Learn how to draw halloween with these 25 easy halloween drawing ideas with step by step simple sketch outline, printables and coloring pages. There are so many things that need to be done before the Halloween celebrations start and the most time taking one is the décor. That's why we have compiled different Halloween drawing ideas for you that can help you prepare for Halloween décor easily.
There are many easy things to make that don't take up too much of your precious time and you can be done with the whole house décor quickly. Sometimes the trick-or-treaters get so used to a plain pumpkin lying on the front door of the house that there must be something special and unique to surprise them this year and these different drawing ideas are just what you need.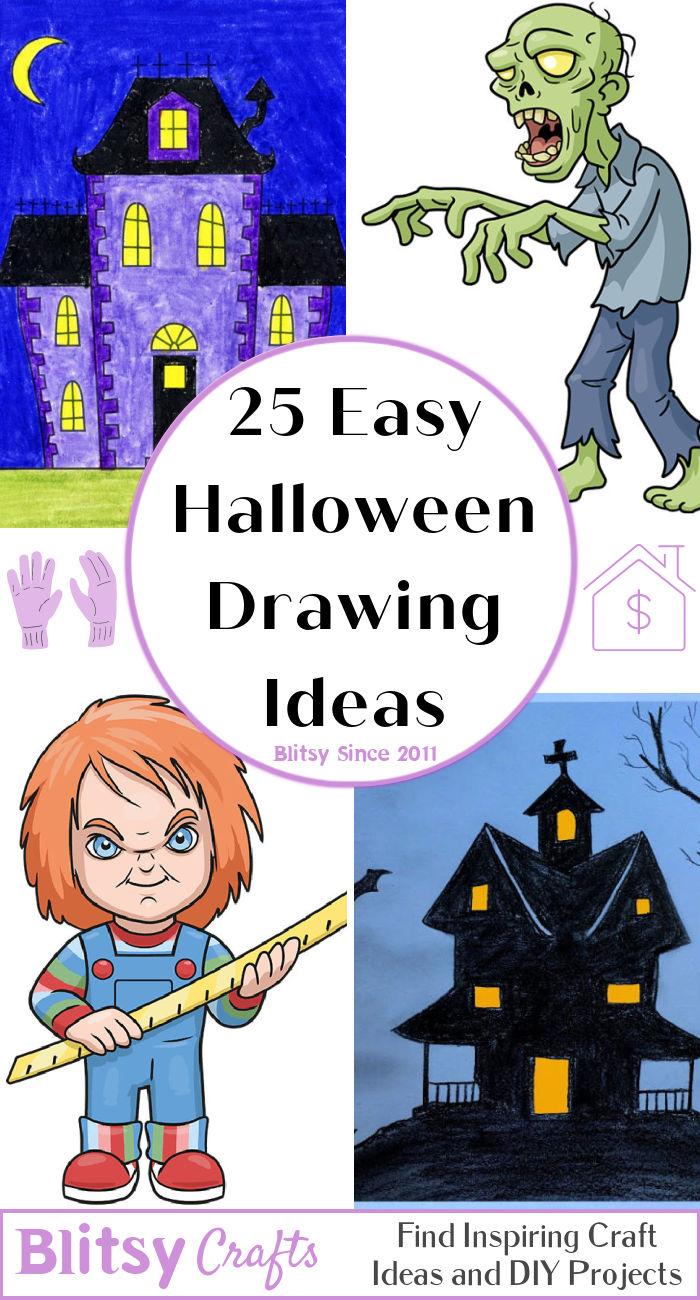 Get your creative juices flowing to try some amazing Halloween drawing ideas that will turn out to be some excellent décor items for your house or even for your workplace parties. Try making different things like drawing a Halloween skeleton or you could learn to draw a witch or a haunted house. There are many easy things to learn too like drawing a ghost or a spooky Halloween girl. If you're looking for some excellent drawings to make that you can display at various places inside or outside the house then you could try making a scary Halloween zombie. Don't forget to make a Halloween mask using colors.
1. Cute Easy Halloween Cat Drawing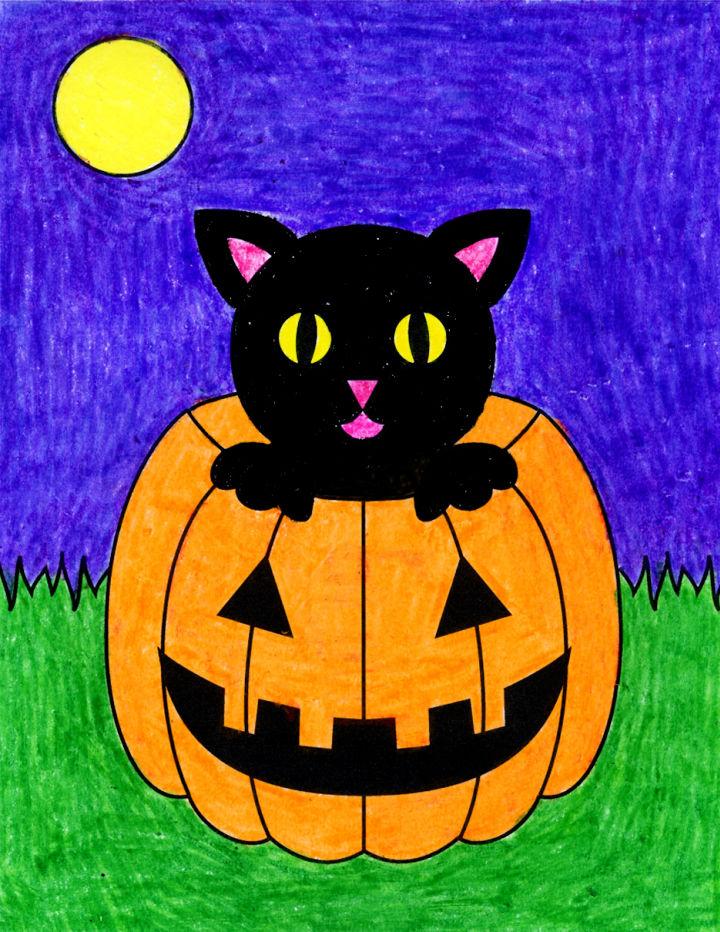 Halloween décor is never complete without a spooky cat peeking from somewhere. Try Halloween drawing ideas to make a Halloween cat that's just about to jump out of a pumpkin. This carved pumpkin drawing might look a bit intimidating to draw but in reality, is quite simple. It's a small fun kind of project that you can do with your children to spend some family time together. Make some vertical reference lines on the paper for the little ones. artideasforkids
2. How To Draw A Bat for Halloween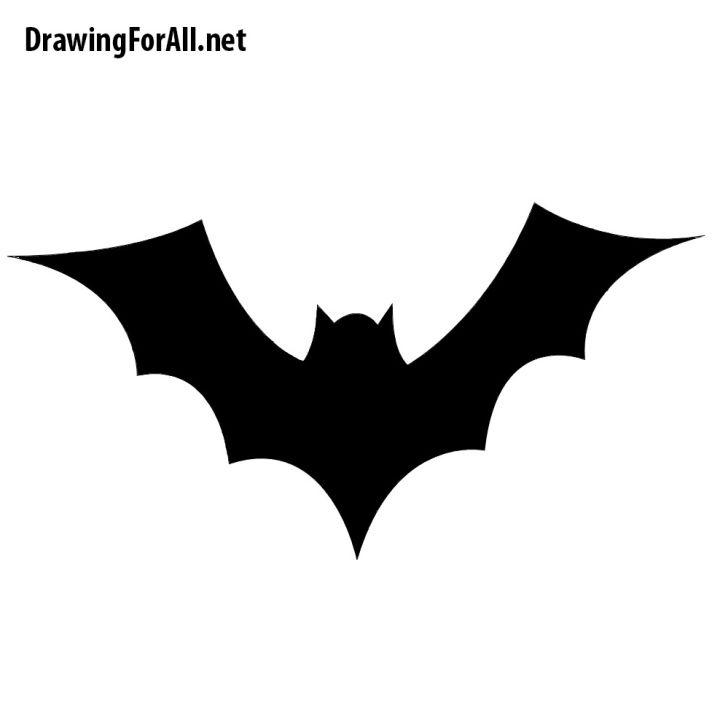 For children when they are beginning to learn to draw, some things are a bit too hard. With easy drawing lessons like these Halloween drawing ideas, difficult things can become simpler. Learn to draw a bat in a few simple steps which are especially easy for the little ones. When drawing a bat, you must start by making its sharp ears. Join the ears to the head of the bat in a small rounded portion. You can color the bat depending on your choice. drawingforall
3. Halloween Pumpkin Drawing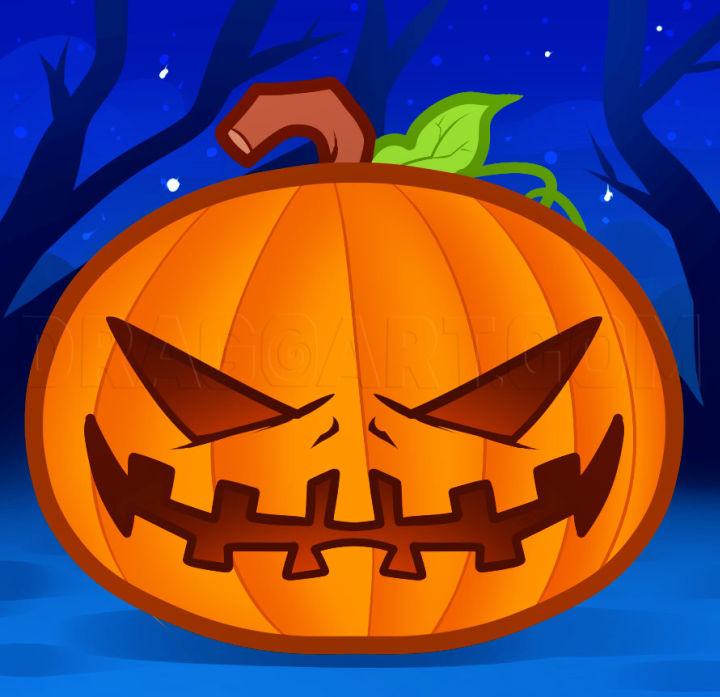 The most basic part of decorating up for Halloween involves making a pumpkin. You can learn to draw a Halloween pumpkin in simple ways by following a few steps. The most important thing is that you must get the shape of the pumpkin right which is slightly oblong. Start by making the base of the pumpkin by making vertical lines. To this shape, you could add a little wave through some strokes to give it a realistic touch. Make the lining a bit thick too. dragoart
4. How to Draw a Haunted House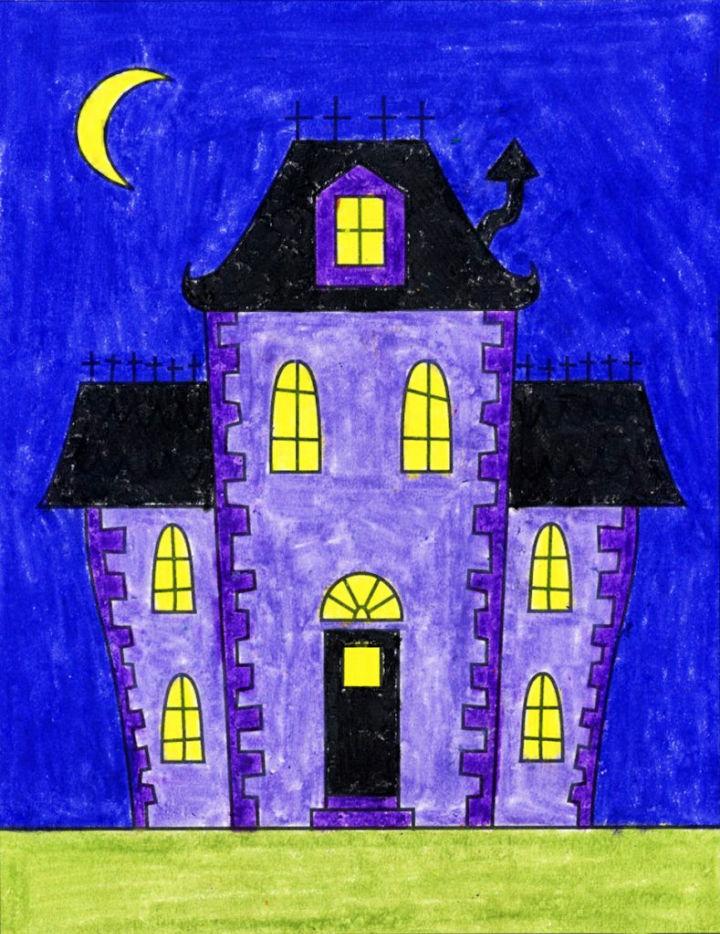 Children get so excited to make different spooky things for Halloween. Teach them how to draw a haunted house for Halloween and let them use their imagination by adding all the fun spooky things they want to add. The key is not to make the house very neat with straight lines so that it looks a bit irregular in shape. This will add a scary touch to the house which will really excite the children. Let the children color it in any way. artideasforkids
5. Halloween Witch Drawing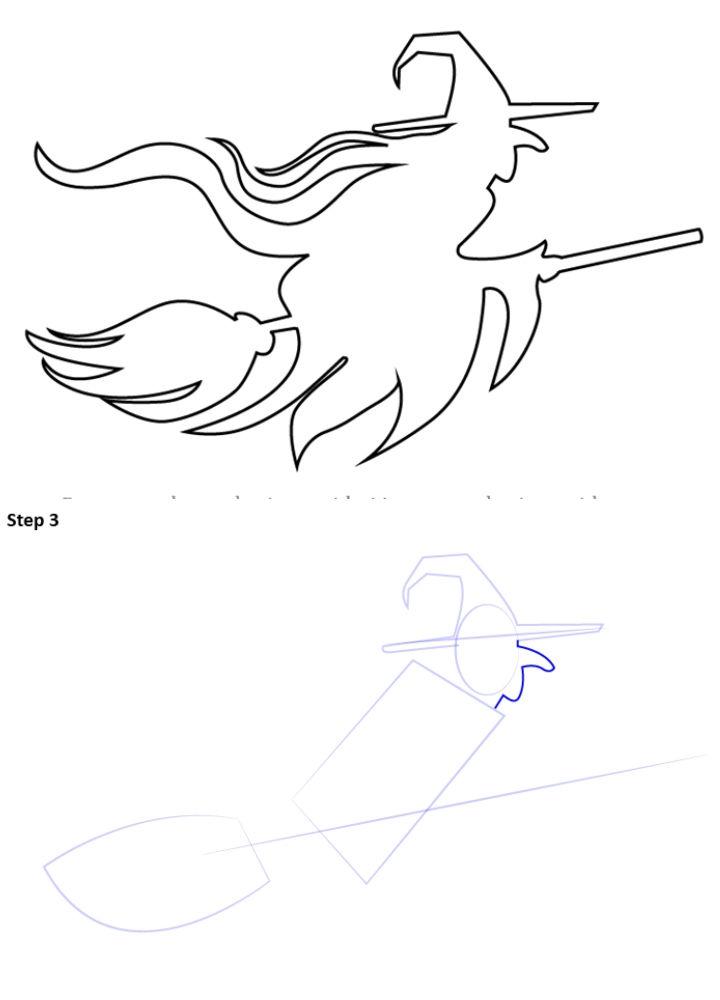 A witch howling in the night drifting away on her spooky broom is classic Halloween stuff. Learn to draw this Halloween witch in a few simple ways which are used in many horror films all over the world. Make the side image of this scary witch complete with long hair and a broom flying away into the night. This can also be used as a coloring project and can be a perfect addition to your Halloween décor. Display it anywhere in the house. drawingtutorials
6. How To Draw Halloween Skeleton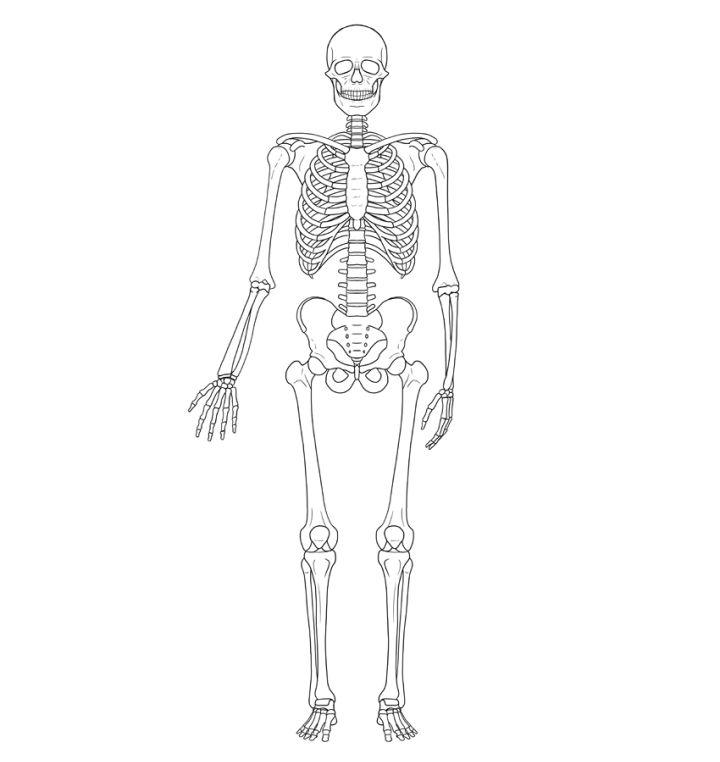 Drawing different things can be quite a hassle especially when you're preparing for an upcoming event. Make a skeleton with all its parts easily in a few simple steps. You can use this drawing for any science project at school or when teaching children about bones. It can also be perfect for Halloween décor if you decide to add a spooky flair to it. The parts of a skeleton include the skull, the long spine, ribcage, pelvic bone, and long arms and legs. tutsplus
7. Easy Halloween Ghost Drawing

For budding artists, simple art ideas are the most fun and easier to understand too. Learn to make simple ghost drawings easily from these Halloween drawing ideas. They are very quick to learn to draw and there is not much coloring involved too. Get a few supplies like a pencil, drawing paper, crayons or colored pencils, a black marker, and a ghost drawing printable. Let the children add any personal touches to the drawing if they want so that they can enjoy it more. helloartsy
8. Halloween Girl To Draw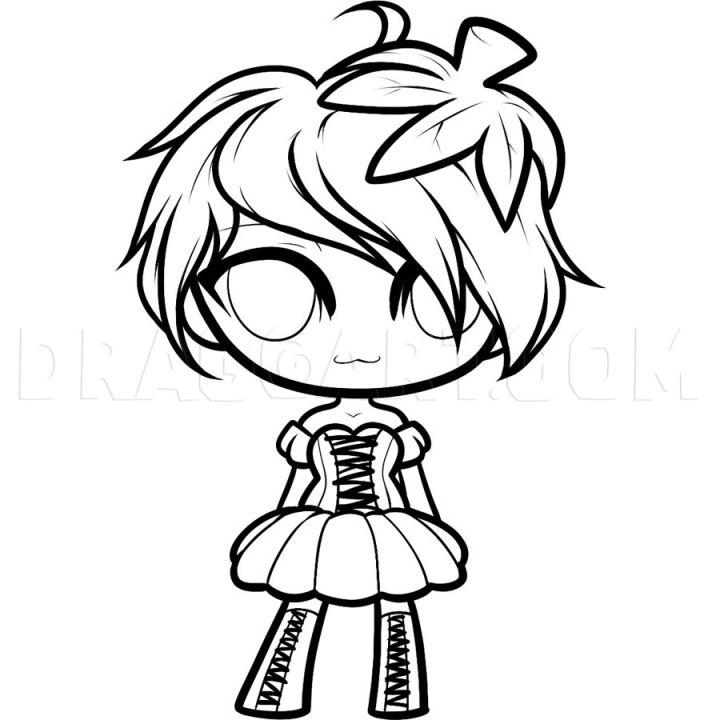 Spooky things around Halloween add a fun touch to the holiday and everybody of all ages enjoys the holiday more. Learn to draw a Halloween girl which can be made to look scary by adding a few fun touches like scary eyes and messy hair. This will be a perfect display picture for Halloween décor or add it to the art on your fridge. Make sure that you draw a round circle for the head of the girl. Attach straight lies to this circle. dragoart
9. Scary Halloween Zombie Drawing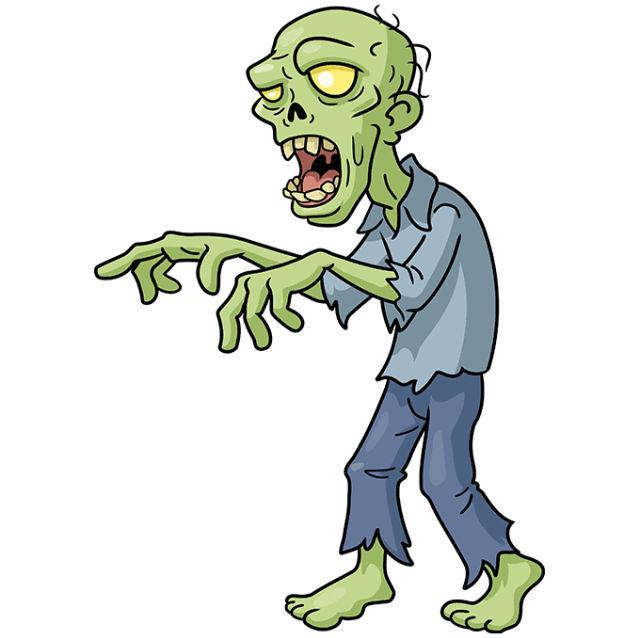 Different movies related to different times use some sort of scary creatures in them. These days some very famous monsters that are being used in movies are zombies that are very much fascinating especially for the kids. Children love zombies especially the animated ones as they are a bit less scary. Learn to draw these zombies quickly in a few steps. Get some supplies like a black pen or marker, colored pencils or crayons for coloring, and your drawing pad. easydrawing
10. Halloween Mask Drawing With Color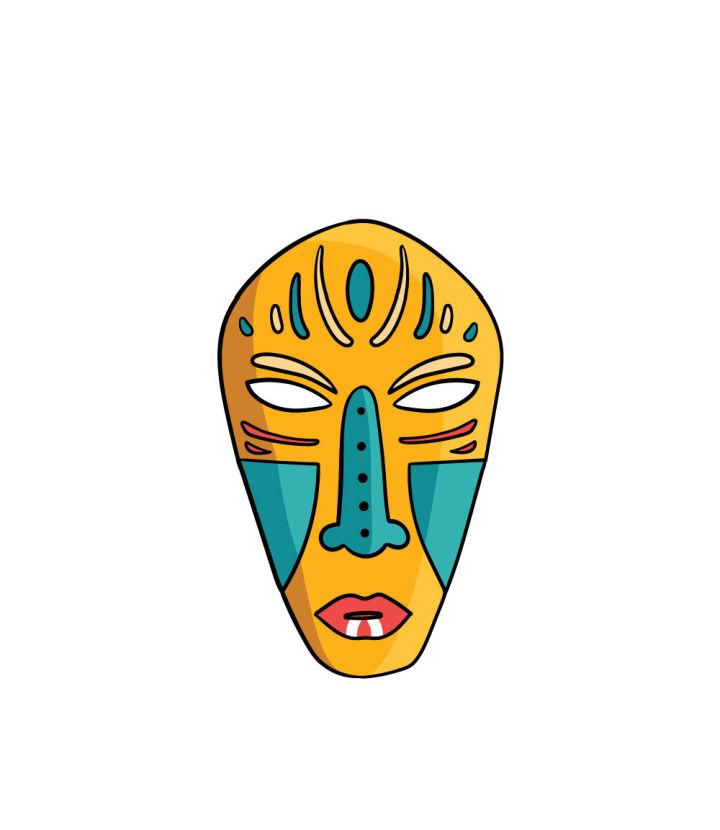 A great idea from Halloween drawing ideas is how to draw a spooky mask. This mask can be used for Halloween decoration, for displaying anywhere you want, or for using as a face cover too for dress-up parties. Learn to draw this mask in a fun way but don't forget to add your own personal touches to it. This mask only includes some facial details that you must add to your own drawing to make it more fun like eyes and other expressions. iheartcraftythings
11. Step By Step Halloween Moon Drawing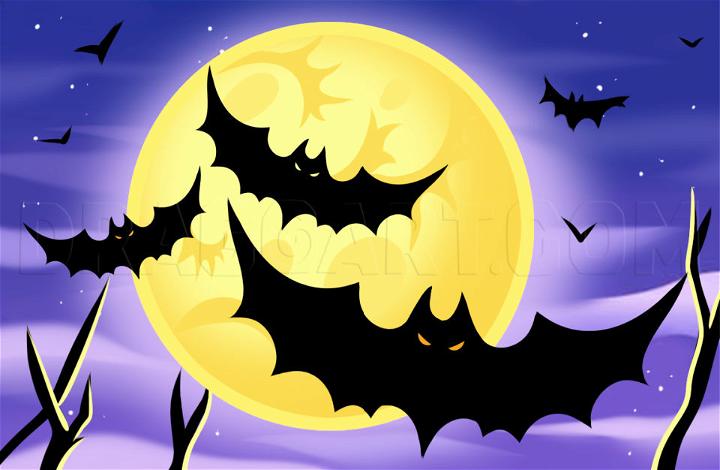 Halloween decorations are never complete without different drawings that you add up to the house to give it a spookier touch. You can make a spooky Halloween drawing of a moon that can be colored in a way that it gives off the vibes of a dark night full of terrors. Add a few bats here and there with a dark background to make your drawing more interesting and fun. Make a few bats first that will cover the moon. dragoart
12. Spooky Character Chucky Drawing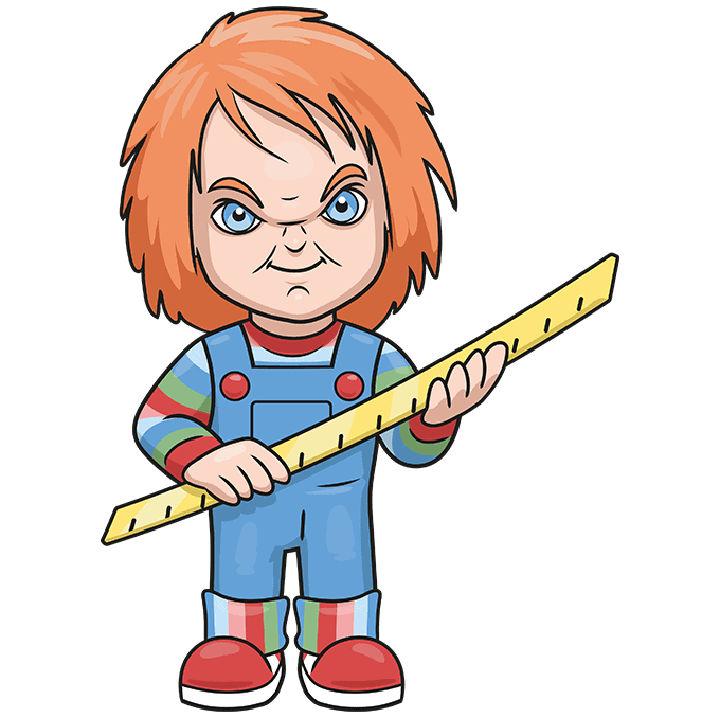 As kids, Chucky was the scariest character that we watched in the exorcist movies. Little realistic dolls had almost become a dread and this character is still alive in different movies. Learn to make this scary character easily in a few steps but in animated colors to make it less spooky for the children. To draw it you only need a pencil, an eraser and a sheet of paper. The basic part is to get the eyes right in this drawing. easydrawingguides
13. Halloween Picture to Draw for Beginners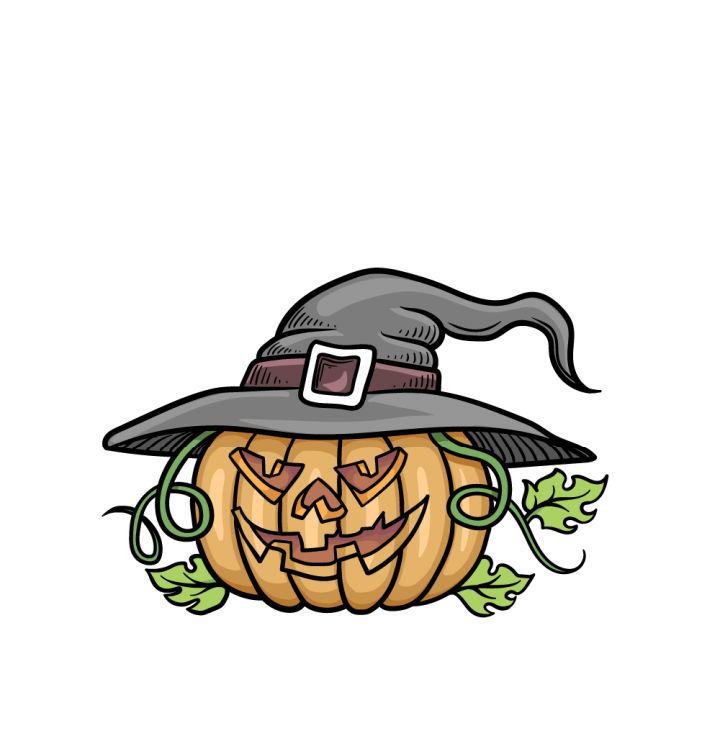 Halloween is the most favorite holiday among children who love all the activities related to it. Learn how to make different things for Halloween using Halloween drawing ideas. You can try making a scary pumpkin wearing a witch hat which will be an interesting drawing to add to your Halloween décor. It will be a great project for you especially if you let the kids be a part of it by letting them color it as they want. Start by making the shape of the hat. iheartcraftythings
14. How to Draw a Halloween Candy Corn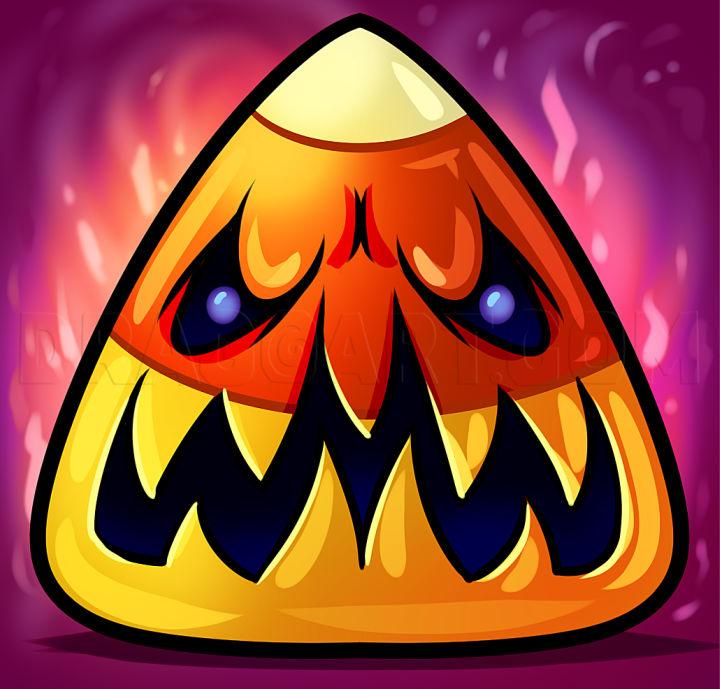 Halloween candy is the best part of the whole holiday for the kids and sometimes for the adults too. To make your Halloween décor interesting and unique, you can try to draw a cute Halloween candy corn. Make it as colorful as the kids want but don't forget to make the face scary by adding an angry mouth to your drawing. It's pretty simple to make if you follow the steps properly. Start by making the outline of the drawing in a mound shape. dragoart
15. Easy Zombie Drawing PDF Download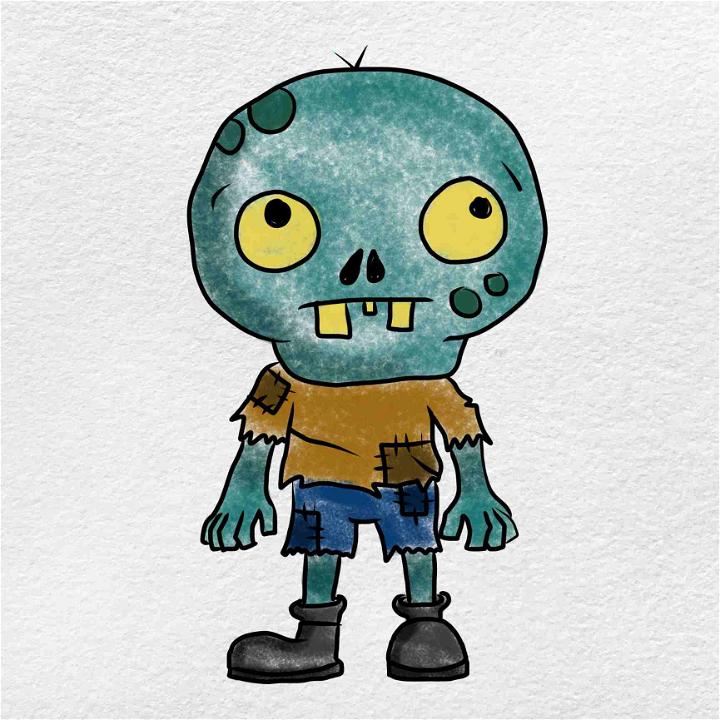 Easy drawings make the art time more fun as the end product is in a much better shape for you to enjoy. Learn to make a cute zombie drawing that you can use for giving to children as coloring ideas or just for displaying around the house for décor. Get a few supplies like a pencil, drawing paper, crayons, markers in black color, and an easy zombie drawing printable file. Start drawing the animated picture from the head towards the bottom. helloartsy
16. Halloween Stuff To Draw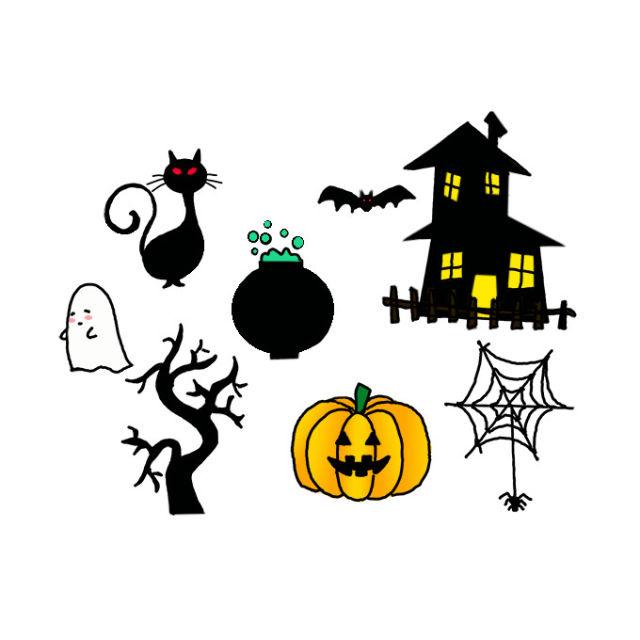 Halloween is celebrated in many parts of the world with full zeal as the kids are also involved in every part of the festivity. You can also celebrate with more excitement by trying different Halloween drawing ideas that can help you with your house décor. Make a small animated picture to display at Halloween anywhere you want in the house. Try making a small cat with some bubbling water and add a few more cute things like a house, bat and pumpkin, etc. drawinghowtos
17. Cute Colorful Zombie Girl Drawing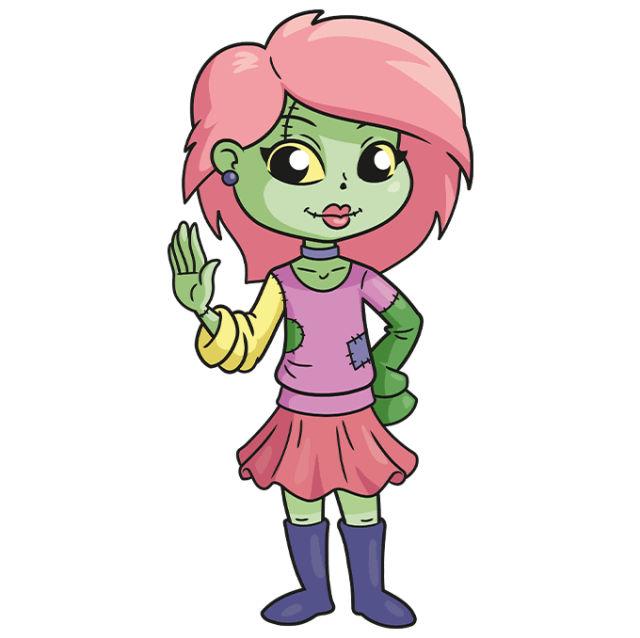 Get the children geared up for Halloween by sitting them down and making them draw some cute Halloween drawings. Try different Halloween drawing ideas like you could draw a cute zombie girl that can be colored in fun colors. Follow step-by-step instructions that will help you draw this girl easily and quickly. You just need your pencil, drawing pad and some colors to make this drawing. To draw the outline of this picture, a black marker or pen is perfect. easydrawing
18. Haunted House Scenery Drawing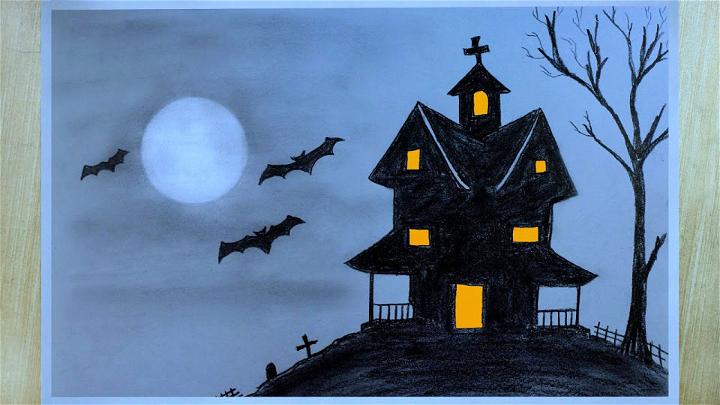 Kids love small art ideas that can keep them busy around a holiday. Make a beautiful Halloween drawing for them that will portray the true essence of Halloween for them. Additionally, make a haunted house scenery drawing that covers all the Halloween stuff like a dark night background, a scary moon, tree, and bats flying around. Make sure that you use colors that work well with the scenery to use it as a display picture for your house. Start by making the outline.
19. Halloween Themed Ghost Girl Drawing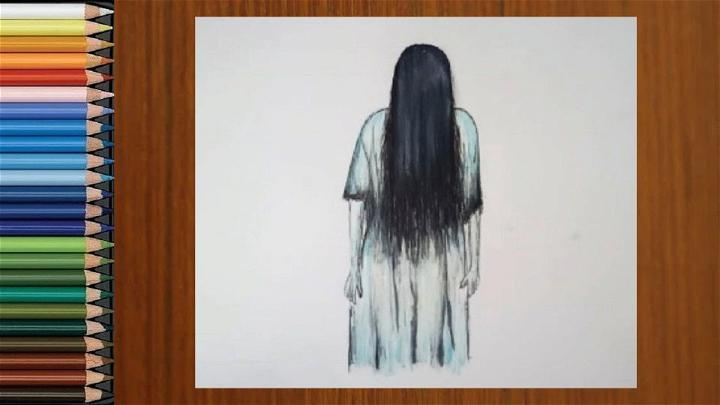 Learn to draw a simple drawing for Halloween but which is equally scary to add to your Halloween décor. Make a spooky Halloween-themed ghost girl drawing that looks just like the girl in the famous movie the ring. Start drawing the picture by making the straight hair of the girl that covers her face. You can make the lines light and shaded so that the drawing looks more realistic. Color the hair using a black marker and make sure that you make the lean body next.
20. The Best Halloween Sketch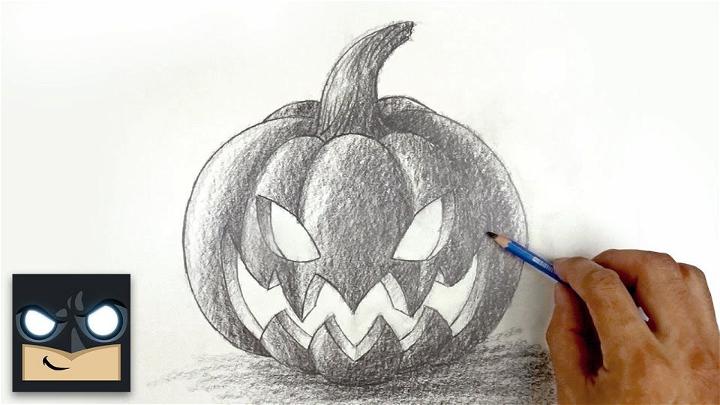 Make sure that you add some really fun décor to your house this Halloween. For that purpose, you can take advantage of different Halloween drawing ideas like making a Halloween pumpkin sketch. Use your drawing pad and normal sketching pencil and add shading wherever you find it necessary. This will give our drawing a professional touch and his spooky eyes with an open mouth will complete the drawing. Make a circle in the middle and divide it with a vertical line.
21. Cool Halloween Pumpkin Drawing

Halloween is best completed when you add real or fake pumpkins here and there. They could be inside the house, outside or in the backyard, they just speak Halloween. Make a cool Halloween pumpkin drawing that will be a perfect Halloween project especially for the little ones. Use bright colors to color the face, eyes, and mouth of our pumpkin along with a small stem attached to the head. This can be a perfect art project for the holiday to be finished in one sitting.
22. Simple Grim Reaper Drawing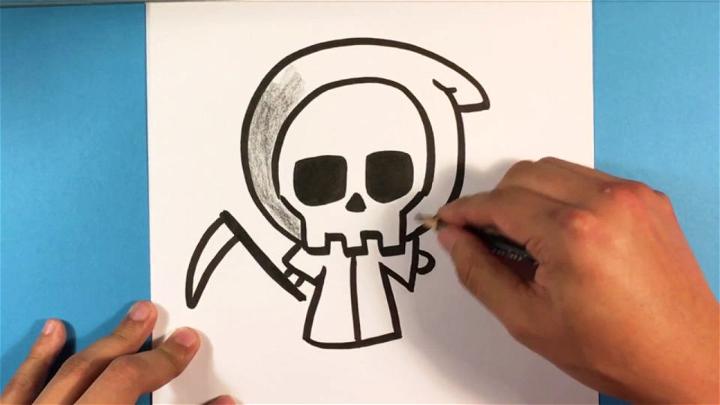 Kids love all things that are Halloween but the creepy part must be kept in touch in order to keep them excited and interested. If you're looking to draw something for Halloween, make a grim reaper but a cute one so that you don't actually scare them. The kids will love to be a part of this project and let them color the drawing as they want. Display it in their room as their artwork or attach it to the fridge as Halloween décor.
23. Funny Halloween Drawing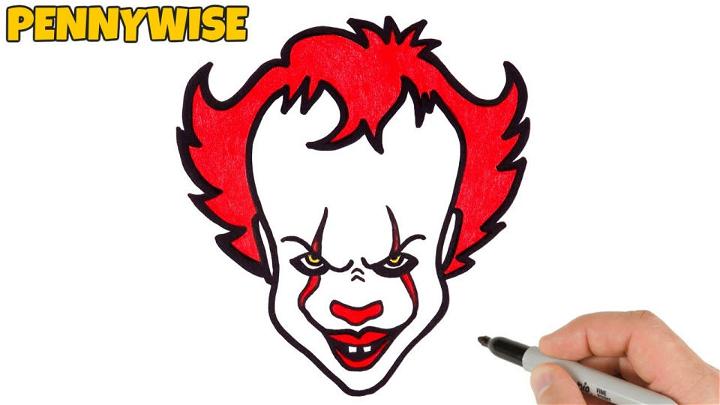 Many horror films being made these days have turned funny clowns into spooky characters. This Halloween, you can also make a scary clown that can be made bloodier by adding red hot outlines here and there on the picture. Use a black marker to make the drawing so that it is more visible and add dark red color to the hair, under the eyes, and around the cheeks. It's really quite simple to draw this picture. As your first step, make the hair first.
24. Pencil Halloween Costume Drawing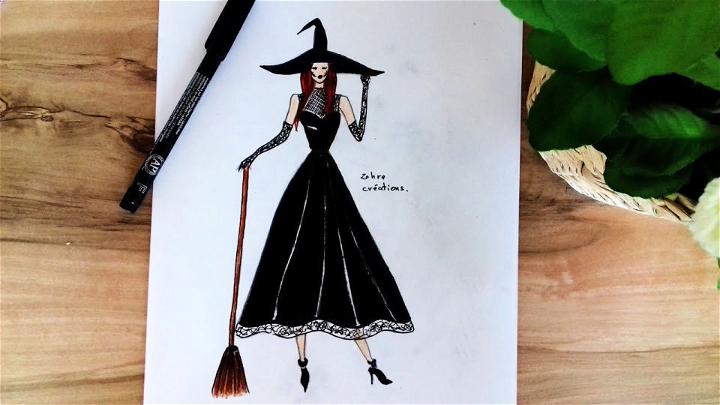 Witchcraft completes the Halloween celebrations so you can try making a small drawing of a Halloween costume that looks like a witch dressed up. Add a small magical broom to the witch's hand and don't forget to add the large witch hat. Use a pencil to make this drawing but add as many colors as you want to this picture like red, brown, black, and yellow. Start by making the witch's hat first and then the rest of the body.
25. Happy Halloween Drawing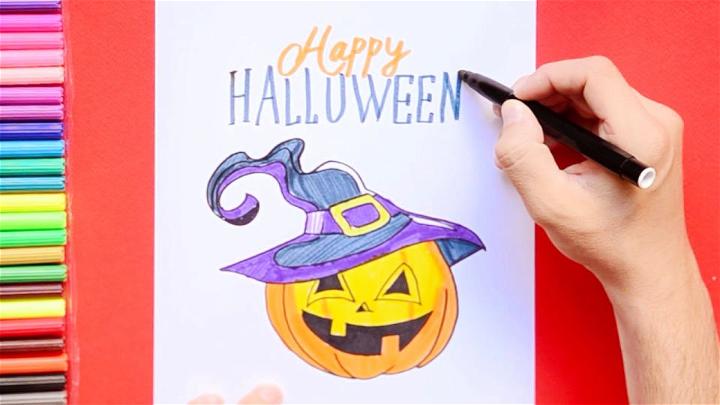 Wish everyone a happy Halloween this year by making different Halloween drawing ideas. Try making a happy Halloween drawing using just your pencil, drawing pad, and some colors or crayons. Draw the round shape of the pumpkin but an imbalanced one and add a small hat at the top. You can make a large toothy mouth with spooky eyes to the pumpkin. Add a happy Halloween writing to the top so that you can make it a Halloween display picture for the house.
Related Easy Drawing Ideas:
Find inspiration for your next drawing project with these collections of easy and creative drawing ideas. Get amazing results in no time, even if you're a beginner!
Conclusion: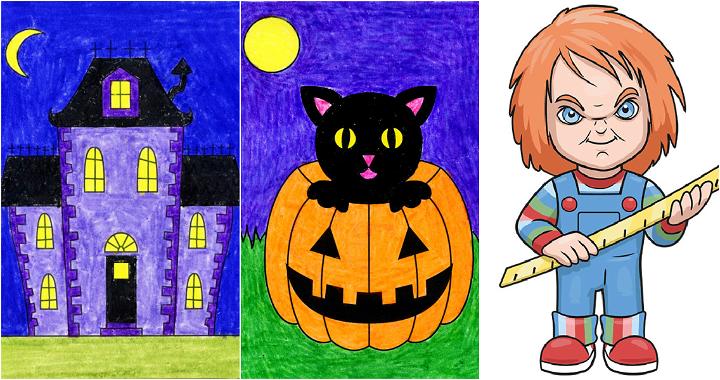 When you sit down to make different things for Halloween, you have a better chance to be prepared well for your celebrations. That way you will be able to relax on the actual day and enjoy the festivity with your friends and family. The little ones will also be super excited if you start to decorate a bit before time and the whole month becomes festive because of these awesome Halloween drawing ideas. So dig in your supply closet and take out all the things that can help you to work on different ideas. So what are you waiting for? Start preparing for Halloween with a ton of exciting new ideas now!