Learn how to draw a school with these 25 easy school drawing ideas with step by step simple sketch outline, printables and coloring pages. School is an integral part of everyone's childhood. This is why we've come up with these amazing school drawing ideas to race your brains. An elementary part of life, schools, signify what it means to be a child.
The hustle and bustle of school life, racing to classrooms, hanging out with friends and doing homework all make up the memories of school life. One of the first drawing anyone makes is of their school, so these School drawing ideas are sure to be of great help. This is a wonderful way to get started with drawing in general and a good way to kill time.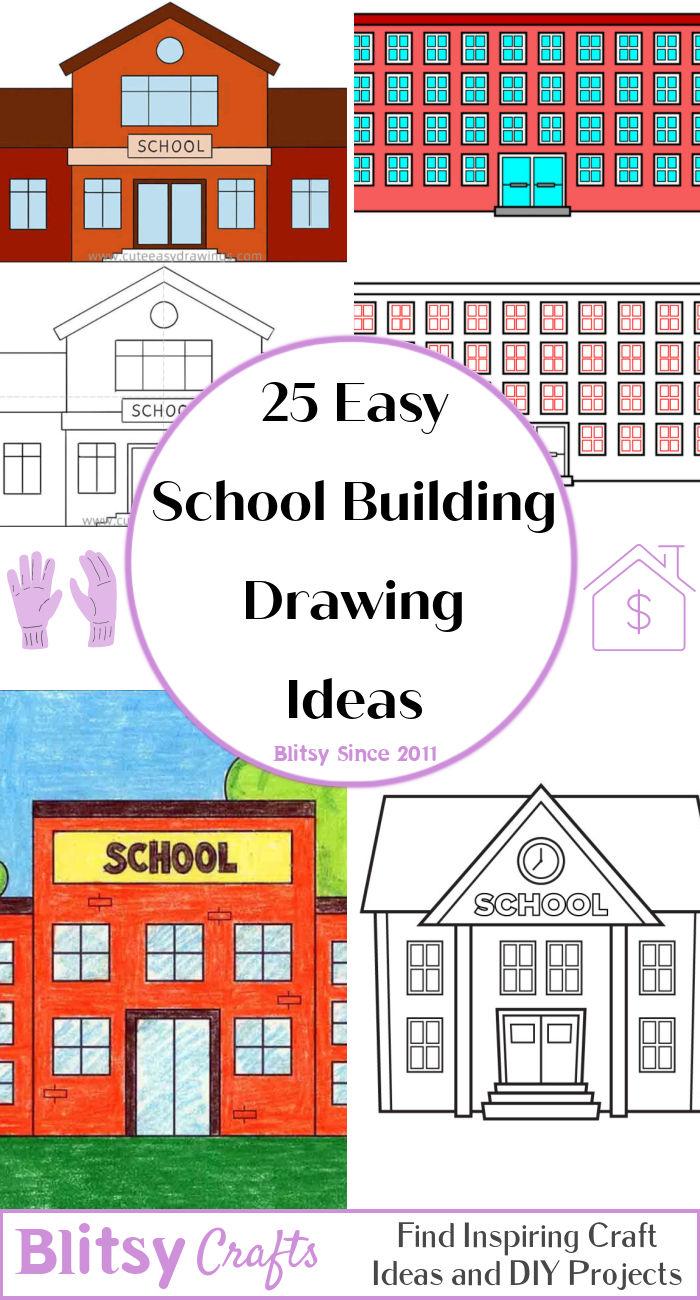 These tutorials can make life easier for young artists and teach them some fabulous school drawing ideas. 25 different ideas mean 25 ways to express your creativity! One can experiment with distinctive styles and methods such as using a crayon to draw, coloring the school with a colored marker, and drawing without scales from just 9 dots.
These School drawing ideas can make an artist out of almost everyone with just a few basic materials. So don't waste any more time; go over the links and be amazed by all these school drawing ideas.
1. How to Draw a School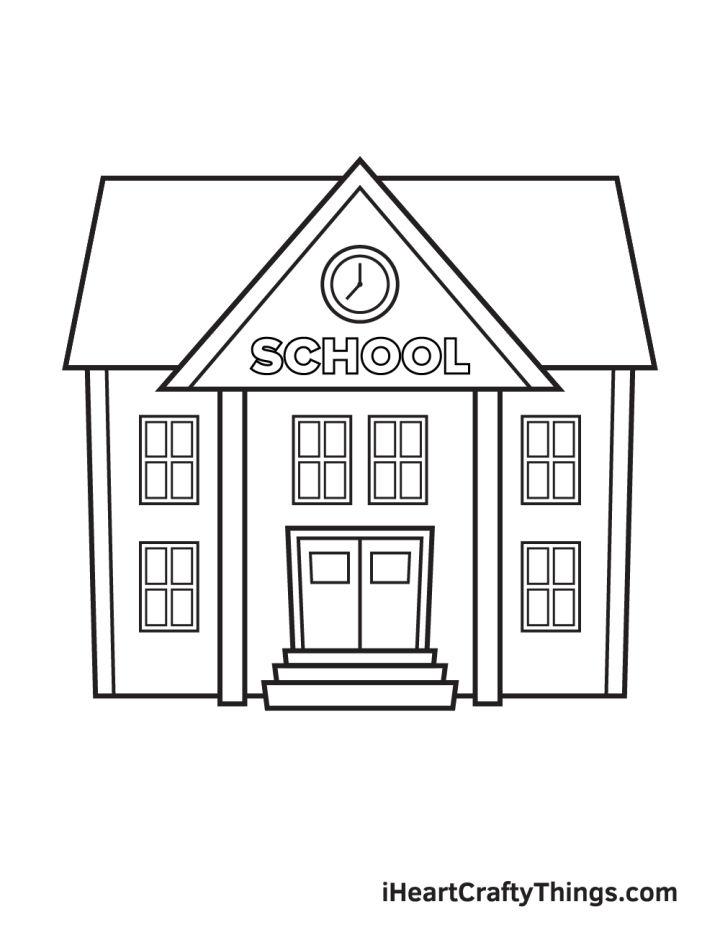 A relatively straightforward way to start with school drawing. Go over, step by step, by drawing various shapes such as trapezoids and triangles. Follow up with the wall of the school and the stairs. Add patterns and windows for some finishing touches, and your school is almost ready. Go over to the link and start practicing now. iheartcraftythings
2. School Drawing for Beginners

For this school drawing idea, make the roof of the school first. Add layers to your roof and put in a middle part for it. Then go over to the base and connect the whole frame with pillars. Some final details and your drawing is good to go! howtodraweasy
3. Draw a Cartoon School Made from Fun Shapes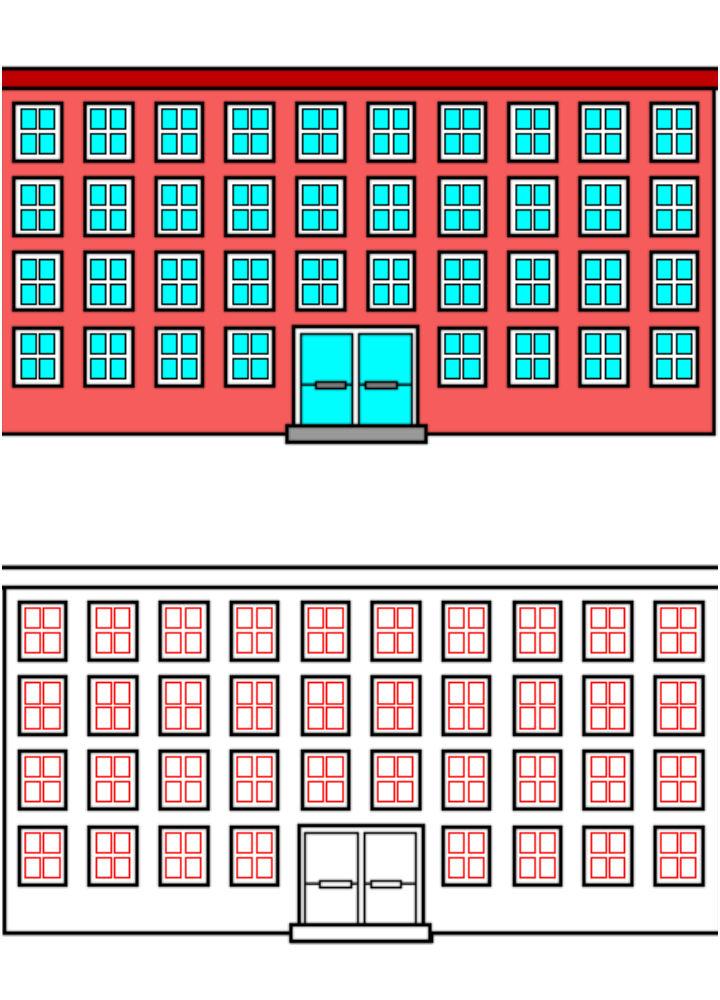 A fun and exciting way to draw, a cartoonish drawing of your school is sure to amuse your friends. This drawing of an old school is easy to make with a large rectangle with many windows inside of it. Add the typical red color for the bricks, and your school is ready! how to draw funny
4. Easy to Draw a School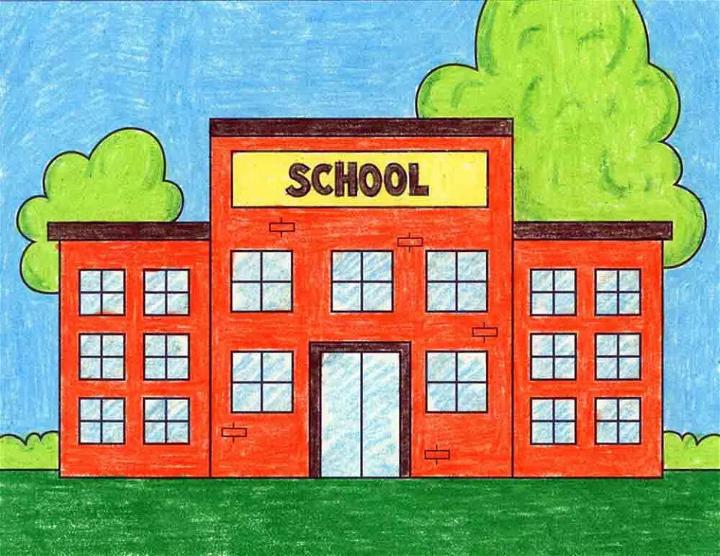 A basic version of school, this one is specially made for beginner artists. All that is needed for this is a black sharpie marker, some crayons, and a piece of paper. It follows a center point drawing with a drawing of the school around these points. Click on the link to see it unravel! artprojectsforkids
5. How to Draw a School for Kids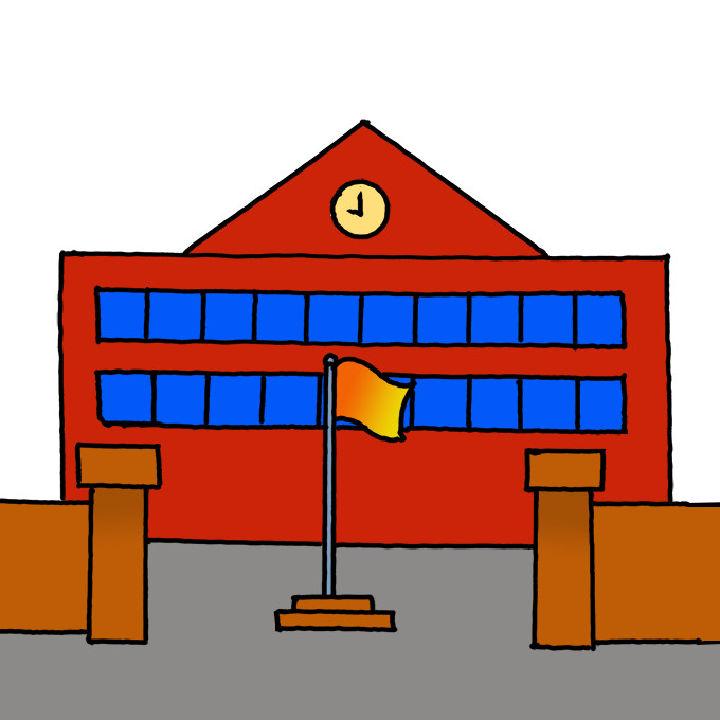 Here is another one of the school drawing ideas that are easy to pick up. Start by drawing two rectangles on the opposite end of your paper. Put in two pillars with these and place a flagpole. The school will be in the background; color it any way you like. See the link for the final result! drawinghowtos
6. Create a Wonderful School Drawing

Drawing a school just became way easier with this tutorial. Draw the foundation of the school and place a rectangle on top of it. A few vertical lines and the front wall are ready. A few steps later, you're done with a fancy-looking school. So, what the wait, follow up! easydrawingguides
7. How to Draw a School House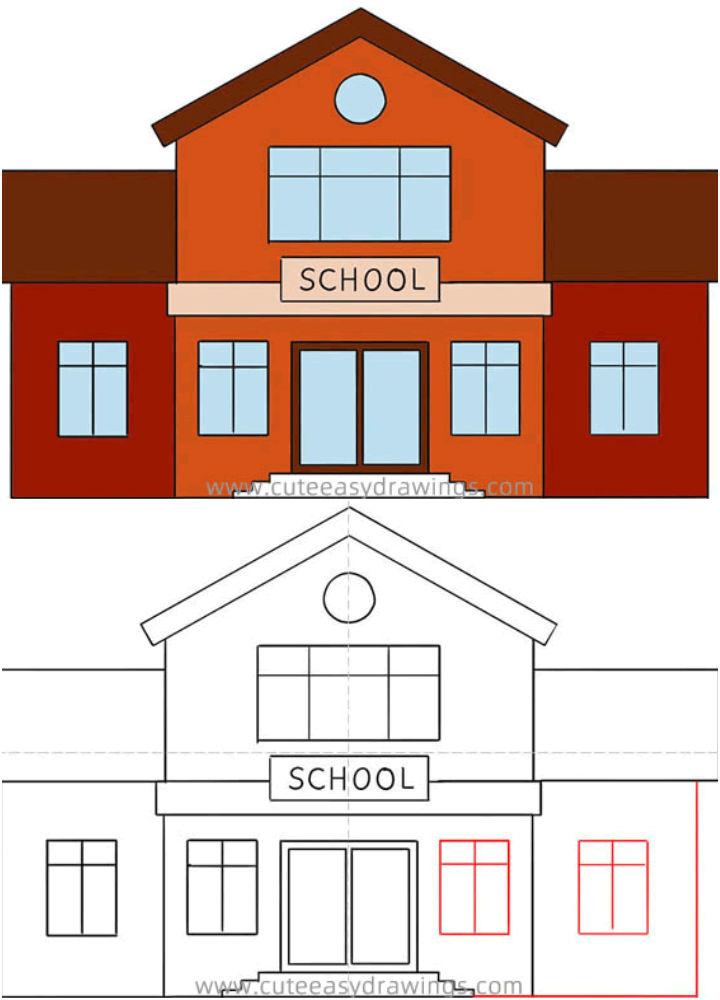 This School drawing idea can be made with just drawing paper, crayons, or colored pencils. Sketch the roof of the school first and draw one circle and window on it. Complete the house with just a gate and two windows. The final picture is available on the link. cuteeasydrawings
8. Easy School Drawing Step by Step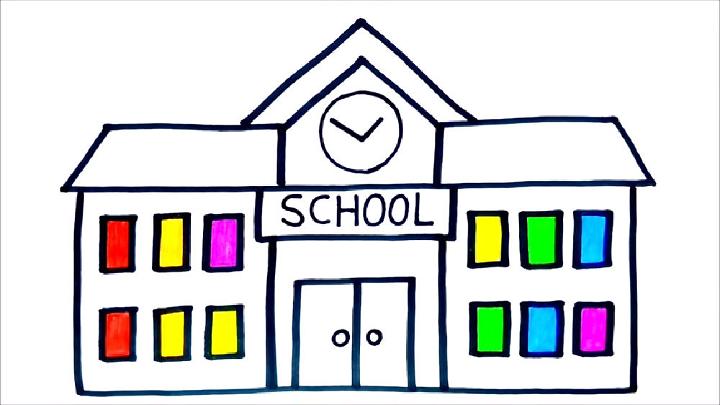 New to drawing and want to make an ordinary school drawing? Follow the video tutorial to make the outline of the school by hand. Put up some final changes according to your liking and color the windows. Then, you're good to go!
9. How to Draw School Scene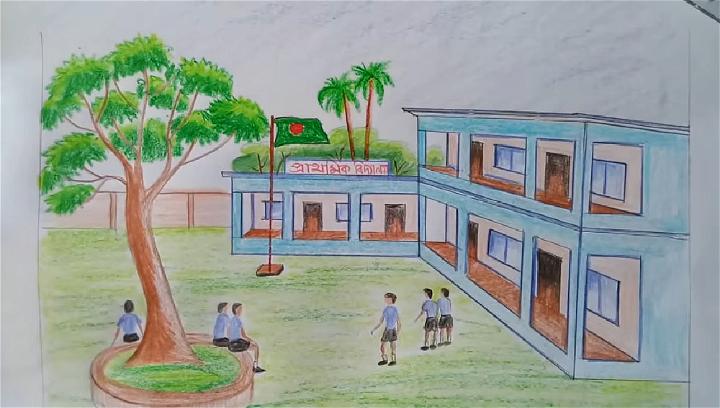 Capture the school atmosphere with this School drawing idea. Make the basic outline of the building and put a yard in the middle. Color it to your heart's desire; after some trees and a flag, your drawing is complete! Open the link to see the tutorial.
10. Draw a Cartoon School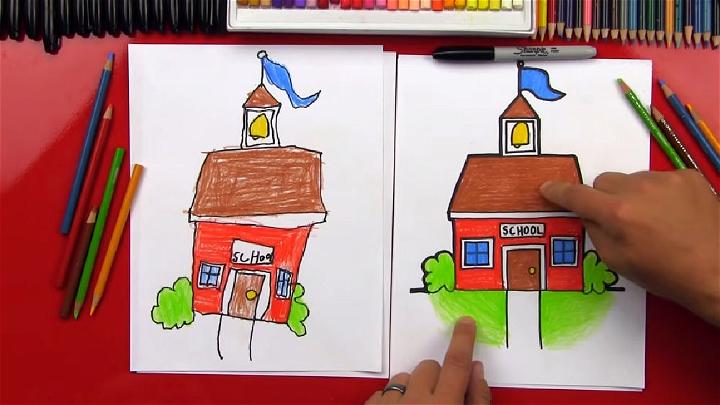 Make a simple drawing of your schools using just one black marker and a few colored pencils. Follow along with the artist to create the outline for your school. Draw in two windows and a flag on top of the school. Just color it in, and your school drawing is ready. So, get started!
11. School Drawing with Pencil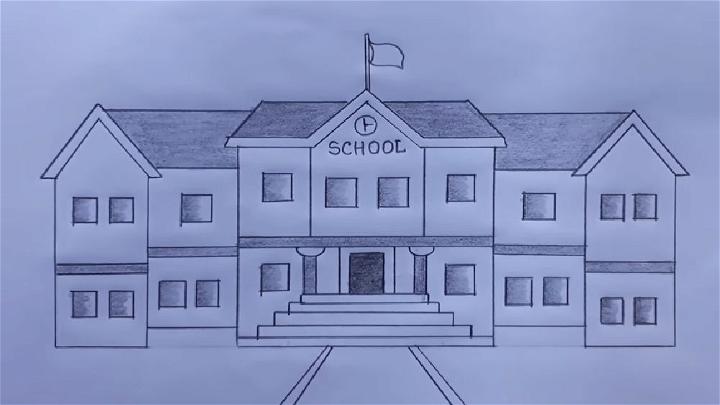 This sketch of a school is about as easy as it gets. With only one pencil, you can draw a whole school up from scratch. Shade your roof and windows with a pencil. This is all it takes! Click on the link to begin on your very own school drawing!
12. Easy Way to Draw a School

Draw a school easily with the help of this video tutorial. Make different components of the school in square form and link them up. Some windows and color shade, and your school is completed. Don't sit this tutorial out and click now!
13. Simple and Easy School Drawing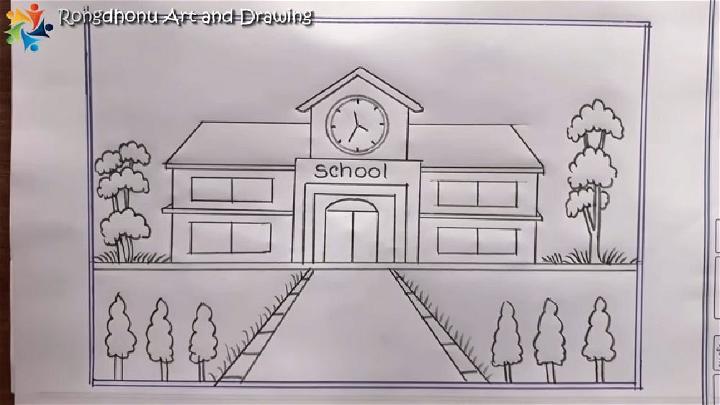 Bringing you another amazing school drawing idea, this one start with the mid-section of your school first. Join the wings of your school with the mid-section and decorate it with grass and trees. The final product will surely be a sight to behold.
14. School Drawing from 7 Lines Only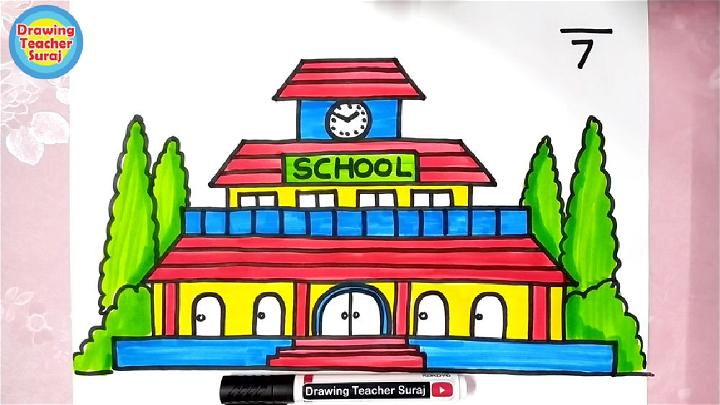 With just 7 lines, draw the school how you always wanted to. These 7 lines will form the base and structure of the school. Simply connect it with straight vertical lines. Write "School" on top of the building, and your drawing will be ready. Don't wait for any further and click on the link!
15. How to Sketch a School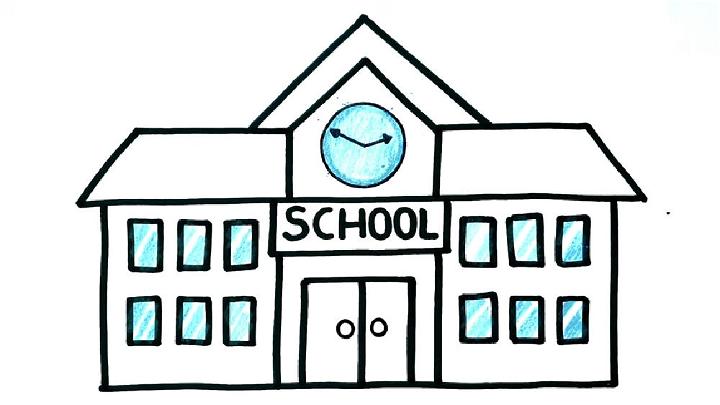 A simplistic drawing of school. Just get hold of a black marker and just draw a rectangle for the main body of the school. Place a roof over it and mark a clock, windows, and a door. Just click on the link, and you can begin!
16. Drawing of a School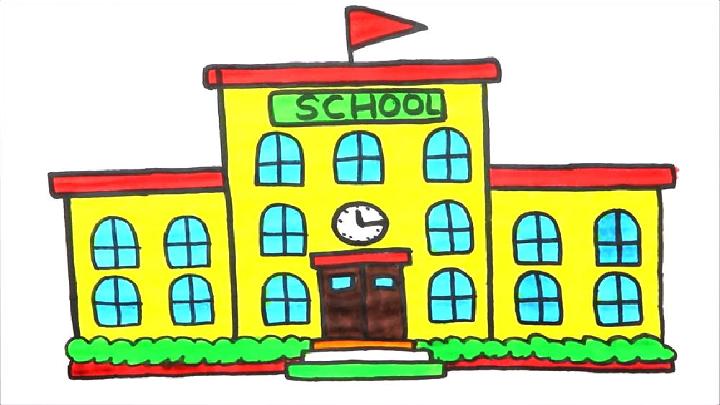 One can draw this school with almost zero prior experience. Draw three different sections of the school side by side to create the main and sub-building. Design further windows, a flag, and a clock that brings your school drawing to an ending. Click on the link and go wild!
17. School Drawing and Coloring Step by Step

Create a colorful school drawing easily with this tutorial. Make sure to use your imagination with coloring and make it as attractive as you can. Kids can get inspired to create another colorful object following this one. Click on the link to see a better picture.
18. Cute School Drawing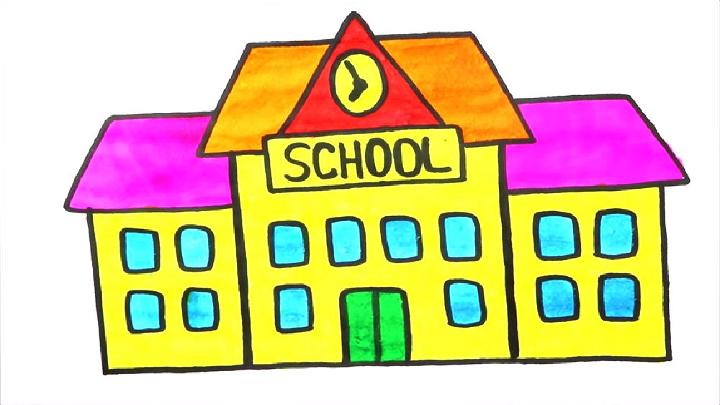 Using crayons to draw this school drawing is a fun and interesting one! Create the main building of the school connected and color it in with crayons of your choice. What's the delay? Click on the link to get started.
19. Draw School for Coloring with Colored Marker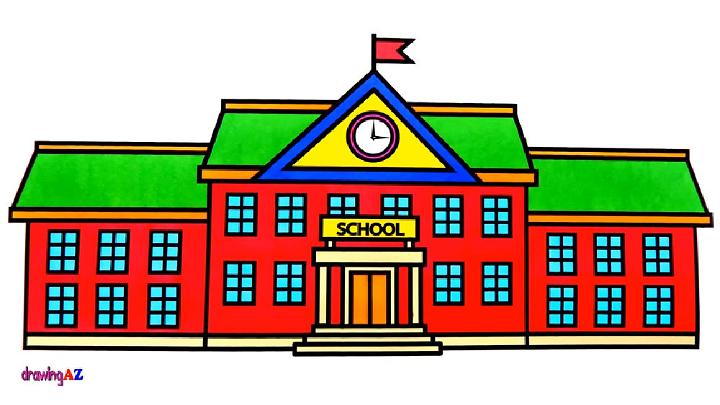 Have a couple of colored markers lying around? This School drawing idea is one of a kind. Create the outline for your school and fill it up with colored markers. The final picture is a colorful building that is pretty attractive to look at.
20. Draw School From 9 Dots without Scale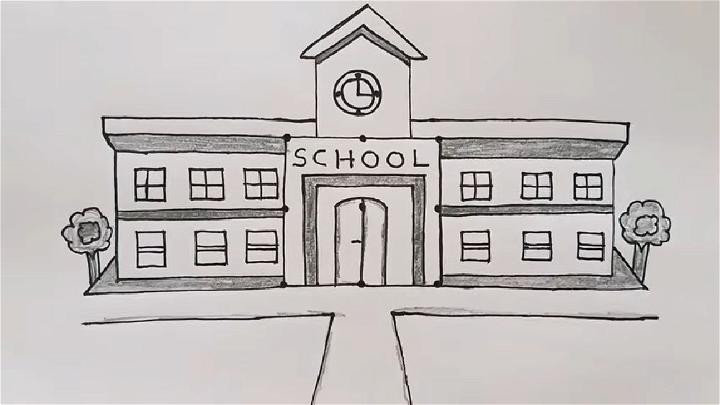 Draw a school with just 9 dots; you don't even need a scale for this one. Connected the dots with lines and join them to create a block. Fill in fine details of the school, and you're almost done. Sketch it up with a pencil, and your drawing is ready!
21. How to Draw School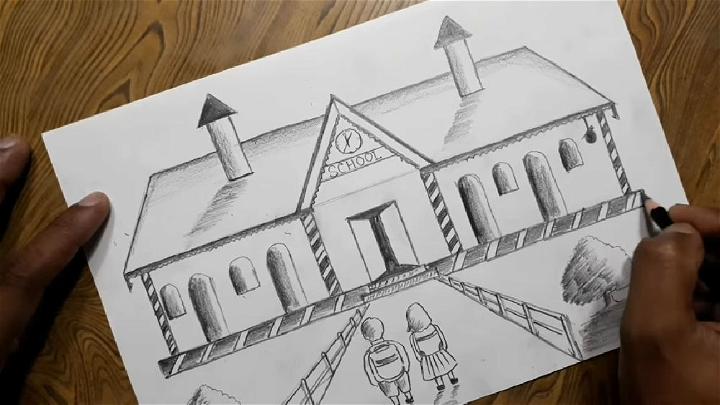 One of the most picturesque ways to draw a school. Create your building and fill it in with some long windows and a slated roof. Shade it up using a pencil. This makes it eye-catching and unique. Click on the link to see the result.
22. How to Draw Scenery of School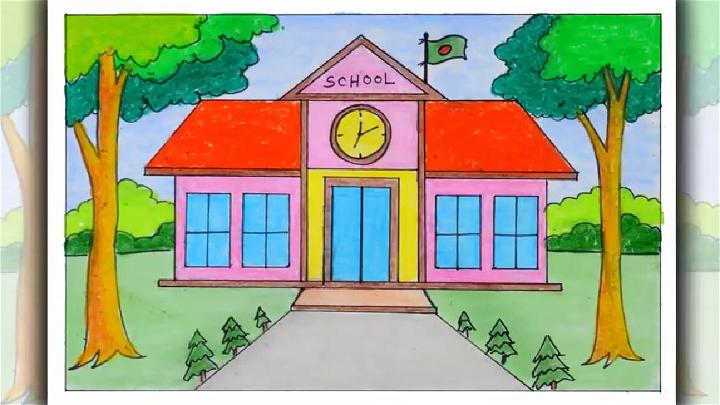 All you need for this drawing is one scale and a marker. Create long straight lines for the walls and base. Add in some trees and bushes to create an outdoor look. Shade the building any way you prefer. Click on the link to see the final picture! youtube
23. Drawing of School Campus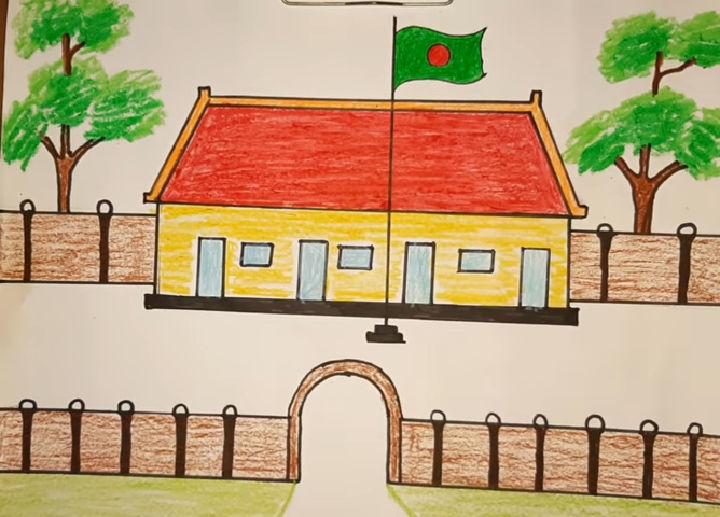 This tutorial shows you how to make the school with all of its scenery. With a step-by-step approach, make the building, fences, and some trees. Crayon it according to your taste and smudge it in to make it smooth. Get started now!
24. Draw a School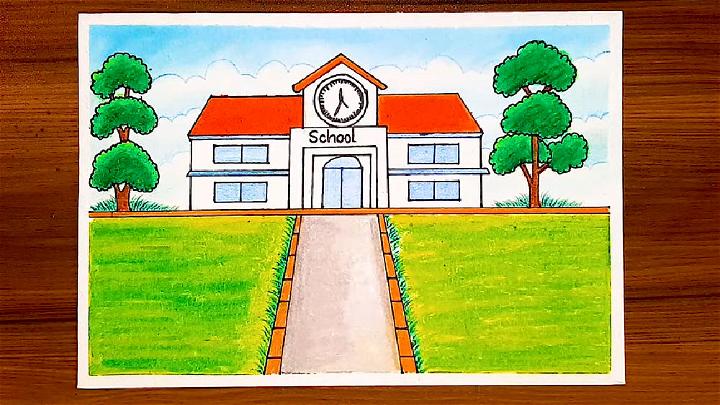 Want to make a school drawing worthy of winning a competition? Go over to this tutorial to start making this drawing. Pay attention to the minute details and then color them with red, blue, and green pencils to create beautiful scenery. This one is breathtaking!
25. Easy Classroom Drawing

Interested in drawing a classroom instead of the school? Go over this video tutorial to draw up a board, teacher, and some students. Draw a couple of desks, and you're about done. Go over to the link and learn how to create an engaging classroom!
Related Easy Drawing Ideas:
Create amazing works of art with these easy drawing ideas! Whether you're a novice or an experienced artist, you'll find inspiration in these creative and fun step-by-step tutorials.
Conclusion: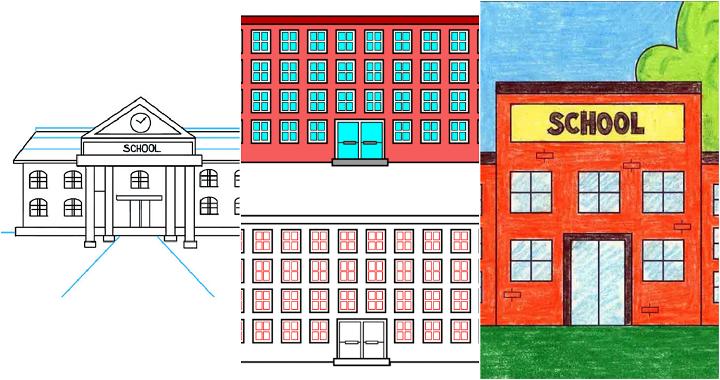 This brings this roundup of school-drawing ideas to a conclusion! We really hope that everyone can benefit greatly from these school drawing ideas. For those of us into art, these tutorials are just what you need to make your boring days into fun-packed creative ones. Don't shy away from experimenting with different styles and colors. Live life to the fullest and draw your memories with these tutorials. You will surely look back at these drawings and get nostalgic. So, go ahead and get cracking!