Learn how to draw summer with these 15 easy summer drawing ideas with step by step simple sketch outline, printables and coloring pages. If you want to do something fun this summer, then have a look at these summer drawing ideas. The hot days of summer break need a cool refreshment and fun activities to spend them.
The long boring days of summer cannot be spent without doing something productive, and drawing new things can be that perfect productive activity. These summer drawing ideas can be your inspiration for this summer.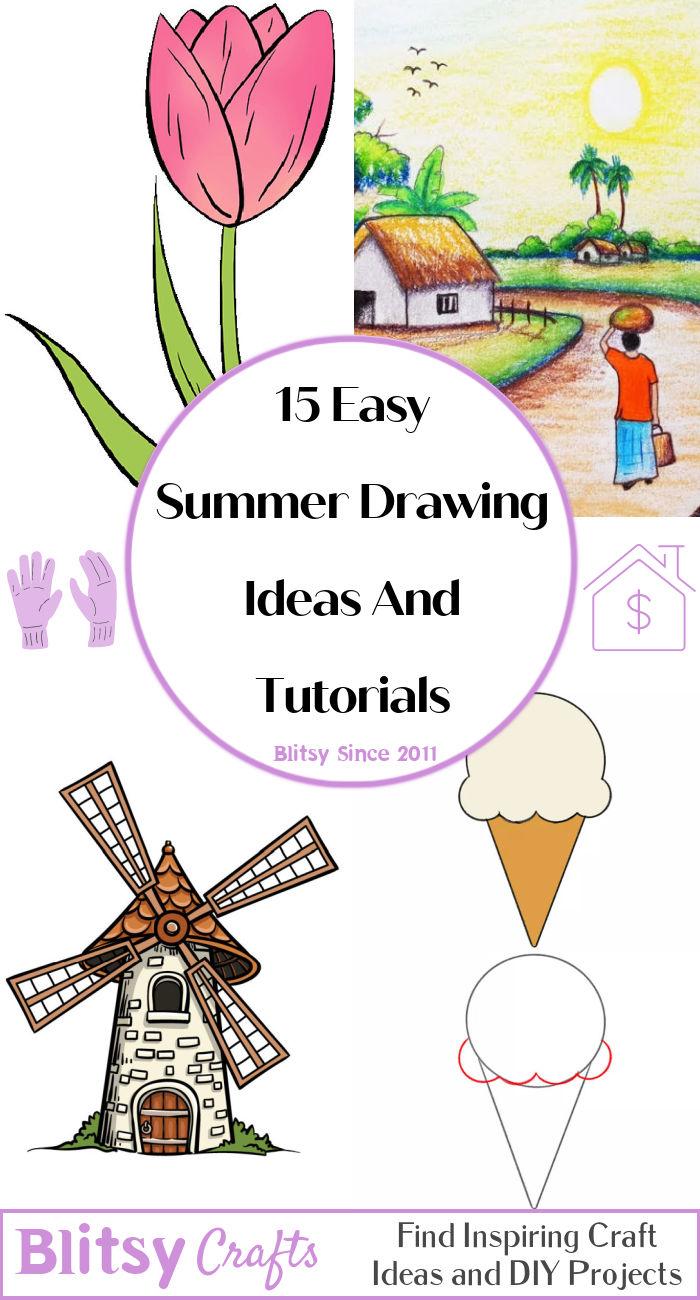 This article has several beautiful and exciting drawing ideas for you. They require a special artistic touch that only creative souls like you can give. All these ideas are different; some are related to nature, while others are just drawings that will refresh your mind while drawing. These drawings will give you an important opportunity to learn and have fun at the same time. You can explore, create, and mesmerize. Get started!
1. Summer Themed Tulip Drawing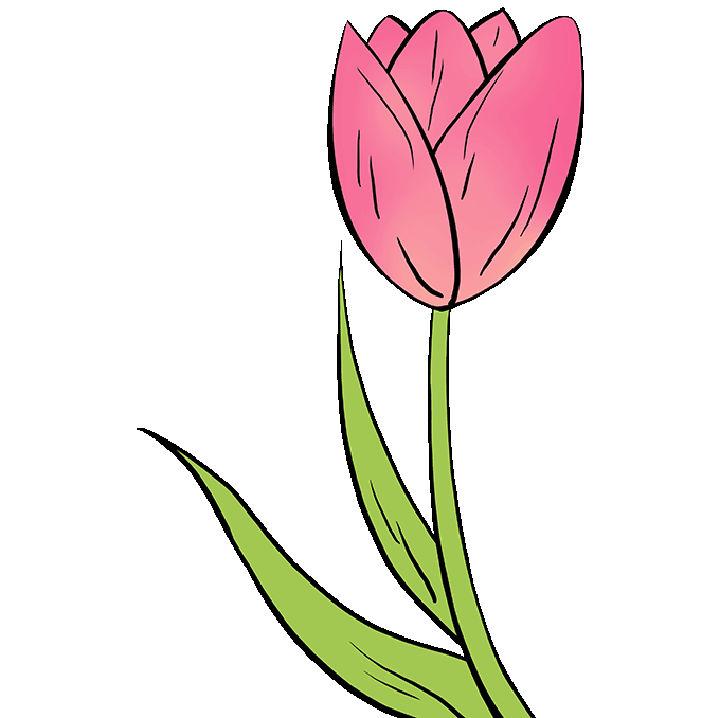 The first summer drawing idea is a simple one that shows you how to draw a tulip flower. To make this flower, you need to draw two long parallel lines for the stem, then draw a U shape for the base of the flower. After this, make a curved line in the form of a tear towards the center of the flower and repeat for all the petals. easydrawingguides
2. Pretty Monarch Butterfly Drawing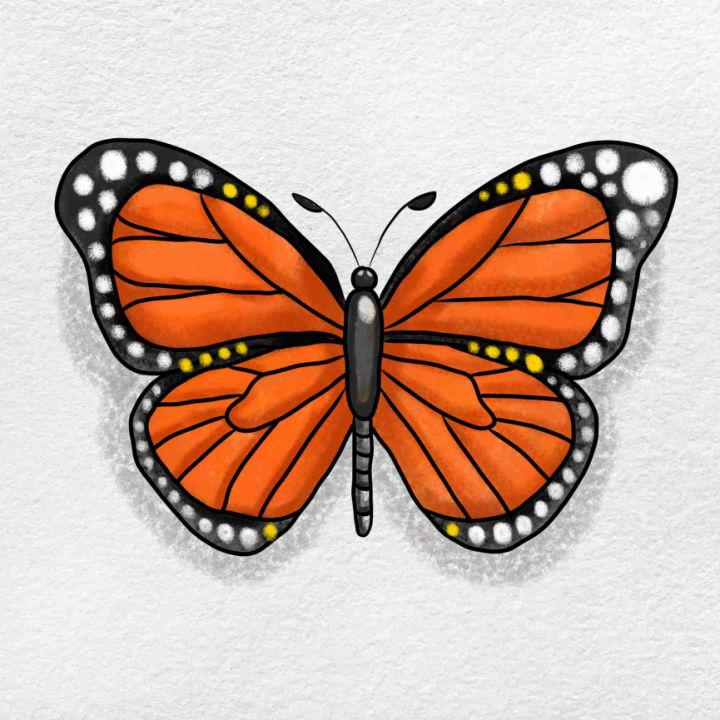 You can make a beautiful monarch butterfly drawing using this drawing idea. You will need a pencil, drawing paper, an eraser, crayons or colored pencils, and a black marker to make this drawing. This drawing idea has only six easy steps that you can follow to create the prettiest butterfly. helloartsy
3. Cool Cartoon Flamingo Drawing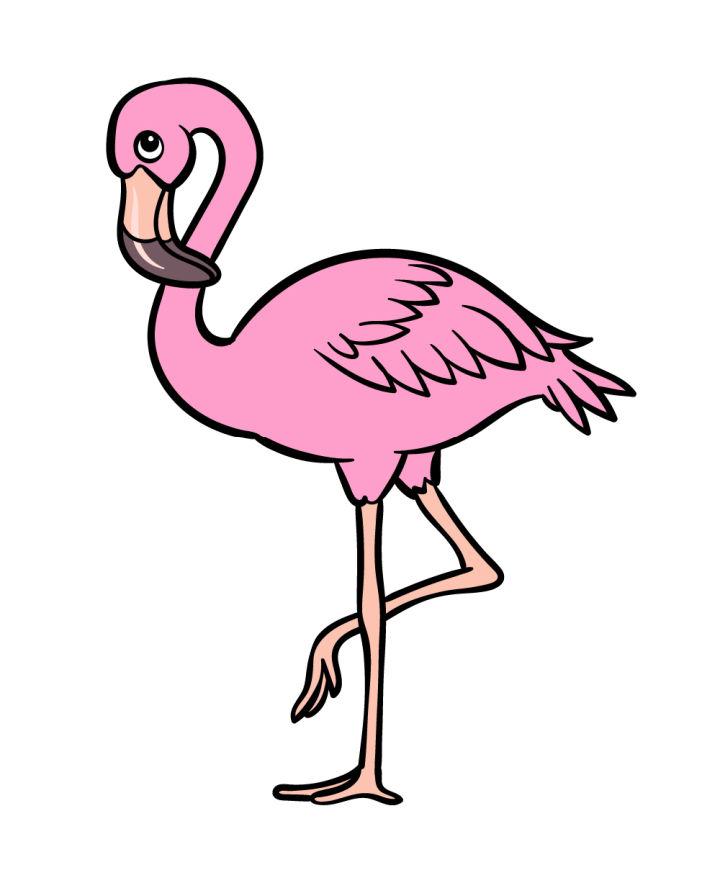 This cute flamingo drawing is perfect for the summer because it will remind you of a cute island. Start by making a small circular head with a sharp curved beak of the bird. Then make the famous S letter body of the flamingo; after this, make the few layers of feathers on top of it and add the legs. iheartcraftythings
4. How To Draw A Seagull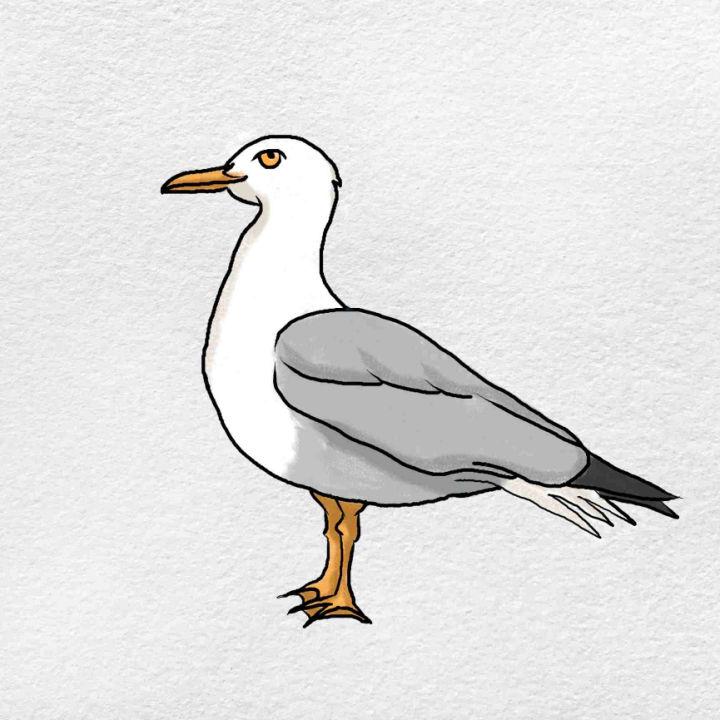 Do you want to learn how to make a seagull? If you do, then this drawing idea will be perfect for you. This drawing will take only 20 minutes to make, and you can also download or print the PDF version of the drawing as a guide. You will need a pencil, drawing paper, colored pencils or crayons, and a black marker. helloartsy
5. How To Draw A Windmill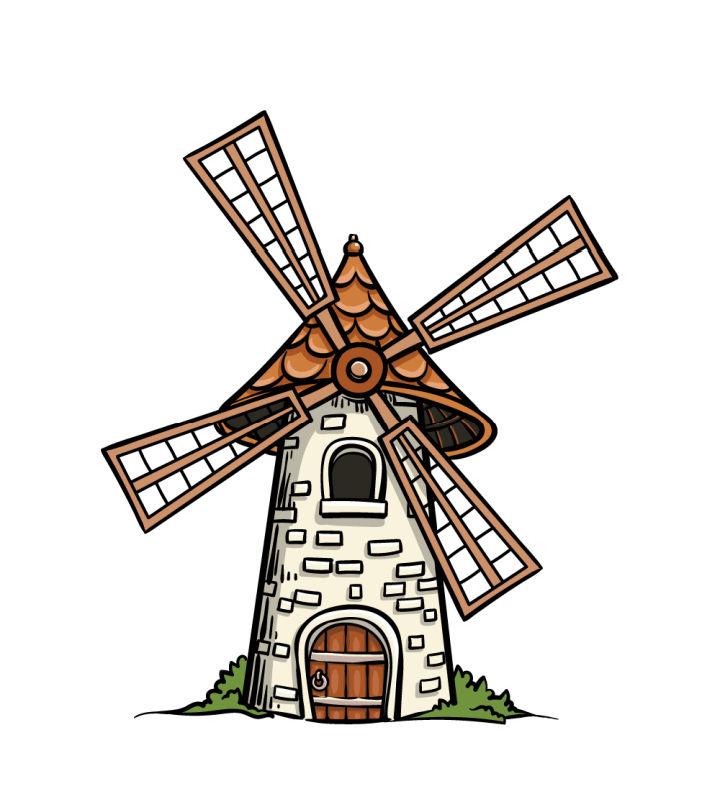 If you love cottage core drawings, then this windmill drawing idea will be perfect for you. To make this easy windmill, you need to begin by making the four blades of the fan that circulates on the windmill. Then move on to the bottom of the mill, which is made of bricks. Color the drawing with bright colors. iheartcraftythings
6. Ice Cream Cone Drawing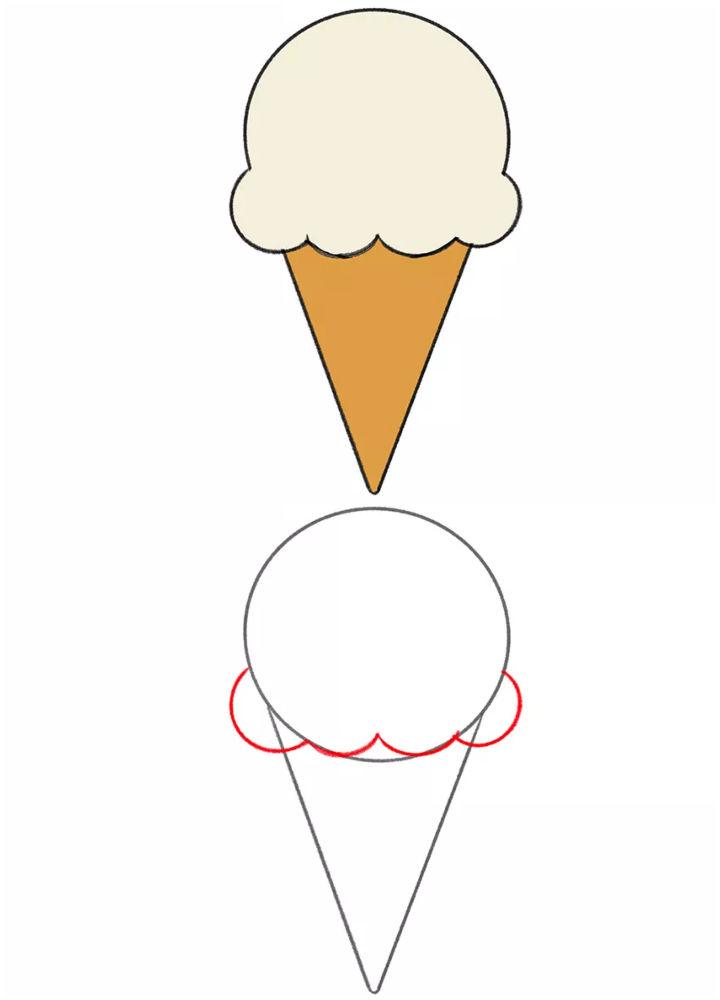 Beat the heat this summer with this simple and easy drawing of ice cream. This drawing can be made by kids too. Start by making a circle, then add a long triangular cone at the bottom of the circle. After this, add a curvy pattern at the bottom of the circle to show the melted ice cream. Color it in as your favorite flavor. howtodrawforkids
7. Beautiful Bird Drawing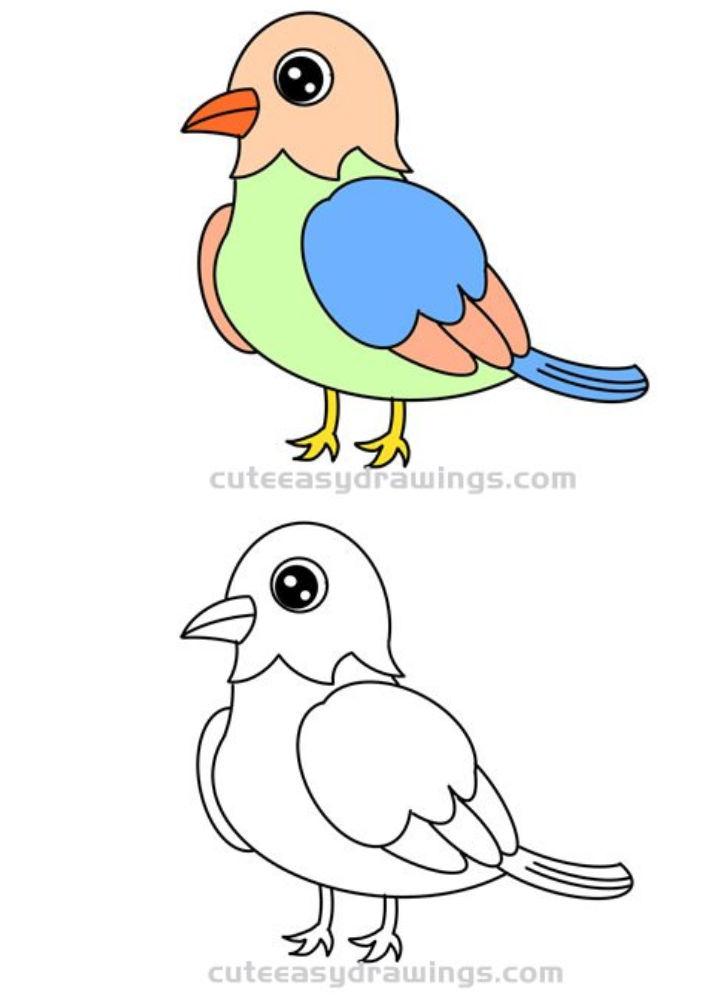 If you love animals, then this beautiful bird drawing idea is perfect for you. You can make a colorful bird according to your liking with the help of this idea. Start with the mouth and make a small head, then make the wings of the bird and the rest of the body, including the small feet. cuteeasydrawings
8. How To Draw A Mango Tree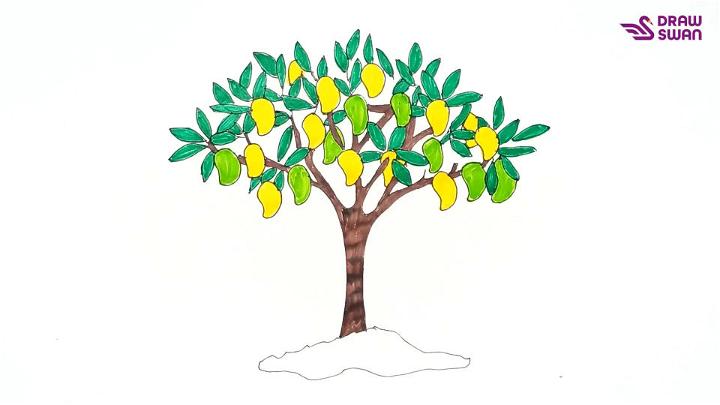 Mangoes are the highlight of the summer season, and you can draw a mango tree using this summer drawing idea. Begin by making small peanut shapes in a cluster for the mangoes. Then make leaves with the mangoes for the tree. Complete by making branches and the trunk of the tree. drawswan
9. Draw A Girl With Umbrella In Summer Season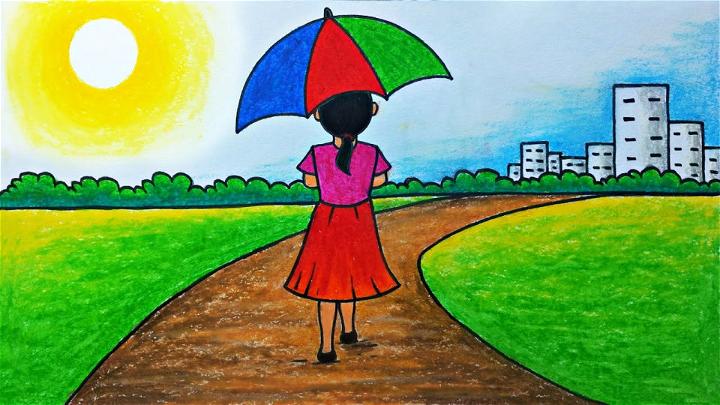 If you want to draw a cute girl holding an umbrella in the summer season, then this drawing idea is exactly for you. Begin by making the umbrella of the girl, then draw the hair tied in a ponytail. After this, draw a dress and the arms and legs of the girl. Make a beautiful background with a bright sun.
10. Sea Beach Scenery Drawing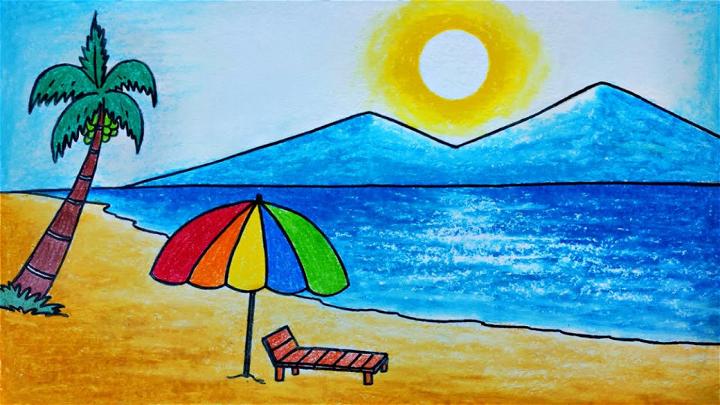 The summer season calls for a relaxing day at the beach, soaking in the sun and playing fun games by the roaring sea. If you want to make the drawing of a calm beach, then have a look at this drawing idea. The drawing includes the sea, a beautiful sunny sky, palm trees, and a beach chair. youtube
11. Summer Season Drawing – Step by step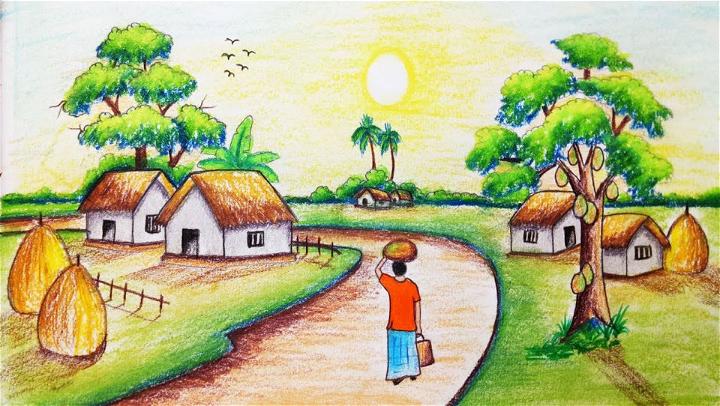 This summer drawing idea is perfect for drawing a cute drawing of a village in the summer season. To make this drawing, you will require drawing paper, a pencil, crayons, and colored pencils. You can draw a setting sun, a curvy road in the middle, small huts on the side, and a man carrying wheat.
12. Drawing Of Scenery Of Summer Season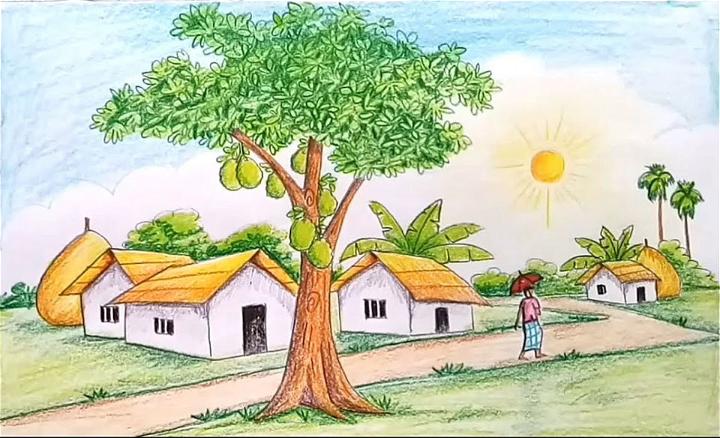 This drawing idea shows how to make the best summer season scenery with cute houses and a mango tree. To make this drawing begin by drawing the trunk and branches of a mango tree. After making the mango tree make small houses behind it and add a beautiful sky with the sun shining bright.
13. Scenery Of Summer Season Drawing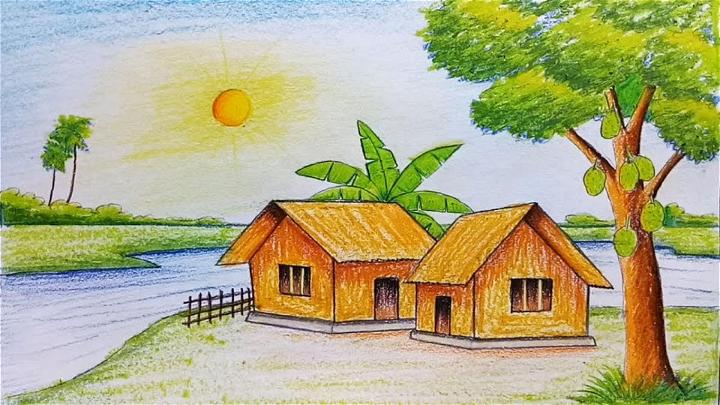 If you want to make something that calms your mind, then this beautiful scenery is perfect for you. It will be just like something right out of your imagination. Start with a tree at the side of the drawing, then make a river and a house by the bank of the river. Color the drawing with light colors to make it more pretty.
14. Cute Hummingbird Drawing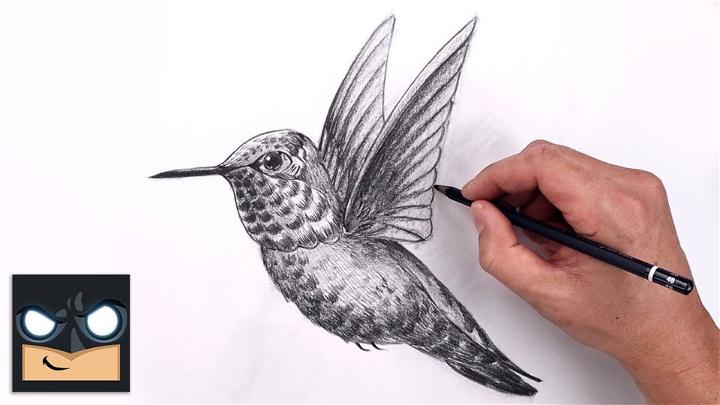 A hummingbird is one of the smallest birds, and they are very alluring with their bright-colored wings. To make a hummingbird, you need to take a look at this drawing idea for guidance. Start by making a circle, then make a diagonal line from the center of the circle. Make a curved line at one side; this will give you a guide for the bird.
15. How To Draw Summer Time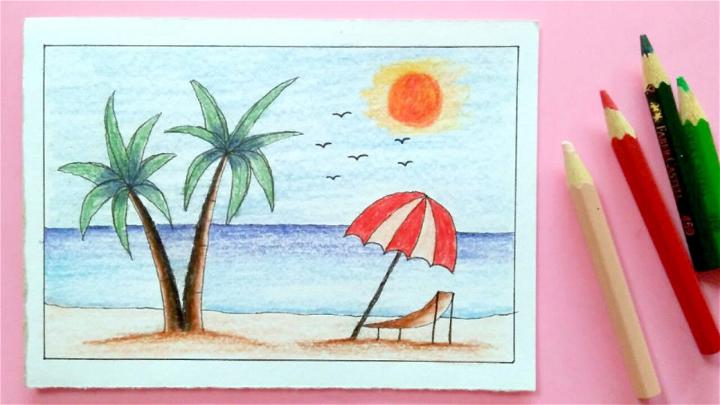 When you close your eyes and picture the summertime, it gives you an image of a sunny day at the beach with palm trees and sand. This picture can be drawn using this summer drawing idea. Begin by drawing the long palm trees, and then draw a beach and any things that you want to add.
Related Easy Drawing Ideas:
Unlock your inner artist and explore the world of drawing with these awesome easy drawing ideas! Learn simple techniques to create beautiful art with our step-by-step tutorials.
Conclusion: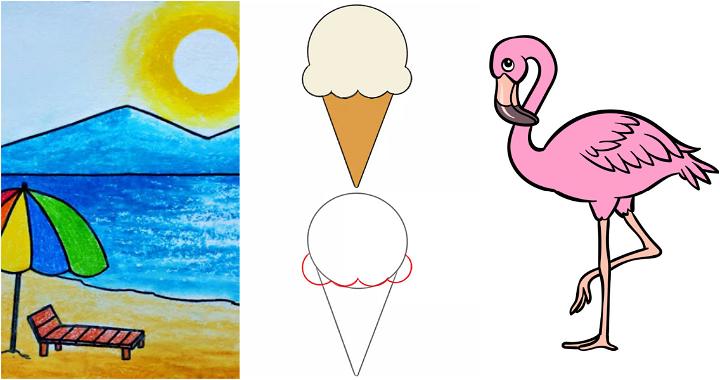 So, don't sit idle in your summer holidays and have a look at these summer drawing ideas. The boring summer days can be made by all these DIY drawings that you can make at your home. Grab some colors and drawing paper to make these drawings with your friends and have a blast filled with creativity and colors.