As Halloween quickly approaches, many parents are trying to think of creative and easy toddler Halloween costumes. But don't worry! Find 30 easy DIY toddler Halloween costumes to make your little one stand out from the rest. So whether you're looking for a cute costume or something more spooky, your toddlers will look beautiful.
Before October starts, children get so excited and already come up with how they want to dress up for Halloween. These DIY Toddler Halloween costumes with different ideas are a great way to lookup for whatever you want to do for Halloween. You can try different ideas depending upon the choice of your child, and make sure that you prepare a bit beforehand just to be on top of the Halloween costume game.
All the parties that you attend will be a pleasure to go to as everybody there will be gushing about the beautiful costume you or your child will be wearing. There will be no question about the factor of cuteness involved in your next diy toddler Halloween costumes.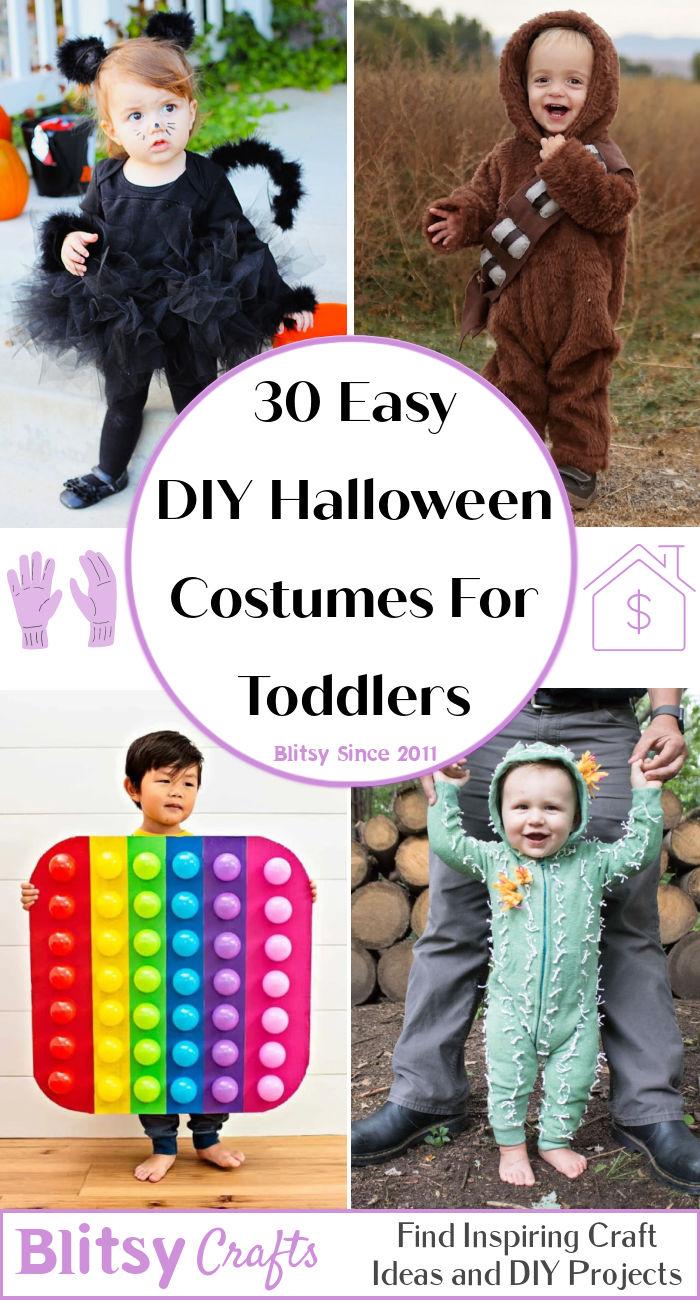 Whether you are planning to host a party or going to a friend's or family's house, dressing up smartly will make the holiday much more memorable for you. Decide on your costume and take help from these toddler Halloween costumes to dress your little one.
For your little girl, make a baby bat costume complete with cute ears and wings. Since children love to play with pop-it toys these days, you can make a pop-it costume for them, especially perfect for 3-year-olds. A cute black cat costume would also be a great idea to try, or for toddlers, a bull in a china shop costume can be great too. Moreover, try making cute hair bands from the '80s.
1. Baby Bat Costume with Cardboard Wings and Ears for 3 Years Old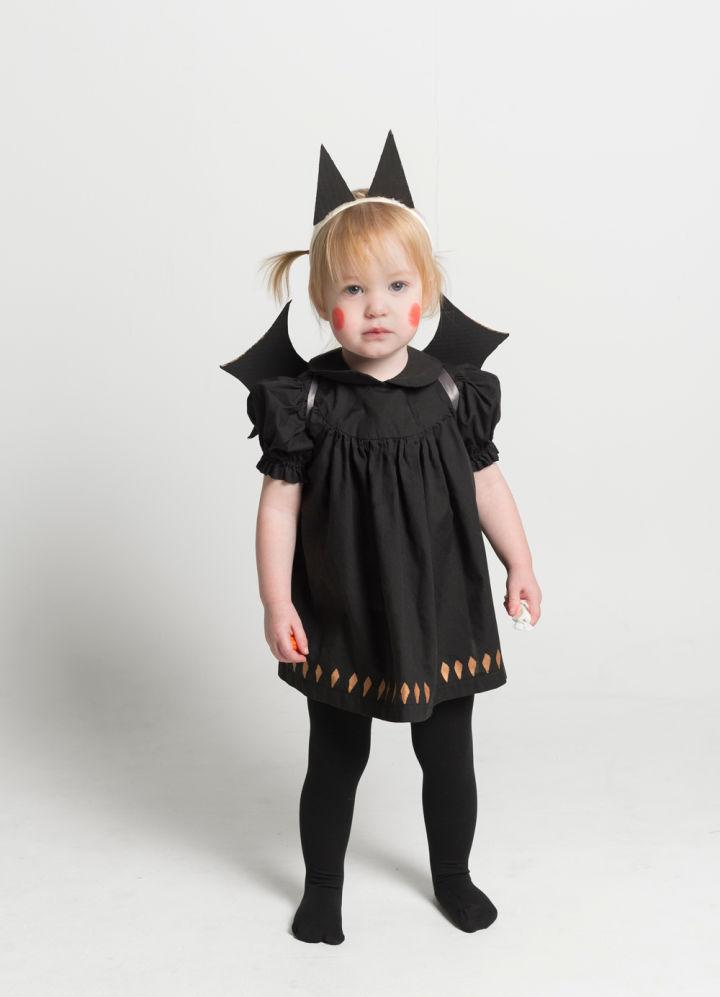 You little girl must wear something special for Halloween just so her Halloween can be as special as yours used to be as a child. Make a cute bat costume along with wings and ears just to create a proper look. The cuteness level will be unimaginable with this costume. Make pair of wings and ears using cardboard and cover them with black paint. Moreover, you will need glue, ribbon, and a cute black outfit to complete the look of our costume. mermag
2. Toddler Chewbacca Costume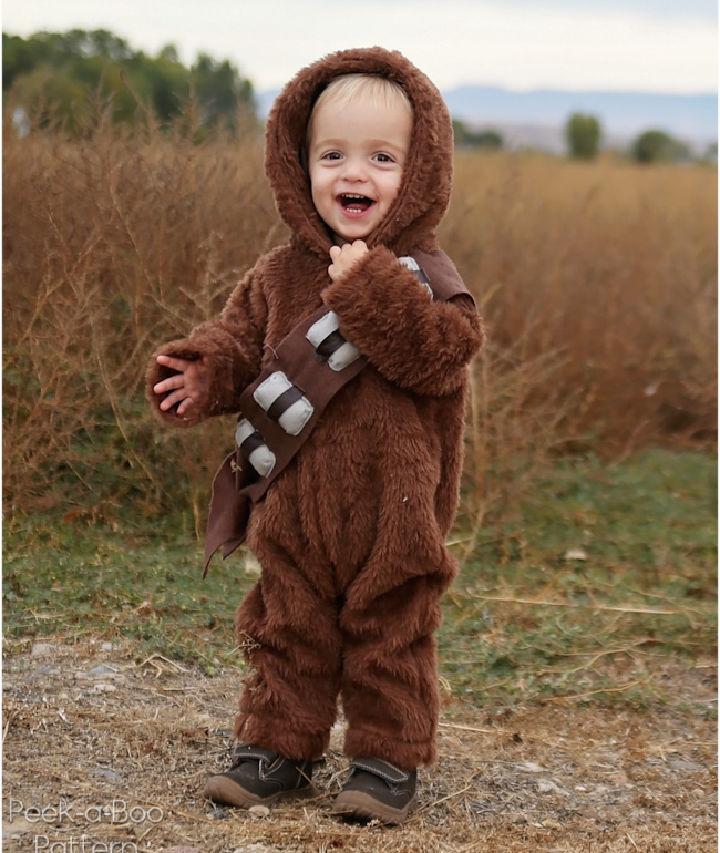 Chewbacca is so cute and super furry that you just want to grab them and keep them close. This Halloween, help your little one dress as a Chewbacca so that he can be the life of all the Halloween parties you attend. Get a few supplies like a classic zipper in PJ's pattern, pattern with a hood, faux fur, long brown zipper, brown and grey felt, and scraps of real or faux leather and polyfill. Start working on your Chewbacca by sewing up the body. peekaboopages
3. Pop It Costume for 3 Year Olds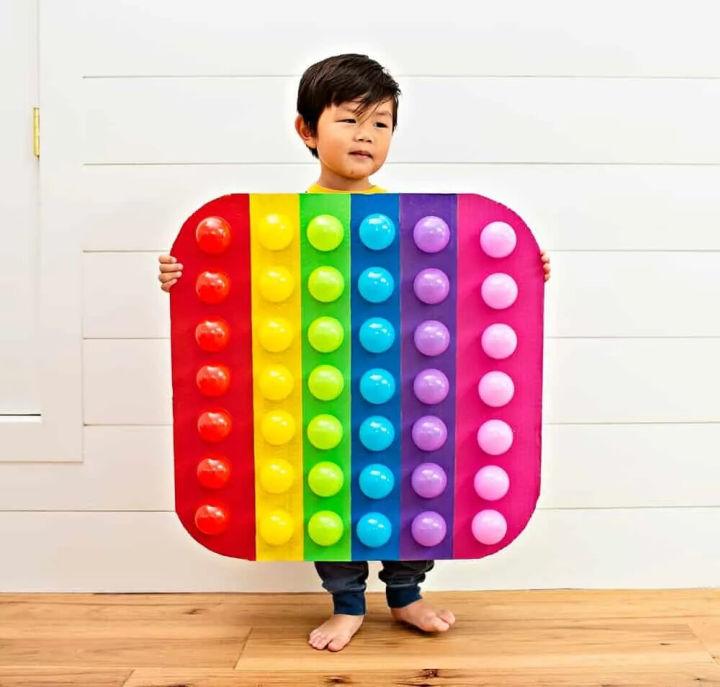 Pop it toy is a much-loved one among children these days and the beautiful colors really get the eye. Even playing with it is like going onto a bubble wrap as there is no going back for hours. Make a cute pop-it toy costume for your little one to rock this Halloween so that he can enjoy being close to his favorite toy. Additionally, you will need pieces of cardboard flats, corrugated cardboard rolls, a hot glue gun, hot glue sticks, paint, and plastic pit balls. hellowonderful
4. DIY Black Cat Costume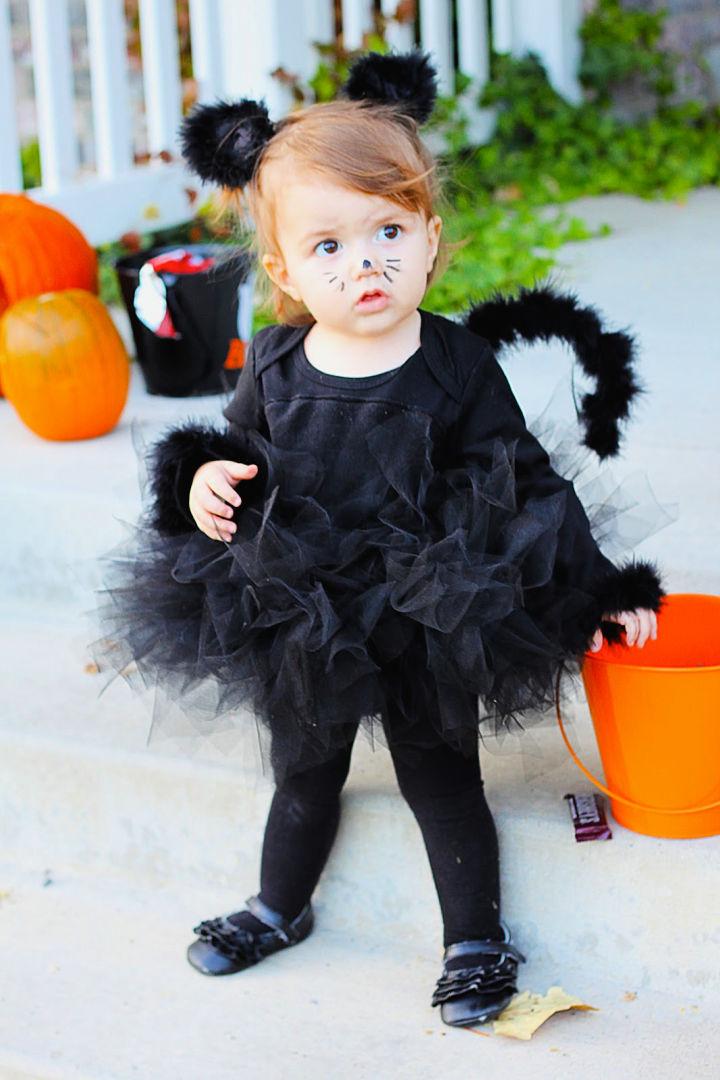 The last-minute Halloween costume sometimes turns out to be the best one as there is not much thought put into it hence becomes a stress-free one. Try making an easy but cute cat costume that's perfect for little ones or grown-ups equally. Moreover, you need a wire hanger, fuzzy furry feather stuff, hot glue, elastic, felt, needle, thread, and a black piece of satin. To the ears, attach some clips so that they can stay put on the head for a long time. doityourselfdivas
5. Bull in a China Shop Costume for Toddler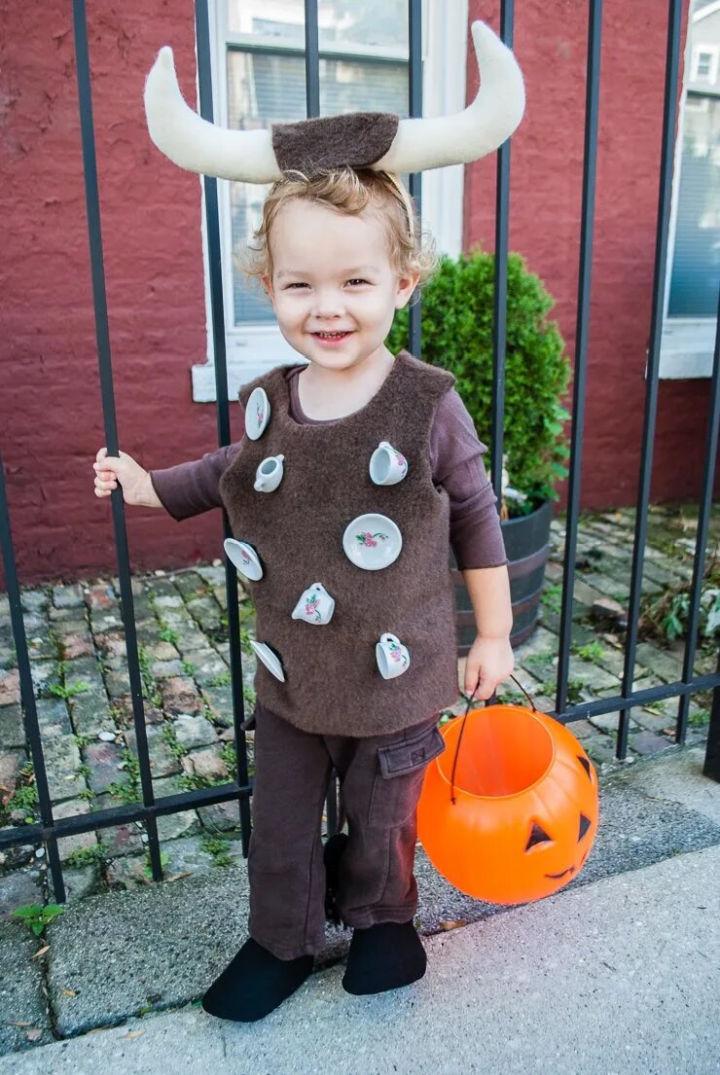 There are unlimited homemade toddlers Halloween costumes of how you want to dress your child up for costume, but you must make a clever choice to save yourself a lot of trouble. Try these toddler Halloween costumes with many ideas to enjoy making an effortless costume for your little one. Make a bull in a china shop costume which is just perfect for toddlers. The look becomes complete if you add a china-covered furry body which is basically small china dishes glued to his clothes, horns, tail, and hooves. merrimentdesign
6. 80s Hair Band Toddler Boys Costume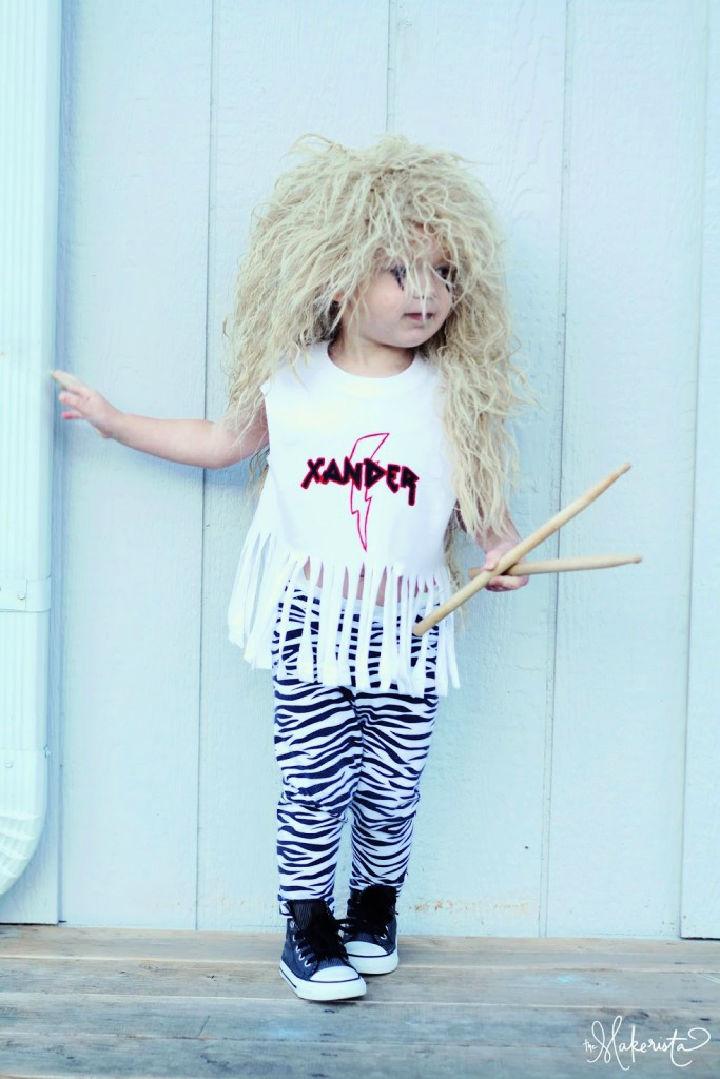 Turn on your Halloween costume antennas and start working on them a bit before the holiday. IT is always better to be prepared well and sharp. For your toddler boy, make this cute 80's hairband costume that will really bring some rock music fun to the party. You will need supplies like a shirt with his name printed on it, fabric paint, a lightbox, leggings, and some theater makeup to add some eyeliner and tattoos. The look will be completed by using a small guitar. themakerista
7. Unique DIY Ice Cream Cone Costume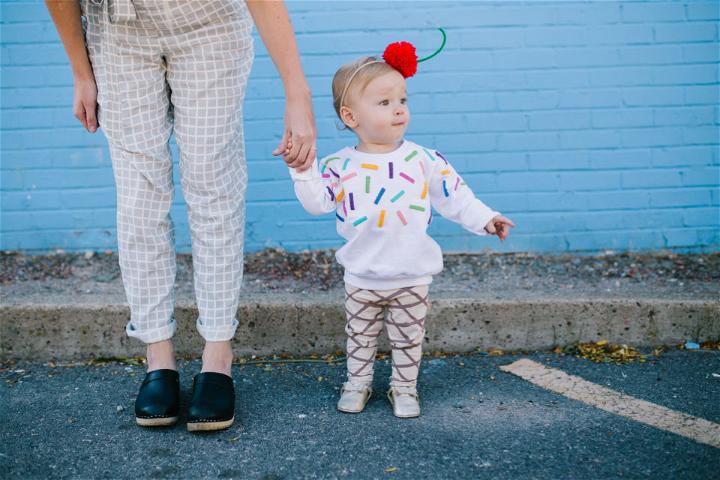 Kids love to dress up for Halloween and are super excited for the holiday much more than the adults. Make some interesting costumes for them this year using these Halloween costume ideas. You can try making this cute ice cream cone costume for your little one that he can enjoy thoroughly. Supplies needed are a white sweatshirt, tan leggings, plush, iron/heat tool, soft fabric ink, headband, red yarn, and a green pipe cleaner. Start by adding some plush to the white sweatshirt. prettylifegirls
8. Toddler Joker Costume for Halloween for 4 Years Old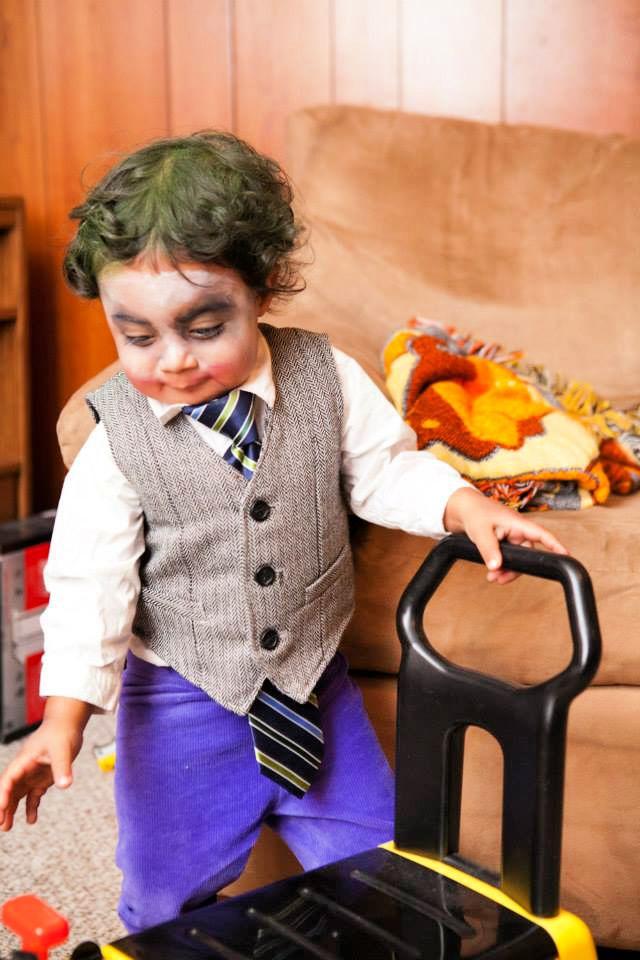 Children want to dress up very smartly for Halloween and they don't even want to repeat any costume again. This might be a hassle for parents so these ideas are a great way to prepare effortless costumes easily. Make a special joker costume for your toddler this Halloween and enjoy crafting. For dressing a toddler, you don't necessarily have to use all the white, yellow and red stuff. Just a tux with some patchy makeup can do the job. melindarodrigues
9. DIY Witch Costume for Toddler Girl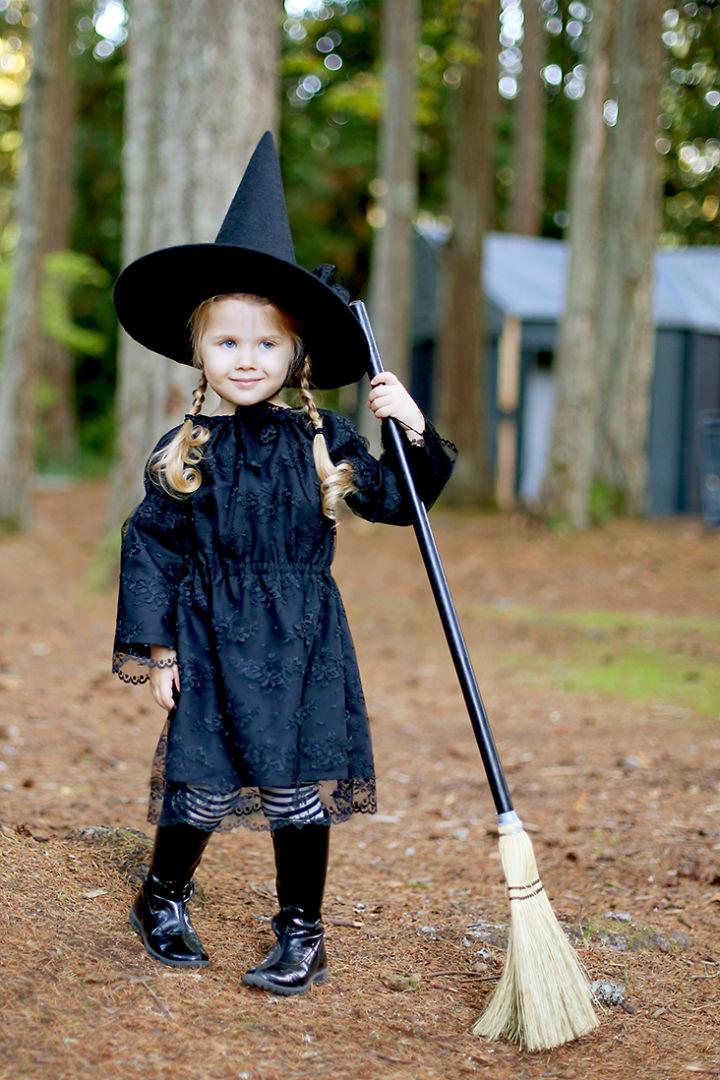 Girls get so excited about dressing up for Halloween that the efforts you make to dress them are really worth your while. Dress your little one as a witch this year as almost every cartoon movie has one famous witch character that everyone likes or slightly dislikes. You will need thick and stiff felt, ribbon, elastic, thin wire, or a narrow flexible plastic tubing for making the hat brim. Make sure that you leave room for layering underneath the costume to suit the weather. sewmuchado
10. Make Your Own TMNT Costume
Preparing and customizing your toddler's costume holds a lot of significance as you will love the process while the child won't ever forget the effort you made. This year dress your child as a teenage mutant ninja turtle as toddlers are very fond of these characters. They have been famous for many many years now hence the toddler's choice. DIY your own costume using supplies like an oversized green t-shirt, shell pouch, arm warmers, leg warmers, green tights, and a simple red foam mask. millionmoments
11. No Sew Toddler Tiger Halloween Costume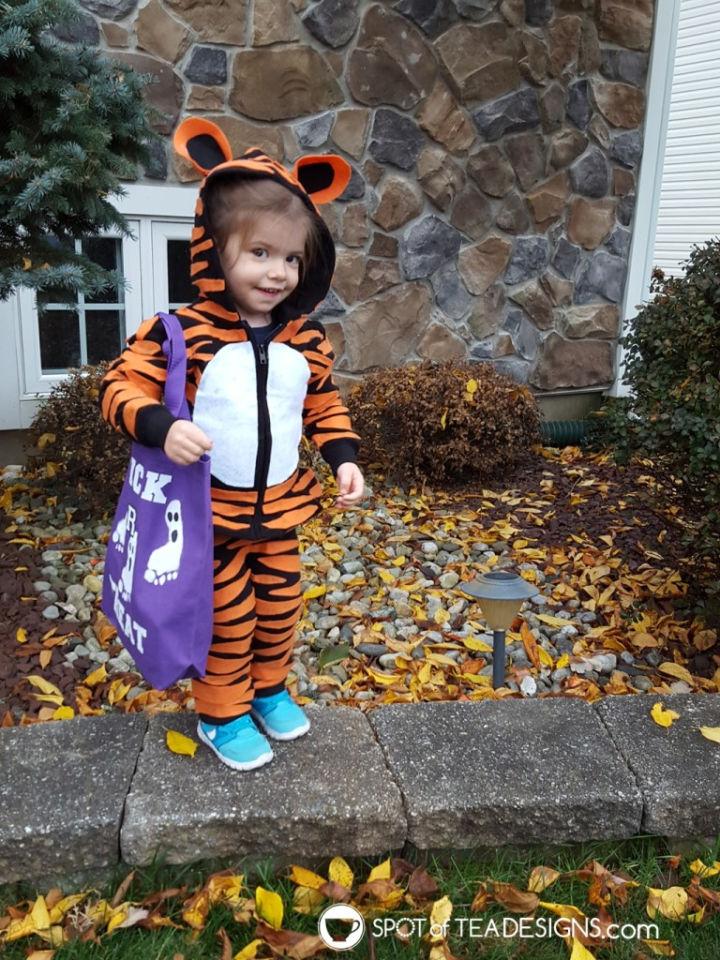 The best last-minute costume for every kid would be to dress them up as any animal. Dress your toddler as a cute tiger this Halloween through these toddler Halloween costumes. Get some supplies like a onesie to use as a base, orange, black and white felt, scissors, hot glue, needle, thread, etc. Using orange felt, cut a lot of stripes to cover the whole costume from front and back. To complete the tiger's body design, use white felt to cut an oval design. spotofteadesigns
12. Prickly Cactus Costume for a Toddler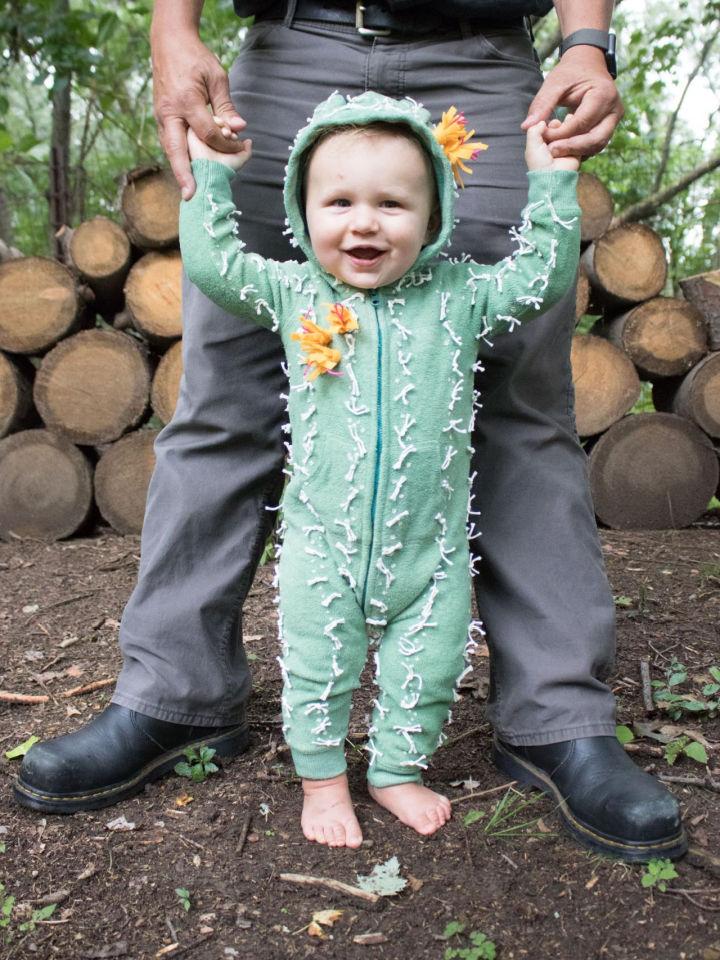 Create beautiful toddler Halloween costumes at home using simple ideas and try dressing them up in a costume that will be a keeper. Design a cute prickly cactus costume for your toddler and enjoy your Halloween celebrations with them. Gather some supplies like a onesie, green dye, needle, thread, scissors, thick white cord, felt, hot glue gun, white paint, and paintbrush. Onesie is the best choice for using as a base as it's the most comfortable for toddlers and must be dyed first. hgtv
13. Homemade Halloween Minion Costume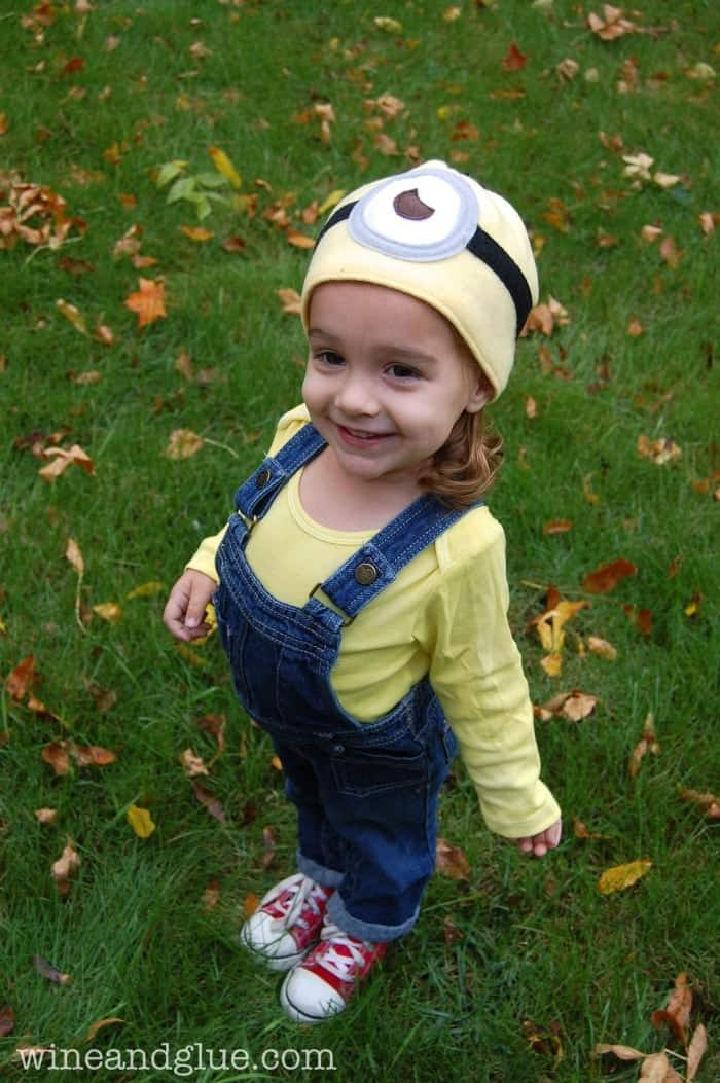 The best thing about minions is their bright yellow color that can perk up every mood. Dress your child as a minion using a cute minion hat that doesn't even require too much sewing. You will need supplies like yellow fleece, black, silver, white, and brown felt, and black embroidery thread. The hat is created by measuring the head height and circumference leaving some length for the finishing edges. You can make a two-eyed or one-eyed minion as you desire. simplejoy
14. DIY Elmo Costume for Toddlers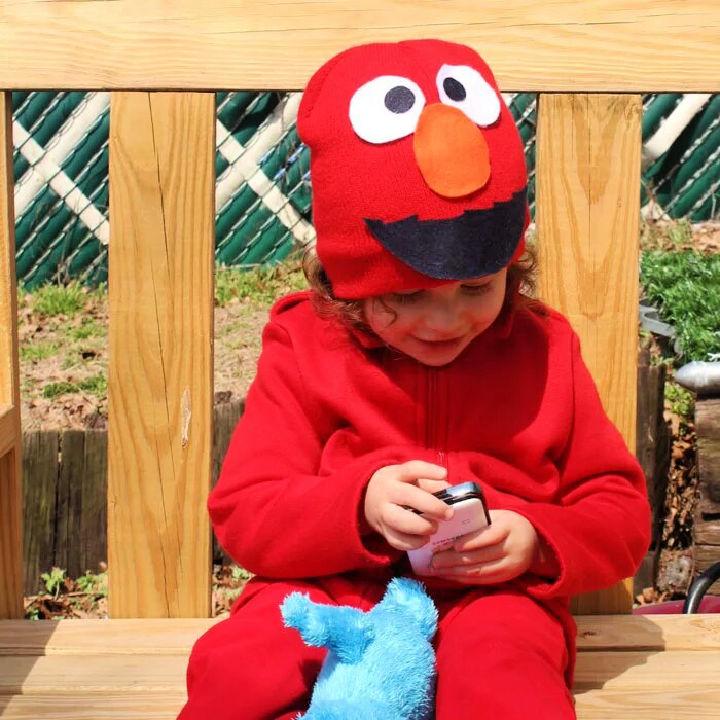 A costume for Halloween that requires no special skills to create is the best one especially if you are making one for toddlers. They can be quite fussy and want something very specific. Make a simple and effortless Elmo costume for your toddler that will be much loved by everyone. Supplies needed are a red hat, white, black, and orange felt, E6000 or glue gun, pen, chalk or chalk marker, scissors, leggings, and your little fan of Elmo for wearing the costume. momsandcrafters
15. DIY Wrecking Ball Costume for 4 Years Old Kids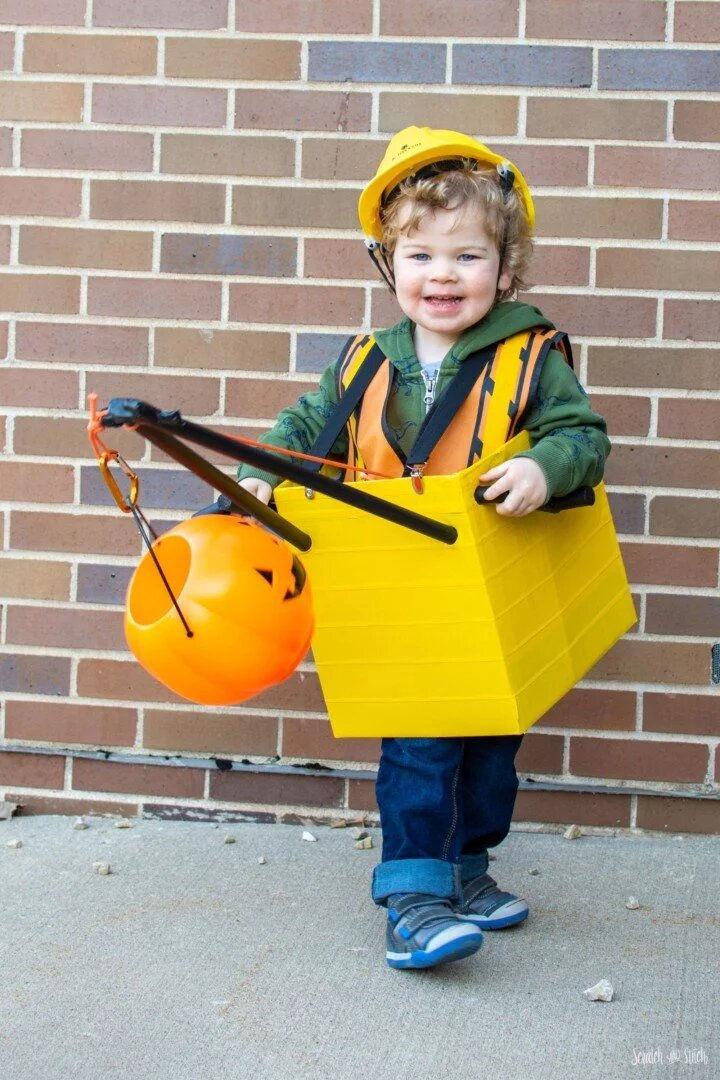 Kids decide on their costumes for Halloween way before the actual holiday so you also have to come up with your ideas to match their excitement. Dress your toddler in a Halloween wrecking ball costume and just sit back to enjoy their excitement. You need supplies like a box, wooden dowels, cord or rope, clip, duct tape, wine corks, black paint, drill, saw, pumpkin treat pail, safety vest, and kids hard hat. Make sure that the box is easy for the toddler to wear. scratchandstitch
16. Cookie Monster Costume – DIY Toddler Halloween Costumes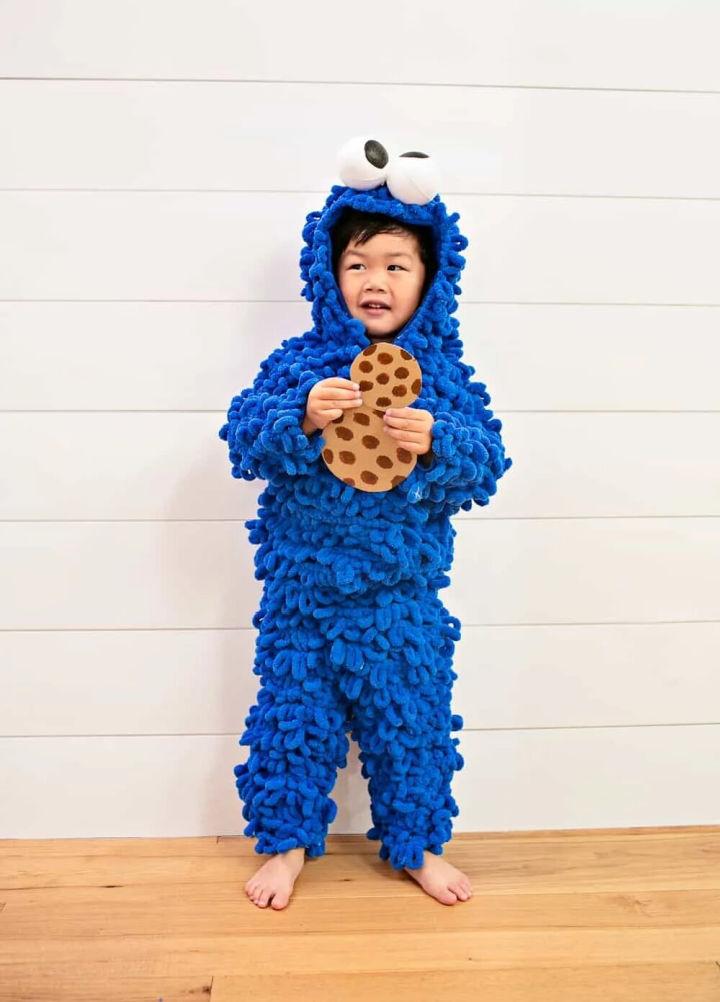 Cookie monster from the sesame street children show is one of the most famous and much-loved characters among children. They love the monstrosity of this funny character chugging away from the cookies. Give the children a chance to dress up like this monster this Halloween and enjoy wearing something they will love. Get supplies like a blue hoodie, sweatpants, loop blanket yarn, hot glue sticks and hot glue gun, Styrofoam balls, black sharpie and paint pen, cardboard, and brown paint marker or paint sticks. hellowonderful
17. Last Minute Flamingo Toddler Costume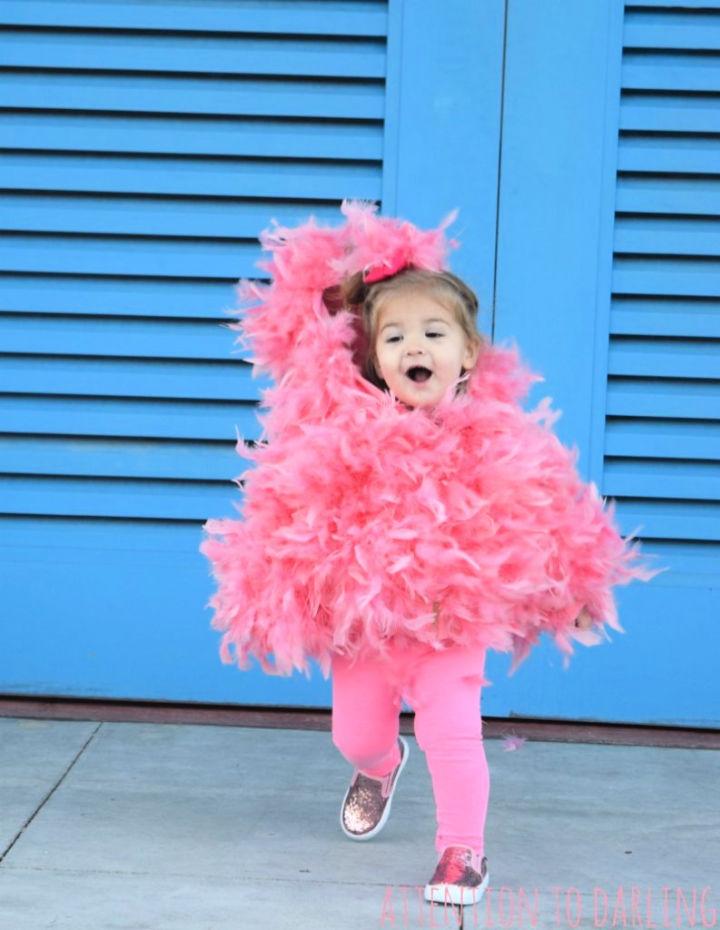 Flamingos are the cutest animals and with their light pink hue are loved by children too. Make a cute flamingo costume for your little girl who will look exactly like a cute flamingo running around the house. You will need supplies like a hoodie, pink boas, construction paper, hot glue gun, hot glue sticks, scissors, cardboard, leggings, pink bow, pink shoes, and a thick undershirt. For getting done quickly, put out all the materials to make them handy and warm up the hot glue gun. erinnphillips
18. Make Your Own Nascar Costume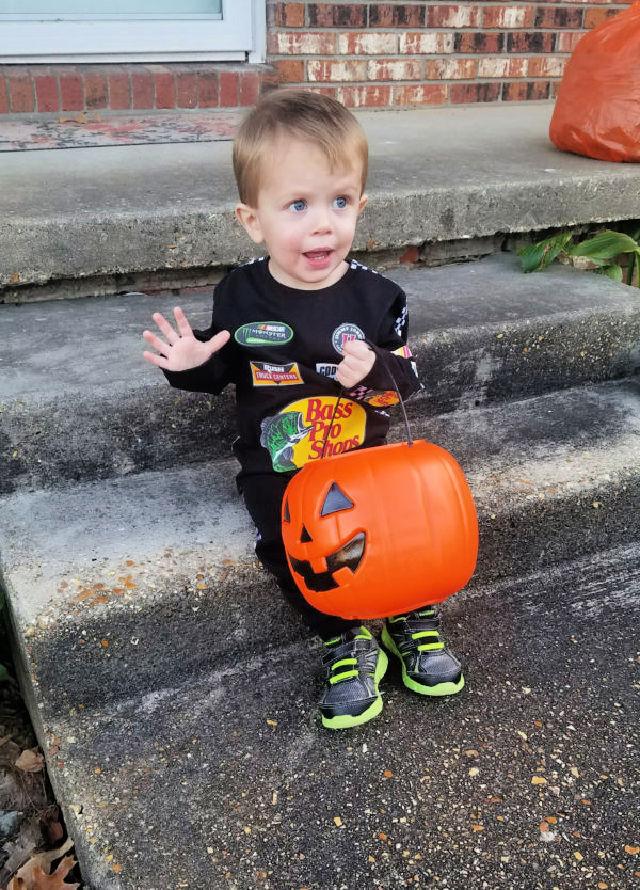 Every costume prep comes with a small story especially if you're planning to hand stitch something for a toddler. The key is to decide on something he will love so that he doesn't give you any trouble wearing it all day. Make a NASCAR costume and customize it according to your liking and the size you desire. You can skip the fake muscles as they might not fit the NASCAR theme. You can keep this costume as low on budget as you like. merelynne
19. No Sew Buzz Lightyear Costume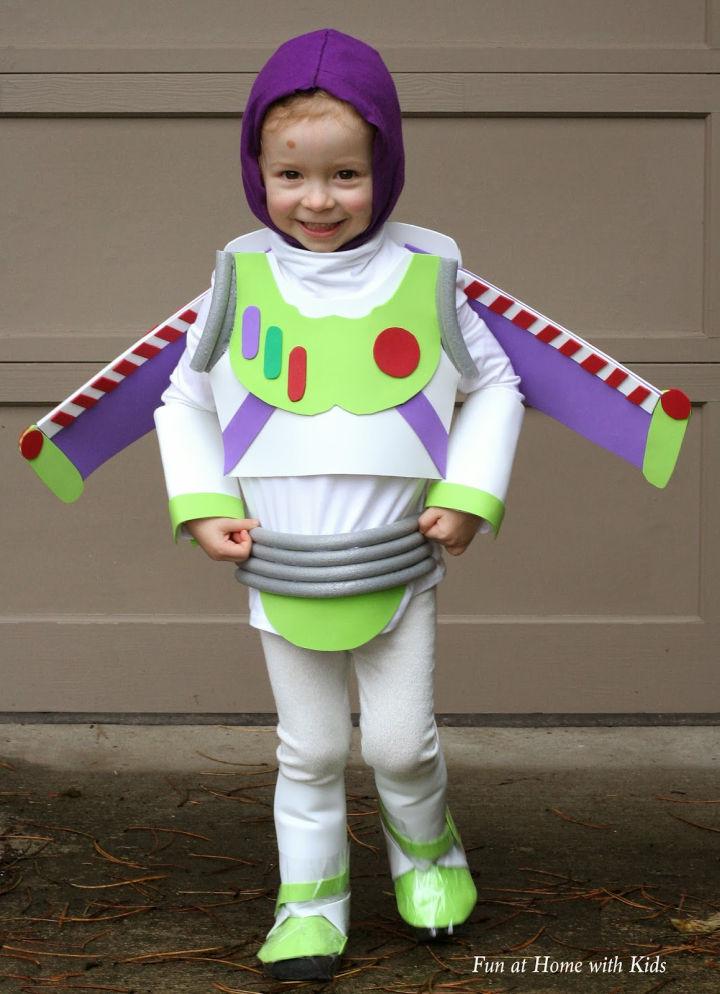 Buying toddler Halloween costumes from the market will cost you too much and might not have the same significance as a handmade one. So make toddler Halloween costumes easily at home by putting in minimum effort and lesser money. Make easy kids buzz light year Halloween costume that is no-sew so no special expert skills are required to make it. Instead of a felt, use foam sheets in buzz light year colors like white and lime green, etc. Hot glue all the pieces. funathomewithkids
20. Birthday Cake Halloween Costume for Toddler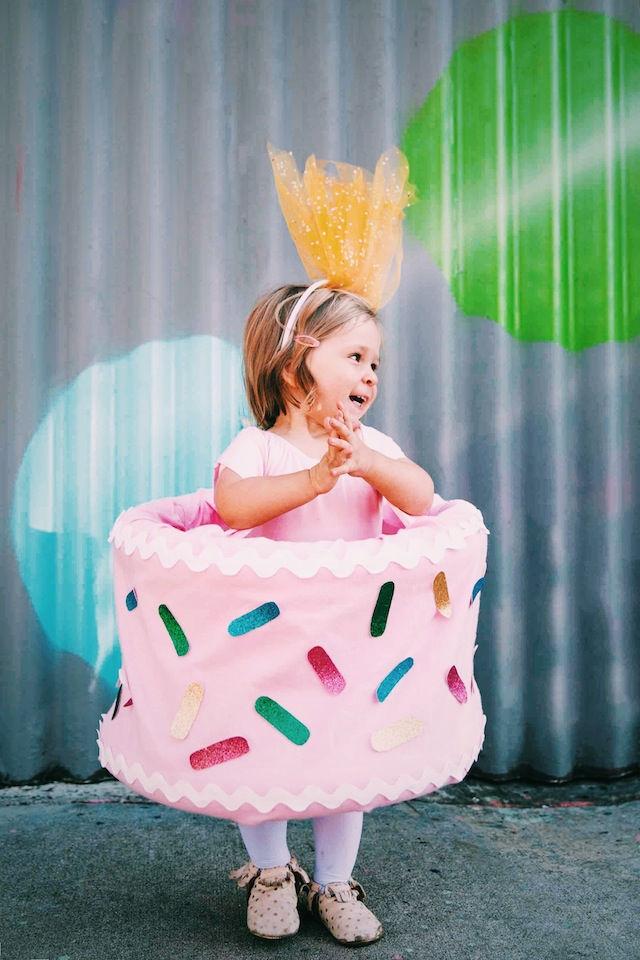 Which toddler wouldn't love a Halloween costume that doubles as their birthday cake too? Create just that for your little one by making a birthday cake costume that's perfect for wearing at Halloween too. Supplies required are Styrofoam wreaths, heavy felt fabric, satin ribbon for making the straps, rick rack trim, hot glue gun, hot glue sticks, scissors, glitter paper rack, gold tulle, and a thin cloth headband. Decide on the height of your cake according to your child's height. theeffortlesschic
21. DIY Garden Gnome Toddler Costume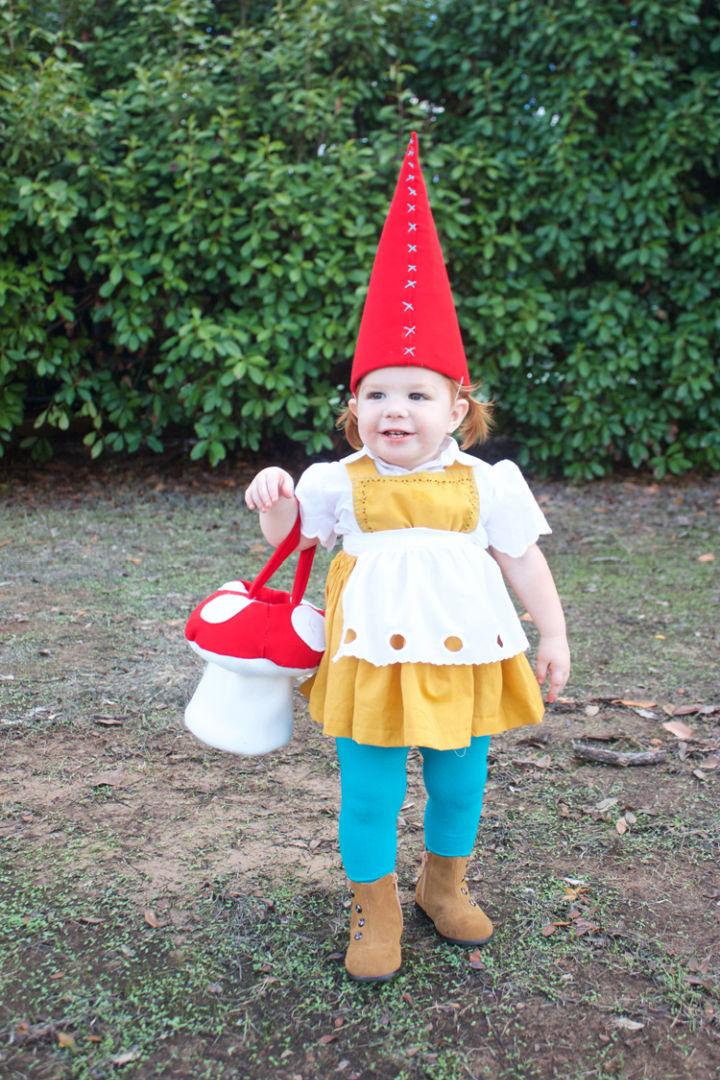 Kids get very stubborn around Halloween for their costume choices and you just have to give in. if you still have a toddler in need of a Halloween costume, dress them up as a gnome. That would add to the cuteness of his fat cheeks, shiny eyes, and a naughty smile. For making the gnome skirt, you will need a yard of fabric, one yard of elastic, embroidery floss, a needle if you decide to hand stitch, and buttons. Measure the waist circumference to make the skirt. livefreecreative
22. Make A Super Hero Costume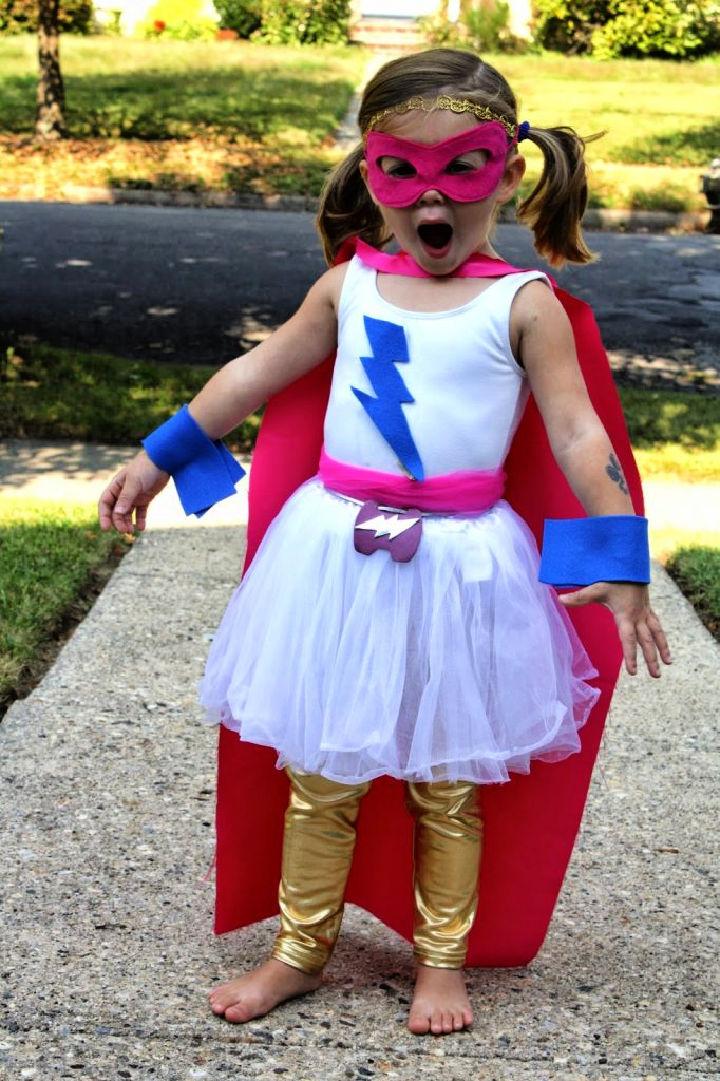 Little girls love superheroes as much as the boys so don't be surprised if her choice is to dress as a superhero this Halloween. You won't even have to make a lot of effort as superhero costumes are very easy breezy to sew up. Girl superhero costume supplies include gold leggings or tights, leotard, felt, felt mask, stick-on Velcro, tulle for the belt, tutu skirt, and a cape. Make wrist bands by cutting out strips of felt but make them a few inches longer. thechirpingmoms
23. Toddler Peter Pan Costume – DIY Toddler Halloween Costumes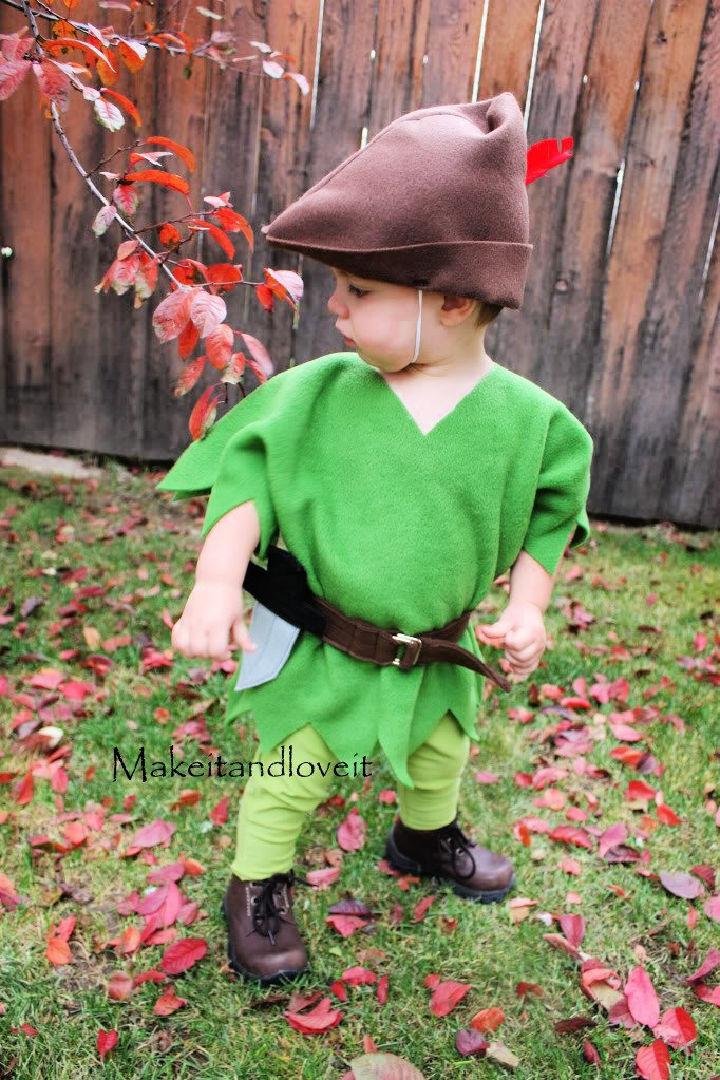 Peter pan has been everyone's favorite character since childhood and kids these days love it too. Make them wear this cute fictional character costume this Halloween and enjoy seeing the little one roaming around all day. The overall color will be green as per the character and use fleece for making the bodice. Fold your fleece to create a small V and leave a little space at the back too. Use brown felt to make the belt by cutting a rectangular piece using it. makeit loveit
24. DIY No Sew 3 Owl Costume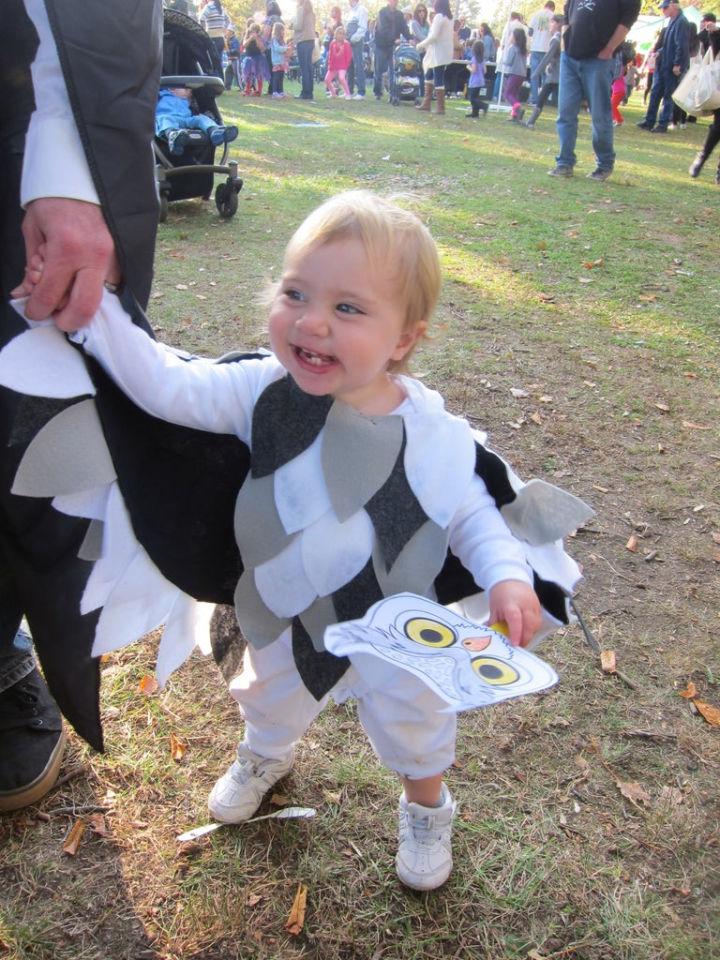 If you don't have a lot of time to create a Halloween costume for your toddler, make effortless toddler Halloween costumes to save yourself too much hassle. Create an owl costume that doesn't require too much time and effort on your part whilst looking super cute. You will need supplies like an old t-shirt, felt, hot glue gun, hot glue sticks, a pair of scissors, cutting tool, craft mat, needle and thread, sewing chalk, white paper, popsicle stick, and scotch tape. instructables
25. Chik fil a Cow Costume for Toddler
Toddlers look cute no matter how you dress them up for Halloween. So if you want them to be the life of your party this Halloween, make this super easy and super cute chik-fil-a cow costume. All you need is a onesie with black moo spots on it, some felt for making the ears, googly eyes, a hot glue gun, and a black sharpie. If you want to go all the way, you can paint black cow marks on the onesie using black paint. costume works
26. Easy Mickey and Minnie Mouse Costume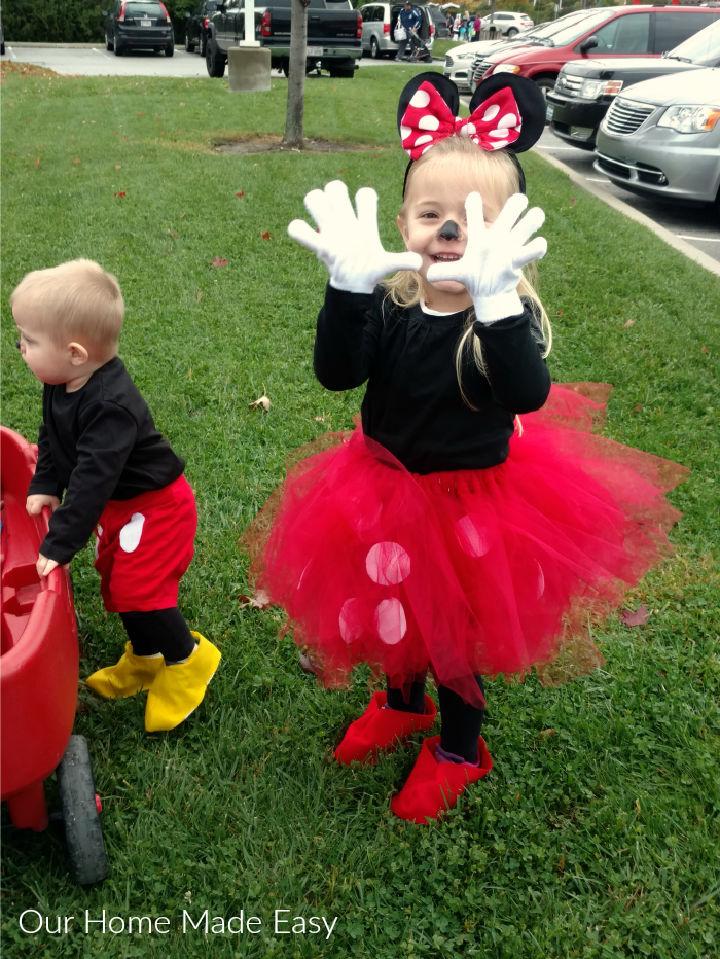 The best traditional way to send your child for trick-or-treating would be to be dressed as Mickey and Minnie mouse. There will be no way anyone can deny their cuteness and the kids will have a hell lot of fun enjoying the celebrations. Get a few supplies like long sleeve black shirt, black leggings, elastic, red tulle, white felt, spray adhesive, Minnie mouse ears, toddler white gloves, red felt, and black face paint. Use red shorts and yellow felt for a Mickey Mouse costume. ourhomemade
27. Clifford the Big Red Dog Costume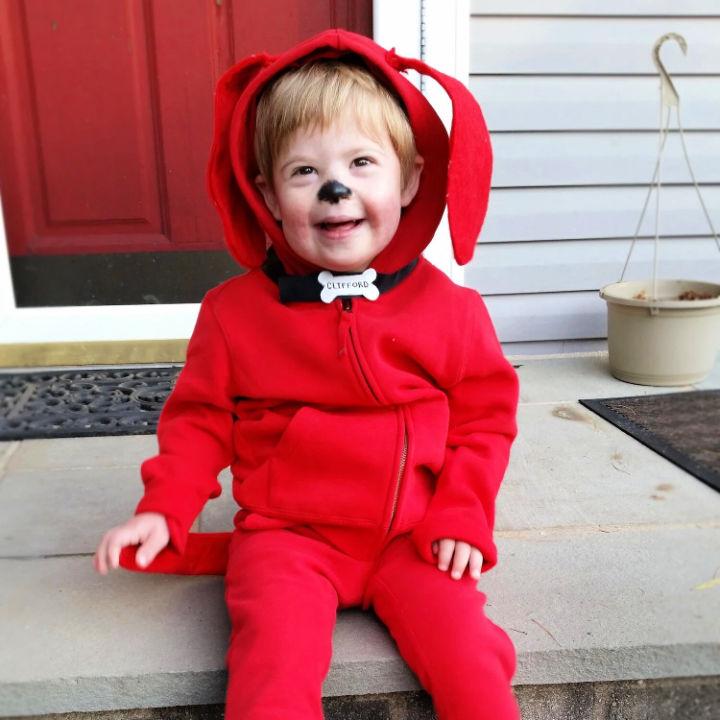 Cute Halloween costumes really do make the parties better and everything looks cute with toddlers running around dressed as little cuties. You can make a smart choice for your toddler too by making a cute Clifford the red dog costume this Halloween for your child. You will need supplies like a red hoodie, red tights or get a red onesie, black and red felt, a small piece of paper or cardboard, scissors, and a hot glue gun. Cut out a cute bone to write Clifford. primary
28. Homemade Toddler Pumpkin Costume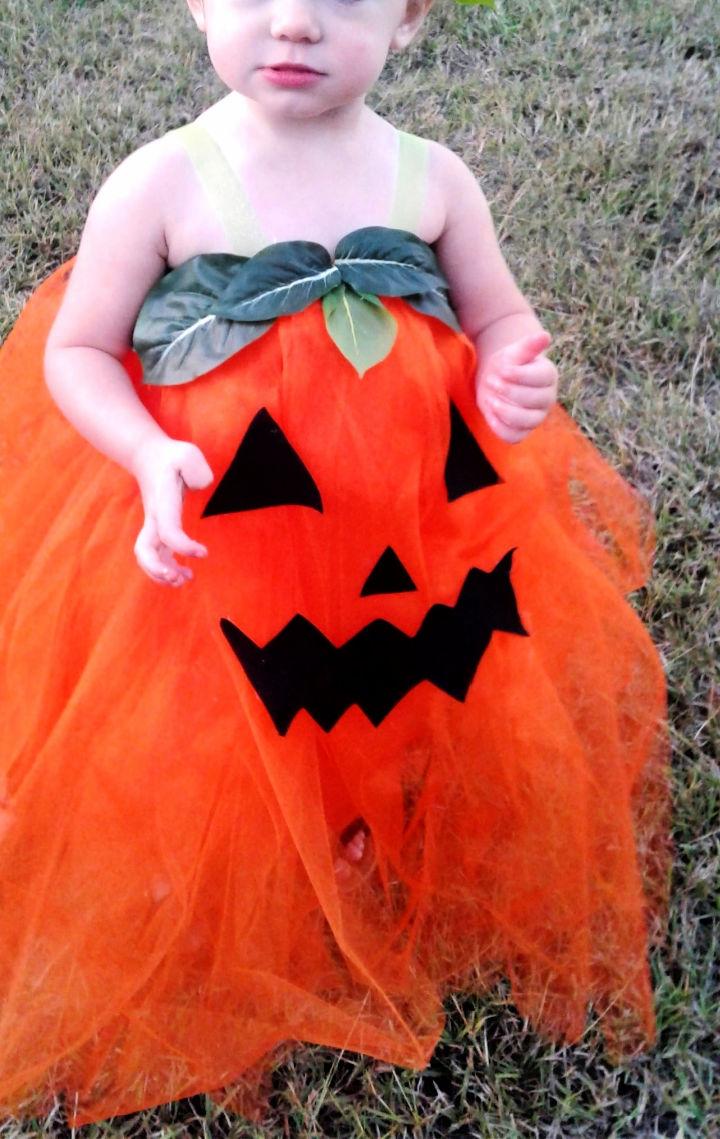 Toddlers are the easiest to dress for Halloween if you make smart toddler Halloween costumes. There are so many choices to choose from and you can stay as low budget as you like. For your toddler, create this super cute toddler pumpkin costume and enjoy dressing them. Get supplies like orange knit fabric, green ribbon, orange tulle, felt, leaf arrangements, sewing machine, thread, scissors, hot glue gun, hot glue sticks, and fabric measuring tape. Your little one will be super excited to wear this one for sure. one hautemess
29. No Sew Mermaid Toddler Costume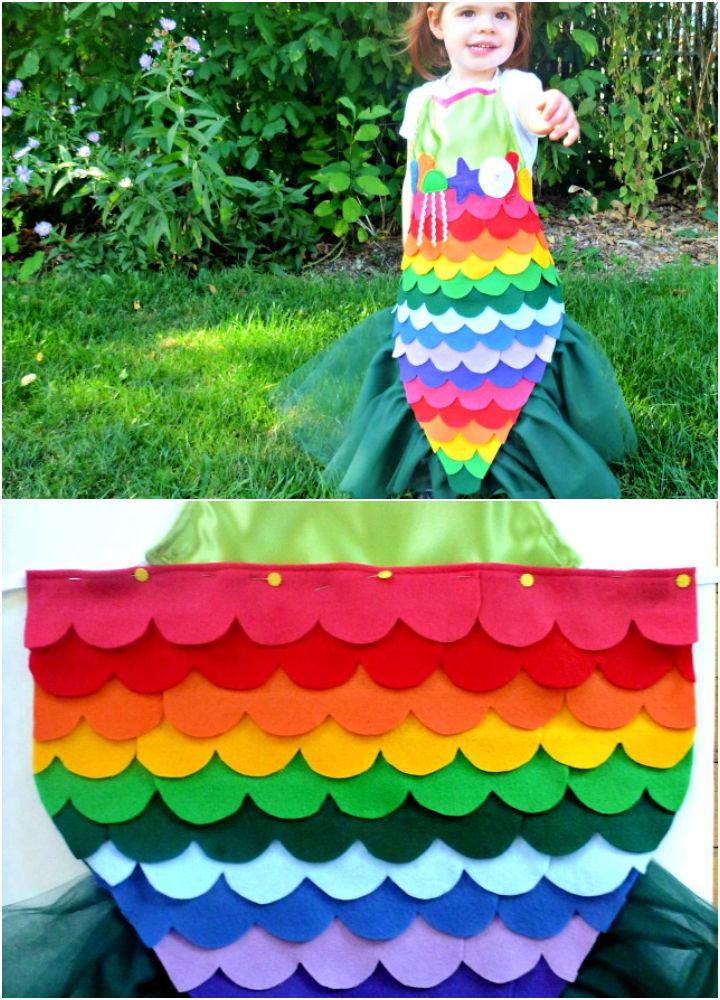 What do little girls love the most? Mermaids of course! Give them a chance to dress as one this year on Halloween. They will be super excited and you will love working on the process. Get a few supplies like a child's apron, light green satin, ribbon trim, matte tulle, dark green felt, craft felt, sewing machine, and a mermaid costume template. You can even hand stitch the tulle together and ruffle it to attach using hot glue. No sewing option is the easiest. rufflesandrain
30. Pottery Barn Strawberry Fairy Costume – DIY Toddler Halloween Costume Ideas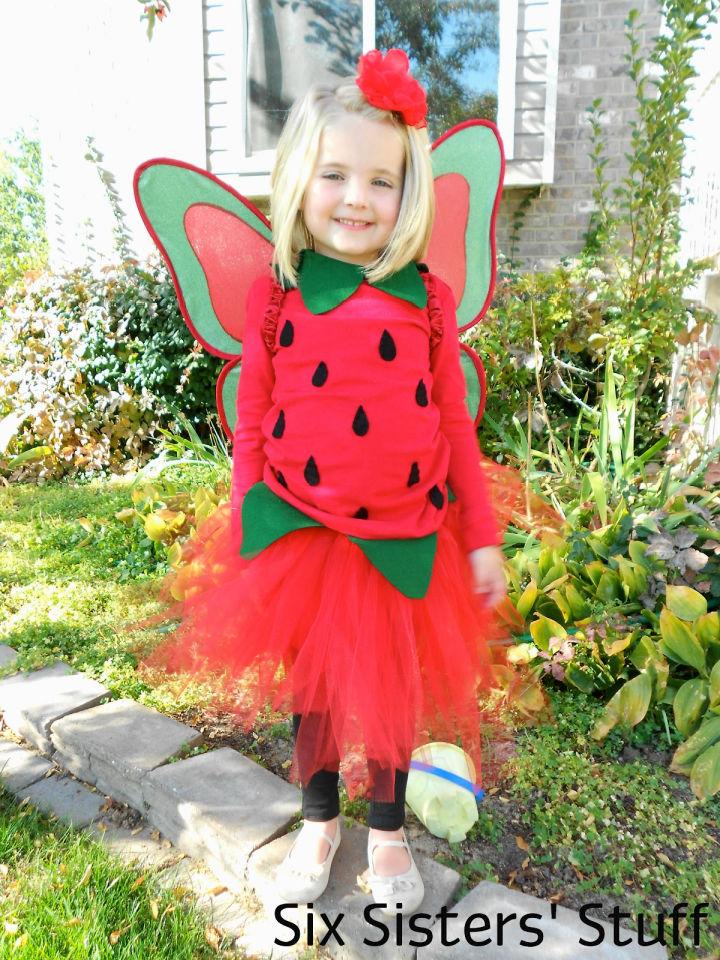 For just one holiday, kids get super excited about their costume as trick-or-treating is one tradition they love the most. Try not to exceed your budget by making smart choices of toddler Halloween costumes. Make a super cute pottery barn kids strawberry fairy Halloween costume that really doesn't require any special skills to create. Get supplies like a red long sleeve shirt, red tulle, elastic, black and green felt, scissors, skinny ribbon, needle and thread, glue gun, hair bow, and butterfly wings. sixsistersstuff
Related DIY Costume Ideas
1. Cowgirl Costume – Get creative with your Halloween costume this year and make your own cowgirl costume!
2. Poison Ivy Costume – Create a stunning, yet dangerous Poison Ivy costume with these easy DIY ideas.
3. Best Friend Halloween Costumes – Transform into your best friend with these clever DIY Halloween costumes.
4. Group Halloween Costumes – Gather your group and choose from these fun DIY group Halloween costumes.
5. Circus Costumes – Run away to the circus with these creative DIY circus costume ideas.
6. Costumes for Women – These DIY Halloween costumes for women are easy and fun to make!
7. Couple Halloween Costumes – Make your Halloween a couples' night with these cute DIY couple costumes.
8. Punny Costumes – Add some humor to your holiday with these pun Halloween costumes.
9. Teen Costumes – These creative DIY teen Halloween costumes are perfect for a fun night out!
10. Family Costumes – Get the whole family involved with these adorable DIY family Halloween costumes.
11. Alice in Wonderland Costume – Step into Wonderland with this easy DIY Alice in Wonderland costume.
12. Pirate Costume – Argh, matey! Check out these pirate costume ideas for your next Halloween party.
Conclusion: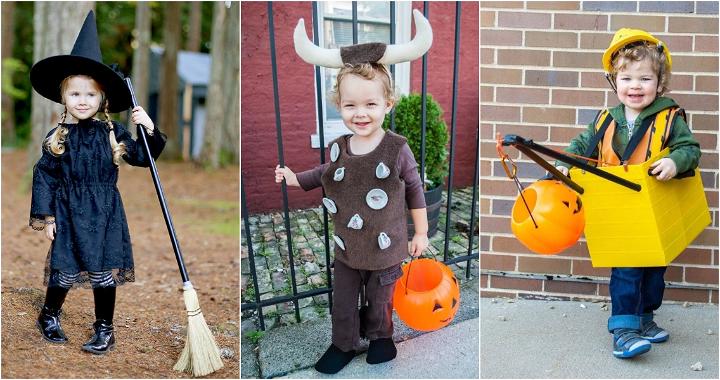 Some quirky DIY Halloween costume ideas are a great way to spend your holiday, which is the intention of these 40 easy DIY toddler Halloween costumes sharing ideas for dressing your toddler. You will have the best time working on these costumes as they will be great, so send some quality craft time.
Try ideas that will perk up your child's mood instantly, and you have the option to follow simple diy toddler Halloween costumes instructions for you to make them easily.
There are a bunch of different diy toddler Halloween costumes to try, and you would see that coming up with a unique Halloween costume wasn't such a tedious job after all. So stop mulling over what you want your child to wear and try these diy toddler Halloween costumes now!