Learn how to draw a shark with these 25 easy shark drawing ideas with step by step simple sketch outline, printables and coloring pages. Sharks are a pretty fascinating creation of nature as they are highly adored by grownups as well as kids. Any sea world lover would definitely gasp at the accurate depiction of Sharks, which are pretty majestic creatures of the wide-open seas. They may seem scary or frightening but we can assure you they are mesmerizing creatures to look at.
The art and the accuracy involved in these depictions may seem highly complicated and the work of a professional but we are here to make your life easier like we always do. Giving toddlers the chance to paint their creativity on paper and gain knowledge on the creatures of the sea and how they exist in the ecosystem.
In this article, we have mentioned the 25 best shark drawings ideas for you to make. Take from cartoony, hammerhead sharks, cute shark drawings, 9 steps shark drawing, whale shark drawing, thresher shark drawing, or some realistic artistry to impress your inner Picasso. We have designs for all age groups.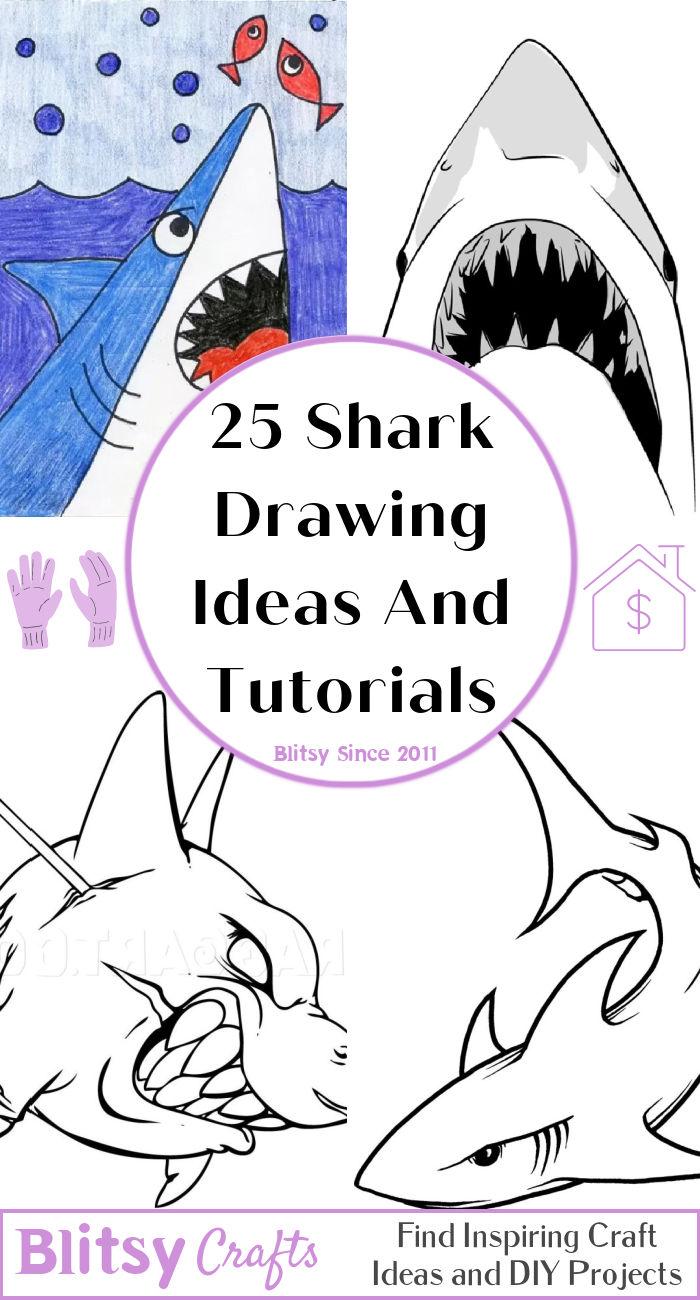 These different drawing ideas to draw sharks in simple ways are a great method to reduce their screen time and encourage them to engage in something they will definitely love. Get your inner hydrophilic geared up because these blank canvases await the brush of your inner Picasso. So, without any further ado, let' start looking at the drawing ideas given below to choose and make your favorite ones!
1. Draw a Hammerhead Shark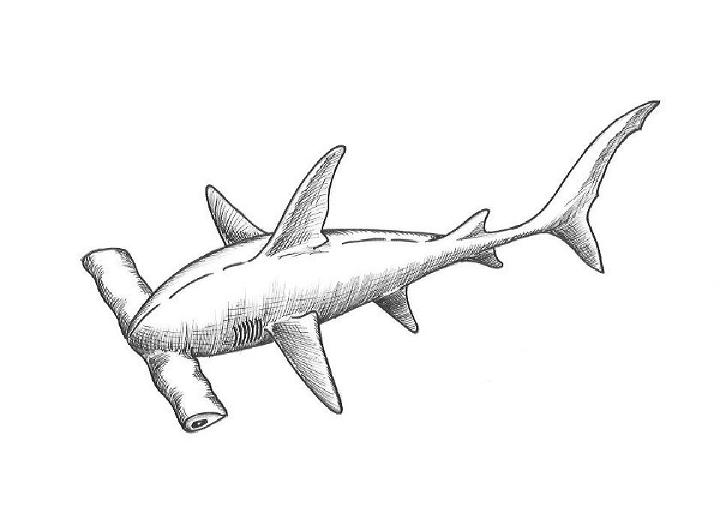 Drawing a hammerhead shark may seem like a difficult task but you will be able to perfect this. Hammerhead sharks are one of nature's magnificent existence and drawing them isn't something casual but we made it easier for you in a few simple steps in this plan. Combine a few shapes step by step and you have yourself a perfect Hammerhead shark. thedrawingjourney
2. How to Draw a Shark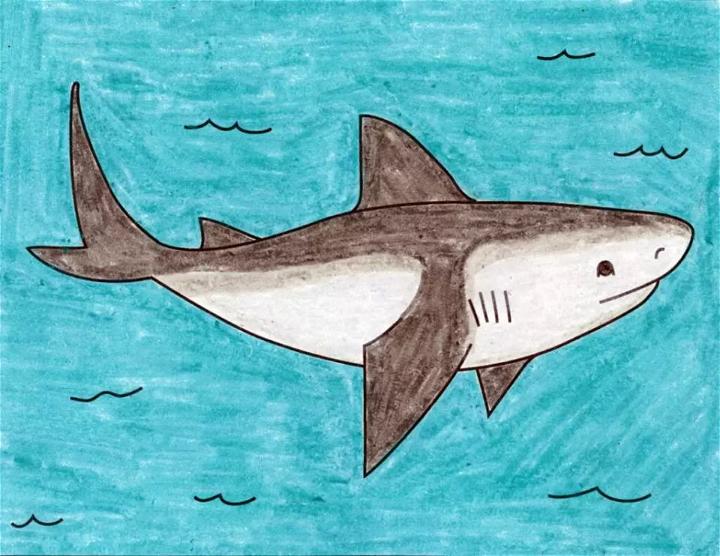 Sometimes some basic designs may seem difficult to depict like a simple shark. You know what they say whenever something is shredded into steps it may seem easier, well so is this one. These small steps will enable you to draw a piece that will pretty much surprise you. artprojectsforkids
3. Draw a Great White Shark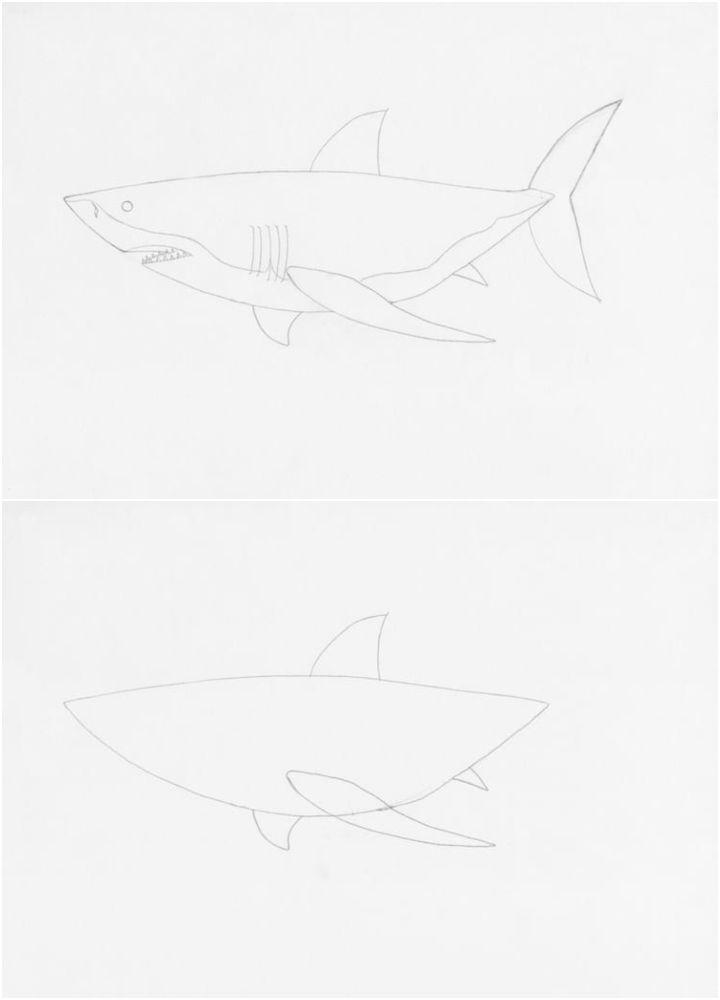 Another type of majestic animal is the great white shark. These majestic creatures on the verge of their existence are sure a sight to be captured and just saved. What better way than a handmade depiction you can be proud of. so gather all your supplies and start! mymodernmet
4. How to Draw Jaws Shark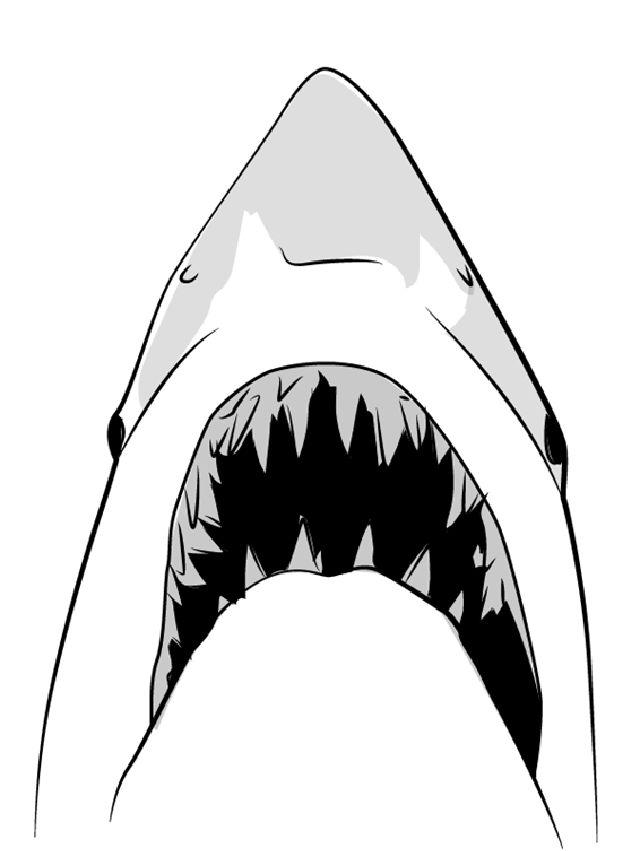 Jaw sharks are something you may have seen portrayed as highly dangerous predators of the sea, well they might be it but along with that, they are also creatures of a beguiling presence. Being able to draw these might be a great experience in a few steps along with it comes the in-depth knowledge of sharks. drawingtutorials101
5. DIY Shark Drawing in 9 Easy Steps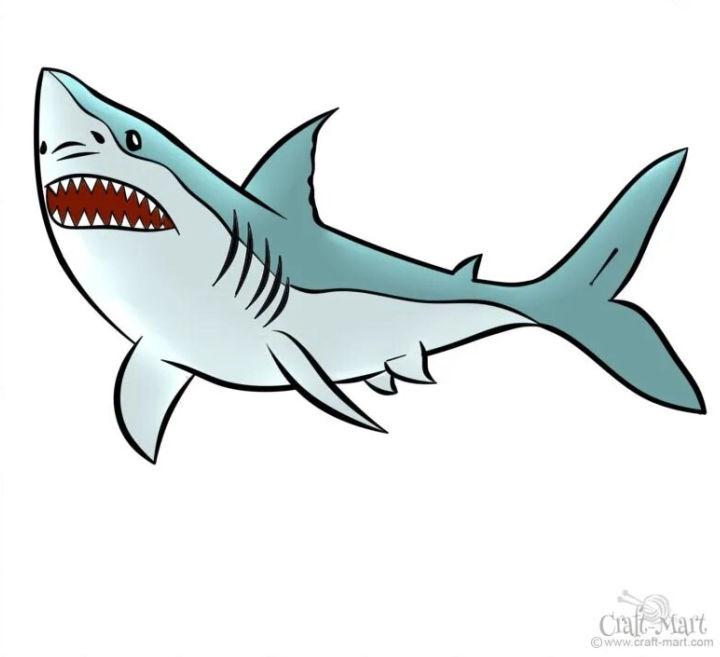 If you're looking to level up your artist skills, we guess this plan is definitely for you. A pro-level tutorial to draw a shark in 9 easy steps. Just start off with the base and smooth sailing onwards. craft mart
6. Cartoon Shark Drawing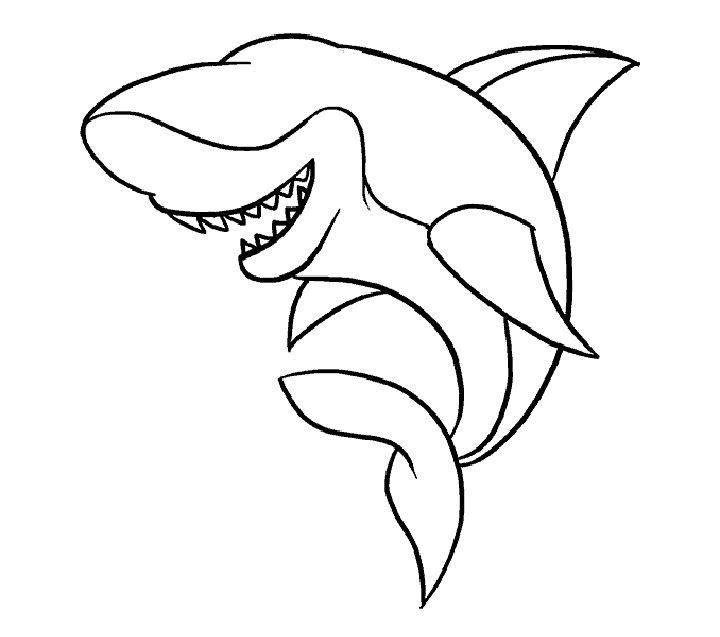 Who is the wisest or sometimes evil of fish in an animated sea movie? A talking shark wins this podium by a great length. If you are something like us knowing how to scribble a cartoony shark would be such a deal-breaker, not to stress we got you covered here too. Few simple steps and you can master your shark doodles. easydrawingguides
7. Draw a Shark in 6 Steps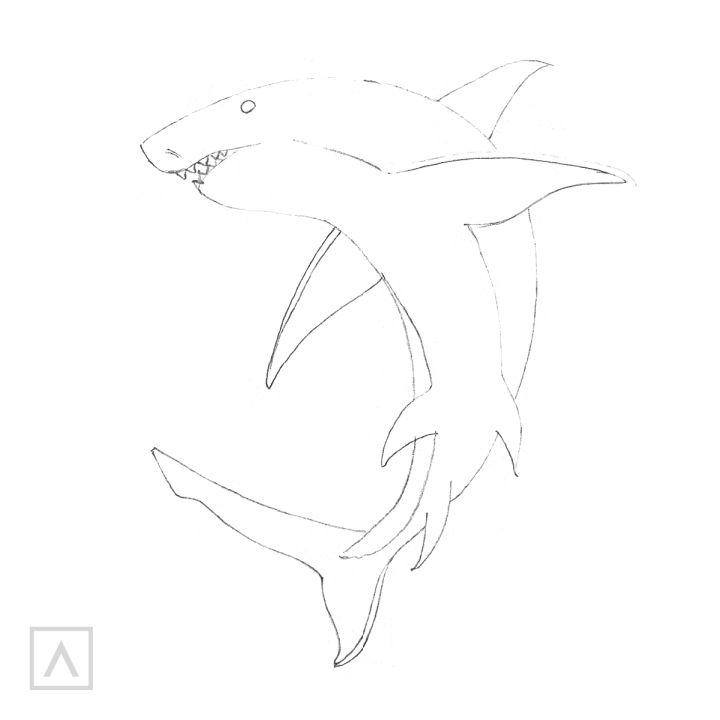 Some of us may believe in perfection when drawing still life which sometimes can be pretty impressive when done right with the right blend of colors just swirled through. This one is an impressive one using shading, deserves a go through your canvas at least once so let's try it out. arteza
8. Shark Drawing Step by Step Guide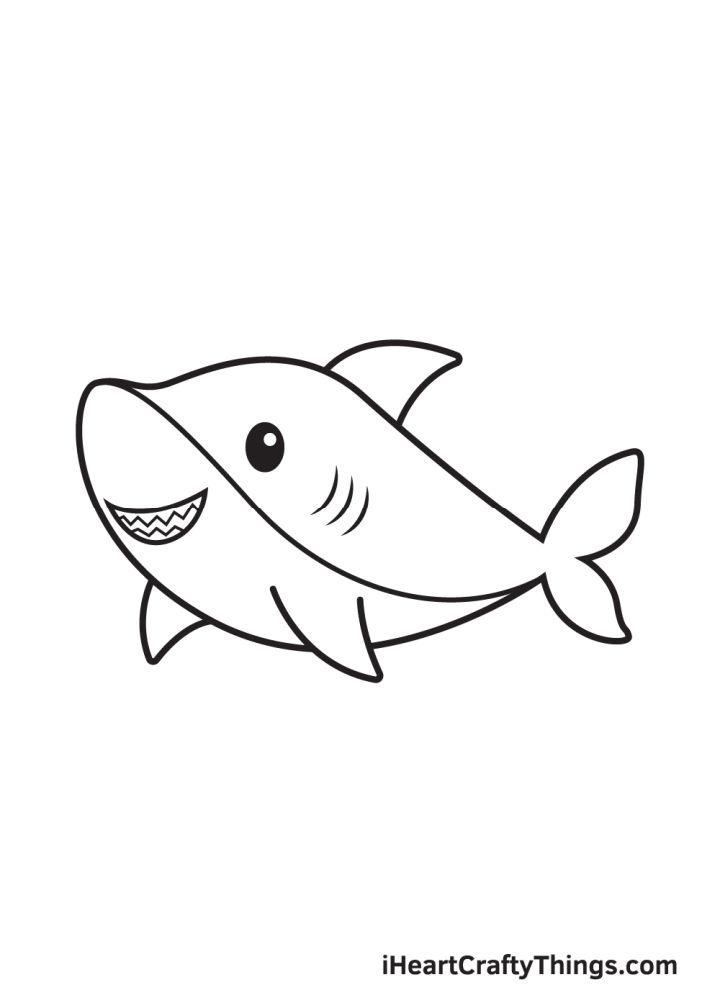 Another 9 steps here are given for a simple tutorial on how to draw the fascinating creature of the sea. This one is a much more basic one for beginners, properly detailed so you don't miss a step and get the best shark drawing you intend to have. iheartcraftythings
9. Easy Shark Drawing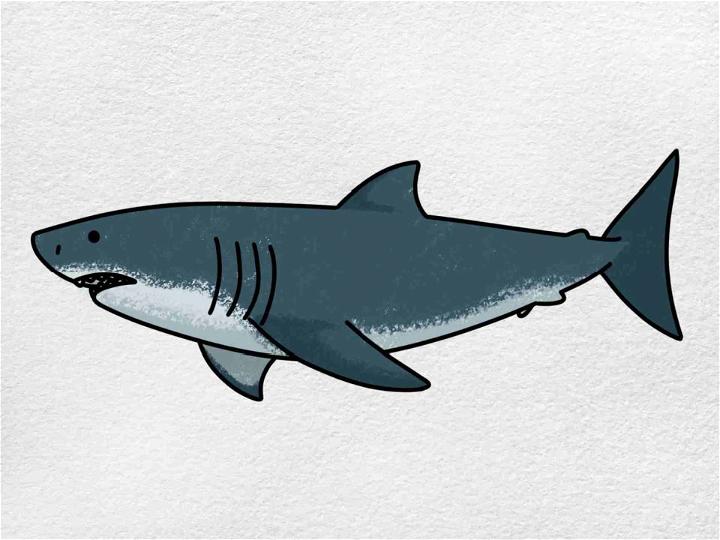 Drawing pencils are not everyone's friend some of us may enjoy ourselves more on the creative side with crayons and markers. If you're exactly this, quick get your crayons because this one is just for you. 9 easy steps give you a fascinating shark portrait. helloartsy
10. Cute DIY Shark Drawing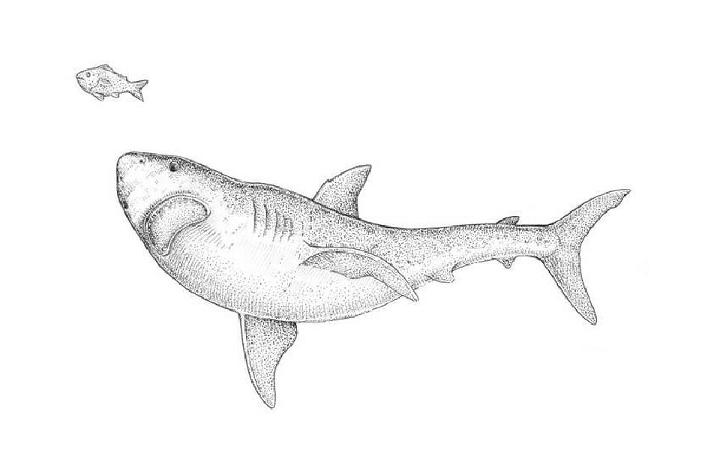 This tutorial is a pencil sketch, highly detailed while it reflects the fear of sharks which is also referred to as selachophobia. The end results for this one did get all of us pretty impressed, as well as how easy it was to make after following the descriptive steps. Wipe the dust off your stationery pouches and have a go at this one. design tutsplus
11. Draw a Shark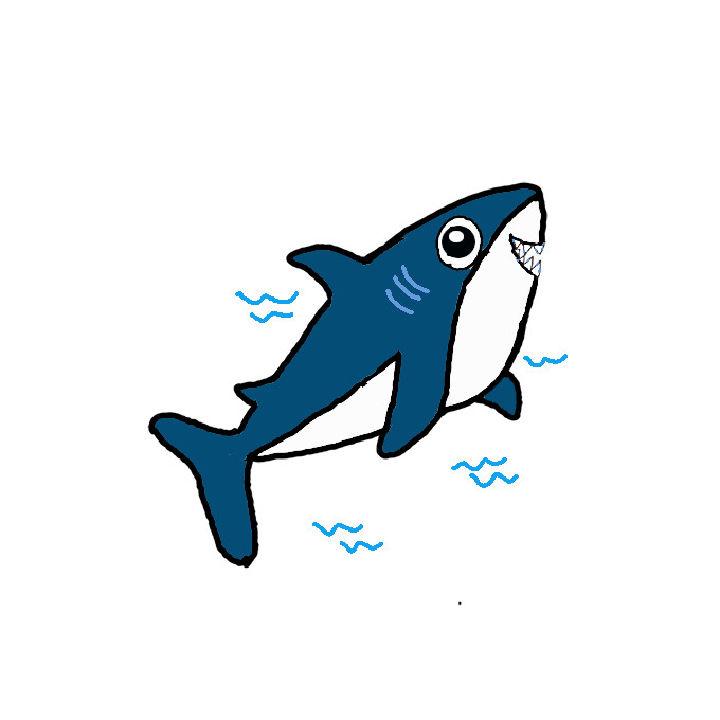 Who doesn't want to draw a shark that looks cute all while showing its razor-sharp teeth which have been labeled as the dangerous and evil of all creations? These are for all of you looking to paint your child's nursery or even a Tuesday night sketch for your next art class. Grab your color pencils and have a go at this step by step tutorial. drawinghowtos
12. Draw a Giant Size Shark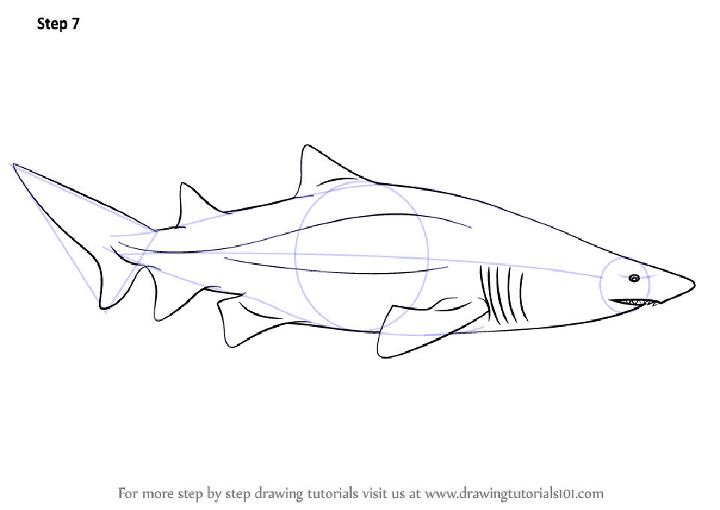 If you are trying to enlarge a life still on paper, accuracy may be a factor that gets in the way but not with this one. This tutorial uses symmetrical shapes to accurately depict a shark on paper is it your sketchbook or a large poster design. The accuracy in this one won't be a problem. drawingtutorials101
13. Shark Drawing Step by Step Instructions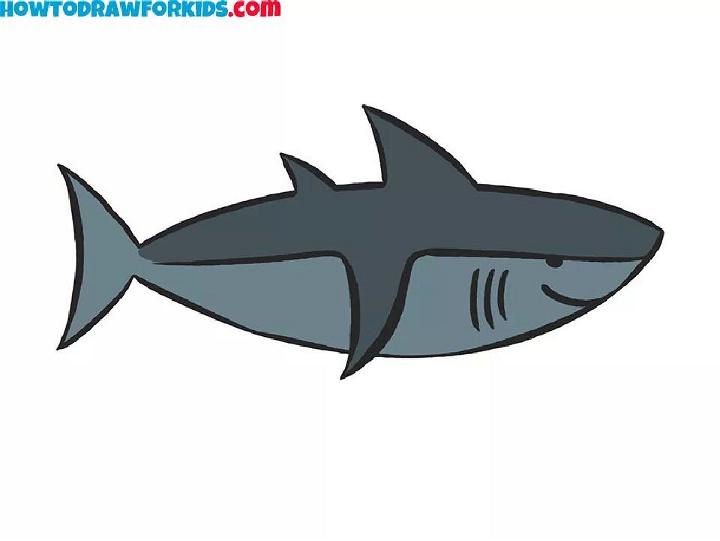 A simpler tutorial of a shark that can be easier to draw for children. This could provide an opportunity for the young minds to learn about sea creatures all while sketching this majestic creature of the sea. So, let's gather all the necessary supplies and lets start! howtodrawforkids
14. How to Draw a Hammerhead Shark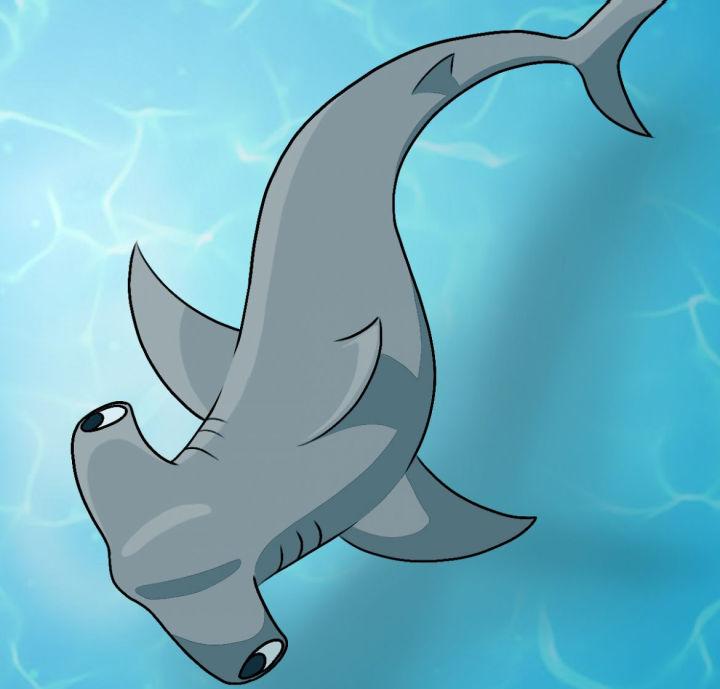 A hammerhead shark is one of the most exquisite of all sharks roaming around in the deep blue oceans. The distinct structure of its head makes it stand out in both the world of its own and its admirers. It is such that this distinction makes people want to sketch it with their own taste. So here's a step-by-step tutorial for all of you looking to have a go. drawcentral
15. DIY Shark Drawing with Tableware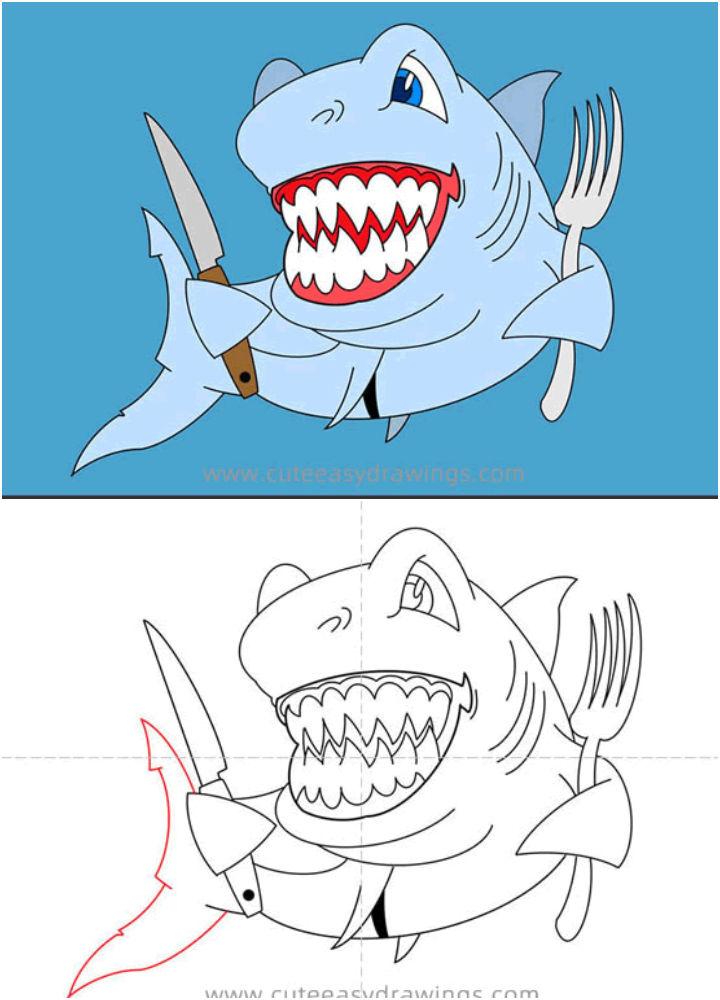 This is a special one! A shark but not just a shark, rather an animated shark that looks ready for a meal that he's going to enjoy. It looks like something that you may regularly see while flipping the pages of a comic book. This would require you to put a little time in but the difficulty bar falls low with the detailed step-by-step tutorials. cuteeasydrawings
16. Surprise Big Mouth Shark Printable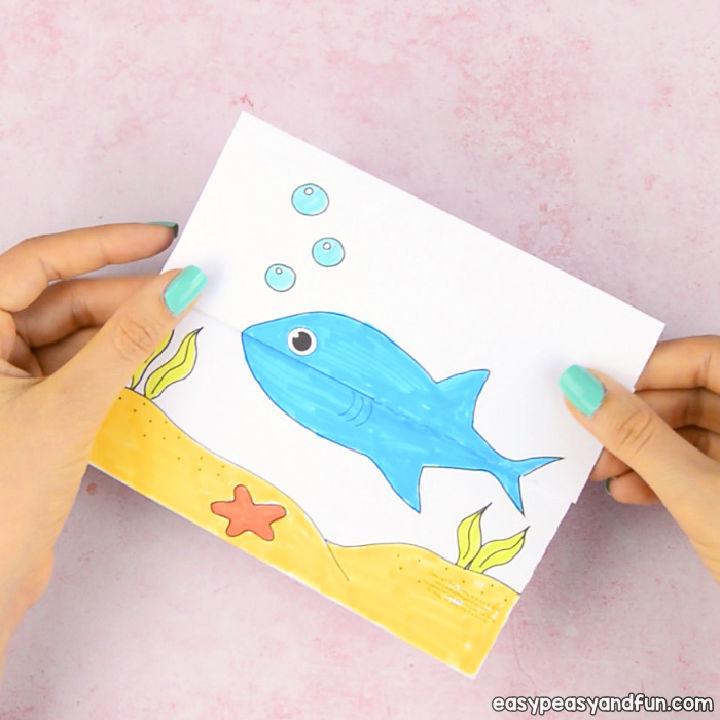 If you're looking for a fun craft to work on with the kids then this is the right place for you! Make this easy yet, fun surprise paper toy with the help of our big-mouth shark printable. Have tons of fun while playing around with your little ones and enjoy sharking. Also, this simple tutorial is open to kids of all ages to try out! Moreover, it's a great activity to do while teaching them about the ocean. easypeasyandfun
17. Whale Shark Drawing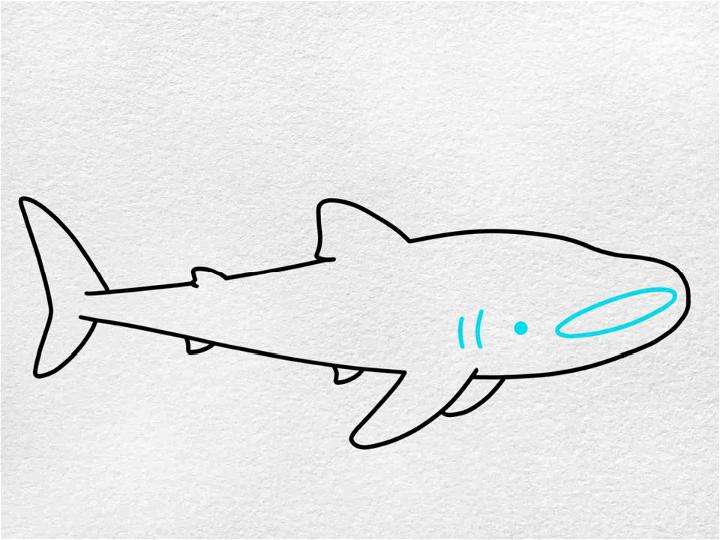 We've got the best idea for you which will suffice for a super fun craft! Learn this whale shark drawing and have a blast art time with your kids. Also, it only involves 6 easy-to-follow steps! Let them practice until they come up with their best shark creatures. The materials required for this activity include a pencil, drawing paper, black marker, colored pencils, and a whale shark printable. helloartsy
18. How to Draw Shark Line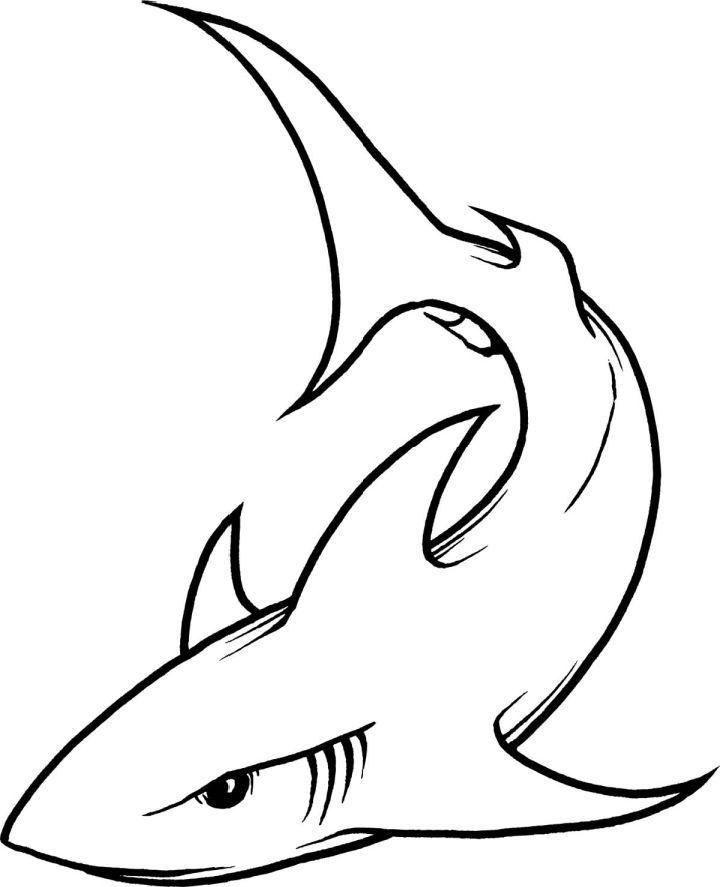 Looking for new ideas to indulge your little ones in crafts? We've got a good one for you! Teach them how to draw a shark line drawing with ease. Our collection of 39 free clip-arts choose your best liked and give your creature all you have. Also, it's a great activity to improve your children's fine motor skills and boost their creativity! So, download and print these out right away and start now! clipartbest
19. How to Draw a Tattoo Shark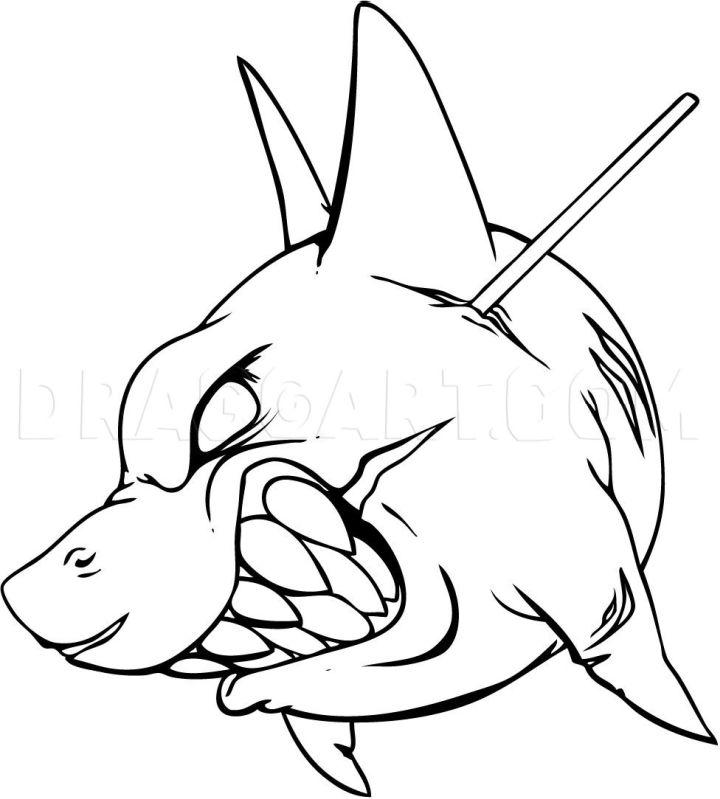 Shark is such a supreme species of fish, don't you agree? It is worthy to be the center of attention as the leader of the ocean. If you love sharks, then learn how to draw a shark tattoo with us! Simply by following this easy guide including 8 steps. Lastly, finish up by adding in your favorite shades of blue and rock on! dragoart
20. DIY Thresher Shark Drawing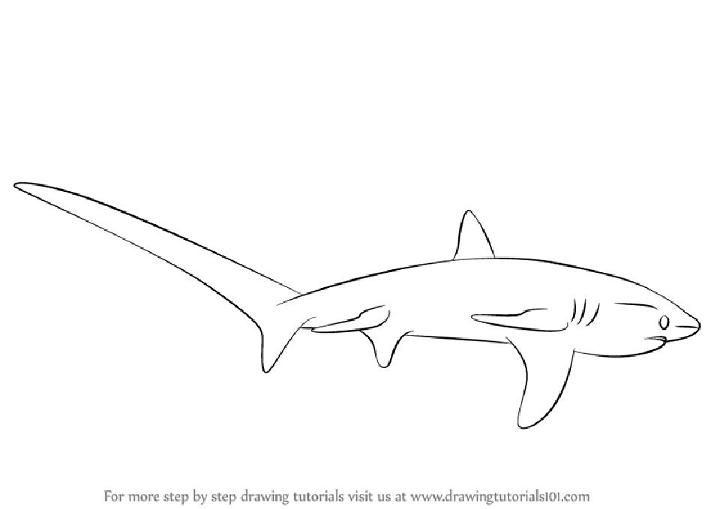 Sharks have always been fascinating, right? So, we bring you a super fun tutorial to try out this weekend! Make this DIY Thresher shark drawing by following our easy guide. All you need to do is follow along with the steps and you'll be done in no time. Also, it's a super productive activity to work on with your kids. Bring out your essentials and start drawing right away! drawingtutorials
21. Draw a Cartoon Shark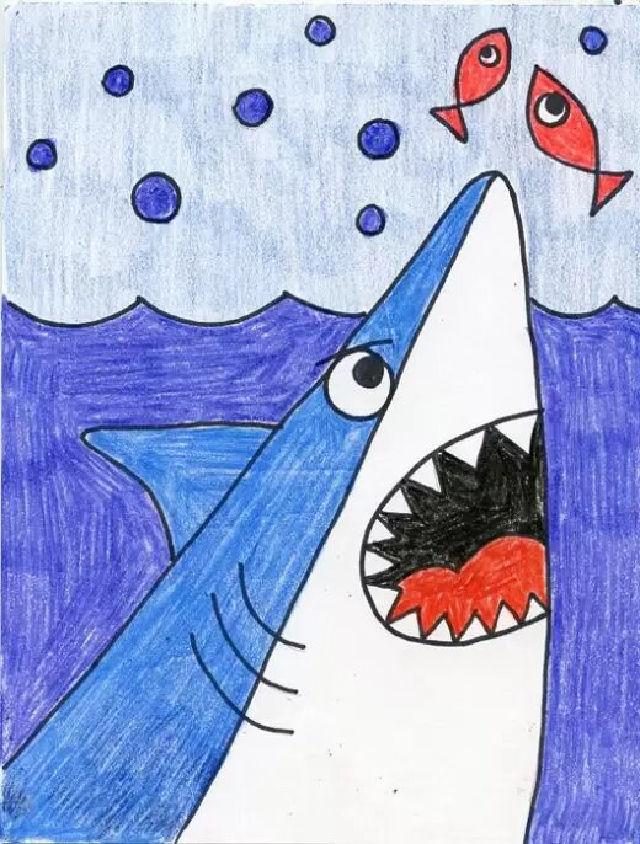 Do you also have 'baby shark doo-doo-doo doo-doo' fans at home? Then this is exactly where you need to be! Make them learn how to draw a cartoon shark and cater to their obsession with our simple tutorial. Also, it's a great way to spend a productive time polishing fine motor skills! A cartoon shark template, a black marker, drawing paper, and pencil crayons are the required materials. artprojectsforkids
22. Bull Shark Drawing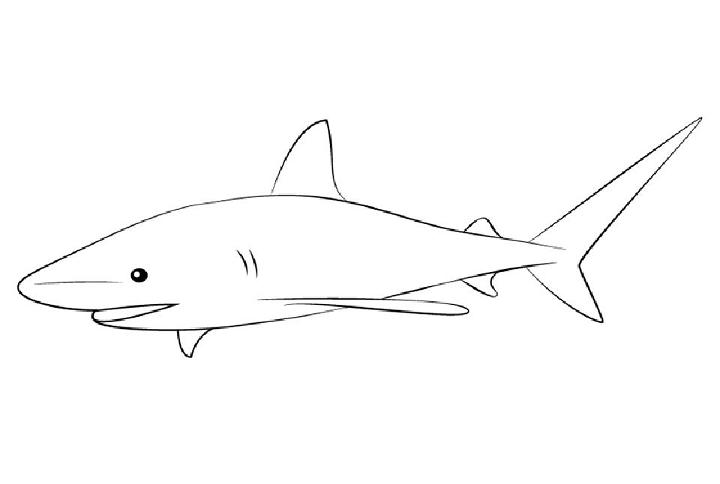 Want a fun idea to work on this shark week? Worry not, we've got your back! Learn how to draw a bull shark drawing with ultimate ease and in no time. Also, bull shark, also known as Zambezi shark is not only easy but also quick to work on. All you have to do is follow the detailed instructions step-by-step to master this drawing like a pro. Finish off with coloring in the shark and flaunt your masterpiece! drawingtutorials101
23. Draw a Megalodon Shark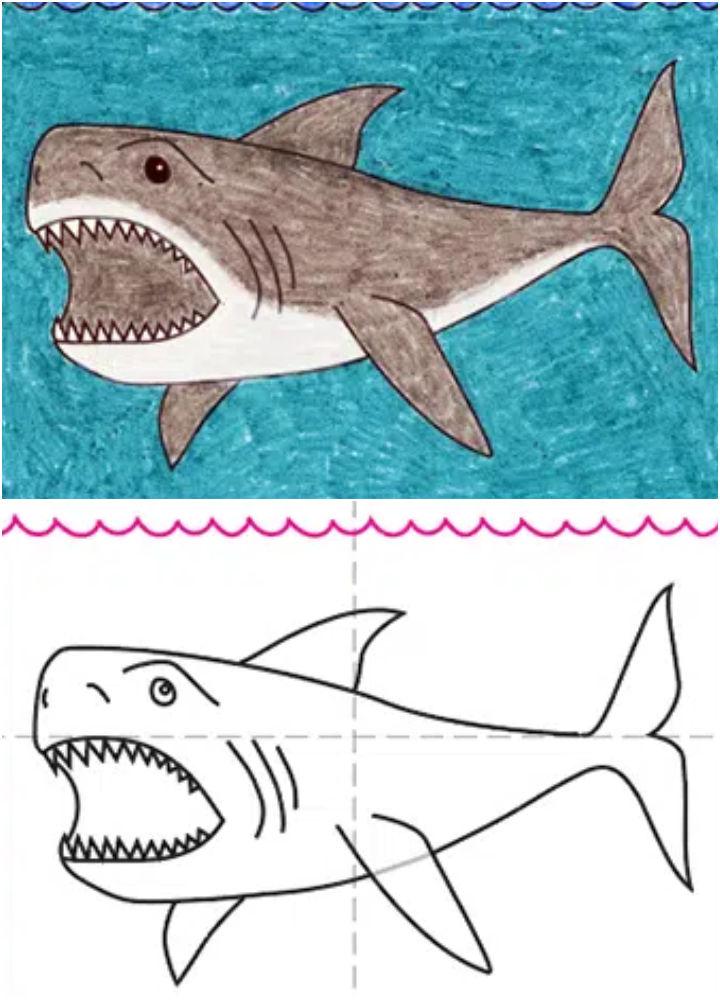 Teaching your kids about sharks? Well, check this out and make their learning even more fun! Let them draw a Megalodon shark – the largest fish that has ever lived. With our simple tutorial, it's just as easy and quick. Also, work on this magnificent activity to ignite your kid's interest further. A pencil, eraser, marker, and Crayola crayons to frill in colors are all the materials that you will need. artprojectsforkids
24. Real Shark Drawing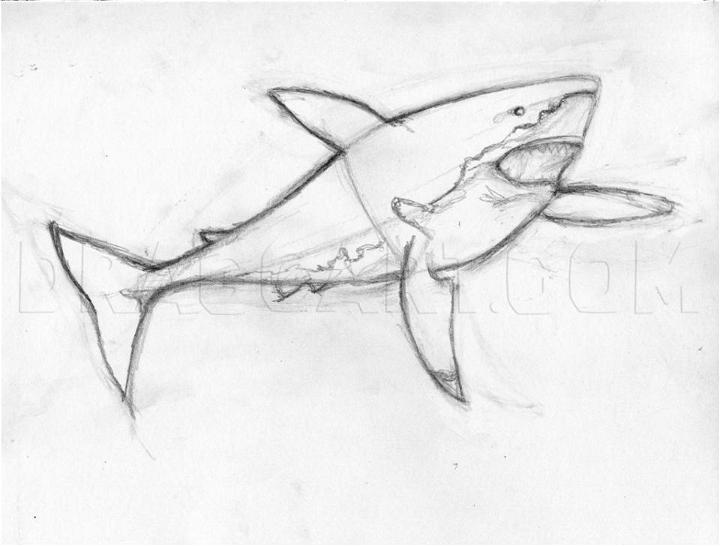 Do sharks also interest you? If yes, then this is the perfect place to be right now! Try out this crazily real shark drawing and pat yourself on the back. Starting from sketching the structure to diving into the depths of shading and contrast this tutorial provides it all. Also, it has a quick anatomy chart as well to give you some extra biology insight. So, start now and draw your shark for real this time! dragoart
25. DIY Shark Drawing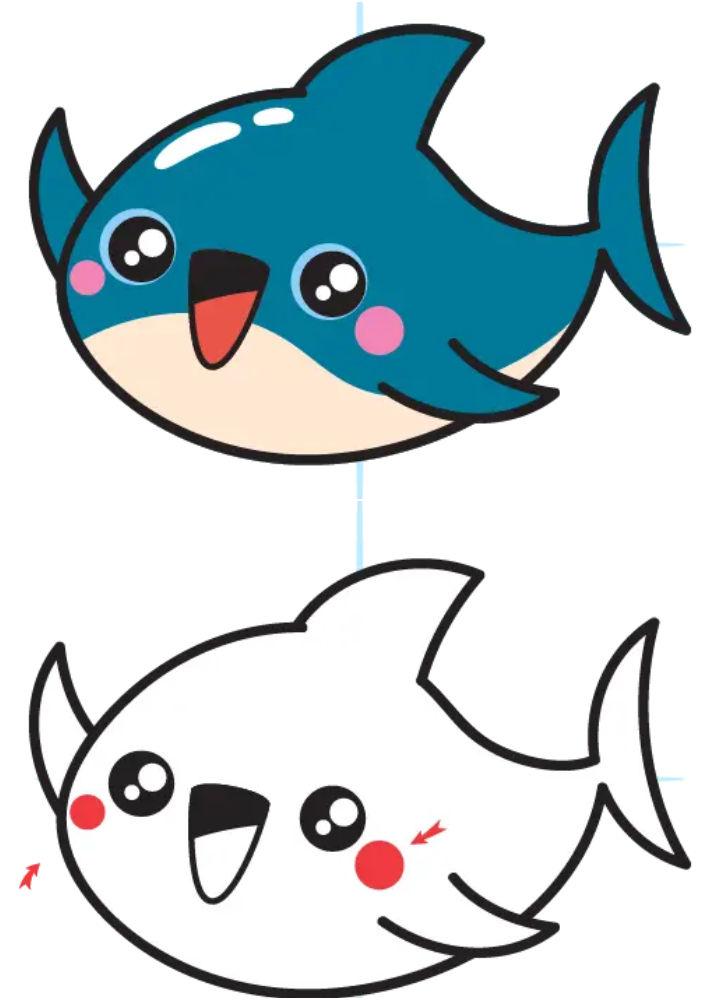 Searching for a quick cute project to work on? Well, check out this adorable DIY shark drawing! This plan is not only for kids but also beginners and for anyone who has a love for sharks. Also, the Kawaii art style makes it extra cute to finish and drool over! All you need to do is follow the easy steps to achieve the best results. A paper, pencil, marker, sharpie, pen, and colored pencils are the required materials. mofukawa
Related Easy Drawing Ideas:
Get creative with drawing! Step-by-step tutorials and instructions to help you draw amazing works of art. Unlock your hidden artist with these easy drawing ideas.
Conclusion: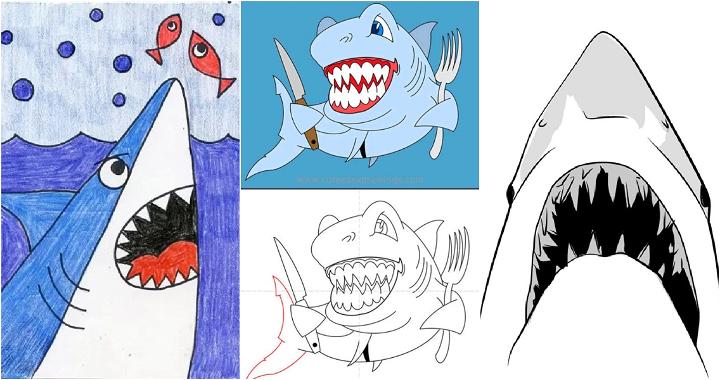 That's all for the shark drawing ideas folks! Hope you loved each plan as much as we do. These gigantic creatures have been around for over a million years now and along with being scary, they're adorable if viewed from afar. Don't you agree? So, select your favorite shark drawing idea and give it your best try ever. Also, drawing is such a therapeutic and mind-relaxing activity not only for kids but for people of all ages. With our wholesome shark drawing ideas dive into the world of creativity and exhibit your imagination in the best way possible. Moreover, it's an amusing yet efficient craft to work on with your family and friends to spend a lovely time together. Along with being super convenient, it is also cost-effective as it involves minimal art supplies. So, what are you guys still waiting for? Get your hands on the aforementioned supplies and start your journey into the ocean already!