Crochet birds are an enchanting way to bring a touch of nature into your home or create delightful handmade gifts. With our 25 free crochet bird patterns collection, you can find an amigurumi bird pattern suitable for all skill levels. Each crochet bird pattern features detailed step-by-step instructions, making it easy for beginners and talented crocheters to create an array of beautiful crochet birds.
These free crochet bird patterns encompass various avian species, from realistic crochet birds to whimsical amigurumi bird designs to cute little birds. The crochet bird patterns include a comprehensive guide, a detailed PDF tutorial, and instructional videos to ensure a seamless crafting experience. As you progress through the crochet bird pattern, you'll enhance your crochet skills and create a charming bird figurine or accessory to be proud of.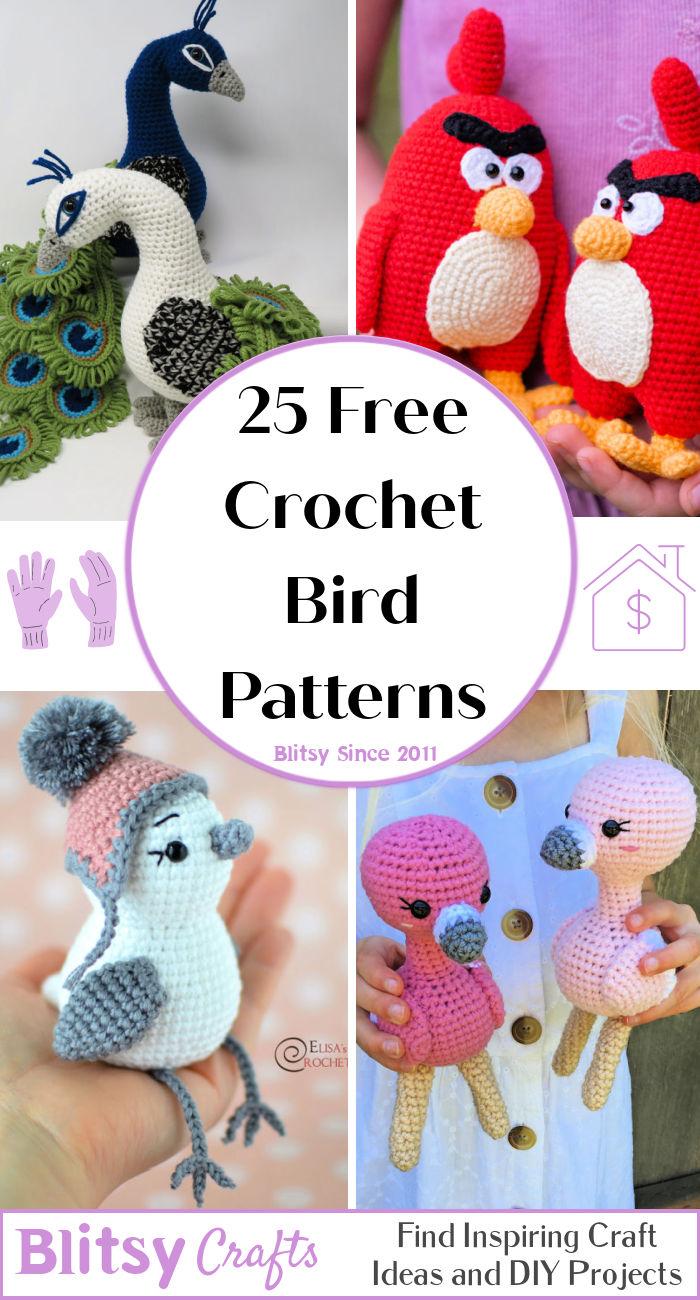 Whether you're interested in crocheting a lifelike bird or a cute amigurumi bird, this curated collection of free crochet bird patterns offers something for everyone. With numerous bird species and styles, you can unleash your creativity and crochet a vibrant flock of feathered friends. Gather your crochet hook, yarn, and select your favorite free crochet bird pattern to embark on your avian-inspired crafting journey today!
Uses, Purpose, and Benefits of Crochet Birds
Home decoration: Enhance your interior decor with crochet birds such as the Mini Flamingo or Regal the Peacock.
Gifts: Handmade crochet birds like the European Robin Amigurumi or Snowbird make thoughtful, personalized presents.
Children's toys: Create safe, soft toys like the Penguin Bird Plush or Parrot Amigurumi for kids to play with.
Stress relief: Engage in a relaxing hobby by crocheting birds like the Dove or Bluebird of Happiness Amigurumi.
Apparel embellishments: Add a touch of whimsy to clothing or accessories with bird appliques like the Flamingo or Angry Birds Hat Pattern.
Educational tools: Teach children about different bird species through fun crochet projects like the Bald Eagle or Northern Cardinal patterns.
Finger puppets: Encourage imaginative play with crochet bird finger puppets such as Two Little Dickie Birds.
Seasonal decorations: Celebrate special occasions with themed crochet birds like the Valentine's Day Owl in Love or Sweet Spring Birds.
Skill development: Improve your crochet skills by tackling complex patterns like Jember the Phoenix Bird or the Realistic Bald Eagle.
Fashion accessories: Incorporate bird-themed patterns like the Tweety Bird or Lovely Hummingbird into wearable items like scarves or bags.
1. Free Crochet Mini Flamingo Pattern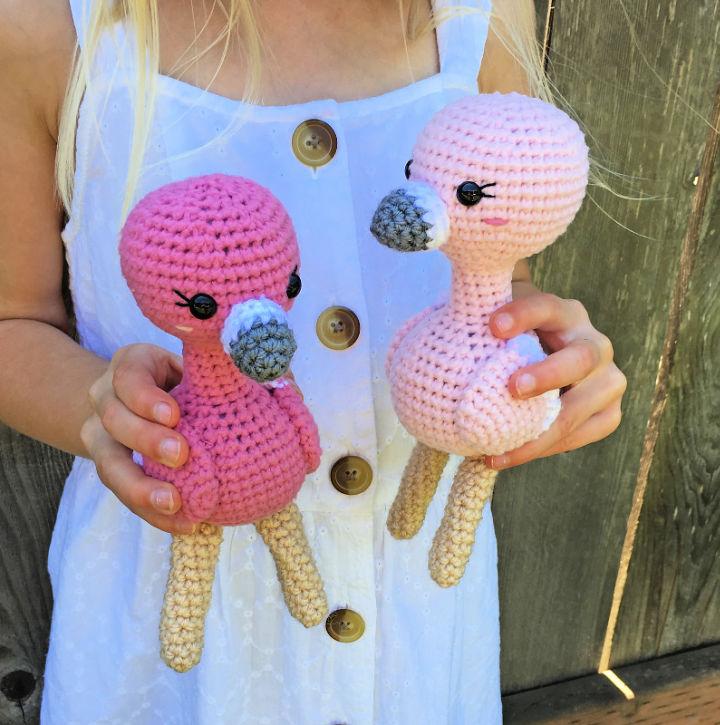 Searching for an effortless and costless miniature crochet bird amigurumi pattern? Your search is over! Here is crochet flamingo amigurumi pattern that requires a size 4 worsted weight yarn 3.5 mm crochet hook, 9mm safety eyes, and black crochet/embroidery thread for eyelashes and stuffing to complete. Notes: stuff as you go (firm but not stretched), and the body/head is made as one piece with tight stitches for a stable neck. Follow this step-by-step guide to create your very own mini flamingo amigurumi today! graceandyarn
2. Gorgeous Crochet Red Angry Birds Pattern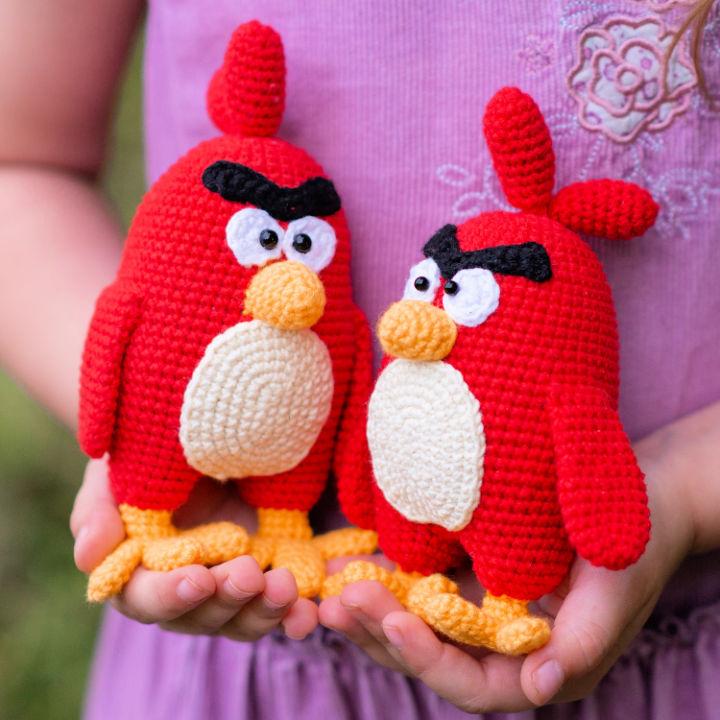 Bring fun and life to your home with this adorable red angry birds amigurumi! Handcrafted using gazzal baby cotton (acrylic blend), a high-quality yarn, it has an impressive 180 yards of yardage and can be super easy to crochet even for beginners. With a hook size of 2.0 mm, the sizes available are 12 cm or 4.7 inches in diameter – perfect for any room or as a gift! Let angry birds red bring joy into your life today! ravelry
3. Pretty Crochet European Robin Amigurumi Pattern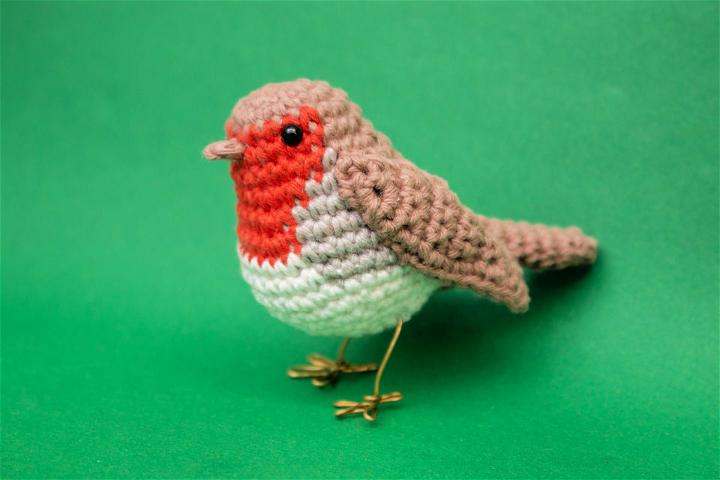 Create a european robin amigurumi with this free pattern! Perfect for intermediate to experienced crocheters, the design uses dk or light worsted weight cotton yarn in brown, red, grey and white/cream colors. You will also need a 2.5mm crochet hook, 4mm safety eyes or black embroidery floss/yarn, fiberfill and 1-2mm thick craft wire. With this easy step-by-step guide, you can create a unique bird softie that is sure to bring joy and delight to your home! Get creative and make your own european robin amigurumi today – it's easier than you think! stellasyarnuniverse
4. How to Crochet Dove – Free Pattern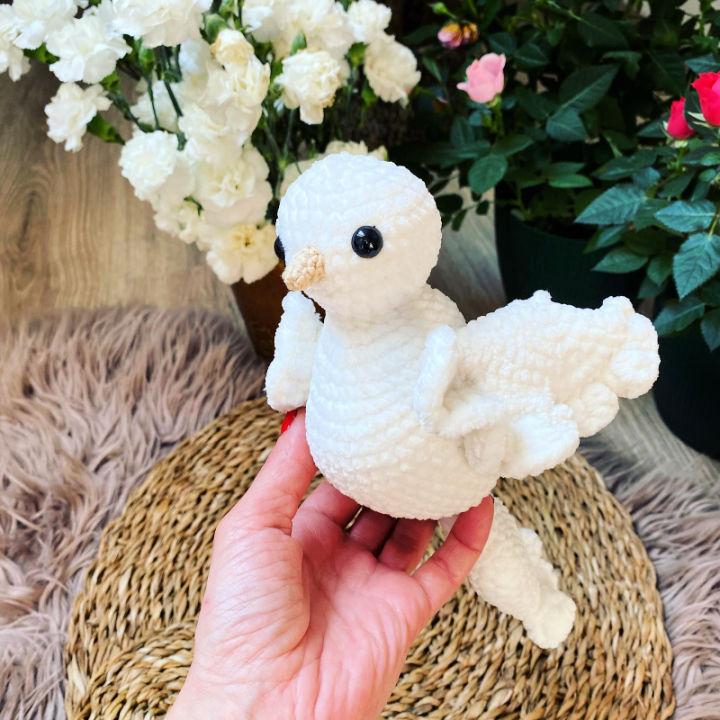 Dive into whimsy and delight with this dove crochet amigurumi pattern! This softie animal is perfect for adding character to any room. Crafted with himalaya dolphin baby yarn, you will love how the super bulky weight creates an incredibly huggable friend. Create something special that you can pass down through generations – your own piece of art from your hands! ravelry
5. Crochet Penguin Bird Plush Pattern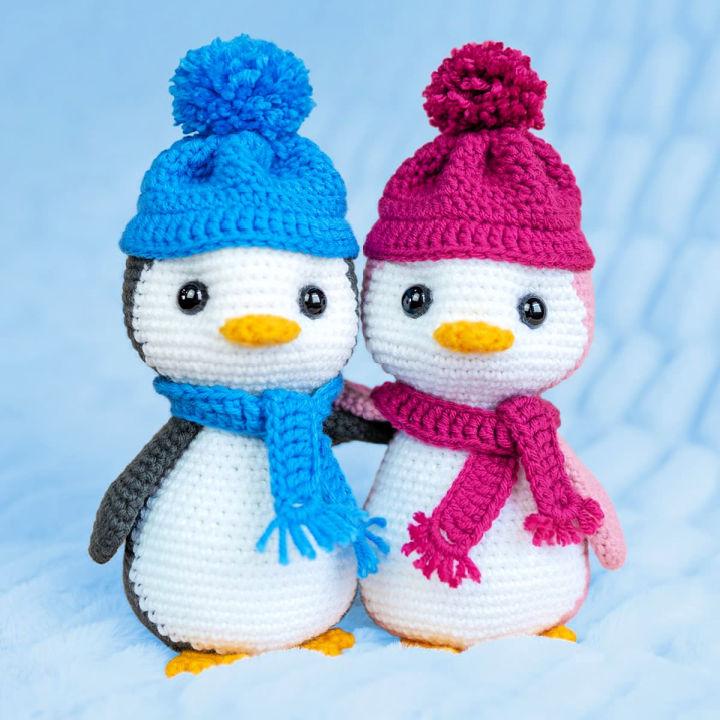 This free crochet pattern is perfect for any amigurumi enthusiast! Peter the penguin crochet amigurumi stands 14″ tall and requires an intermediate-advanced skill level. All you need are a 3.5mm (e) hook, 15mm safety eyes and other common supplies to make your cuddly penguin friend.
This pattern includes detailed instructions plus helpful tips that make crocheting this penguin super easy – even if you're a beginner! Get creative with colors or keep it classic in black & white – either way, this adorable plushie will surely bring joy to everyone lucky enough to have one. jesshuff
6. Cool Crochet Flamingo Bird Applique Pattern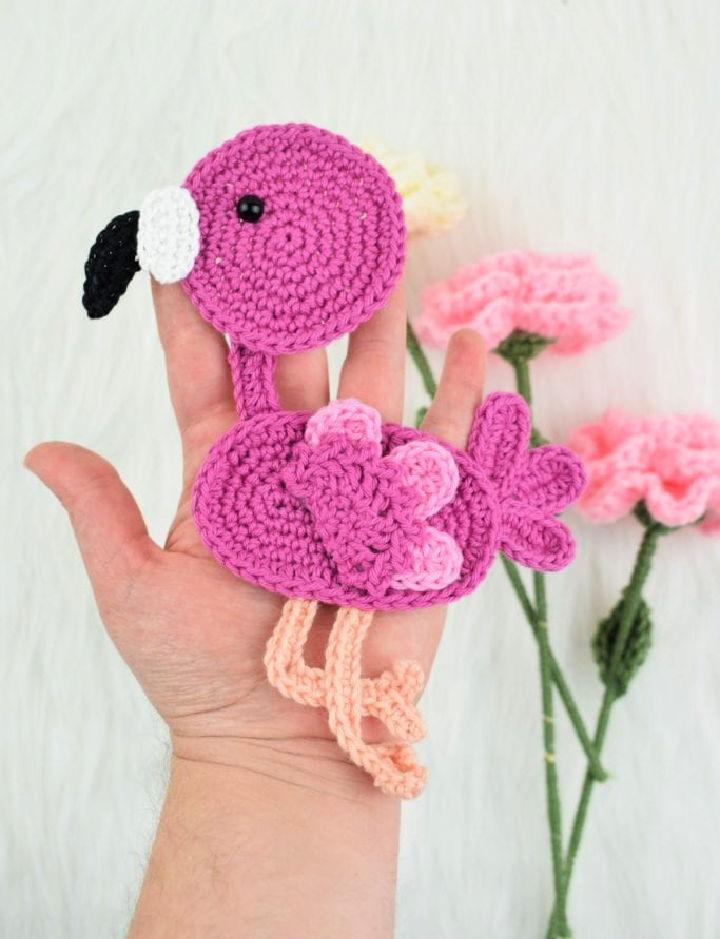 Brighten up your wardrobe and accessories with this cute crochet flamingo applique pattern! This free crochet pattern is easy to make with sport weight or dk weight yarn in fuchsia, light pink, beige and small amounts of white and black for the beak. You'll need a 3mm/us c or d crochet hook and a safety eye or mini black button.
With detailed instructions to complete this project, including special stitches like the mini picot stitch, its finished measurements will be 5 inches in width by 7 inches high when completed. Download now to get started on this fun flamingo applique pattern today! passionatecraft
7. Free Crochet Regal the Peacock Pattern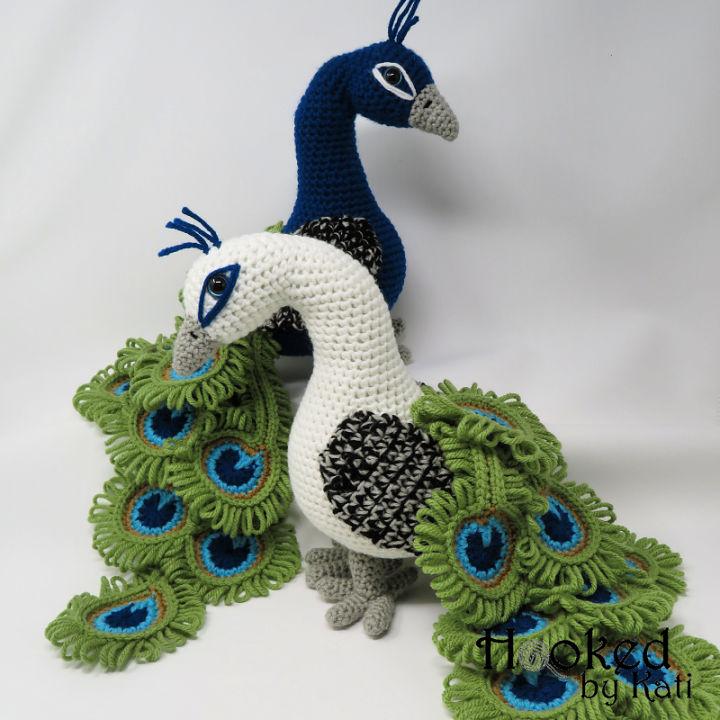 Make a unique bird-themed gift with one of our easy crochet bird patterns! Crochet an adorable and unique amigurumi with the regal the peacock amigurumi pattern! This free crochet pattern uses 100% acrylic worsted weight yarn, g (4.00 mm) and h (5.00 mm) hooks, two 15mm colored safety eyes, poly-fil stuffing, and two 6″ wooden dowels for legs (optional).
The finished product is 11″ tall x 18″ long from beak to tail – perfect as a decorative piece or cuddle buddy! With detailed instructions that make it easy to follow, you can make this beautiful peacock in no time! Get creative and craft your own one-of-a-kind stuffed animal with the free regal the peacock amigurumi pattern today! hookedbykati
8. Cute Crochet Snowbird Pattern

Make this cute snowbird crochet amigurumi pattern for the perfect christmas gift or to adorn your tree or fireplace mantel! With its light white, gray and pink colors, this snowbird stuffed toy is super fun and easy. All you need is a c2 – 2.75 mm hook, poly filling, two 6 mm black plastic safety eyes and classic cotton thread in black. The finished product will be h. 6.5″ x w. 3″ x l. 3.5″, making it the ideal size for a stocking stuffer or ornament! Even beginners can handle this crafty adventure – get started now! elisascrochet
9. Crochet Bluebird of Happiness Amigurumi Pattern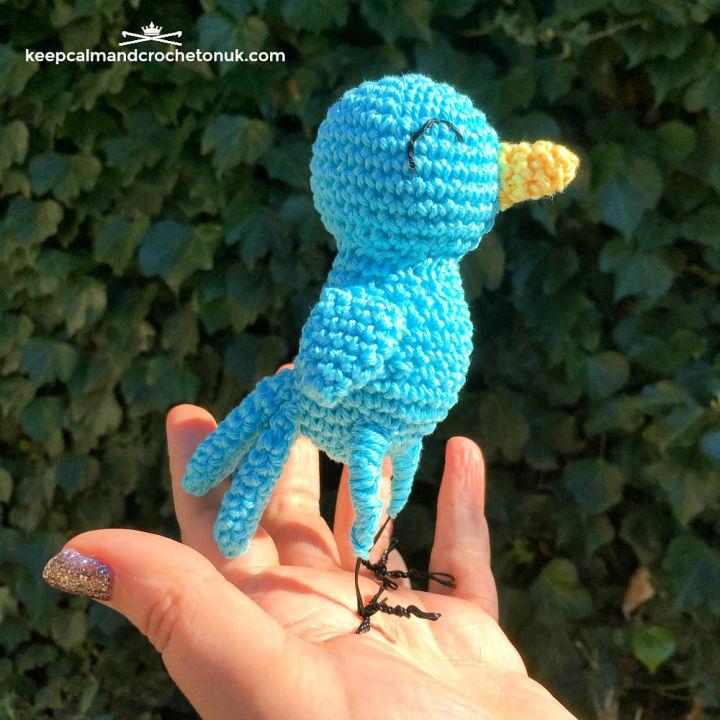 This pattern is perfect for the crochet enthusiast who wants to make their own bluebird of happiness amigurumi! You'll need 4ply/fingering yarn in cyan blue and lemon, a 2.5mm hook (us size c/2), polyester toy stuffing, florist or jewelry wire for feet, and black embroidery thread. When it's finished, your amigurumi will be 25cm (9.8 inches) from nose to tail—and all you have to do is follow this free crochet pattern! With just some basic supplies and a few hours, you can create an adorable little bird that will bring joy and happiness wherever it goes! keepcalmandcrochet
10. Free Crochet Sweet Spring Birds Pattern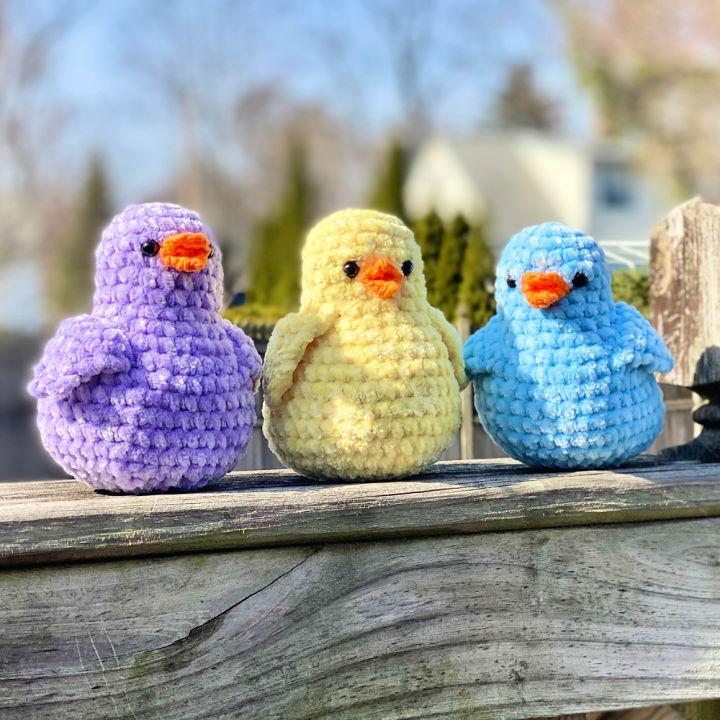 Discover creative crochet bird patterns to add a touch of personality to your projects. Welcome spring with these adorable, quick-to-make crochet sweet spring amigurumi birds! With chenille yarn, they are incredibly soft and perfect as a plush toy or decor. This easy crochet pattern is fun for both kids and adults to make – whip up a whole flock in just one weekend! Great for easter baskets, adding a touch of cuteness to any room, or choosing your colors to show off the year round season. Get crafting today & create these sweet little birds! craftykittycrochet
11. Crochet Two Little Dickie Birds Finger Puppet Pattern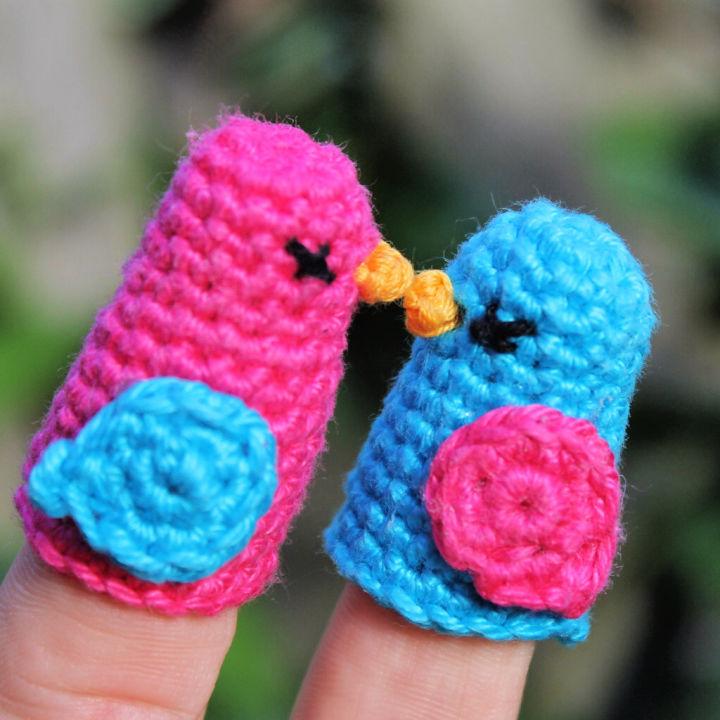 Welcome spring with these adorable, quick-to-make crochet sweet spring amigurumi birds! With chenille yarn, they are incredibly soft and perfect as a plush toy or decor. This easy crochet pattern is fun for kids and adults – whip up a whole flock in just one weekend! Great for easter baskets, adding a touch of cuteness to any room, or choosing your colors to show off the year-round season. Get crafting today & create these sweet little birds! missneriss
12. Best Realistic Bald Eagle Crochet Pattern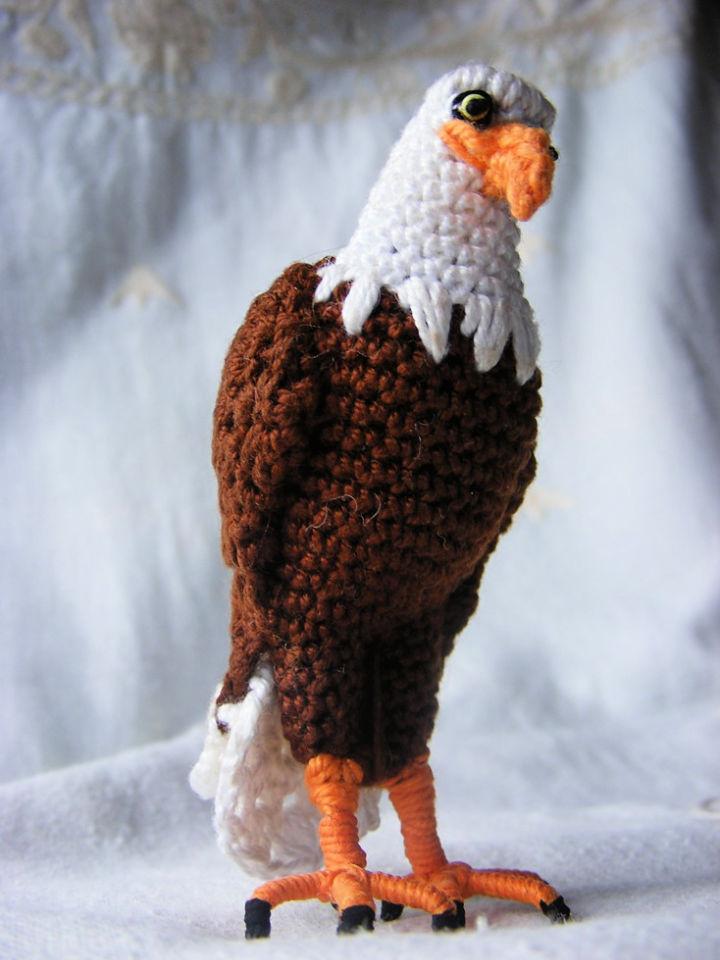 This crochet bird amigurumi pattern is perfect for creating a cute, soft adornment for any kid's nursery or as a special baby shower gift. This bald eagle design has detailed wings and beady eyes that will bring life to the room! The stuffed toy can also be a cuddle-me-up companion your child won't want to let go of. With easy-to-follow instructions and helpful pictures, you'll make this great crochet bald eagle amigurumi pattern in no time! Put together a unique addition for any home now with this crochet bird softie. ravelry
13. How Do You Crochet Rooste Amigurumi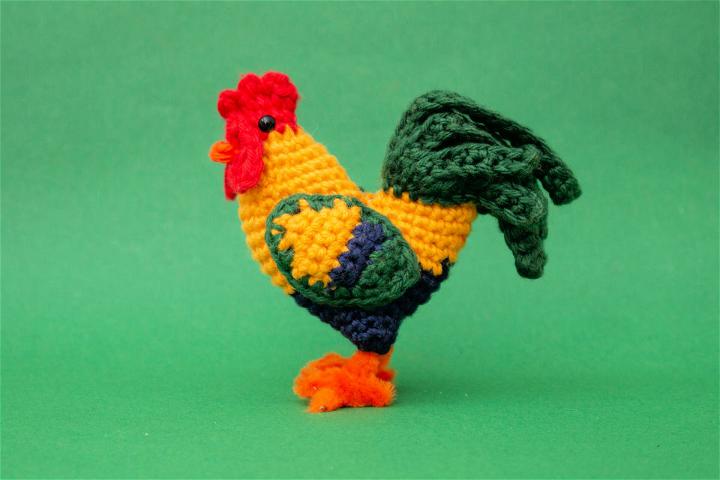 Create your little farm animal with this free crochet rooster amigurumi pattern. Perfect for beginners to start learning and improving their crochet skills, this easy-to-follow pattern comes with a video tutorial in case you need visual guidance! Using dk/light worsted weight cotton yarn and a 2.5mm/size b or c hook, the finished rooster will be about 3 inches tall – just the right size! Gather all the essential materials like safety eyes, fiberfill, and pipe cleaner (or craft wire) and remember the colors: green, blue, yellow, red and orange! Get crocheting today & add an adorable little animal to your home décor! stellasyarnuniverse
14. Crochet Fur Bird Amigurumi Pattern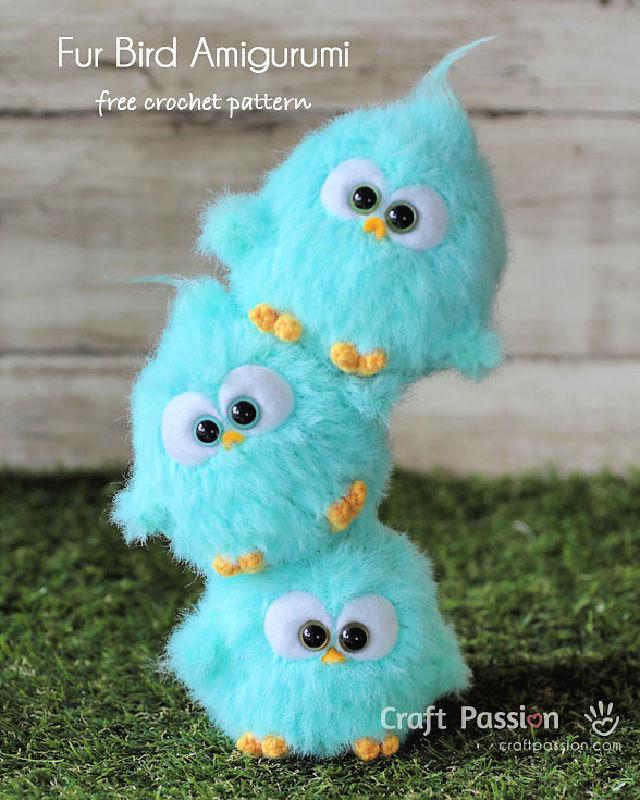 Make your adorable little friend with this free crochet fur bird pattern! Make it unique by using multiple colors of yarn and felt to create a colorful, expressive bird. You can also customize it however you like to make each one special. This simple pattern is perfect for anyone looking to get creative while learning the basics of crocheting. Create your very own flock of fur birds today and add a touch of charm to any room in your home. craftpassion
15. Crochet Parrot Amigurumi – Free PDF Pattern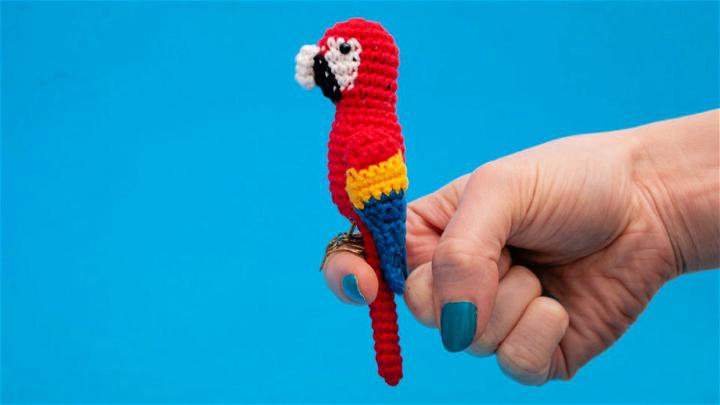 Everyone will fall in love with this free crochet parrot amigurumi pattern that is perfect for crocheters of all skill levels! You'll have everything you need to do this fun project, from intermediate to advanced. The materials and tools are simple: dk/light worsted weight yarn, 2.5mm crochet hook or b-1 or c-2, 4mm safety eyes, fiberfill, and a 30cm / 12″ piece of 1mm thick craft wire. Plus, there's an accompanying video tutorial that will help you every step of the way. So grab your favorite colors and get creating today with this delightful parrot amigurumi free crochet pattern! stellasyarnuniverse
16. Large Crochet Chicken Amigurumi Pattern

Spread your wings and start stitching – it's time to craft a fluffy feathered friend! Make your own cute and cuddly crochet chicken with this free, easy-to-follow pattern! Using chunky yarn in "real" chicken colors, you can make a 30cm tall x 30cm wide chicken for a doorstop or wine bladder holder, perfect for amigurumi toys. Download the instructions now and prepare to bring your creations to life – it's never been easier! offthehookforyou
17. Crochet Valentine's Day Owl in Love Pattern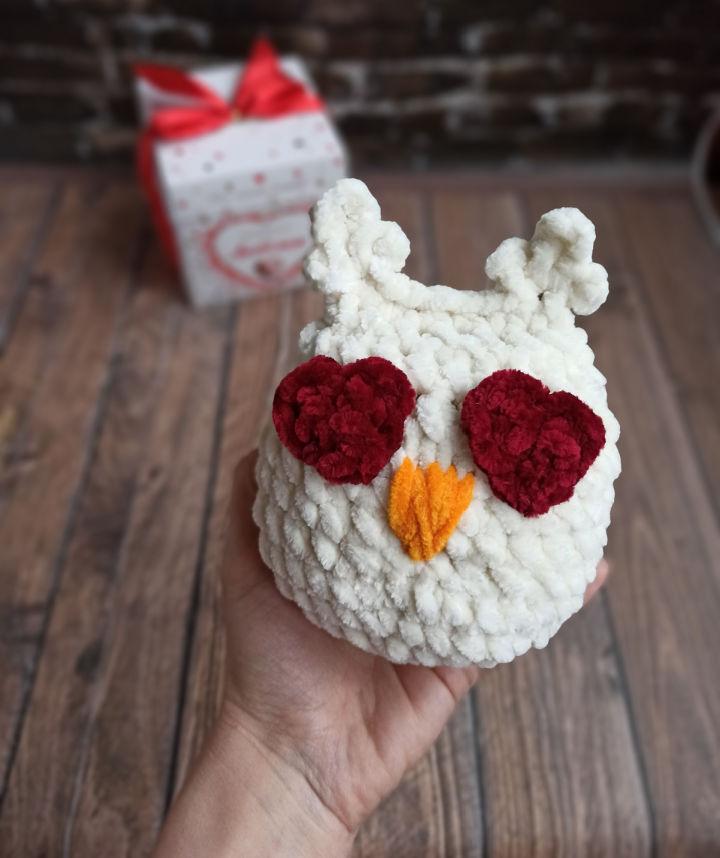 Adorable valentine's day owl amigurumi crochet pattern, handcrafted with love! Get a romantic and unique gift for your beloved, or keep it as a reminder of sweet moments. This small amigurumi toy is crocheted using yarnart dolce (bulky weight) and a 4.5 mm hook size to make it 14 cm – 5.5″. Red yarn for eyes, yellow for beak and paws, and hollofiber filling for softness – create the perfect combination of fluffiness and cuddliness! Make someone special happy with this amazing valentine's day owl in love crochet plushie pattern! ravelry
18. Free Crochet Jazz Crow Pattern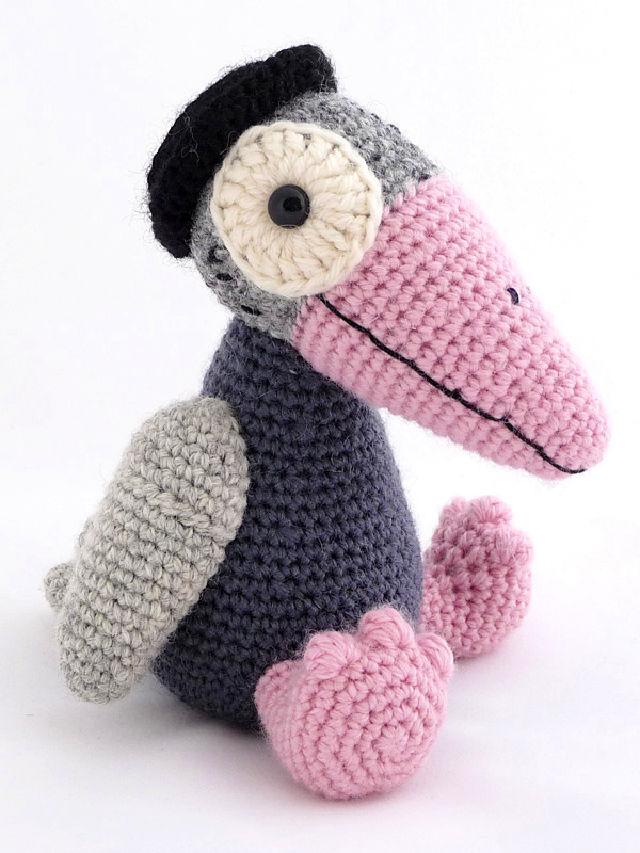 Create your very own adorable crochet jazz crow with this free pattern! You only need some DK weight wool yarn, a 4mm crochet hook, polyester fiberfill, plastic granulate pellets, black plastic safety eyes, and black and white perle cotton. Follow the instructions for single crochet in a continuous spiral, treble crochet for the eye areas, and double crochet bobbles for the toes on the feet. Leave a long tail to sew the pieces together, and voila! You'll have a unique and creative stuffed toy to add to your collection. theageingyoung
19. Crocheted Jember the Phoenix Bird Pattern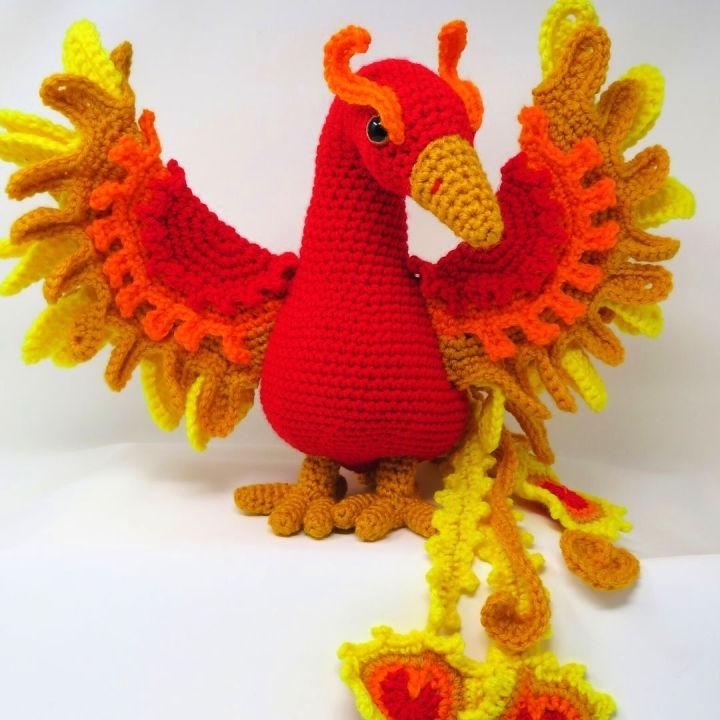 Get ready to crochet a mythical bird creature with ember the phoenix crochet amigurumi pattern! This free crochet pattern gives you a bright firebird amigurumi with wired wings and bright peacock-style tail feathers. With 100% acrylic yarn in cherry red, pumpkin gold, and bright yellow g (4.00 mm) plus two 15mm colored round-pupil safety eyes, 14 gauge coated solid copper wire, and polyfill stuffing – your 11″ tall x 15″ wing span crochet bird will be ready to take flight. Perfect for crocheting aficionados who want to soar! hookedbykati
20. Percy the Crochet Pigeon Pattern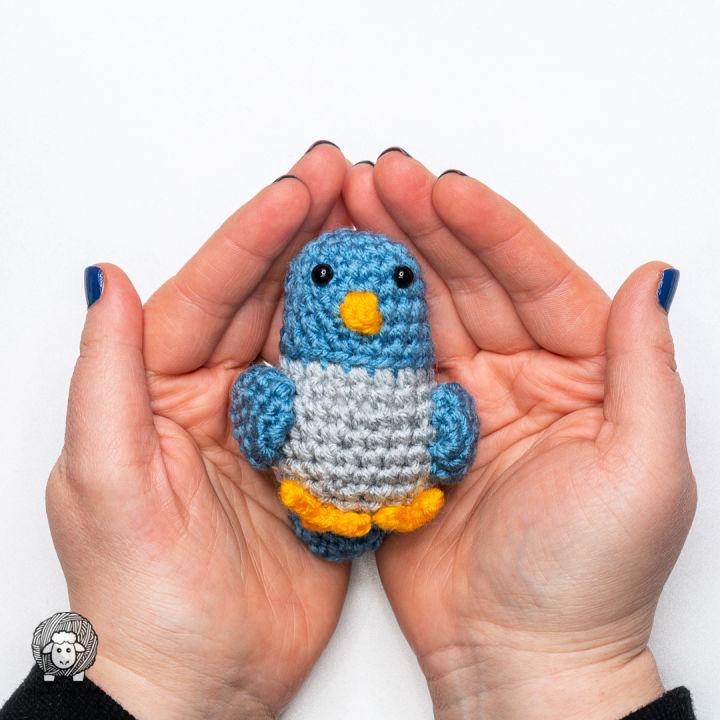 Learn how to make an adorable amigurumi percy the crochet pigeon with this beginner-friendly crochet pattern! This crochet bird amigurumi project includes a step-by-step video tutorial also. All you need to complete your bird is three colors of worsted weight yarn, 2 safety eyes and some stuffing. The finished size is approximately 3.25″ tall from the bottom of the feet to the top of the head, and the gauge for rounds 1 – 3 of the body is 1.25″ across at the widest point. clover usa
21. Easiest Northern Cardinal to Crochet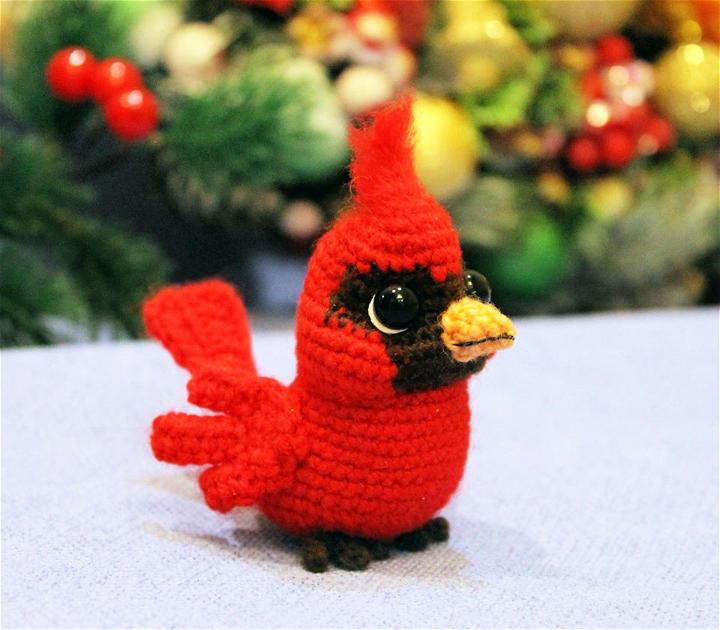 This crochet bird amigurumi pattern is the perfect way to bring a touch of nature indoors. Create your own northern cardinal with this easy-to-follow tutorial! All you need is 200m / 50gr "baby" yarn in red, brown, and light brown shades, as well as a 1.5mm crochet hook and hollow fiber stuffing for the body of your feathered friend. The finished size will be 7cm tall and require very little yarn, so it's great for beginner crocheters! Bring some color into your home today with this beautiful northern cardinal amigurumi pattern – get creative with different colors and textures of yarn too. crazypatterns
22. Easy Crochet Tweety Bird Pattern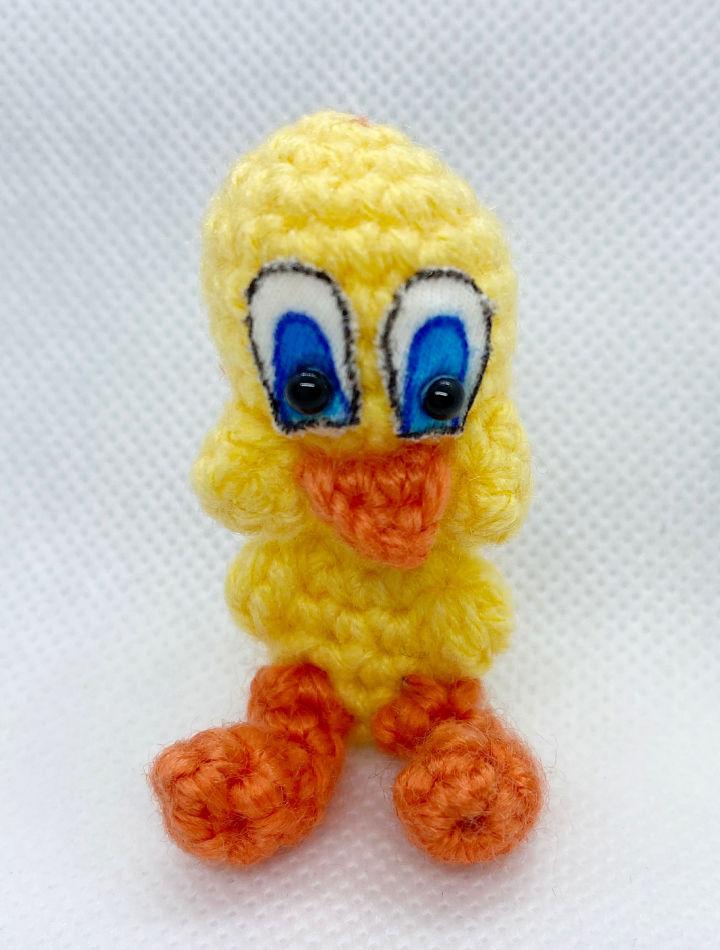 Crochet your very own tweety bird with this free crochet amigurumi pattern! All you need is a 2.0mm crochet hook, acrylic yarn in white, beige, light blue, baby blue and silver colors as well as 4mm glass eyes or safety eyes and craft wires – everything else is included with this detailed pattern. Follow step-by-step instructions to make your version of the iconic looney tunes character! Have fun crocheting your own tweety bird with this free pattern! pocketyarnlings
23. How to Crochet a Lovely Hummingbird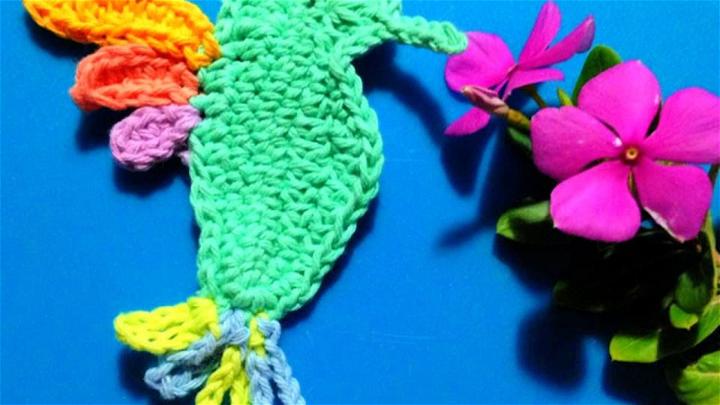 Learn how to create a beautiful crocheted hummingbird with this easy-to-follow video tutorial! You'll need some cotton, black, and a crochet hook to get started. It will guide you to make the perfect amigurumi hummingbird quickly. From making the beak to crafting the wings and feathers, this video guide covers all your crochet needs! Plus, in no time, you'll have an adorable handmade hummingbird as a reminder of your craftsmanship. With this video tutorial on crocheting a lovely hummingbird, it's never been easier or more fun to take up crocheting today!
24. Beautiful Crochet Parakeet Pattern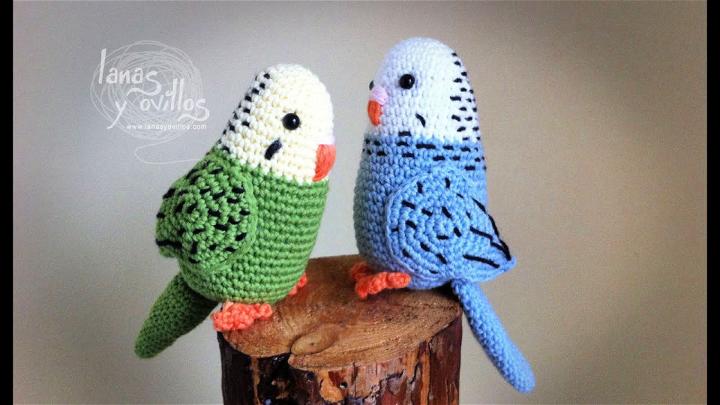 Find beautiful crochet bird patterns to bring a touch of nature into your home. Comprehend how to make an adorable amigurumi parakeet with this easy-to-follow tutorial! Perfect for crocheters of any level, the periquito amigurumi parakeet video tutorial will teach you how to crochet a beautiful and realistic parakeet in no time. With step-by-step instructions and helpful tips, you can create your unique piece of art that will bring joy and charm into every room. Get creative and express yourself through crochet with this tutorial periquito amigurumi parakeet today!
25. Crochet Angry Birds Hat Pattern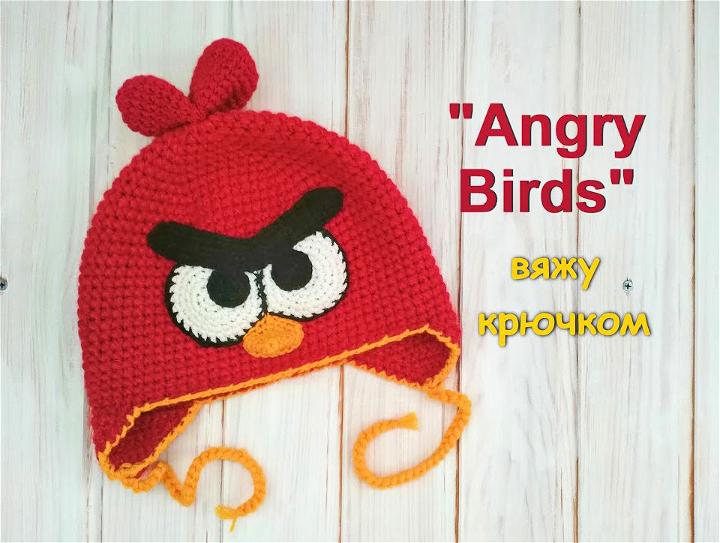 Looking for an easy and fun way to dress up your child's wardrobe? Check out this angry birds crochet hat video tutorial! Learn how to make the perfect red angry birds hat for any little fan of the popular game. Follow along with step-by-step instructions, using a variety of colors and sizes to create a unique look that is sure to be one-of-a-kind. Get creative with different stitch patterns and yarn textures, or mix it up by adding feathers or other embellishments. Whether you are a novice crocheter or an experienced one, you'll have no problem crafting this gorgeous, angry bird crochet hat for your little birdie in no time.
Related Free Crochet Patterns:
Discover a variety of delightful crochet amigurumi patterns that are easy to make and fun for all ages! Let your creativity run wild with these free, innovative designs.
Conclusion: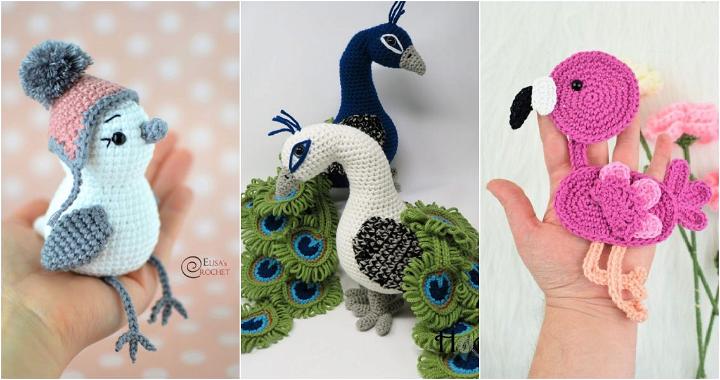 In conclusion, these 25 free crochet bird patterns offer an array of amigurumi designs for both new and advanced creators. With easy-to-follow instructions and detailed step-by-step guides, learning how to crochet a bird is easier and more accessible now. From realistic crochet birds to charming amigurumi bird designs, these free crochet bird patterns provide endless opportunities for creative expression. Complete with PDFs, videos, and tutorials, mastering the art of crocheted birds is just a few steps away.