Discover the versatility of crochet blanket yarn with 40 free crochet Bernat blanket yarn patterns, perfect for crafting cozy blankets, amigurumi, and stylish accessories. These crochet blanket yarn patterns offer a wide range of designs, from baby blankets to plush toys, using Bernat blanket yarn to create stunning pieces. With detailed step-by-step instructions, each Bernat blanket crochet pattern suits both beginner and advanced crocheters, providing endless inspiration for your next project.
Bernat blanket yarn is known for its softness and thickness, making it ideal for creating warm and snuggly projects. From slippers and shawls to amigurumi and home decor, these free crochet Bernat blanket yarn patterns allow you to explore various textures and styles. The collection includes simple patterns for beginners as well as more intricate designs for experienced crocheters, ensuring there is something for everyone.
Create a huggable ice cream cone toy, crochet sandy beach blanket, or even a snuggle sack with Bernat yarn, and add a personal touch to your creations. Whether you're working on a baby car seat cover, a chunky crochet slipper, or a crochet pet bed, Bernat blanket yarn provides the perfect material for your projects.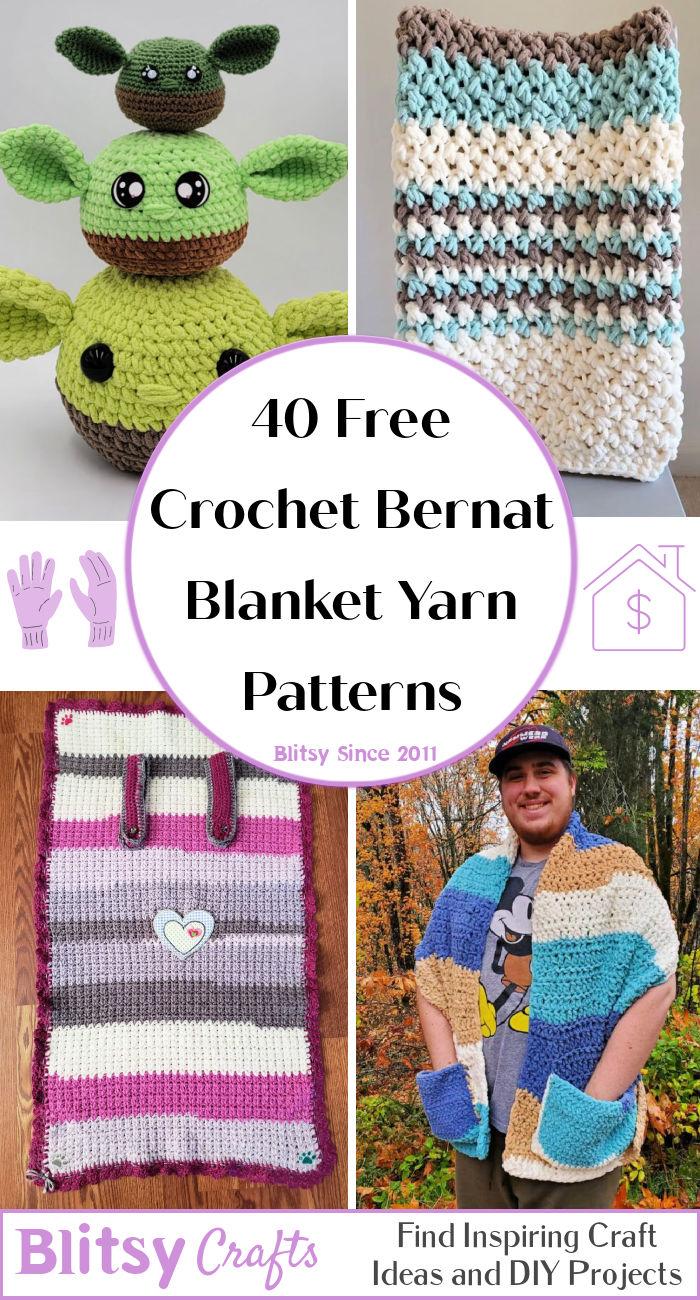 With 40 free crochet Bernat blanket yarn patterns at your fingertips, you'll always have ideas for your next crochet adventure. So, gather your crochet hooks, select your favorite Bernat blanket yarn, and explore these delightful Bernat blanket yarn patterns today!
1. Crochet Huggable Ice Cream Cone Toy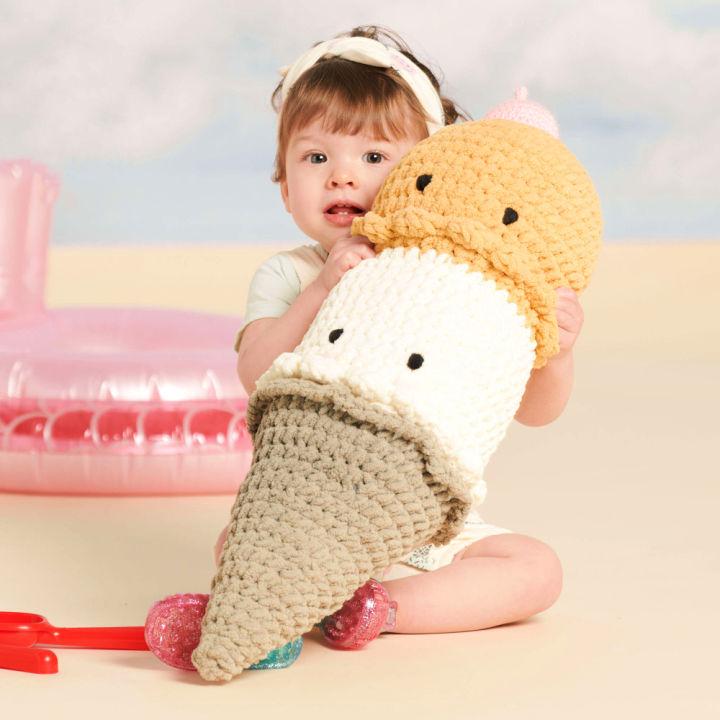 This delightful crochet ice cream cone toy is perfect for any child's playroom. Crafted with soft, colorful yarn and a plush pom-pom top, it makes a great gift for kids of all ages. This charming toy features realistic details and tiny cherries on top. Kids will love using their imaginations while playing pretend with this cute little accessory. It adds an extra touch of fun to any activity. Get your child's own crochet ice cream cone toy now if you want to bring some joy into their playtime! yarnspirations
2. Crochet Slippers Pattern for Bernat Blanket Yarn

Are you looking for a cozy and comfortable pair of slippers? Look no further than the cloud 9 slippers crochet pattern! This 10-round pattern is quick to make and uses Bernat blanket yarn for maximum warmth.
You'll feel like you are walking on a cloud with these booties. Get your N 9.00mm hook, yarn needle, plastic dip spray and Bernat blanket yarn ready; it's time to get crocheting! You'll have the softest slippers around in no time. Try out this easy crochet pattern now to experience the ultimate comfort of cloud 9! thelavenderchair
3. Beginner Sandy Beach Blanket Crochet Pattern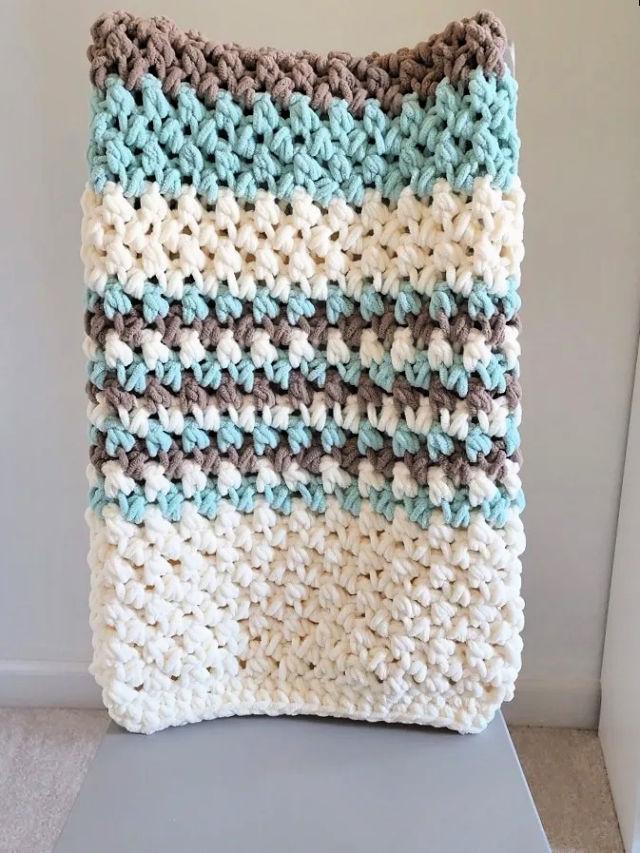 This Sandy Beach Blanket Crochet Pattern creates a cozy and stylish accessory for your beach day! In just 4 hours, you can craft an eye-catching blanket featuring an easy-to-memorize stitch repeat. For a bright summer look, use 3 colors or keep it simple with one neutral shade. Not only is the pattern texture easy to master, but it also looks like the complex Bean Stitch! Make this beautiful beach blanket today! crochetdreamz
4. Free Crochet Giant Crab Amigurumi Pattern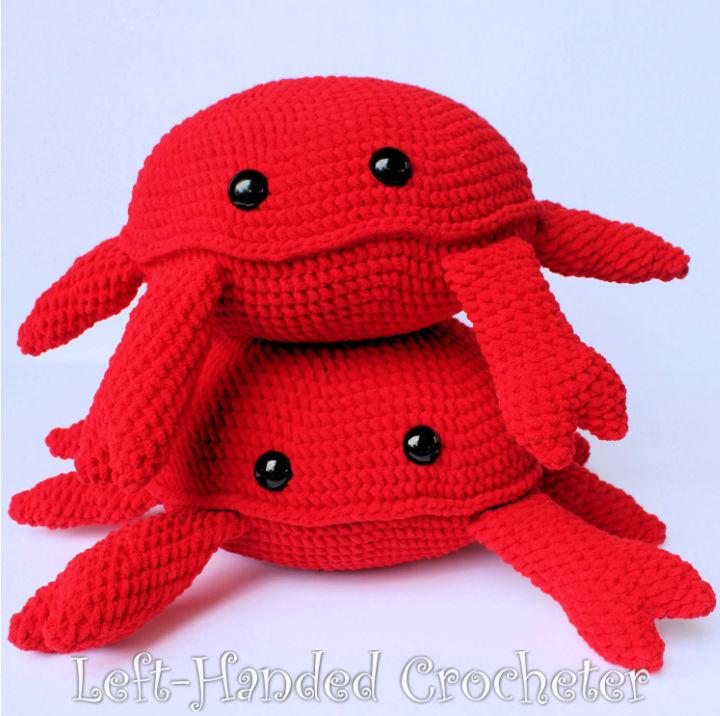 Add a unique touch to your home with giant crabs! Made from Bernat blanket yarn, these cozy crabs are perfect for snuggling up with or using as a comfy pillow. Get the easy-to-print pattern that you can save. You can also store it in a binder, so you always have access to your favorite crafting patterns. Make this silly yet fun project today and show off your creativity! lefthandedcrochet
5. Bernat Big Blanket Yarn Basket Crochet Pattern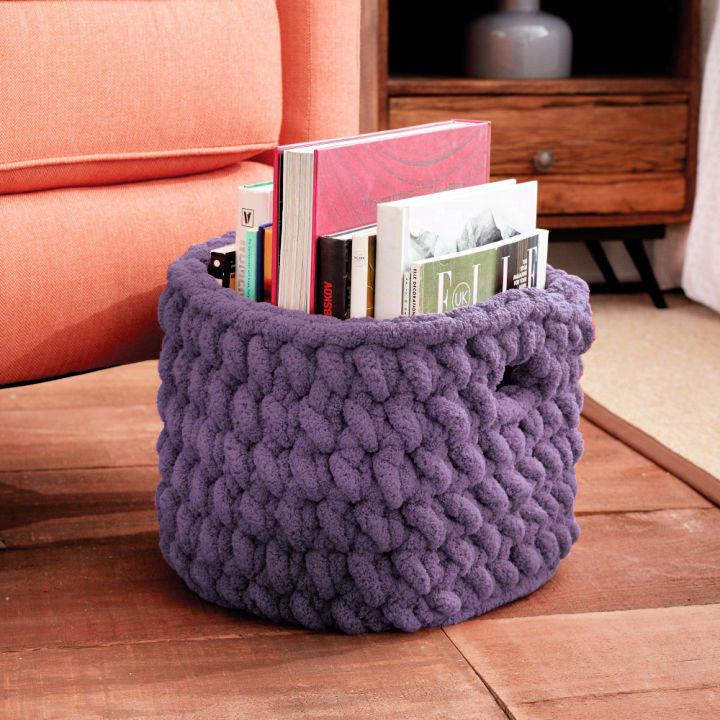 This unique handmade burly crochet basket is a great way to add something different to any room. The durable construction of this basket makes it perfect for storing your magazines! Crafted with thick strands of yarn in a vibrant warm color, this rustic-style basket will be the perfect accent piece for any home decor. Its solid bottom structure ensures your items stay securely inside. With a look that stands out from other baskets on the market now, you won't find a better option than this burly crochet basket! yarnspirations
6. Crochet Cat Nap Blanket With Bernat Blanket Ogo Yarn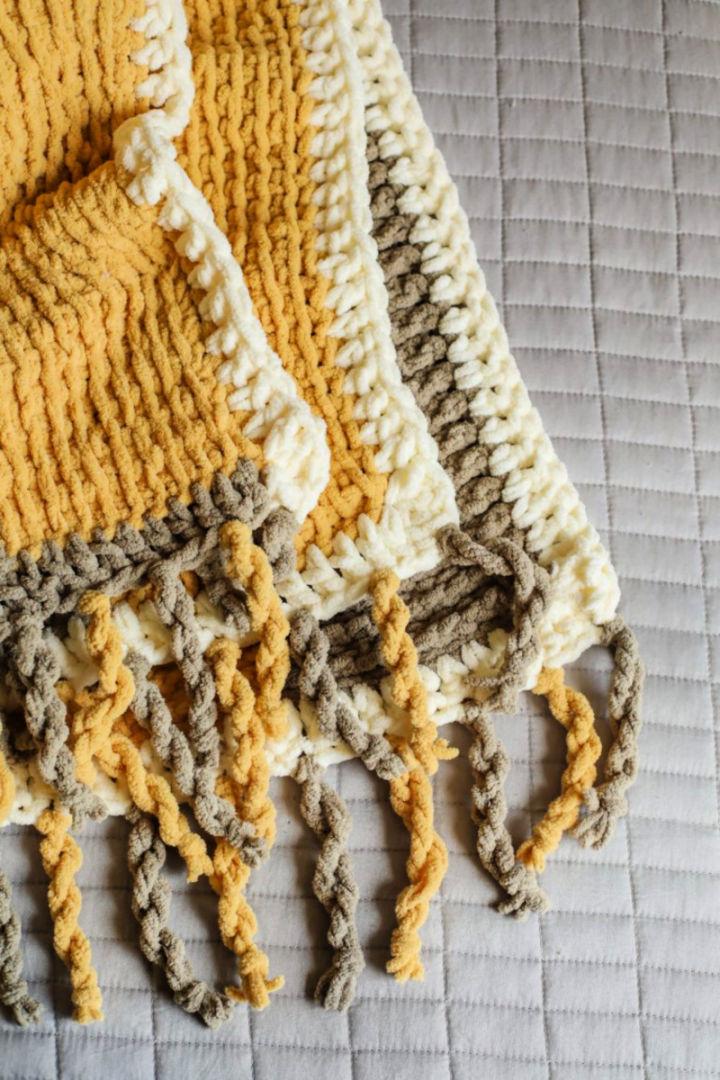 Looking for a new yarn to try? Check out the new o'go yarn! With this review and an exclusive free pattern, you'll get the full scoop on using Yarnspirations brand yarns in making your next career. You can learn to crochet using a red heart super saver and fall in love with the Bernat maker. Always amazed to see the ingenuity and creativity coming from Yarnspirations; you won't want to miss this opportunity! So, check out this new o'go yarn review now. It's time to explore all that's possible with these great craft materials. tlycblog
7. Free Crochet Baby Alien Pattern for Beginners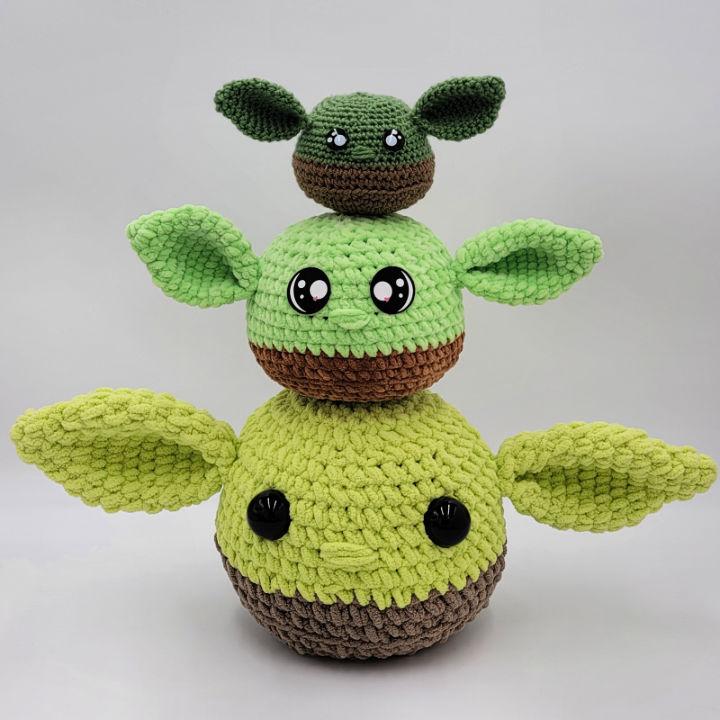 Make the cutest baby alien ever with this free crochet pattern! This fun and easy-to-follow pattern are perfect for any level of a crocheter, from beginner to advanced. Get creative with colors and details to create a unique alien pal. With basic supplies and instructions, you can make something special that all will cherish. Show off your creation with pride as you share this sweet baby alien online, or give it away as a thoughtful handmade gift! ravelry
8. Crochet Bernat Blanket Pocket Shawl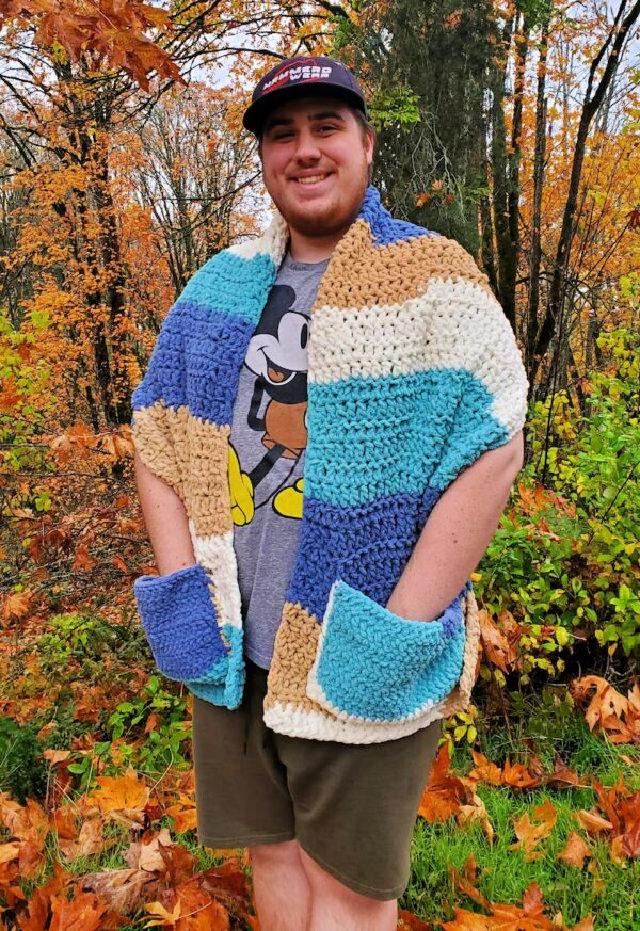 Welcome to Caleb from crafting at the Poole as a new guest contributor, introducing a free pocket shawl crochet pattern!
This gorgeous creation works up in just a few hours with bulky yarn. You can use Bernat blanket yarn stripes for this pattern. This method will work with just about any yarn. You can modify it to fit whomever and make your unique creation. It is easy and simple enough for anyone to do! Get creative and have fun crocheting this pocket shawl pattern now. undergroundcraft
9. Fluffy Yarn Crochet Soft Owl Pattern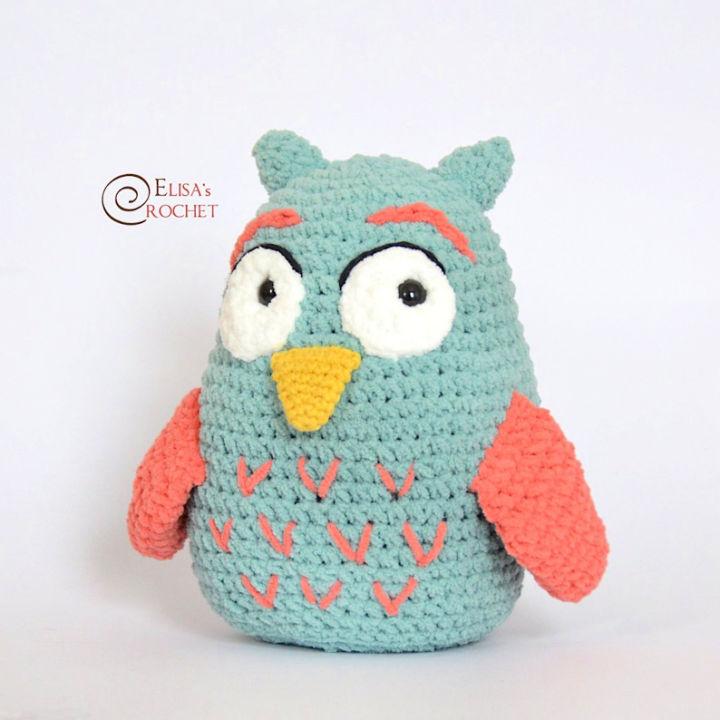 Create a special handmade gift with this soft owl free crochet pattern. You can work with Bernat's tiny baby blanket yarn; it's one of the softest yarns available to crochet. It is a perfect velvety and lightweight blanket for your little ones or yourself. Whether you curl up on the couch watching movies or want to make something soft for a crib cuddle toy, this pattern has everything you need to find pure softness. Try out our free crochet pattern now. Your loved ones will be sure to appreciate it! elisascrochet
10. Crochet Fox Pullover With Bernat Blanket Yarn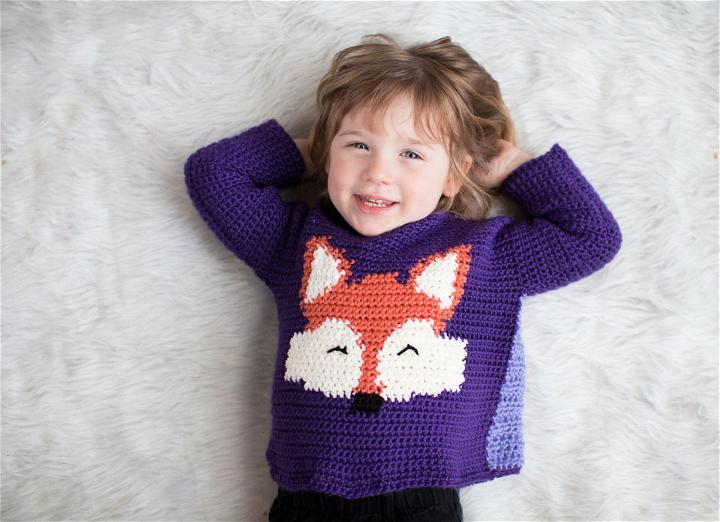 Do you love the process of designing? If yes, the woodland fox pullover crochet pattern is perfect for you! It presents a unique challenge for beginner crocheters. Follow the steps to make your own puff stitch beanie. You can watch as your sketch comes to life in your hands. With this pattern, you can challenge yourself and create something beautiful alone! thehooknooklife
11. How to Crochet Snuggle Sack With Bernat Yarn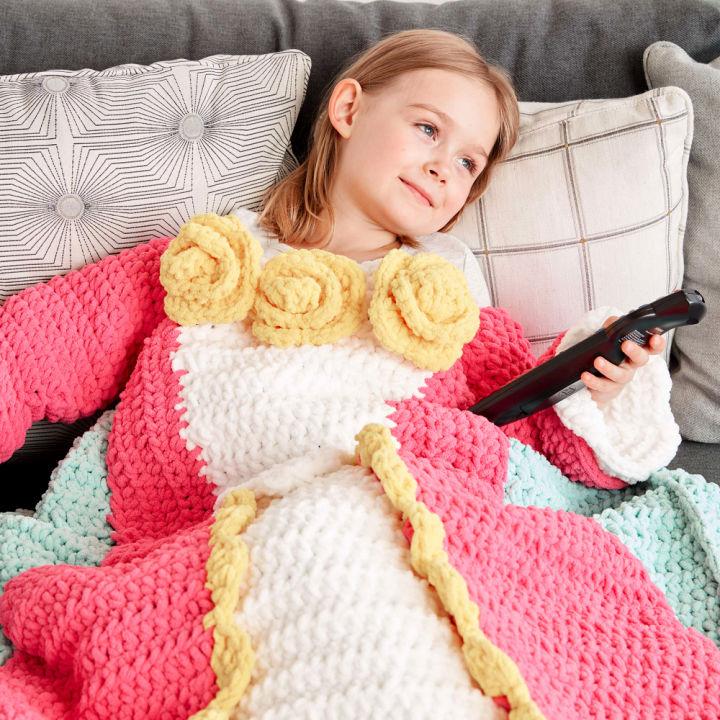 Transform your child's bedroom into a magical kingdom with the dreamy princess crochet snuggle sack! It is crafted from sensitive, high-quality yarn and designed with sweet details like pom-poms.
This adorable crochet sack will keep your little ones snug and cozy as they drift to dreamland. It is handmade by local artisans in an array of classic colors. This dreamy princess crochet snuggle sack will become a treasured heirloom piece. You can be passed down for generations to come. yarnspirations
12. Free Crochet Arctic Boots for Women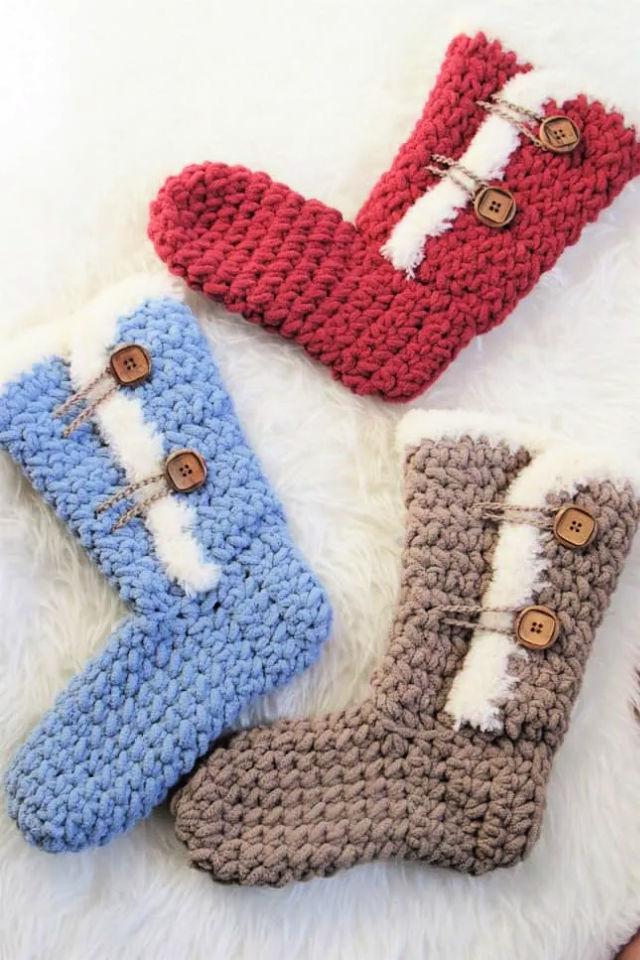 Stay warm this season with a pair of free crochet boots! These arctic boots for women are the perfect way to keep your feet cozy and comfortable. These unique slipper boots are easy to make with a free pattern. It is an ideal choice for anyone who loves to crochet. They feature a cushioned sole and plenty of squishinesses that all will love. Get ready for winter with these beautifully handcrafted crochet boots. They're perfect for keeping your toes warm while staying stylish! crochetdreamz
13. Mermaid Crochet Pattern with Bernat Blanket Brights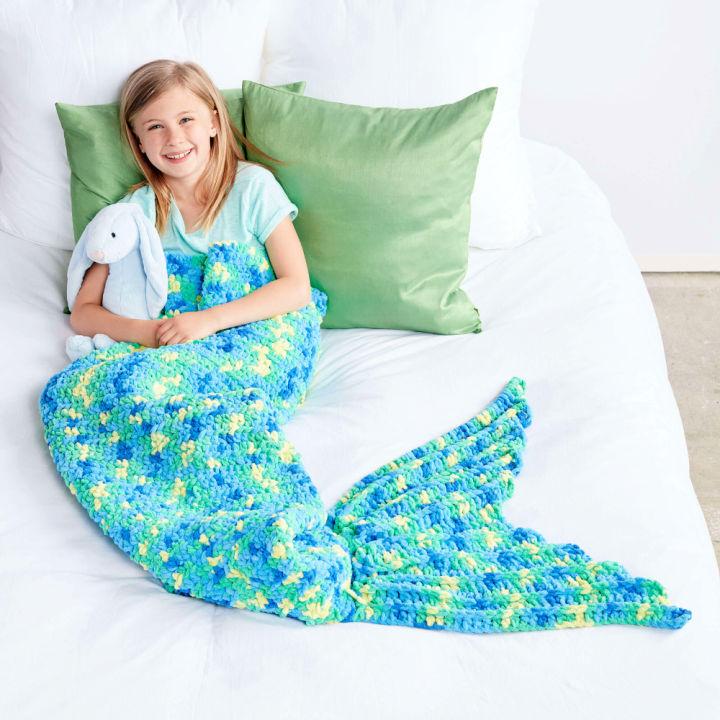 Take your child into a magical underwater world with this mermaid crochet snuggle sack! It is handmade with the softest worsted weight yarn and finished with extra details.
This crochet sack is perfect for snuggling up on the couch or taking nap time to the next level. And because it's crocheted, you can be sure it will last through many adventures in dreamland. From mermaids to sea monsters, take your little one on an imaginative journey they won't soon forget! Get yours now and make every sleepover special! yarnspirations
14. Adorable Lemon Cuddler Crochet Pattern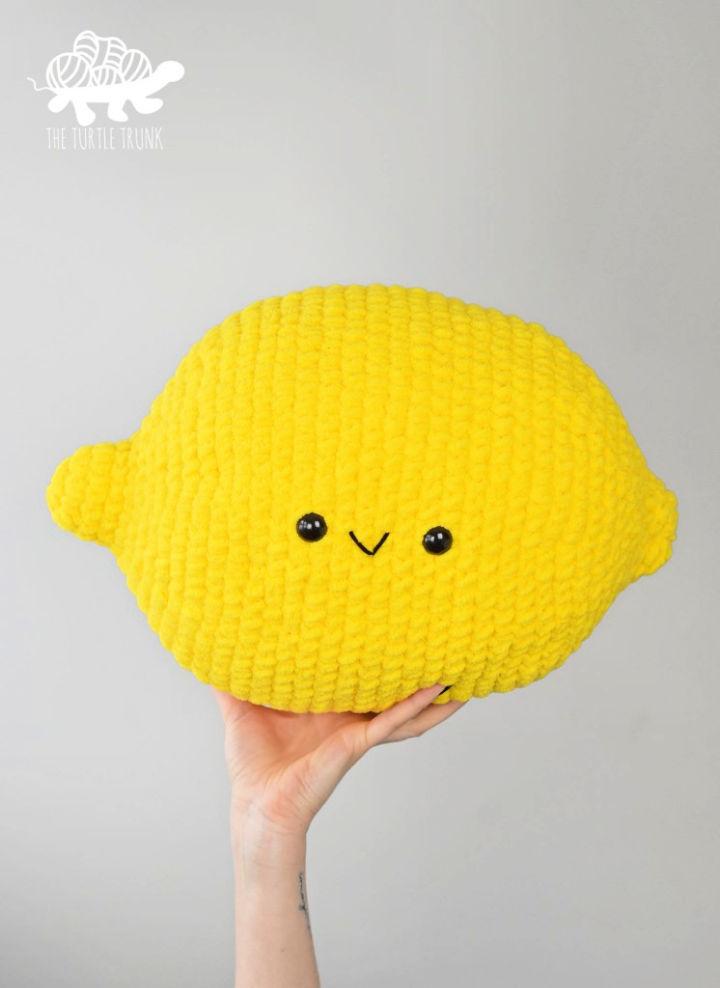 The lemon cuddler is an oversized cuddly lemon pillow perfect for any cozy occasion! This free crochet pattern uses Bernat blanket yarn to make it super soft and squishy. With this project, you can bring spring into your home in a fun way. Kids will love playing with them, or adults can snuggle up with them on the couch. Not only is it great for cuddling, but it also makes a great decorative piece. Grab your yarn and get started making your very own lemon cuddler now! theturtletrunk
15. C2C Crochet Big Star Blanket Pattern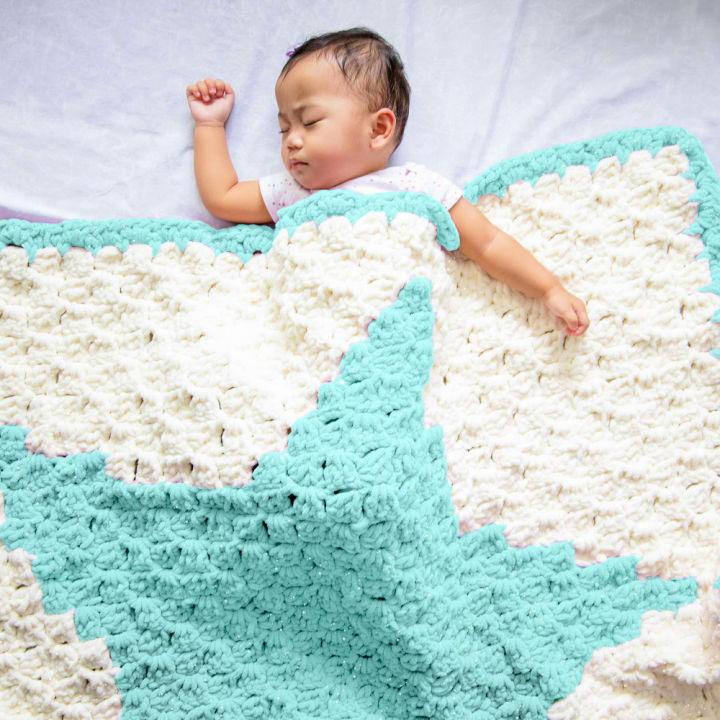 Create a cozy and eye-catching addition to any home with this crochet C2C big star blanket! This unique and intricate crochet pattern will make a statement in any room. The blanket consists of a series of granny squares that join together to form a beautiful star shape.
This pattern is easy and detailed enough for beginners. It is also engaging enough for advanced crocheters. With its warm colors, modern design, and incredible texture, your guests will love snuggling up with this special blanket! Start making yours now and add some warmth to your space. yarnspirations
16. Blanket Yarn Crochet Hair Scrunchies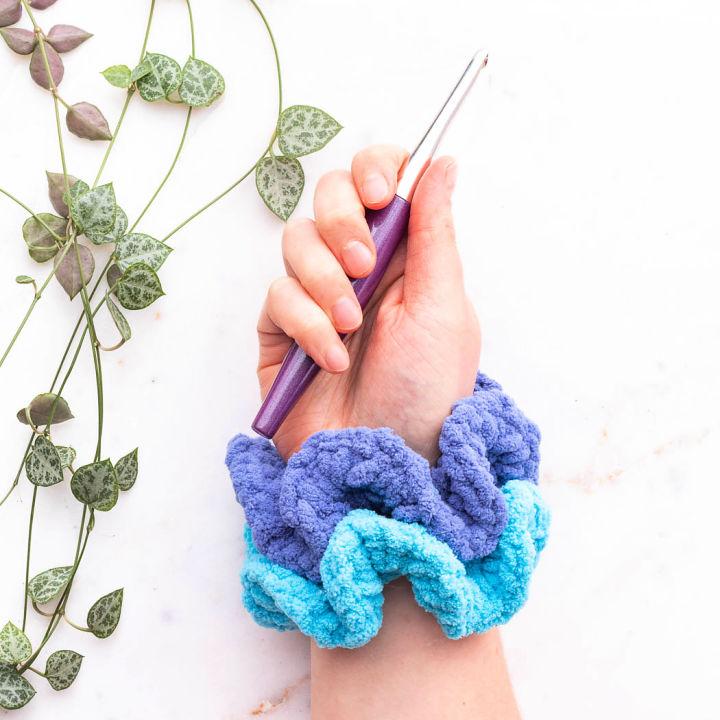 This easy blanket yarn hair scrunchie crochet pattern brings the '90s style back into fashion. Perfect for beginners, it's an excellent way to use some scrap yarn leftovers from other projects.
In no time, you will have a hip and stylish hair accessory! With clear instructions and all the materials needed to be listed in one convenient place, this pattern makes creating your scrunchies effortless. Be part of the newest trend. Grab this crochet pattern now and start making your very own hair ties! youshouldcraft
17. Quick and Easy Crochet Strawberry Keychain Pattern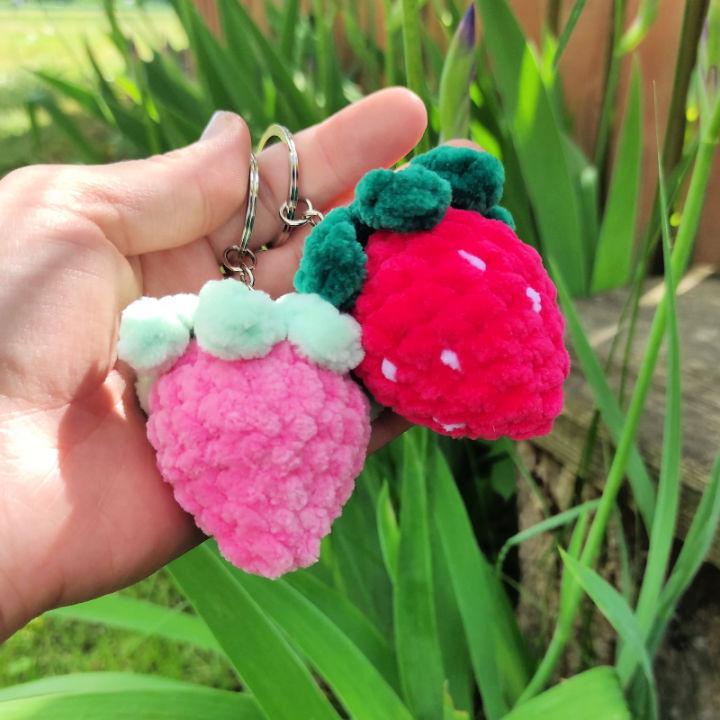 This cute and fun crochet pattern is the perfect accessory for any keychain! Use this free tutorial to make your very own strawberry keychain. It will add a fun pop of color, and you'll love the finished look! This pattern is simple enough for beginners looking to explore their creativity while also being entertaining enough for seasoned crocheters. Add a unique touch to your set of keys with this easy DIY crochet project now! ravelry
18. Bernat Baby Blanket Yarn Crochet Floor Pillow Project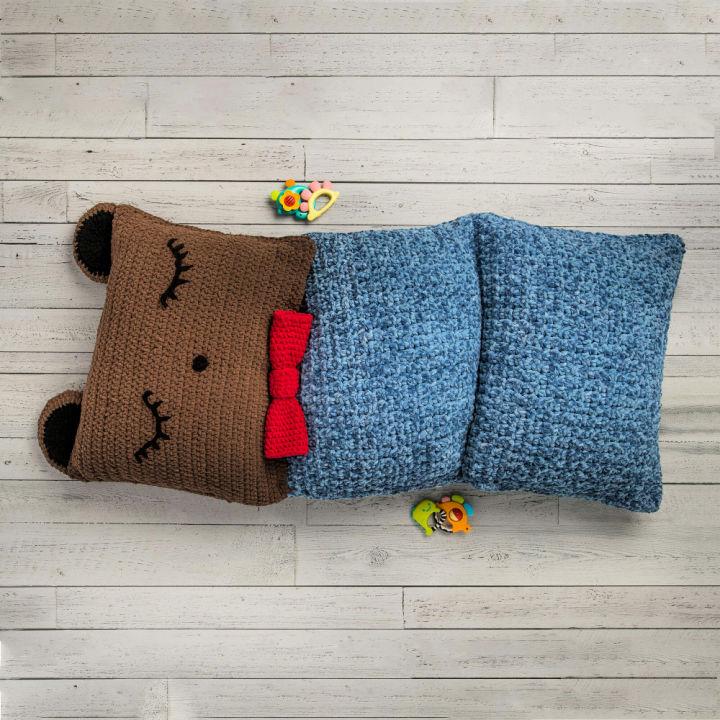 Introducing the beary comfy crochet floor pillow! This versatile crochet pattern is designed to give you a soft and stylish accessory to use as a cozy pillow or decoration. Its easy-to-follow instructions make this project ideal for both novice and advanced crocheters. This pillow's warm cuddly bear design will give it a perfect rustic touch to any home décor! This beary comfy crochet floor pillow would look great in any room. Get creative and make something special now with this delightful crochet pattern! yarnspirations
19. Multi Functional Crochet Infant Blanket Pattern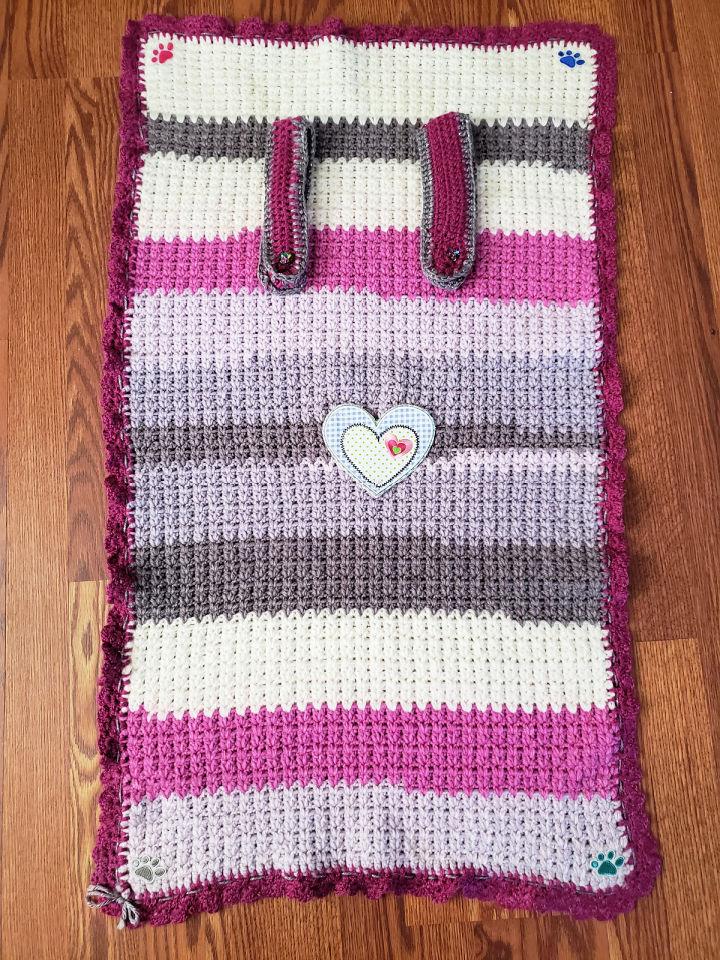 This multi-functional infant blanket crochet pattern is the perfect project for new parents. With a beautiful color palette and intricate designs, this handmade blanket will comfort your little one. It's also light enough to be used as a swaddle or stroller cover. It will ensure your baby is safe and secure no matter where you go. With its easy-to-follow instructions, even beginners can make this adorable blanket! Get ready to welcome your baby into the world in style with this unique crochet pattern for an infant blanket! ravelry
20. Crochet Miller Afghan Pattern – Step by Step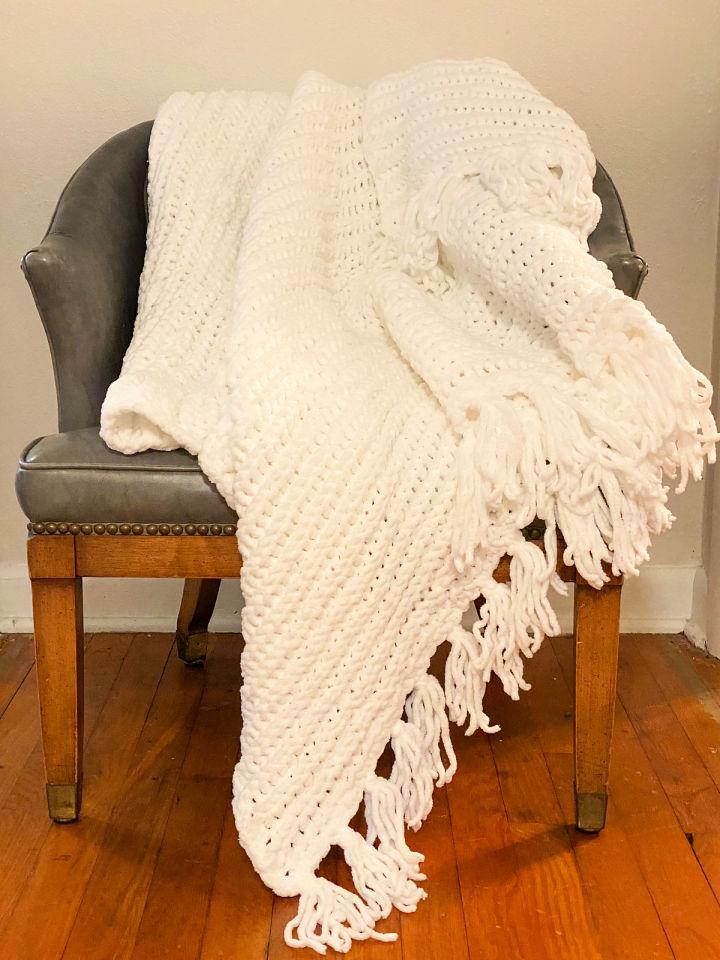 The miller Afghan is the perfect timeless design for any home. This machine-washable Afghan miller is an ideal wedding gift. You can construct it with all slip stitches for a classic farmhouse look. The white yarn gives it an elegant finish that will fit perfectly on any king-size bed or couch. Its durability makes it a great project to make. So, start crafting now and enjoy this beautiful piece in your home! kelseyjanedesigns
21. Cozy Striped Crochet Gloves Pattern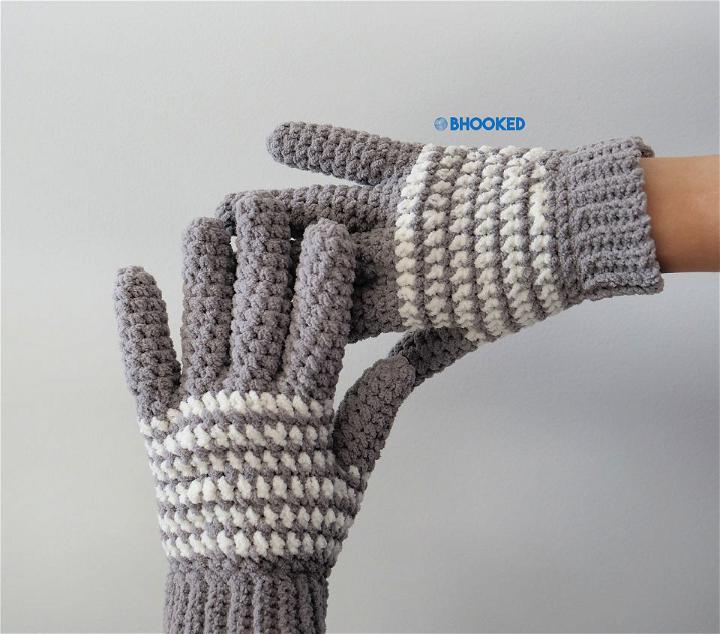 Stay warm and cozy this winter with our cozy striped crochet gloves! These stylish gloves are perfect for anyone looking to improve their crochet skills. They're incredibly soft, comfortable and warm to wear. This project will help strengthen your pattern reading skills. It will also teach you how to work with multiple elements to form one piece. Get ready for a new level of craftsmanship with these cozy striped crochet gloves! bhookedcrochet
22. Bernat Blanket Yarn Baby Cocoon Crochet Pattern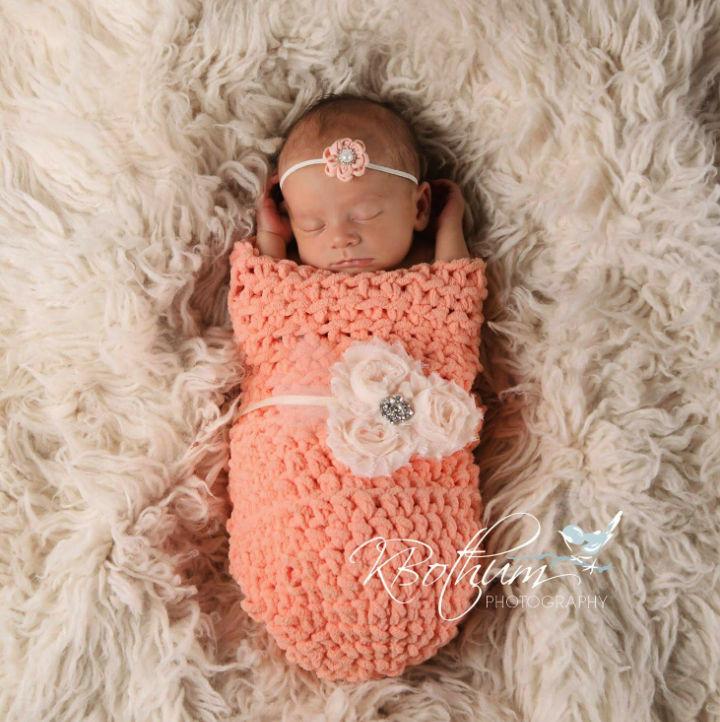 Crafting the perfect baby gift can be a challenge. But with this easy-to-follow crochet pattern, you can learn how to crochet a beautiful cocoon in just one hour! This special handmade gift will surely delight any new parent and their precious bundle of joy.
The finished product is as soft as it looks snuggly and warm. It is an ideal present for any newborn baby. Even novice crocheters can make this gorgeous creation using simple stitches and no complicated techniques. So, get ready to amaze your friends and family with this amazing DIY project! sweeteverlyb
23. Bernat Blanket Yarn Animal Crochet Pattern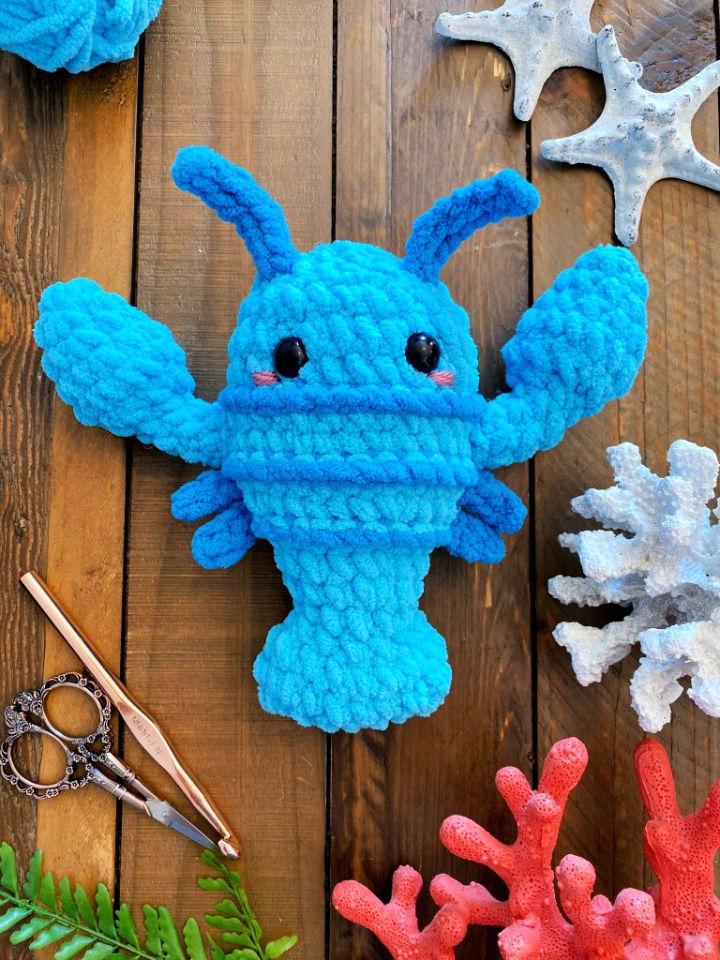 Discover the beauty of this rare and unique free crochet pattern for a blue lobster! You can easily recreate this sweet crustacean with shades of Bernat blanket yarn. You can switch it up and use red yarn instead to create a more traditional look. This pattern is worked in the round. So, get ready to show off your crocheting skills with this fun project. There's no doubt that everyone will love your new creation. Happy crocheting! spinayarncrochet
24. Bernat Chunky Yarn Crochet Afghan Pattern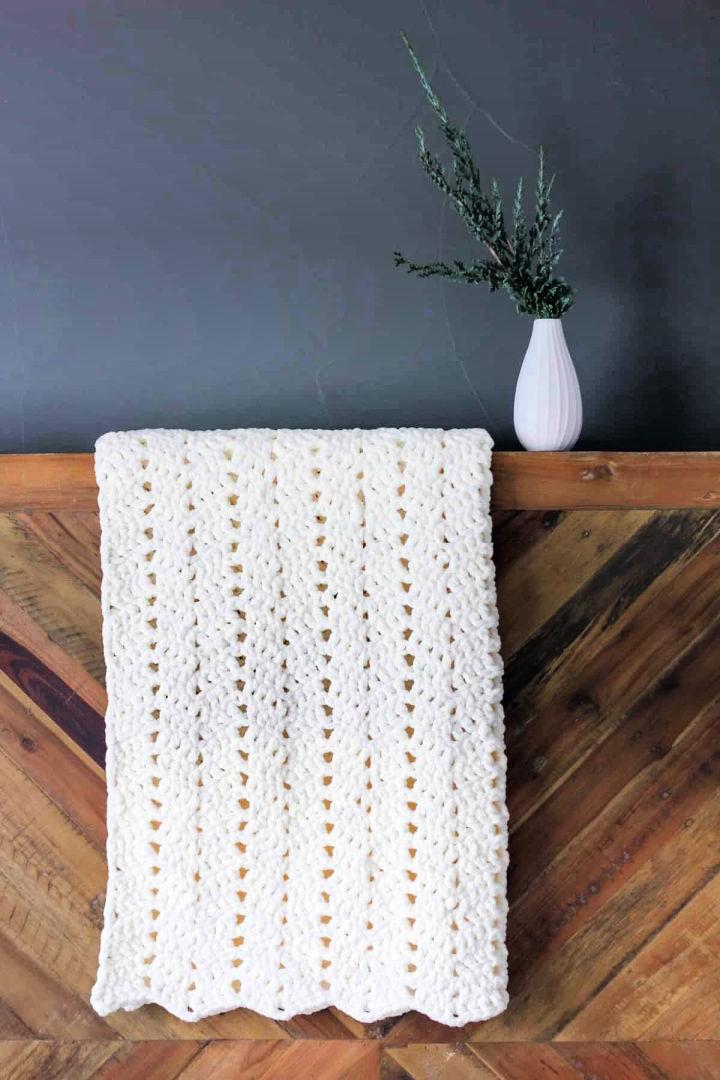 Create an unforgettable baby gift with this free modern and chunky crochet blanket pattern! This stunning pattern works up quickly in Bernat blanket yarn. You can follow the instructions to make larger sizes. As soon as you feel how soft it is, you won't be able to resist making one for yourself too! Get the free pattern now and start crafting your cozy masterpiece. makeanddocrew
25. Crochet Lion Amigurumi With Bernat Blanket Yarn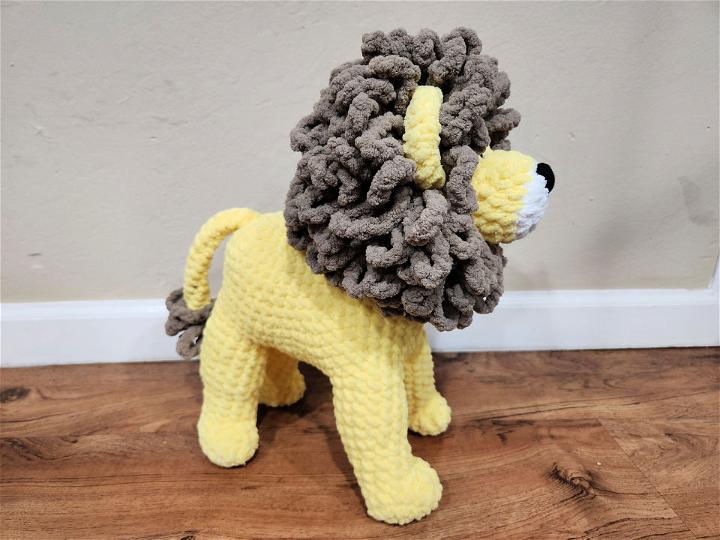 Are you looking for a unique and fun craft project? Check out this amazing lion amigurumi pattern! It is perfect for anyone with basic crochet skills. This pattern will help you create an adorable and realistic lion that could be used as a toy or decoration. Its easy-to-follow instructions make this project suitable for even the most beginner of crocheters. With some yarn and simple tools, you'll have an incredible lion ready in no time at all. Bring your creative vision to life with this great lion amigurumi pattern! derongan github
26. Free Crochet Baby Car Seat Cover Pattern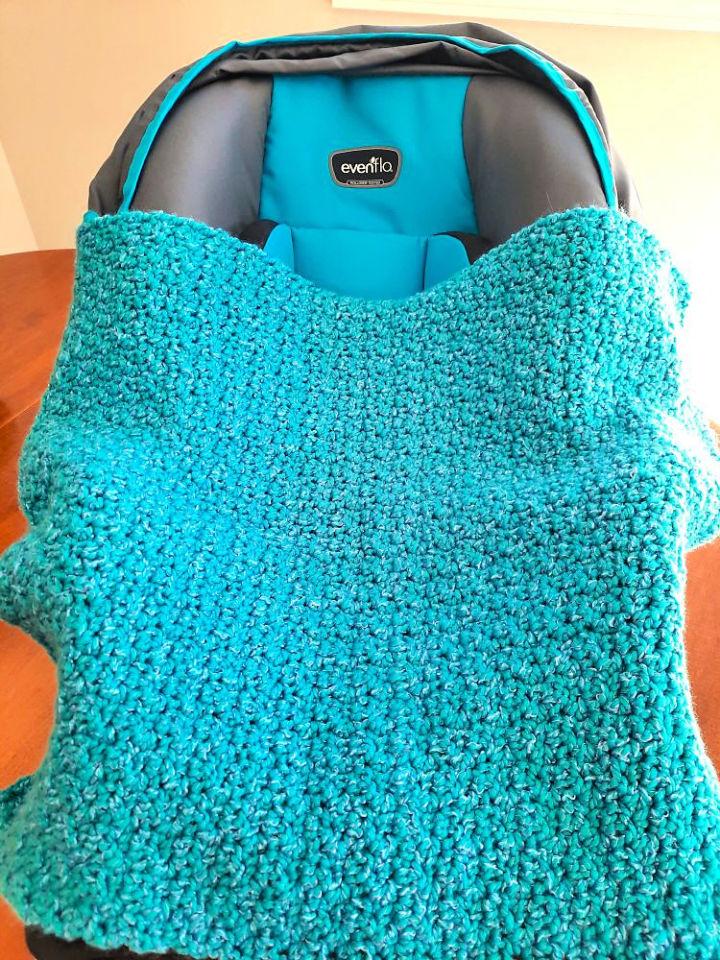 Keep your baby warm and comfy with this easy-to-crochet baby car seat cover! This free pattern uses the easy peasy lemon peel stitch and chunky yarn for a quick project. You can make this baby cat seat cover in no time. It is perfect for keeping little ones snug in their car seats. The crochet blanket is sure to be a hit! You can download the pattern now and start making one for your little one. ravelry
27. Free Chunky Crochet Slipper Pattern

This free chunky crochet slipper pattern creates comfortable and stylish footwear for your entire family! Using Bernat blanket yarn, you can work up a squishy pair of slippers in under 1.5 hours. This free crochet pattern comes in 8 sizes. You can make the perfect fit for every woman in your life. Create a cozy gift or treat yourself to some self-care. Check out this easy and fun pattern now! crochetdreamz
28. Bernat Super Bulky Yarn Water Balloon Crochet Pattern

Transform your next summer water fight with this free crochet pattern for crochet water balloons! Enjoy the fun of a classic outdoor game without the mess of regular balloons. Get started now, and you'll have plenty of time to make several before the start of summer. Follow this complete video tutorial and detailed instructions to craft these unique balloons.
It is easier than you think to crochet these balloons! Add style and originality to your next family gathering by making crochet water balloons. leftinknots
29. Bernat Touch Of Texture Crochet Blanket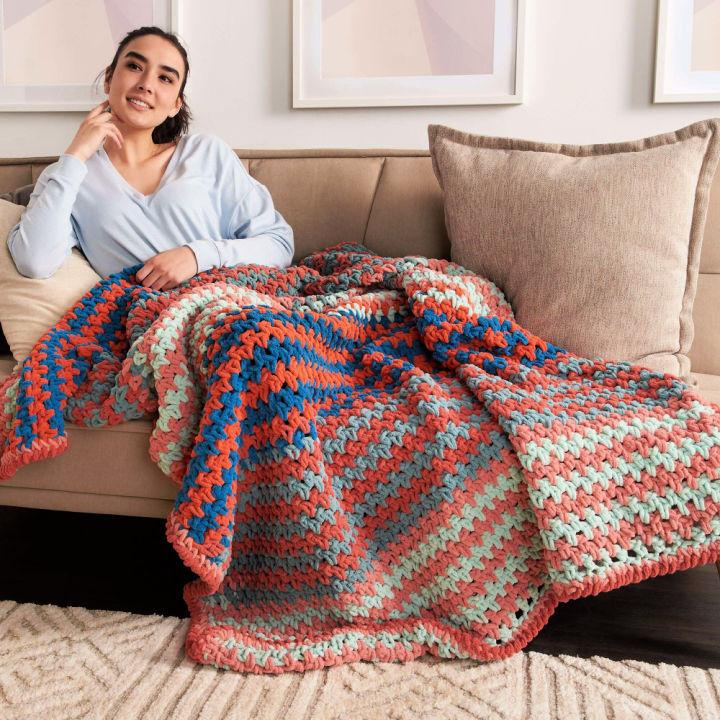 Give your home a cozy and inviting touch with a texture crochet blanket. This handmade crochet blanket is crafted from ultra-soft yarns for an incredibly soft feel. It has intricate stitching details, and colors provide texture and visual interest to any room. With its warmth and comfort, this blanket will become a cherished part of your family's collection. You can add style, texture and warmth with a texture crochet blanket! yarnspirations
30. Cute Bernat Mushroom Stuffie Crochet Pattern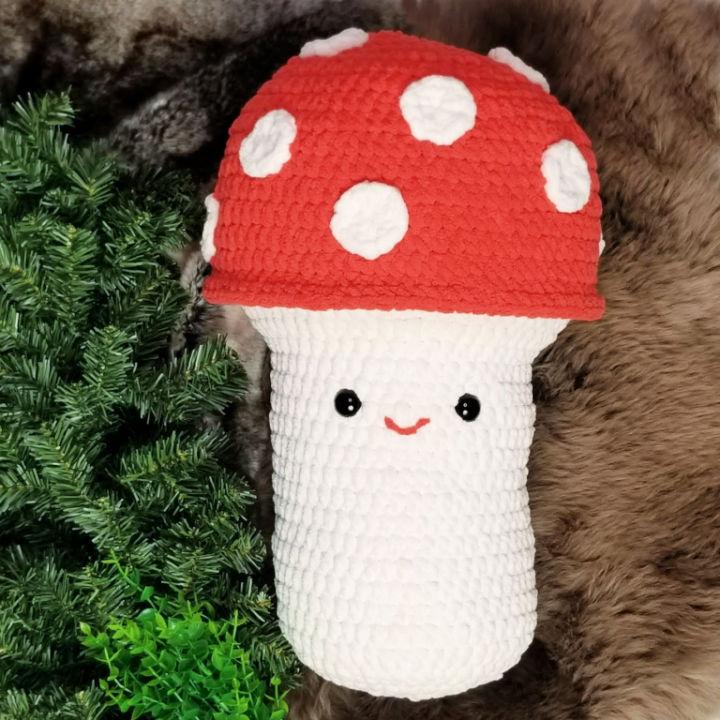 Create a cuddly friend with Bernat blanket yarn! The Bernat mushroom stuffie is the perfect crochet pattern for those looking to make an adorable stuffed companion. Easy to customize and incredibly huggable, this free pattern uses video tutorials. You can craft your cozy buddy in no time. Take advantage of this opportunity to create a fun furry friend! Get your hands on the Bernat mushroom stuffie now! mooglyblog
31. Crochet Pet Bed Using Bernat Blanket Yarn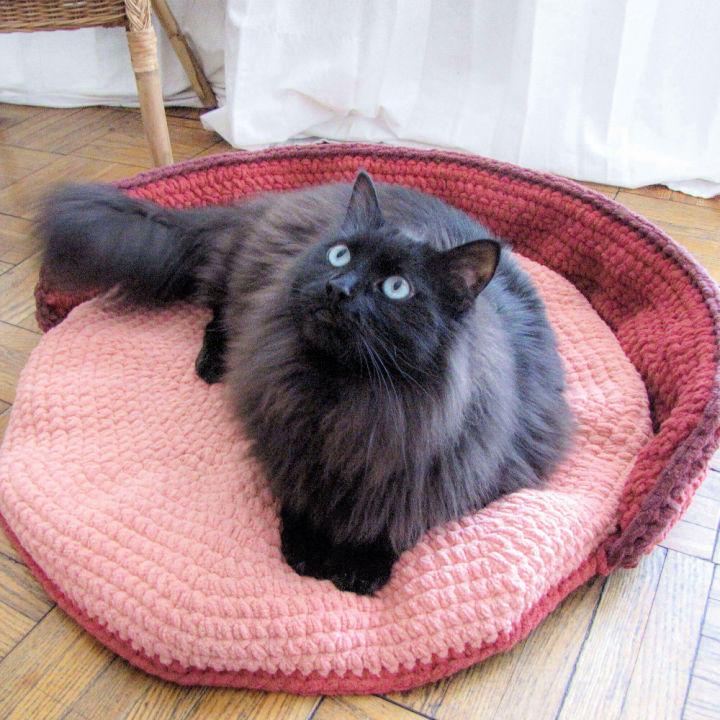 This handmade crochet pet bed is the perfect way to show your pet how much you care. This unique and hand-crocheted bed provides superior comfort and support for a restful night's sleep for cats and dogs. Soft and snuggly cotton yarn will keep your furry friend content throughout the day or night. Plus, with its easy design, you can easily toss it in the washing machine when needed! Show your beloved pet some love now! yarnspirations
32. How to Crochet Plush Owl – Free Pattern

Create something special with your Bernat blanket yarn! You can make an adorable plush owl with a size j crochet hook, tapestry needle, poly-fil stuffing, and 12mm black safety eyes. Crocheters can also add a triangle button for the owl nose. You can have a unique gift or decoration that everyone will love. You can easily craft this charming owl in no time at all. So, get started now with this crochet plush owl tutorial! repeatcrafterme
33. Two-Hour C2C Crochet Blanket Pattern

If you're looking for a cozy blanket that works quickly, this two-hour C2C crochet blanket pattern is perfect! With a corner-to-corner (c2c) design and jumbo-weight yarn, this project will take some time to complete. You'll love the boldness of the finished product and the chunky texture of the such thick yarn. Prepare to curl up comfortably when you wrap yourself in your new handmade blanket. Your friends and family will also be envious of its beautiful look! richtexturescrochet
34. How to Crochet Flora Flamingo – Free Pattern

Add some fun to your crochet projects with this free pattern for a beautiful floral flamingo! This easy-to-follow pattern includes clear instructions that even beginner crocheters can follow. You can quickly create a colorful and detailed flamingo with only basic stitches! The finished product is perfect for gifting or adding an extra bit of cheer to your home décor. Add this cheerful birdie to your next project now; enjoy creating something special from scratch. sweetsofties
35. Crochet Snowflake Baby Booties With Chunky Yarn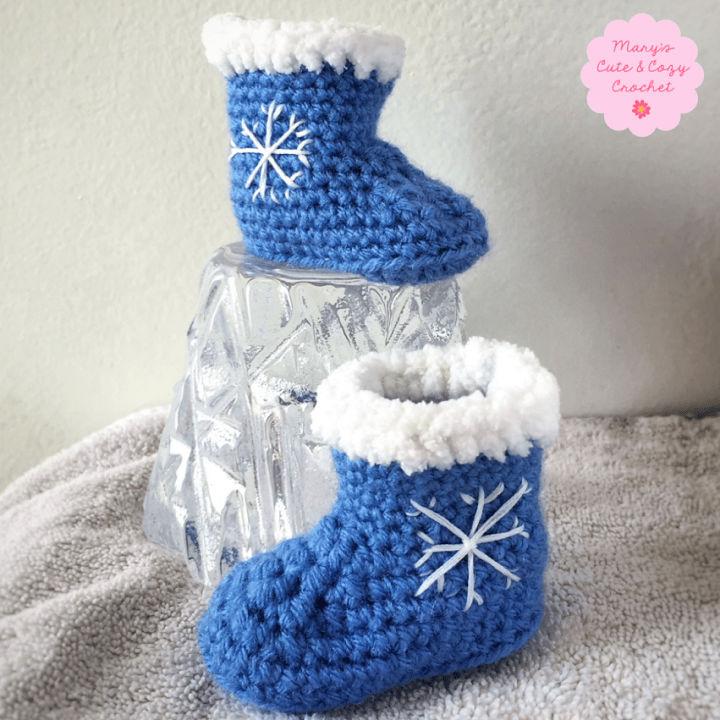 Create adorable snowflake baby booties using this free crochet pattern! These booties are perfect for a winter-themed gift. You can make it with a 3.75 mm (F) crochet hook, lion brand yarn, Vanna's Choice in sky blue, Bernat blanket yarn in white, embroidery thread, scissors, a tapestry needle and an embroidery needle. Crocheters can use US terminology for this pattern. Make something special for that little one with these beautiful snowflake baby booties! cuteandcozycrochet
36. Bernat Mock Cable Crochet Blanket Pattern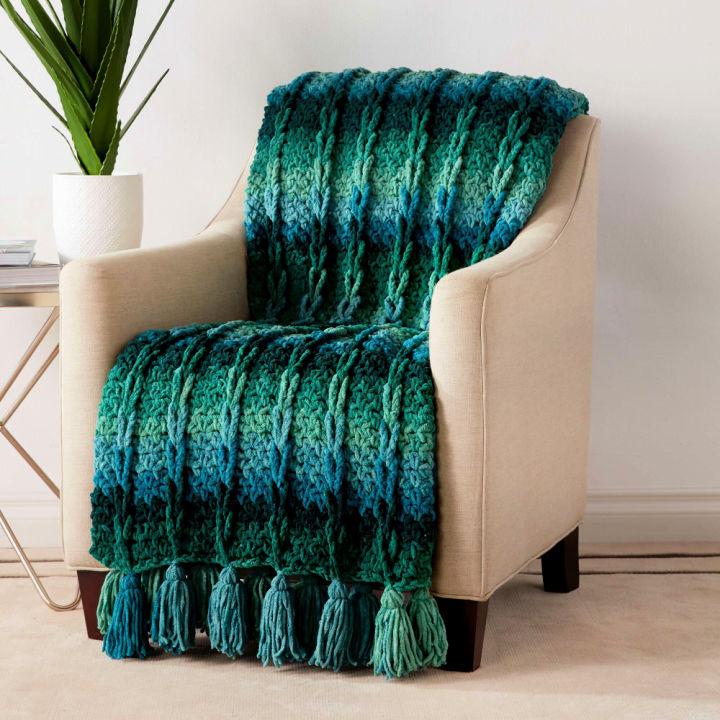 Create a cozy and timeless blanket with the free crochet pattern for a mock cable crochet blanket! This beautiful design will surely be a stunning addition to any home decor. Its unique cable stitch creates a lovely texture, perfect for snuggling up on cold winter nights. The result of this pattern will be an heirloom-quality blanket. This blanket is made from luxurious materials you can cherish for years. Get started now, and bring warmth and beauty into your home with the gorgeous mock cable crochet blanket! yarnspirations
37. Quick and Thick Duster Cover Crochet Pattern

Create a stylish and reusable crochet duster cover with this free pattern. This eco-friendly project only takes bulky blanket yarn and is easy to make. You can easily keep your home clean and green. With the help of this free crochet pattern, you'll have your DIY duster cover ready in no time! You can try it now to add a touch of beauty and coziness to your home. leftinknots
38. Easy Footrest Pouf Crochet Pattern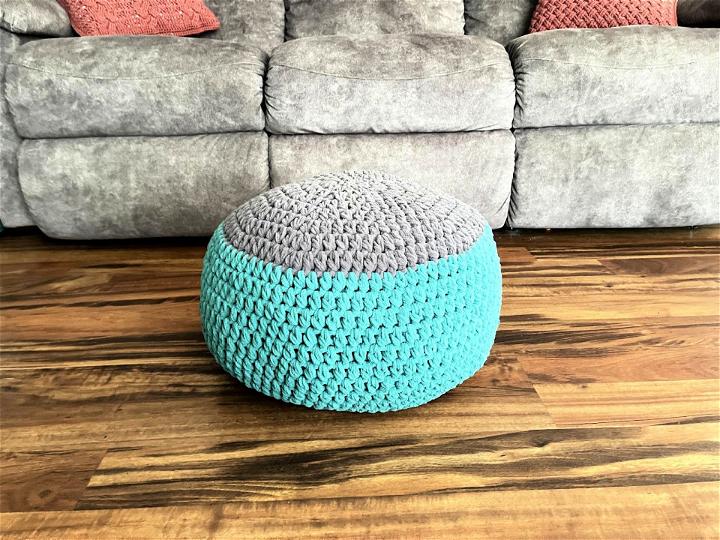 Make your comfortable pouf footrest with this easy crochet pattern. It is suitable for both beginners and experienced crocheters. This DIY project is a great way to add style and comfort to any home decor. The pattern includes detailed instructional photographs and clear instructions on making the perfect pouf footrest from start to finish. Its solid base also makes a great extra seat when needed. Create an eye-catching piece of furniture that will last years with this easy footrest pouf crochet pattern! crochetitcreations
39. Free Crochet Sweeper Cover Pattern for Beginners

Make your cleaning routine easier with this free crochet pattern for a sweeper cover made with Bernat blanket yarn. This ultra-absorbent yarn, combined with the loop stitch, gives it serious cleaning power. This sweeper cover is washable and reusable. So you can use it over and over again. Fit it over your Swiffer sweeper to make chores simpler. Get the free crochet pattern now! leftinknots
40. Easy Bernat Blanket Extra Crochet Blanket Pattern

Make a cozy throw blanket in no time with this easy Bernat blanket extra-free pattern! This beginner-friendly crochet project uses jumbo-weight yarn, a jumbo hook and simple stitches to give you an ultra-soft blanket. It is perfect as a last-minute gift or to treat yourself. This throw will look great anywhere in your home. Get started now and make something beautiful with the help of this free pattern! theloopylamb
41. The Easiest Best Crochet Stitch for Chenille Yarn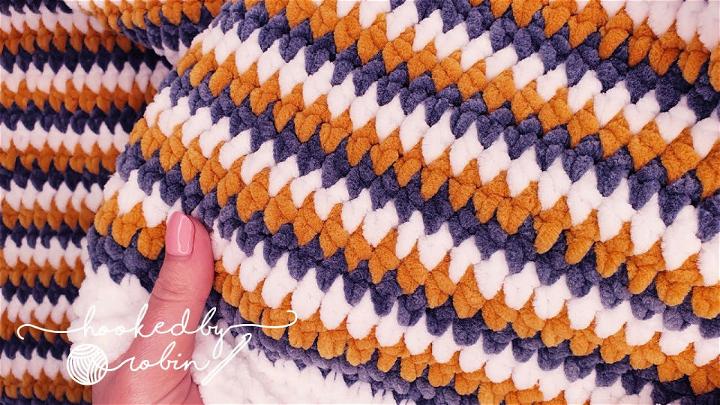 What is the best crochet stitch with chenille, velvet, or blanket yarn? If yes, look no further! There is the easiest and best crochet stitch for these soft, snuggly and cozy yarns. Learn how to carry your yarn up the sides in this guide. So, you can avoid excess shedding of yarn tails and learn to work around your finished blanket. In this way, you can add any border to your desired blanket. With this easy tutorial, you're one step closer to having a perfect crochet project from start to finish.
Related Free Crochet Patterns
Unlock your creativity with our free crochet patterns – choose from a wide range of amazing designs and colors to bring your crafty ideas to life!
Conclusion: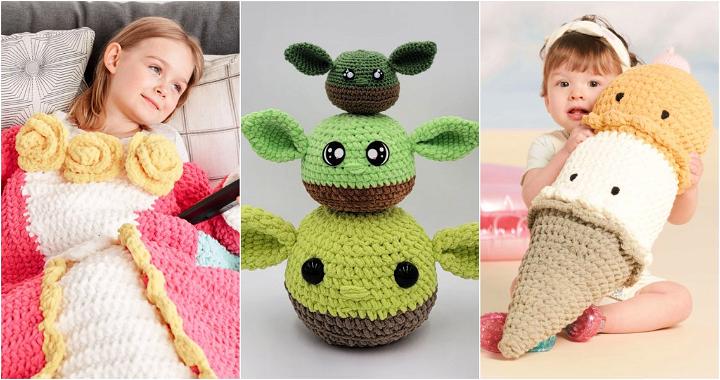 In conclusion, these 40 free crochet bernat blanket yarn patterns provide exceptional options for crafting enthusiasts of all skill levels. From cozy slippers and plush toys to elegant afghans and practical home accessories, these patterns showcase the versatility of bernat blanket yarn, bernat big blanket yarn, and other related products. Embrace your creativity by trying your hand at one of these fun projects, and enjoy the satisfaction of creating handmade treasures with these top-notch crochet patterns. Happy crocheting!