Crochet coasters are a beautiful and unique way to create home decor with your crochet skills. Learn how to crochet coasters with 40 free crochet coaster patterns. All crochet coasters pattern includes detailed instructions that are perfect for beginners! These easy crochet coaster patterns come in all shapes, sizes and colors – funky and cute, square or round – detailed, and step-by-step instructions to making cups and drink coasters. Whether at the start of your crochet journey or as an expert crocheter, these free crochet coaster patterns can provide helpful instructions tailored for beginners and experts alike. Get creative and make crochet coasters unforgettable today with free crochet coaster patterns.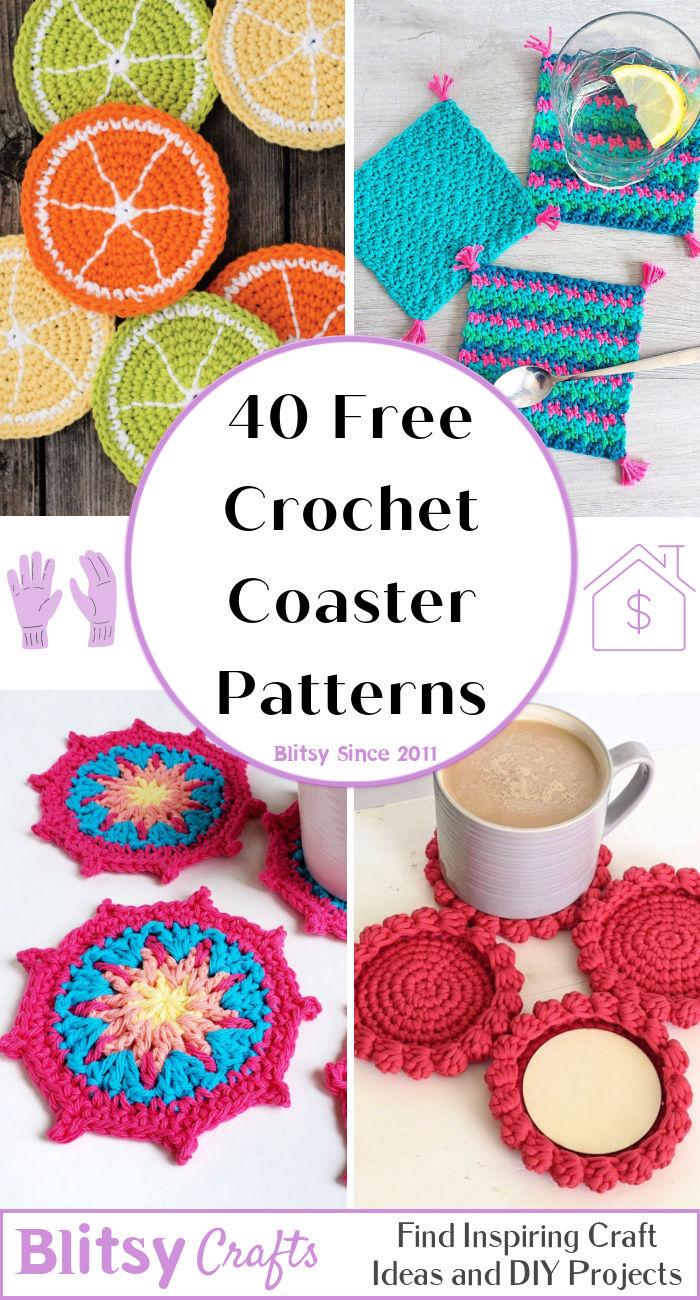 Free Crochet Coaster Patterns
Discover an incredible collection of 40 free crochet coaster patterns for beginners! This selection of crochet coaster patterns is perfect for anyone starting with crocheting, complete with step-by-step instructions and detailed tutorials. Create adorable cup coasters, drink coasters, cute crochet orbs or funky square designs – endless possibilities. Whether you're looking to perfect your first granny square or add a touch of handmade homeware to your decor, these cute and free crochet coaster patterns will inspire your creativity and get you crafting in no time!
Benefits of Crochet Coasters
Crochet coasters are an easy and enjoyable way to upgrade your home decor, protect furniture surfaces from liquid damage, and add a creative touch to any room.
Crochet coasters add color and pattern to the home while protecting furniture from liquid damage. They also make great gifts for housewarmings, birthdays, and holidays.
Types of Crochet Coasters
We have shared many different crochet coaster patterns to choose from, including lacy designs, simple round or square shapes, and intricate patterns with colors and textures. Some crochet coasters can also be made with various materials, such as yarn or fabric.
Crochet Granny Square Coasters
Give your table a classic look with these timeless granny square coasters. This easy crochet pattern is perfect for beginners and makes a stylish and intricate coaster.
Crochet Round Coasters
Create something unique with these adorable round crochet coasters. With the help of an expert, you can craft this simple yet effective design to spruce up any dining table.
Crochet Flower Coasters
Bring some of the outdoors inside with beautiful flower-shaped coasters. This project requires patience and skill, but the results are worth it! A gorgeous addition to any home decor scheme.
Crochet Hexagon Coasters
Get creative with hexagon-shaped crochet coasters. This pattern is great for experienced crocheters, and you can customize the colors to your liking.
Cross Stitch Heart Coasters
Give your dining table a personalized touch with these sweet heart-shaped coasters. With cross-stitching and a few simple materials, you'll be able to make an eye-catching set that will impress guests.
Crochet Starburst Coasters
These unique starburst-shaped crochet coasters are perfect for adding a fun and vibrant flair to any living space. This project allows you to explore different color combinations to develop something truly special.
Chevron Patterned Coasters
Make use of chevron patterns with these modern crochet coasters. This easy-to-follow pattern is perfect for those just starting in crochet, and the result will be a stylish addition to your home.
Colorful Rainbow Coasters
These vibrant rainbow-colored coasters are sure to stand out from the crowd. A great project for anyone looking for something different, these cheerful designs will surely bring some cheer to any table!
Making Crochet Coasters
Making crochet coasters is enjoyable for everyone, from beginners to experienced crocheters. With the right instructions and supplies, anyone can create a beautiful set of crochet coasters in no time at all.
Free Crochet Coaster Patterns
We've shared 40 free crochet coaster patterns below, including tutorials for beginners and advanced crocheters. These free crochet coaster patterns offer a variety of colors, shapes, and textures to choose from, so it's easy to find the perfect design that suits your style. With the many free crochet coaster patterns available below, anyone can craft an impressive set of coasters in no time!
1. Free Crochet Thermal Coaster Pattern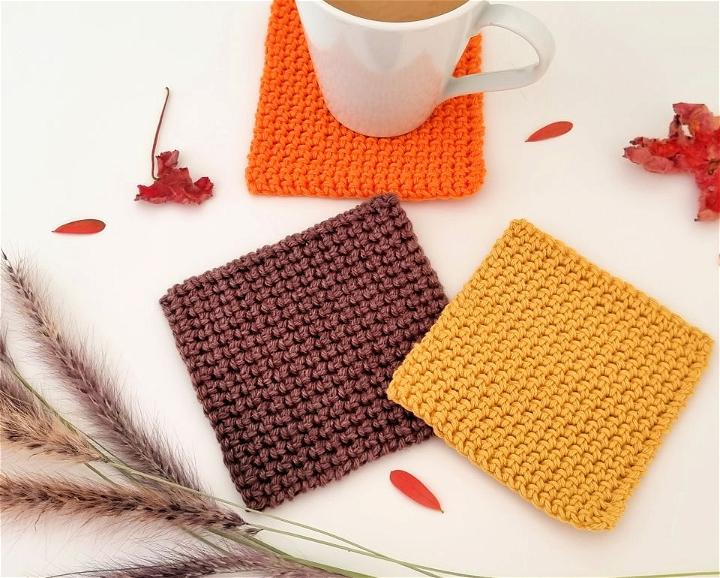 Add a touch of warmth and coziness to your home with these thick crochet thermal coasters. Perfect for all seasons, they come in various colors that you can choose from! This intermediate-level pattern uses the thermal single crochet stitch, which is great for making potholders. Mastering this technique might be challenging, but don't worry; we have a tutorial and video demonstration to help you!
Get this free pattern or ad-free & premium PDF patterns with step-by-step photos and written instructions. Each coaster measures 4″x4″ with a gauge of 4 stitches x 4 rows per inch. Make some today for your cozy home! mycrochetspace
2. Crochet Daisy Flower Coaster – Free Pattern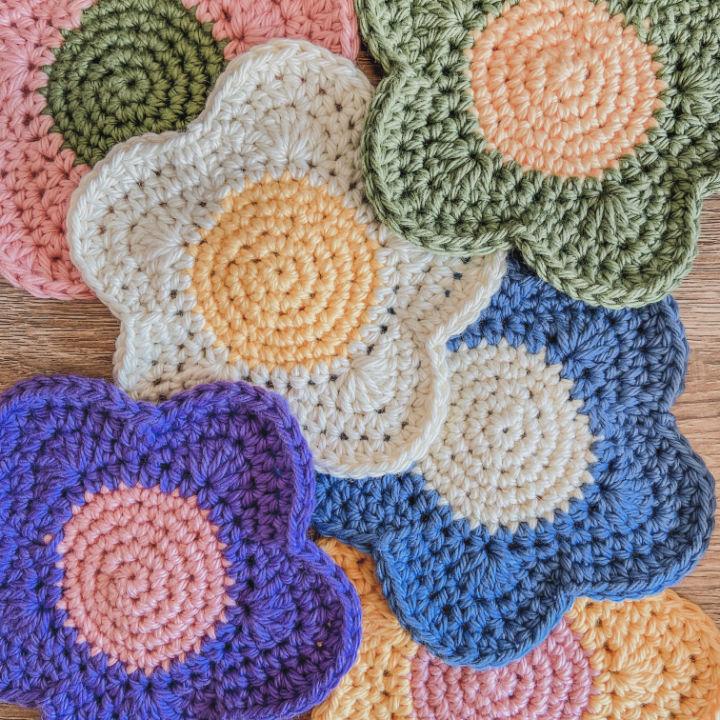 These beginner-friendly daisy flower coasters create a burst of nostalgia in your home. This trendy y2k design is perfect for those new to crochet, and the easy pattern means you'll be done in no time! Use our free tutorial and 100% cotton yarn to make 4″ square coasters with a gauge of 9 stitches wide x 10 rows tall – ideal for quick gifting or gorgeous home decor. Get started today with this fun crochet project and impress your friends & family with the finished results. hayhaycrochet
3. Modern Crochet Bobble Coasters Pattern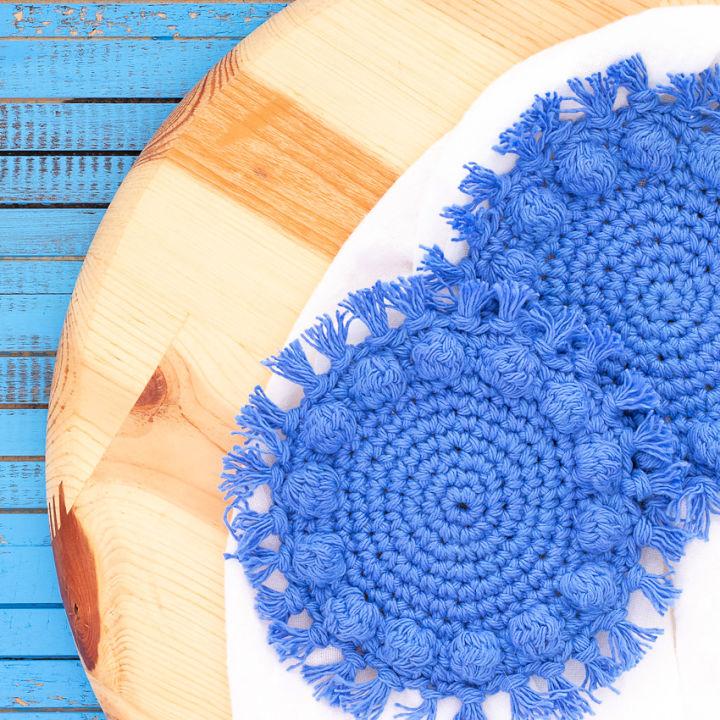 Give a unique touch to your home decor with these boho crochet coasters. Easily create this fun and stylish pattern using only 30 yards of worsted-weight cotton yarn and a 4.5mm crochet hook. The bobbles add texture while the fringe adds bohemian flair, perfect for protecting wood coffee tables or as gorgeous gifts. Get inspired with 16 free coasters and mug rug patterns round-up! youshouldcraft
4. Funky Crochet Square Coaster – Free Pattern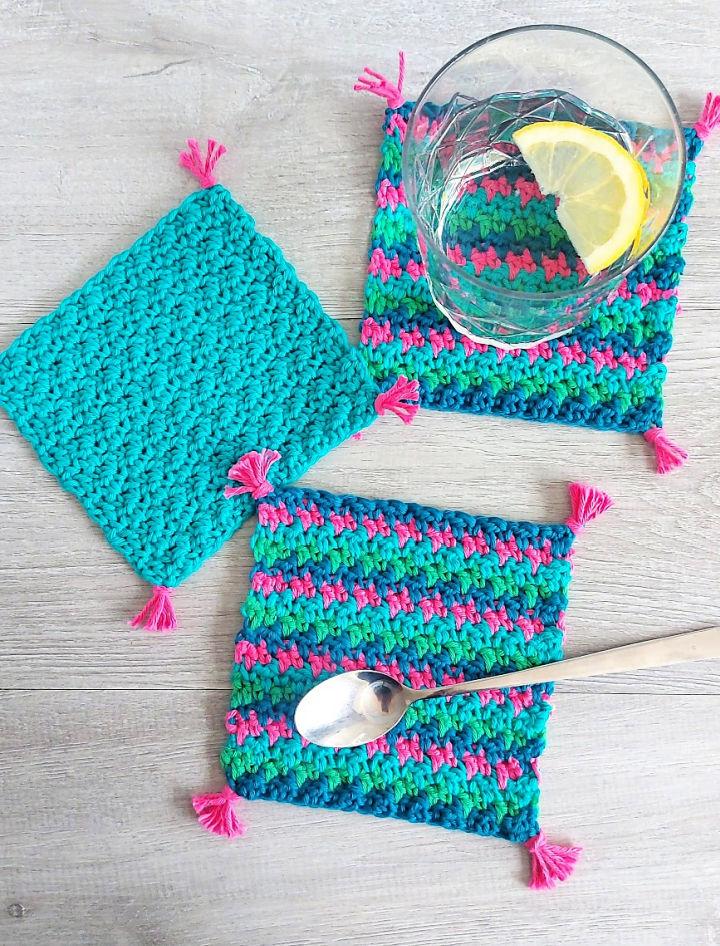 Protect surfaces and add a touch of color to your home with these handmade crochet square coasters. Perfect for beginners, this textured pattern can be customized to make coasters larger or smaller or even in rectangular shapes for use as placemats or pot plant bases. Use durable cotton yarn and a 4mm crochet hook for sturdy creations, then dress them up with quirky tassels and fringes. anniedesigncrochet
5. Crochet Great Harvest Pumpkin Coasters Pattern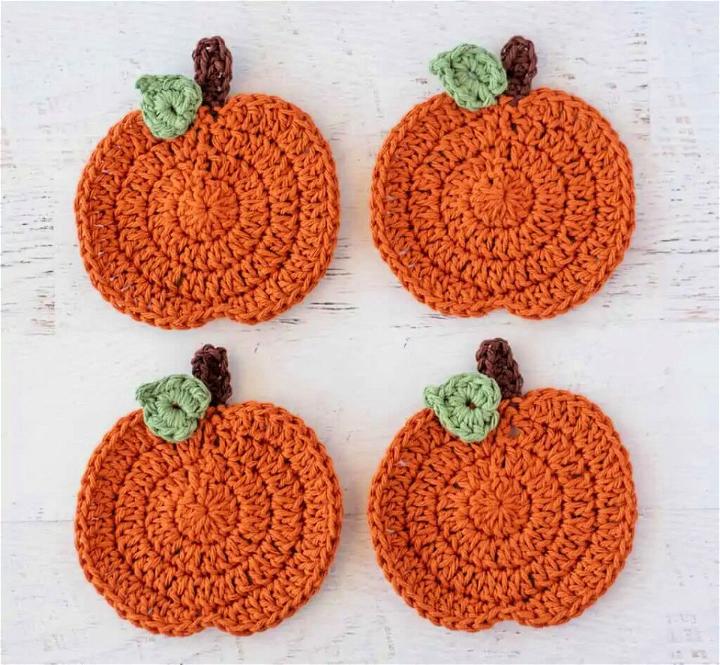 This fall, add a touch of warmth and charm to your home with these great harvest pumpkin coasters. This quick evening project is perfect for beginners with worsted weight yarn and measures 4.5″ wide when finished. Start by making a basic double crochet circle worked on a magic ring, then use the stitch height variations in row 4 to give it the realistic pumpkin indent. Finally, finish off with a crocheted stem and leaf for added realism. These delightful coasters are sure to be a conversation starter in your favorite room – so get crafting today! crochet365knittoo
6. How to Crochet Fall Pumpkin Coaster – Free Pattern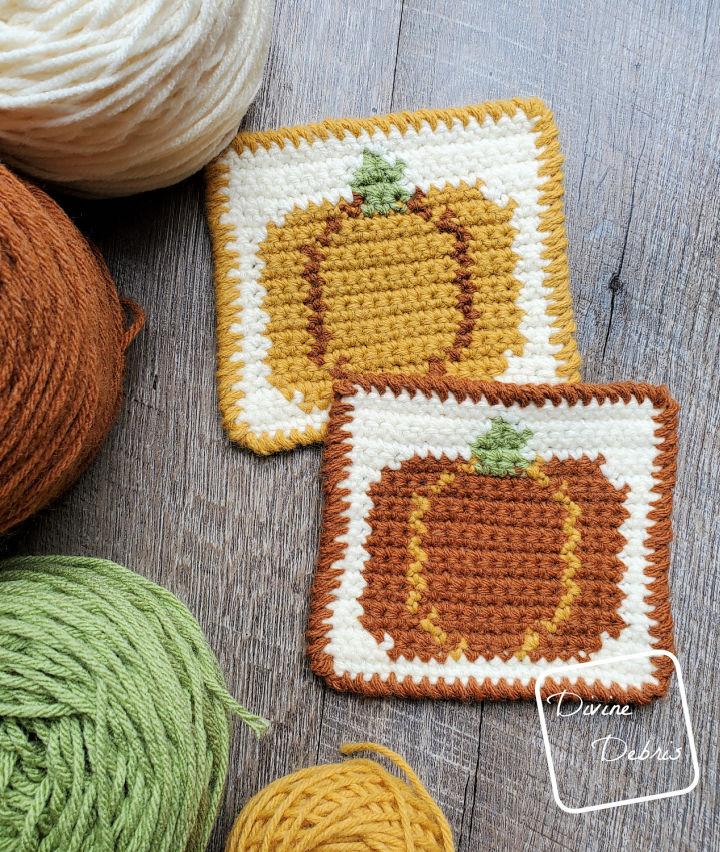 Welcome the fall season with these beautiful pumpkin coasters! This crochet pattern is perfect for intermediate crocheters who are experienced in color work and reading graphs. With less than 1 oz or 62 yds of worsted weight yarn each, you can use stash yarn to make this project extra affordable. The gauge of 19 sc x 20 rows = 4 inches (blocked) allows you to make four coasters with the materials listed. Get your free pattern and start crocheting today – give your home a cozy autumn feel! divinedebris
7. Cute Crochet Citrus Slice Coasters – Free Pattern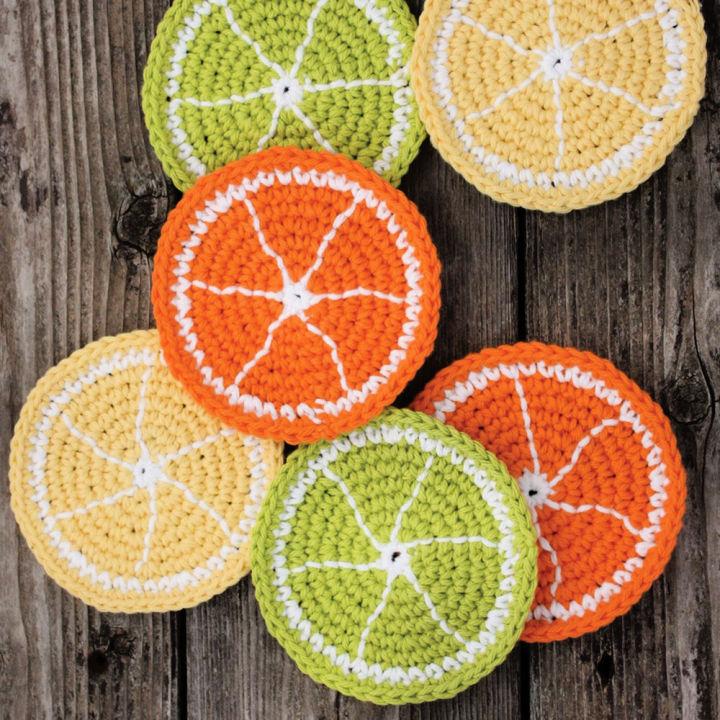 Spice up your home decor with a bright pop of color! Crochet these citrus slice coasters using this beginner-friendly pattern. The pattern requires only two colors of crochily sugar'n cream yarn, and each ball will make approximately 6 coasters measuring 4.5 inches in diameter. With a gauge of 16 sc and 17 rows = 4 inches, it's an easy and quick project to complete – perfect for protecting your surfaces and adding some zest to your home. Get the pattern now and start cropping your own citrus slice coasters today! yarnspirations
8. Free Crochet Mug Nest Coaster Pattern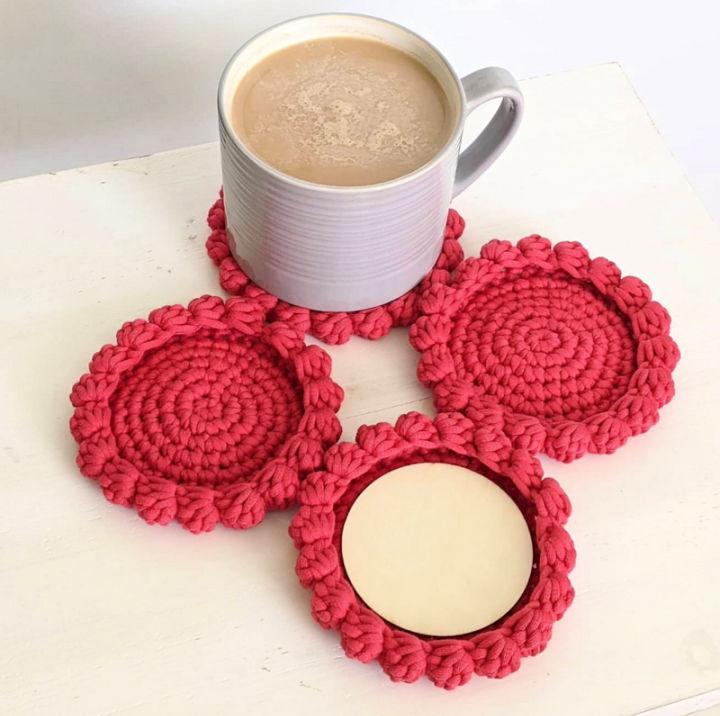 Get ready to add a touch of elegance to your home and protect your surfaces with these mug nest coasters. This free crochet pattern is perfect for advanced beginners and uses two types of yarn and three varying styles, including small and large sizes. All you need is U.S. H/5.0 mm and U.S. J/6.0 mm hooks, scissors, a tapestry needle, plus bernat maker home dec and i love this cotton yarn. With an easy skill level of advanced beginner, this pattern's ideal for any crafter looking to take on a new challenge! Download the pattern now to start crocheting your mug-nesting coasters! jessicapazcreates
9. Beautiful Crochet Spring Flower Coaster Pattern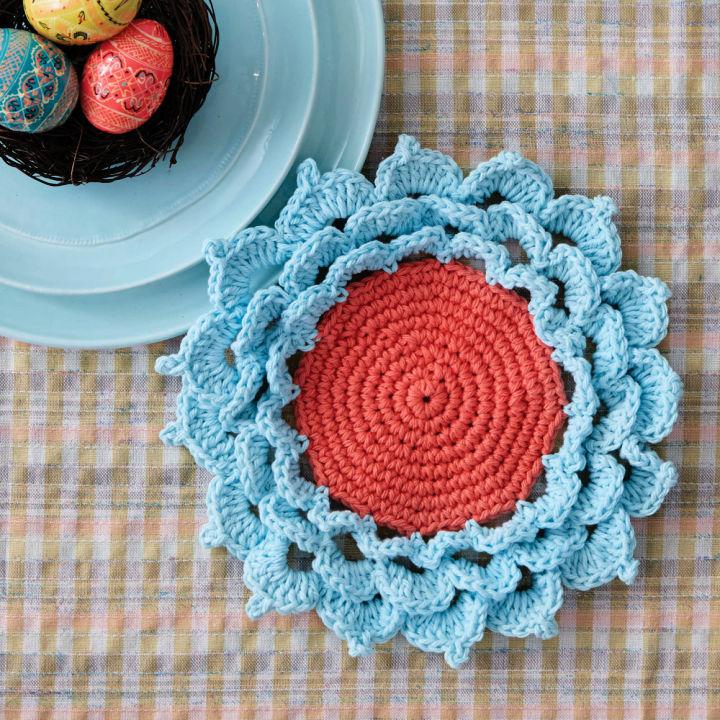 This stunning crochet spring flower coaster is sure to liven up any table! Measuring an 8″ (20.5 cm) diameter and made with bernat handicrafter cotton yarn in tangerine and robin's egg for the contrasting colors, this easy-level project can be completed with a U.S. size H/8 (5 mm) crochet hook. With 13 sc and 14 rows making up 4 inches of your work, you'll have a beautiful coaster in no time! yarnspirations
10. Lacy Crochet Flower Coaster Pattern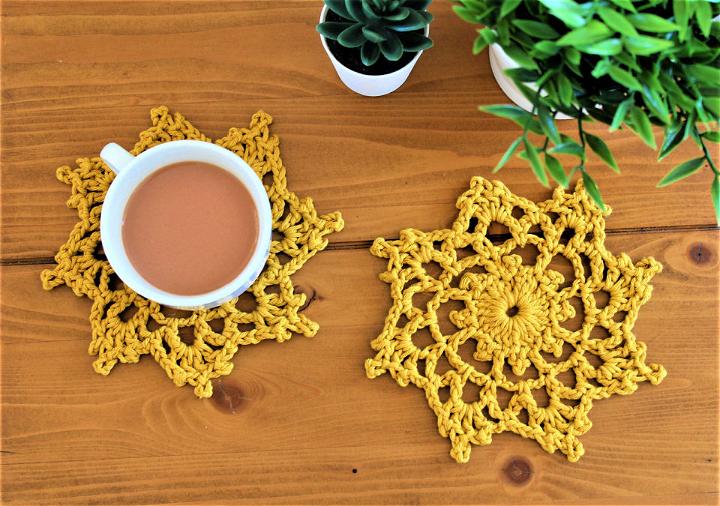 Let your style shine bright with this beautiful handmade masterpiece. Bring a touch of elegance to your home with this free crochet pattern. Perfect for those with some crochet experience, the lacy flower coaster is made with cotton aran yarn and features special stitches such as picot! Get the easy-to-follow pattern now, and you'll be crocheting gorgeous coasters in no time; grab yourself 93 yards of yarn, a 5mm hook, scissors, tapestry needle, tape measure, blocking boards & pins – 7.5 inches across when finished. Start crafting today! trulycrochet
11. Cool Crochet Picot Points Cup Coasters Pattern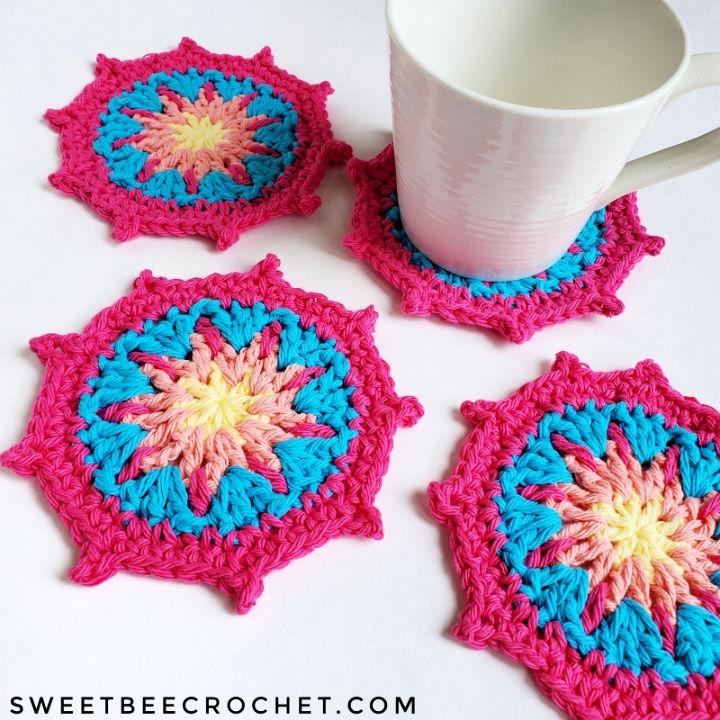 Are you looking for an easy and creative way to spruce your home decor? Look no further! This free crochet coaster pattern is perfect for beginners and can be customized with different colors. It only requires 5 rounds of 18 yards of worsted-weight cotton yarn, making it a great stash-buster project.
Get the materials needed – 4 colors of worsted cotton yarn, a 5mm hook, yarn needle, and scissors – and start creating your beautiful coasters! They're not just decorative; they can also be used under plant pots to protect surfaces. Get the free pattern now and get creative with your home decor! sweetbeecrochet
12. Pretty Crochet Coffee Cup Heart Coaster Pattern
Crochet the perfect Valentine's Day gift with this free crochet heart coaster pattern! These coasters are easy to make and great for using up your yarn stash. The finished size is approximately 5″ x 5″, and you can adjust the hook size to meet the gauge if desired. No matter what colors you choose, these heart-shaped coasters will look amazing! Get started today and surprise that special someone with a handmade crochet gift they'll cherish. For this crochet coaster pattern, you need the worsted weight 4 yarn and a 4mm crochet hook! theturtletrunk
13. Quick and Easy Crochet Drink Coasters Pattern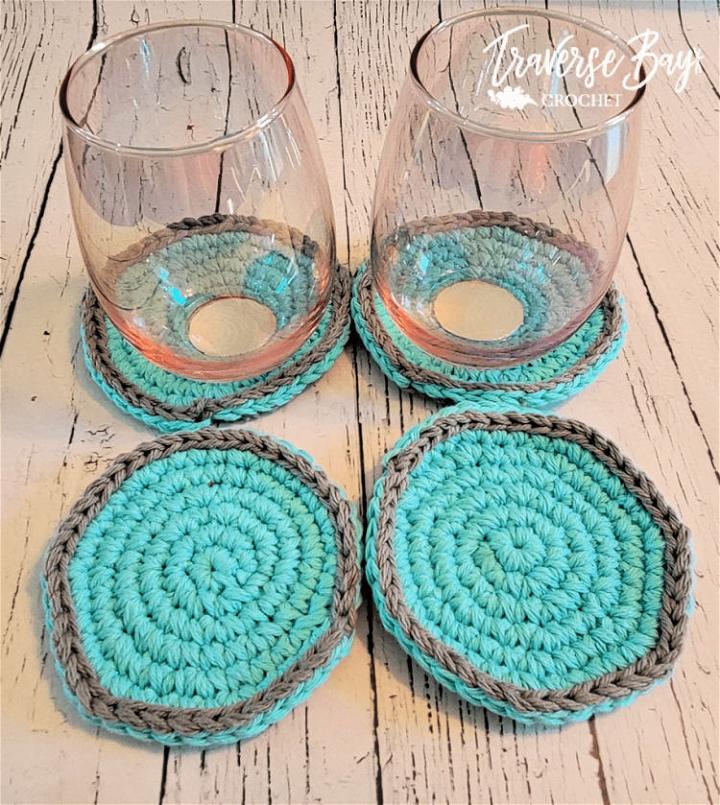 Revitalize your home with these easy crochet coasters! This free pattern uses 2 strands of 100% cotton yarn for durability and a contrasting color for detail. All you need is a size H, 5.00mm crochet hook, plus 2.5 ounces of "seabreeze" and "overcast" lily sugar's cream yarn – and in just one afternoon, you'll have yourself a set of beautiful coasters. Start this fun project by adding much-needed color to your living space today! traversebaycrochet
14. Modern Style Crochet Coasters Pattern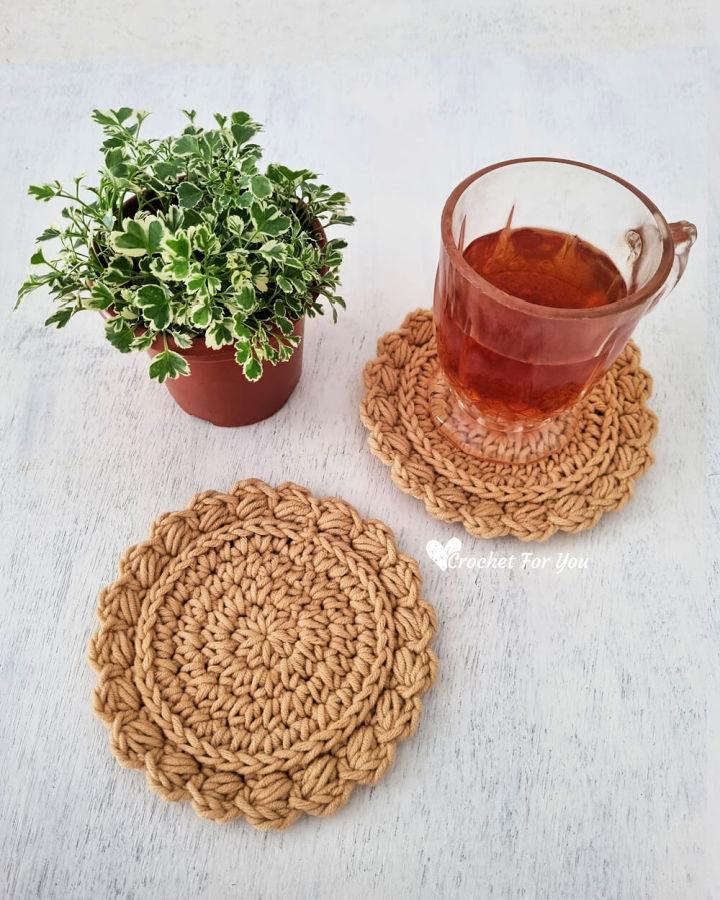 Welcome the summer season with style and flair! This free pattern of simple & modern style crochet coasters is perfect for those with intermediate crochet skills. Featuring single crochet, puff stitches and the third loop technique to create a unique texture, you can make your 5-inch diameter coasters. Gather ice yarn lorena worsted in cafe latte, a US H-8/5mm crochet hook, tapestry needle and scissors to get started today! Freshen up any room decor this summer with these modern crocheted coasters. crochetforyou
15. How to Crochet Flower Coasters – Free Pattern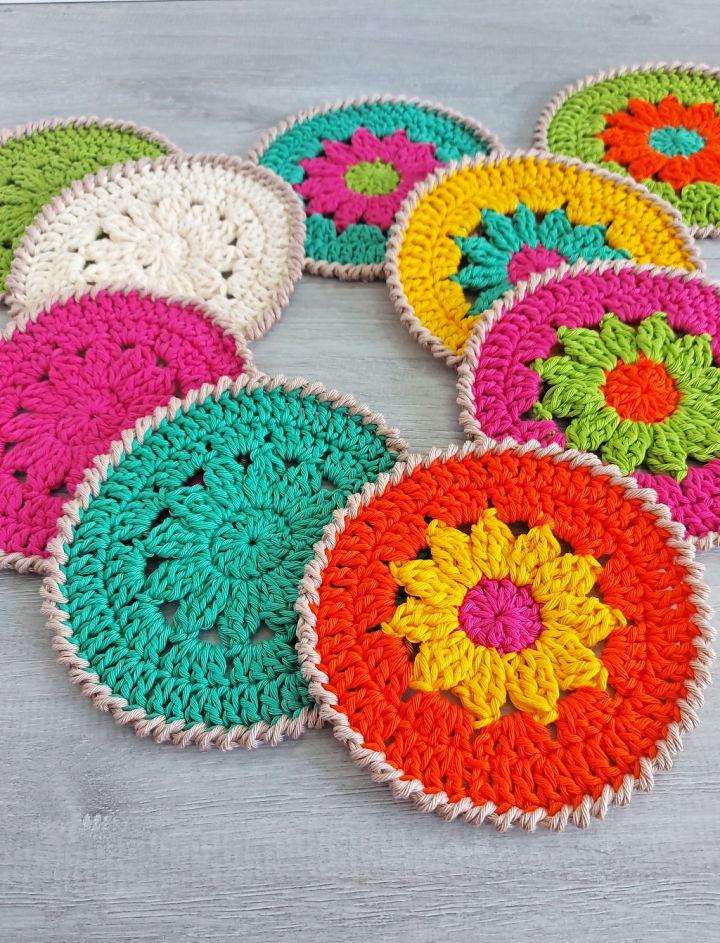 Take your hook out, and crochet flower coasters are fun, easy and colorful! Choose from an assortment of bright colors to add a pop of life to your coffee table. This free pattern only needs small yarn, so it's perfect for using up that stash. Each coaster is 15cm (6in) across – perfect for any size mug or glass. The colorful little flowers look great on a summer table in bright color combinations and make great gifts!
Cotton yarn is absorbent, washable and ideal for this project; all you need is some aran weight yarn, a 4.5mm crochet hook and a yarn needle to weave it all together. Make these beautiful coasters today – the possibilities are endless! anniedesigncrochet
16. Crochet Boho Coaster – Free PDF Pattern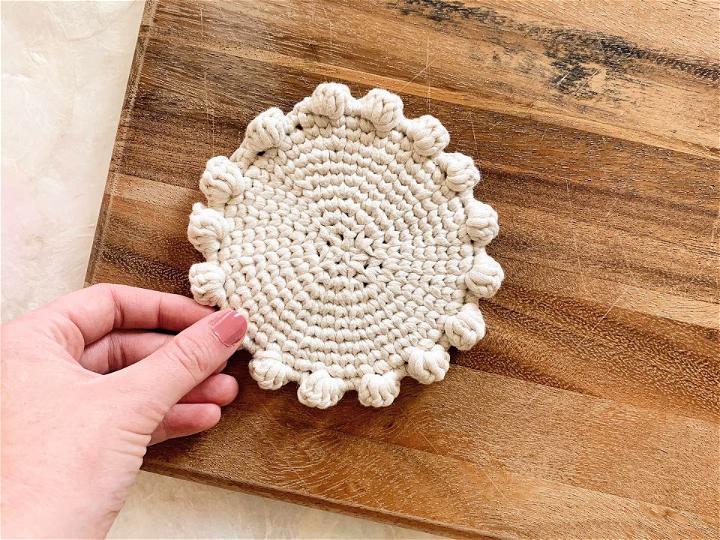 These unique boho crochet coasters take your home decor to the next level! This easy/intermediate free pattern features a single center crochet and bobble stitches around the border. Made using bernat maker home dec yarn in cream, plus a size G hook, scissors and tapestry needle — you'll have everything you need to get started. Perfect for those with an eye for bohemian-style decorating, this set of boho crochet coasters is sure to turn heads and make your space feel extra special. Try out this crafty project today! modernmade
17. Fastest Crochet Sunflower Coaster Pattern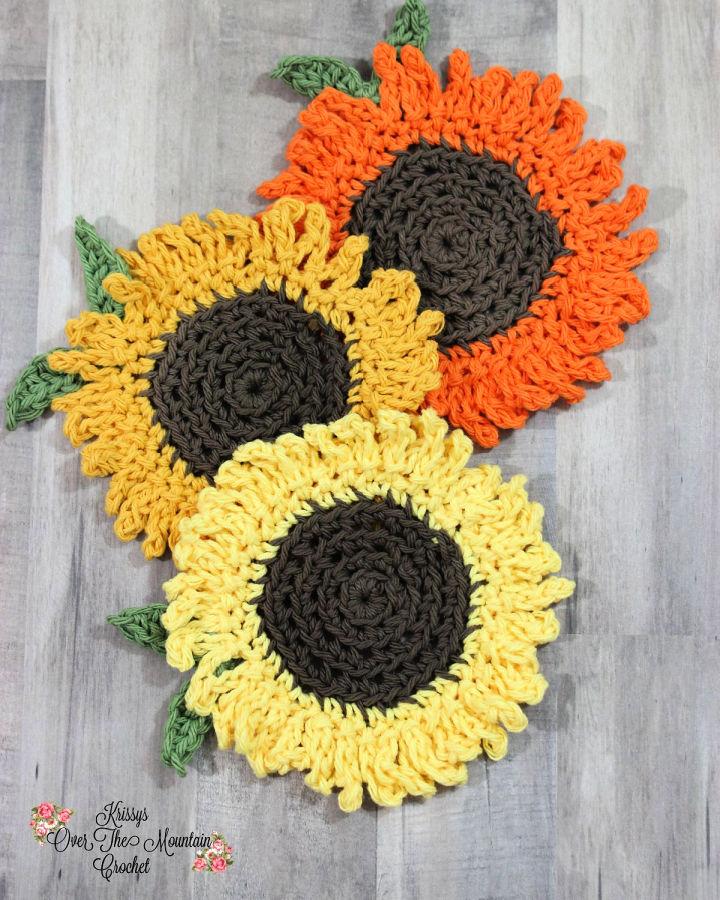 Make your home look special with this easy-to-crochet sunflower coaster! Quickly crochet 5 or 6 of these coasters in an evening while you watch your favorite show. The thirsty dishcloth yarn will absorb moisture and spill from glasses and coffee cups. This cute, fun project is perfect for any level of crocheter – use cotton d yarn to create a beautiful sunflower pattern that will brighten up any room. Crochet a few extra matching pieces like the sunflower dishcloth and hot pad for a truly unique dining set! krissysoverthemount
18. Crochet Hades the Black Cat Coaster Pattern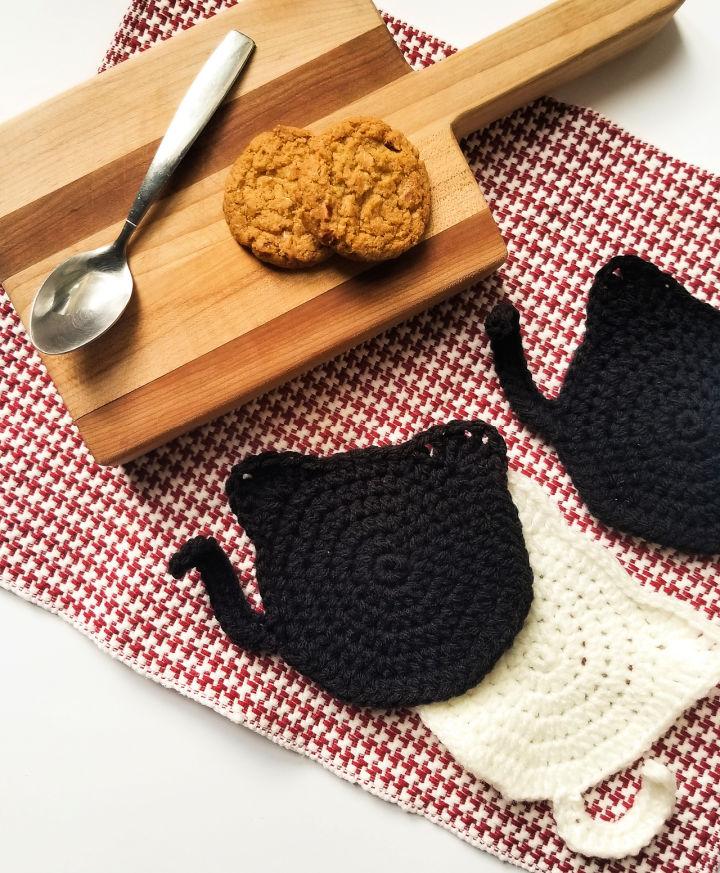 Looking for a free and easy crochet pattern? Look no further! This Hades the Not-Diabolical Cat crochet coaster pattern is perfect for beginners. Crochet it with any worsted weight yarn in any color you'd like – it's so quick you can make and give it to all your loved ones. No black cats were harmed in making this adorable design – just cuddles and catnip! Get creative with colors and give them something special today. lesmaillesamailloux
19. Simple Crochet Coaster – Step By Step Instructions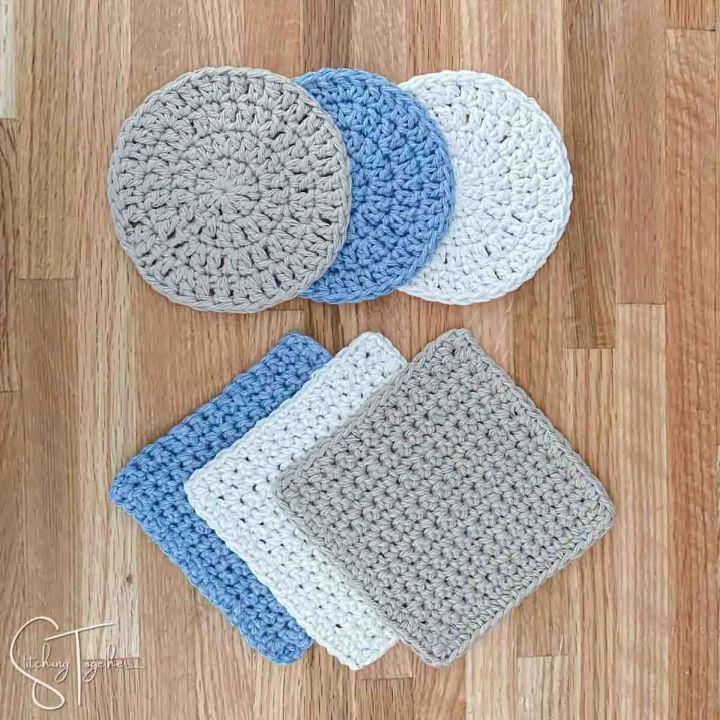 Are you ready to learn how to crochet a coaster? This ultimate guide has everything you need to make easy crochet coasters with this tutorial and free patterns. Get started with scrap yarn and an appropriately-sized crochet hook, like the U.S. H/5.0 mm! For the round coasters, use 0.24 oz of lily's sugar 'n cream yarn (ecru, tute or stonewash) & for square coasters, use 0.37 oz. A yarn needle will help weave in ends for a professional finish – leaving you with charming handmade pieces that are perfect for tea time! stitching together
20. Super Easy Crochet Coaster Pattern for Beginners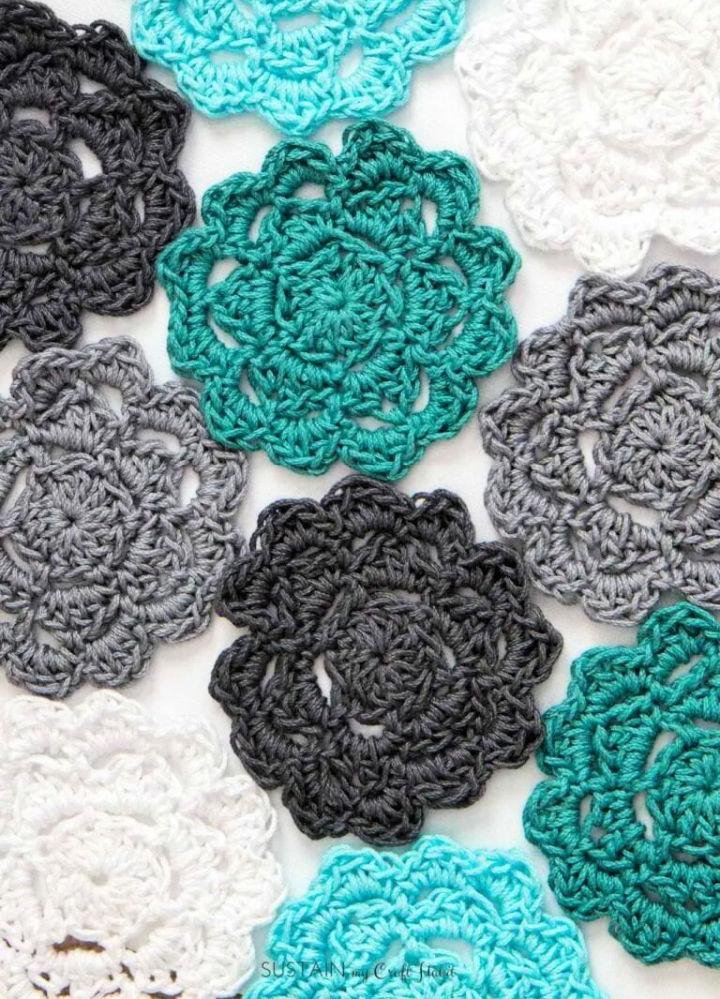 Looking for a beginner-friendly way to make crochet coasters? This free crochet pattern is perfect! This versatile project features simple instructions and step-by-step photos, so you can easily create stunningly beautiful coasters in no time.
Whether you're just starting or have some crocheting experience, this pattern will come in handy. When finished, the results are delicate and eye-catching – making them great gifts paired with mugs from this nature-inspired collection. Get your G/7–4.5mm hook and lion brand 24/7 cotton yarns ready to start crafting your own set of stylish crochet coasters today! sustainmycrafthabit
21. Crocheted Round Floral Coaster Pattern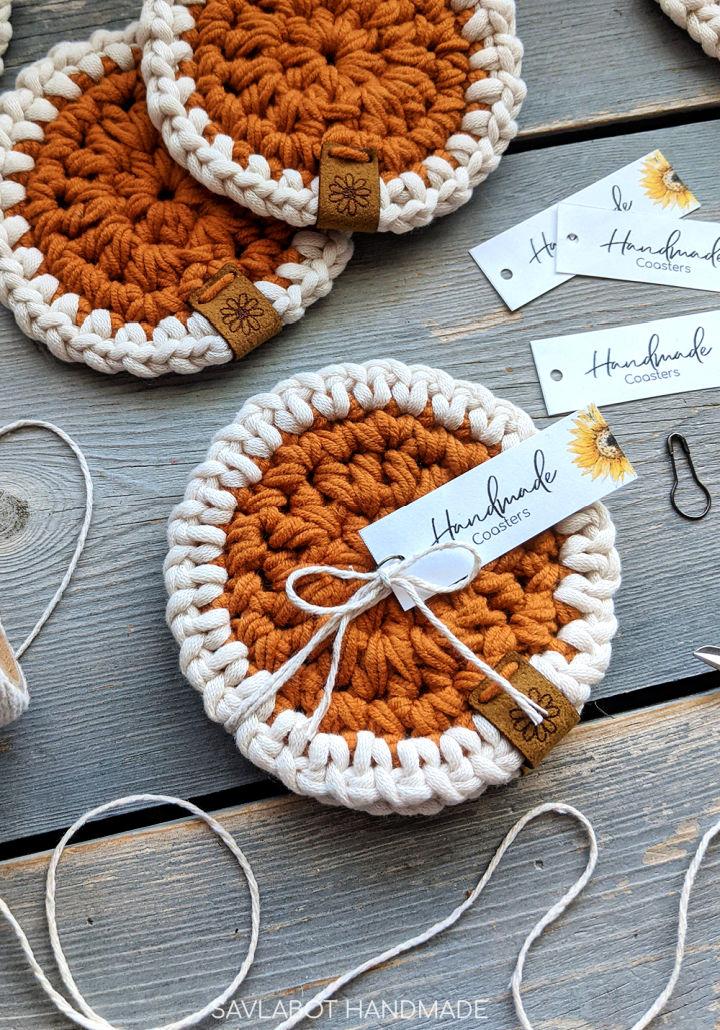 Crank up your crochet skills with this easy-to-follow pattern for simple floral coasters. All you need is a 6.0mm crochet hook, bernat maker home dec or lion brand cotton-ease yarn (or any bulky weight yarn – category weight 6) held double-stranded, and a darning needle. For beautiful results, each coaster measures approximately 3.75″x3.75″ in size – and no need to worry about gauge accuracy! Add a touch of beauty to your kitchen tablescape with these handmade accents, sure to impress your guests! savlabot
22. How To Make Pumpkin Coaster – Free Crochet Pattern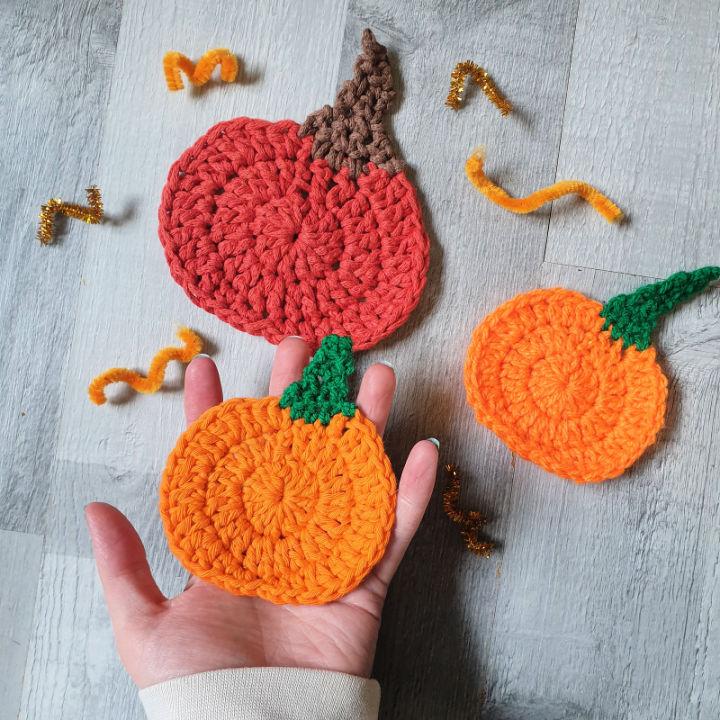 Cozy up with a hot chocolate and make yourself an Autumn-themed coaster this season! This pumpkin coaster-free pattern is perfect for the job – written in U.K. terms, but U.S. conversion is included. All you need to get started is a macrame/cotton cord (orange, brown and green), a 5mm crochet hook and a large-eyed needle for weaving. You can also use any yarn, like cotton or acrylic D.K./light worsted. Just adjust your hook size according to the yarn chosen. Get crafting with this free pumpkin coaster pattern today! letscreateagift
23. Crochet Meadowlark Coasters Diagram
Bring a creative and fun flair to your home with the meadowlark coasters free crochet pattern! With just 16 stitches and 8 rows, you can work up these adorable 3.75" coasters with 0.25" thickness that are perfect to use in your daily life! Use it as part of a cozy cabled throw cushion cover for your favorite wingback chair or an extra chunky basket to store all of your crafting supplies – no matter what you choose, this project will bring joy into any room in the house! hopefulhoney
24. How to Crochet Flower Coaster – Free Pattern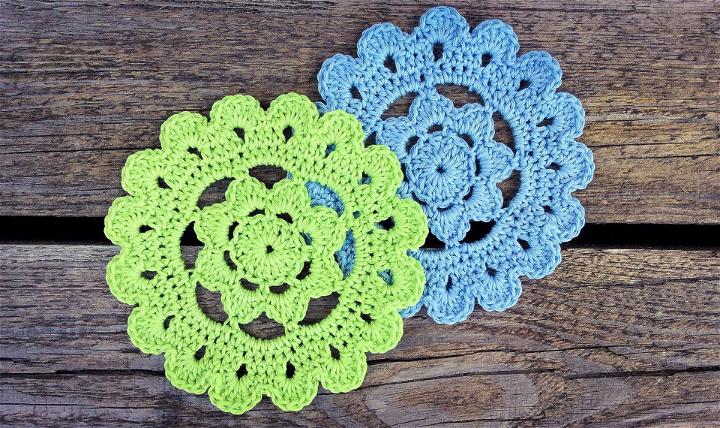 Elevate the look of your home with this easy crochet flower coaster-free pattern! You will find the written pattern and video tutorial for it below. The finished product measures approx. 14 cm in diameter and is suitable for those of an intermediate skill level or higher. Required materials are sport weight mercerized 100% cotton yarn, a 3mm crochet hook, scissors and a yarn needle/latch hook for weaving in ends. Make something special today – download this free coaster pattern now! kristinescrochets
25. Crocheting Acorn Coaster – Free Pattern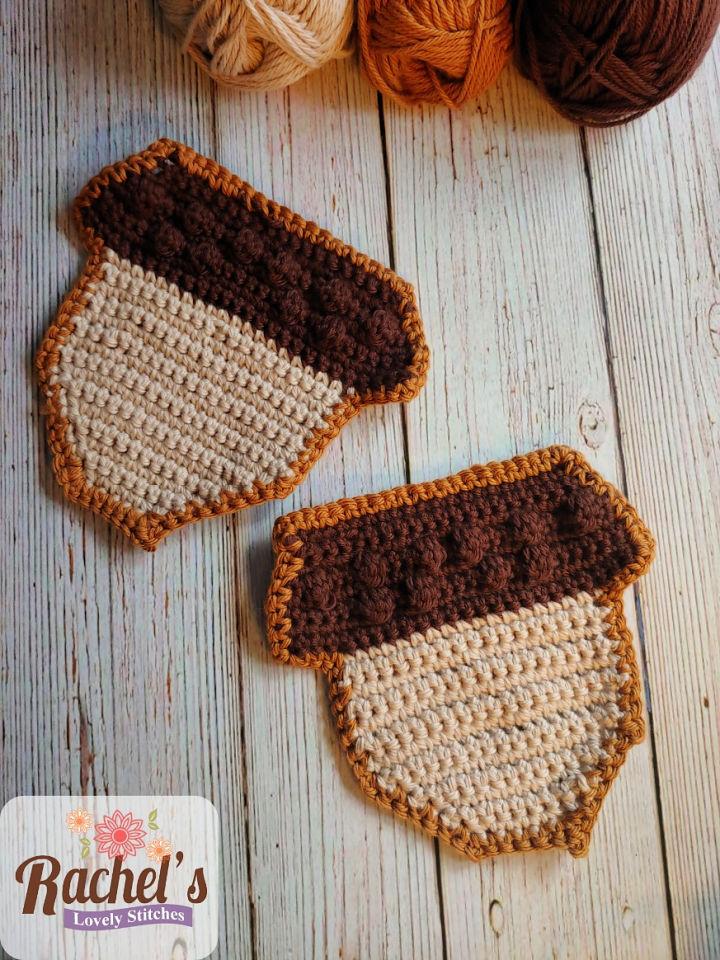 Spend some time with your hook and crochet a unique and beautiful home decoration with this free crochet pattern for an acorn coaster or hot pad! Perfect for the holiday season, this easy-to-follow beginner/intermediate pattern requires only 3 colors of medium-weight cotton yarn, a 4.0 mm crochet hook, scissors and a yarn needle. Make as many coasters as you need to complete your seasonal look! Give them away as hostess gifts or keep them all for yourself – these crocheted acorns bring beauty into any space. rachelslovelystitches
26. Free Crochet Pom Pom Coaster Pattern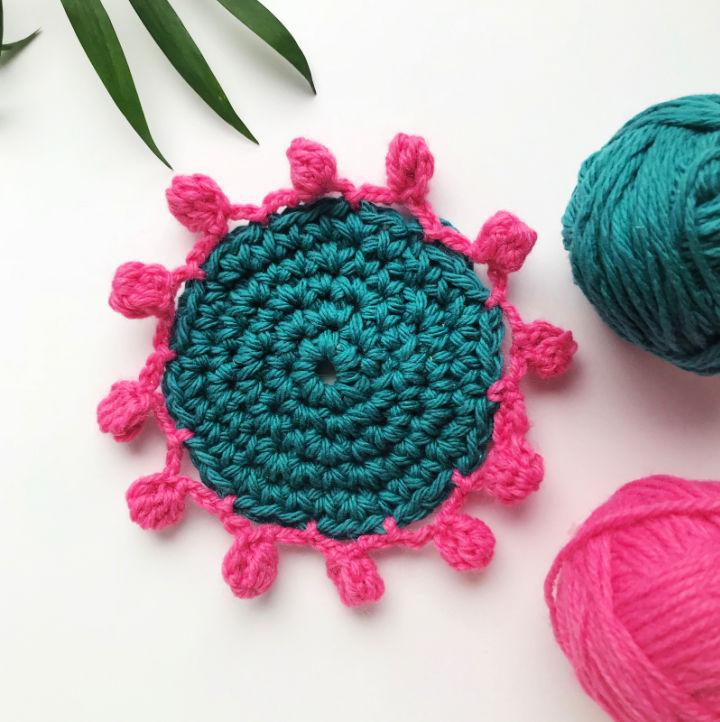 Get busy with your beginner crochet skills and crochet a set of eye-catching and unique pom pom coasters with this free pattern! Using worsted cotton yarn for the main color and fingering weight yarn in a contrasting color, plus crochet hooks 5.5mm and 2.5mm, scissors, and tapestry needle, create these fun home decor pieces to brighten any room. Perfect for beginners or those looking for an easy project – grab your supplies today & start crafting! maddiemakes
27. Colorful Crochet Coasters Pattern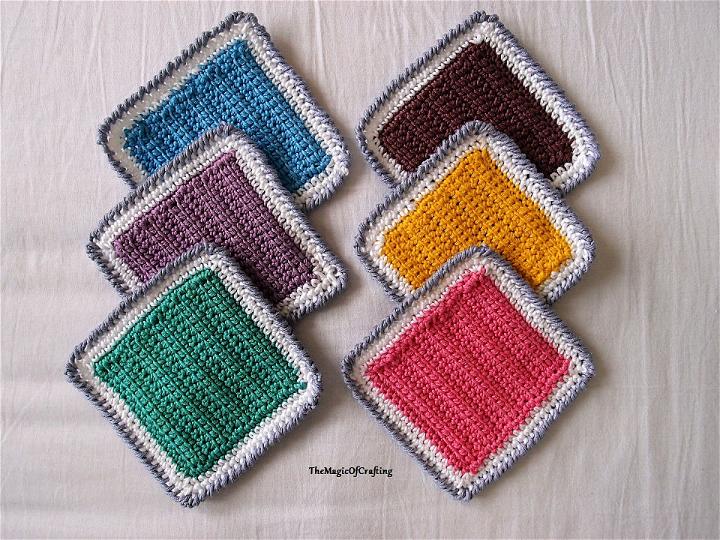 Welcome a fresh new spring with this set of colorful crocheted coasters and hot pads! Perfect for cleaning up, reordering and renewing your kitchen. This is an easy crochet project using scrap yarn from other projects. The yarn should be 100% cotton as it absorbs well and can withstand high temperatures in the washing machine. The hook size needed is 4mm/G or whatever suits your yarn. The finished size is 10x10cm. Get creative & grab your free pattern now! themagicofcrafting
28. Thread Crochet Floral Doily Coaster Pattern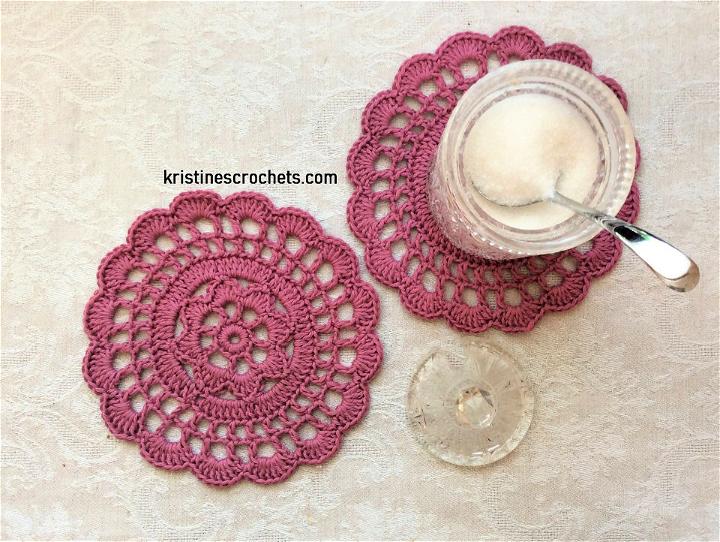 Are you searching for an easy and beautiful crochet project? Check out this free pattern for a crochet floral doily coaster! This simple design is great for beginners and uses basic stitches to produce a stunning result. The finished coaster measures approx. 16 cm in diameter – so it's the perfect size to display on your favorite table or shelf!
All you need is fingering weight 100% cotton yarn, size 1- superfine; alize bella Yarn in colorway rose, 3mm crochet hook; scissors; and either a yarn needle or latch hook to weave in ends. Get creative with this project – make as many coasters as you want and show off your skills! kristinescrochets
29. Crochet Grandview Granny Square Pattern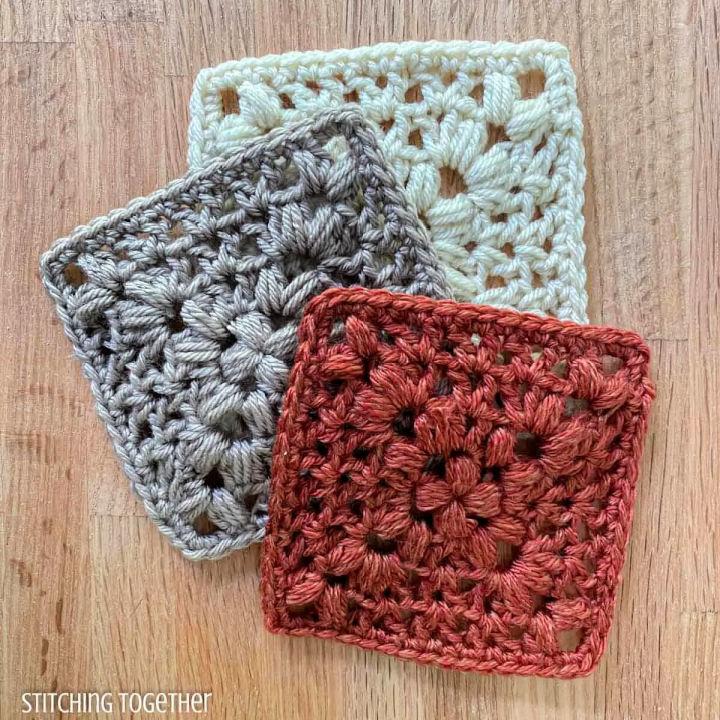 Lovely granny square crochet pattern free, crochet it to make beautiful instant coasters while adding a lot to your crochet skills! This beautiful crochet pattern is perfect for heirloom-quality blankets, bags and scarves. Intermediate skill required with U.S. size I/9 – 5.5 mm crochet hook and premier anti-pilling everyday yarn (category 4 worsted weight yarn). You will need a large eye yarn needle to finish off the project. Get this amazing Grandview granny square crochet pattern free today and start creating something special! stitching-together
30. Free Crochet Turtle Coasters Pattern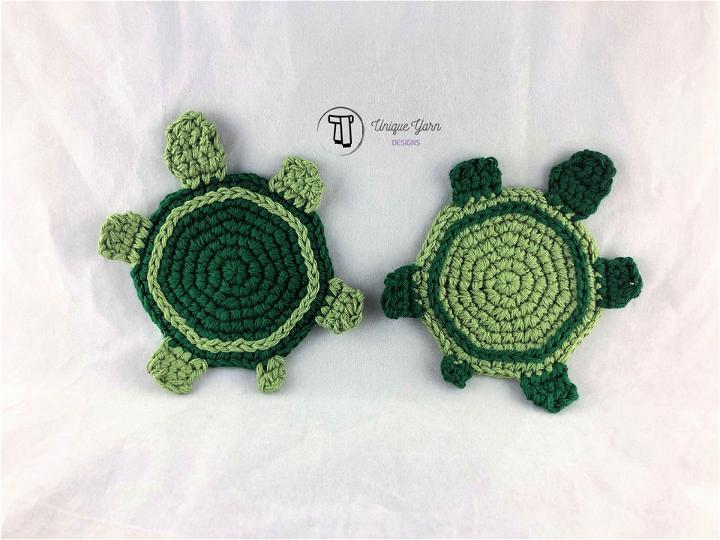 This turtle coaster crochet pattern gives a glam touch of nature to your home decor! This fun and functional piece is inspired by the majestic sea turtle and its incredible lifespan. Crafted using a 4.5mm crochet hook, peaches & cream yarn in forest green, lily sugar n' cream yarn in sage green, and a yarn needle/darning needle – it's an intermediate-level project that makes for a great gift or addition to any room. Give your home an elegant makeover today with this timeless DIY pattern! uniqueyarndesigns
31. Crochet Spring Tulip Coaster Set – Free Pattern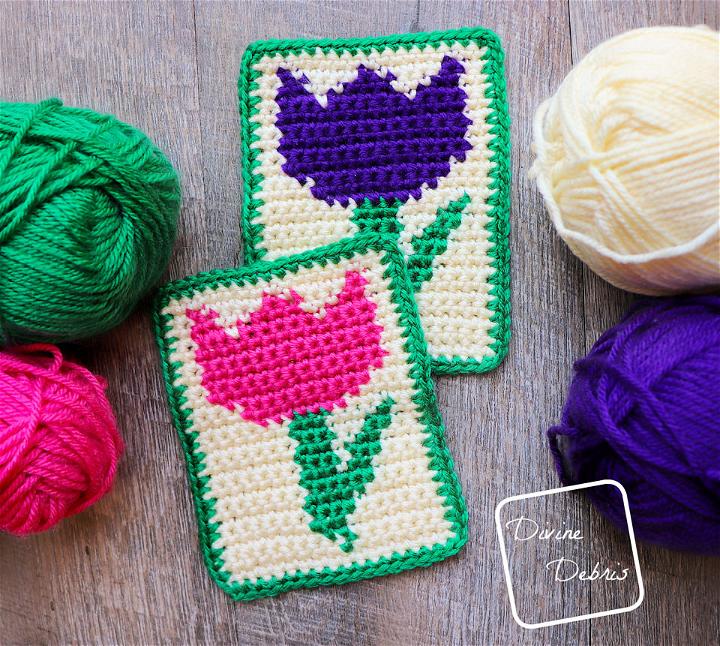 This listing is for a detailed, easy-to-follow crochet pattern with step-by-step instructions on how to make a beautiful spring tulip coaster. You need 3 colors of worsted weight/ size #4 yarn, a clover U.S. G (4.00 mm) crochet hook, scissors, measuring tape, and a yarn needle for notions. Gauge: 17 sc x 20 rows = 4″ (blocked). Make the perfect accessory for your kitchen or home decor today! clover usa
32. Simple Crochet Round Coaster Pattern for Beginners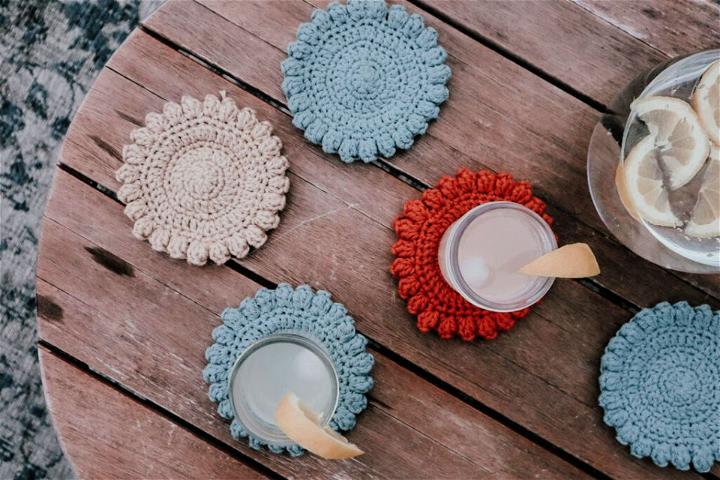 Spruce up your home with this free crochet coaster pattern! Perfect for beginners, these cheerful Spring Tulip coasters are made with 3 colors of worsted weight yarn and a 4.00 mm crochet hook. Make them in various colors, or use some scrap yarn to get creative! The 5dc popcorn stitch gives the finished product a beautiful, professional-looking finish. With measurements of 17 sc x 20 rows = 4″ (when blocked), you'll be able to make enough for your whole family in no time! Get started today with the simple materials: worsted weight/ size #4 yarn, clover us g (4.00 mm) crochet hook, scissors, measuring tape & a yarn needle. sigonimacaroni
33. Vintage Crochet Heart Coaster Pattern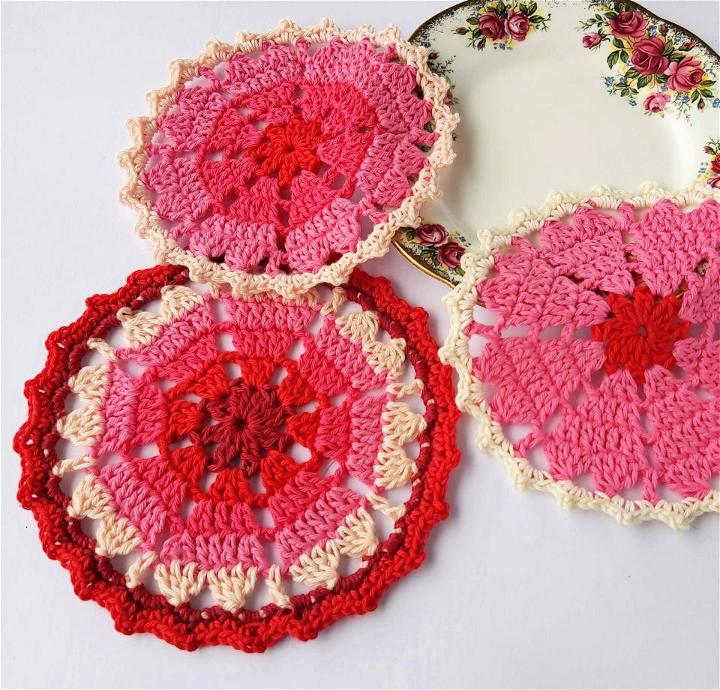 Brighten up your home for Spring with this cheerful crochet tulip coaster pattern! This pattern uses worsted weight/ size #4 yarn and a clover U.S. G (4.00 mm) crochet hook to create the perfect coaster that doubles as simple decor.
The lace details form tiny hearts around the edge, making it ideal for gifting on Valentine's Day or any special occasion. Measurements are 5.5 inches (14 cm) in diameter, and only small amounts of cotton yarn are needed. Follow the instructions for an easy-to-make piece of handmade decor that will stand out in any room! anniedesigncrochet
34. Pretty Crochet Spring Bunny Doily Coaster Pattern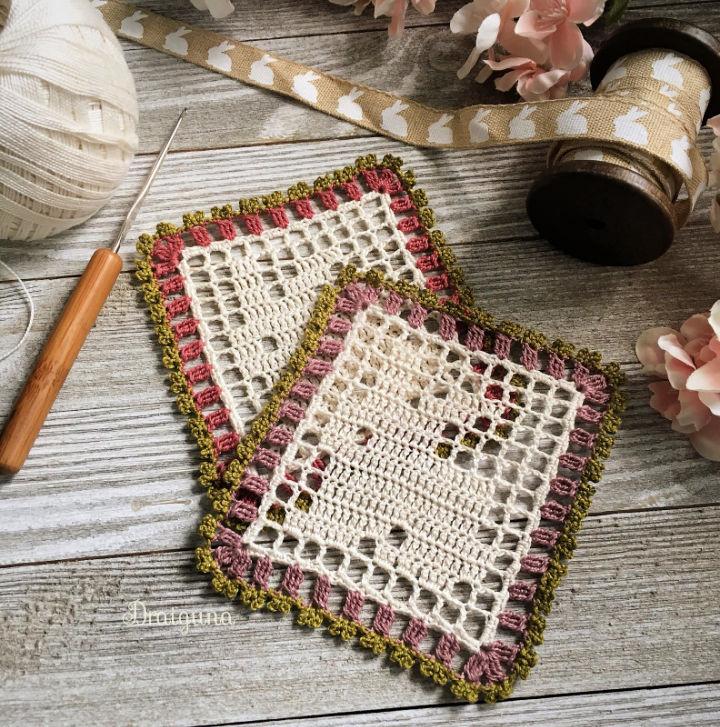 Fancy up your home with a spring tulip coaster crochet pattern! This 13 row filet crochet design comes in 3 different colors and is perfect for adding a burst of color to any room. The finished size measures 4 ¼″ wide and 4 ½″ tall, so it's small enough to fit almost anywhere. You need worsted weight yarn, a clover U.S. G (4.00 mm) crochet hook, scissors, measuring tape, and yarn needle – plus some patience! This beautiful piece will last many seasons with 17 stitches per 4″ square blocked out correctly. draiguna
35. Ombre Square Coasters Design – Free Pattern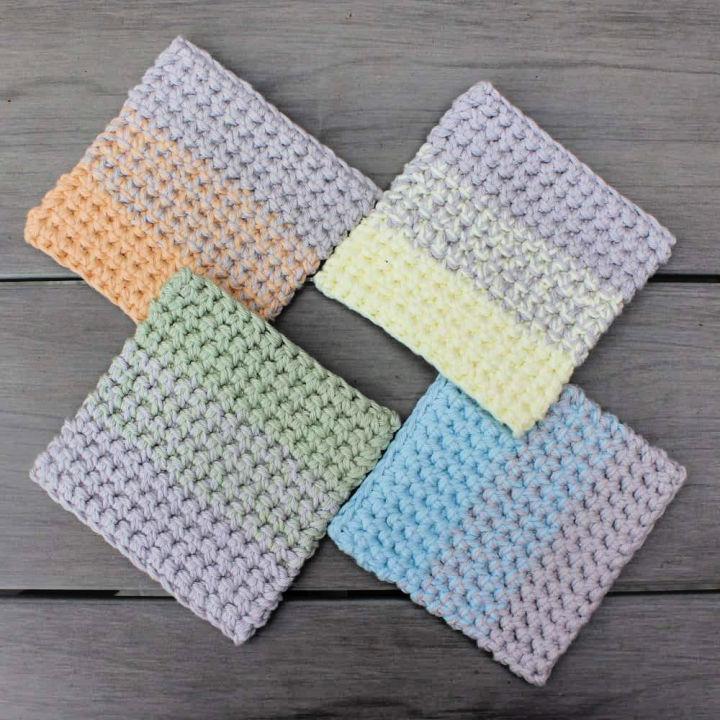 Want a unique and colorful set of stylish crochet coasters? Crochet one with this free pattern! With just 3 colors of worsted weight yarn, you'll have enough material to make these 4.5″ x 4.5″ ombre coasters that can be used to add a special touch to any home decor. This pattern includes instructions for holding 2 strands of yarn together for an eye-catching effect, along with the necessary materials, such as a clover U.S. G (4mm) crochet hook and notions like scissors, measuring tape and yarn needle. Check your gauge with 17 sc x 20 rows = 4″ (blocked) before you start crafting! nedandmimi
36. Cool Crochet On the Fringe Coaster Pattern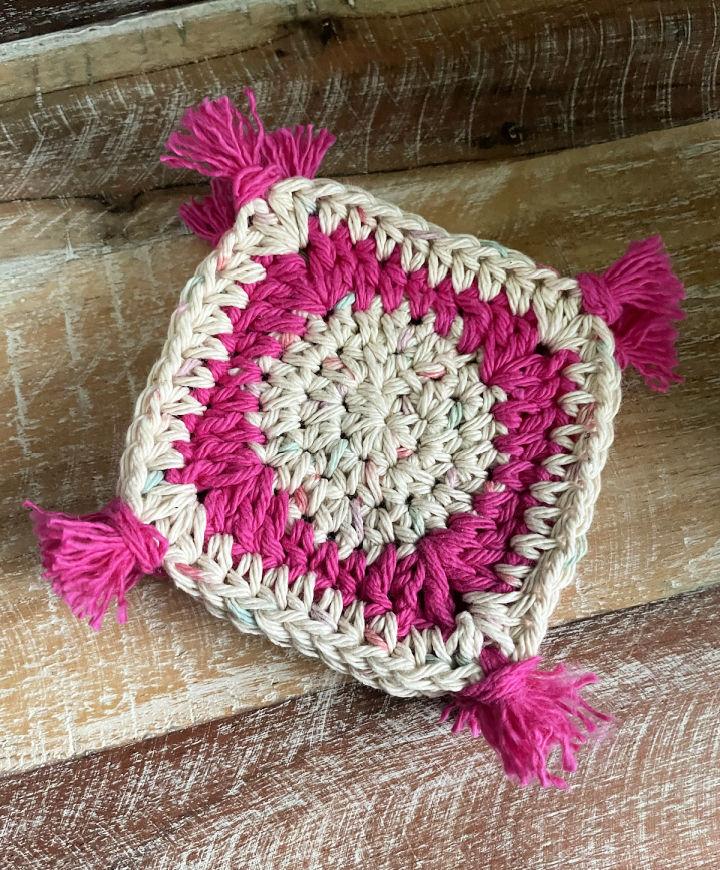 Add a splash of Spring to your home with this crochet tulip coaster pattern! This beginner-friendly project can be completed in less than an hour and requires only three colors of worsted weight yarn, measuring tape, scissors, and a 4mm/G hook. With 17 stitches per row and 20 rows per four inches, you'll have no problem finding the perfect combination of colors for any décor. And if you're feeling extra crafty, add some fringe tassels for extra charm! Get creative with color combinations and create your own coasters today! ravelry
37. Cute Coaster Ghost Coasters – Free Pattern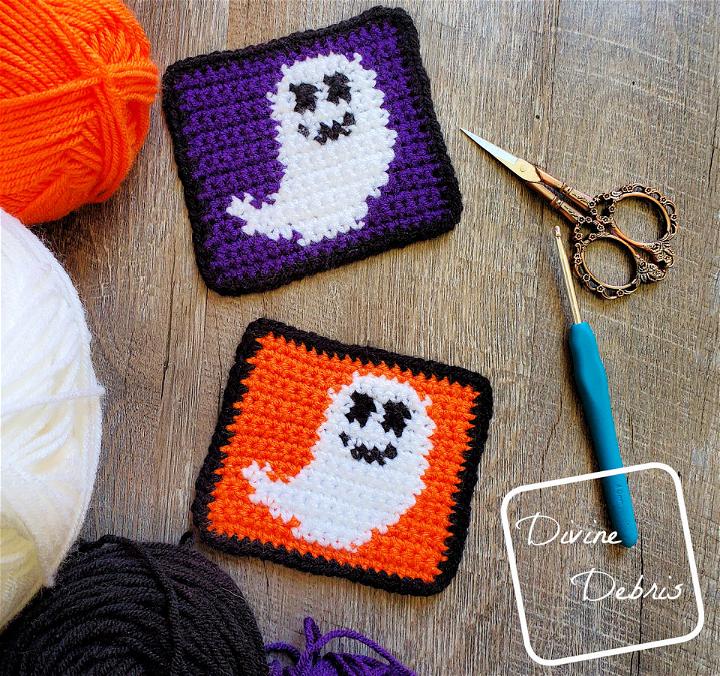 This cute ghost coaster Pattern is perfect for sprucing up your home for the Halloween season. It's an intermediate-level pattern requiring basic crochet skills like single crocheting. You'll need 4 colors of worsted weight/ size #4 yarn, a crochet hook G (4.00 mm), measuring tape, scissors, and a yarn needle to complete it. The finished product dimensions are approx 4.4" – 4.5" across x 4.25" high with a gauge of 19 sc x 19 rows = 4″. Take this fun coaster pattern project on today! clover usa
38. Crocheting a Sunflower Coaster in 20 Minutes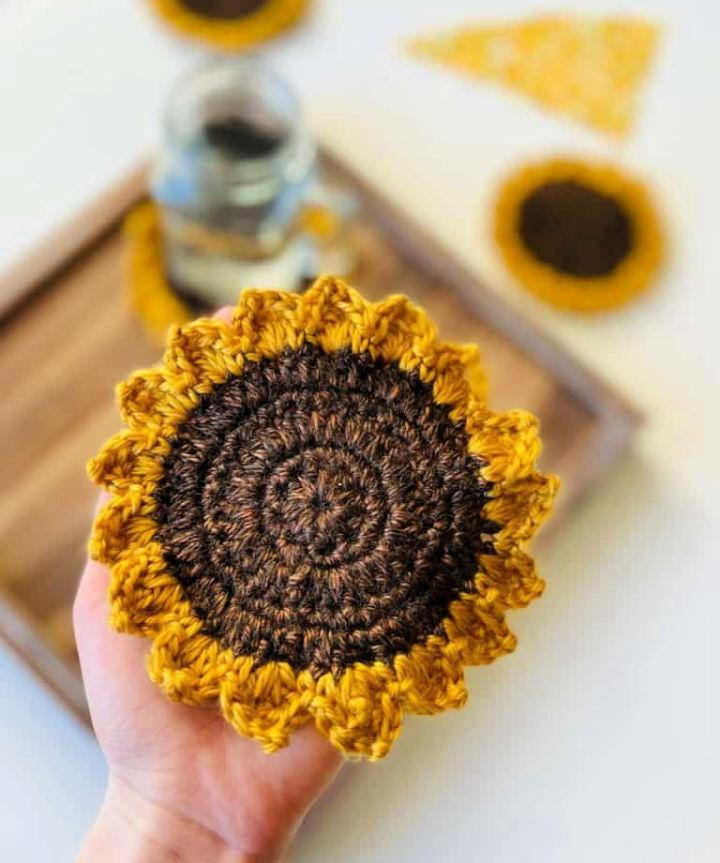 This Spring, add a bright and cheery crochet sunflower coaster to your kitchen table! This free pattern will have you finished in about 20 minutes with worsted weight yarn and a G/4.5mm hook. You'll need less than 1 oz of 3 colors of yarn, scissors, measuring tape and a yarn needle for this project – it's that easy! Gauge: 17 sc x 20 rows = 4″ (blocked). Get ready to make your home even more beautiful with this quick project! desertblossom
39. Free Crochet Farmhouse Coasters Pattern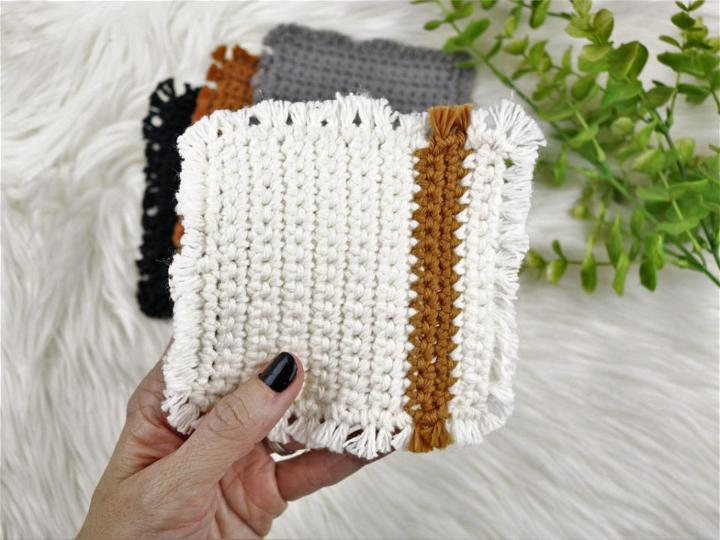 Stitch beautiful crochet farmhouse coasters with a boho vibe to decorate your living space! This beginner-friendly pattern includes instructions and materials needed like a clover U.S. G (4.00 mm) crochet hook, worsted weight/ size 4 yarn in 3 colors, scissors, measuring tape and yarn needle. With 17 sc x 20 rows = 4″ (blocked), you'll have gorgeous spring tulip coasters in no time! All you need is 25 yards of cotton yarn per coaster–try lily sugar 'n cream for the best results. Get started now and make the perfect accent pieces for your home today! aplushpineapple
40. Free Crochet Pattern for Fruit Coasters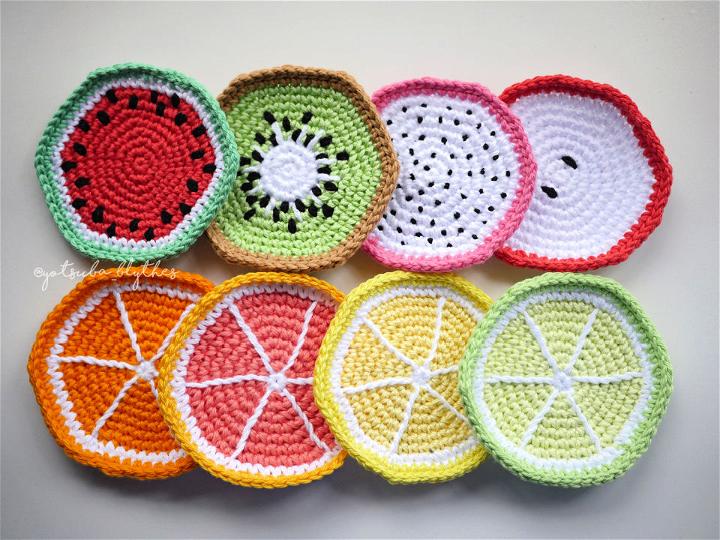 Bring the taste of summer to your home with these handmade crochet fruit coasters! Handcrafted in 100% cotton yarn, each coaster is decorated with an image of a citrus fruit – orange, grapefruit, lemon, and lime. Each piece uses a 3.75mm hook for great detail and accuracy. These beautiful crocheted coasters make perfect additions to any kitchen or table setting while adding a playful touch to your decor. They are also ideal gifts for any occasion! Get creative and crafty this season with these cheerful crochet fruit coasters! yotsub4
Related Free Crochet Patterns:
Explore the crochet world with our amazing selection of free and unique patterns! From traditional to modern, find the perfect pattern for your next project.
Conclusion: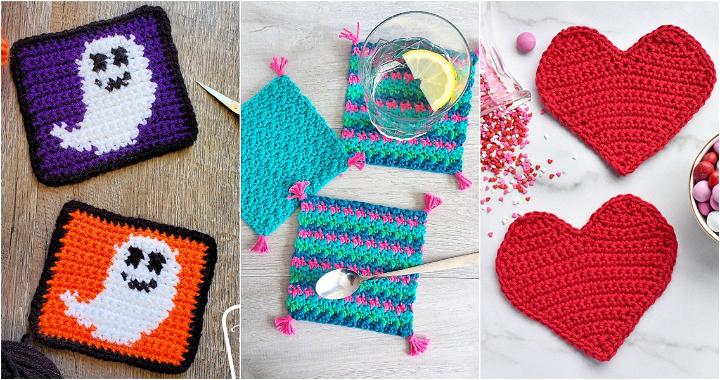 There are many creative and fun ways to make crochet coasters using various techniques. With 40 free crochet coaster patterns, you can find the perfect free pattern for your project. These crochet coaster patterns come with detailed step-by-step instructions, making them easy to understand even for beginners. Plus, they come in both pdf format and written form, with plenty of illustrations to help you along the way!
Whether you're looking for something plain or funky, there is sure to be a pattern that meets your needs. From cute crochet cup coasters and drink coasters to crocheted square coasters and funky designs – you'll surely find an amazing coaster pattern suitable for any occasion! So if you want a unique gift idea or some new decorations around your house – why not try out one of these amazing free crochet coaster patterns?