Learn how to draw a UFO with these 20 easy UFO drawing ideas with step by step simple sketch outline, printables and coloring pages. UFO drawing ideas will make the perfect art project for curious kids. Usually, children see all types of different and unique things in their cartoon shows, but one of the most common things that you might have seen in cartoons when you were younger too are UFOs! These mysterious spaceships come on earth and fly around hiding from people and usually end up abducting one of the characters by a special light that comes through the bottom of it.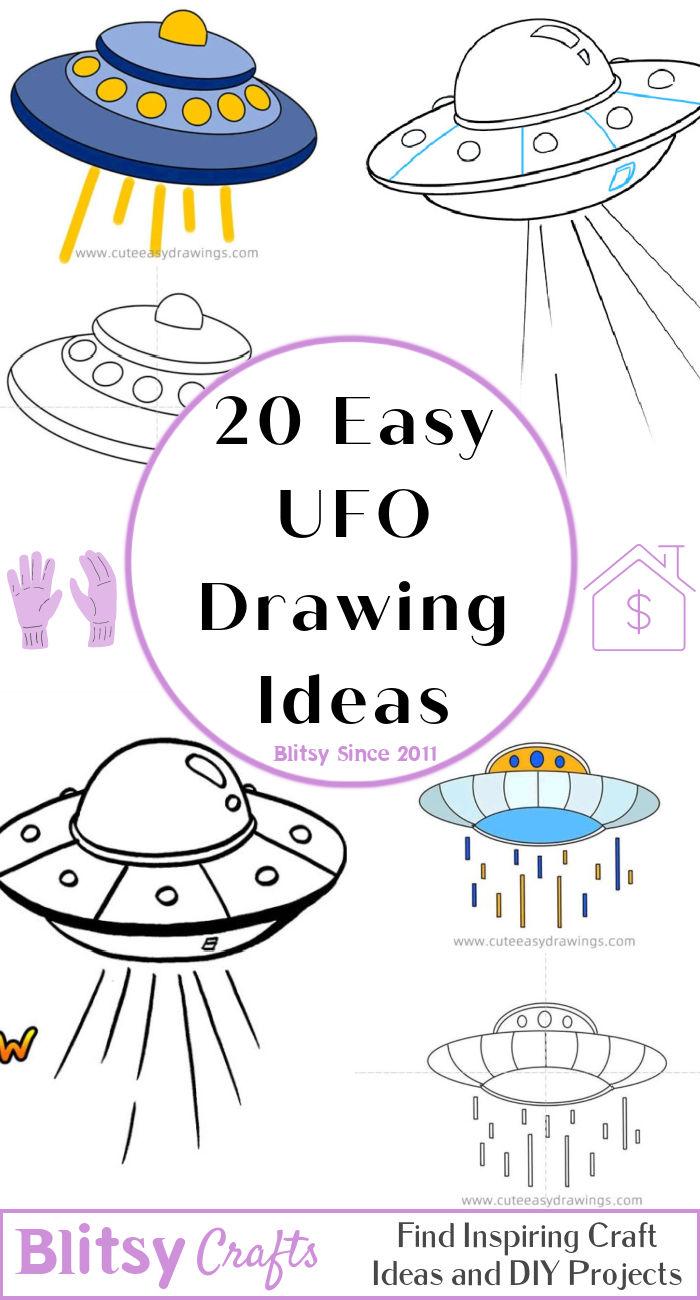 You can ask your children to re-create these UFO drawing ideas while you tell them all about these spaceships. It will be really fun as you will get to research this and tell your little ones all the fun facts. This is a great way to increase your child's knowledge and benefits them in many other ways. What are the other ways in which they will be benefitted? They will think creatively, better their motor skills, become a better artist, etc. This guide has many options for you – cartoonish drawings, realistic drawings, UFO abducting drawings, etc.
1. Drawing Of A UFO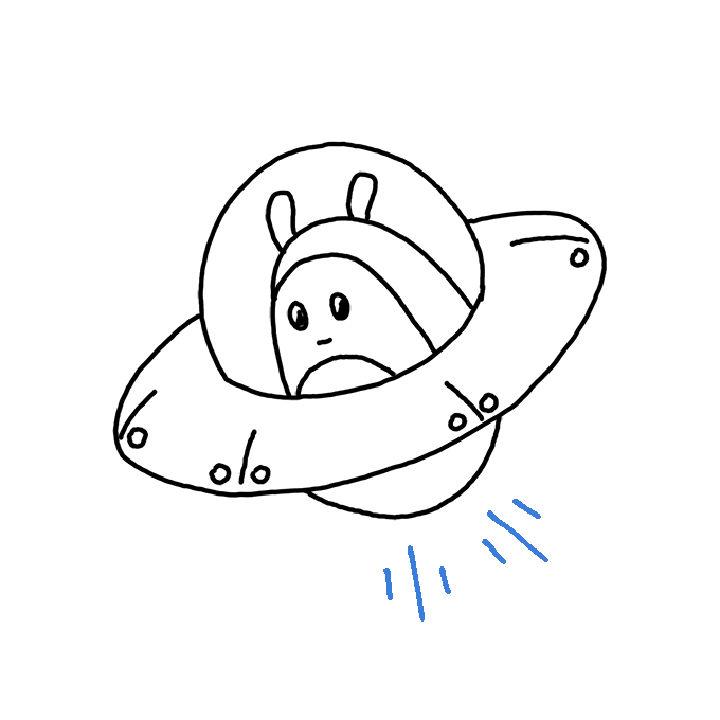 Do you want to draw a UFO but can't see how to make it look super adorable? Well, all you need to do is to follow this guide, as it will show you how you can add a cute character to your drawing to make it look put together and beautiful! You will start by making the outlines as guided and then follow the rest of the steps written in the guide. drawinghowtos
2. How to Draw a UFO – Step by Step
Don't you just love this UFO Drawing idea? It has such a beautiful shape to it with its circular mirror in the center and the outlining on the edges. Moreover, you can easily add the detailing to it and color it after you're drawn the basic lines. It is recommended to add the extra lines for some more detailing which will make it look beautiful. iheartcraftythings
3. Wonderful UFO Drawing for Beginners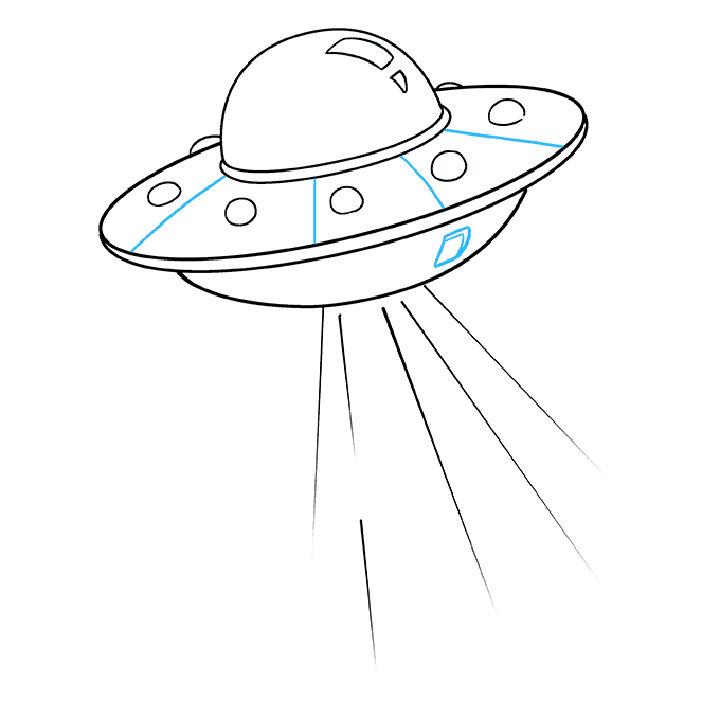 UFOs are shown in cartoon shows all the time, and children are often quite interested in these mysterious things flying in the sky. If you want your child to know more about this, then ask them to draw this beautiful UFO by following this guide – it will be a very stimulating activity for them – while you can tell them all about these spaceships! easydrawingguides
4. Simple Way to Draw an UFO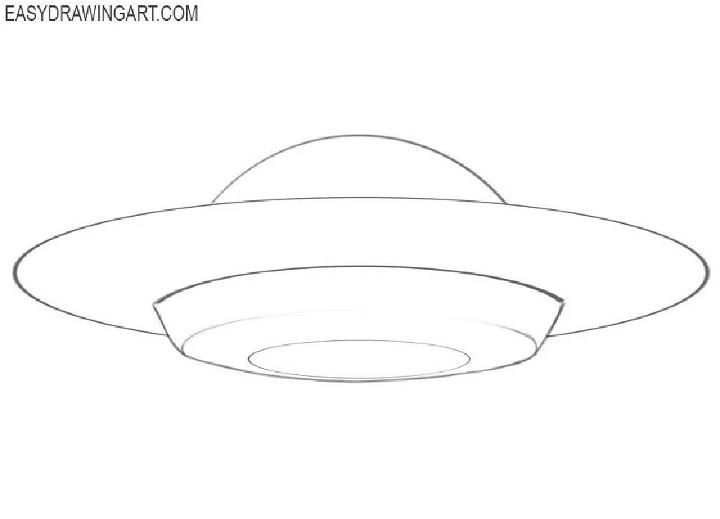 In comparison to the other UFO drawing ideas, this one is very simple. If you are looking for something easy, quick, and fun to draw – take a look at this beautiful UFO. However, you will only need to outline, and there is no shading or coloring involved – the perfect drawing option for a beginner to try! Are you excited to give this a try? easydrawingart
5. How to Draw UFO from Among Us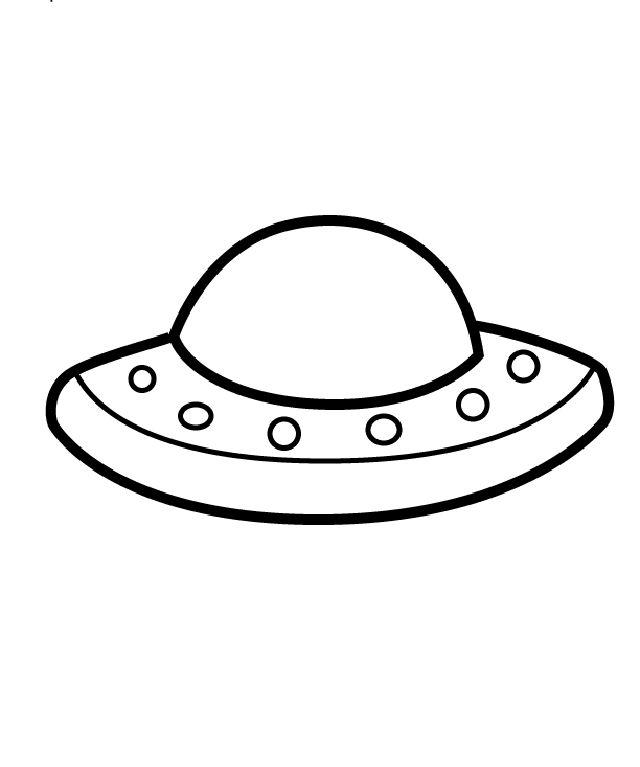 One of the reasons why UFOs have gained so much game recently is because of the famous video game called "Among Us." Everyone started playing it at the start of 2020 with so much free time on their hands – it was set in a spaceship UFO in space, and you can re-create that beautiful spaceship by following this amazing guide! drawingtutorials101
6. How to Draw an UFO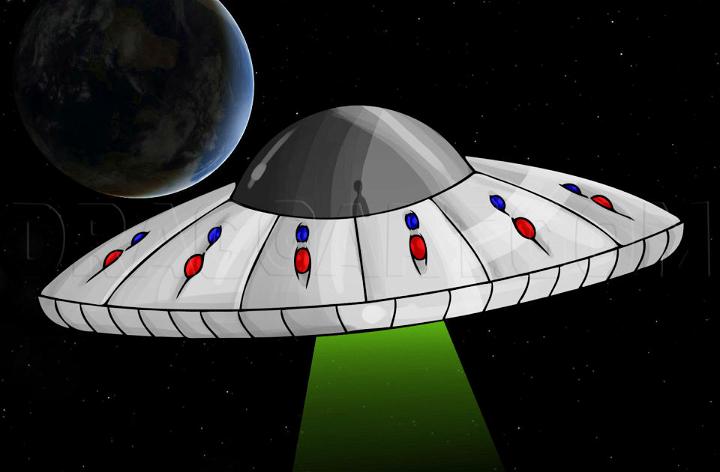 Here's a beautiful drawing idea that stands out from the rest of the UFO drawing ideas. Why is that? Well, it's simply because this drawing is quite detailed and something that anyone at an intermediate or advanced level should try! It can be hard to draw all the outlines, shades, and colors in this image, but you can get it perfect after a while! dragoart
7. Cute UFO Drawing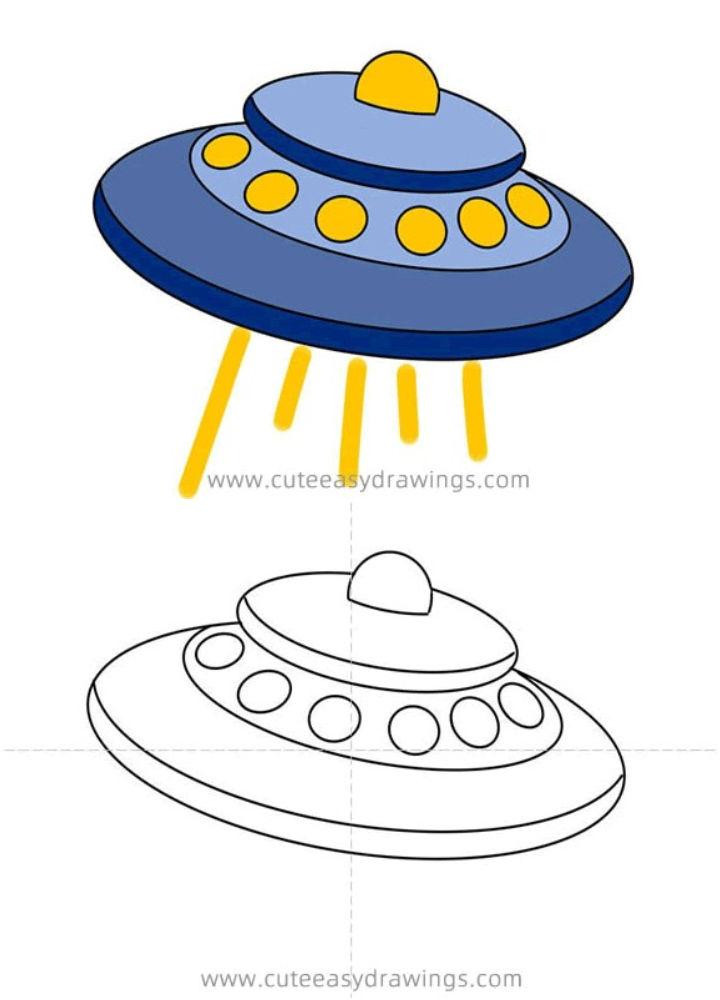 Kawaii style drawings are quite famous these days, and everyone is trying out these styles and making their sketches look super cute! Add an adorable touch to your drawings by following this guide and the art technique that it will teach you – as it can be applied to almost any kind of art style and project. Are you ready to get started on this drawing. cuteeasydrawings
8. How to Draw an UFO for Kids
Many kids love to draw unique and eccentric things as it can not only be fun to draw, but it gives them a chance to escape real life and live in their imagination! Here's a guide that you can show to your kids to help them draw a UFO easily and make the whole process simpler for them. Moreover, make sure to provide all the stationery used in the guide. howtodraweasy
9. Easy Way to Draw an UFO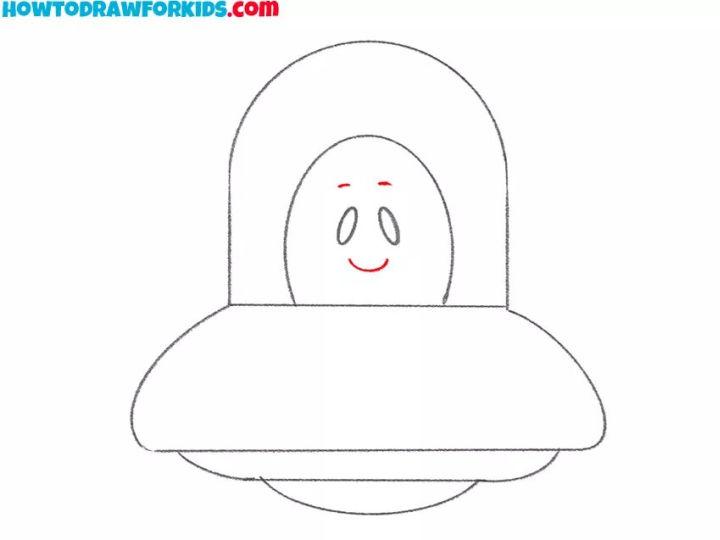 Have you ever thought of drawing a UFO with its face before? Many people believe that UFOs are living, breathing aliens, and they look like spaceships to deceive humans! Isn't that crazy? Well, you can ask your child to draw this around the Halloween season as it will not only be spook fun but also really easy to re-create! howtodrawforkids
10. Cartoon UFO Drawing for Kids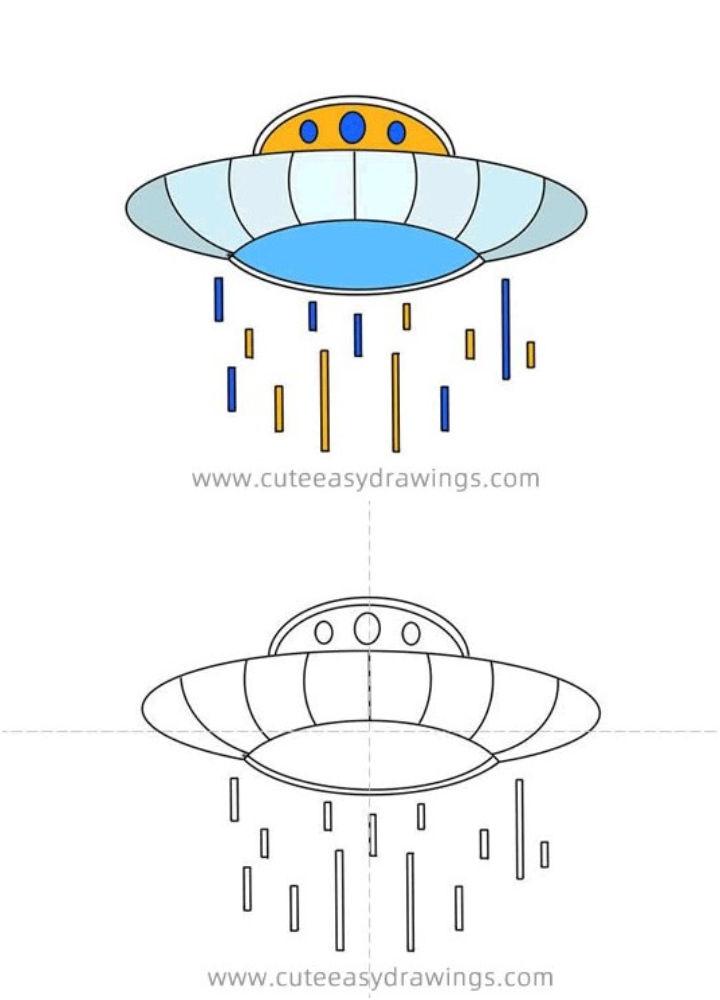 Are you looking for a drawing idea that has the perfect amount of realistic and cartoon vibe? Well, here is a drawing for you that is the ideal mix between these two art styles, and you will love the outcome of this art after following the steps mentioned. Just make to be careful and color in the final illustration after outlining it. cuteeasydrawings
11. UFO Drawing with Color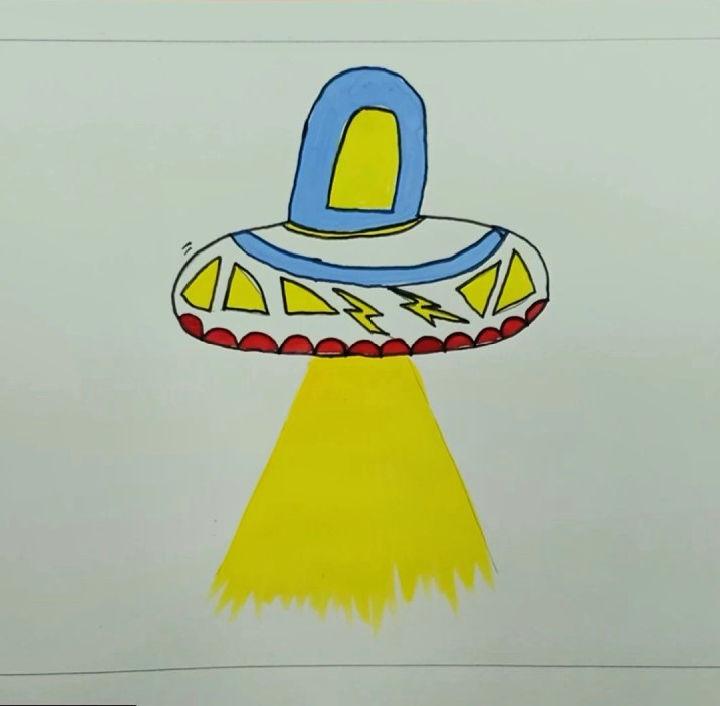 Many little ones refuse to draw unless they're handed over colorful pencils to make their diagrams. If your child is one of those children, then here is the idea for you to follow. Just draw out all the outlines and then give them the colored pencils to draw the UFO using colors! The final result will look pretty if you tell them to follow this plan to color in the illustration. drawwithpappu
12. How to Draw and Color a Flying Saucer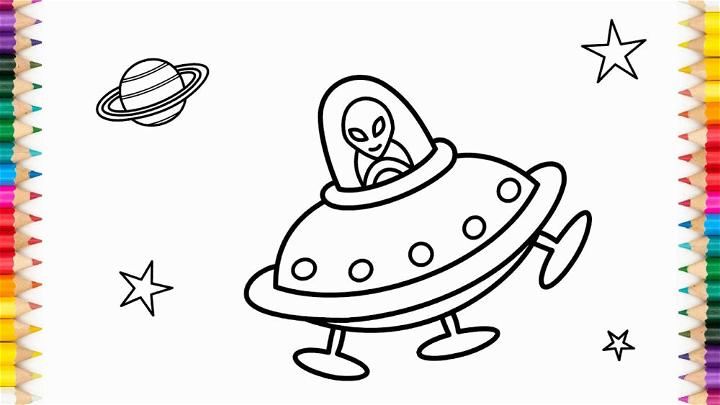 Have you ever wondered what a flying saucer would look like while an alien is sitting inside it? Well, if you want to know how that will look – then just follow this amazing drawing plan, and you will end up with a beautiful drawing that only existed in your imagination before! Make sure to draw the rest of the details, as well – the stars and planets in the background.
13. How to Draw an Alien Spaceship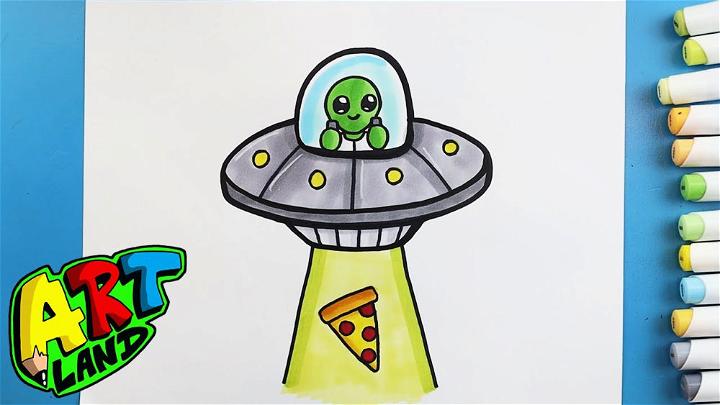 Looking for a spaceship idea that features a cute alien sitting inside it with big and curious eyes looking out of the spaceship windows? Here's how you can draw that, as this link will take you through the whole process, and you will end up living the result. There is cute detailing in this diagram – such as the pizza being abducted and the cute eyes of the alien, etc.
14. UFO Abduction Drawing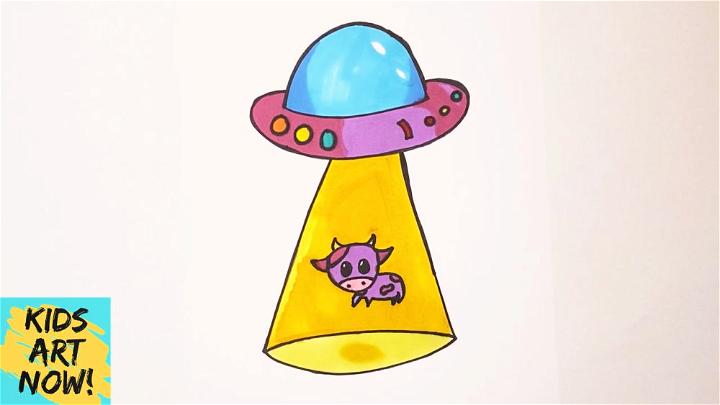 In most cartoon shows, UFOs are shown to abduct people, animals, and other things. Usually, there's a light that comes out of the UFO, and whoever is underneath that light is pulled up into the spaceship. You can make this drawing with your child, ad this can be a creative project for them to think outside of the box and imagine more. Isn't that amazing?
15. Sketch UFO Drawing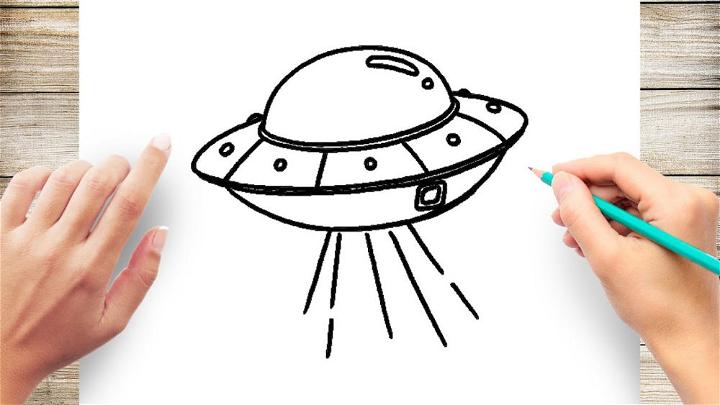 Here's another sketch for you to try and re-create! It is quite simple, and almost every beginner can try it out as all you will need is paper, a pencil, and a marker. You can sketch it with a pencil and then draw over it with a pen to make the borders stronger and make the drawing clearer. After this, just add the detailing, and you're done!
16. Draw Your Own UFO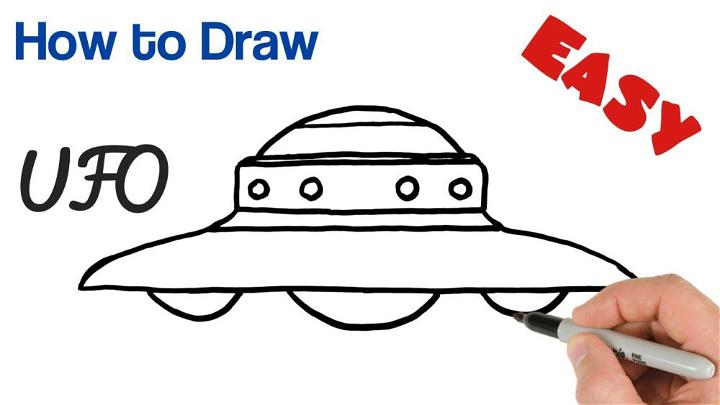 Do you have a hard time understanding written instructions and want a detailed step-by-step to sketch something like this? Well, then all you need is a video tutorial, and this plan is made in video with a lot of information for you. You can pause it whenever needed and easily make this drawing. You can start with a pencil if you're a beginner.
17. UFO Drawing – Step by Step Instructions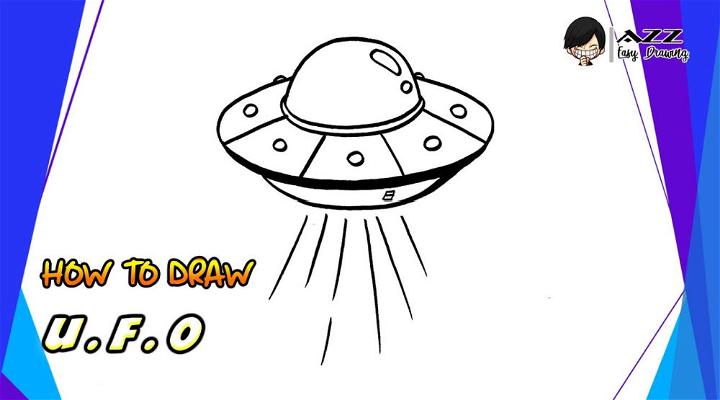 UFO drawing ideas can come in many different shapes, sizes, and angles! However, it's up to you to decide which one you'll choose based on what you like! Here's a video tutorial that will teach you to draw a mid-sized spaceship with a shiny surface, a beautiful body, and a light beam coming from the bottom part of it! So, are you ready to give this a try?
18. Simple UFO Drawing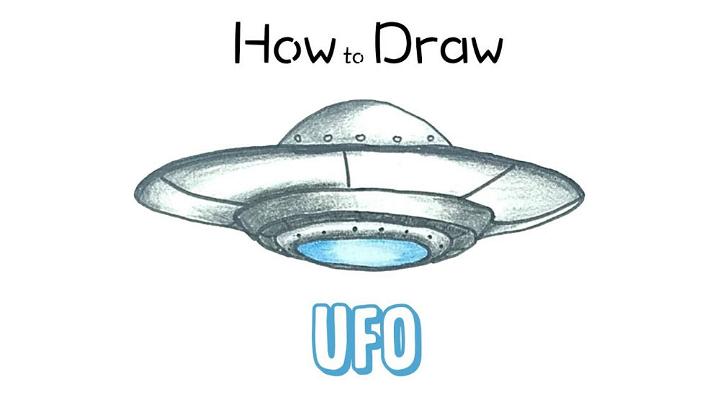 Are you at an intermediate level and want to try out something a little harder and will take time to draw? This sketch requires a lot of shading, which should be done quite carefully as over shading can ruin the image, but the right amount will make it look stunning. Make sure to gather all the important supplies before getting started.
19. How Do You Draw UFO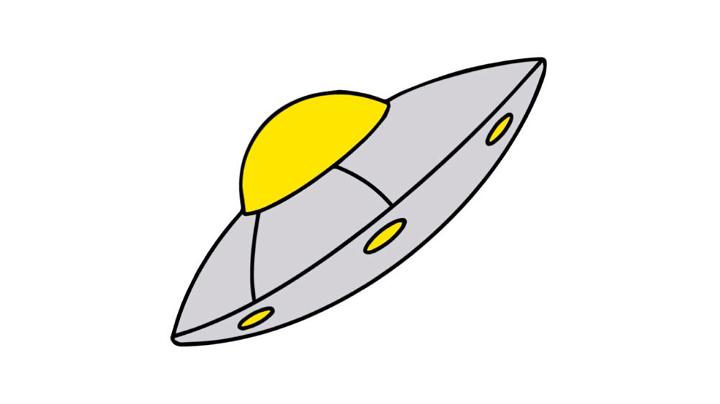 Here's a step-by-step guide for you to make this beautiful UFO, which has a yellow head and yellow windows, which shows that there is a yellow light lit inside the spaceship, and it has a beautiful exterior in a grey color. You can draw this in a space drawing or just for a fun ad it will turn out to look beautiful and perfect. Make sure to introduce the guide to your kids!
20. UFO Picture to Draw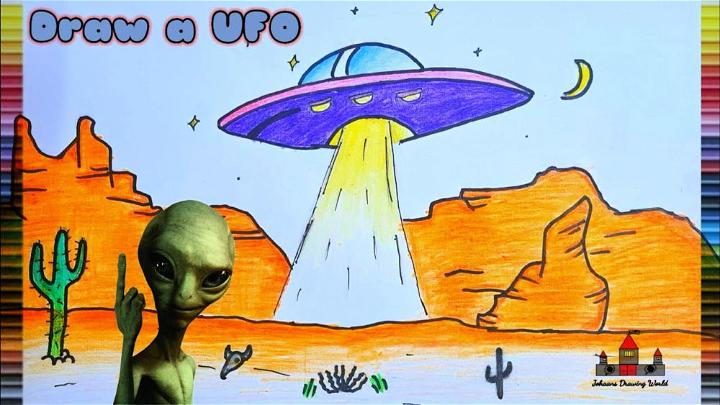 Alien space ships can look mysterious and eccentric in tv shows and cartoons. They have a dark aura about them which makes these types of the ship look wonderful. If you love the idea of UFOs, then here is something you can follow to re-create them! Isn't this exciting? You can get started by gathering the supplies – pencils, pen, paper, crayons, and any other supplies you'll need.
Related Easy Drawing Ideas:
Unlock your creativity and explore a world of easy drawing ideas! From simple sketches to intricate doodles, let us show you how to create the perfect piece of art.
Conclusion: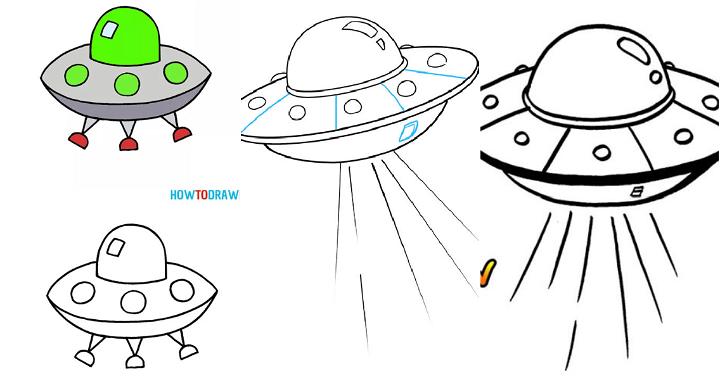 Make sure to have company while re-creating these UFO drawing ideas. No matter if you're drawing these alone or with children or friends, it is always nicer to draw with some fun! How can you make it fun? You can start by creating a nice surrounding – opening up the blinds, letting the sunlight and summer breezes inside the house, and playing some upbeat music! When it's time to draw, play some classical music so everyone can draw while being relaxed.