Learn how to draw music notes with these 15 easy music notes drawing ideas with step by step simple sketch outline, printables and coloring pages. These music notes drawing ideas are the perfect drawings you can recreate and channel your inner musician! Having knowledge of musical notes and musical theory is very important for a musician! It tells them which notes they are playing, helping them learn and make new music!
Recreating these drawings will help you practice your drawing skills as well and help you improve your cognitive and motor skills along the way! Music and art are both extremely art forms that allow an individual to showcase their talent in unique ways! So make perfect use of all the free time you will have these summer holidays and recreate these drawings!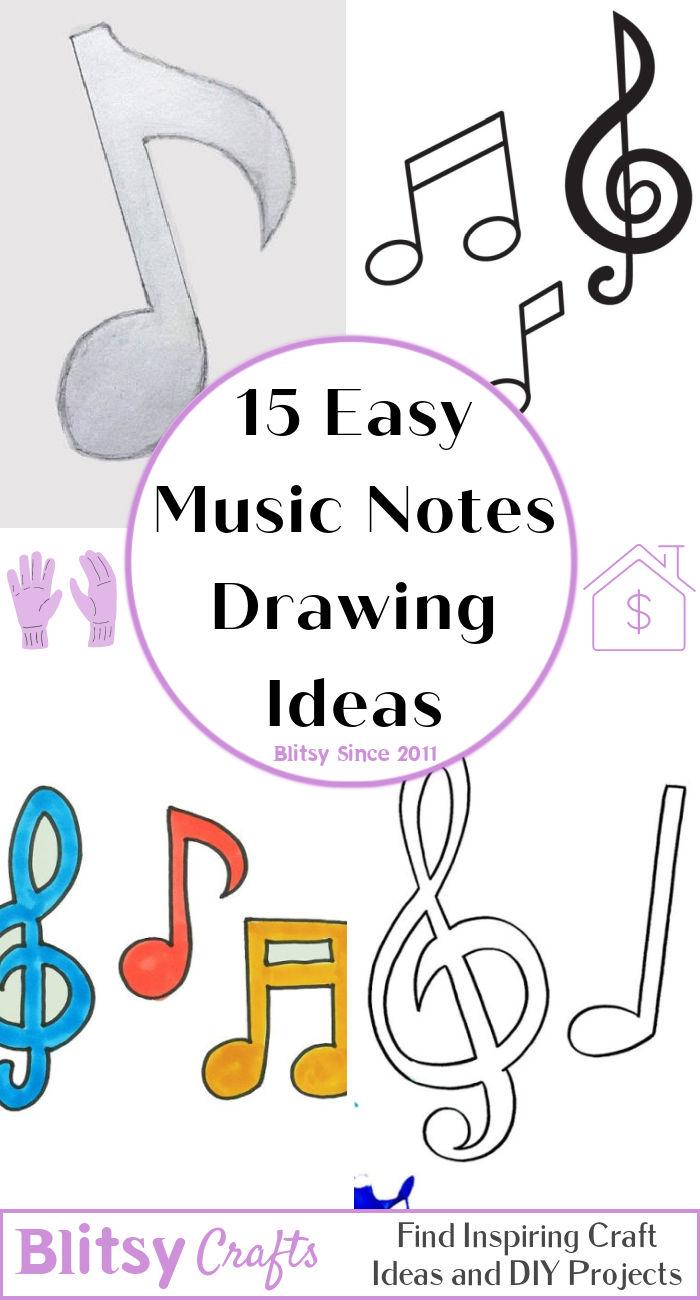 This article includes various musical notes drawing ideas you can recreate. They are ideal for children and adults, and it includes drawings that can be easily drawn by beginner-level artists and experienced artists as well. This article includes various types of designs such as marker sketches, pencil sketches, and sketches for children.
This will make it easier for artists of all kinds of skills, beginner or expert, to choose from and draw accordingly! These drawings have step-by-step tutorials alongside them to guide on how to make them in just a few steps with art utensils you mostly have at home!
1. How to Draw Music Notes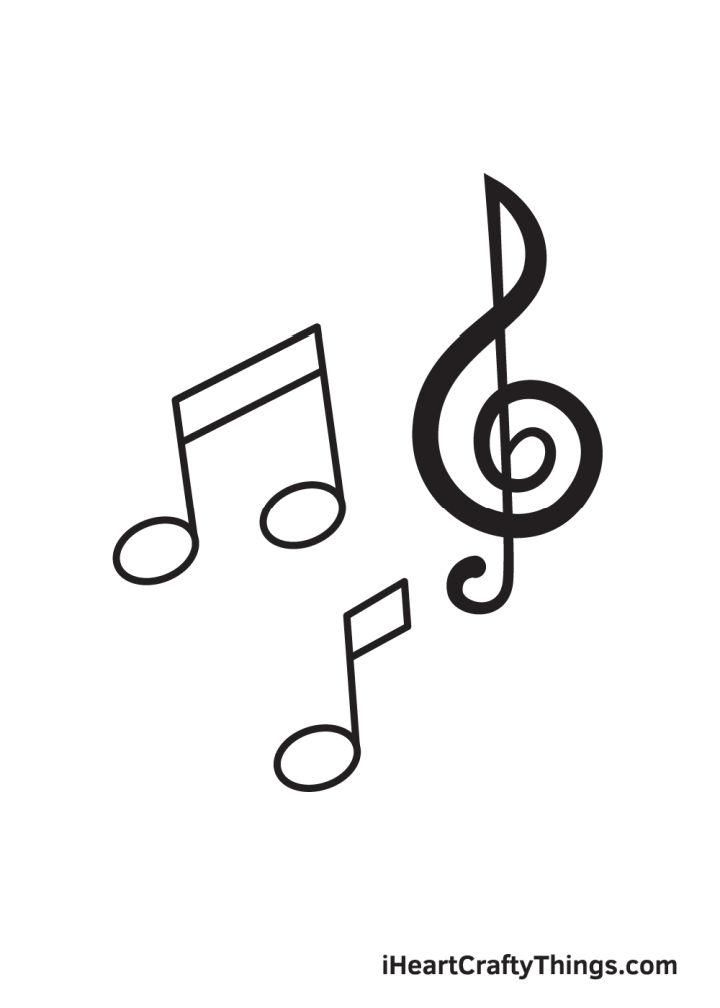 If you are a fan of musical theory or are interested in learning more about it, this drawing is ideal! Simple and easy to draw, you will be able to recreate this in just 9 easy steps. Start by drawing two vertical lines diagonally and join them with two lines. It is an easy drawing that will introduce you to the main musical notes in music! iheartcraftythings
2. Easy Musical Notes Drawing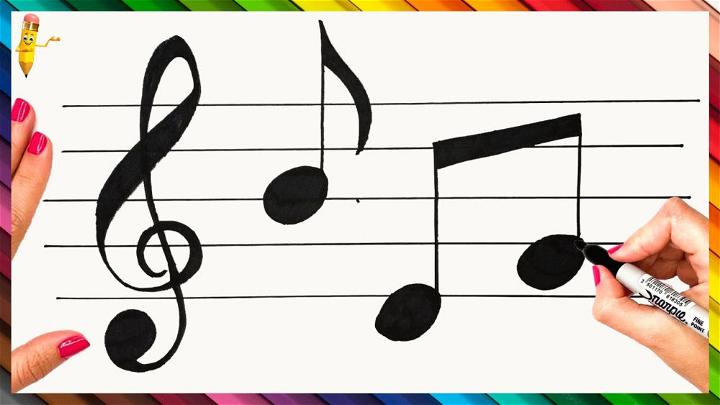 Practicing to become a musical prodigy? Then you must acquire all the musical notes! This drawing can help you understand them even more! You will learn how to make an eight-note and a treble cleft through this tutorial! All you will need are some black markers and sketching paper! So get going!
3. Drawing of Music Notes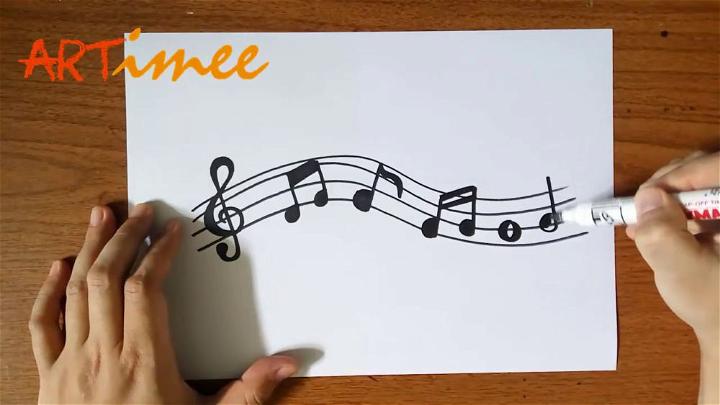 Here is an easy music note drawing; children will have a lot of fun recreating it! Drawing is a beneficial hobby children should incorporate into their lives as it allows them to channel their creative side, and this drawing will enlighten them with the fascinating world of music as well. Start by drawing wavy lines and draw on the notes as you go along!
4. Draw a Cute Music Note

Making a card for a music fanatic? Or a random doodle? Take inspiration from this drawing tutorial and incorporate this drawing into your daily sketching! It's extremely adorable and easy to draw with the help of this video tutorial! Start by drawing two vertical lines diagonally and join them with a horizontal line. Don't forget to color it to add some character to it!
5. Musical Note Drawing – Step by Step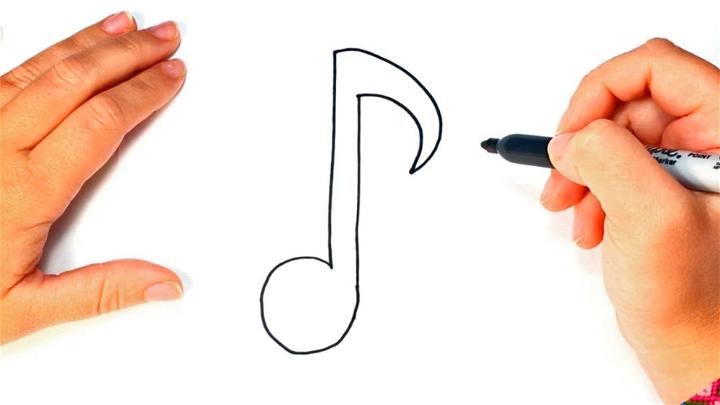 Channel your inner musician by making this drawing! To be a good musician, you must be informed about the world of musical theory! This is known as the "Eighth note," and through this video tutorial, you will be able to make it all by yourself! All you are going to need is a chart paper and a black marker to make this!
6. Simple Hand Drawn Music Notes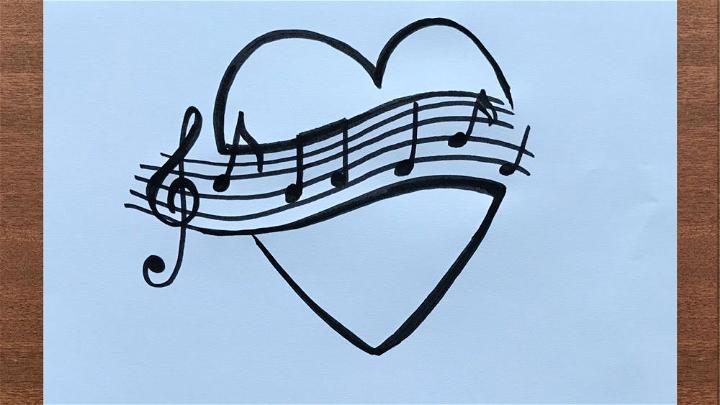 Musical lovers, this drawing is for you! It perfectly encapsulates what music means for you and how much joy it gives you! Learn how to make this and frame your finished drawing to revamp your living space! Start by drawing musical notes on wavy lines and enclose it all with a heart!
7. Musical Notes Drawing in 5 Minutes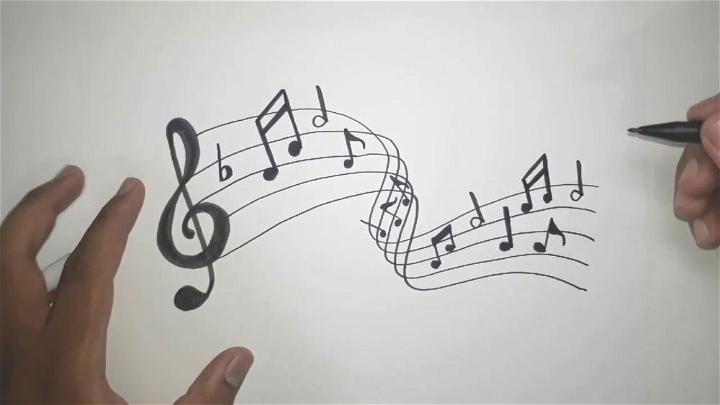 Here is an easy drawing beginner artists can recreate and practice to master their craft. Reference this video tutorial and make this drawing easily all by yourself! Start by drawing a treble cleft which has a very intricate design, and follow the rest of the video to continue.
8. Cute Music Sign Drawing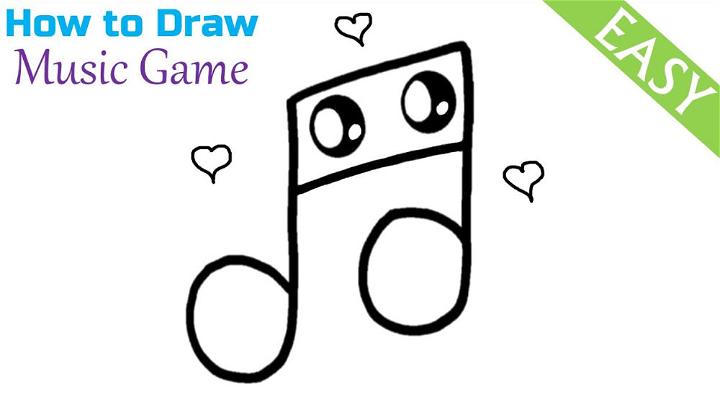 Make this adorable drawing alongside children to help them become familiarized with the theoretical world of music! Alongside drawing, music is an equally important art they should know about! It is a relatively easy drawing; start by drawing two vertical lines and continue off with the tutorial. Don't forget to add the facial features to add the character of this drawing!
9. How to Sketch Music Notes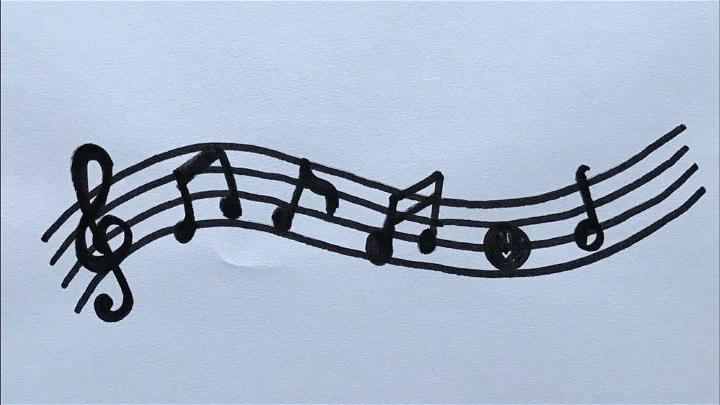 Are you on the way to becoming the next musical prodigy? Then this drawing will surely interest you! Displaying the musical notes in such a fascinating way drawing will not only enhance your musical knowledge but can also be used later on as art you can hang in your room! Start by drawing wavy lines and draw notes such as eight-notes and treble cleft on them.
10. Music Notes Drawing – Step by Step Instructions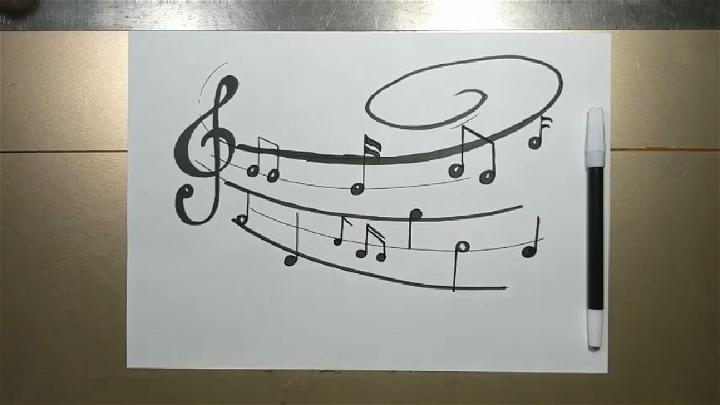 Refine your artistic skills by drawing this! This drawing very beautifully encapsulates the fundamentals of music theory! Start by drawing the treble clef and continue withdrawing the rest of the drawing. You will mainly need black markers and sketching paper to make this. The finished drawing can be gifted to a music lover or can be framed and used as décor in your house!
11. Draw Musical Notes Easily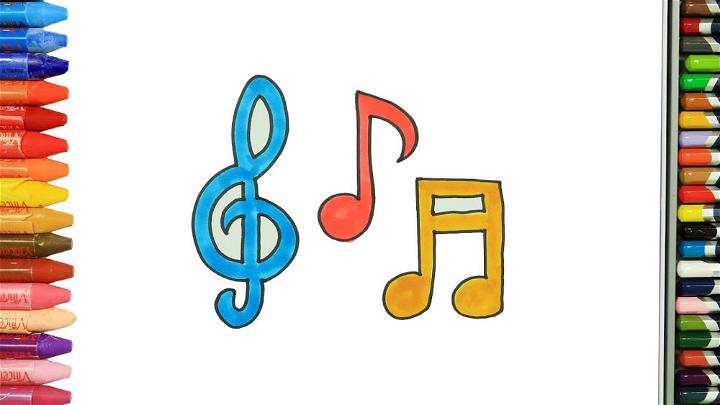 Practice makes perfect! This drawing idea is ideal for children in various ways! It will help them practice their drawing skills and simultaneously educate them about the basics of music theory! It is a win-win situation! All they need to do is to get some crayons and sketching paper to make this!
12. Music Notes Drawing with Pencil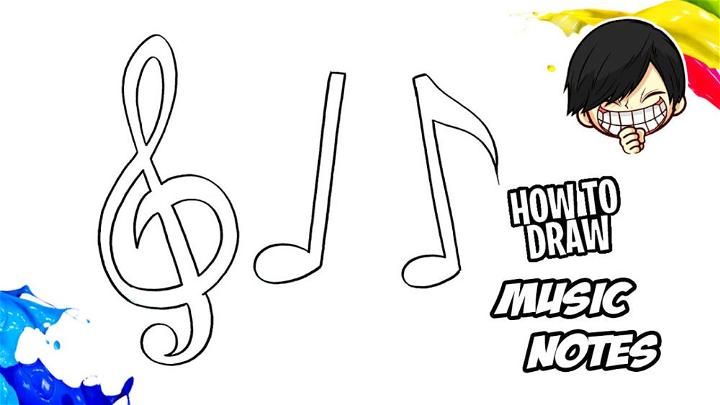 If you frequently doodle designs or like to draw, then this drawing is ideal for you! This fun and simple drawing can be drawn randomly anywhere! Drawing is a beneficial habit as it improves your focus and hand and motor skills! Follow this tutorial to learn how to draw this. All you will need is a pencil and paper to make this!
13. Realistic Music Symbol Drawing for Beginners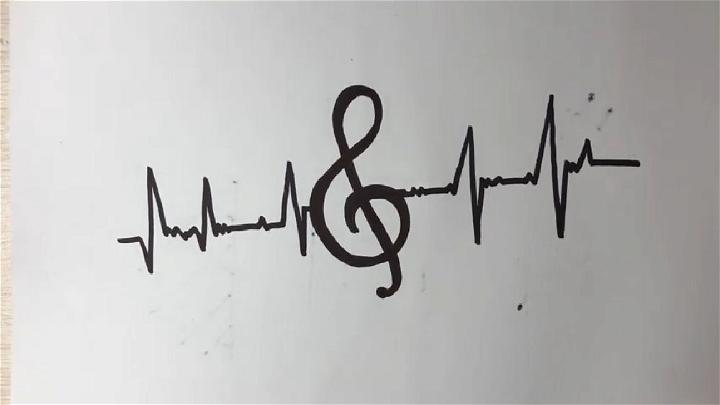 Here is a drawing design for musical fanatics to make! Incorporate both the arts of drawing and music to make this sophisticated drawing! Start by drawing fluctuating lines and draw a treble clef between them! That sums up the feelings that the loved one can possess for music! So grab your pencils and paper and get sketching!
14. How to Draw a Musical Symbol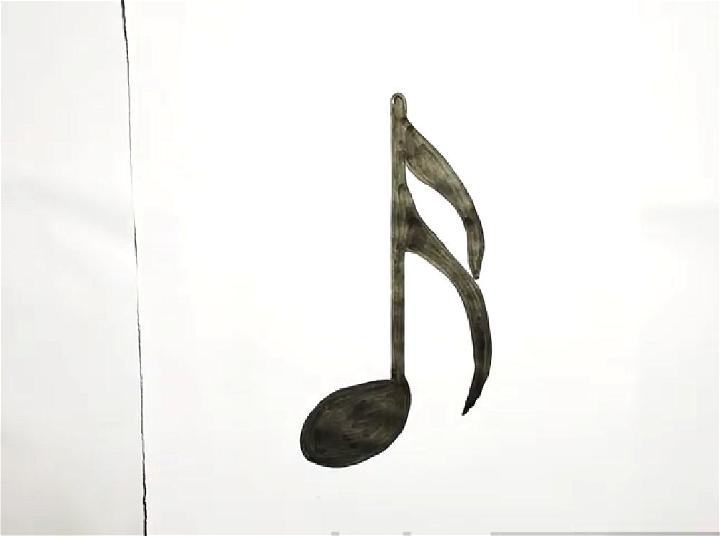 Do you want to learn about the vast world of Music? Start with the basics and learn how to draw this musical note through the help of the video tutorial! Drawing it will help you visually remember it better, and you can even display your drawing in your room as a reference to practice! All you need is a black marker and a ruler to make this!
15. Learn to Draw Music Symbol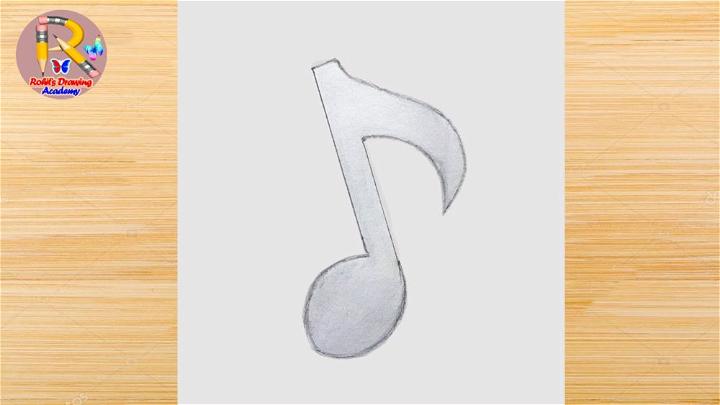 This music note drawing is the perfect reference drawing for children to recreate. It is the summertime, and they should utilize their free time by practicing both the arts of drawing and music by making this sketch! Both arts are equally beneficial for them and allow them to channel their creative side uniquely. All they need is some pencils and paper to make this!
Related Easy Drawing Ideas
Unlock your inner artist with our collection of easy drawing ideas. From beginners to advanced projects, we have everything you need to inspire your next masterpiece!
Conclusion: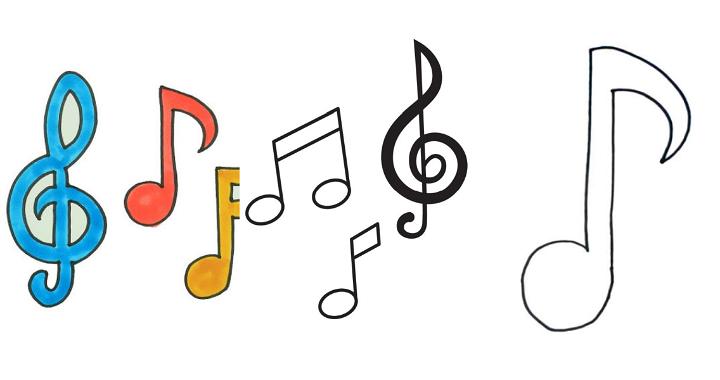 Here are some music note drawing ideas all musical fanatics will surely love to try making with their spin! This just goes to show how wide the world of Music is! Make these ideas alongside children to introduce them to both the worlds of drawing and music, keeping them creatively engaged! Moreover, these finished drawings can be used in various ways! Frame them to hang them as an art piece in your house to decorate it to your liking! They can also be drawn on cards or as a poster to hang in your room or a gift to a friend who is a fan of all things music! Happy musical drawings!