Crochet dresses are fashionable and timeless garments you can wear on any occasion. Crochet clothing is an ongoing trend, and these free crochet dress patterns can help you get a perfect look. Learn how to make crochet dresses with these 30 free crochet dress patterns for all skill levels. Each crochet dress pattern contains step-by-step instructions, detailed video tutorials, and helpful illustrations to make crocheting as simple and stress-free as possible.
You can express your creativity and showcase your style by creating crochet clothes! If you're ready to give it a go, these free crochet dress patterns are available in various styles and sizes. Whether you want to crochet a simple crochet sundress, elegant maxi dress, summer dress, crochet sweater dress, crochet gown or anything in between, you'll find free crochet dress pattern options that allow you to customize the look.
Covering all sizes —including plus size dresses, lace crochet dress options, and even multi-color kid's dresses — these free crochet dress patterns let you express yourself through fashion while creating custom pieces! Whatever your skill level or preferred style is, crafting one-of-a-kind crochet clothes will surely impress. Get inspired and browse free crochet dress patterns to make your own unique clothes look confidently and proudly magnificent!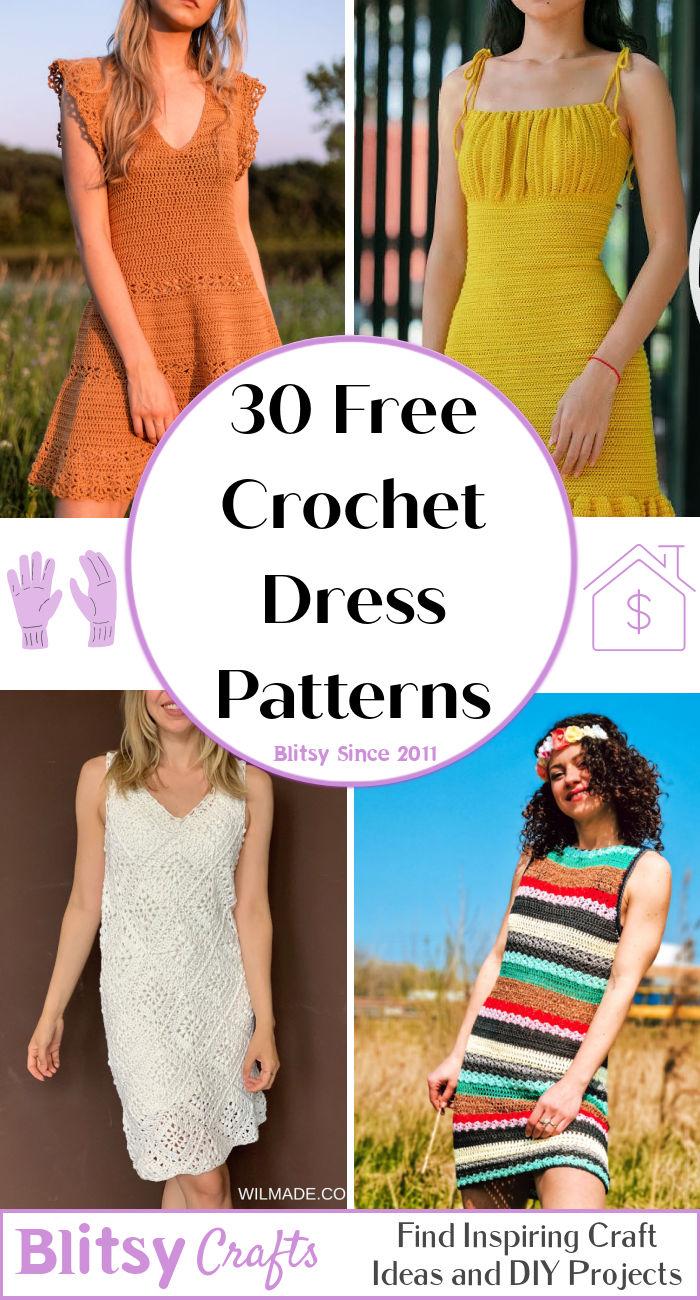 Types of Crochet Dresses
Crochet dresses are a great way to add some texture and interest to your wardrobe. They're perfect for summer but can also be worn year-round with the right accessories. Here are some of the most popular types of crochet dresses:
Shift dress: A shift dress is a classic style that's perfect for any occasion. It's usually made with a simple stitch pattern and has a loose, comfortable fit.
Flounce dress: A flounce dress is a fun and flirty style perfect for summer. It usually has a fitted bodice and a flared skirt with a ruffle or flounce at the hem.
Maxi dress: A maxi dress is a long, flowing style that's perfect for summer evenings. It can be made with a simple stitch pattern or more intricate lacework.
Beach cover-up: A crochet beach cover-up is a great way to stay cool and stylish at the beach or pool. It's usually made with an open stitch pattern and has a loose, comfortable fit.
Boho dress: Boho is a free-spirited style perfect for festivals and other outdoor events. It usually has a loose, flowy fit and can be made with a variety of stitch patterns.
Vintage dress: A vintage crochet dress is a classic style that always goes into fashion. It usually has intricate lacework and a fitted silhouette.
Sweater dress: A crochet sweater dress is a cozy style that's perfect for fall and winter. It can be made with a variety of stitch patterns and is usually worn with leggings or tights.
How to Style and Wear Crochet Dresses?
Crochet dresses are versatile and stylish pieces you can wear on various occasions. They are perfect for the summer and spring months, as they are made from breathable materials and can be dressed up or down to suit different events. Here are some style tops for crochet dresses:
Beach or pool cover-up: Crochet dresses are perfect for throwing over your swimwear at the beach or pool. They provide coverage and protect your skin from the sun while still allowing you to stay cool.
Summer weddings: Crochet dresses can be dressed up with heels and statement jewelry for a summer wedding. They are a great alternative to traditional wedding guest dresses and can be found in various colors and styles to suit different themes.
Festival or concert outfit: Crochet dresses are a popular choice for festivals and concerts as they are lightweight and comfortable. They can be paired with ankle boots and a denim jacket for a stylish and practical outfit.
Casual daywear: Crochet dresses can be worn as a casual daytime outfit paired with sandals or sneakers. They are perfect for running errands, meeting friends for brunch, or a day out sightseeing.
Evening event: Crochet dresses can be dressed for evening events, such as dinner parties or night out with friends. Pair with heels and statement jewelry for a glamorous look.
Bohemian style: Crochet dresses are a staple of the bohemian style, which is characterized by flowing fabrics, bold prints, and vintage-inspired accessories. Crochet dresses can be paired with a wide-brimmed hat and fringe bag for a complete boho look.
You can wear crochet dresses on various occasions, from casual daywear to evening events, and they are perfect for summer and spring. We've shared 30 free crochet dress patterns with various styles and colors to suit every taste and occasion.
Benefits of Crochet Clothing
Crochet clothes are becoming increasingly popular for their unique and stylish designs. Here are some of the benefits of wearing crochet dresses:
Comfortable: Crochet clothes are made from soft, breathable yarns that make them extremely comfortable to wear. The open weave allows air to flow through the dress, keeping you cool and comfortable, even in hot weather.
Versatile: Crochet clothes come in various styles, lengths, and colors, making them versatile for any occasion. They can be worn as a casual daytime dress or for a formal event.
Unique: Crochet clothes are often handmade, meaning each dress is unique and unique. You won't find anyone else wearing the same dress as you, making it a great choice for those who want to stand out.
Durable: Crochet clothes are made from high-quality yarns that are strong and durable. They can last for many years with proper care, making them a great investment piece for your wardrobe.
Sustainable: Crochet clothes are often made from natural fibers, such as cotton or wool, which are sustainable and environmentally friendly. You can feel good about supporting sustainable fashion by choosing a crochet dress.
Fashionable: Crochet clothes are on-trend and fashionable, with many designers incorporating crochet into their collections. You can stay up-to-date with the latest fashion trends by wearing a crochet dress.
Crochet clothing is a great choice for anyone who wants to add a unique and stylish piece to their wardrobe. With their comfort, versatility, durability, and sustainability, crochet dresses are a great investment that you can wear for years.
Easy and Free Crochet Dress Patterns for Beginners
To start your next crochet clothing project, simply find a free crochet dress pattern that suits your style and skill level. You can also learn how to crochet a dress with various video tutorials and step-by-step guides. With a little crochet practice and patience, you can create beautiful and unique crochet clothing pieces that you can proudly wear.
So why wait? With our collection of free crochet clothing patterns, including detailed instructions and helpful resources available, you can learn to crochet clothing from start to finish and make your own crocheted dresses in no time!
Crochet Techniques to Know for Crochet Clothing
With free crochet dress patterns below, getting creative with your wardrobe has never been easier! To start crocheting your own dresses, you only need a few crochet techniques, including common stitches such as the chain, slip stitch, single crochet, double crochet, and half double crochet.
With stitching knowledgebase and easy crochet dress patterns for beginners assistance, you can make all of the dresses you can imagine. It will be good to learn the crochet fundamentals like simple seaming, increasing and decreasing, reading a crochet chart for intricate designs, blocking for professional looks and weaving in ends for best results. So don't wait any longer – free crochet dress patterns are calling your name!
What materials do you need to crochet a dress?
Crafting a beautiful dress through crochet can be an enjoyable and rewarding experience. To do this, you'll need a few materials, such as yarn, scissors, and a crochet hook that corresponds with your chosen yarn. You'll also need free crochet dress patterns. Patterns will guide you through the stitching instructions so your dress turns out just how you want it. With all the free crochet clothing patterns available below, a world of creative ideas is at your fingertips. You can make a timeless piece for any occasion or even try mixing and matching different stitch patterns to make something one-of-a-kind. So, get those supplies ready – once you have everything, your unique creation can begin!
1. Free Crochet Golden Hour Sun Dress Pattern

Crochet a perfect dress for sunny summer days and warm evenings with the golden hour sundress pattern. This intermediate level dress pattern has beautiful lace detailing along the skirt and sleeves, crafted with easy-to-work double crochet stitch. The bodice is worked flat while the skirt is shaped round, requiring any other soft yarn of your choice. Complete your look with a slip or wear it light for bohemian vibes. Get all materials you need in one place, along with the free PDF pattern! originallylovely
2. Crochet Summer of Love Women's Dress Pattern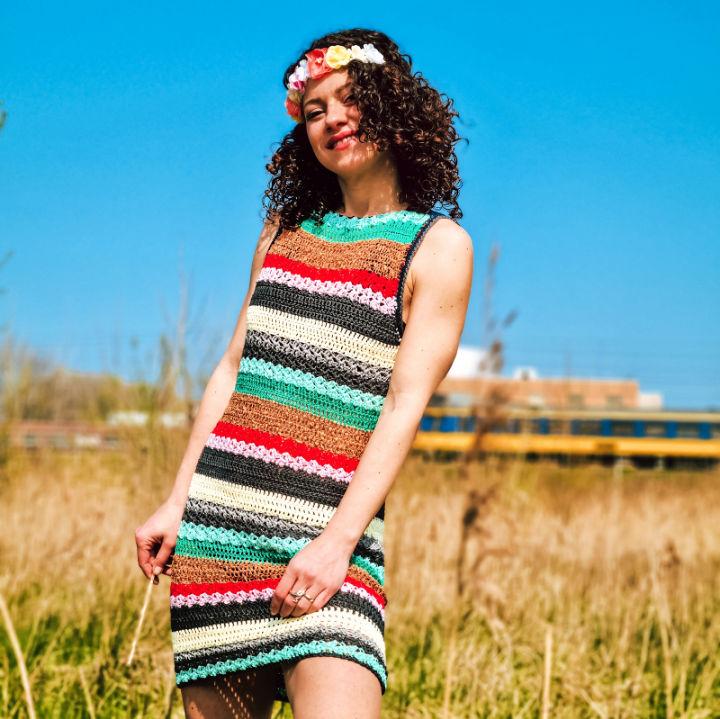 Welcome summer in style with our beautiful summer of love dress! This dress is made with leftover yarn, creating an eco-friendly way to reduce waste while expressing creativity. It features a flattering top-down construction and 6 cm negative ease around the bust, creating a comfortable fit. Available in sizes S – 5XL, this dress uses double crochet, single crochet and chain stitches to customize your body shape easily.
With detailed neckline measurements, cross back, bust width, armhole depth and armpit length included in the pattern instructions you'll need a 3.5mm crochet hook along with yarn needle, scissors stitch markers & fingering weight yarn to complete this stylish addition to your wardrobe! Shop now! by katerina
3. How to Crochet Ribbed Sweater Dress – Free Pattern

Stay cozy and stylish with the willa ribbed sweater dress this season! This free crochet pattern is perfect for beginners, as you only need to know a camel half double crochet stitch. With DK yarn, it's incredibly soft and warm – perfect for winter days. The dress comprises 5 rectangles that need a little shaping at the neckline then they're all sewn together. Choose from 20 colors of yarn for beautiful stitch definition and drape, while the relaxed fit ensures comfort when wearing your new favorite winter staple. All you'll need is 2160-2450 yards of DK weight yarn! stitchberry
4. Modern Crochet Tulip Square Slip Dress Pattern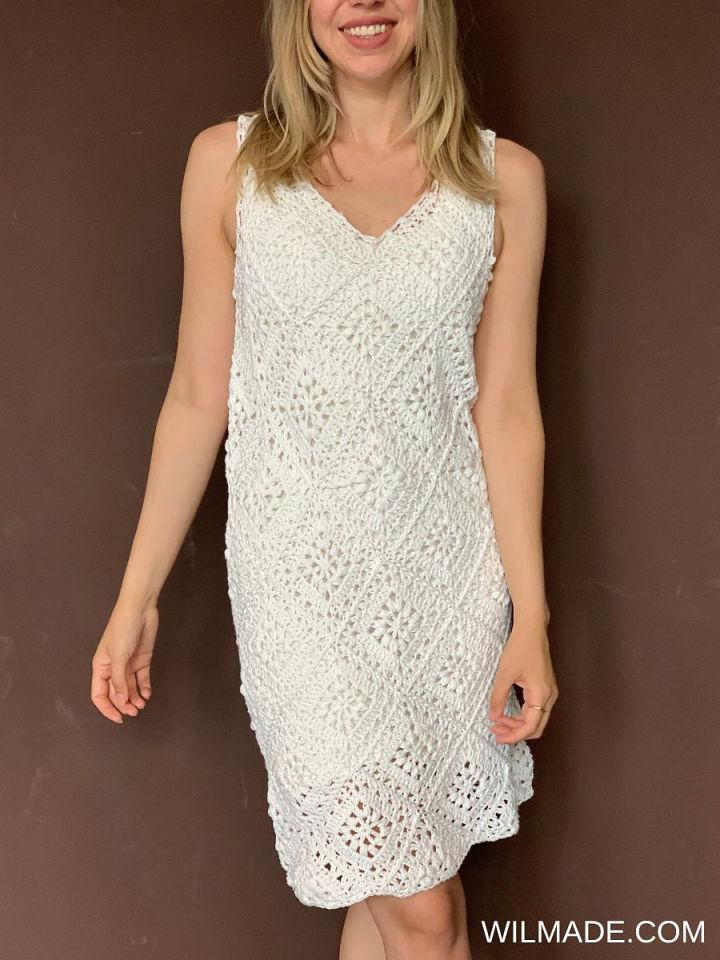 Make a beautiful and versatile dress with the tulip square dress crochet pattern! It's easy to make, available in sizes XS-5XL, and can be customized for any body shape. With a step-by-step video tutorial, you'll have no trouble adjusting the length and fit of this granny square dress. The pattern combines squares and triangles slip stitched together–simply use different hook sizes for the perfect fit. Model is 1.63m tall with 34″ bust wearing size S – get creative; add or remove squares at the bottom for desired length & structure, or even add a belt! Make it your today! wilmade
5. Free Printable Crochet Nori Gown Pattern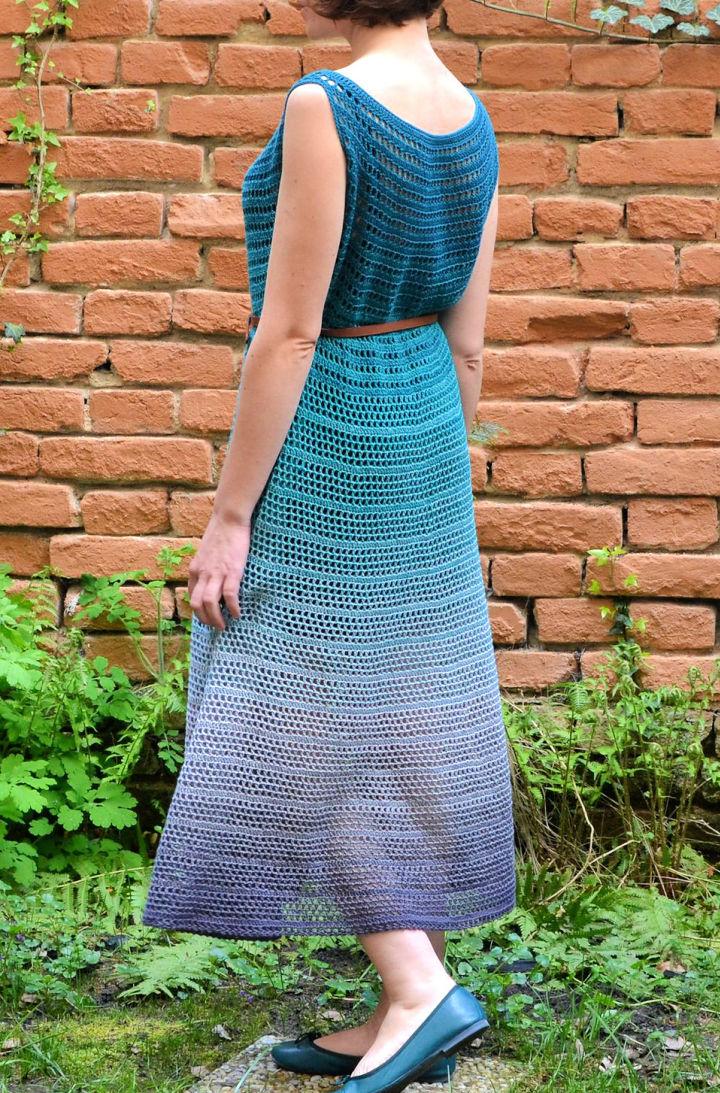 Create your unique dress with the Nori Dress Free Crochet Pattern. This beautiful design features a gradient change of colors and is best suited for any fingering yarn. The pattern is available in multiple languages and requires two balls of yarn in a green tea tipple and a 3.25mm crochet hook to make size S/M. Get ready to make your new favorite dress! lillabjorncrochet
6. Crochet Square Neckline Dress – Free Pattern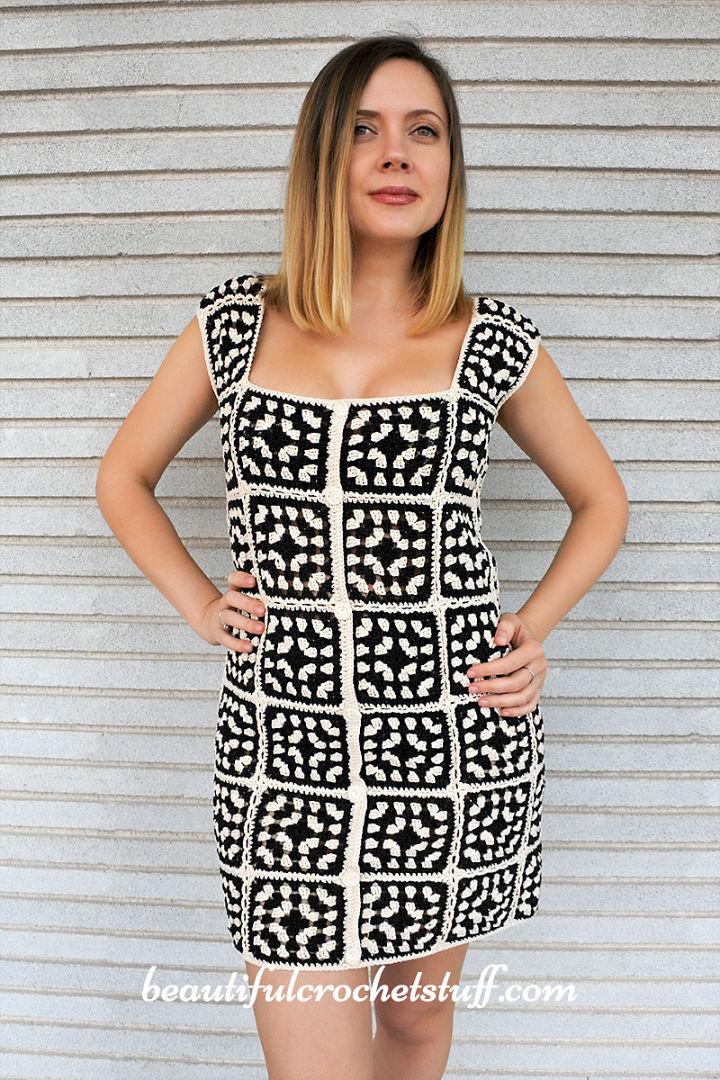 Say goodbye to the hassle of searching for that perfect dress and make it yourself! With this free pattern, you can crochet a stunning granny square dress with rainbow cotton 8/4, 100% cotton, for the perfect texture and look. Use a #3 crochet hook with a gauge of 27 stitches and 38 rows per 10 cm/4 inches so your dream dress will turn out beautifully. Don't wait any longer – grab your materials today and start crocheting immediately! beautifulcrochet
7. Crocheted Shore Thing Dress – Free Pattern

Sail in style with the shore thing dress! This intermediate-level crochet dress is perfect for a day at the beach or a night out in town. Made from the red heart, it's a wrap, a soft and versatile yarn. This summer favorite is sure to be a hit. You'll need 2 (2, 3, 3) balls of Western color plus a 3.25mm crochet hook. With 20 sts = 4″ in half double crochet, & 5 pattern repeats = 7″ in the lower section shell pattern, you're sure to get that perfect fit! Get your supplies today & make this beautiful dress now! yarnspirations
8. Gorgeous Crochet Forever Young Jumpsuit Pattern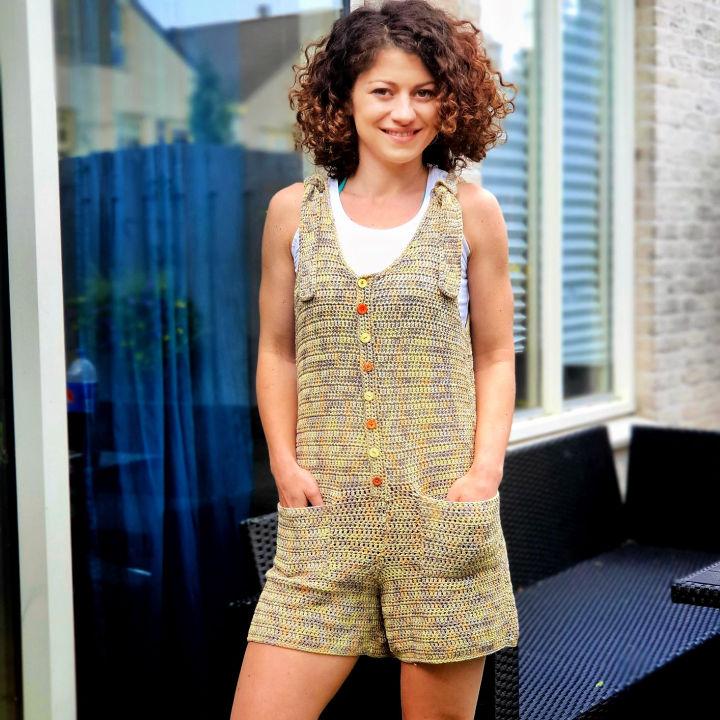 Tap into your inner fashionista with the forever young jumpsuit! This crochet design uses category 4 worsted weight yarn and a 4.5mm crochet hook, creating an intermediate level project perfect for summer days. The finishing touches include 8 buttons (1cm diameter) and an elastic band to give you a snug fit at the beach or out in town. Show off your style and get started on this beautiful jumpsuit today – turn heads wherever you go! by katerina
9. Cute Crochet Uptown Tunic Pattern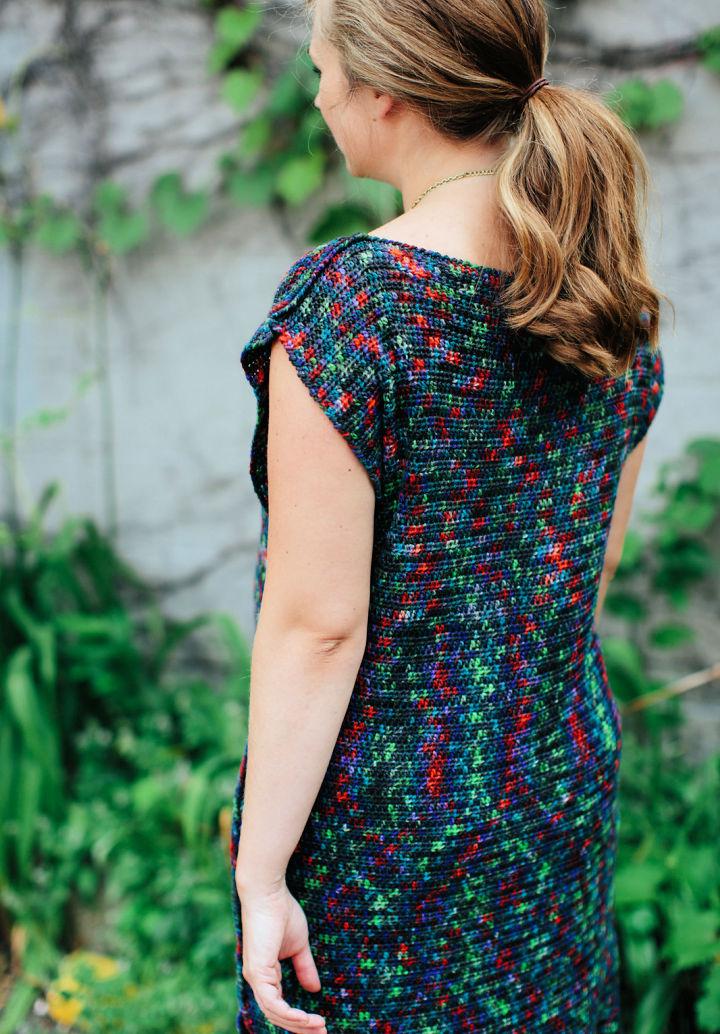 Look stylish while feeling comfortable with the uptown tunic remix! This chic crochet tunic is suitable for any occasion and can be dressed up or down to fit your style. This cozy yet fashionable tunic looks great on everyone, made using 3-ply light fingering weight 100% superwash merino wool.
The pattern is easily adaptable to all ages and sizes, making it a perfect choice for fashion lovers of every level. The intermediate skill level requires basic stitches, sewing techniques, finishing and blocking, which are necessary for successful project completion. Get ready to stand out in style now with the Uptown Tunic Remix today! fireflyhook
10. Best Poncho Dress Crochet Pattern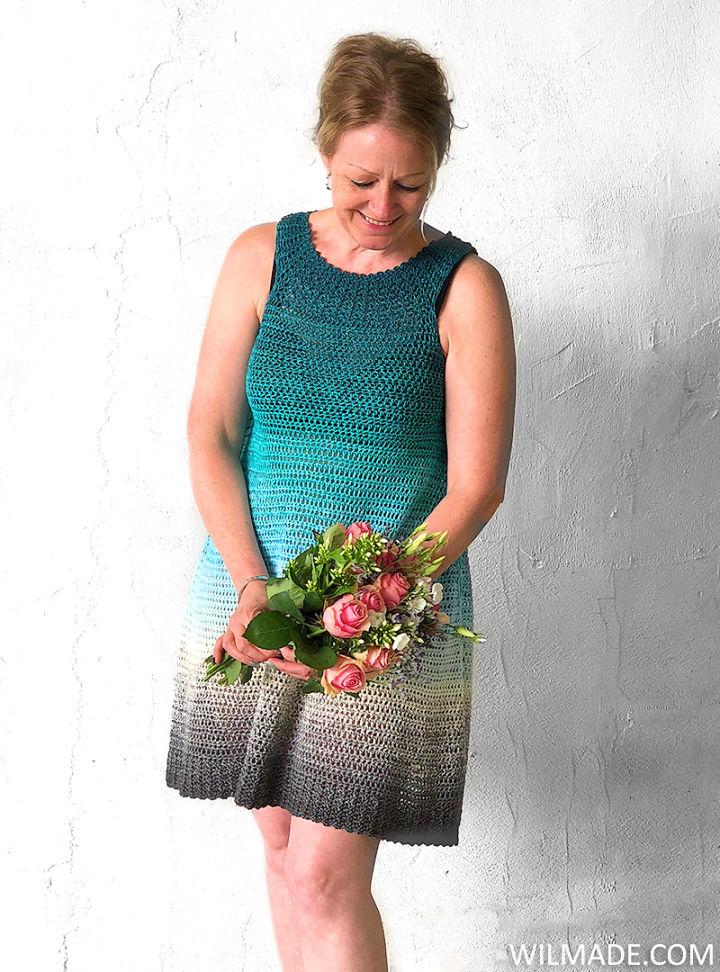 This simple collar dress will look amazing with any outfit, and you'll feel stylish when wearing it. This beginner-friendly pattern is perfect for any light-worsted yarn and features a fitted top with a beautiful collar and a wide, slightly oversized skirt. The collar is crafted with single crochet stitches, while the dress uses half double crochet stitches. Pair it up or down to create your unique look; perfect for warm summer days, or add extra layers when fall and winter come around. Grab your 5.5 mm crochet hook today to start creating this versatile wardrobe addition! wilmade
11. Crochet Audrey Mini Dress Pattern for Beginners

The Audrey crochet dress is the perfect summer staple! Made with lion brand jeans in classic colors, this 100% acrylic yarn adds softness and stretch to create a beautiful drape. Easily crafted using a 5mm (US H/8) crochet hook, you can choose from classic blue & grey or "jeans colors" for an even wider range of possibilities. Feel fabulous all season long in this versatile dress you can dress up or down depending on the occasion. Get ready to feel fabulous with the Audrey crochet dress – your wardrobe will thank you! forthefrills
12. Plus Size Crochet June Bride Wedding Dress Pattern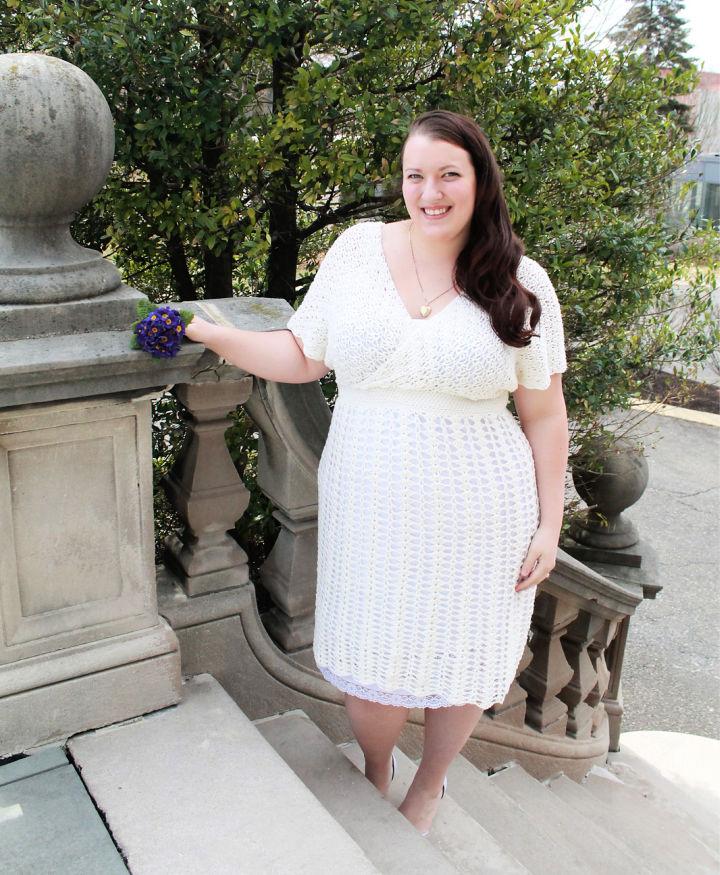 Are you dreaming of the perfect wedding dress? Look no further than the June bride wedding dress. This exquisite crochet pattern features an elegant waistband, wrap front and V-neck, shell patterns and shawl-like sleeves for added romance. Available in five sizes from 1X to 5X, it's perfect for plus-size brides too! With its beautiful details and lines, your special day will be unforgettable. Get started now – favorite today and begin creating your dream gown! Skill level: intermediate. ravelry
13. How Do You Crochet a Summer Breeze Dress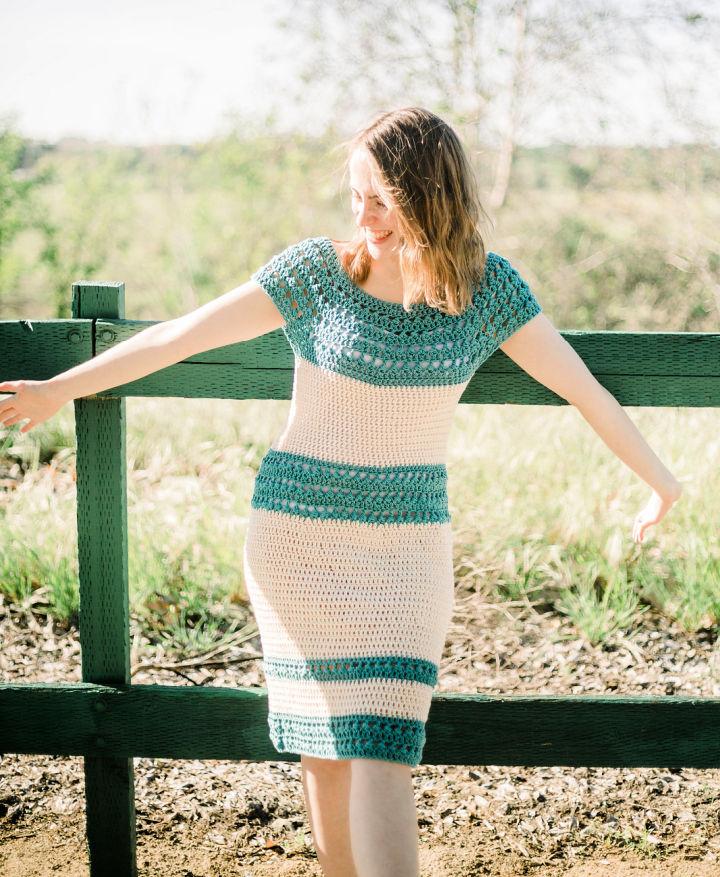 Welcome the summer in style with the summer breeze dress! This modern and chic crochet dress is perfect for sprucing up your wardrobe this season. Crafted from 100% mercerized cotton worsted weight yarn, it's lightweight and silky smooth with a beautiful drape. It features simple stitches crocheted in one piece, so no seaming is required. Suitable for intermediate crocheters, you'll need a 5.5 mm crochet hook and a yarn needle to complete this project. Choose from a range of bright and neutral colors to find your favorite hue! Get ready for summer with the summer breeze dress – make it yours today! eclairemakery
14. Crochet Summer Dress Pattern for Plus Size

Beat the heat this summer with a beautiful and free crochet dress pattern. This top-down design is perfect for every occasion, from beach parties to barbecues. We provide sizes S to 5XL so you can adjust the pattern for a perfect fit. Debbie bliss piper yarn adds softness and style, making it ideal for your summer wardrobe. Make this dress in colors that suit you, or go for solid shades for an amazing look! joyofmotioncrochet
15. Simple Crochet Rectangle Tunic Dress Pattern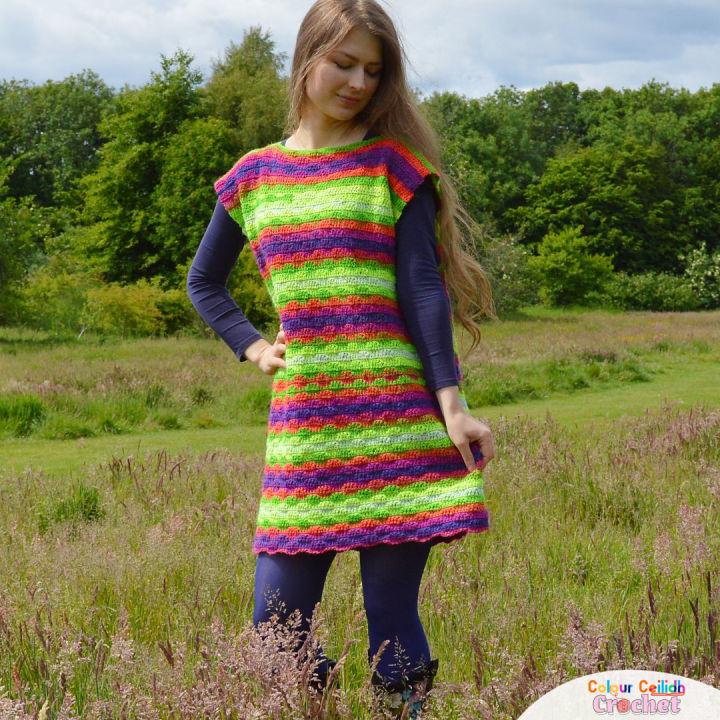 This season, get ready for summer in style with this simple and stylish rectangle crochet tunic dress. Featuring a mini tunic design that can be worn as is during the summer or layered up in autumn, it's made using only single and double crochet stitches to create a subtle wavy stitch pattern – perfect even for beginner crocheters! Seam the sides and shoulders of the dress together for a comfortable fit you can wear all day long. Get your free pattern, diagram, and chart today to make your beautiful rectangle tunic dress! colourceilidhcrochet
16. Free Crochet Penelope Dress Pattern for Ladies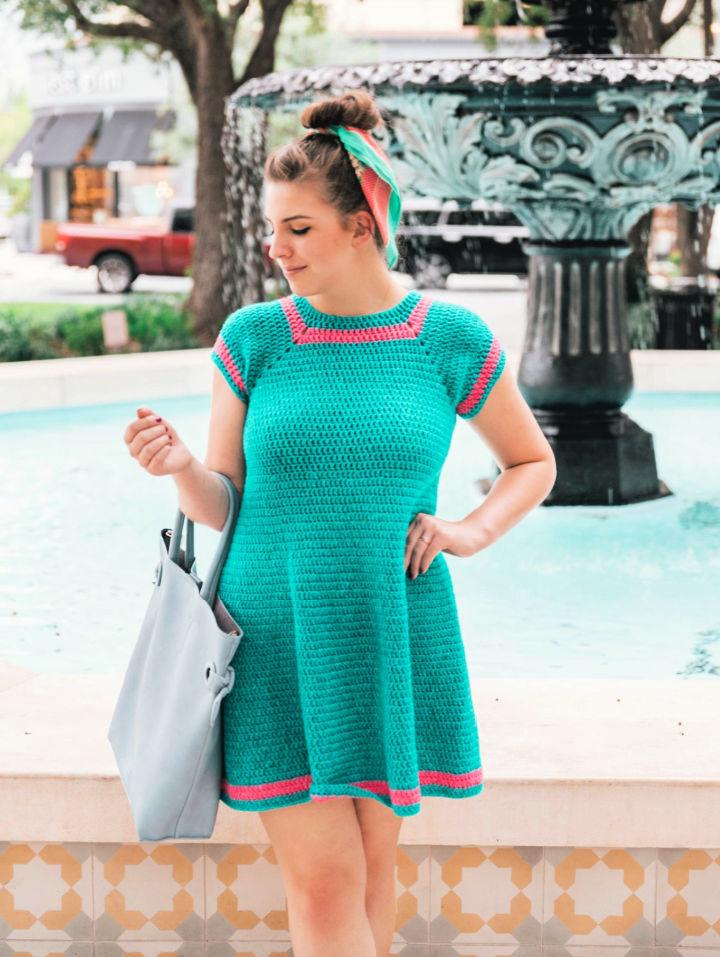 Get ready for summer with the crochet Penelope dress! This must-have pattern is perfect for all warm-weather occasions. Featuring a fitted raglan-style bodice that moves into a sleeve split and a flowy circle skirt, the dress has great drape and is comfortable to wear. Made with lion brand yarn's jeans colors in Capri and Bermuda shorts, you can get everything you need to make the dress in one kit – it includes all necessary yarns plus a printed copy of the full pattern. Ideal for lunch with friends or a day at the park with kids, make sure your wardrobe has The crochet Penelope dress before summer arrives! sewrella
17. Crochet Summer Scallop Dress Pattern for Adults

Sorting out the perfect summer dress? Look no further than the seascape crochet dress! This top-down pattern is easy to follow and features a lightly flared body with scallop edging that gives off an effortlessly chic look. You can customize your dress by choosing between a tie or straight straps, a plain v-neck, adding on scallops or an eye-catching 4-strand braided rope belt.
This versatile dress is made with organic cotton sport yarn and is great for warm weather but can also be paired with a denim jacket and tights/ankle boots for fall. With options to create a custom length and add on a nautical braided belt, you'll want the seascape crochet dress in your wardrobe all year round! forthefrills
18. Free Crochet the Doli Dress Pattern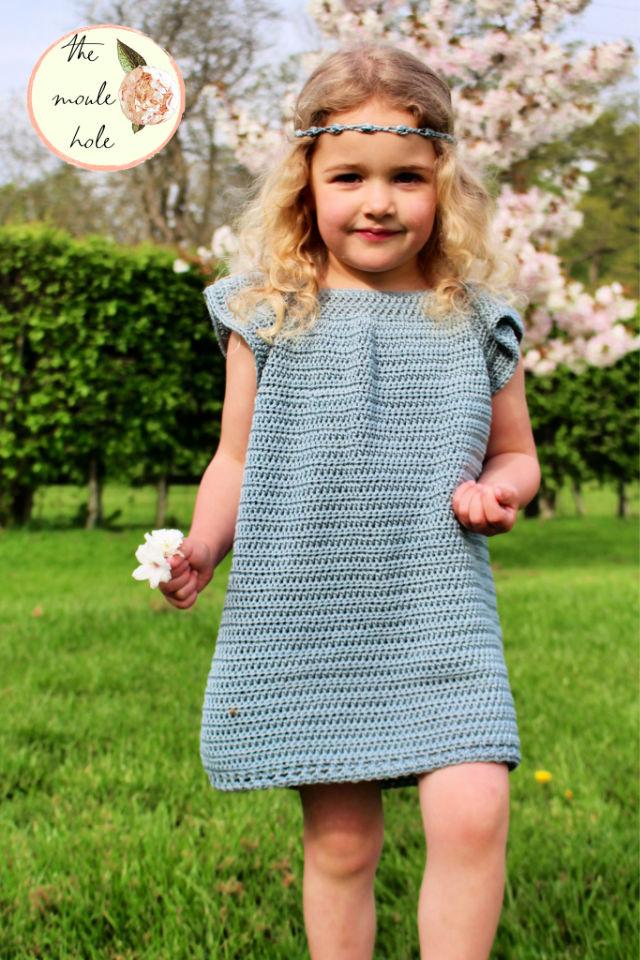 Here is an adorable and easy-to-crochet summer doli dress for babies and toddlers! Perfect for beginner crocheters, the raglan construction is worked from the top down using simple half-double crochet, chain, and double crochet stitches. With sizing options from 0-6 months to 10 years old, this versatile dress is perfect for any child. Use lightweight and breathable cotton DK yarn such as sirdar's "breaking waves," or choose your color to make it truly unique. Get ready to create wonderful memories with this charming crochet pattern! themoulehole
19. Fastest Crochet White Hippie Boho Mini Dress Pattern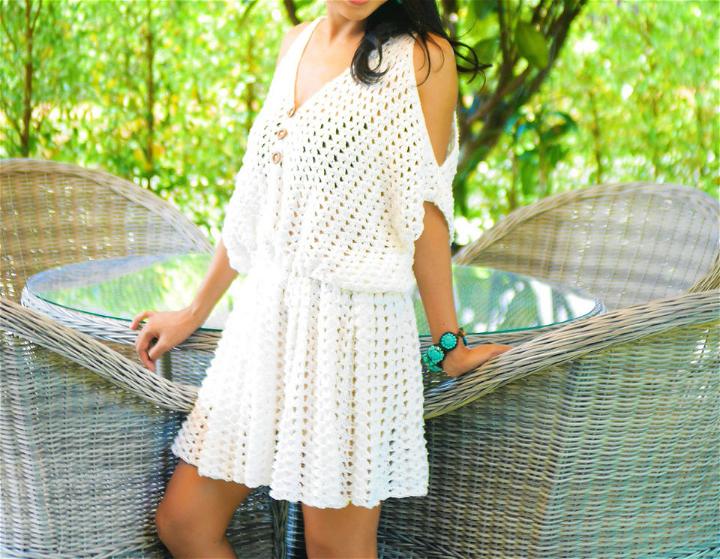 This summer, get ready to look your best with this beginner-friendly crochet boho mini dress! Featuring a relaxed fit, v-neckline, cold shoulder and open back with a tie strap, this beautiful piece is made from 4 identical rectangles using the simple lace crochet stitch. Perfect for wearing over your favorite swimsuit or bikini, it's adjustable to any size using the tie at the waistline. Made from cotton DK weight yarn and a 4.0mm crochet hook – complete with a free pattern and video tutorial – you'll look fabulous in no time! Get started on making this stunning short dress today! jennyandteddy
20. Very Easy Adelaide Crochet Girl Dress Pattern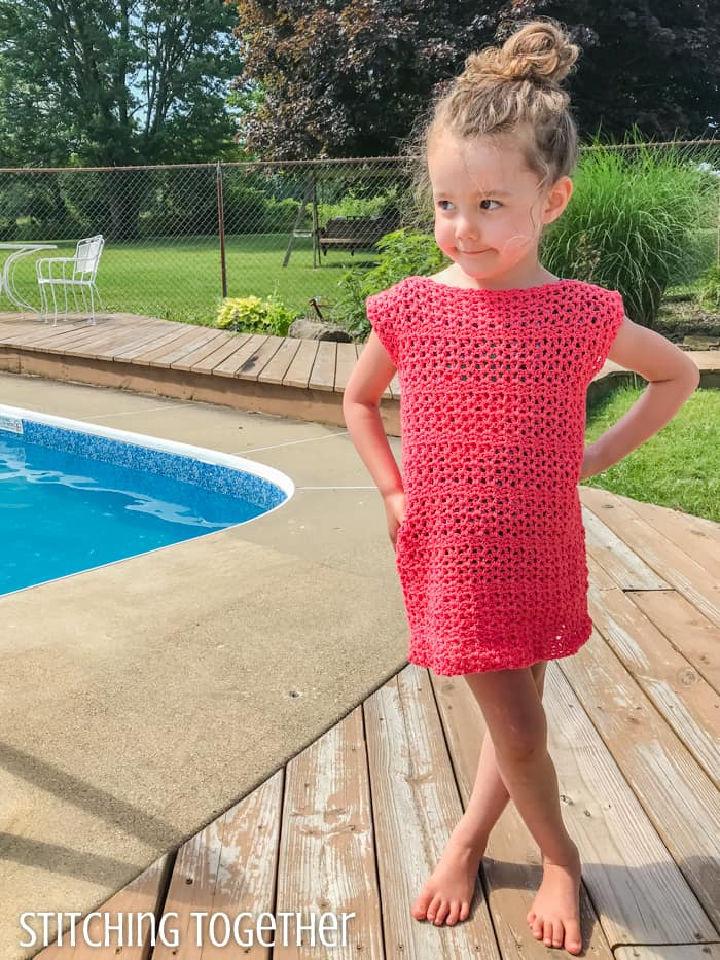 Crochet a stylish and beautiful dress for your little girl with the Adelaide easy crochet girl dress pattern. This easy pattern is suitable for beginners and only requires two rectangles worked in two different stitch patterns. Available in sizes from 2 to 10 years old, this crochet project is perfect no matter your skill level! Made with US Size J/10, 6.0 mm and 4 medium acrylic yarn, this dress will be both comfortable to wear and durable enough to last. Get started on creating something special today! stitching together
21. Colorful Crochet Temperature Beach Wrap Pattern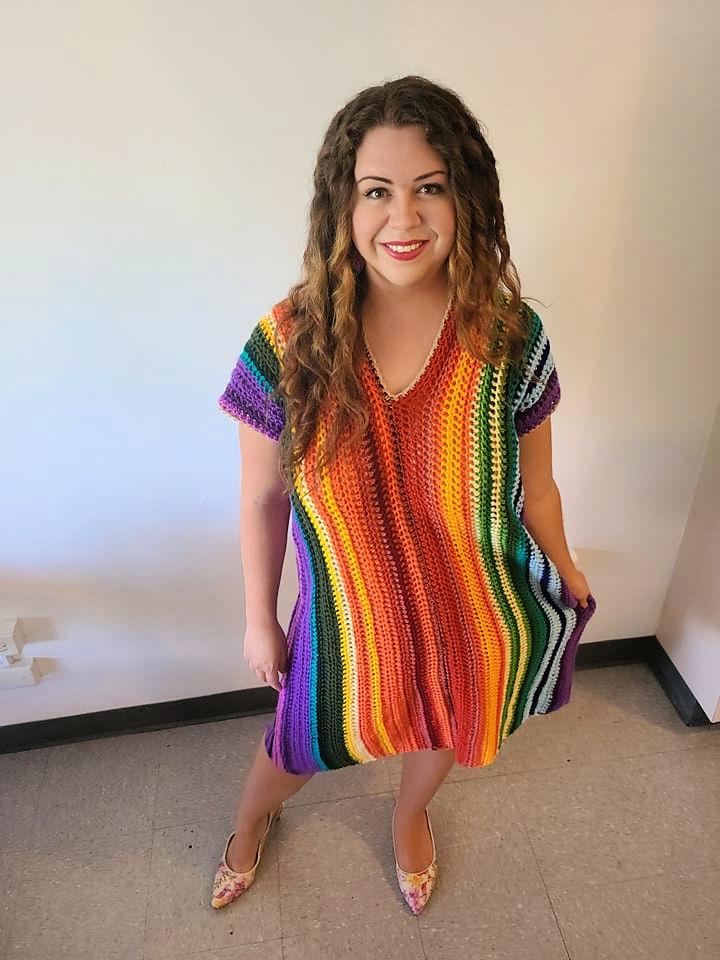 Looking for a special project to track temperatures? Look no further than this temperature wrap! Made with an 8mm hook and knit picks brava mini yarn, this one-size wrap is perfect for warm climates. With a gauge of 10 ½ stitches x 2 ¼ rows = 4″, it has a finished bust size of 50″ and a length of 38″. Make this year memorable by seeing the weather emerge in your project as you go – get started with this temperature wrap pattern today! hookyarnandsweater
22. Crochet Long Puff Sleeves Dress Pattern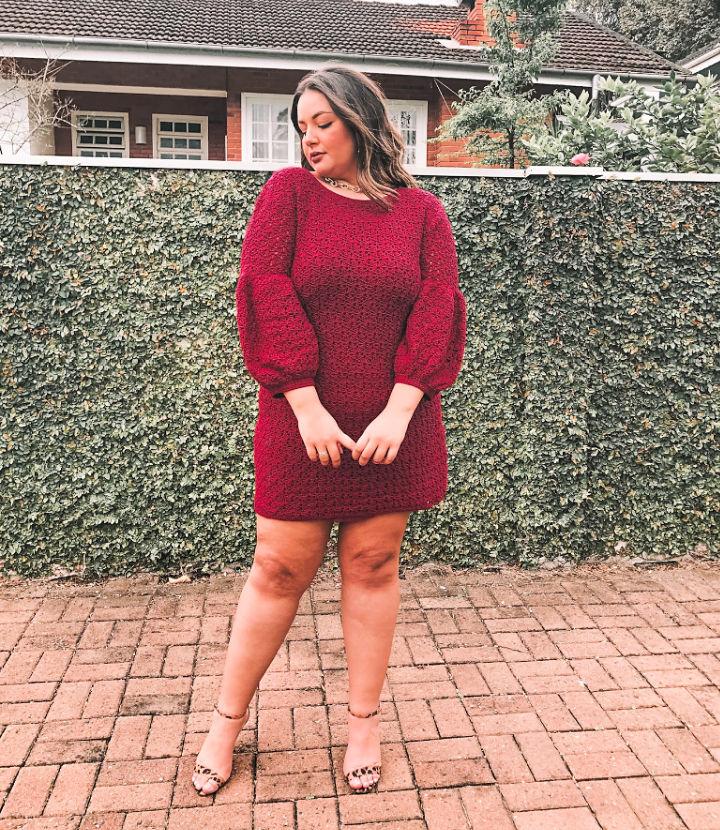 This stylish and comfortable dress with puff sleeves is custom-made for summer days. Crochet it with a fingering weight yarn with a 3.25mm (D) crochet hook, making it easy to craft the perfect fit as the one size fits all pattern has instructions for modification. Look no further for your ideal summer dress or cozy house wear – this piece will provide both fashion and comfort! Get ready to show off your feminine flair with this classic look! ravelry
23. Free Crochet The Everyday Maxi Dress Pattern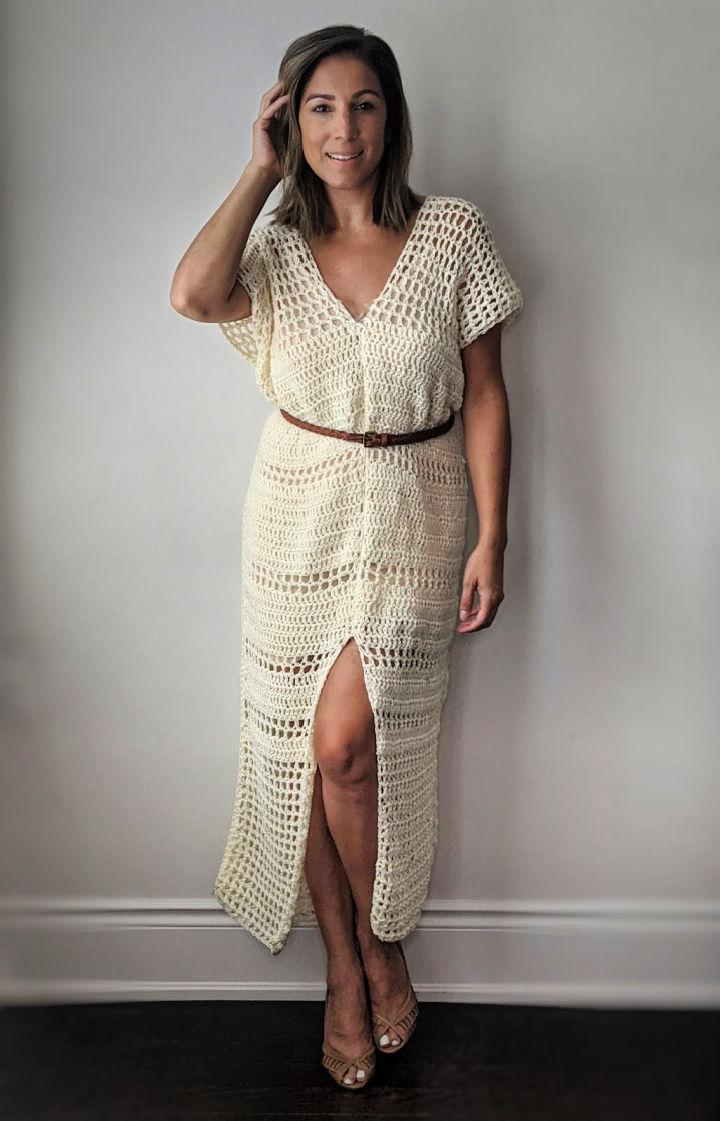 Get busy with your crochet hook and create your ideal summer maxi dress with ease using this easy-to-follow pattern! The everyday maxi dress is perfect for beginners, featuring customizable sizing options and simple stitches that work up quickly. All you need is Hawthorne DK yarn in bare and a 5.00mm crochet hook to make this must-have piece of clothing – 110″ long by 10″ wide – so don't wait any longer to add it to your wardrobe. Get the supplies today and get ready to look amazing all season! othcrochetnook
24. Crochet Summer Wrap Dress Pattern – Free Download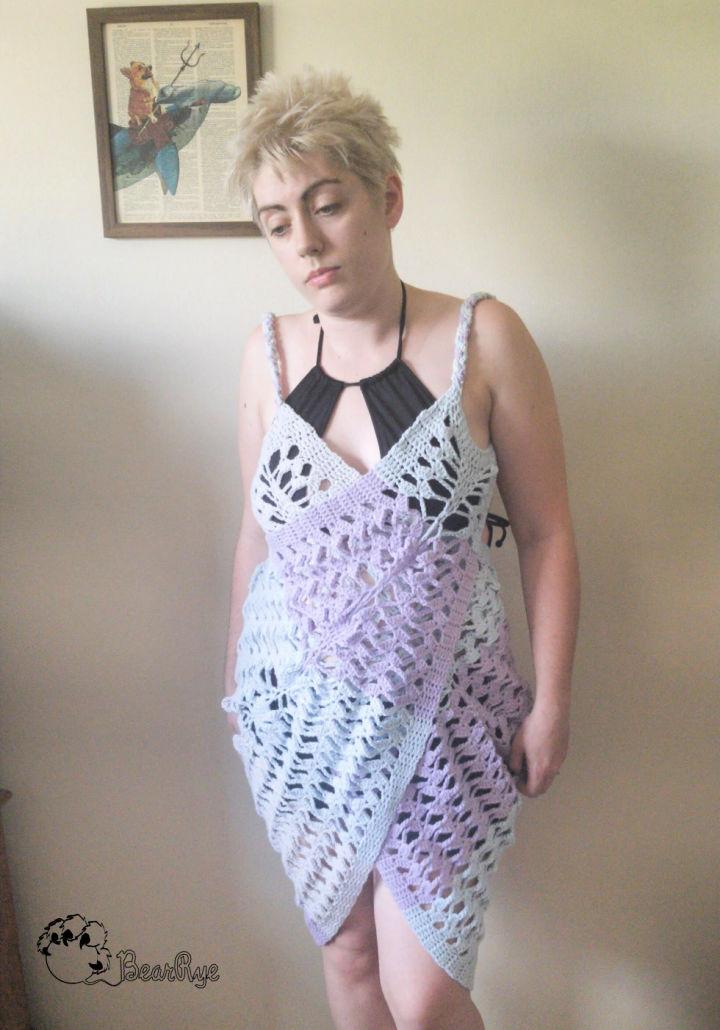 Create an heirloom piece for your little one with this easy-to-follow crochet pattern! Perfect for toddlers in sizes 24 months to 3T, this beautiful vintage dress is made from worsted cotton yarn, a 5.00mm or 5.50mm crochet hook, two buttons and ribbon. The intermediate-level pattern features special v-stitch details that add elegance to the design. Make this timeless piece for a special occasion or everyday wear– it's sure to be a hit! Get started now and give your child an extra special addition to their wardrobe! joyofmotioncrochet
25. Easy Crochet Vintage Toddler Dress Pattern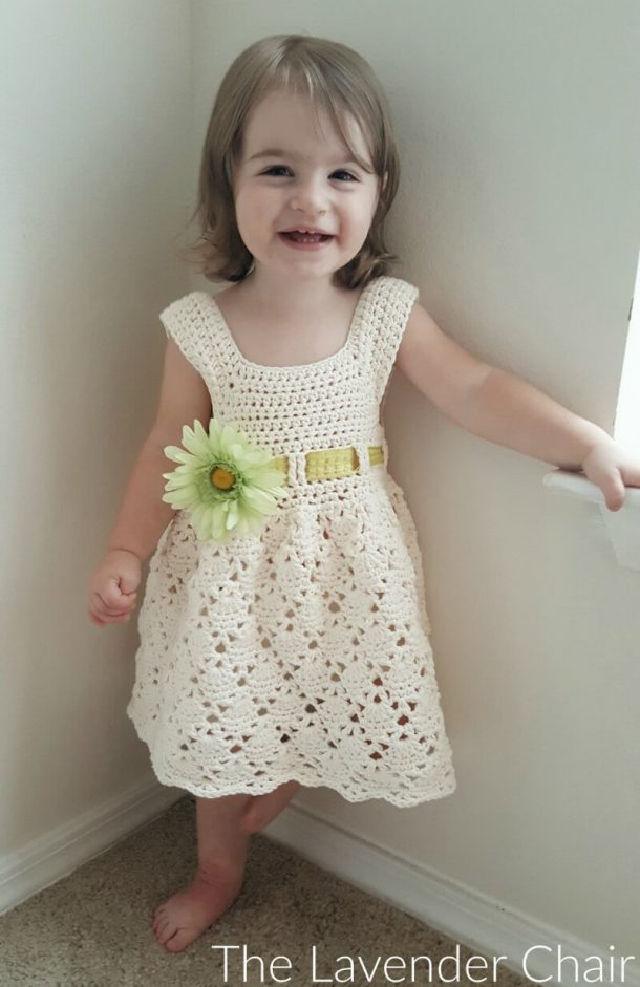 This vintage toddler dress crochet pattern is the perfect project for intermediate crocheters looking to create a timeless piece. Using worsted weight cotton yarn from Lily Sugar'n Cream and a choice of either an H 5.00mm or I 5.50mm crochet hook, this dress will be both comfortable and durable. The classic V-stitch adds sophistication to the design, which fits most toddlers sized 24 months to 3T and features ribbon detailing with two buttons at the back for closure. Get started on this beautiful project today! thelavenderchair
26. How to Crochet Granny Outfit Tutorial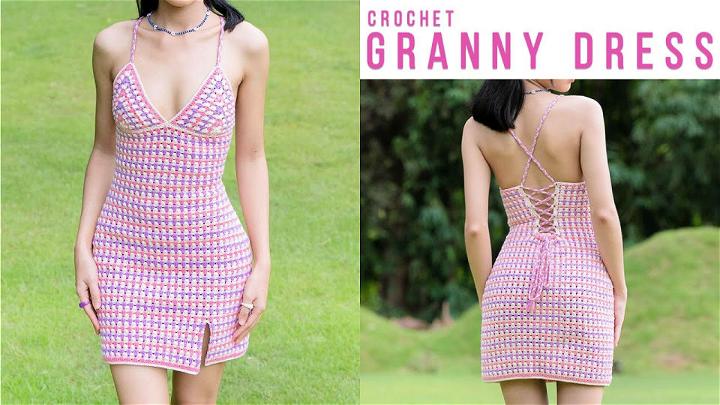 Are you a beginner looking for an easy crochet project? Check out this granny dress tutorial! It's perfect for both new and experienced crocheters. Made with 5ply cotton yarn and a 2.5mm crochet hook, this pattern is straightforward to follow and produces a stylish and comfortable dress that can be worked up quickly. So if you're searching for something fun yet simple to make, try your hand at this delightful granny dress tutorial today!
27. Easy Crochet Puff Dress Pattern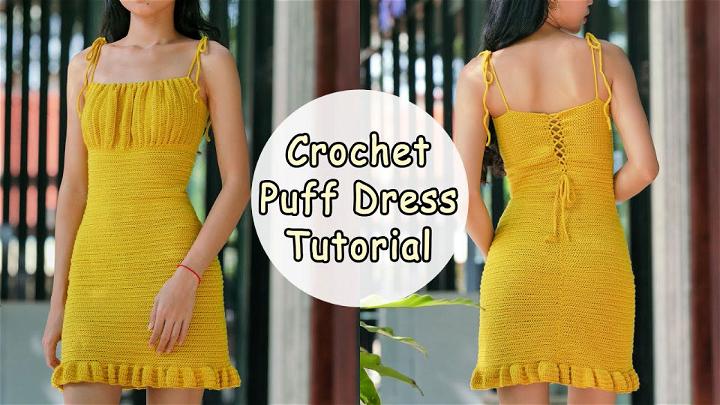 Whip up the perfect summer dress with this easy-to-follow crochet puff dress tutorial! Perfect for beginner crocheters, you'll only need a 3.5mm and 1.6mm crochet hook and mercerized cotton yarn to make this lightweight and airy project. You can have your stylishly comfortable, cool dress ready with simple stitches and easy instructions. Get started on your next crochet project today using this amazing pattern!
28. Crocheting a Halter Dress – Free Pattern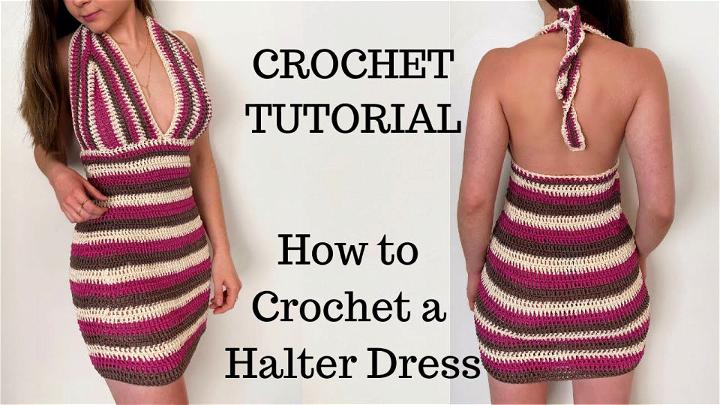 Crochet a stylish and comfortable halter dress with this easy tutorial! Perfect for summer, this boho-inspired piece is perfect for beginners. With mercerized cotton yarn and a 3.5mm & 1.6mm crochet hook, you can learn how to assemble the dress step-by-step and adjust it to fit any shape or size. Add this unique piece to your wardrobe today, and stay cool all summer! Get creative with colors and patterns and make a kind look that suits your style. Try out this simple crochet halter dress pattern now!
29. How to Crochet Baby Dress – 0-3 Months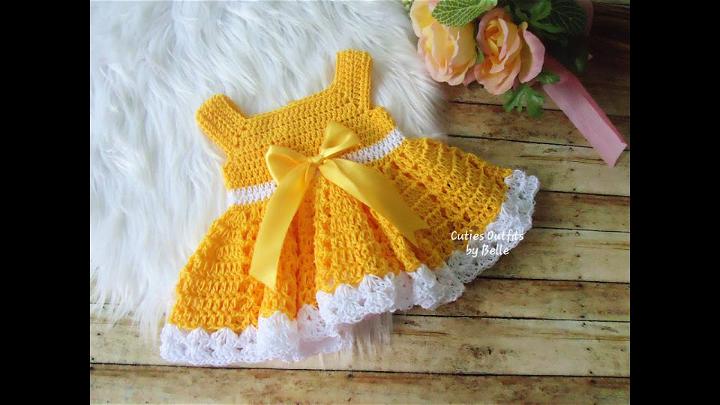 Do you have any crochet patterns for a baby dress? This free pattern and video tutorial is perfect for crocheters of all levels! With easy-to-follow instructions, you can create this stylish dress in no time. Suitable for babies aged 0-3 months, you need lightweight yarn and a crochet hook. Get ready to make the cutest outfit for your little one with this amazing tutorial and pattern! Experience the joy of crafting something special today!
30. Lace Crochet Wedding Dress Pattern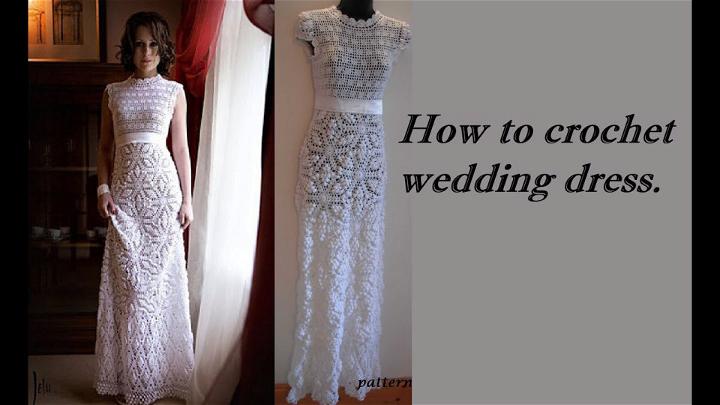 Get ready to make your special day even more memorable with this free crochet pattern and video tutorial to create a beautiful wedding dress motif! This easy-to-follow guide is perfect for beginners and experienced crocheters, providing step-by-step instructions and helpful hints. This unique design gives any bridal gown or décor an extra touch of elegance. Get your hook ready – start creating a stunning wedding dress motif today!
How to Choose the Right Crochet Dress Pattern
Crocheting a dress is a big undertaking—but it can be an incredibly rewarding one. If you're looking for the perfect pattern to make a beautiful, stylish crochet dress, you've come to the right place. Here are some useful and easy tips to help you choose the best crochet dress pattern for your needs.
Choose Your Skill Level Wisely
To ensure that your project goes as smoothly as possible, selecting a pattern matching your skill level is important. If you're starting with crocheting and are still learning the basics, then taking on an advanced-level project is not wise. Similarly, if you have plenty of experience and feel comfortable taking on more challenging projects, settle for something beginner-level. Pick a pattern that's appropriate for your skillset so you can enjoy crocheting without feeling overwhelmed or frustrated.
Consider Your Yarn Choice Carefully
Your yarn choice will be another key factor in selecting the right crochet dress pattern. Different patterns call for different types of yarns; some may require heavier yarns, while others may need lighter ones. Be sure to read through the instructions carefully before buying any materials so that you know exactly what type of yarn is needed for your chosen project. Remember to buy enough yarn upfront; running out halfway through a project can be costly and frustrating!
Think About Fit and Style
When deciding which crochet dress pattern to use, think about fit and style. Do you like tight-fitting garments, or do you prefer more flowy ones? Certain body parts (e.g., chest or hips) need extra room. Knowing what fit and style works best for your body will help narrow down your options and help you find the perfect crochet dress pattern for your needs!
Crocheting a beautiful and stylish dress doesn't have to be difficult! By considering these tips when choosing a crochet dress pattern, crocheters of all levels should be able to find exactly what they're looking for—and create amazing crochet clothes in no time! Good luck with choosing your perfect crochet dress pattern!
How Many Skeins of Yarn Do You Need to Crochet a Dress?
Crafting crochet dresses is the perfect way to express your style while giving yourself a unique garment that will turn heads. But before you start, it's important to think about how many skeins of yarn you will need. This depends on the dress's size and design; small crochet dresses require substantially less yarn than larger crochet dresses. However, as a rule of thumb, most crochet dresses require at least 6-7 skeins of yarn. If you select a particularly intricate pattern, grab an additional 1-2 skeins to have enough material for all the delicate details! With this knowledge ready, you can create stunning crochet masterpieces confidently.
What is the Best Yarn for Your Crochet Dresses?
Crocheting a crochet dress can be an exciting and beautiful project, so it is important to take your time to choose the best yarn for the job. For crochet dresses, many people like cotton yarn for its softness and lightweight feel, but you can also try acrylic or wool blends depending on the desired effect of your dress. Wool/alpaca blends provide warm comfort and structure. Consider the garment's use and maintenance when selecting yarn, such as looking for machine-washability if you plan on wearing it regularly. Consider color, texture, and fiber content simultaneously to get a result that will bring out your creativity and love of crochet.
Related Free Crochet Patterns:
Explore our collection of free crochet patterns and discover your inner artist! With a variety of designs for all skill levels, these patterns are sure to inspire.
Conclusion: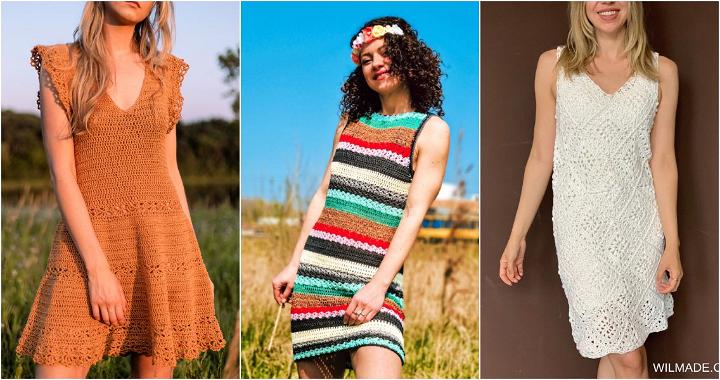 In conclusion, 30 free crochet dress patterns are a great way to start crocheting your own clothing. They come in various styles and sizes for both beginners and experienced crocheters. With detailed instructions, step-by-step guide photos, and written patterns included in the PDFs, these free crochet dress patterns make it easy to create beautiful dresses you can wear all summer. Whether you're looking for an easy sundress pattern or something more intricate like a lace crochet dress or maxi gown – there is something here for everyone! So if you are ready to level up your wardrobe with handmade goodies, these 30 free crochet dress patterns are worth checking out!