Find an adorable crochet fox pattern that will hit both kids and adults! We have 25 free crochet fox patterns to work on that are perfect for experts and beginner crocheters. Each crochet fox pattern comes with step-by-step instructions, detailed photos, and pdf files with all the patterns to get you started right away. Our crochet fox patterns are easy to follow, perfect for those just starting out in crochet or anyone looking for a new challenge. The fox amigurumi patterns also make great gifts for your kids and any animal lover. So go ahead, get crocheting and create your very own crochet fox!
Free Crochet Fox Patterns
Add some playful and unique charm to your home with a free crochet fox pattern! Get creative and pick out colors or color combinations that speak to you for unique crochet fox patterns that you and your loved ones will adore! Crochet fox amigurumi patterns make great gifts or decorations; they can also add a bit of whimsy to any home! With our 25 free crochet fox patterns available below, you can pick whichever one appeals to you the most for your crochet project. The difficulty level in these crochet projects ranges from beginner to more advanced, so no matter your skill level, there is sure to be a crochet fox pattern that fits your crochet needs. With so many free crochet fox patterns available at your fingertips, you will have hours of crafting fun!
Crochet fox patterns can be a great way to add some flair and cuteness to your home! Most of these crochet fox patterns include step-by-step instructions from start to finish. Moreover, if you need extra help with your crochet fox pattern, detailed video tutorials will guide you for free! From basic fox amigurumi patterns to more colorful and advanced ones for your crochet fox amigurumi doll, these free crochet fox patterns can be a fun and creative exercise. Even better – many of these crochet fox patterns come in PDF format and are suitable for beginners just getting used to crochet! They're sure to inspire creativity and make any project more fun.
1. Free Crochet Evie Fox Pattern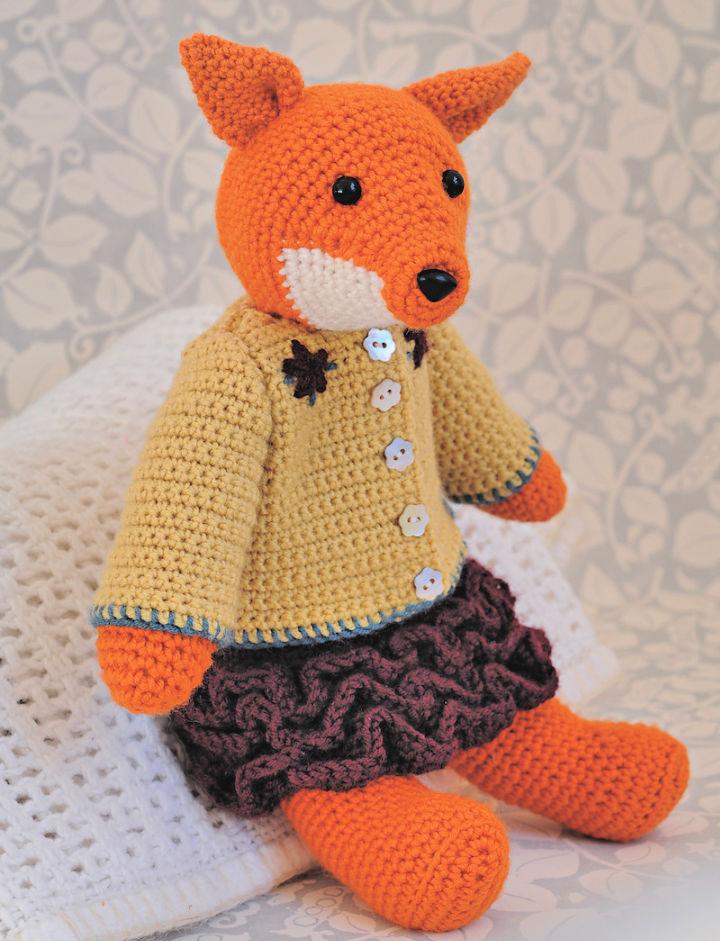 Have fun with your hook, and create your own adorable fox family with this crochet pattern! Using debbie bliss baby cashmerino yarn and two sizes of crochet hooks, you'll have everything you need to make these cute and cuddly animals. The finished foxes measure 12 inches tall and are sure to become a treasured playmate or decoration. Plus, the included instructions help ensure success even if you're a beginner crocheter. Get started now on making your own special fox family today! undergroundcraft
2. How to Crochet Fox – Free Pattern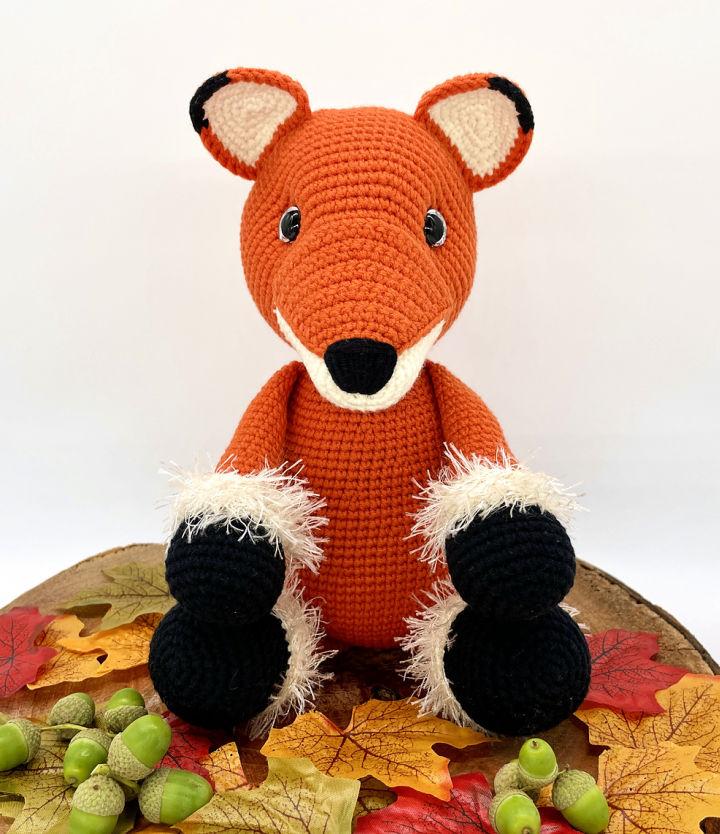 Eager to make an adorable amigurumi fox for your loved one? Try this free crochet fox pattern! It takes an intermediate-advanced skillset and knowledge and results in a beautiful, cuddly creature that measures 9 inches when seated and 30cm/12 inches from ears to toes. All you need is fine sport 2 (4ply) and lightweight DK 3 for the hairy bands on the arms and legs. Follow the instructions to crochet a perfect gift for any child or adult who likes soft cuddles! cuddlystitchescraft
3. Pretty Crochet Cube Foxy Fox Amigurumi Pattern
Crochet a pair of cute cube foxy fox amigurumi with this easy-to-follow pattern! Included are instructions for both small and large sizes, so you can choose the one that suits your needs. For the smaller version, use a 3mm crochet hook and DK yarn in orange, black and white, 8mm safety eyes, a small triangular nose, plus a tapestry needle and stuffing.
Meanwhile, for the larger fluffy fox version, use a 7mm crochet hook and chunky chenille yarn in the same colors as before, plus 20mm button eyes and a large triangular nose with a tapestry needle too, as well as stuffings. Make two beautiful animals within no time with this simple pattern! craftybunnybun
4. Crochet Fredric the Fox Amigurumi Pattern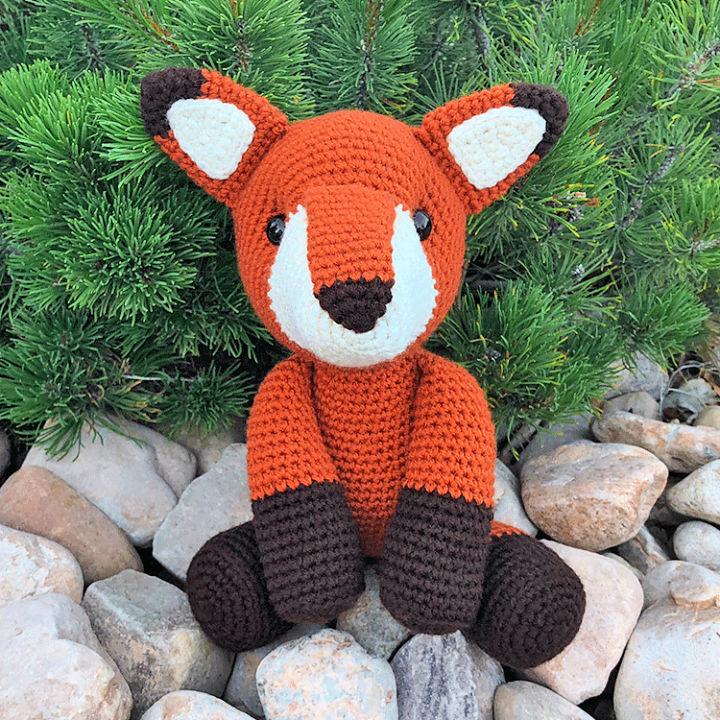 Stitch a charming woodland creature with the free Fredric The Fox crochet amigurumi pattern. Standing at 14″ tall, this pattern requires an intermediate skill level and supplies like a 3.5mm (e) hook, 15mm safety eyes, yarn needle, fiberfill, and disappearing ink marker. To begin crafting, you'll need cream acrylic yarn for the body (red heart super saver – aran), orange for the muzzle & nose (I love this yarn! – burnt pumpkin), and brown for the feet & tail (red heart super saver – coffee). Adorable yet mischievous Fredric will make a great addition to your home. Keep him away from your hen house! jesshuff
5. Free Crochet Ragdoll Fox Pattern
Looking for a charming, unique crochet project? Try this Ragdoll fox-free crochet pattern! It is the same style as our ragdoll patterns, with separate pieces worked in flat rows and then joined together to form a 2D look. The finished fox stands approximately 40 cm tall from the tip of the ears to the bottom.
Gather your supplies: 3.5mm hook, 2.25mm hook for flowers, lion brand vanna's choice terracotta, loops & threads impeccable chocolate, red heart super saver white plus lightweight cotton yarn in yellow, purple & blue for flowers; safety nose or black crochet thread/yarn; and black crochet thread for eyes! Get ready to craft something special! spinayarncrochet
6. Beautiful Crochet Fox Amigurumi Pattern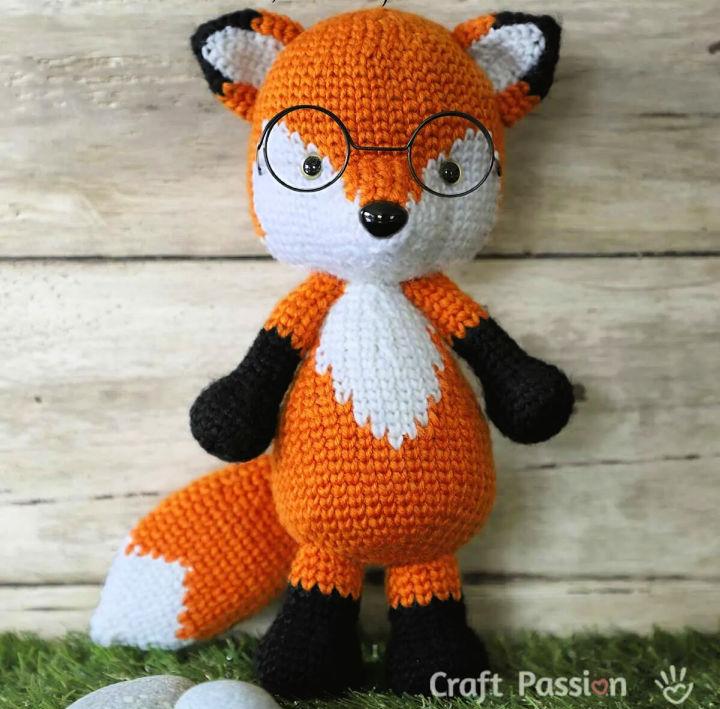 Fall is the perfect season to make a unique little crochet fox, Mr. Furu! This free amigurumi pattern calls for materials such as acrylic yarn in orange, white and black colors; colored iris safety eyes (brown 10mm size), safety nose 18mm size and doll-wired glasses (optional). You'll also need a 3.5 mm crochet hook, tapestry needle, scissors and pins. With these tools, you can create an adorable addition to your home or gift it to someone special! Try this eye-catching design today and bring the woods alive with some crafty fun! craftpassion
7. Easy Crochet Emma the Fox Pattern for Beginners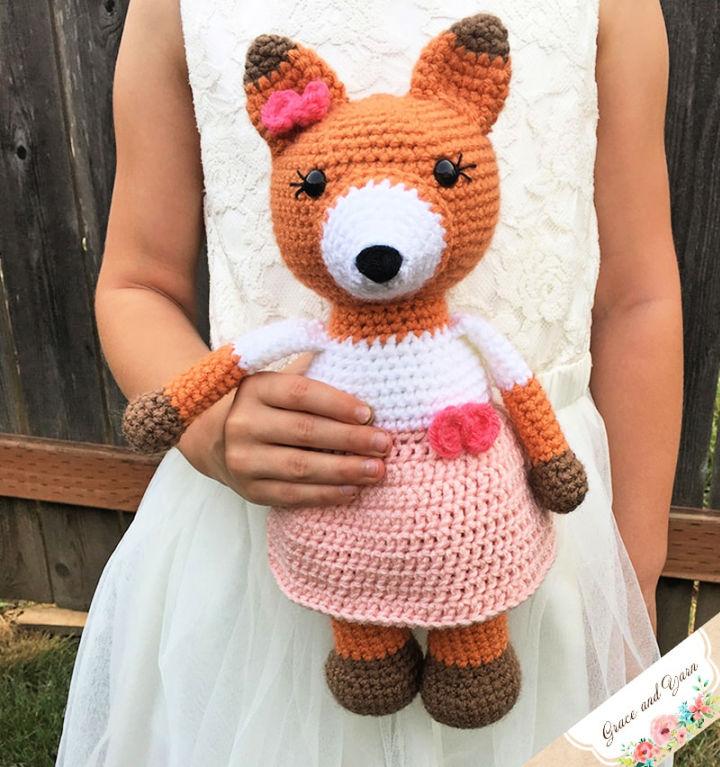 Welcome, Emma the Fox! This free crochet pattern makes a super cuddly 13-inch forest friend. She is made with size 4 worsted weight yarn in desert glaze, plus 25g for the dress colors (top and bottom). You'll also need small amounts of brown, white, and black. You'll need a 3.5mm crochet hook (our favorite!), 10.5mm safety eyes, black embroidery thread for eyelashes, scissors & tapestry needle, stuffing like poly-fil or morning glory and stitch markers. Get your materials ready – it's time to make Emma the Fox! graceandyarn
8. Crocheting a Fox – Free Pattern
Get creative with your hook and create a cute and cuddly crochet fox with this free pattern! Using Aldi So Crafty Knit & Purl Amigurumi yarn, you will need 45g of ginger and 15g of cream for the chin, chest, tip of tail, ear detail and eye highlight. Plus a small amount of black for eyes. The cotton/cotton mix DK gives a good stitch definition to create a firm structure, so body parts hold their shape well.
With just a 3mm hook and some toy stuffing, you are ready to craft your fox, measuring approx 15 cm tall. Make sure to have a yarn needle, stitch marker/waste yarn prepared too! Start creating your fox today with this easy-to-follow crochet fox-free pattern! mycrochetchums
9. Best Rudy the Fox Crochet Pattern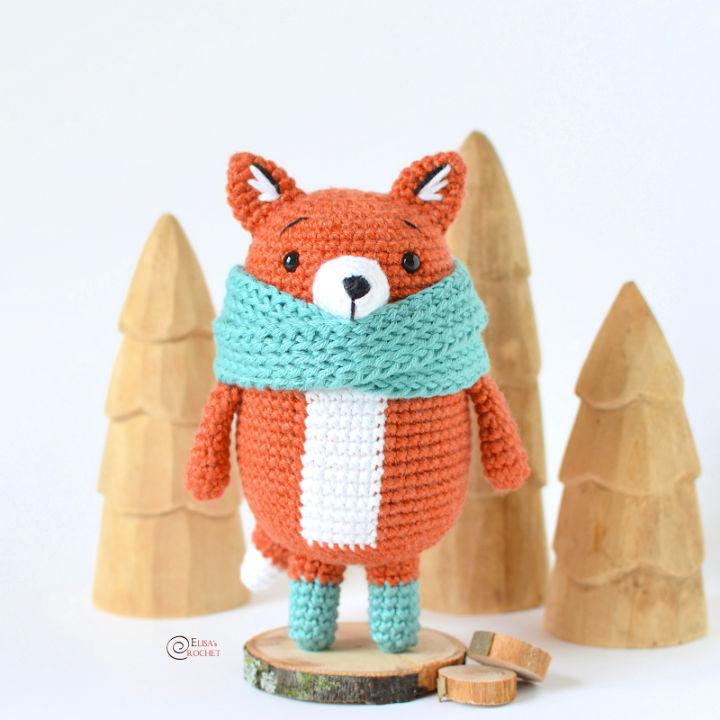 Give extra wings to your creativity, and make your furry friend with this free crochet pattern for Rudy the Fox! This lovable fox features a chubby figure and an infinity scarf made using the Tunisian technique – perfect for creating a knit-like look. Using lightweight yarn in rust, white, and sea green, classic cotton thread in black, plastic safety eyes, poly filling and a yarn needle, it's easy to make your Rudy. The finished toy measures 6″ high by 4″ wide – the perfect size for cuddles! Download the free pattern now and start crocheting today! elisascrochet
10. Free Crochet Fox Amigurumi Pattern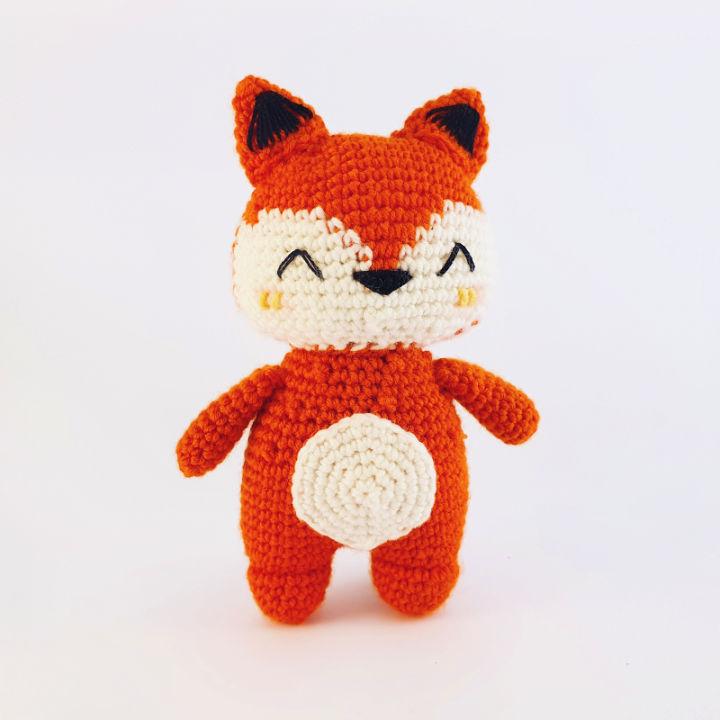 Let your imagination run wild and craft a foxy friend with this free crochet amigurumi pattern! All you need is a 2.5 mm crochet hook, orange yarn for the body, white and black yarn for the face details, stuffing to fill it out and some creativity. This fox can be used as a toy or decoration; perfect for kids or any animal lover. Follow this easy-to-understand pattern's instructions to create your unique fox! misscaytlin
11. How Do You Crochet a Finn the Fox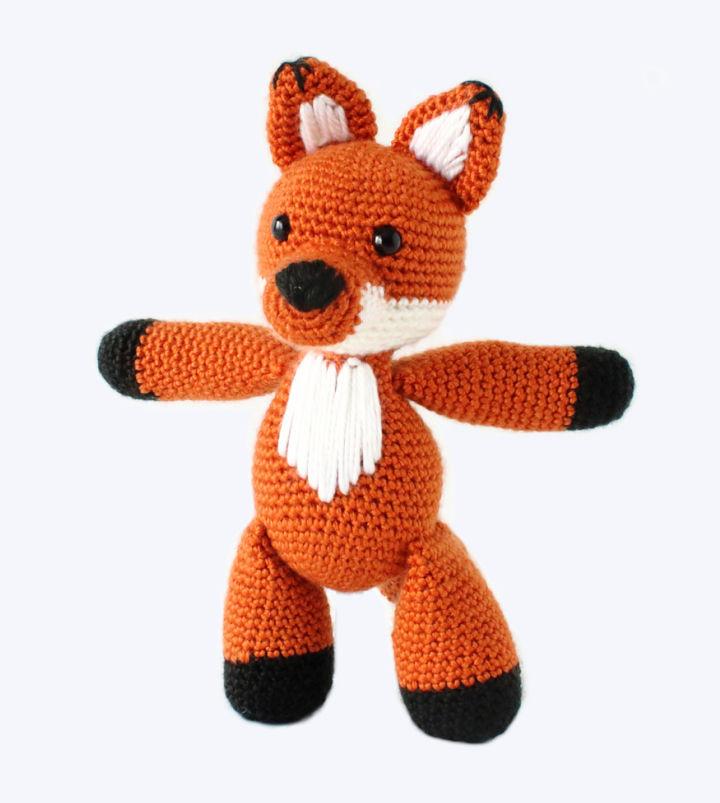 Create your furry friend Finn the Fox with this free amigurumi crochet pattern! This beginner-friendly pattern features step-by-step instructions and materials to complete this 9.5-inch tall fox, perfect for gifting to your favorite fox enthusiast. Get a 3.25mm crochet hook, #4 worsted weight yarn in pumpkin spice, black and white; polyfill stuffing; 10mm safety eyes; tapestry needle & start crocheting now! Have fun! 3amgracedesigns
12. Fastest Crochet Alice the Arctic Fox Pattern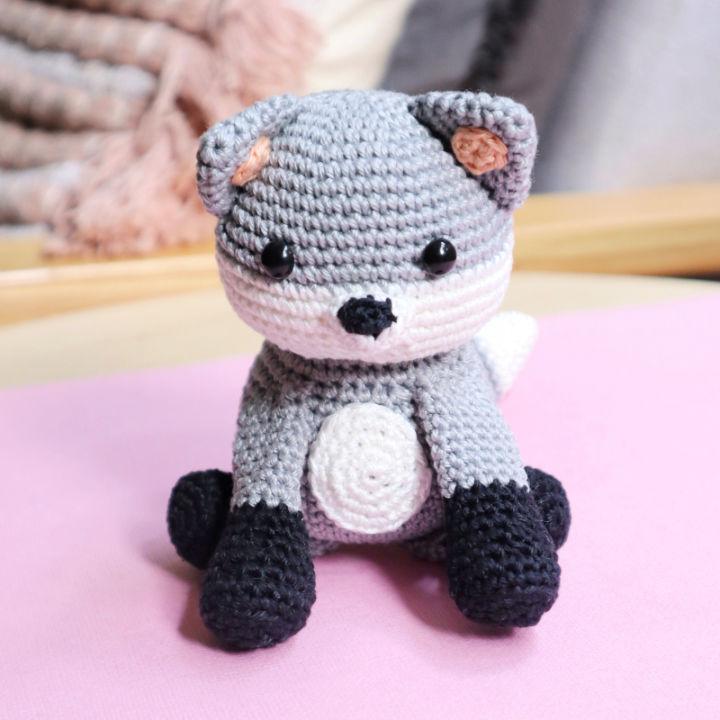 Meet Alice the Arctic Fox! This adorable little fox is ready to play with you in the snow all day. With this free amigurumi pattern, you can make your own cuddly Alice at home. All you need is a 2.2mm crochet hook/c-2 (us), smc catania 4ply yarn (grey, white and black), 8mm safety eyes, scissors, tapestry needle, polyester toy stuffing and a stitch marker (optional). Download this fun pattern today and get crafting -Alice the Arctic Fox awaits! hobiumyarns
13. How to Crochet Fox Amigurumi – Free Pattern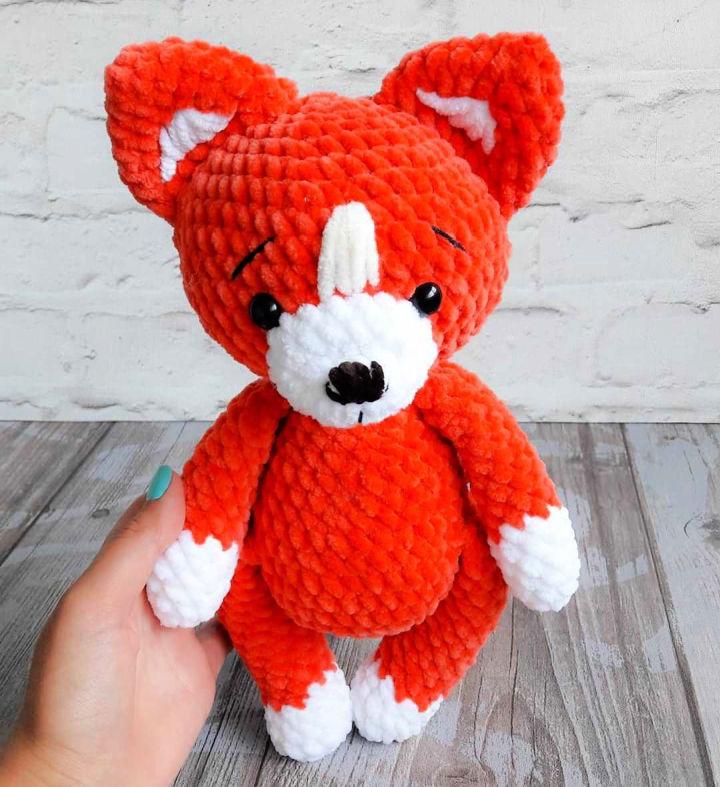 Put together a stylish and unique plush fox amigurumi with this free crochet pattern! This design is perfect for any skill level, and you can easily customize the size depending on the yarn you choose. The materials needed are himalaya dolphin baby or yarnart dolce yarn, yarnart jeans for embroidering nose and brows, 4.00mm hook, 10 mm safety eyes, and fiberfill stuffing – all easy to find in your local craft store. Get creative with colors for an extra special touch! Follow this easy-to-follow pattern to create your very own crochet fox amigurumi today! amigurum
14. Cute Crochet Sleepy Fox Pattern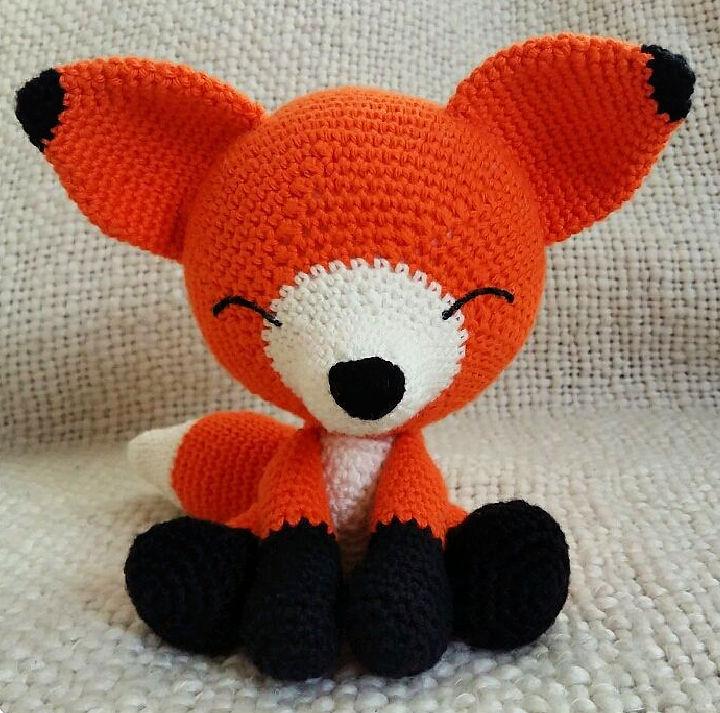 Want to try out a crochet animal plushie pattern? Create an adorable amigurumi fox with the svarta fåret 'tilda' yarn and a needle size 2.5 for a soft, delicate finish. This thin yarn will make your fox about 17 centimeters tall when finished. Stuffing the tiny amigurumi can be done gradually as you work, ensuring that it's not too bulky or heavy! Follow the detailed instructions to craft this cute critter in no time – perfect as a gift or to keep all to yourself! eserehtanin
15. Easiest Amigurumi Fox to Crochet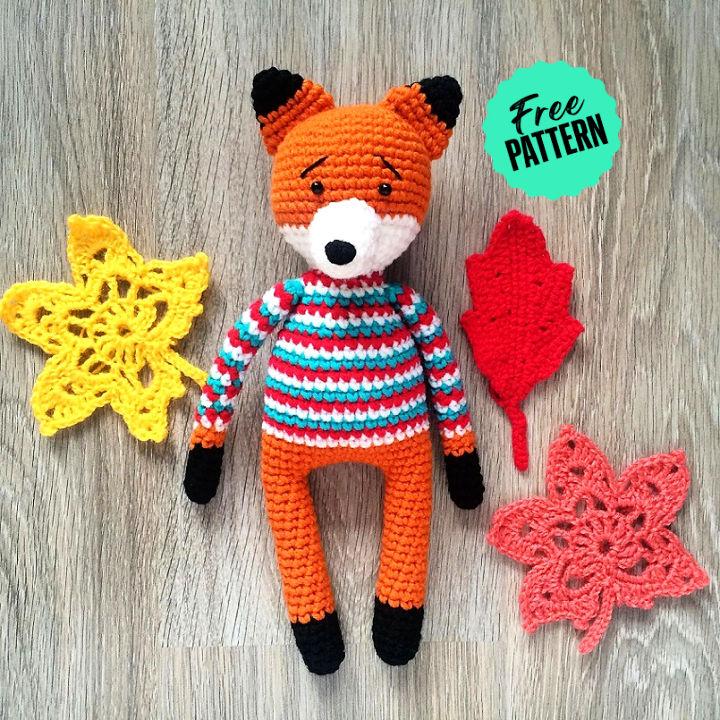 Give your kids the perfect cuddle-me-up toy with this Fox Crochet Amigurumi Pattern! This cheerful fox is easy to create with simple crochet techniques and is perfect for anyone from beginner to experienced crafters. Using only high-quality materials such as pehorka detskaya novinka, 100% acrylic orange and black yarns, vita baby 100% acrylic white yarn, a 2.5 mm crochet hook, a yarn needle and fiberfill stuffing, you can make this special character come alive. Make sure you have these items on hand before starting – it will bring smiles for years to come! amigurumiallfree
16. Unique Free Crochet Francis the Fox Pattern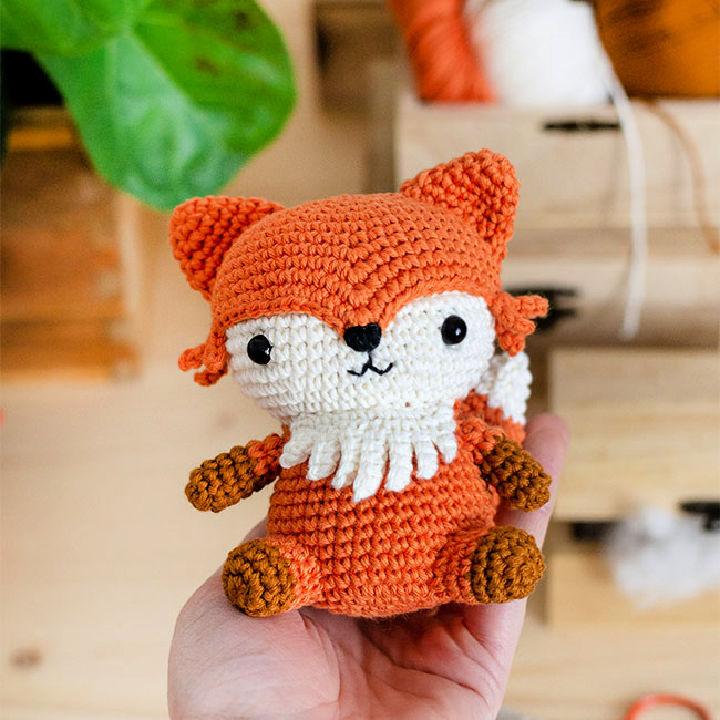 Bring home the best friend your child could ever have with Francis the Fox! This cute crochet amigurumi is made from Anchor Organic Cotton, a soft and sustainable material that is perfect for kids. With safety eyes, black embroidery thread, tapestry needle and fiberfill stuffing included in the package, you can easily create this charming fox-shaped toy. The kit comes with two shades of orange and one black yarn; all materials are 100% acrylic. A 2.5 mm crochet hook will help ensure that every stitch is placed perfectly for an adorable finished product that your child will love to play with! airalidesign
17. Crocheted Fox Amigurumi – Free Pattern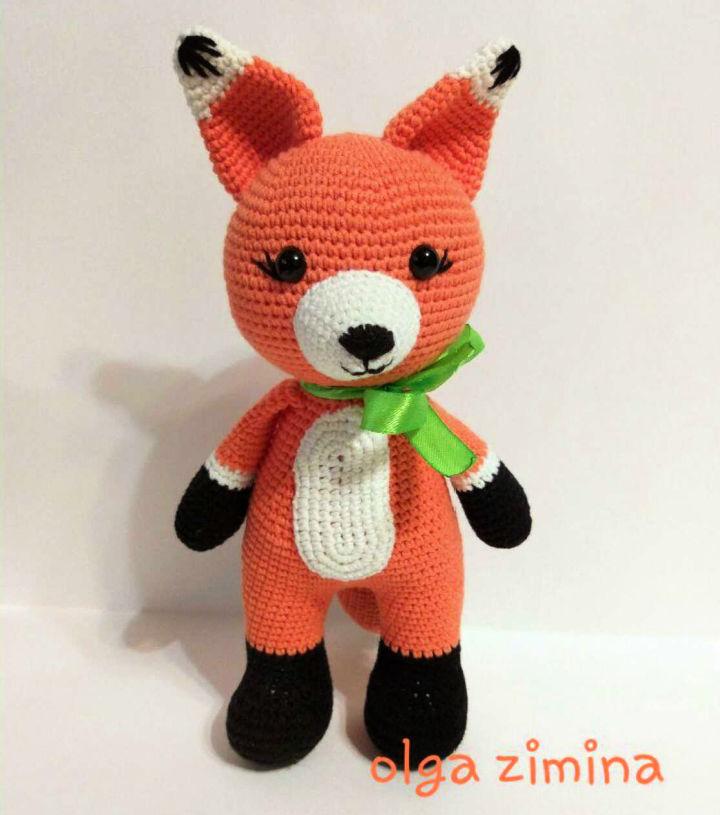 Whip up a cute and cuddly amigurumi fox with this FREE crochet pattern! All you need is yarn art jeans 150/50, a 1.75 hook, a little white and black yarn, fill material, 10mm eyes on secure mounting and a needle for stitching. Get creative with the colors of your fox; it's sure to be loved by all who see it. This project is perfect for all skill levels – even beginners can whip out this adorable fox in no time! Make one for yourself or give it as a gift – either way, you're sure to get plenty of love from your furry friend! alwaysfreeami
18. Free Crochet Sunny the Fox Pattern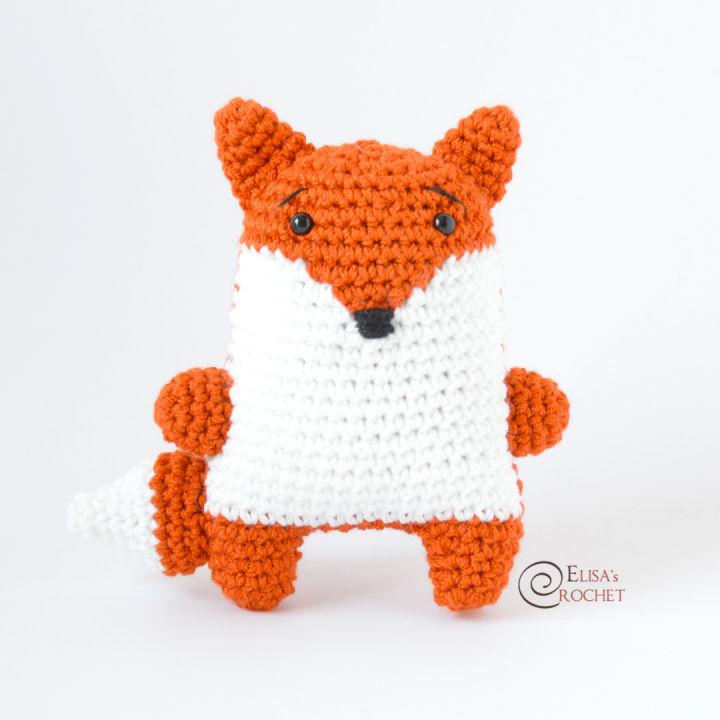 Give your home a touch of warmth and cuteness with Sunny the Fox! Perfect for beginner/intermediate level, you'll need medium-weight cotton yarn in orange, white and black; polyester fiber filling; two 6mm black plastic safety eyes and a hook size of E/3.50 mm. The finished item is about 5″ tall and works perfectly as an attachment to any crib mobile. Get crocheting today to make your child's room oh-so-adorable! elisascrochet
19. Crocheting a Fox With Long Legged – Free Pattern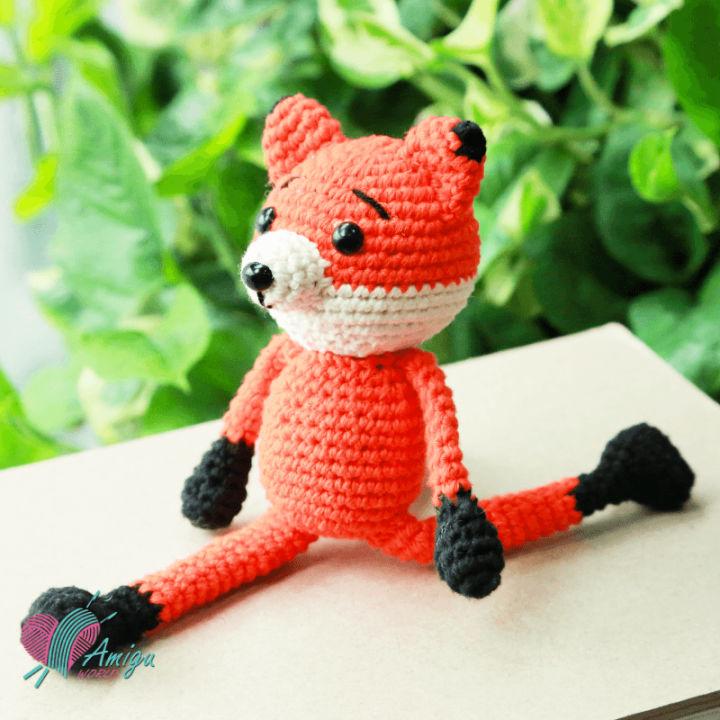 Spice up your home decor with this adorable long-legged amigurumi fox with a crochet pattern! This easy and fun crochet pattern is perfect for beginner to intermediate levels. All you need is orange, white and black yarn, a 3 mm crochet hook, fiberfill for stuffing, a sewing needle and scissors. Make a cute addition to any room of the house or as a gift for someone special. Create your unique fox with this free amigurumi fox pattern today! amiguworld
20. Simple Crochet Fox Amigurumi Pattern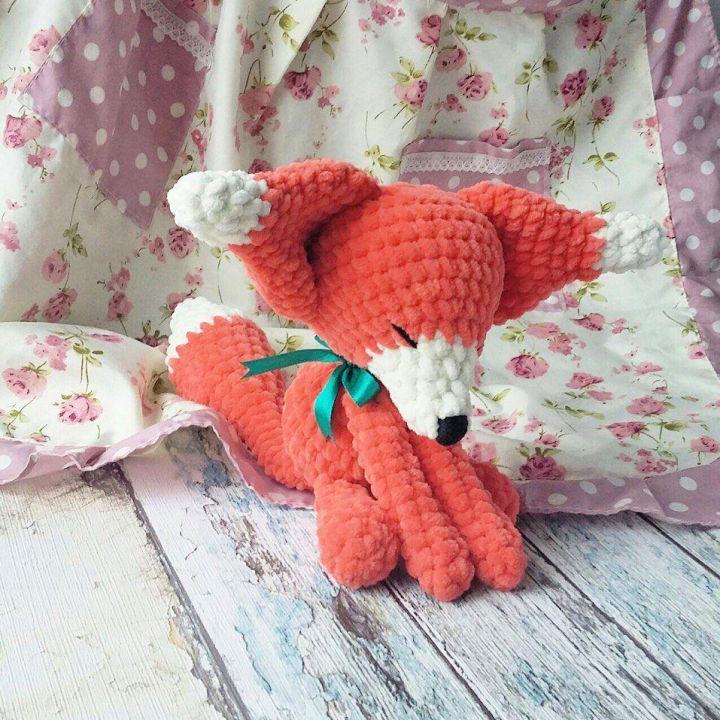 Cuddle up with your personalized fuzzy friend today! Make your very own cuddly fox plush toy with this free amigurumi pattern! Using Himalaya Dolphin Baby yarn and a 4.00mm crochet hook, you can craft the cutest fox imaginable. You'll need 1 skein of orange yarn, ⅓ skein of white, black for embroidering eyes, a sewing needle and scissors, and fiberfill stuffing for your creation. With this simple pattern and materials list, let's head off on your crafting journey together to create the perfect plush fox companion! amigurum
21. Free Crochet Pattern for Kit the Fox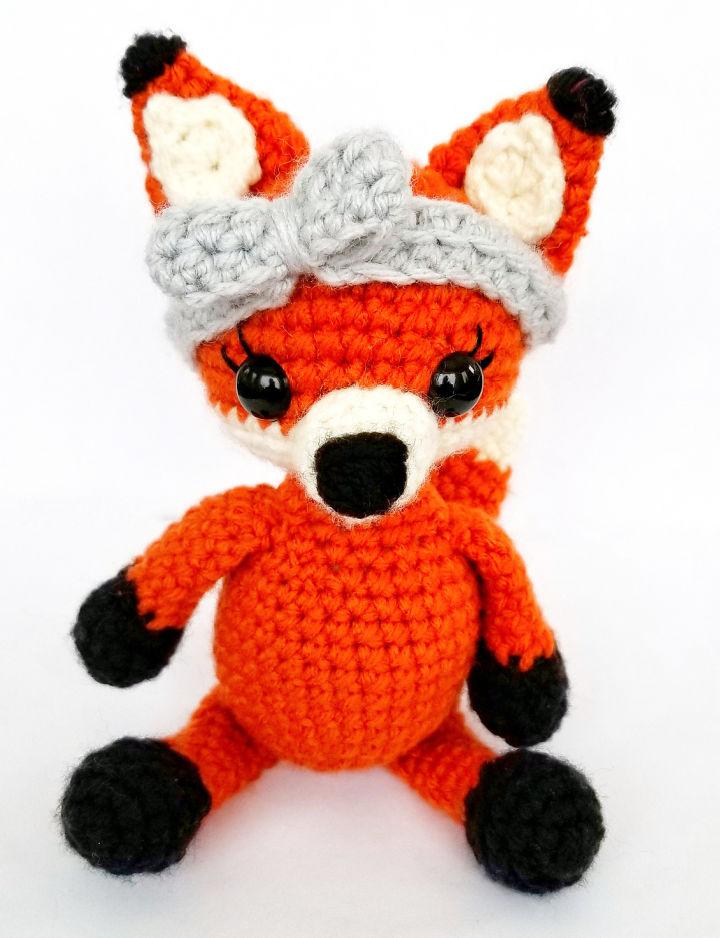 Introducing Kit the Fox! This cute, 6-inch tall crochet fox is ready to join you on your wildest adventures. She's handmade with worsted weight yarn in orange, white, black and grey for a unique look. With 12mm safety eyes and a 3.5 mm hook, she'll be the perfect companion for any crafty friend. Add embellishments such as buttons, embroidered eyelashes or stitch markers for extra flair! Take advantage of this one-of-a-kind fox – get Kit now! thecozychipmunk
22. Crochet Foxy Stash Basket – Free Pattern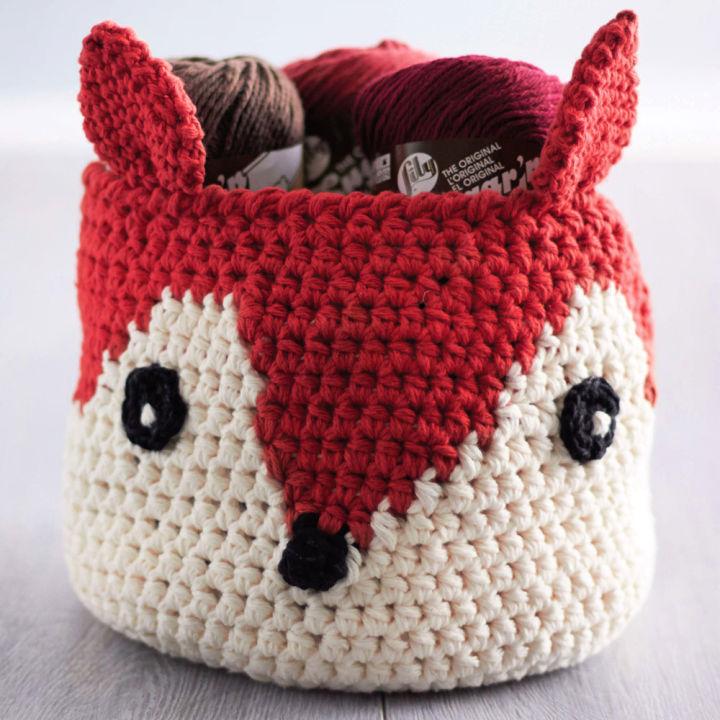 This intermediate skill-level project is sure to bring a smile to your face. The foxy stash basket measurements are approximately 11″ tall and 12″ in diameter, with 10 hdc and 8 rows equaling 4″ (10 cm) when using a larger hook and 2 strands held together. You'll need Lily Sugar'n Cream in soft ecru, and country red and black yarn sizes US G/6 (4 mm) and US J/10 (6 mm). Try this unique stash basket pattern today! yarnspirations
23. Quick and Easy Crochet Fox Applique Pattern
This crochet heart fox applique is the perfect addition to any woodland animal-themed kid's room or nursery. It can also be used to spruce up clothing, blankets and more. The finished size of this applique is about 2-¾″, crafted with Paton Grace lightweight # 3 yarn in vibrant colors of fiesta, snow and night.
You'll need a crochet hook ½.75 mm and small buttons (6mm black buttons) to complete the look! This cute fox applique will instantly add warmth and charm to your child's bedroom or handmade gifts! goldenlucycrafts
24. Free Crochet Fox Blanket Pattern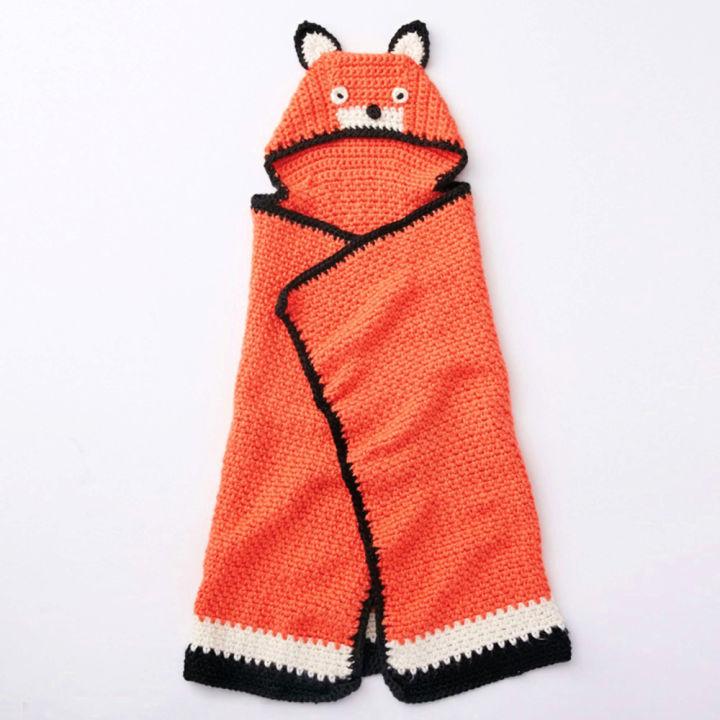 Go with this free crochet pattern and crochet a cozy, comforting, Like a fox blanket with bernat softee baby chunky in the timeless shades of a creamsicle, cream puff and nighty Night. Crochet this piece using US H/8 (5 mm) and L/11 (8 mm) crochet hooks or whatever size is necessary to achieve gauge. The finished blanket measures approx 50 x 30″, excluding the hood. This project is rated as easy on the skill level scale for crocheting. Get started today on your very own fox blanket! yarnspirations
25. Gorgeous Crochet Foxy Hooded Cowl Pattern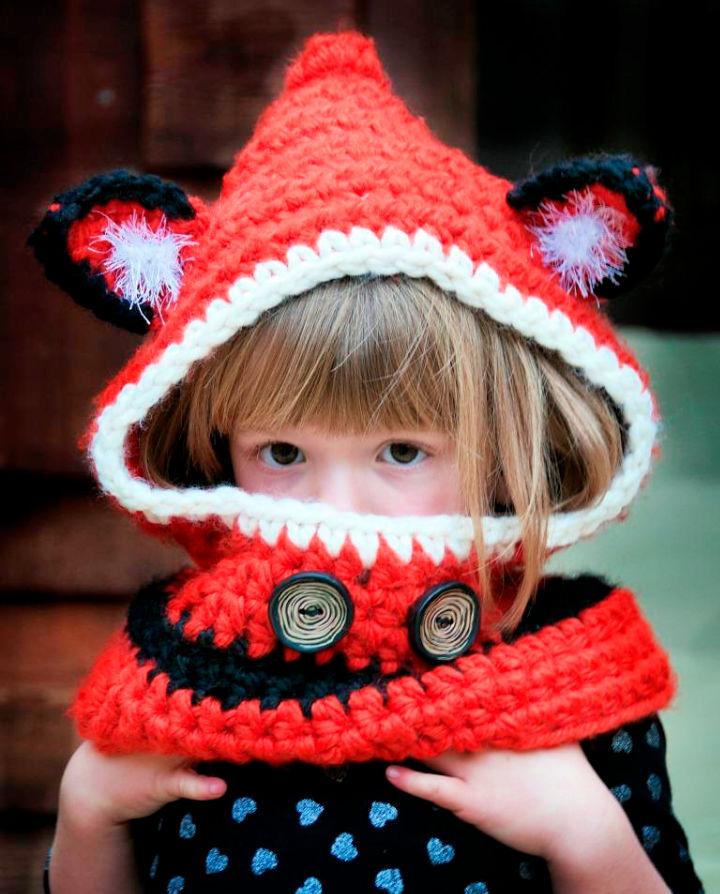 This pattern is a must-have for pre-schoolers! Create the cutest fox hooded cowl with just 2 skeins of lion brand hometown usa, tennessee tango, 1 skein of lion brand wool-ease thick & quick true black and fisherman, and 1 skein of lion brand fun fur white. All you need is a crochet hook size N or 9mm, 2 large buttons (mine were 1 ⅜″), a regular darning needle and a large eye darning needle. Get perfect results every time by following the given instructions! nittinninja
Related Free Crochet Patterns:
Discover hundreds of free, easy-to-follow crochet amigurumi patterns. All the best and latest designs to help you create cuddly toys, animals & more!
Conclusion: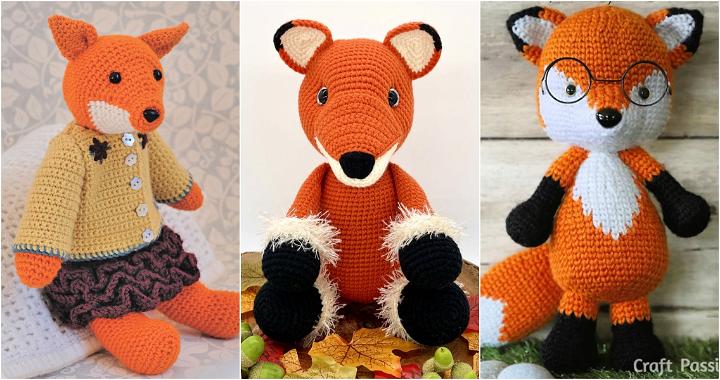 The world of crochet amigurumi is vast and delightful, and there are many gorgeous fox patterns to choose from. A crochet fox pattern is a way to bring some fun and unique character into your home, with this collection of 25 free crochet fox patterns will be just perfect for you. From easy step-by-step instructions suitable for beginners to detailed PDFs offering plenty of options and choices, these free crochet fox patterns will have you crafting fluffy little forest friends in no time! Even if you're starting out with the craft, these fox amigurumi patterns provide clear guidance allowing even complete beginners to create their own stunning furry critters. Whether it's one single toy or an entire zoo menagerie of animals, get creative and let your imagination run wild!