Discover 25 of the best free crochet chicken patterns with step-by-step instructions that make it easy for anyone to create their own crocheted chickens. Whether you're a beginner or more advanced, these free crochet chicken patterns provide detailed instructions on how to make the perfect crocheted chickens, from amigurumi stuffed chicken toys to a beautiful crochet chicken hat pattern! Get professional tips on making your cute chicken creations confidently and easily – perfect for beginners or experienced makers.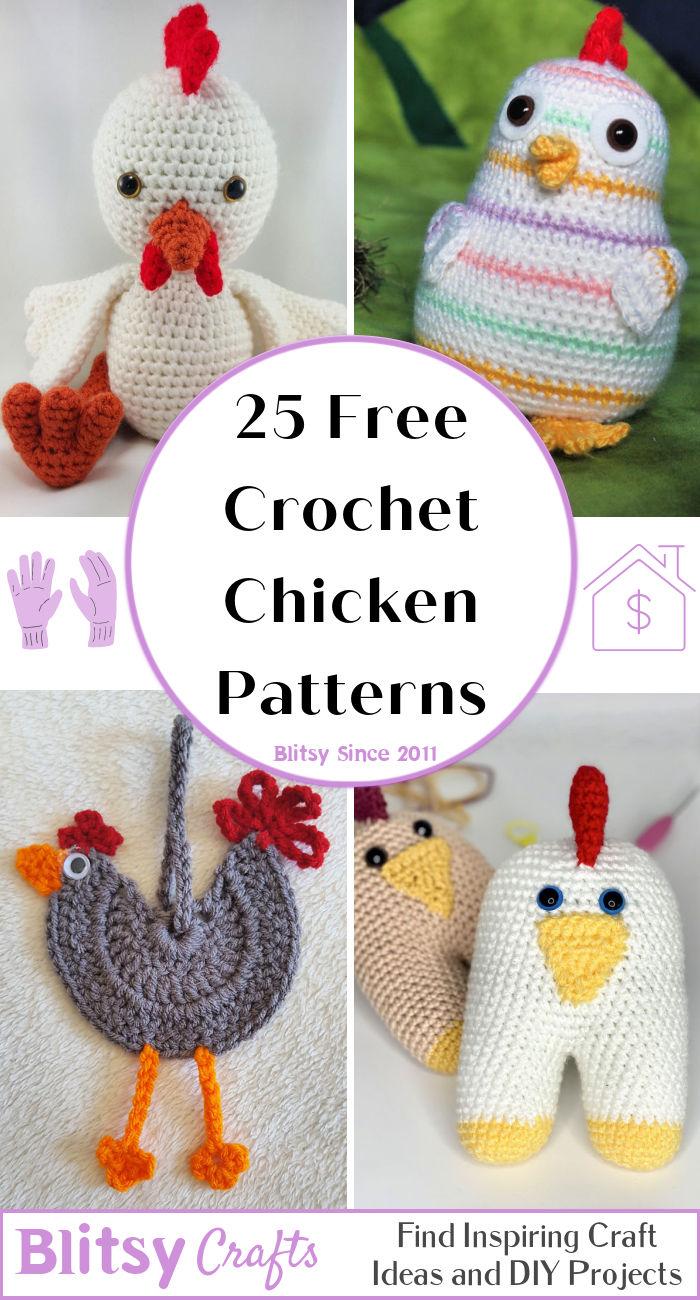 Free Crochet Chicken Patterns
If you're a passionate crocheter looking to make something different, free crochet chicken patterns are the ideal choice. Whether you want to make a small chicken amigurumi, a simple crochet chicken pattern to use as decor around the house or even a fun and unique crochet chicken hat pattern, we've something below for everyone. With so many free crochet chicken patterns readily available, you can find endless inspiration for your next project. And the best part? You don't have to be an experienced crocheter—the free chicken crochet patterns are designed with beginner-friendly instructions in mind!
1. How to Crochet a Chicken – Free Pattern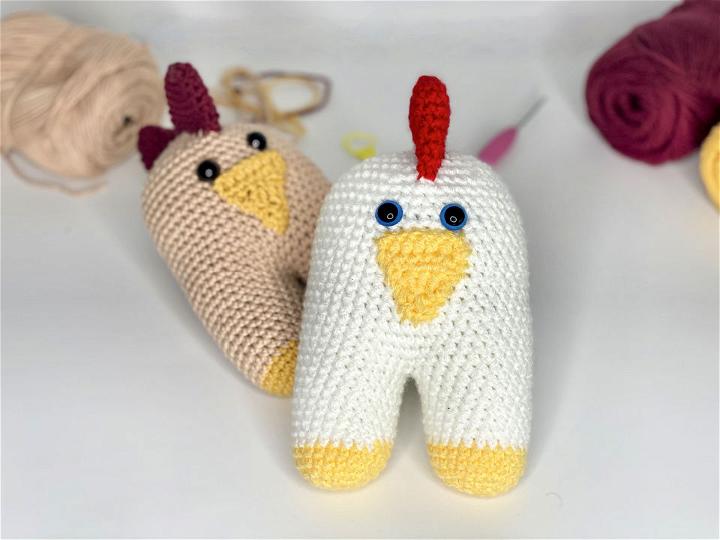 Are you looking to learn how to create the cutest and simplest amigurumi chicken ever? Look no further! This free crochet pattern with a video tutorial will walk you through it step-by-step so that even a beginner can make this adorable amigurumi chicken. Your finished creation will measure 7.5" tall and 4.25″ wide, perfect for snuggling or decorating your space! Get creative and have fun making these charming little chickens – start crocheting now with this free amigurumi chicken pattern! acraftyconcept
2. Cute Crochet Little Chick Bean Bag Pattern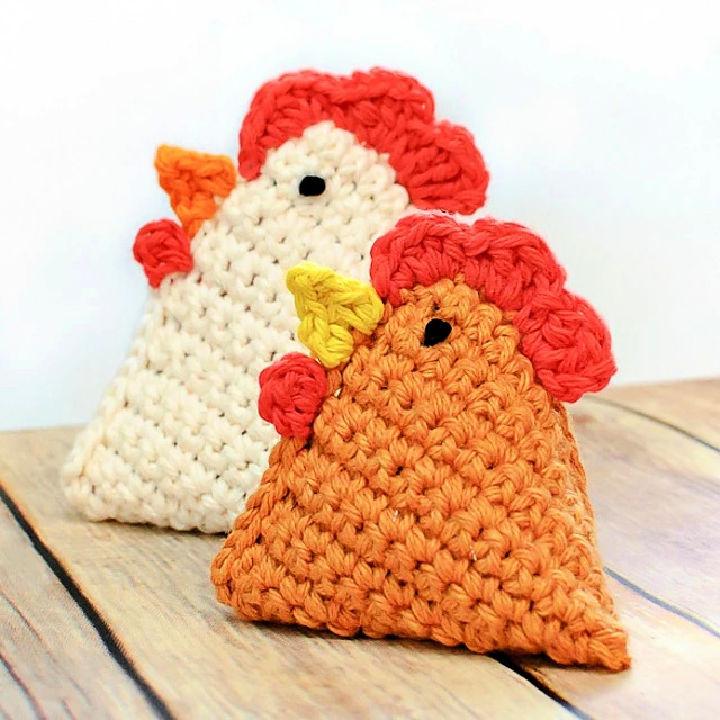 This cute little crochet chicken Pattern is perfect for adding a touch of farm-style fun to your home decor. With just 3 colors of cotton yarn, some black thread or yarn, and two different crochet hooks you can easily make this adorable crochet chick bean bag. Stuff it with dried beans or corn and place it on any windowsill for a bit of cuteness. Use these materials to create the most adorably propped chicken addition you could ever imagine! petalstopicots
3. Free Crochet Hen Amigurumi Pattern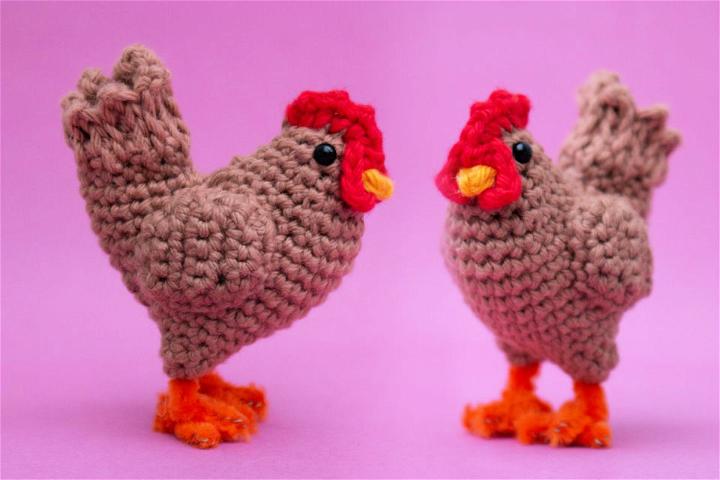 This free crochet pattern is the perfect project for both beginner and experienced crocheters. Create an adorable 3″ tall amigurumi hen with DK/light worsted weight cotton yarn in brown or white, red, yellow or orange.
You'll also need a 2.5mm/size B or C crochet hook, 4mm (0.16″) safety eyes or black embroidery floss/yarn, fiberfill, 16cm/6.5″ pipe cleaner/craft wire, yarn needle, 2 stitch markers & scissors to finish your project! Follow this fun pattern for a unique handmade addition to any home, and make sure you share it with friends who love crafting too! stellasyarnuniverse
4. Crochet Chicken Amigurumi Bookmark Pattern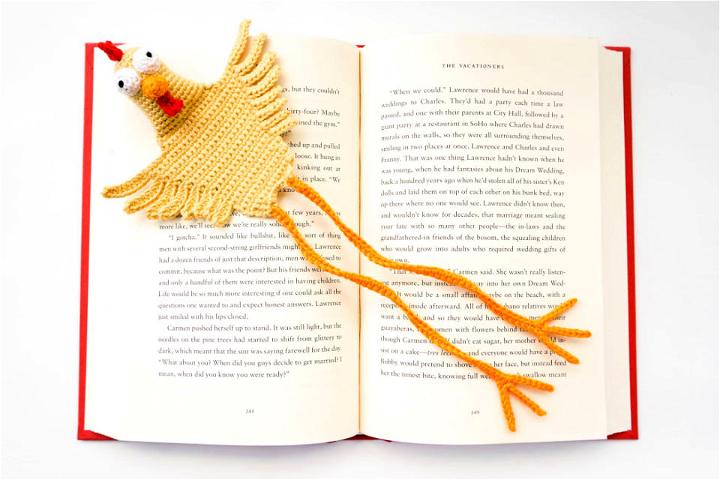 This amigurumi chicken bookmark crochet pattern is a fun and creative way to accessorize your books. Materials needed are Schachenmayr Catania yarn in black, white, signal red, vanilla and mango colors; 2.5mm hook; polyfill; scissors; tapestry needle; stitch marker. Grab the materials and get creative to make a cute little chicken that will brighten up any book you're reading! With its easy-to-follow instructions, this crochet pattern is perfect for beginner crocheters who want to learn more while having fun at the same time. supergurumi
5. Cool Crochet Chicken Amigurumi – Free PDF Pattern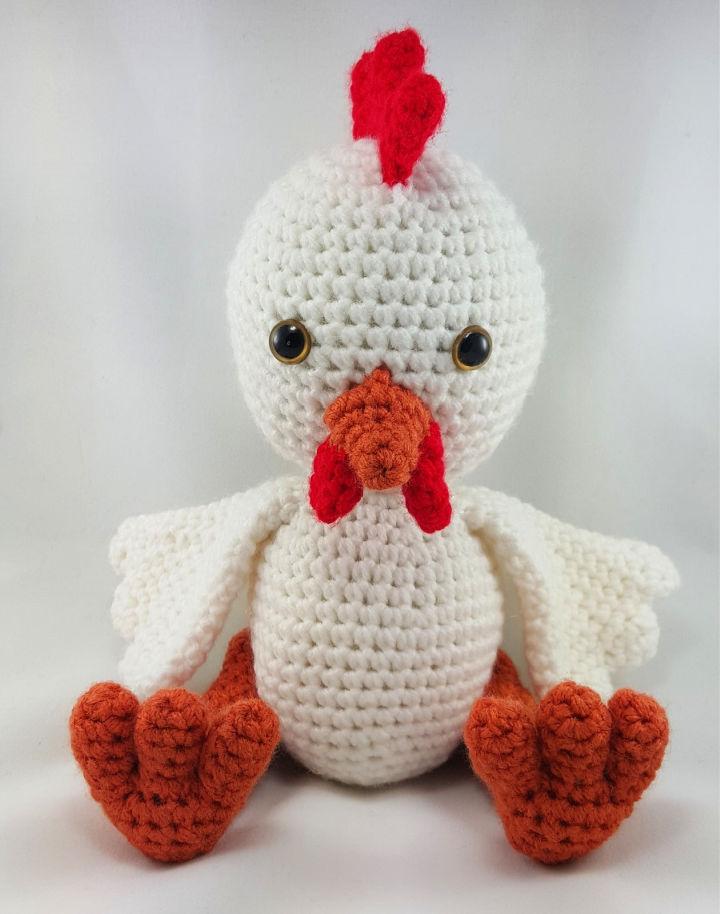 Crochet your cuddly chicken pal with this fun and easy chicken amigurumi pattern! The final product is approximately 8.5″ tall sitting, 10.5″ tall standing, and 6.5″ wide. This pattern requires worsted weight yarn, 12mm safety eyes, 4.5mm hook, polyester fiberfill or other toy filling for stuffing the body, a yarn needle to assemble it all and a stitch marker to keep track of rounds as you go along! Try out this awesome pattern today to create your unique amigurumi friend! ravelry
6. Awesome Crochet Chicken Amigurumi Pattern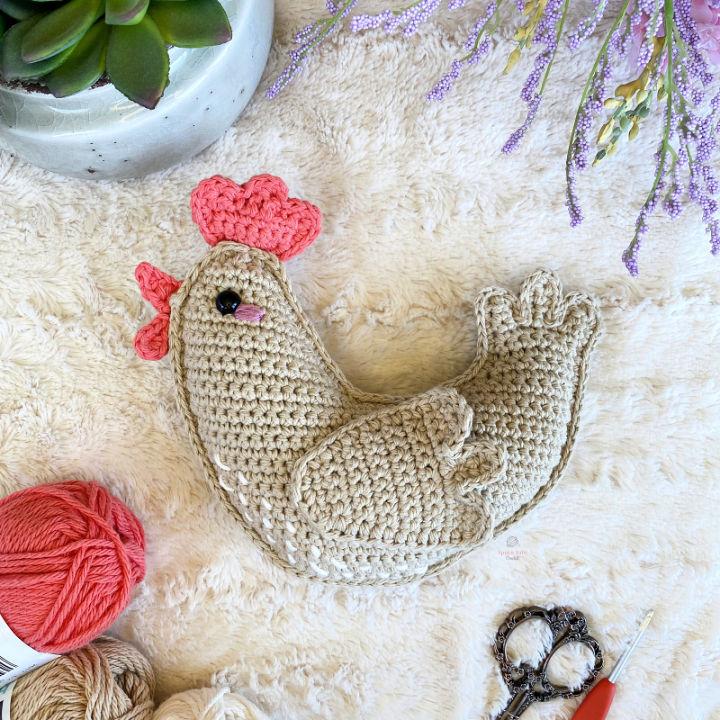 Time to crochet a perfect ragdoll-style chicken plush with an awesome 2D look, with this free chicken amigurumi crochet pattern! This farm animal will make a perfect addition to your pattern repertoire. The finished size is approximately 20cm/8″ across and 17cm/6.5″ from top to bottom, and it uses bernat handicrafter cotton yarn in jute, tangerine, white & any pink yarn of choice for the cheek. Make sure you have a 3.25mm hook, 10mm safety eye, stuffing & tapestry needle ready too! Follow the easy step-by-step instructions for an adorable chicken amigurumi today! spinayarncrochet
7. Simple Crochet Small Chicken Plushie Pattern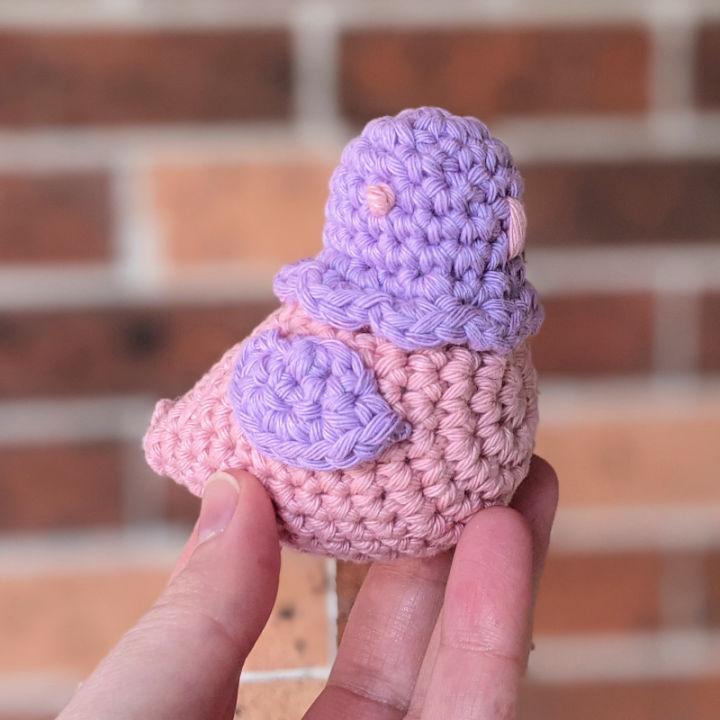 Love DIY crochet amigurumi patterns? Looking for a quick and easy crochet pattern to make a cute little chicken plushie that can be used as a keychain or fidget toy? Look no further! Download the PDF pattern from this tutorial and start crocheting today with 8ply yarn, 3.5mm hook, polyfill stuffing, yarn needle, scissors, and pins (optional). Learn how to create your unique design using US crochet terminology in just minutes – perfect for beginners of all ages! Get creative by adding different colors or embellishments to show your finished product. ravelry
8. New Crochet Spring Chicks Pattern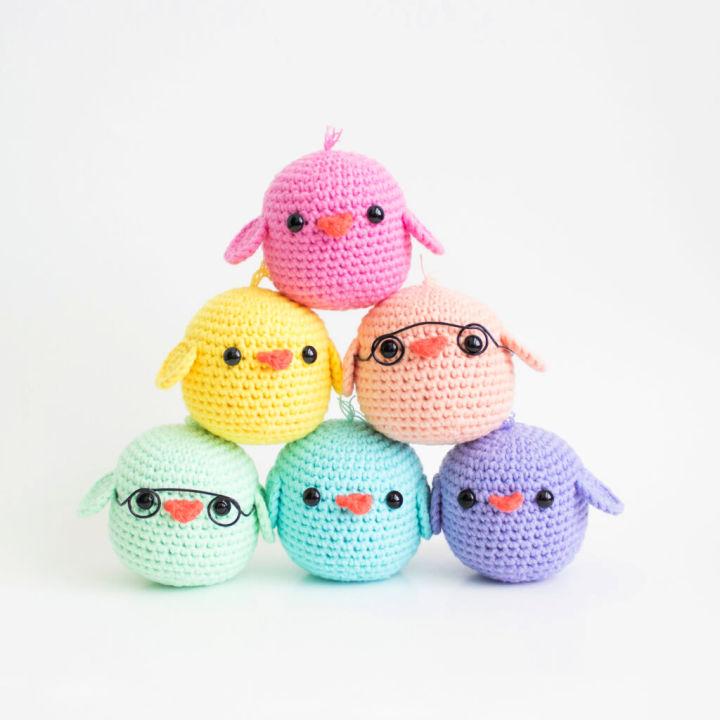 Bring some life to your home this spring with a free crochet pattern for colorful chicks! Grab medium-weight Level 4 yarn in shades of pink, apricot, bright yellow, mint, turquoise and lavender to create the perfect body. The beak is made from perfect coral yarn, plus 9mm black safety eyes and fiberfill for stuffing.
You'll also need an E/3.5mm crochet hook, stitch marker, yarn needle and straight pins. For extra flair, add 16 gauge black wire for glasses – optional! Get creative with this free crochet spring chick pattern — it's sure to have your color popping up & juices flowing! amenagerie
9. Free Crochet Amigurumi Rooster Pattern to Print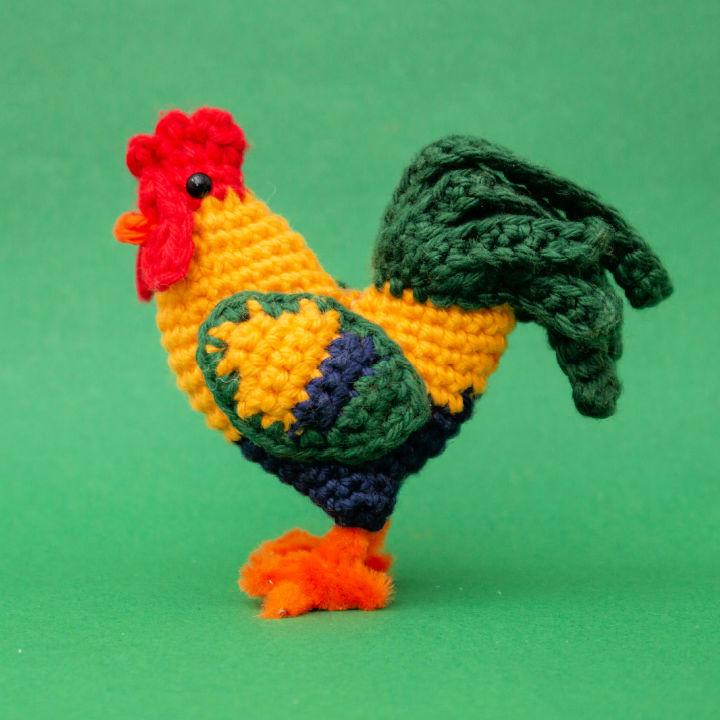 This free crochet pattern for an amigurumi rooster is a great project for improving crocheting skills. It comes with a video tutorial, and the finished size will be around 3 inches tall if using the recommended materials. You'll need DK/light worsted weight cotton yarn in green, blue, yellow, red and orange; 2.5mm/size B or C hook; 4mm safety eyes or black embroidery thread/yarn; fiberfill stuffing; 16cm long piece of pipe cleaner. This fun project is perfect for beginners to practice crocheting with multiple colors! stellasyarnuniverse
10. Crochet Rooster Amigurumi – Step By Step Instructions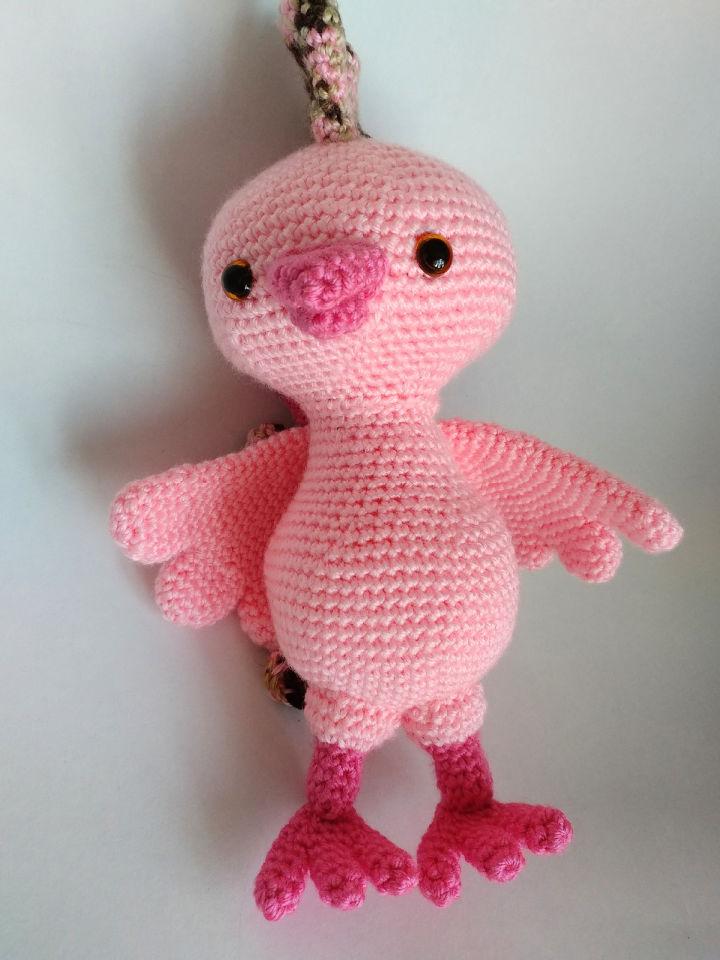 This amigurumi rooster pattern is perfect for the crochet enthusiast looking to create a fun and unique 3D project! This beginner-friendly pattern requires only basic materials such as a 2mm crochet hook, yarn in white, red and yellow, stuffing material, scissors and 8mm safety eyes. The result will be an adorable stuffed animal that can bring smiles to any home or make a great gift! This pattern will become your favorite amigurumi project with its colorful design and intricate details. So grab your supplies today and get creative with this fun DIY toy! zancrochet
11. Quick and Easy Crochet Chicken Ornament Pattern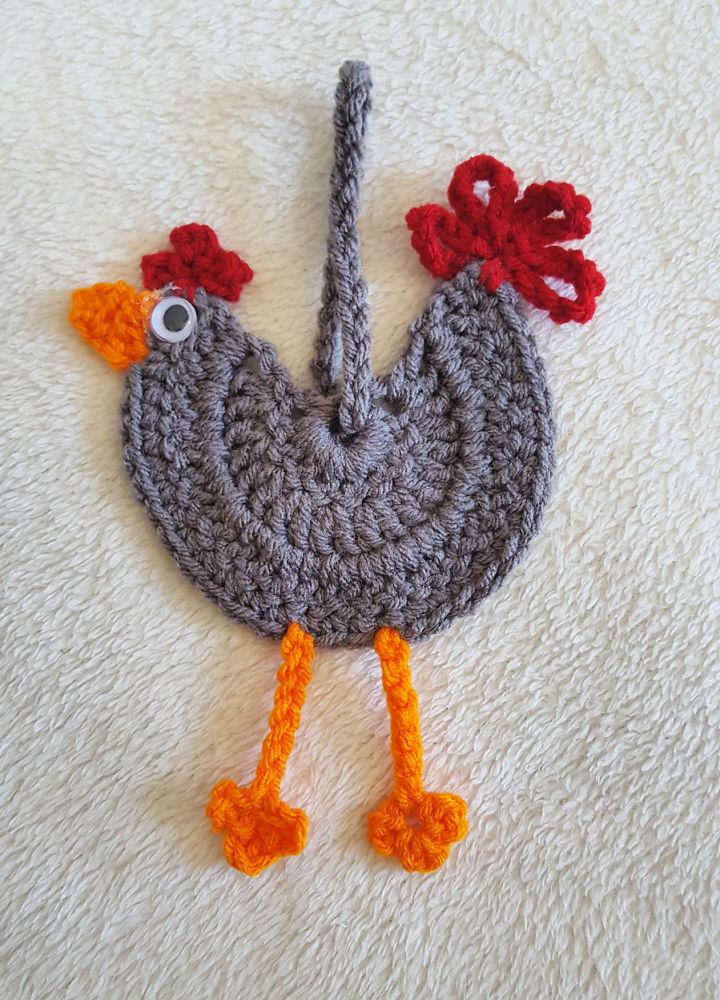 Upgrade your holiday decorations with these adorable crochet chicken ornaments! Using #4 worsted weight yarn in any colors you choose, easily craft these delightful chicken ornaments to hang from the tree. This project requires a 4.00mm hook, yarn needle, 12mm wiggle eyes (or black yarn) and either a hot glue gun or fabric glue if using the wiggle eyes. Get creative with your color combinations and turn this easy crochet project into something special for your friends and family! okiegirlblingnthings
12. Free Crochet Little Chicken Pattern
Let your imagination run wild and hatch a unique creation with this little chicken amigurumi pattern! This pattern uses Drops Paris yarn in the color vanilla and hook sizes 3mm/C & 4mm/G-6 (or the size needed to get 16 sc = width 10cm/4″). Assembled, it measures approx. 12 cm in height makes it a perfect addition to any decor. Follow these instructions for an easy, fun experience crocheting this classic character that will add personality and charm wherever you place it! garnstudio
13. Crocheted Chicken Amigurumi – Free Pattern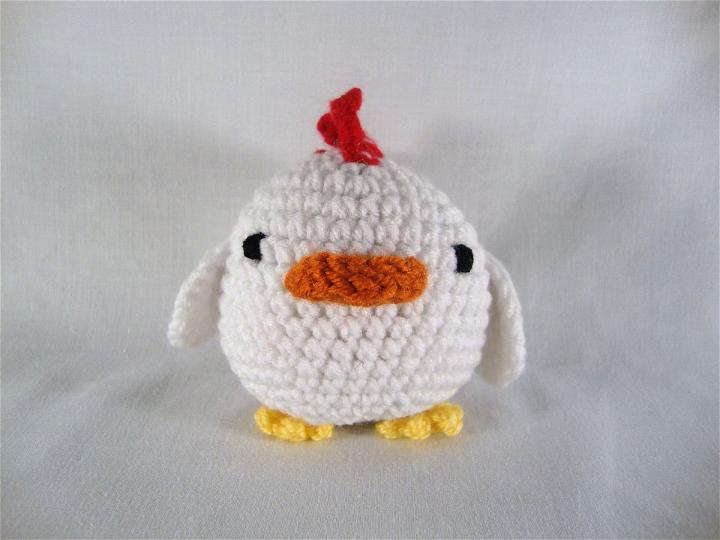 Whip up a fun, fluffy chicken amigurumi with this free crochet pattern! All you need is worsted weight yarn in white, yellow, orange and red; crochet hook G; yarn needle; scissors; and stuffing. It's easy to make with simple instructions – perfect for beginners and experienced crocheters. Your finished product will be so cuddly and cute – it's sure to become a favorite of children and adults alike! Make one today using this free chicken amigurumi pattern for the cutest critter! snoodlestudio
14. Simple Crochet Rainbow Chicken Pattern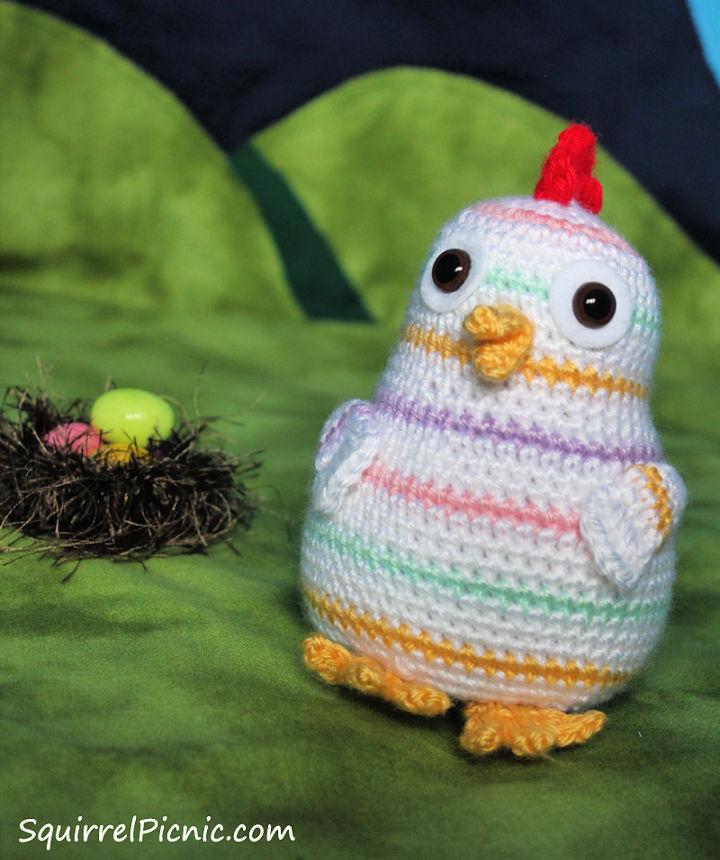 This rainbow chicken crochet pattern is the perfect way to add a bit of cuteness and fun to someone's Easter basket! Featuring instructions for worsted-weight yarn, a 4.00 mm crochet hook, 12 mm safety eyes, white felt and polyester fiberfill, this pattern will have you creating an adorable new friend in no time. With 5 stitches per inch and 5 rows per inch of gauge, it's easier to make your unique rainbow chicken! squirrelpicnic
15. Best Chicken Amigurumi Crochet Pattern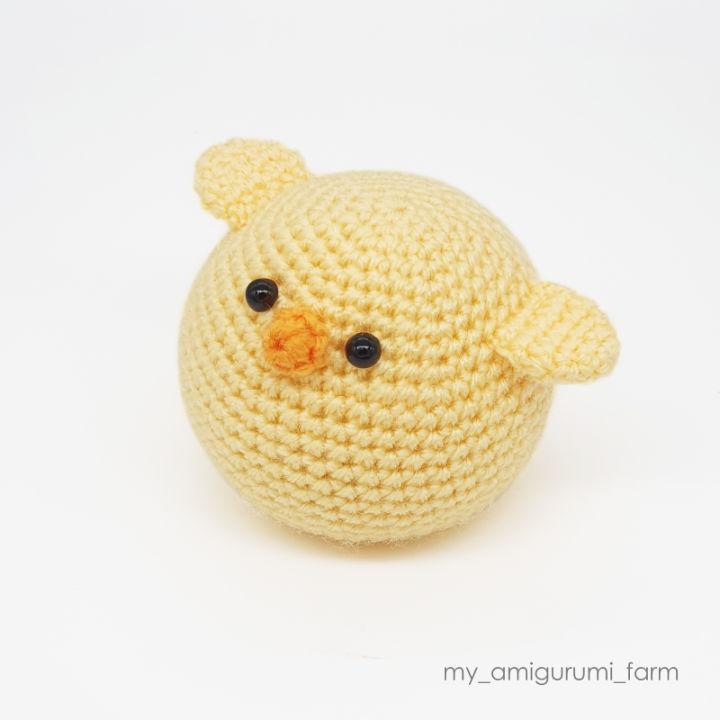 Welcome to the wonderful world of crochet! Enjoy making this adorable free spring chicken pattern with easy-to-follow instructions. No matter your skill level, you'll be able to whip up this amigurumi in no time – all you need is a 3.00 mm crochet hook, some scissors and craft pins, and a needle for assembling it all.
Get creative with Cygnet DK yarns in buttercream and jaffa, plus polyester filling for toys and two 6mm black safety eyes – then watch your creation come alive! Once finished, the spring chicken will measure 2.75 inches in height – perfect for any project or display shelf. Start crocheting now and make someone's day brighter with this free pattern! myamigurumifarm
16. Crochet Hatching Chicks Amigurumi Pattern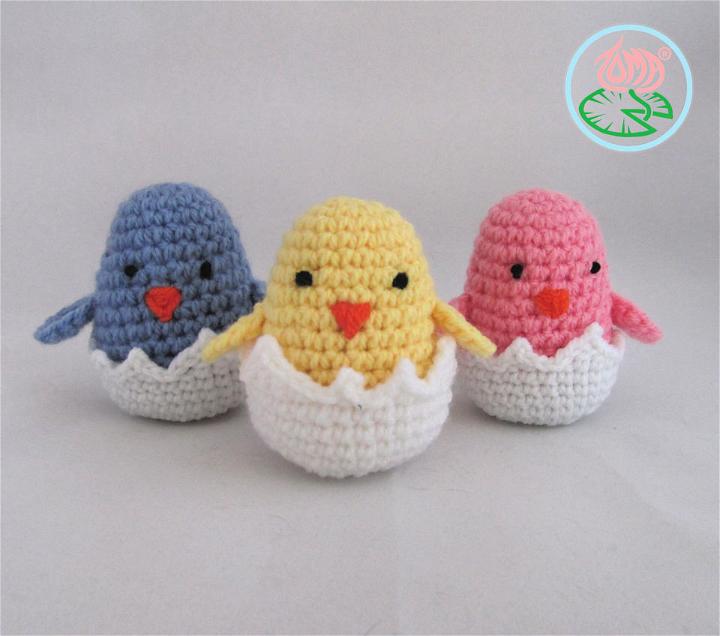 Are you looking for an easy and quick Easter-Spring project? Download this free Amigurumi pattern to create the cutest hatching chicks! With materials like acrylic yarn, a hook size of 2.5mm, polyfill, stitch marker and tapestry needle, you'll have your 3in tall chickens ready in no time. And don't forget the small amount of black and orange yarns to give them that extra special touch! Use a hook 0.5mm smaller than suggested! Get ready for an egg-citing amigurumi project with these super cute little chicks! tomacreations
17. Beautiful Crochet Chicken Pattern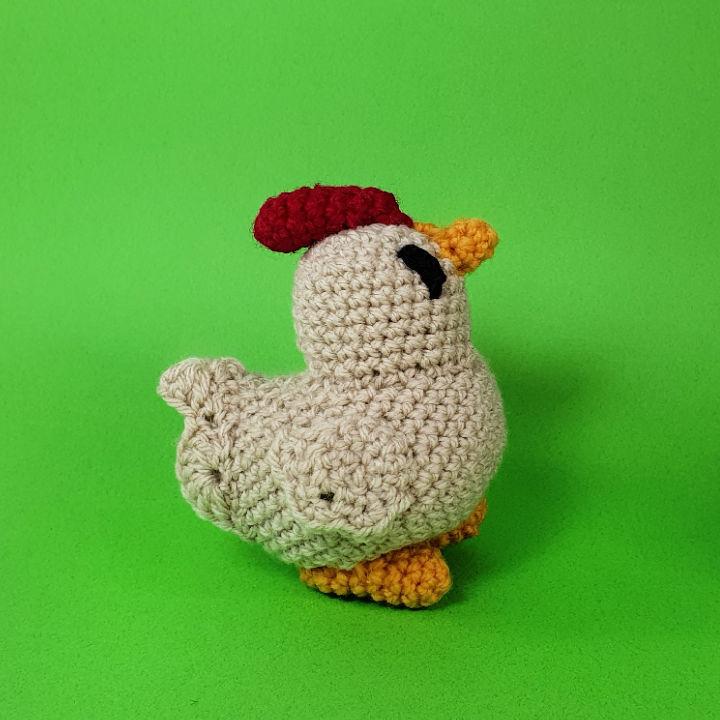 Are you looking to make something special for Easter? Learn how to crochet the Stardew Valley chicken plushie! This cute little chicken amigurumi is a perfect project for a holiday. Just grab some 100% acrylic yarn, a 3.5mm and 2mm hook, and stuff it with your favorite type of stuffing. Follow our step-by-step instructions on how to craft this cheerful chicken that will bring life into any home. With its bright colors and realistic look, this handcrafted piece of art is sure to be appreciated by all who see it – so get crocheting today! ravelry
18. Crochet Chicken Birb Amigurumi Pattern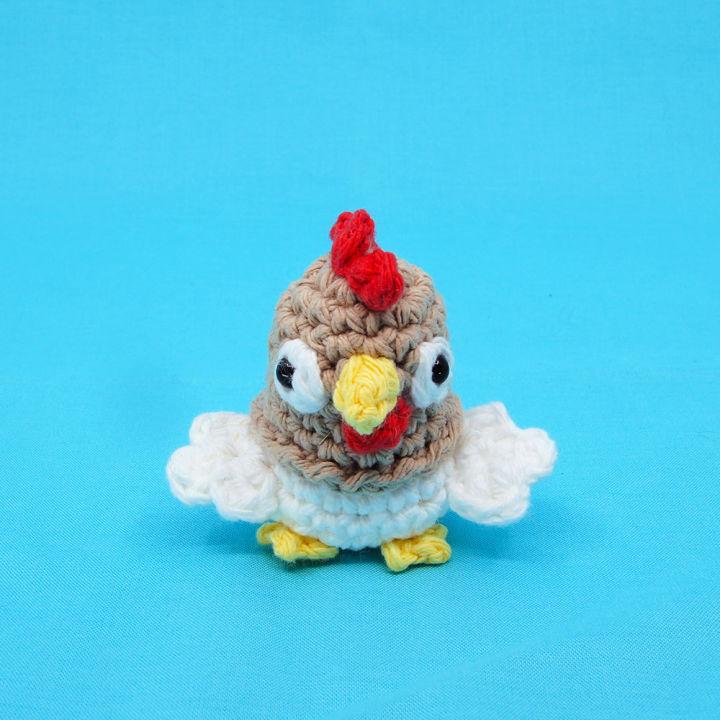 Get busy with your hook and create a unique and cute chicken bird amigurumi with this medium-difficulty crochet pattern from the comfort of your own home! This project takes about 2 hours to complete, using 4-weight cotton yarn, size g6/4.00mm crochet hook, 6.00mm safety bead eyes and stuffing. Using a miniature magnet will also bring your creation to life! Follow the detailed instructions in this pattern so you can make an adorable chicken bird amigurumi in no time! Show off your handmade masterpiece and add it to your collection of crocheted animals today! clubcrochet
19. Unique Crochet Chicken Ornament Pattern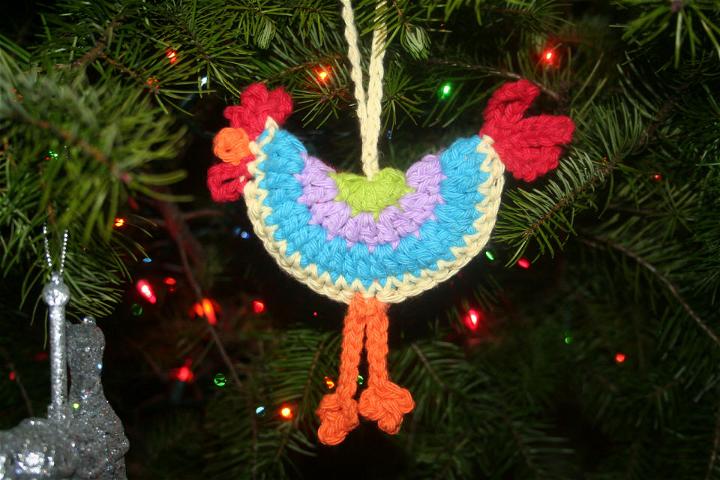 This easy-to-follow crochet chicken ornament pattern is perfect for those wanting to add a unique, homemade touch to their festival tree this season. With just worsted-weight cotton yarn in your favorite colors, a 5 mm hook, and some basic sewing supplies you'll be able to whip up these charming little ornaments in no time. If desired, use the stuffing for an added 3D effect – the possibilities are endless! Get creative with this crochet chicken ornament pattern and make your special decorations today! rusticinthecity
20. Gorgeous Crochet Chicken Eggs Pattern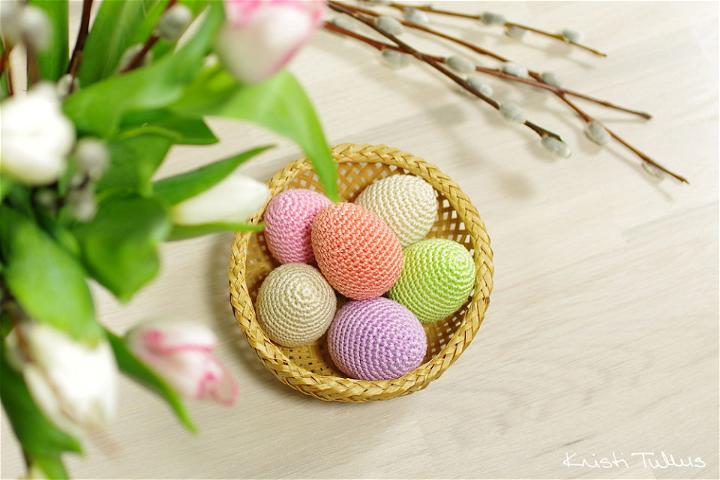 Crochet beautiful pastel Easter eggs with this free pattern! Using cotton yarn and a 1.75mm crochet hook, you can work up these stripy eggs quickly and easily once you've learned the basics of crocheting amigurumi. Enhance them with embroidery, buttons, sequins, felt, and ribbons for stunning results – endless possibilities! You'll need to know how to do magic ring crocheting in a spiral, chain stitch single crochet, increasing/decreasing & finishing a closed piece. For materials, use 100% cotton yarn. They measure approx 6.5cm tall x 4.5cm wide when finished! kristitullus
21. Free Crochet Chicken Potholder Pattern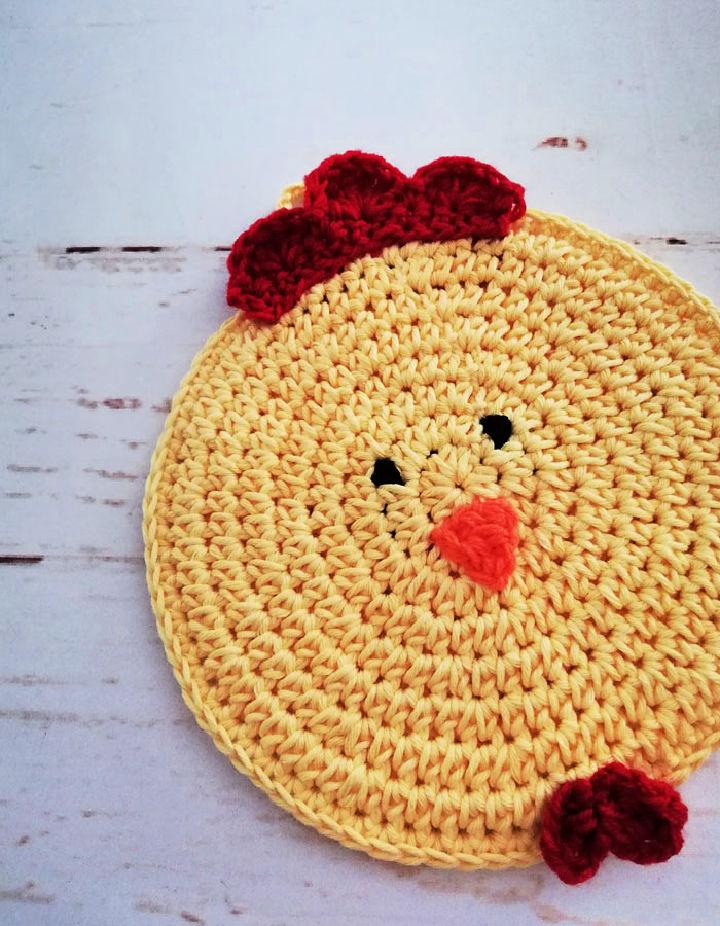 Are you looking to add some character and fun to your kitchen space? This free crochet chicken potholder pattern is perfect for bringing farm animal charm. Its easy skill level is great for beginners and experienced crocheters alike! The finished size measures 7.25″ in diameter. You'll need Drops in Paris uni colors (vanilla, red, orange) plus a small amount of black yarn for the eyes. Remember an h-8/5mm crochet hook, tapestry needle, stitch markers and scissors! Bring these adorable faces into your home with this perfectly giftable potholder pattern. crochetforyou
22. Crochet Chicken and Her Little Chicks – Free Pattern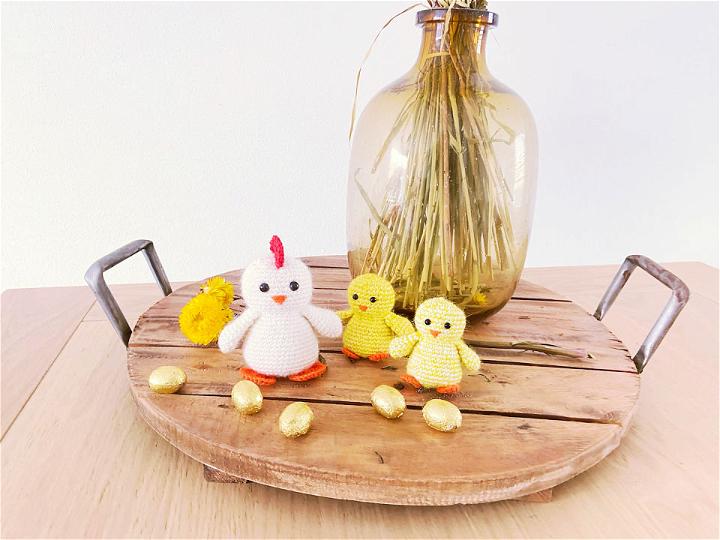 Time to crochet an adorable pattern with momma chicken and her little chicks! This easy-to-follow pattern requires a 2.5 mm crochet hook, two 5mm safety eyes, one 8mm safety eye, fiber fill and the combination of thin mohair thread and Scheepjes Catona yarn for a fluffy result. Perfect for adding a decorative touch to your home or as a gift to someone special! You'll love how this wonderful craft will bring joy to any room. Follow along as you make these charming characters sure to become treasured keepsakes in no time! dutchcrochet
23. How Do You Crochet a Large Chicken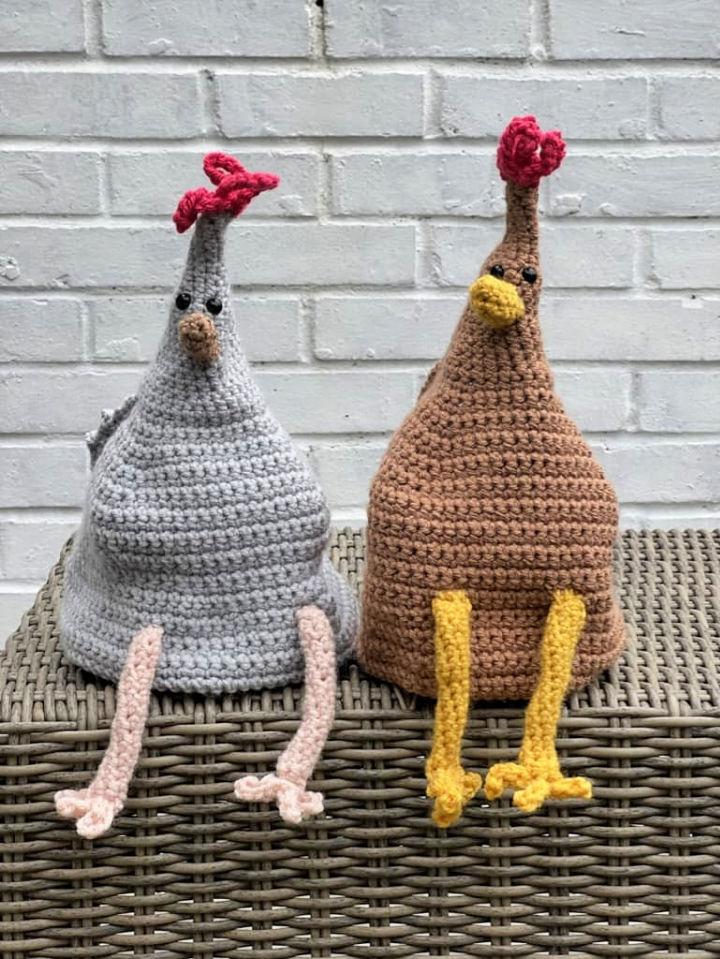 With this free, easy crochet pattern, weave your own large crochet chicken or amigurumi chicken! The finished size is 30 cm tall x 30cm wide, and the cartoon character looks just like some real chickens in a tiny flock. For grey chicken, you need yarn chunky 100% premium acrylic in respective colors. Use chunky, 100% soft acrylic yarn in your favorite colors for brown chicken. Get creative with your crochet skills! Grab this free easy make crochet chicken pattern to get started today! offthehookforyou
24. Free Crochet Chicken Hat Pattern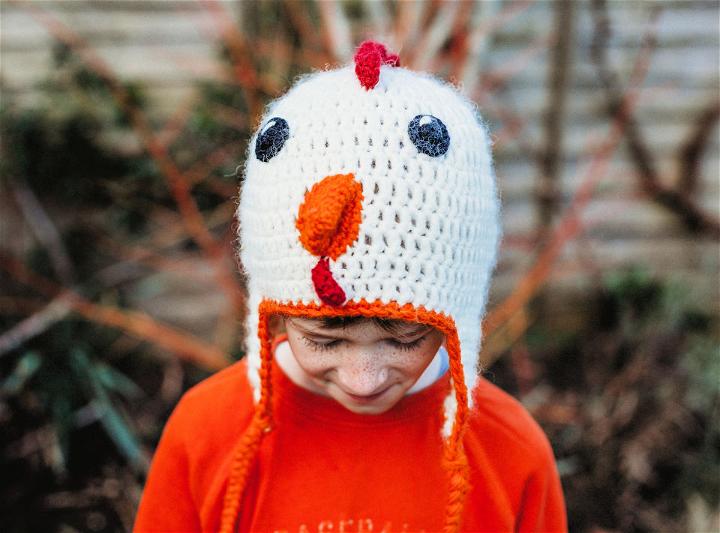 This handmade chicken hat is the ultimate winter accessory! Super soft and crafted using cream, orange and red yarns, this hat will keep your head warm in colder months. And it's not just practical – with a white chicken face, an orange beak, and a red comb, it also looks super cute.
Perfect as a gift for birthdays or special occasions such as Halloween or baby showers, kids and adults alike would love snuggling their heads into the comfort of our British sheep's wool hat. Whether you're looking for a newborn photo prop, need something to help beat the chill or want to give someone special something unique – our crochet chicken hat is sure to please! criscrochet
25. Pretty Crochet Baby Chicken Pattern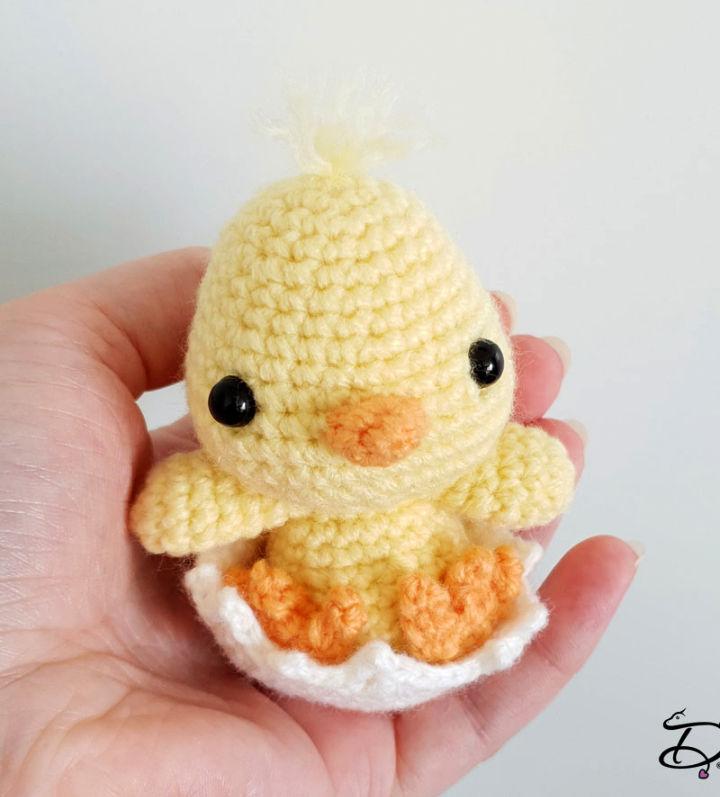 Use this free crochet amigurumi pattern to make a perfect gift for a cuddly baby chicken! With just a few supplies, you can make your handmade toy. You'll need yellow, orange and white yarn plus a crochet hook in 2.5 mm size, stuffing, scissors, sewing pins and safety eyes at 6mm. Follow the step-by-step instructions to get started on this easy DIY project for even novice crocheters! Decorate your home or surprise someone special with an adorable homemade item that will last for years to come – make it with love today! delinlea
26. Easy Crochet Chicken Amigurumi Pattern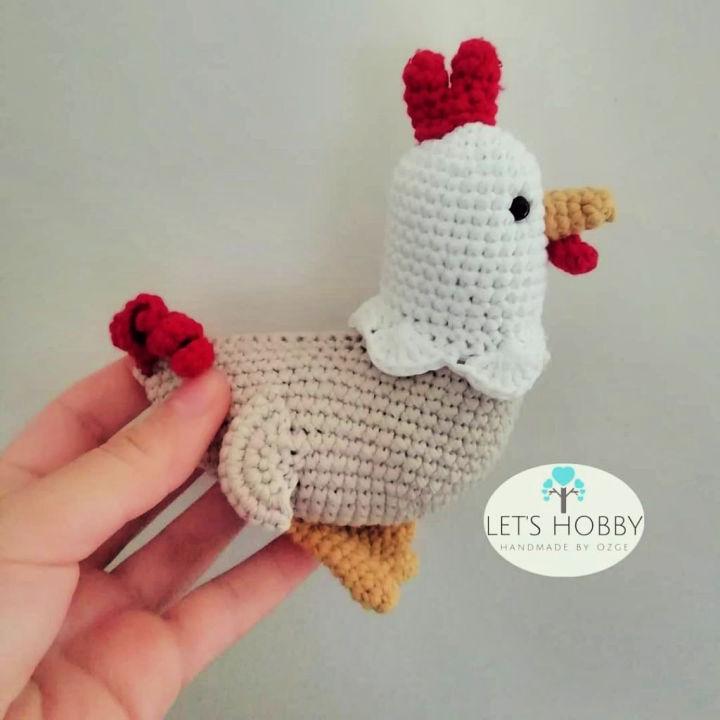 This free crochet amigurumi chicken pattern is perfect for beginners looking to make a unique, fun and cute project. The step-by-step instructions are easy to understand, making the process of crocheting your own chicken simple and enjoyable. The finished chicken will be an adorable addition to any nursery or playroom – it's sure to bring smiles all around! This free amigurumi pattern uses basic stitches that even novice crocheters can master with ease. Show off your creative side by using colorful yarn in bright hues – it'll be the cutest little bird you ever did see! crochetfree
Related Free Crochet Patterns:
Find awesome free crochet amigurumi patterns to make adorable stuffed animals and toys! Get started with your DIY project today for unique gifts or fun decorations.
Conclusion: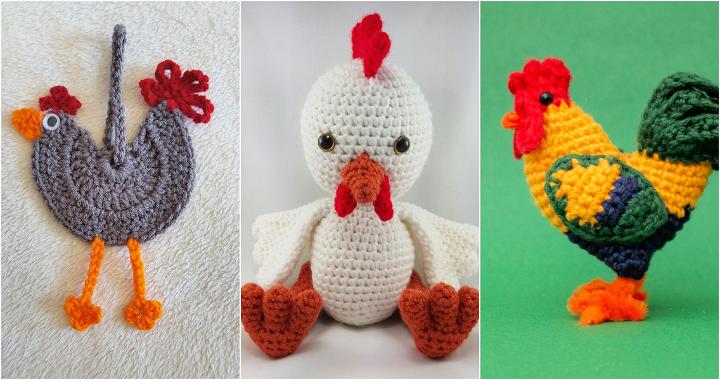 Creating a crochet chicken pattern is an enjoyable and rewarding experience. With 25 free crochet chicken patterns, you can find the perfect project that fits your skill level. Just starting out or have been crocheting for years, these patterns provide detailed instructions with step by step guidance for both beginners and experienced crafters alike. From adorable amigurumi chickens to adorable hats, there's something for everyone! All the patterns come in PDF format, making them easy to print off and work on at home at your own pace. Get creative while learning new skills with these great free crochet chicken patterns!