Learn how to draw a brain with these 25 easy brain drawing ideas with step by step simple sketch outline, printables and coloring pages. The marvelous human body is made up of all the important organs, and clearly, there is no replacement for any of them. However, the most complex and impactful one is the human brain! These brain drawing ideas can help you understand not only how to draw a brain but also understand how many parts a brain has and which part performs which role.
Brains are not only really complex in nature and functioning, but they are also not easy to draw. Be it kids, biology or anatomy students or professionals, brain drawing is the kind of skill that can help anyone understand what our brain looks like. Above all, how it is connected with the rest of the human body. Did you know that the average human brain weighs between 1336 and 1198 grams in males and females? Yet something of such size has the most important role in our daily lives!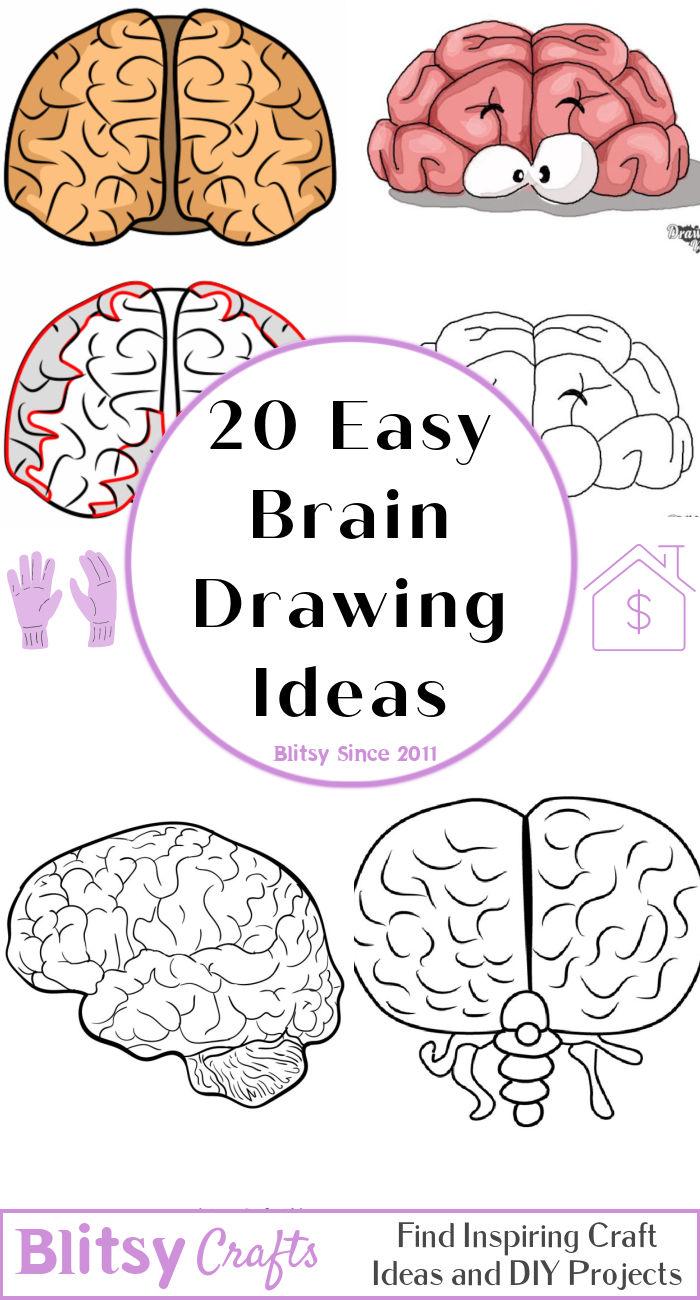 These simple brain drawing ideas are not only easy and fun to draw, but they also have different final looks! Let's say you are into comics and like talking about the constant struggle between the human heart and brain; learn to draw some cool cartoon brain ideas with this roundup. Or let's say your little one is all drained about learning the different parts of the brain, helping them learn easily. How? With the help of these ideas that divide the brain into different colored parts, or talking about brain-inspired characters from movies and games.
Hence, making it easier to remember their functions! Or learn to draw professional-looking brain drawing sketches. All these tutorials are super easy to follow. Most start withdrawing the outlines first, which is easier to follow and complete! Let's think them through!
1. Easy Brain Drawing

All of us have always been familiar with the hold and impact our brains have on our decisions and life overall. Whether for a Biology assignment or getting your kid familiar with the idea of what our brain looks like, this guide can help you with drawing the human brain in just 7 simple steps. Start off by drawing two different sizes of oval shapes and take it up from there. iheartcraftythings
2. Realistic Brain Picture to Draw for Kids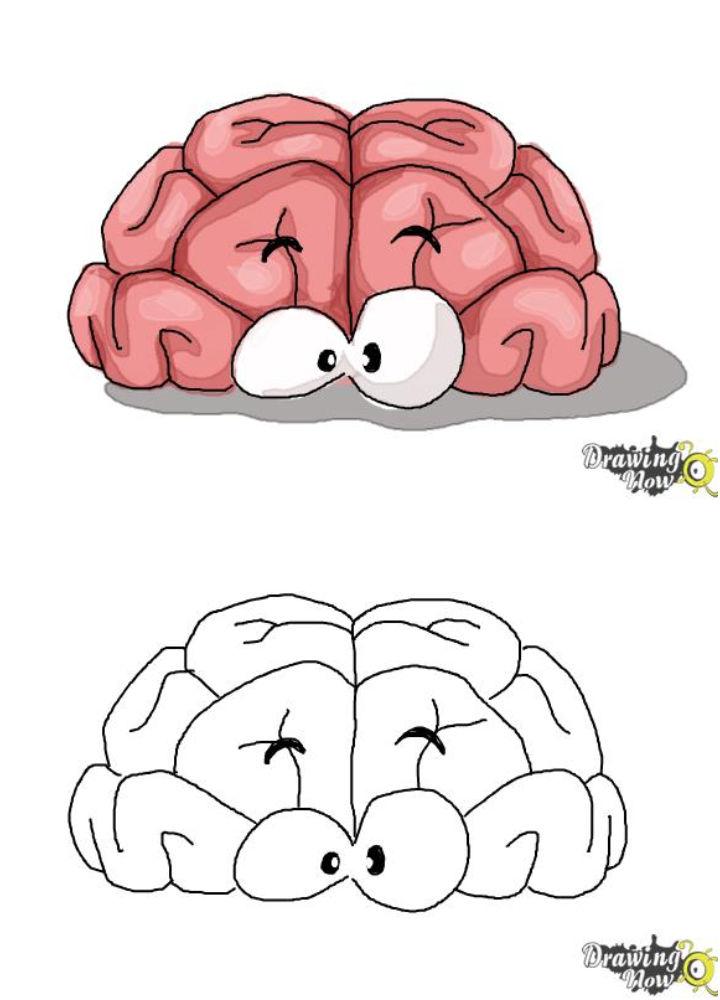 Is your kid entering the exciting stage of learning where they finally get familiar with the idea of using and having a brain? You know, like how often we refer them to use their brain! Here's an even more interesting way to help them learn and draw one. It's ridiculously easy and comes with 2 funky eyes! You start by joining two halves of an oval shape together. Follow the illustrated stepwise guide below. drawingnow
3. How to Draw a Brain In Just 6 Steps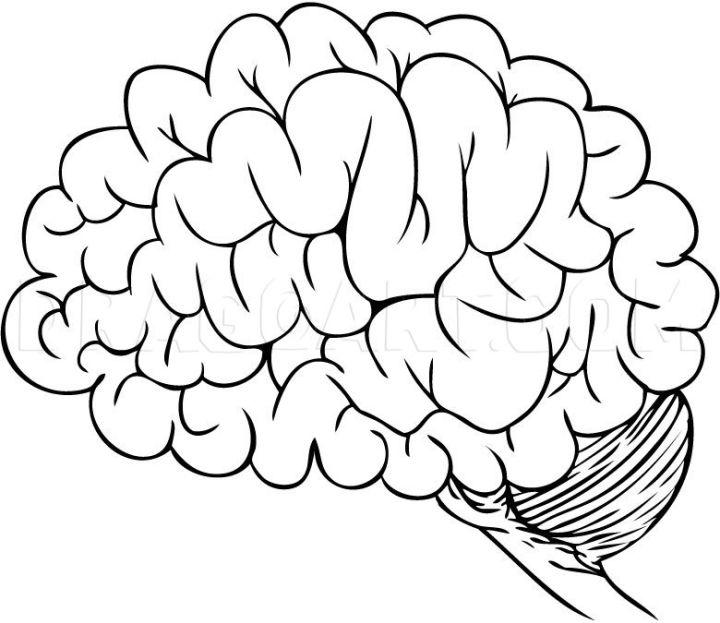 Drawing a brain could sometimes look quite difficult and intimidating! But, not anymore with this easy guide with 6 simple steps. You literally start by drawing a circle in a slightly egg-shaped form. Then draw a horizontal line a little slanted in the middle of the bigger oval-shaped circle. Start drawing some tubes like structures inside by following the pictorial guide in the link. dragoart
4. Make Your Brain Drawing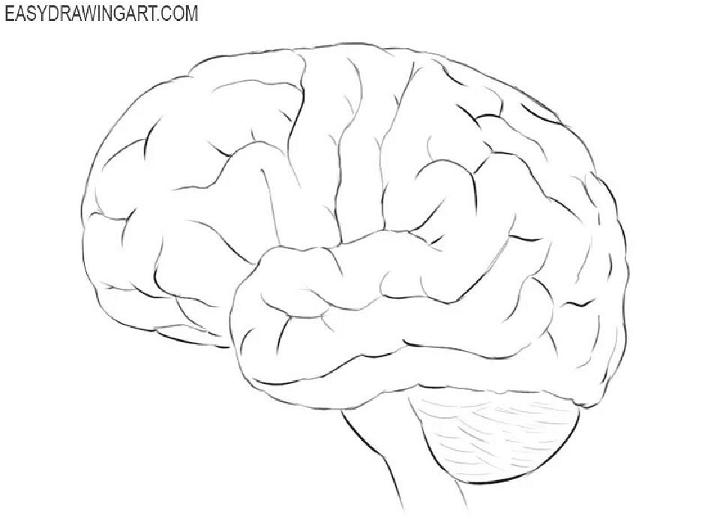 Here's another one from our brain drawing ideas! This guide does not only tell you a stepwise guide to draw a brain but also uses the little educational details about the brain's anatomy that can really help you learn. Like it tells how a human brain is basically formed with two cerebral hemispheres. You can even know about the 5 different lobes of the brain in the next steps and what they do! easydrawingart
5. Drawing of Brain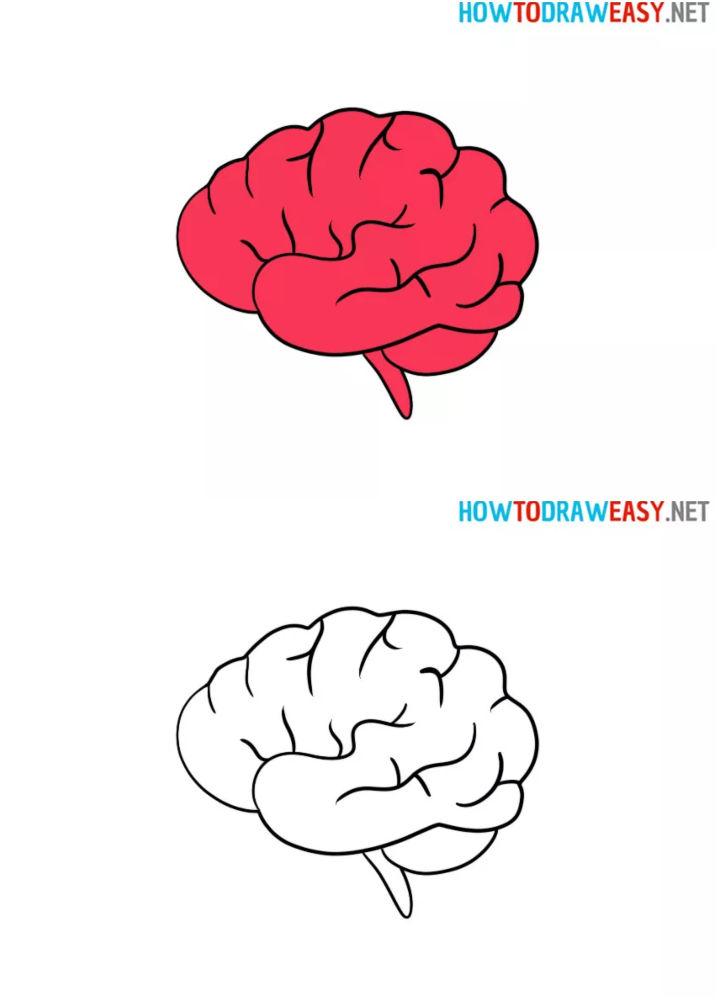 This guide certainly makes brain drawing look way easier than you may think otherwise. It mainly involves starting off by drawing a basic outline at first. The trick is to think of sketching a rather wavy cloud as the main outline for the brain structure. After that, draw the lower part and start the dividing lines inside in a rather haphazard manner. howtodraweasy
6. Cartoon Brain Drawing for Beginner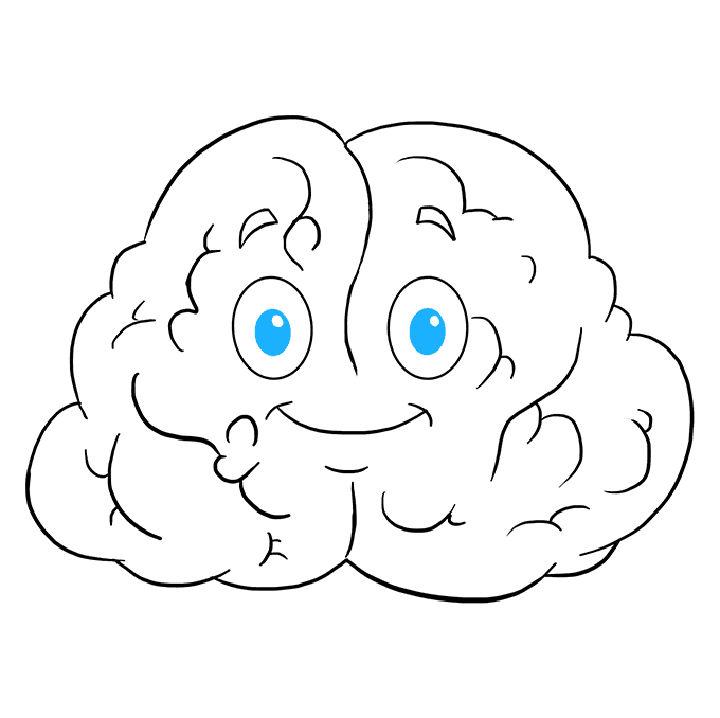 Brain drawing can be as fun as you want it to be! Like here, this tutorial talks about how you can make it absolutely fun and easy. Even for beginners, this is a very helpful stepwise guide. It starts by drawing a line in the middle, and then you start drawing random and curvy shapes on both sides. Once the two halves are joined, you can erase the middle vertical line. Add curvy lines inside and finish off by drawing a happy face to make the learning fun and look alive! easydrawingguides
7. How to Draw Brain of Cthulhu from Terraria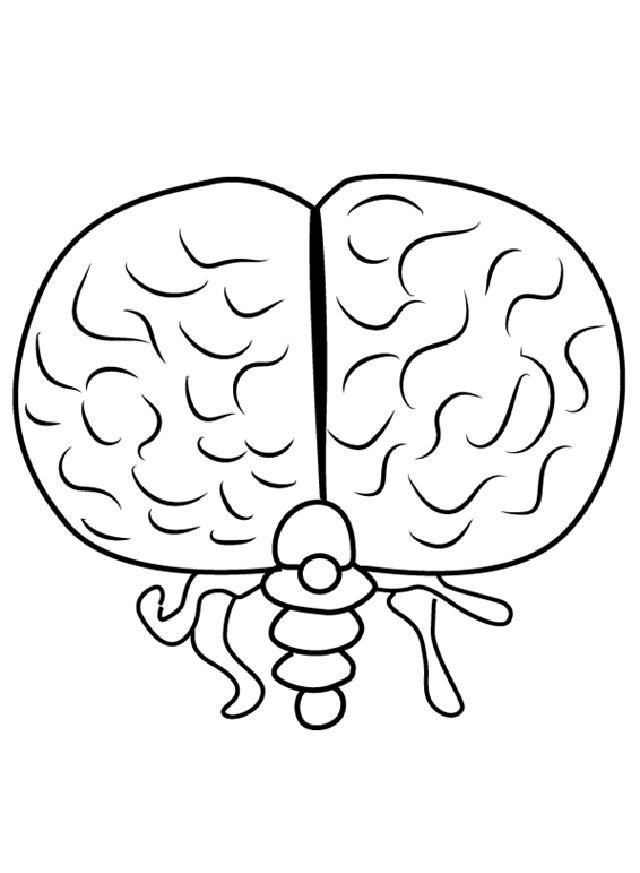 If you are a fan of cosmic game lore, then here's a character-inspired brain drawing idea for you! It features the brain-like head of a famous game character known as Cthulu from Terraria. Though in one look, it might look very difficult, it actually is pretty easy to draw with this stepwise guide. You start by making one huge oval shape, and beneath it, draw two tangled circles. drawingtutorials101
8. Easy Way to Draw a Brain

We are absolutely in love with this particular brain drawing idea! The reason being it has so much more to offer us, like it takes you on a tour of visual vocabulary and how it helps us understand things around us better. Aiding from the visual library idea, the tutorial suggests drawing a coonskin cap instead of the general cloud idea we go with. Below that pile down some rectangles that keep getting smaller. Hit the link for more. hawk hill
9. Simple Way to Draw a Brain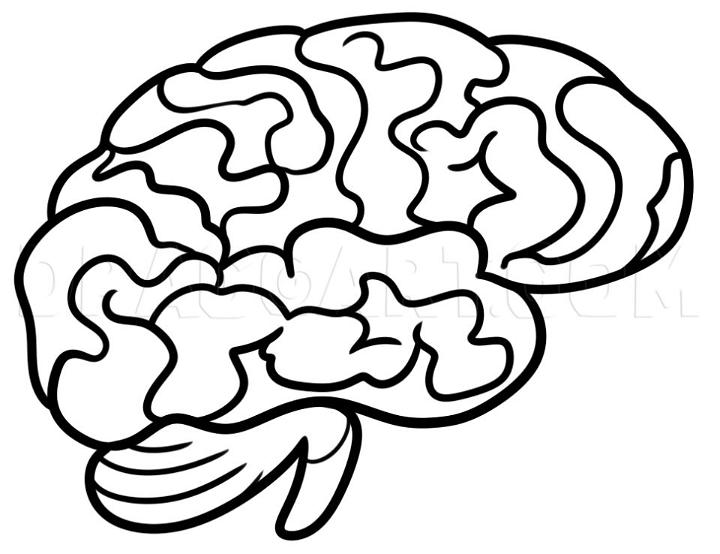 Though in the first look, this might feel quite a difficult brain to draw, but that's really not the case with this super easy stepwise guide. It starts by drawing a simple shape as the outline and then start drawing some really uneven lines inside. Once you are done with the upper half side, move on to the lower half. Finally, draw the cerebellum below it. dragoart
10. Draw a Cartoon Brain Using Simple Lines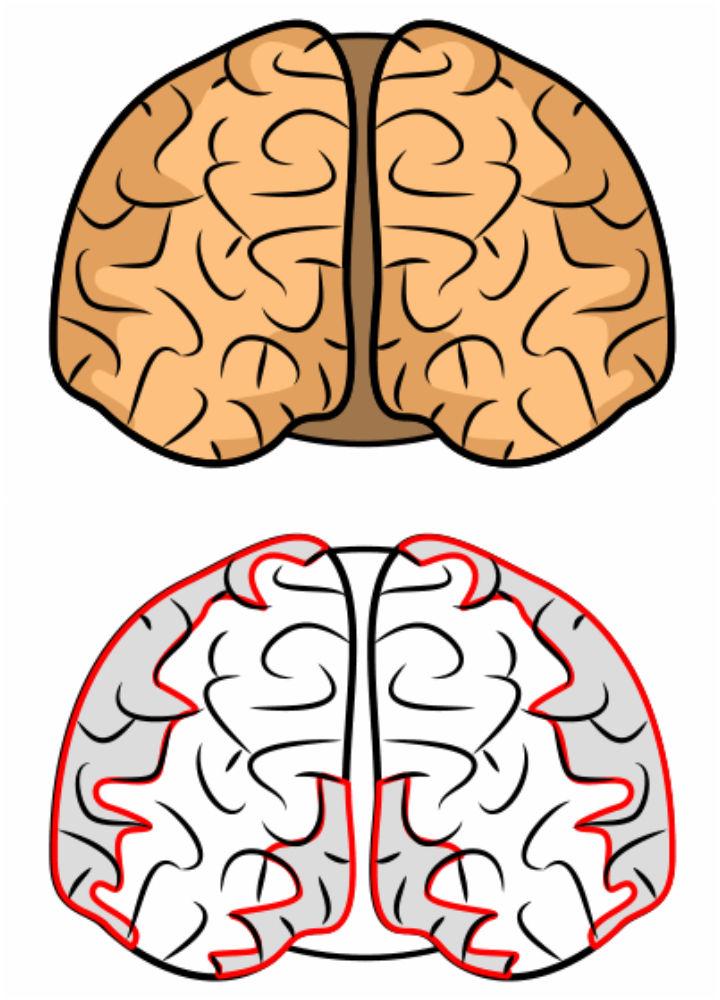 Who knew cartoon brain drawing idea can be actually so easy! More like assembling different shapes and curvy lines together. You can follow a very detailed video tutorial by clicking this link too! Or just start by drawing an oval shape for the cerebellum move on to drawing the outline by making 2 simultaneous rectangles. Take it from there. how to draw
11. How to Draw a Cute Brain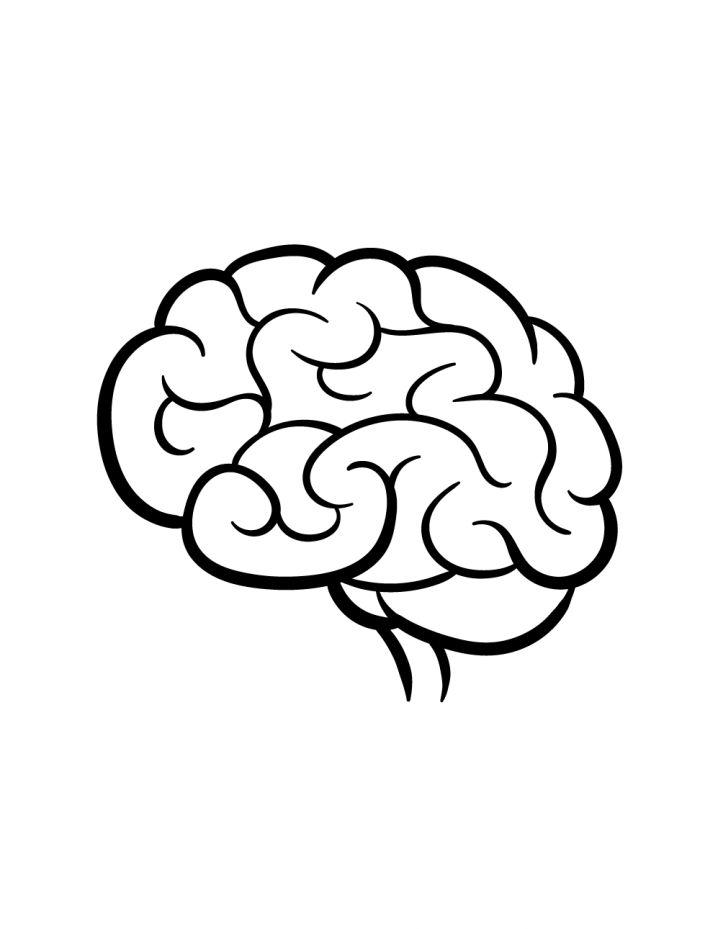 What's the first thing that comes to your mind when someone asks you to sketch a brain? We bet it must be, oh, now that's a difficult thing to do! Hop on to this very easy guide that can help you draw a cartoon-like brain in 6 simple steps. It uses a different technique by starting the curvy lines drawing from the bottom first. iheartcraftythings
12. How to Sketch a Brain Diagram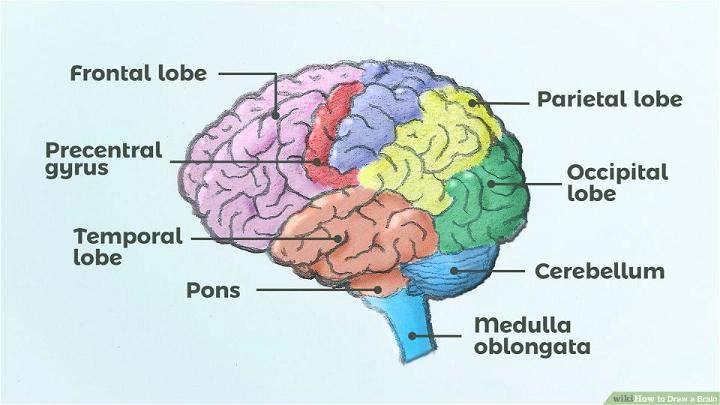 Learning about one of the most important parts of the human body can be quite tricky! But you can make the learning process rather easier by drawing and then labeling the brain's autonomy with different color labels, making it easier to remember. This guide comes with 2 stepwise details for brain drawing ideas! Hit the link and get started. wikihow
13. Human Brain Sketch Drawing Outline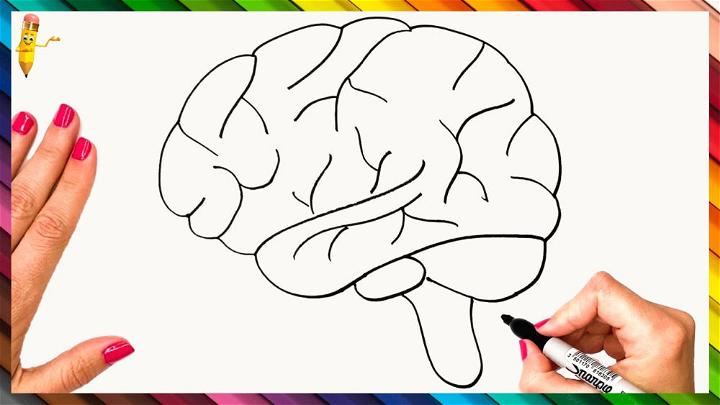 With this super easy video tutorial, you can learn to sketch a brain within just a few minutes! This guide will especially be perfect for kids who are having a hard time learning about the most difficult to comprehend part of the human body. You start off by drawing a rather huge wavy cloud with inward lines. Head over to the link and start right away!
14. How to Sketch Pinky and the Brain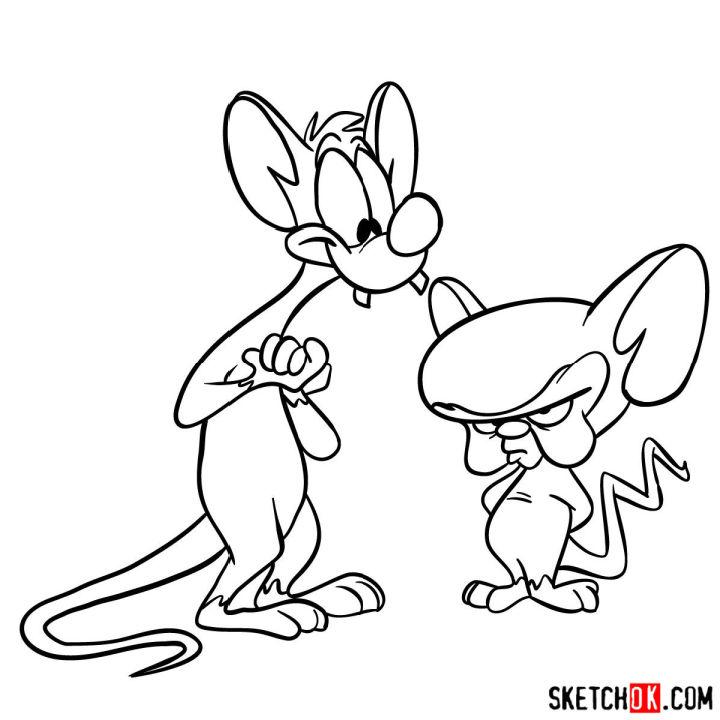 While we are on the topic of the brain, some of us have learned about how the brain works or how it should be inspired by some fun cartoon characters! Just like Pinky and the brain. Where the brain is quite the focused and serious or intelligent character. So, this could be another fun way to teach your kids about the general characteristics associated with the brain while you sketch this drawing along with them. sketchok
15. Realistic Brain Drawing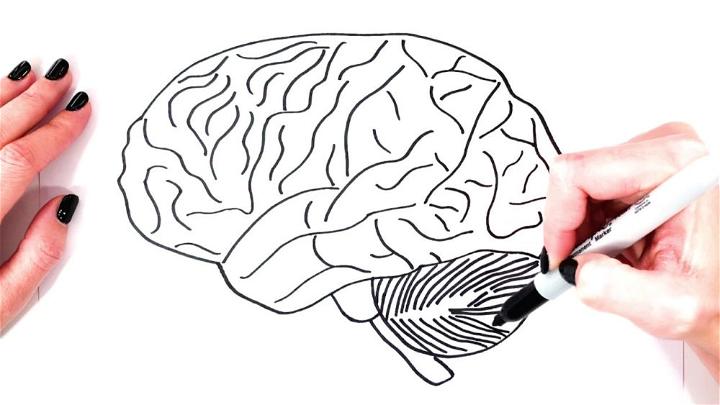 Here's another brain drawing idea that looks quite realistic! The video will walk you through a very detailed step-by-step drawing guide to ace brain drawing! You start by drawing the outline first, forming a big cloud-like structure. The real effect that this brain drawing gives lies in how the slanted broken lines are drawn inside.
16. How to Draw and Label Human Brain

Whether for a biology class or human anatomy, almost everyone has to learn about the human brain anatomy once in their lives. Here's a cool way to learn that with the help of this rather less-boring and more informative brain guide! Color different parts of the brain in different colors to make it easier to remember which part does what.
17. Easy Human Mind Drawing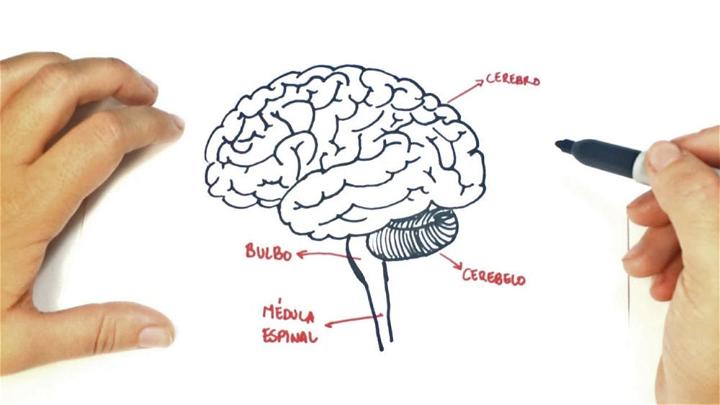 By now, you must have seen many different techniques for brain drawing ideas! Everybody follows a somewhat easier technique that's different and easier to go with. For instance, this video guide is all about precision and drawing little curvy lines, joining them together forming the brain's outline first. The end result following this idea will look quite like a neat and perfect brain sketch.
18. Brain Line Drawing for Beginners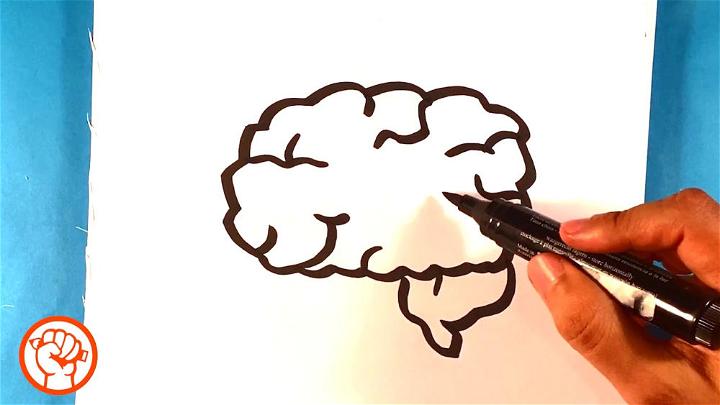 Are you inspired by comics? If yes, you are absolutely going to bookmark this cartoon brain drawing idea. Start off by choosing your pencil or marker, or pen and put a piece of paper on a plain surface. Start by drawing a line bump on the plain surface and then complete the outline by forming a cloud. Then draw a stem-like structure underneath. Finish off by drawing the small lines inside.
19. Drawing on the Right Side of the Brain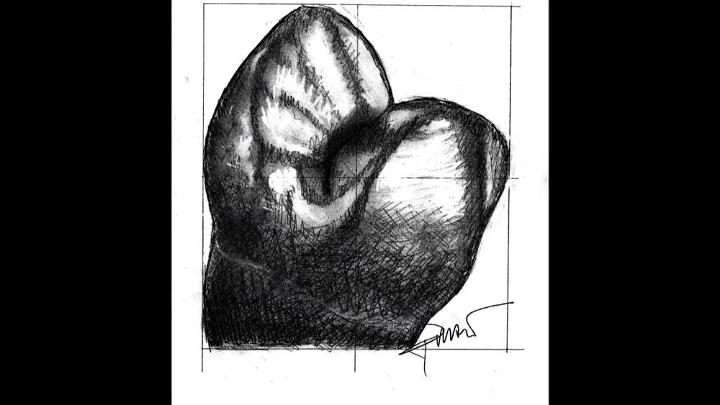 This guide can be particularly useful for professionals or biology students for learning to sketch the right side of the brain. The approach adopts a rather geometrical pattern, and as the end result, you end up with a sketch for the right side of the brain. You can follow the stepwise guide in the link below.
20. Creative Brain Drawing For Kids

So, here's the last one from our collection, and it has quite the creative look that can totally make brain drawing look like a rather lively idea! It is simpler and simply uses a combination of slant broken lines. Head over to the link and follow the video tutorial to get familiar with this technique.
Related Drawing Ideas
Face Drawings: Learn how to draw faces with our simple, easy to follow instructions. Our step-by-step tutorial makes it easy for anyone to get started.
Hands Drawings: This is a tutorial on how to draw simple hand drawings. It is easy to follow and you will be able to create beautiful drawings in no time!
Nose Drawings: To draw a nose, start by drawing a line in the center of your paper. This will be the bridge of your nose. Next, draw two curved lines on either side of the bridge. These will be the nostrils. Finally, draw a small triangle at the end of each nostril. This will be the tip of your nose.
Side Profile Drawings: This easy to follow tutorial will teach you how to draw side profile drawings. With just a few simple steps, you'll be able to create accurate and life-like portraits in no time!
Hair Drawings: Learn how to draw hair with this simple, easy to follow tutorial. Step by step instructions make it easy for anyone to get started.
Skeleton Hand Drawings: Learn to draw Skeleton Hands with simple, easy, instructions, step by step, tutorial. This is a very simple and easy tutorial that anyone can follow.
Family Drawings: In this tutorial, you will learn how to draw family members using simple, easy to follow steps.
Conclusion:

To sum up, understanding the human brain is an ongoing and complex task. We don't think anybody, even a brain specialist, can say they have fully understood the magical organ! But, getting a basic look at this powerful and complex organ can be helpful for students and kids alike. We need to understand which part of our body does what and how it helps us in our daily life chores. So, we are sure these brain drawing ideas can help you take care of that task pretty easily with a rather fun appeal!