Looking for princess drawing ideas to re-create with your children? Learn how to draw a princess with these 25 easy princess drawing ideas with step by step simple sketch outline, printables and coloring pages. It is true that many little girls are obsessed with princesses and want to hear about all their stories and learn how to draw them, as well.
The order tales of princesses are mostly about how the prince saves them, and that is when their life starts and they gets a "happy ever after"; however, the newer princesses are focused on the princess's individuality and how she saved herself.

When sketching these princess drawing ideas with your little ones, remember to tell them all the older and newer tales and let them decide their favorite depending on their personality and preference.
It would be a great idea to tell them the story of each princess after assigning a drawing of that princess to them – it will not only be quite stimulating but also help your child develop creativity and a good imagination. This guide features many iconic princesses – Elsa, Aztec, Diana, Tiana, Bubblegum, Aurora, Ariel, Zelda, etc.
1. How Do You Draw a Princess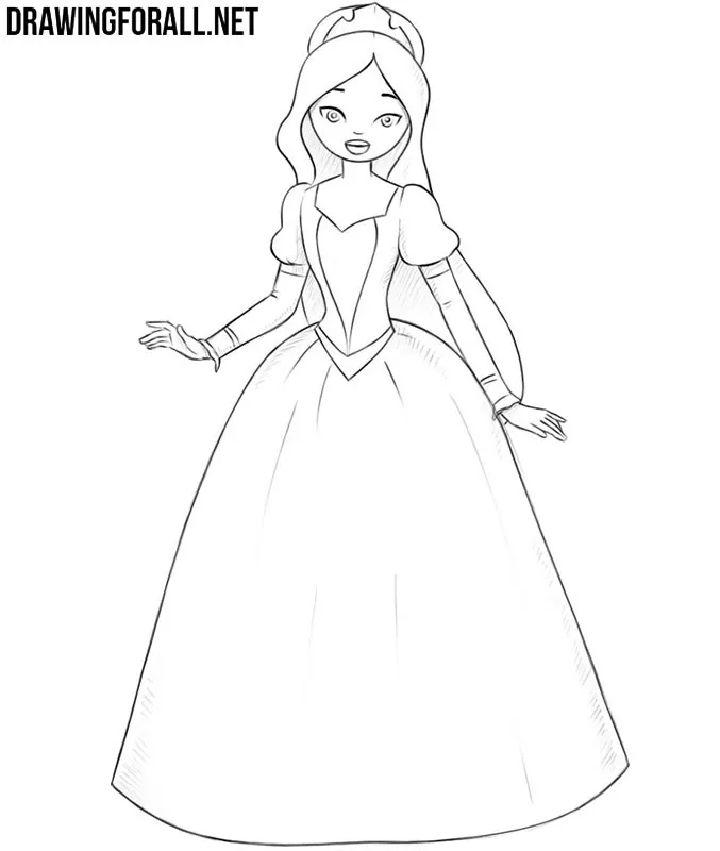 Most little girl dreams of being a princess at a young age because of watching classic children's movies and reading stories. If your little one is obsessed with the idea of princesses, then here is a great drawing idea that you can assign to her to re-create. The steps are quite straight forward and any beginner would be able to follow them easily. drawingforall
2. How to Draw a Princess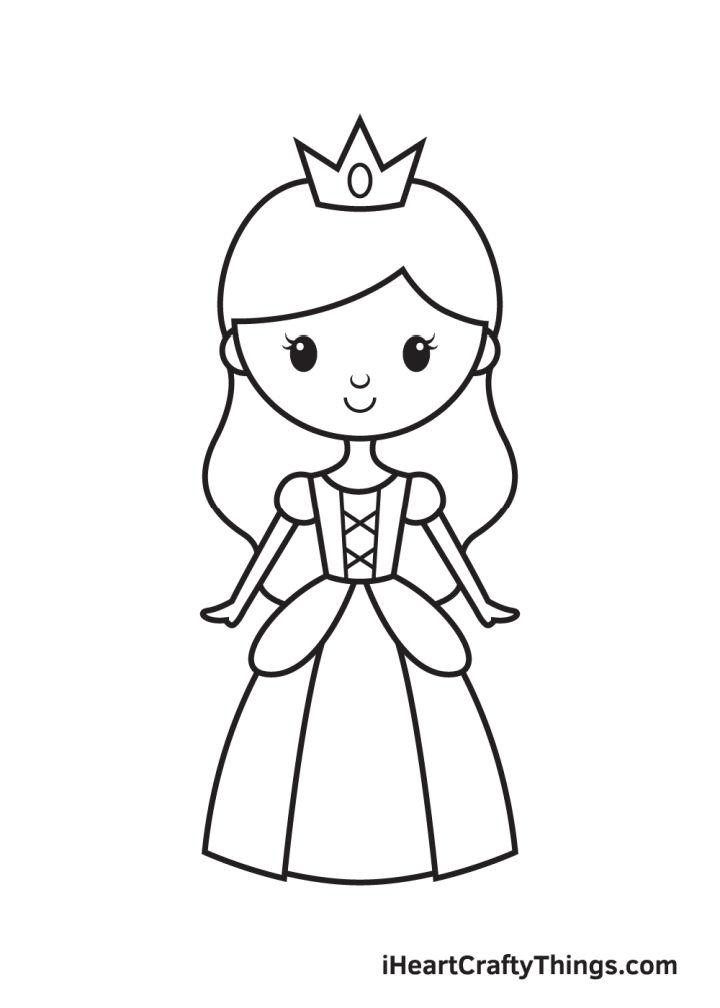 Here's a princess drawing idea for little kids who have never drawn before and just want to get started on it. In comparison to the other princess drawing ideas, this one is quite easy as it features no shading, mostly shapes or straight lines, and easy-to-follow steps. So, are you ready to help your little one draw this beautiful drawing? It will be fun! iheartcraftythings
3. Easy to Draw a Princess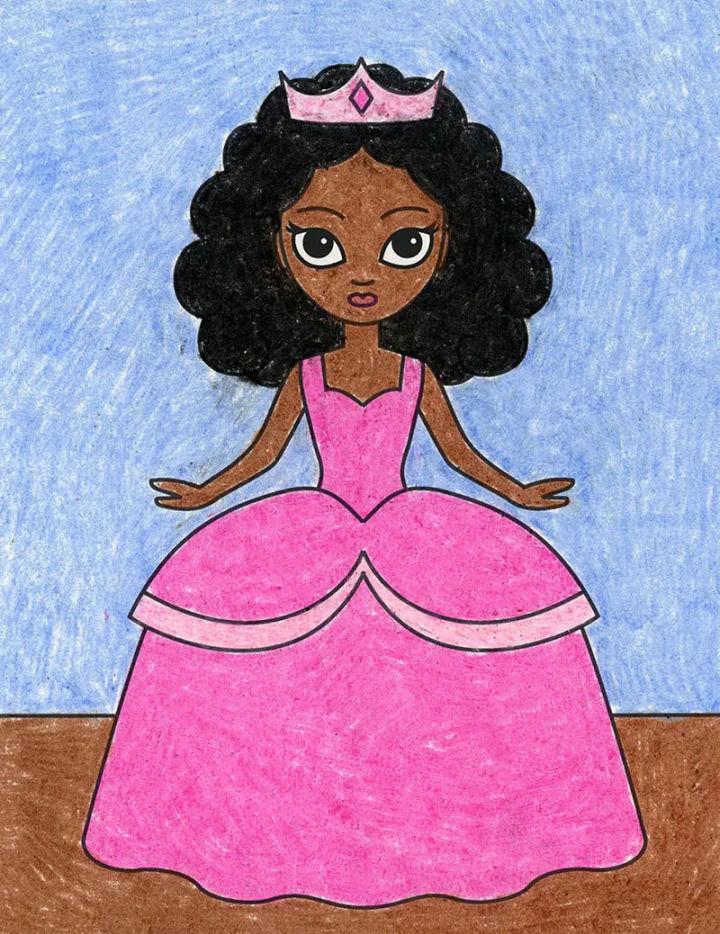 Indeed, Disney and classic princess stories are not very diverse. If your little one is sad about it, then you can show her this beautiful princess! When your baby girl sees this, she will be happy and realize that she is just as beautiful as all the other princesses. This princess has a pretty skin shade, a stunning pink dress, curly hair, and a crown to complete the look! artprojectsforkids
4. Simple Princess Drawing – Step by Step Guide

Looking for a princess with golden hair? Well, here is the perfect drawing idea for you as it features a very cute theme. In the drawing, she has golden curly hair, blue skin, and a fair skin tone. The dress has a unique shape to it which makes it look like a stunning ball gown! You can ask your kid to draw this for fun and color it in when done. easypeasyandfun
5. How to Draw Princess Anna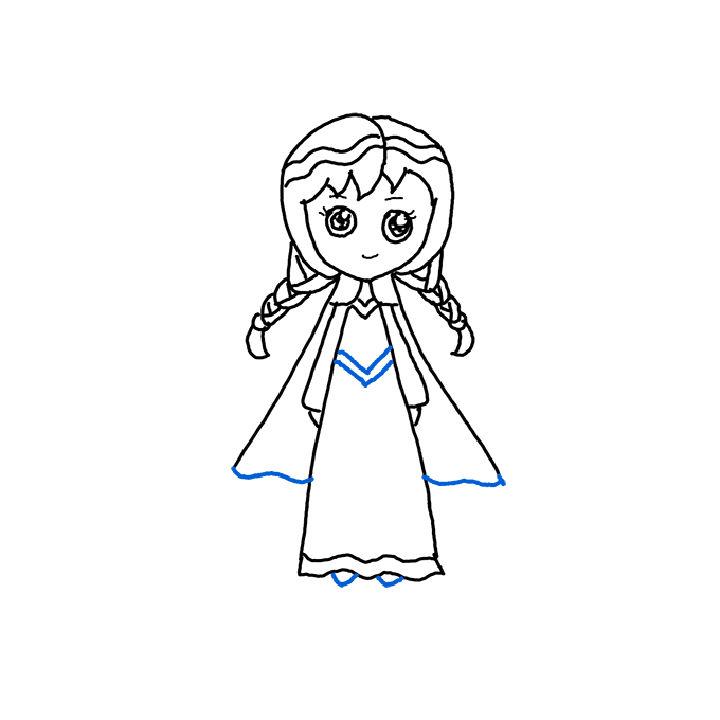 Princess Anna is a favorite one for many little girls and kids as she had brown hair and a cool personality! If your child is also obsessed with this movie and wants to draw Anna, this guide would be the perfect option to follow. Keep in mind that this is a plan for little children so the final product won't be perfect but it will look super cute when done. drawinghowtos
6. Wonderful Cartoon Princess Drawing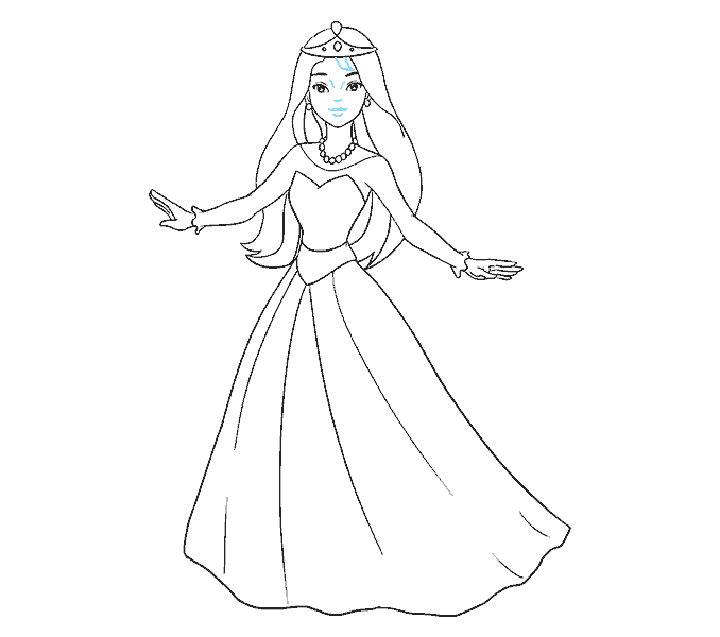 Whether your child is obsessed with coloring or drawing, this template can be used for both of these purposes. If you want your little one to draw a princess, then show him/her the steps in this guide and they will be able to complete it in no time. However, if you have a younger child, then it would be a good idea to draw the sketch and let the child color in. easydrawingguides
7. How to Draw a Princess for Kids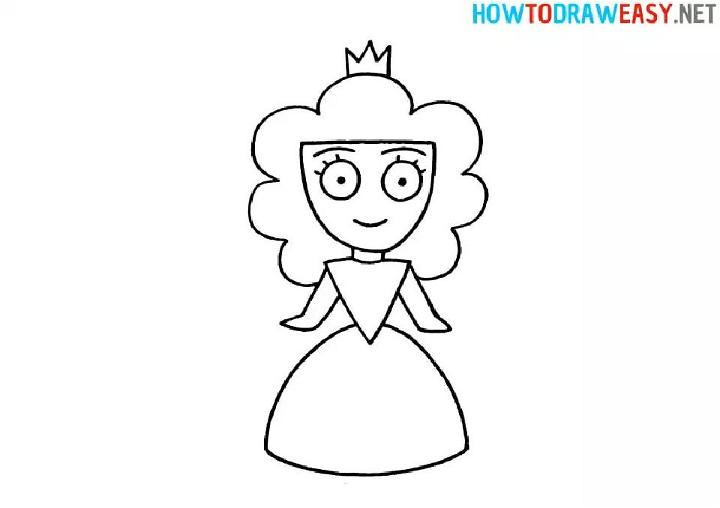 Most children love to draw as it can be a very fun process that is out of the box and something that they don't do all the time. However, it is important to assign a project depending on their skill level so the final result comes out good and they are happy with it! A great way to do so would be to follow beginner guides like this one. Take a look at this plan. howtodraweasy
8. How to Sketch a Princess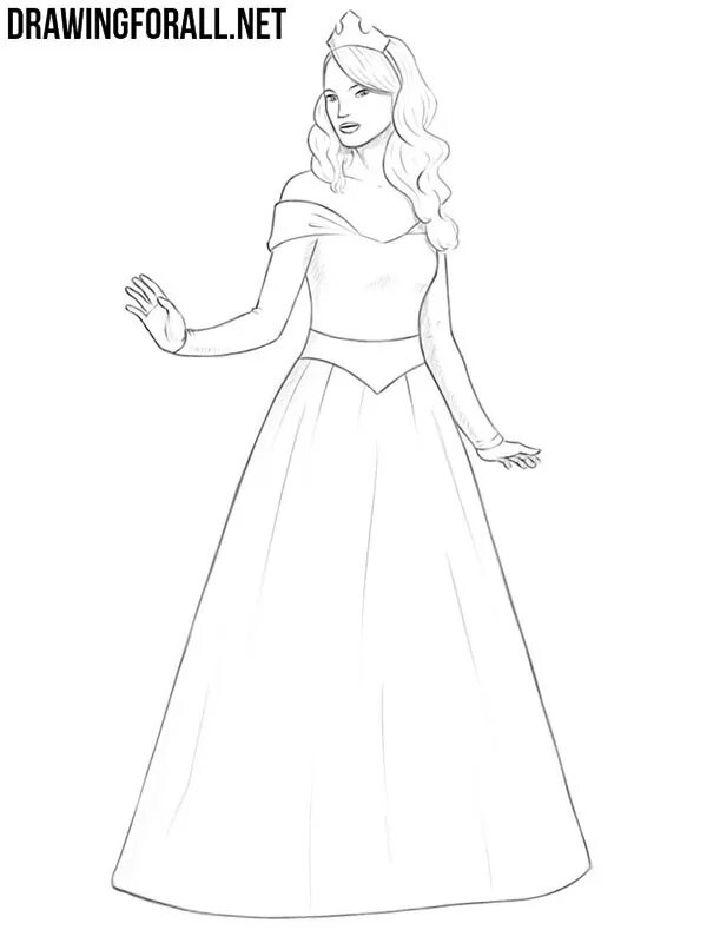 Here's another sketch of a princess which stands out from the rest of the princess drawing ideas. Why is that? Well, it's simply because this one features a lot more shading and the final result looks quite professional – a suitable drawing guide for people at an intermediate level or adults. You will have a great time re-creating this pretty princess. drawingforall
9. How to Draw Princess Cinderella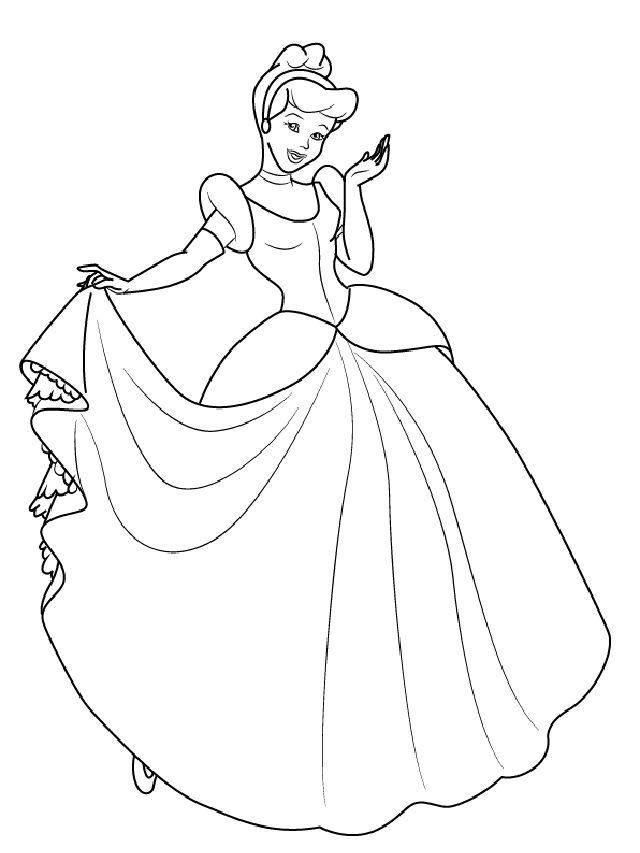 Cinderella is the favorite and most liked princess by almost everyone around the world – especially the kids! If your child is also obsessed with Cinderella, then it would make their day to draw this pretty sketch and follow the steps one at a time to re-create this beauty. You can help your baby with the outlining as that is the hard part and then let them color it in. drawingtutorials101
10. Easy Cartoon Princess Drawing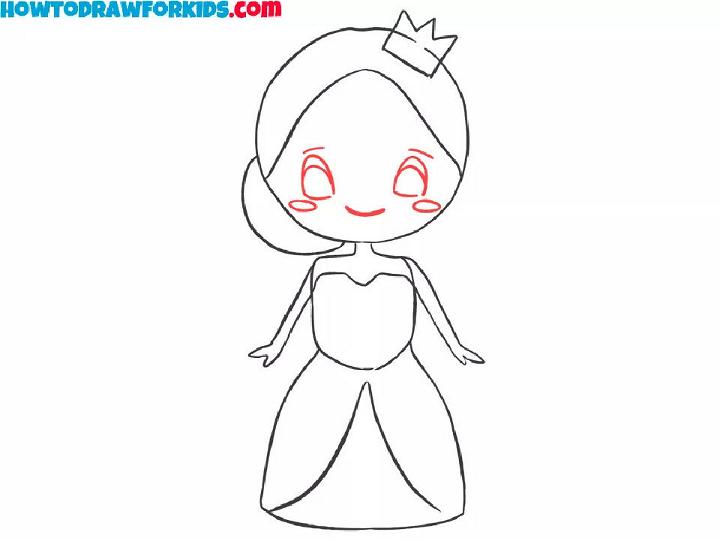 Any good artist should know how to draw something in all art styles. Here is a princess which is drawn in a cartoonish style to look super unique and eccentric. In comparison to the other princess drawing ideas, this one stands out because of its different style. So, are you ready to re-create this beauty and post it on social media to show your art? howtodrawforkids
11. Draw Princess Bubblegum Adventure Time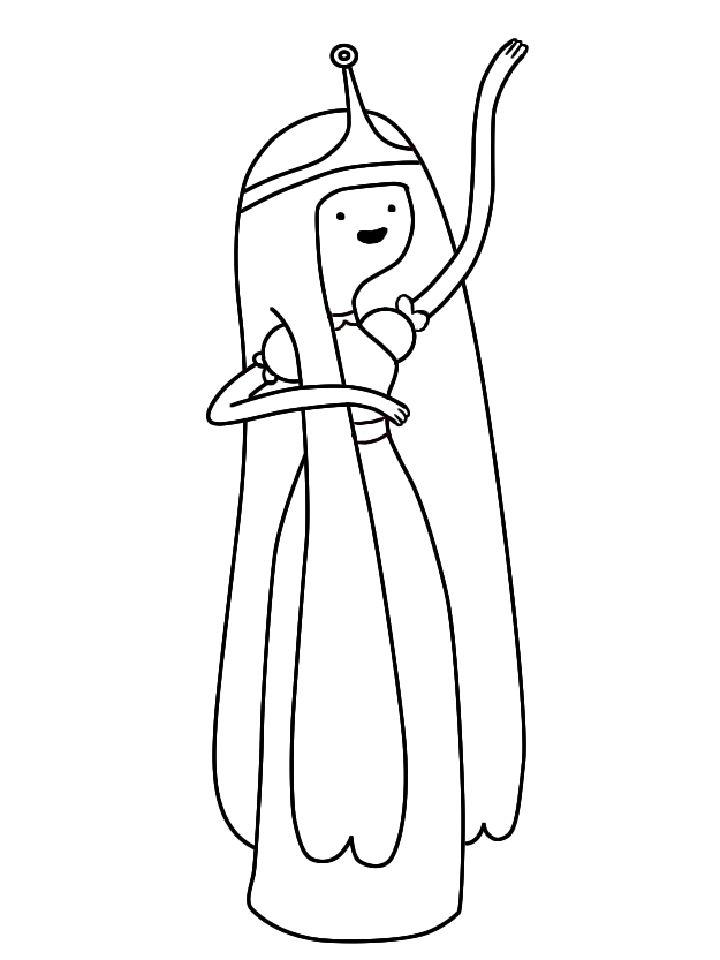 Princess Bubblegum is the latest princess who has many fans from the latest Gen Z generation because this show just got released a few years back. If your children love how this princess has long hair, a beautiful dress, and a goofy personality, then you need to give this drawing a try! Assign it to your little one to draw in his/her free time and then color it in, as well! drawcentral
12. How to Draw Princess Elsa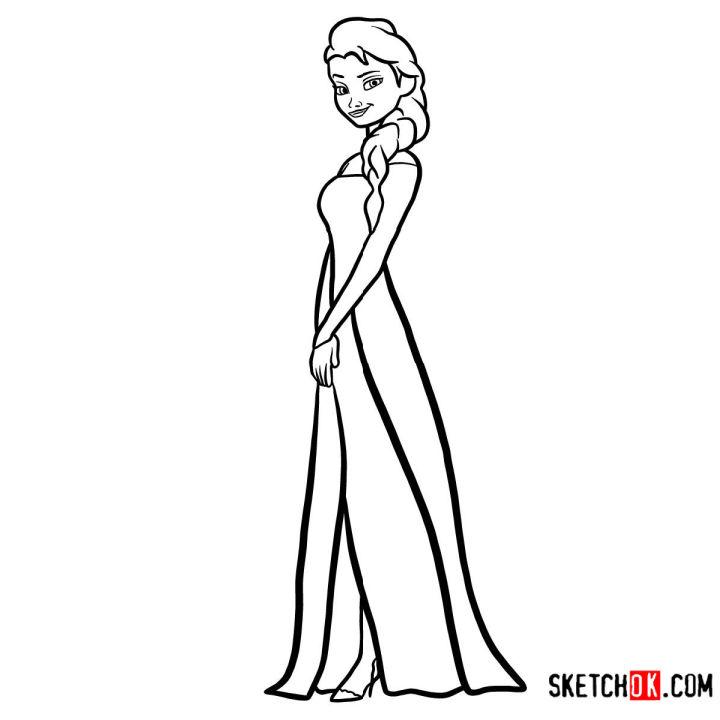 Before Elsa, the princesses never gave a message to little girls that they don't need a prince to save them. Elsa was a powerful princess who stayed single by the end of the show and fought her troubles all on her own! If your little one is obsessed with this iconic character, then you need to show her this guide which will take her through the process of drawing Elsa. sketchok
13. Disney Princess Jasmine Drawing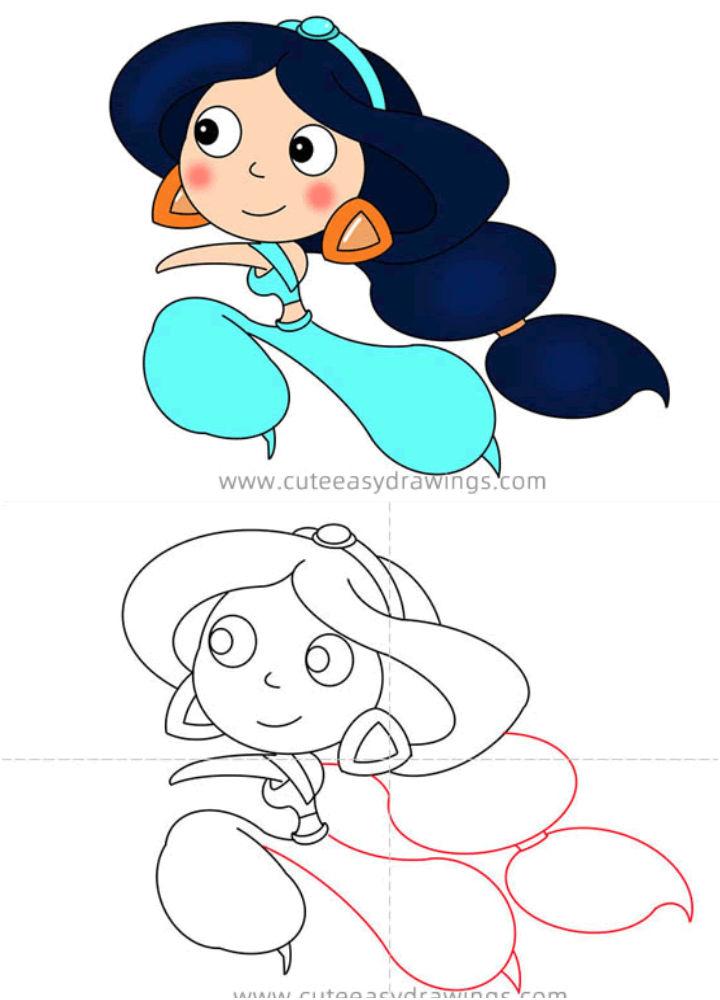 Jasmine is a brown princess and many brown girls are inspired by her style and look. Other than this, Jasmine is a really fun character and can be seen to have a lot of personality throughout the movie. You can have your little ones draw this cute princess who is drawn in her natural element – jumping around and being playful in her unique and pretty attire! cuteeasydrawings
14. Draw Tiana From the Princess and the Frog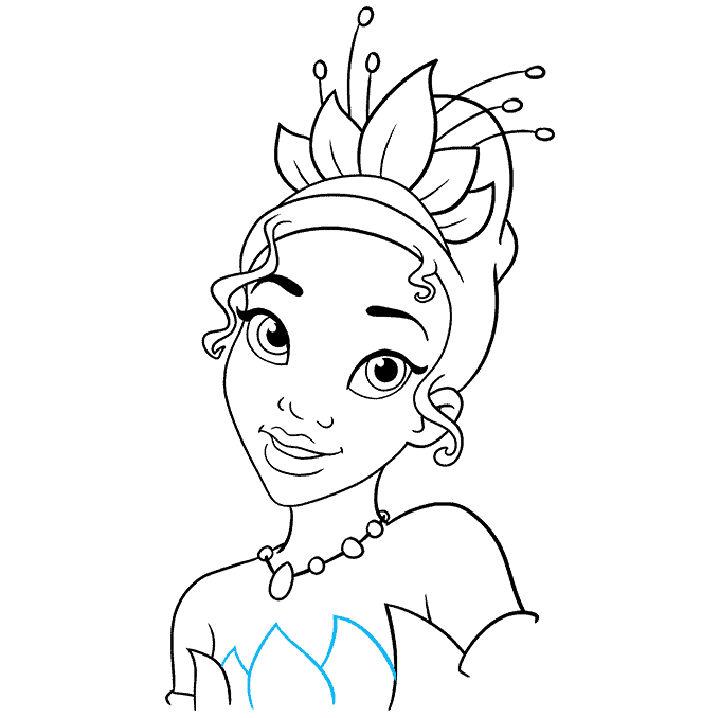 Princess and the Frog is a famous story and had been adapted many times but no one pulled off the role better than Tiana! She was so iconic throughout the movie and that is the reason why she has many fans all over the world. If you're a fan, here is a beautiful drawing of her that would make you happy – when you will draw it following the steps. easydrawingguides
15. How to Draw Princess Belle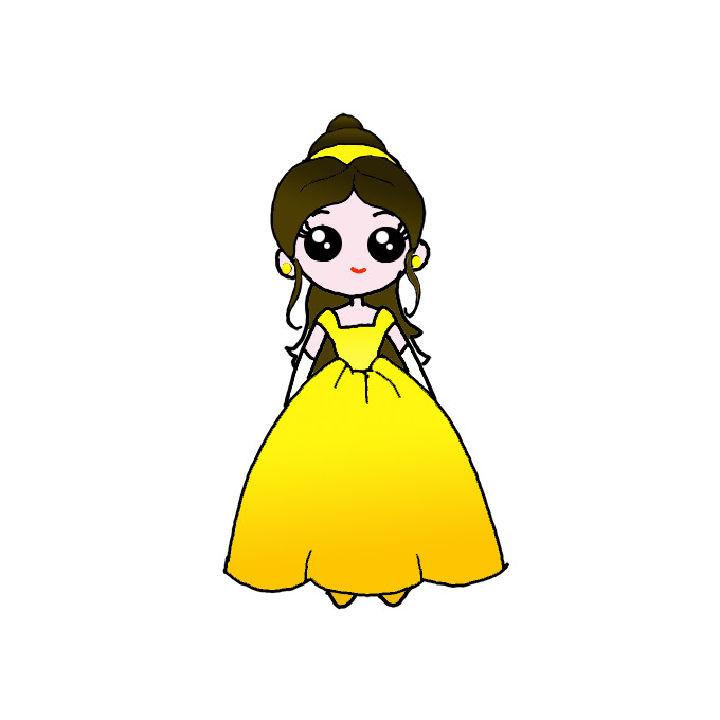 Are you a huge fan of princess Bella? Her story was unique as she fell in love with a beast and had to show her loge to turn him back into a human! It was quite an interesting plot and story – many girls love Bella for being so patient and smart. If you are a fan of Bella, follow this guide to make an adorable version of her with big googly eyes and a bright yellow dress. drawinghowtos
16. Create a Cute Princess Leia Drawing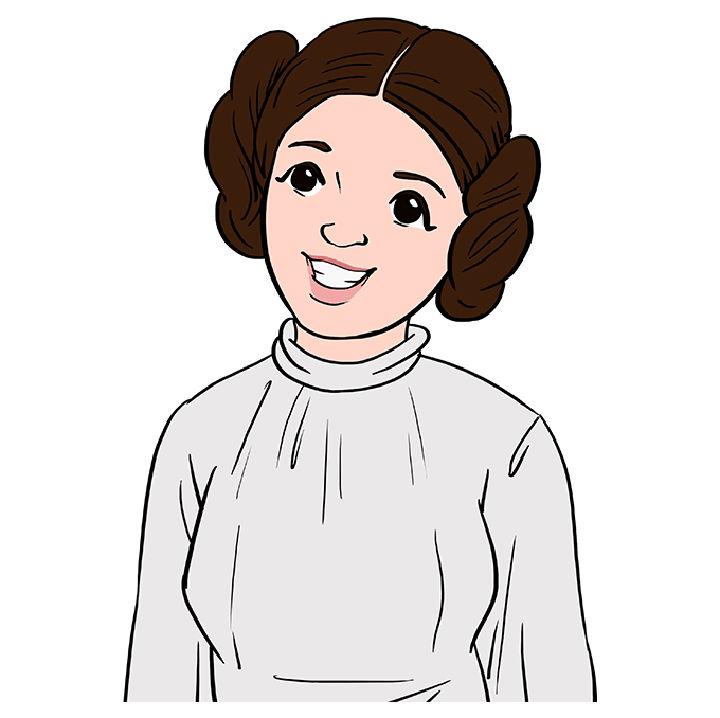 Princess Leia is another new princess who has taken over the world. Many children are big fans of her because of her adorable smile, space buns, and simple style. You can re-create this drawing with your little one to have a lot of fun and release dopamine! It would be a fun activity, especially if your child is a big fan of this princess. easydrawingguides
17. How to Draw Ariel Princess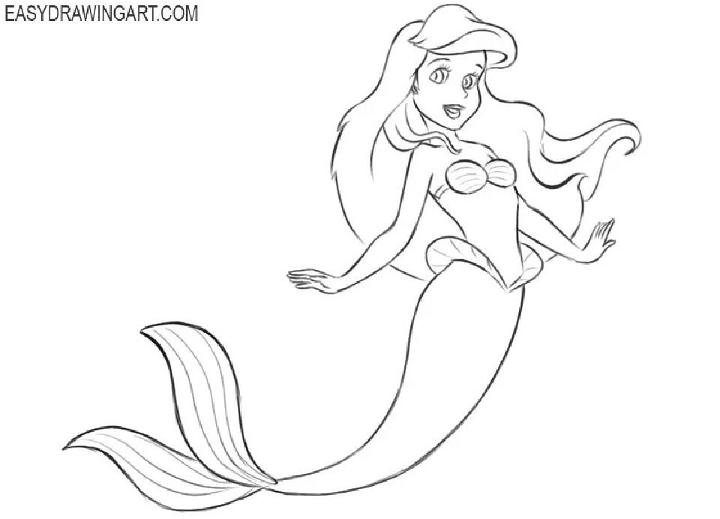 Another unique plot that stood out from the rest of the plots was princess Ariel! She was a mermaid at first and fell in love with a human. Her only wish was to turn into a human but a witch stole her voice to turn her into a human. After that, she went to Earth and married her Prince! You can tell this story to your little one whole drawing this beautiful drawing. easydrawingart
18. Easy Princess Zelda Drawing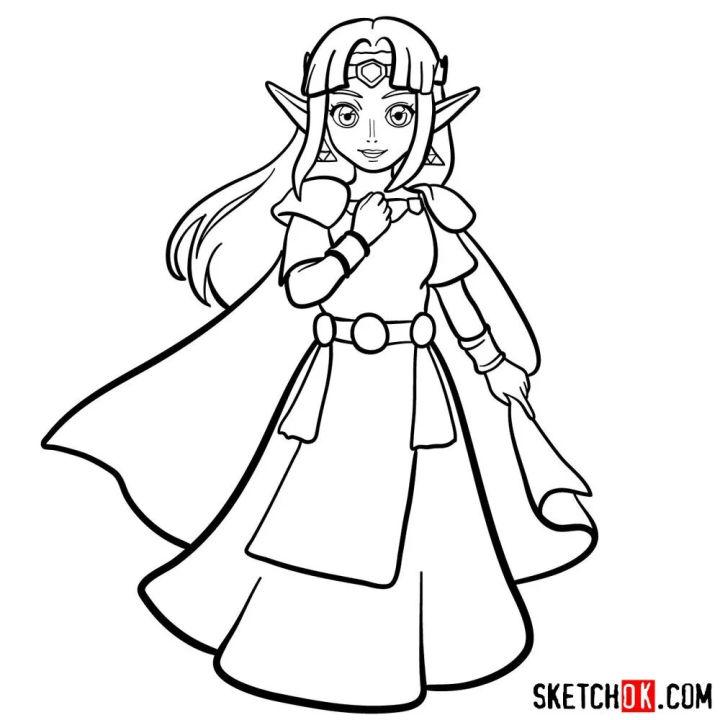 Have you ever heard about Princess Zelda? All the millennials know about her and are big fans of her style and looks. She was first introduced in 1986 in the famous game known as The Legend of Zelda! She is a female and her unique weapon is the Bow of light. You can re-create it by following the guide and all the detailed instructions in it. sketchok
19. Draw Aurora from Sleeping Beauty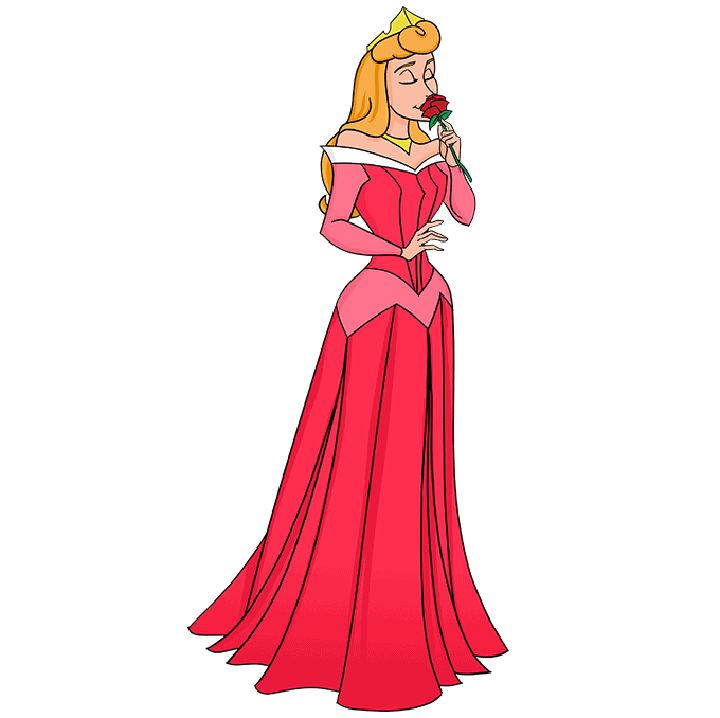 Sleeping beauty is a quite famous princess who is known by many people around the world for her unique story. She was cursed at her birth and a prince broke her curse and saved her. It is a unique story and many children love to hear it at a young age. Aurora is also loved by little girls because of her girly pink dress and blond hair. This guide would be perfect to draw Aurora! easydrawingguides
20. How to Draw a Princess Dress

Are you a beginner and want to work on learning the basics before getting started on actual princess drawing projects? Well, then it would be a great idea to get started by learning to draw different parts of the body. The most important one would be the dress as it will cover the biggest part of the sketch and it is an integral part of drawing a nice-looking princess. drawingforall
21. Draw Princess Bubblegum from Adventure Time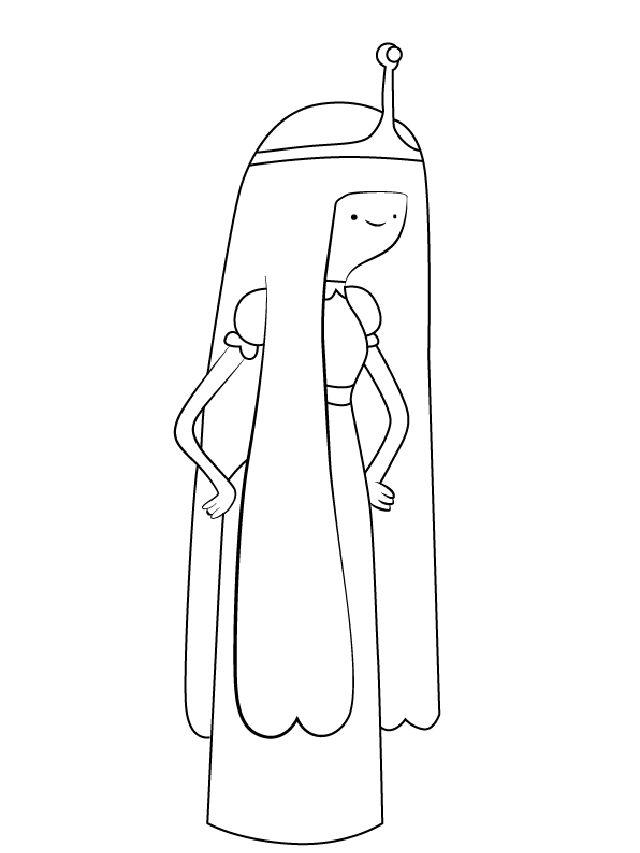 Bubblegum Princess is just a cool character as she has a very nice character and personality throughout the show. She has a long dress, long hair, and a nice crown on her head. You can re-create this dress and her whole style by following this guide and it will be really fun to follow the whole process. So, are you ready to give this a try? drawingforall
22. Draw a Princess Crown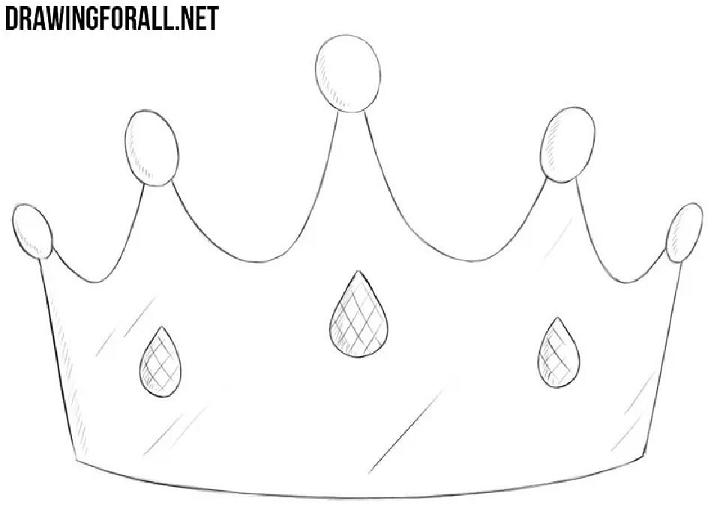 Here's another drawing that you could try to re-create in your free time which features a pretty crown with studs and detailing all over it. This crown is the perfect choice for a princess and that is why it would be really fun to re-create it in your free time by following the guide. So, are you ready to assign this to your little one or learn to draw this crown in your free time to become a better artist? drawingforall
13. How to Draw Princess Tiana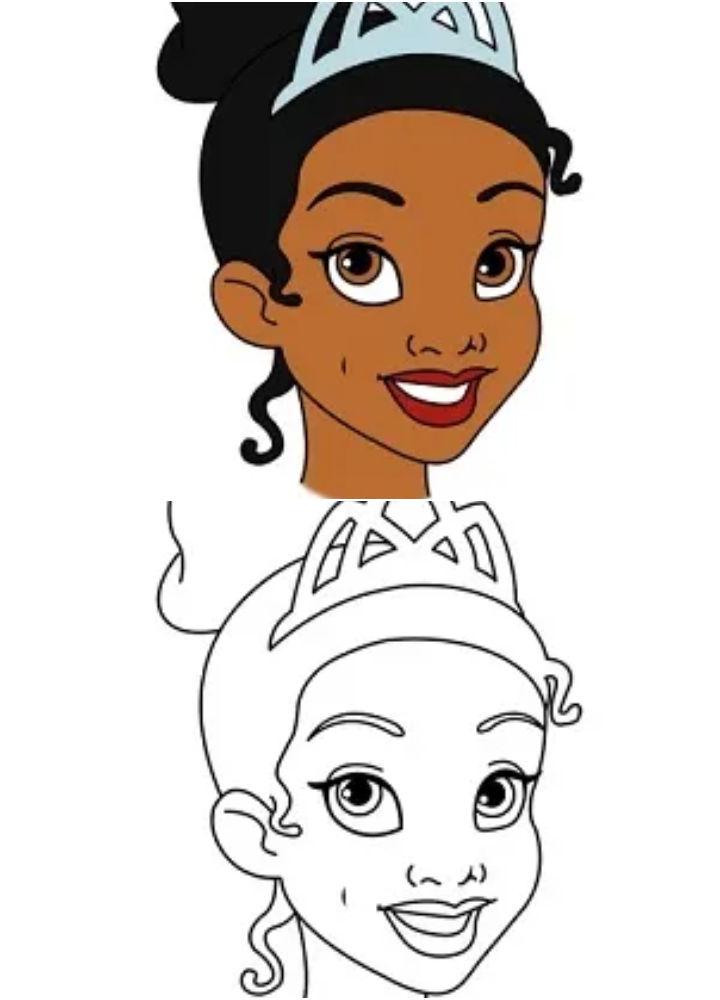 Princess Tiana is another cool princess as she not only has a diverse skin color but also a nice face with pretty features. She has red lips, big brown eyes, and dark hair. You will have a really good time re-creating this pretty drawing with the nice detailing all over her. You can ask your little one to draw this too as it is a nice drawing idea. easydrawingtutorial
24. Realistic Princess Diana Drawing Step by Step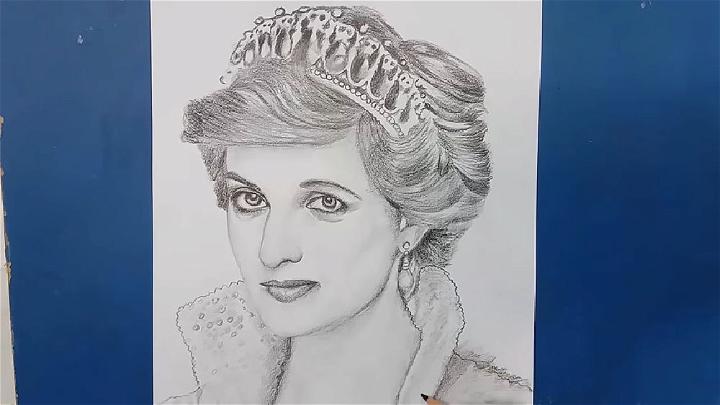 Diana is a real-life princess and that is why this guide stands out from the rest of the princess drawing ideas. Princess Diana was married to Prince Charles and their marriage was a very famous event all over the world. She was a very respected princess who stole everyone's hearts by being considerate and iconic! You can tell your child all over her while letting him/her draw this!
25. How to Draw Aztec Princess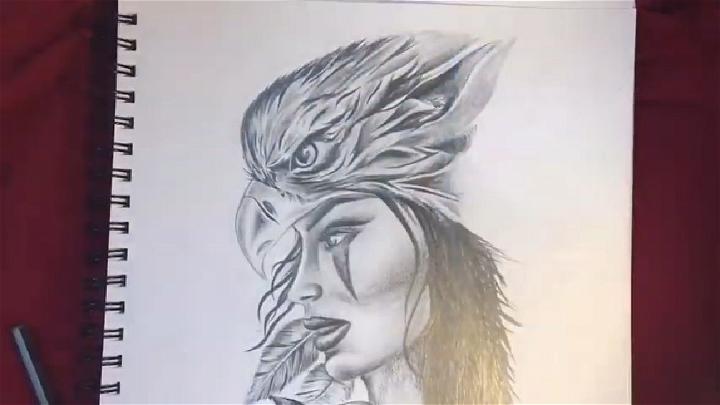 Princess Aztec has a very old tale about her and her story is quite famous throughout the world – married the King of Tenochtitlan and couldn't have any children but then later Aztec rulers were her direct descendants because of her royal blood. You can tell your little children about these stories while following this guide and drawing this beauty.
This how to draw a princess guide is perfect for kids and beginners. Follow these simple steps to create a beautiful drawing of a princess.
Related Drawing Ideas:
Mermaid Drawings – Mermaids are beautiful creatures that have captivated people for centuries. With their flowing hair and enchanting tails, it's no wonder they hold such fascination. Learning to draw mermaids is a fun and easy way to bring a little bit of magic into your world. This tutorial will show you how to create a simple mermaid drawing using basic shapes and lines.
Goku Drawings – If you want to learn how to draw Goku, follow these simple, easy steps. In just a few minutes, you'll be able to recreate this iconic anime character yourself.
Grim Reaper Drawings – Learn to draw the Grim Reaper with these simple, easy steps.
Witch Drawings – If you want to learn how to draw witches, follow these simple, easy steps. You will be able to create a beautiful witch drawing in no time!
Cowboy Drawings – Cowboy drawings are a great way to improve your drawing skills. This tutorial will show you how to draw cowboys in a simple, easy to follow step by step manner.
Freddy Krueger Drawings – In this tutorial, you will learn how to draw Freddy Krueger from the Nightmare on Elm Street movie series. This is a simple, easy to follow tutorial that anyone can do.
Conclusion: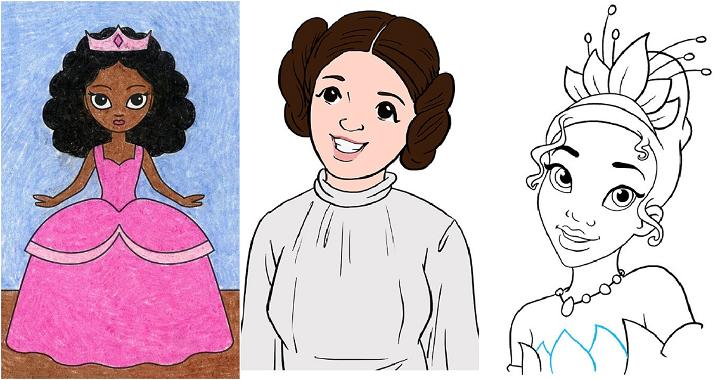 A great thing to do when following these princess drawing ideas would be to tell your children the date and time of each tale. When telling them about older stories such as Cinderella, Aurora, and Ariel – make sure to tell them about how the older times were. Whereas, when you tell them about newer stories such as Elsa, and Bubblegum – make sure to appreciate the strong women so your little girls and boys can look up to them!