Paper mache is one of the DIY projects that everyone must have seen, but not everyone has tried it yet, right? So, if you are someone looking for DIY paper mache crafts to try yourself, then don't go anywhere because you are in the right place! We have gathered 25 amazing paper mache ideas and projects that will make you feel why you never tried this before. All the paper mache ideas we have mentioned are super easy that not only experts but beginners can also follow and makeover easily at home. They do not only save you a lot of money but enhance your craftmanship skills too. Once you get the basic techniques, then it's pretty standard and easier to work from there. All you have to do is find a good idea that you love to make, and let's figure out how to achieve the desired shape you really need!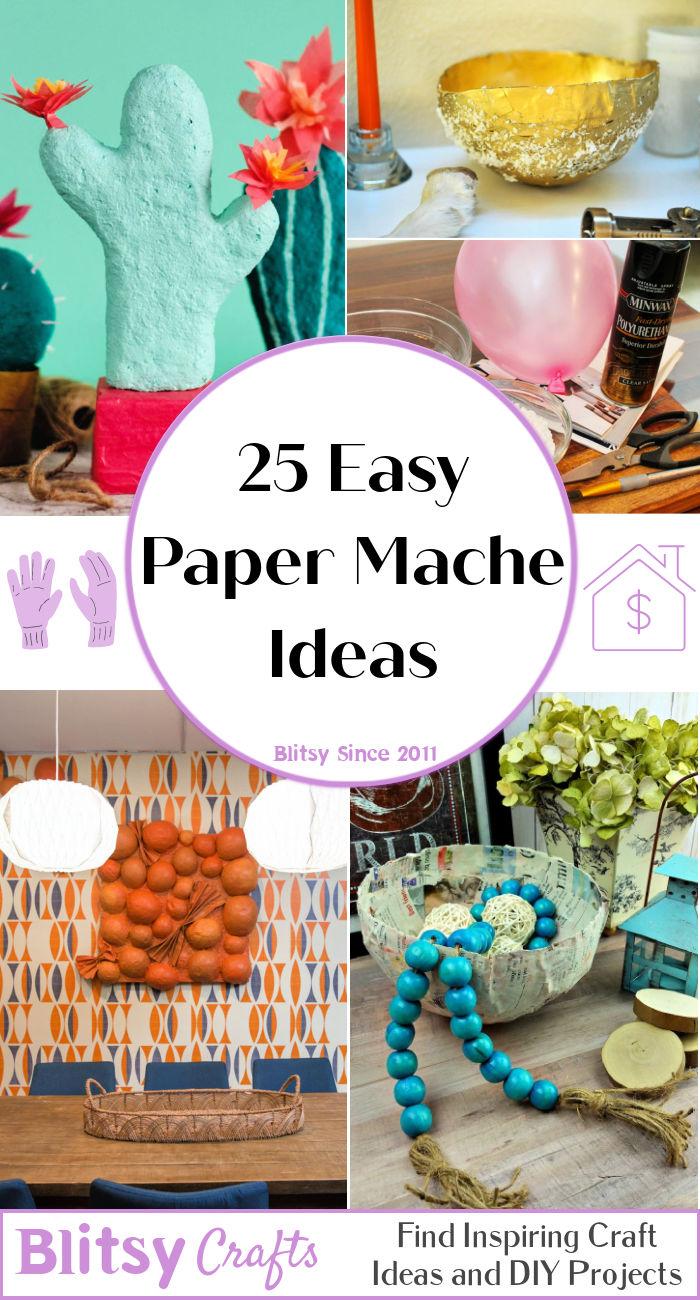 Crafting is a fun activity that lets you and your kids learn new stuff every passing day, right? Therefore, we have listed some of the best DIY paper mache ideas that everyone can follow and makeover easily using few supplies. From paper mache bowl with the balloon to paper mache patchwork turtle for elementary students, from mod podge paper mache bowls to paper mache dinosaur cave, from DIY paper mache fireplace to paper mache beads, from paper mache globe decorations to DIY paper mache flower vase, and much more.
All these unique paper mache ideas and projects include a detailed list of materials, supplies, and instructions, helping you to choose the one that suits you're the best. So, let's be creative and make perfect paper mache crafts for your space!
1. Pretty Papier Mache Cacti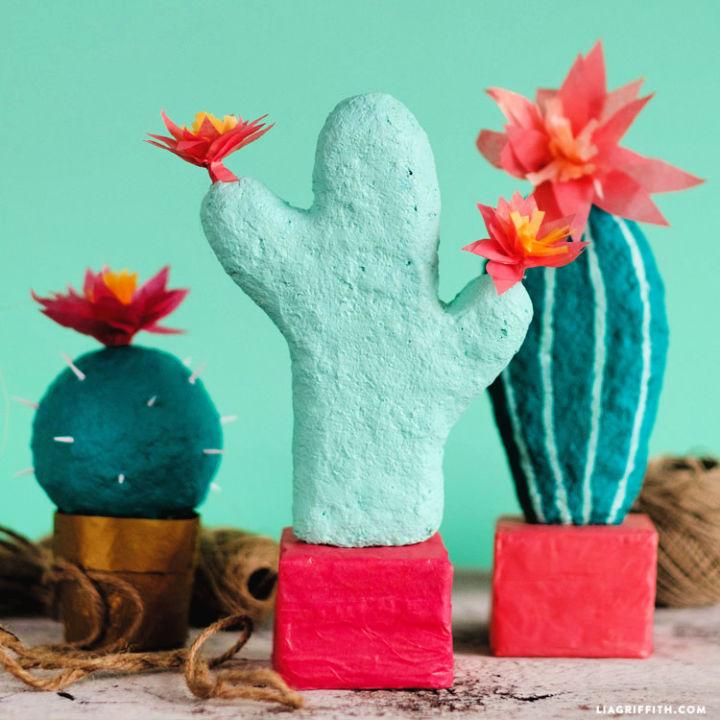 Wanna show off your creative skills? Then what's better than some handmade cactus plants from our list of paper mache ideas. With these, you are the master of your creations. Creating a pink or blue cactus is a sight to behold. Interested? Then hop in the car and fetch these: paintbrushes, scissors, craft knife, with paper mache, floral wire, and some acrylic colors. Now follow this easy DIY to make some pretty-looking paper machi cacti and Unleash yourself! liagriffith
Paper Craft Ideas for Kids:
Paper bag crafts: Get ready for holidays with this super cute paper bag crafts for kids. Such an adorable and easy craft to do with kids this season!
Construction Paper Crafts for Kids are a fun and inexpensive way to create with children of all ages! Build scissor skills, fine motor, & color recognition!
Paper plate crafts: Your kids will love these paper plate crafts! Get tons of ideas for animals, fish, dinosaurs, flowers, cool crafts, and more.
DIY puppets: Find DIY puppet crafts for Kids that will make great inspirations for puppet making, and you are going to learn great puppet making tricks here that you …
2. Inexpensive Paper Mache Pendant Light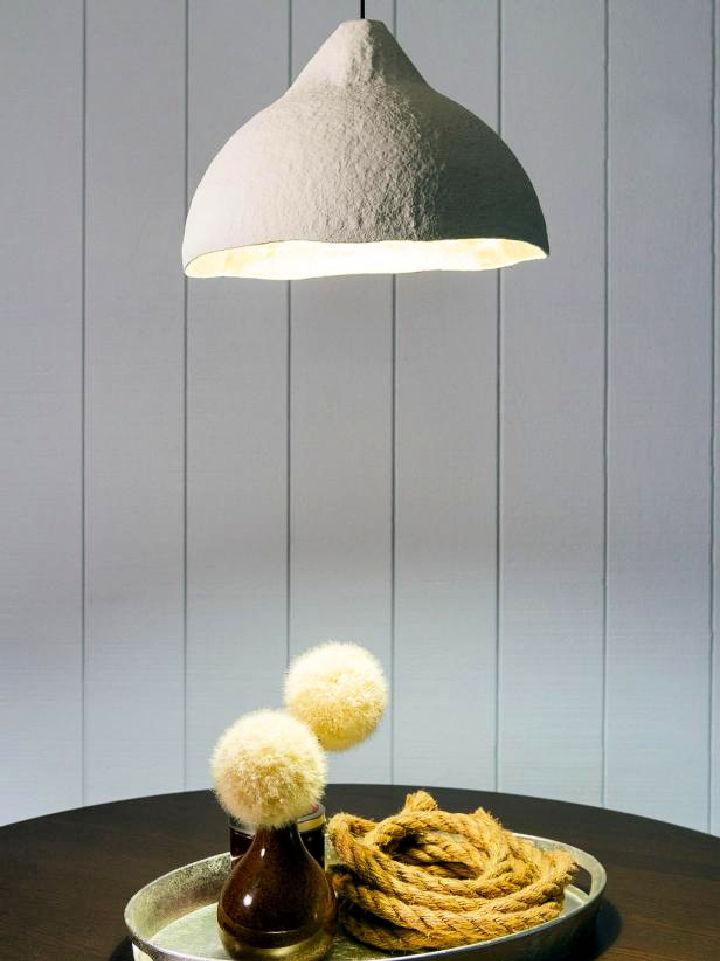 The picture looks like the set of Madmen, right? The criminal is gonna have some pounding from John Ham today. Wanna redo your bland table to the same kickass set? Then we have a fun little activity for you. Just go through this simple DIY to make an inexpensive pendant light made from paper mache. Just go to the local mart to grab a clamp light and some glue. Now come home and search the following: newspaper, scissors, a bowl, and a knife. Heard the firing? The madmen are coming! hgtv
3. Paper Mache Bubble Art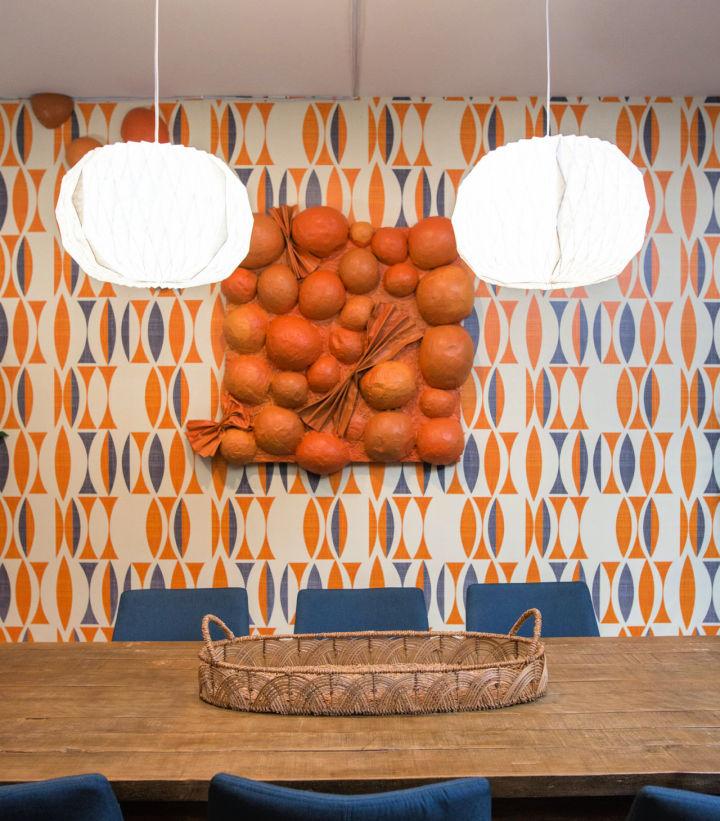 These pretty little creatures will surely look cute on your table. Want some? Make some! Your living room is screaming for a makeover. It's about time you give it one. All you need is to gather the following items: some balloons, white glue, paintbrushes, scissors, water, and some old newspapers out of the store. Now follow this easy DIY and do some paper mache bubble art. mrkate
4. DIY Paper Mache Lamp Shade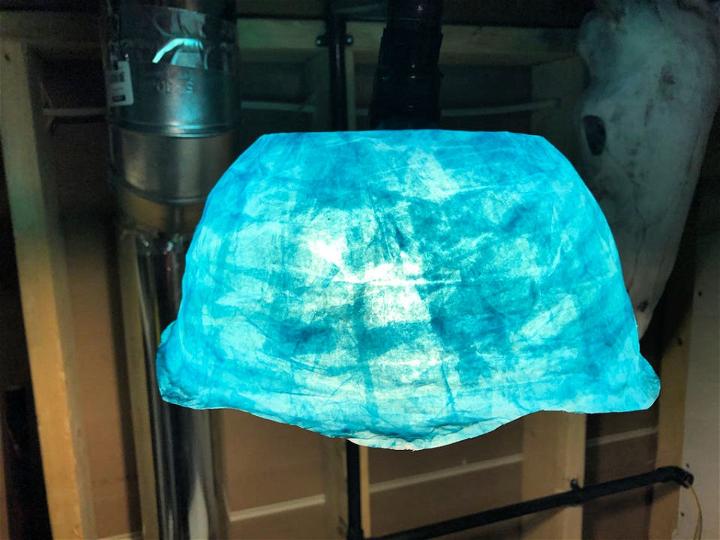 That's a cool lampshade in the picture. Lumicient light coming through it surely gives a cool effect. Might be the perfect fit for that boring entrance of your house. Don't you think? But where can you find it? In your house! It's already there. Just find some white glue: which can easily be found in your daughter's art drawer, some tissues, a tape, paintbrush, and a big bowl. Now read this DIY to make a paper mache lampshade, and you're done. instructables
5. Modern Paper Mache Vases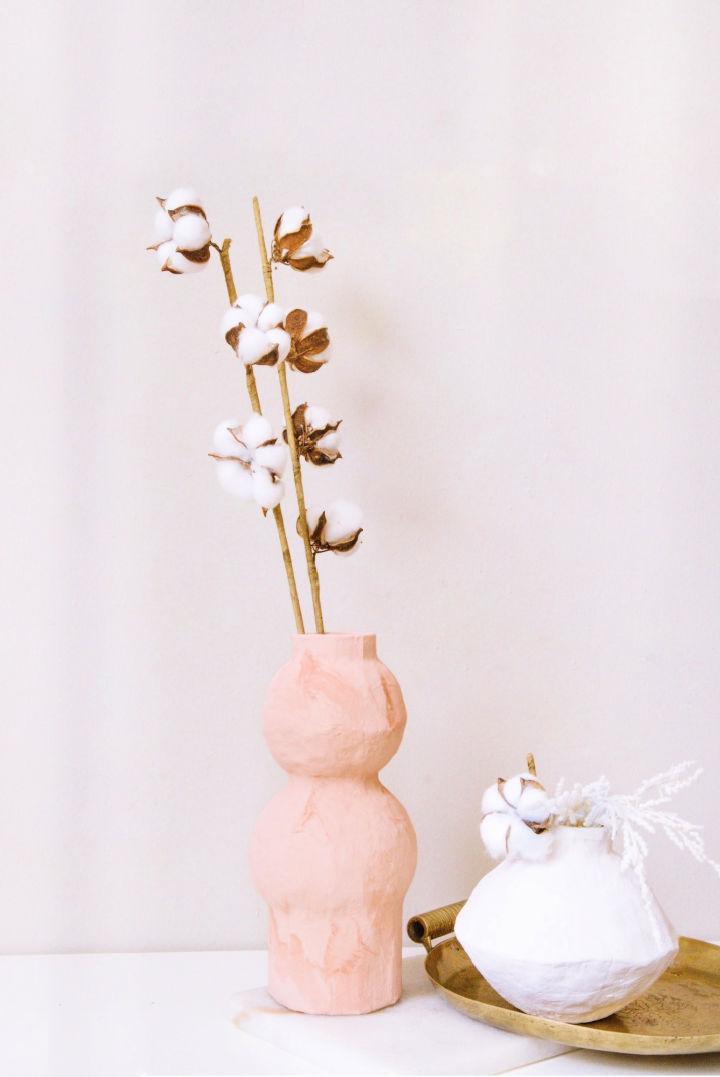 Looking for a fun activity to do so you can get a break from staring at that laptop screen all day? Then this is going to be an exciting 2 minute read for you. Just go through your house drawers to find the following supplies: paintbrushes, scissors, a craft knife, some newspapers, white glue, and some acrylic colors. Most of these can be found in your 10-year old's art closet. Now go through this simple DIY to make modern paper mache vases. Hello Mrs. Da Vinci! gildedstork
6. DIY Paper Mache with Glue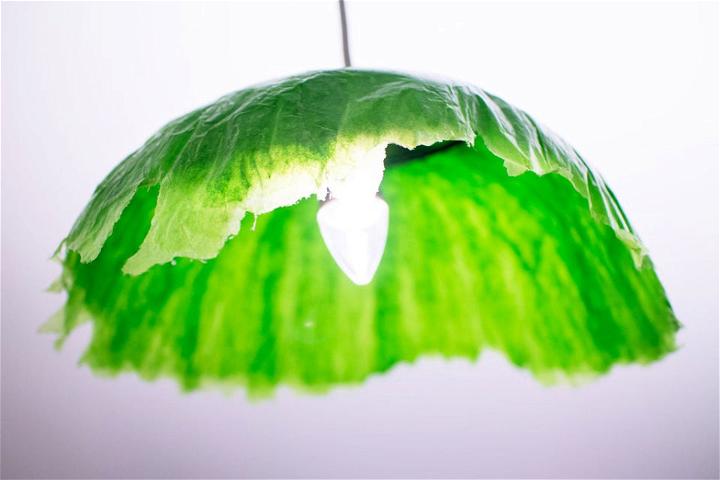 A light! coming from a plant!? Am I dreaming or what? Well, it can be a surprise for anyone who sees it. Wanna do this prank on your husband too? Then this is how you do it. First, you need to make some paper mache – which can be made from some old newspaper rusting in your closet and some flour. Now gather the following: tissue papers, tape, scissors, bowls, a knife, and a bulb. Behold! A sun within a plant is here. instructables
7. Paper Mache Gold Bowl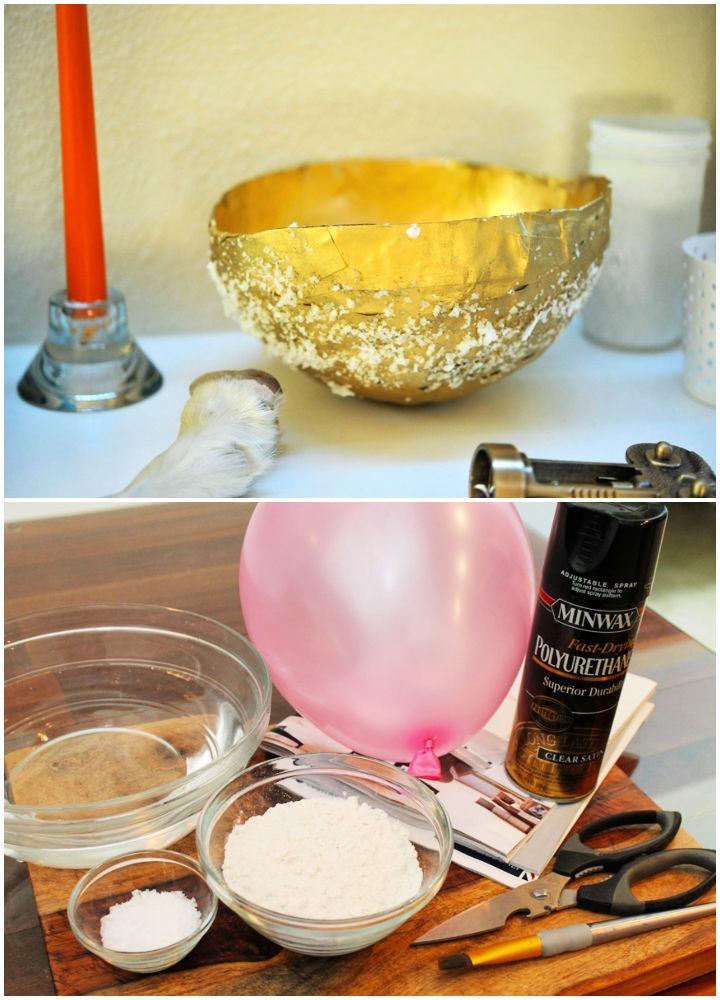 Don't you love a shiny, glittery holder for your precious jewelry? Might be expensive, though. Well, not if you can make it yourself! What you have to do is find a balloon, gold spray paint, some newspapers, a paintbrush, some sea salt, water, and flour. Follow this basic DIY and create an expensive-looking, sparkly gold bowl made out of inexpensive paper mache. Be careful, though! The robbers could steal this instead of your jewelry. georgiapellegrini
8. Paper Mache Bowl for Kids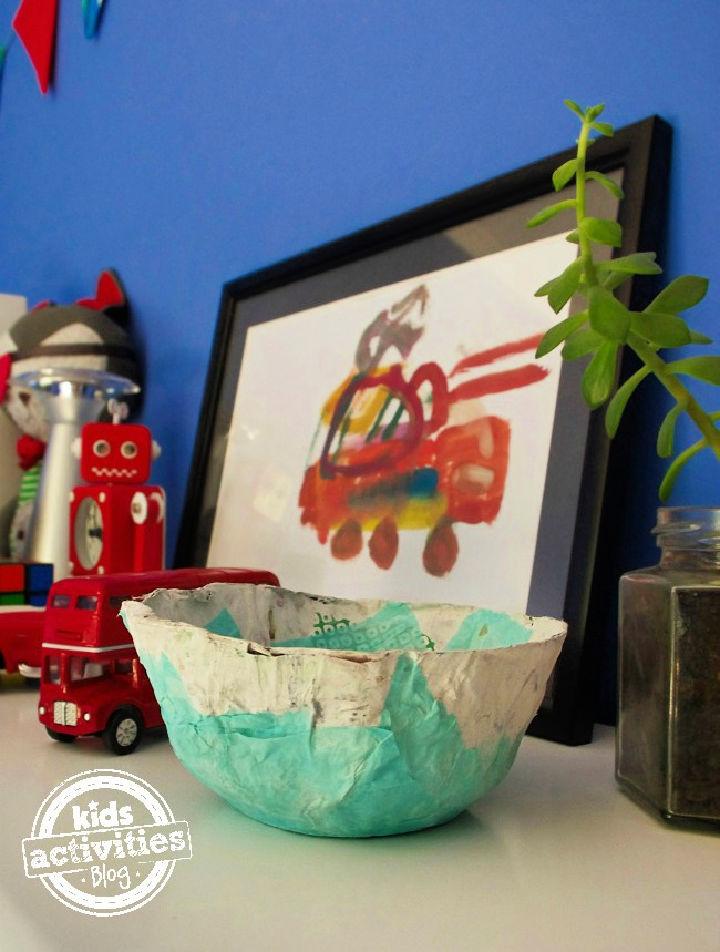 Kids are notorious for being all over the place. They just run along without care and break everything. It's exponential due to summer vacations now. What to do now? Just replace your special crockery with a replica! Made out of paper! But how? By reading this simple DIY. In this, you will learn to make paper mache bowls with basic ingredients. Just gather the following: newspapers, flour, water, scissors, a bowl, a knife, and there! A paper mache bowl appears. kidsactivities
9. Paper Mache Light Up Globes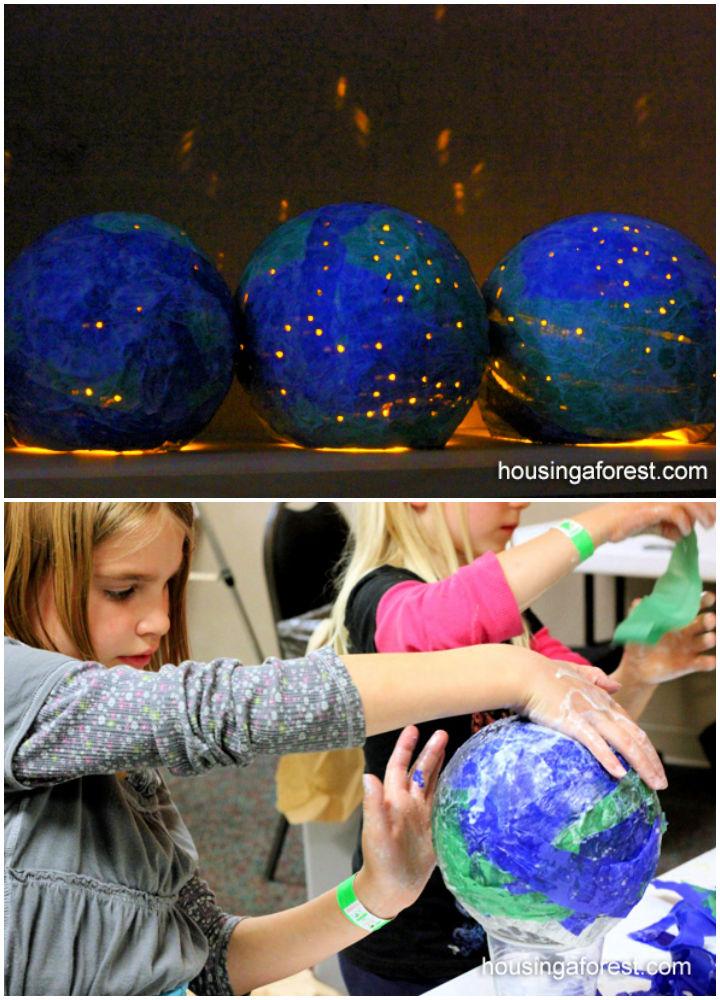 The world in my hands just got a whole new meaning there! Well, not only that, there can be Mercury, Venus, Jupiter, you name it. All can be made by following this simple DIY to make paper mache light-up globes. Yes! You can light them up too. All you need is to find the following items: paintbrushes, scissors, craft knife, some newspapers, some white glue, and some acrylic colors and follow the DIY plan. It's like a star trek movie all over again. housingaforest
10. DIY Paper Mache Moon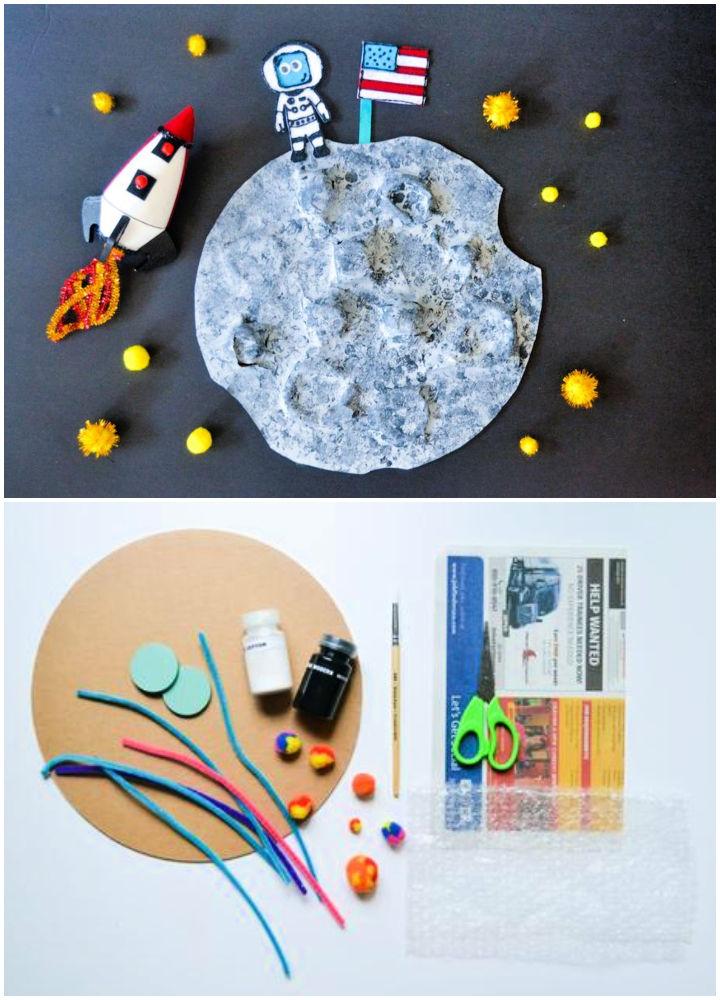 You can't make your son Neil Armstrong without inspiring him at a young age. And what better than filling his room with space all around. But that might be expensive, right? All toys, lights, and that sort of stuff. No, It's very cheap, and the best part is that they can make it too! Just gather the following supplies: cardboard, newspapers, flour, water, paints, and brushes. Now follow this DIY with your son and make together a bright and shiny Paper-mache moon. kidmademodern
11. Paper Mache Animal Heads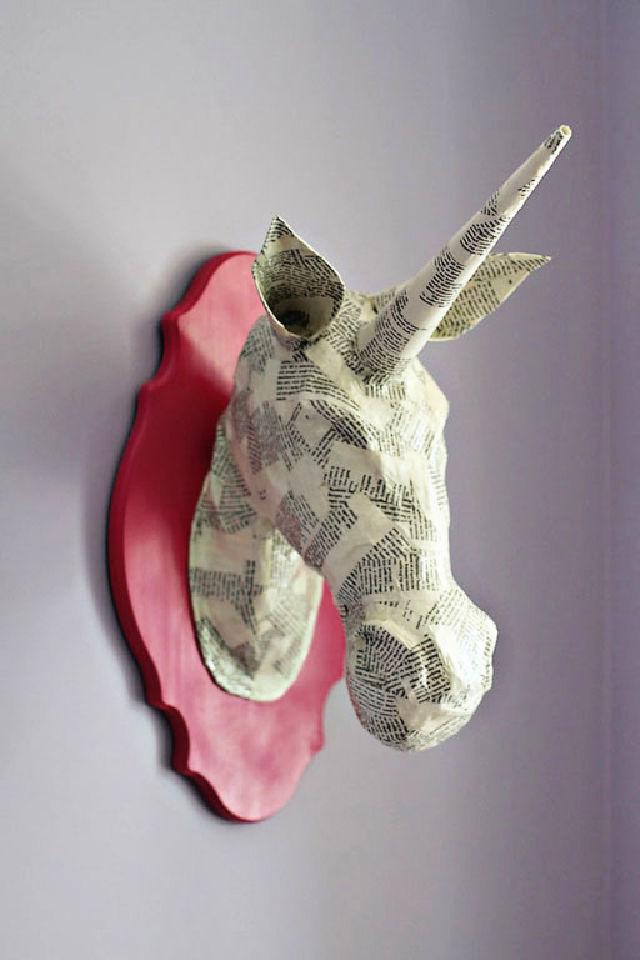 So, you've become a hunter now? Oops, my bad! I thought it's a deer on the wall. That's the reaction you will get when you read this paper mache ideas we have compiled for you. And it's fairly simple! all you have to do is to gather the following supplies from your closet: some newspaper, cardboard, flour, and water mixture to make paper mache, glue, and a pair of scissors. Complete the steps written in the DIY plan and be a proud hunter. And to that person commenting. It's a unicorn! lilblueboo
12. DIY Paper Mache Whale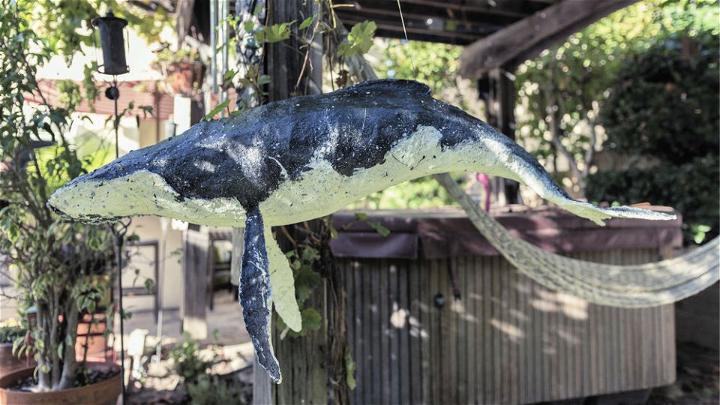 Wanna be that cool dude who goes to the waters and brings the whale into the house? It's your chance to shine. And all it requires is a bit of art and crafts. Just read through this simple DIY plan to make a realistic-looking whale made out of paper mache. Now find the following items in your local store: a wireframe, paper mache solution, newspapers, mixers, and a pair of scissors. There, you have a giant whale in front of you. But let your friends stand at a distance. They might know the difference. makeanything
13. Easy Paper Mache Pinata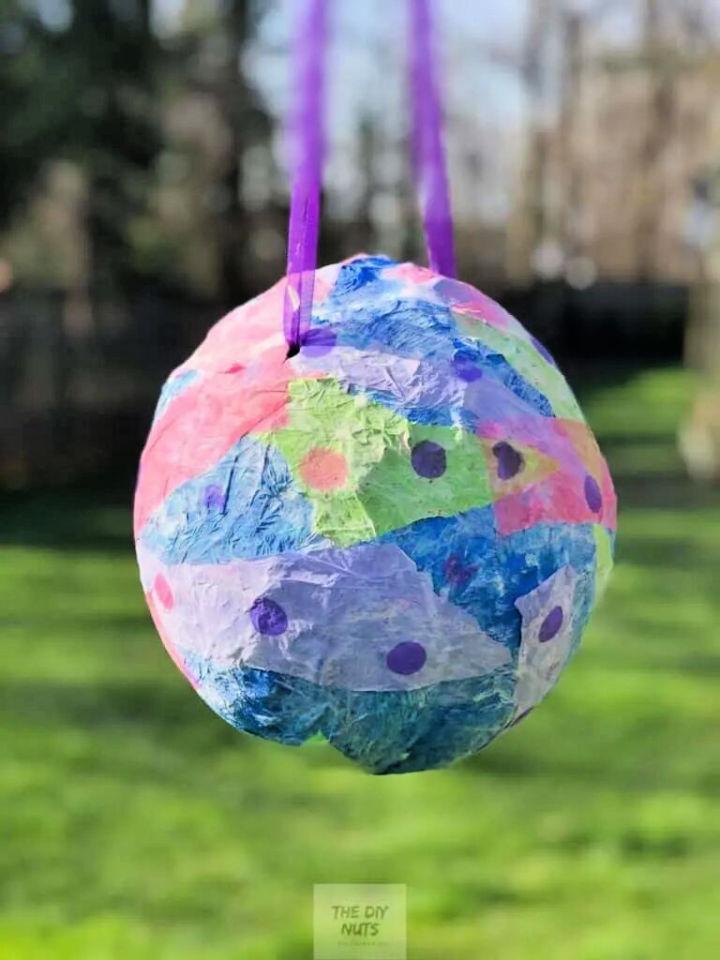 Kids enjoy a pinata burst with their friends on a special occasion. Why not making a hand-crafted, love-filled character yourself? Want to learn how to make it? Let us show you how! You need to gather the following supplies: flour bag, salt, newspaper, tissue paper, colors, paintbrush, balloons, and cardboard. Now you need to follow this basic step-by-step DIY tutorial to make your child have the best time of his life. thediynuts
14. Decoupaged Paper Mache Bird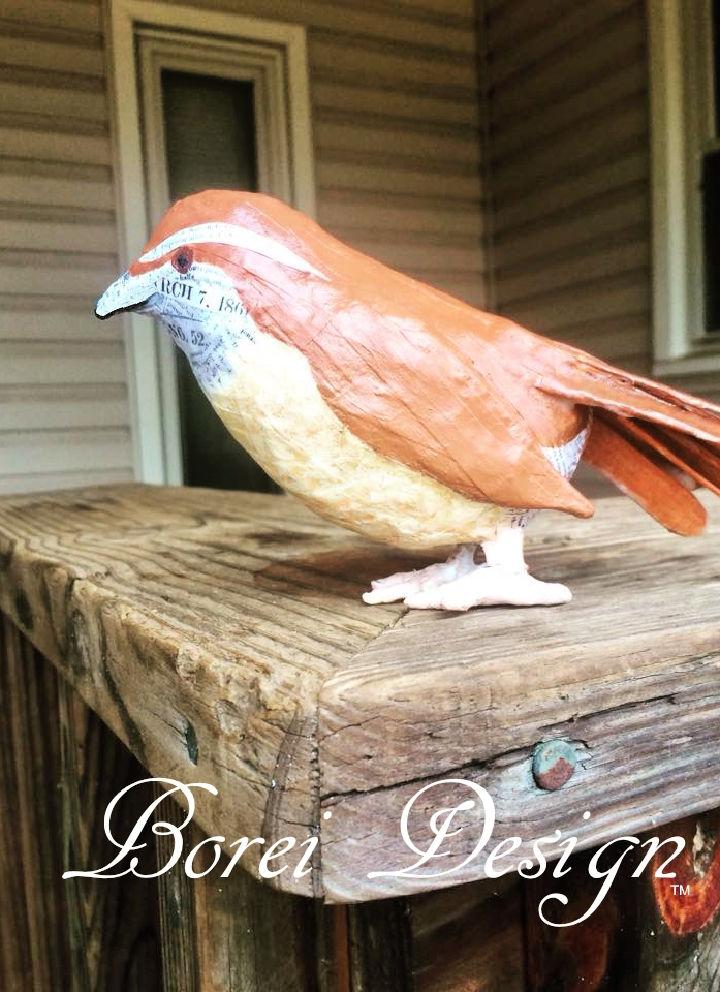 That's not real. If you are thinking of catching it. But you can make it yourself, and this is what matters. This beautiful creature will not only be a valuable addition to your garden but a fun and creative activity for you as well. To make this, you need some basic household items: old corrugated boxes, newspapers, tape, toothpicks, and a mixture of flour and water. Now follow this basic DIY to make this decoupaged paper mache bird. boreidesign
15. Paper Mache Heart and Watercolor Decoration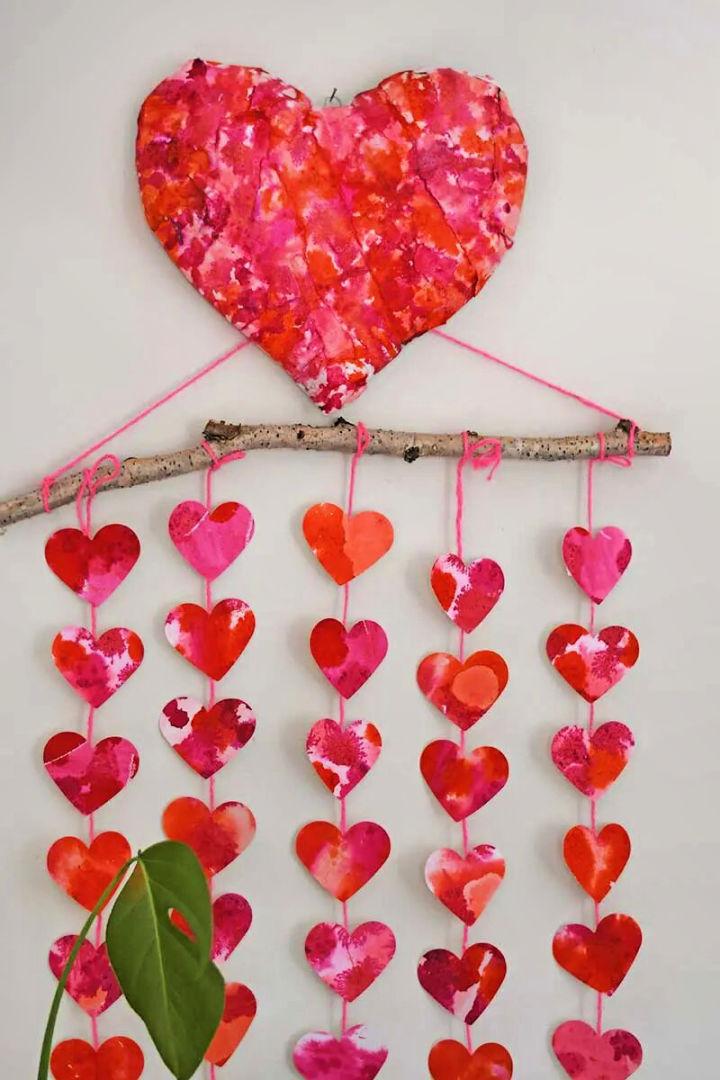 Do you want this valentines day special for your beloved? Then do something for her with sincere love. And what's more sincere than doing something yourself with these paper mache ideas? But what, you ask? Here's what you need to do: Search your house for the following items: scrap pieces of cardboard, paper towels, masking tape, newspapers, white glue, pins, and a watercolor paper pad. Now mix some flour and water to make paper mache. Then read through this simple DIY to make heart and watercolor decoration as a gift to her. You can see her face going red, are you? pillarboxblue
16. Easy Paper Mache Mask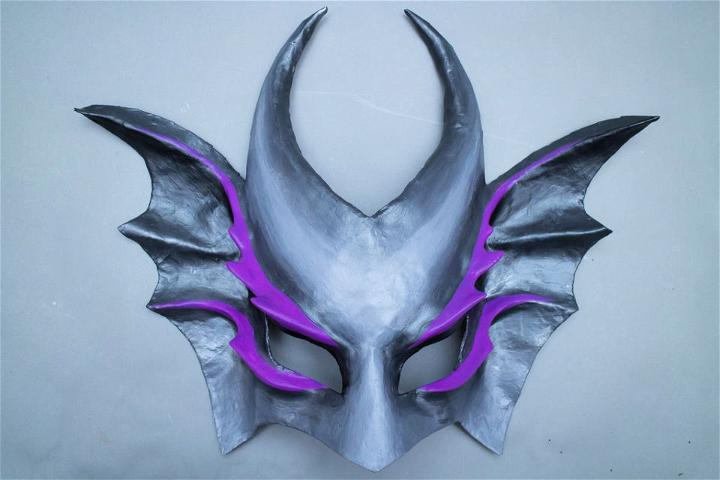 Is Halloween just around the corner, and you are searching for the perfect crafts to makeover? Are you searching for something else other than crafting pumpkin? If your answer is yes, then nothing could be better than this easy paper mache mask that you can perfect color the way you want. All you need to have are plain paper, colors, markers, scissors, rubber band, etc. instructables
17. Paper Mache Leopard Wall Decor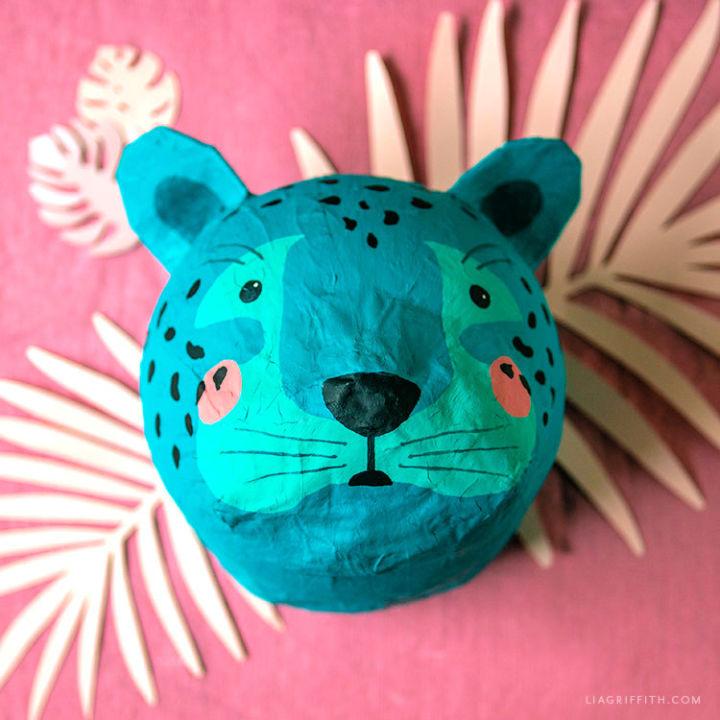 Has it been a while since you last renovated your kid's room, therefore, searching for a new theme to implement? Well, how about trying paper mache leopard wall décor art yourself that your kids would absolutely love to see? Let's follow the plan and its step-by-step instructions by gathering materials like a tape measure, scrap paper, spray paint, color markers, brushes, tape, scissors, etc. liagriffith
18. DIY Paper Mache Flower Vase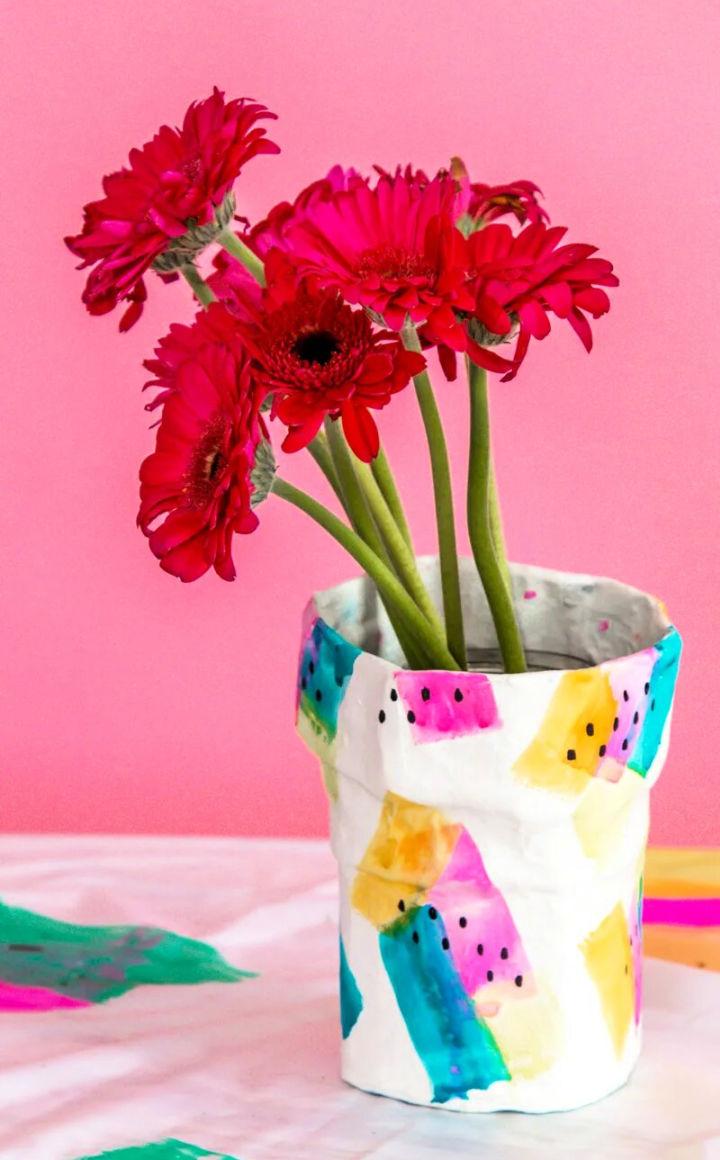 This DIY paper mache flower vase is something you can perfectly have for your room décor and may also gift it to your beloveds as a perfect present. Doesn't it sound amazing? Are you wondering if you can make this with no crafting skills? Why not! Let's follow the instructions and gather the materials like a plastic basket, gift paper, tape, scissors, color markers, crepe papers, etc. asubtlerevelry
19. Paper Mache Globe Decorations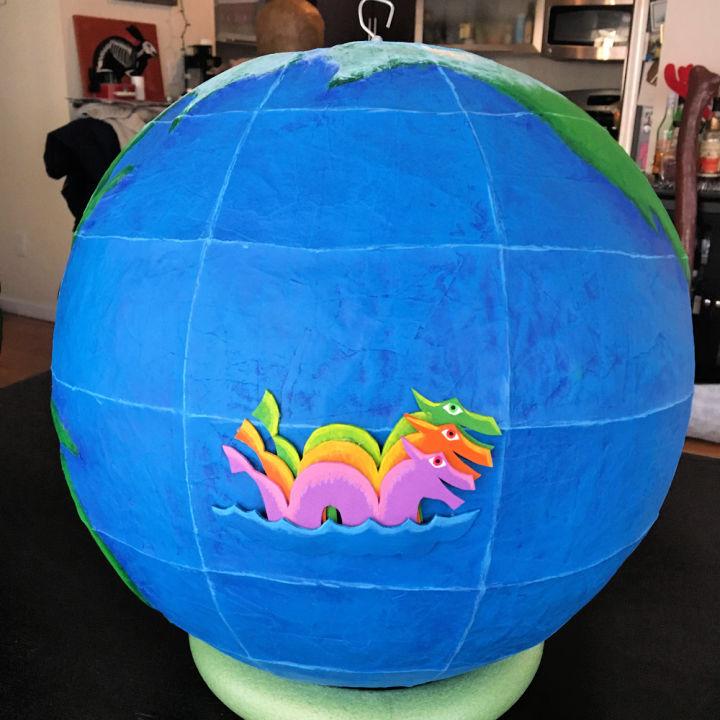 Do you have a kid who loves to be a scientist and likes reading relevant informative books? If yes, then how about renovating his study that really reflects his interest, just like this paper mache globe decorations? It's all the way easy and would not take you more than an hour if you have everything ready. Gather color paper, scissors, scotch tape, glue stick, paint colors, brushes, etc. manningkrull
20. Homemade Paper Mache Beads

Here is another paper mache plan that lets you either décor your room with the fun craft, or you may also use it to wear yourself or to gift your loved one! Are you wondering if what we have in the box? Let's follow and make these homemade paper mache beads using the materials like thread or ribbon, scissors, plain paper, paint colors, paintbrushes, scotch tape, etc. ragstocouture
21. DIY Paper Mache Fireplace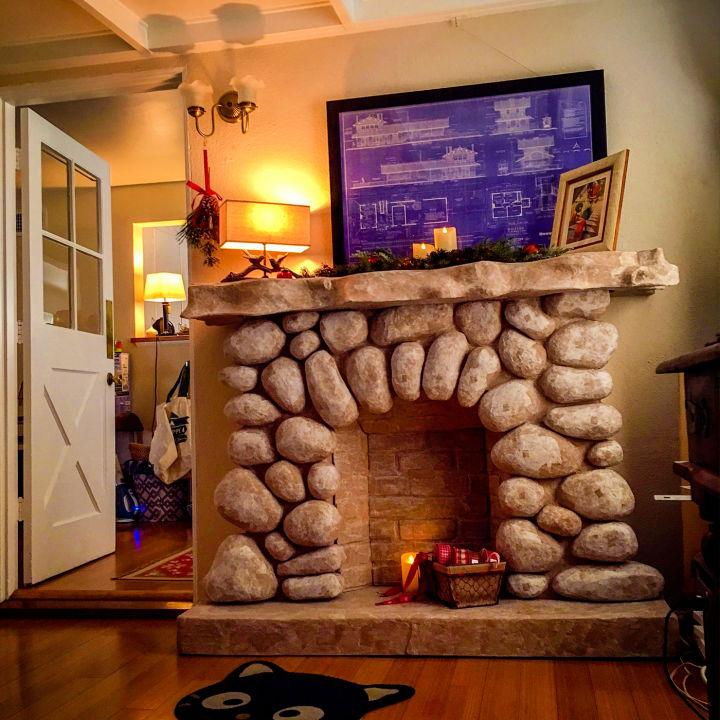 This plan will actually amaze you because we will make a beautiful DIY paper mache fireplace at home that looks adorable and performs all the functions! The best part about this project is you may customize it the way you want depending upon your needs and skills. Doesn't it sound amazing? So, let's gather a tape measure, mache papers, colors, spray paint, etc. pizzabytheslice
22. Paper Mache Dinosaur Cave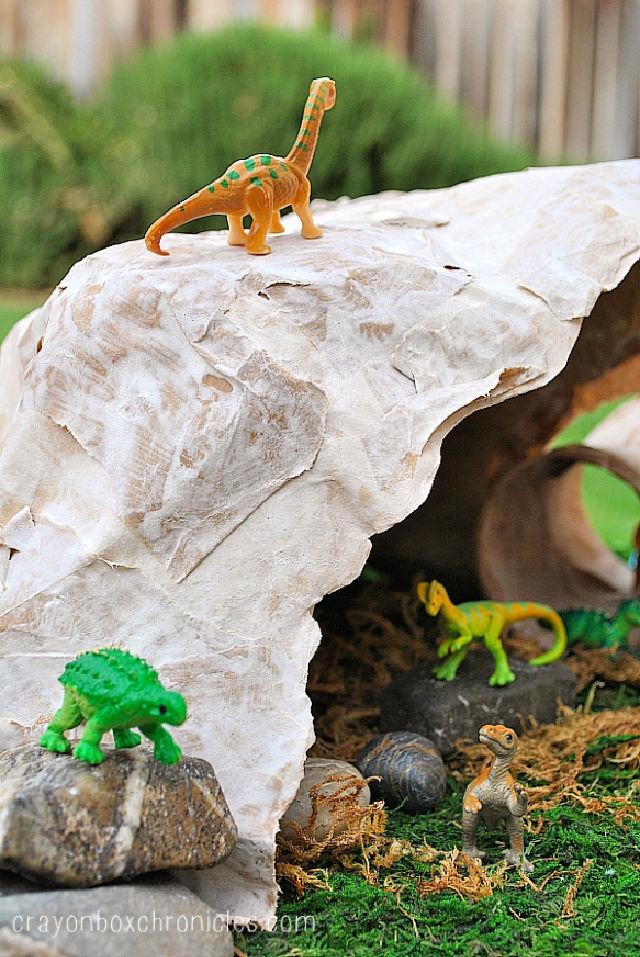 This paper mache dinosaur cave in your outdoor areas like garden, backyard, or porch will give an adorable look to your space and make everyone wonder where you bought this from! It's all the way easy and would not let you spend a lot. Doesn't it sound amazing? So, let's gather materials like a tape measure, papers, spray paint, scotch tape, hot glue gun, tape, etc. crayonboxchronicles
23. Mod Podge Paper Mache Bowls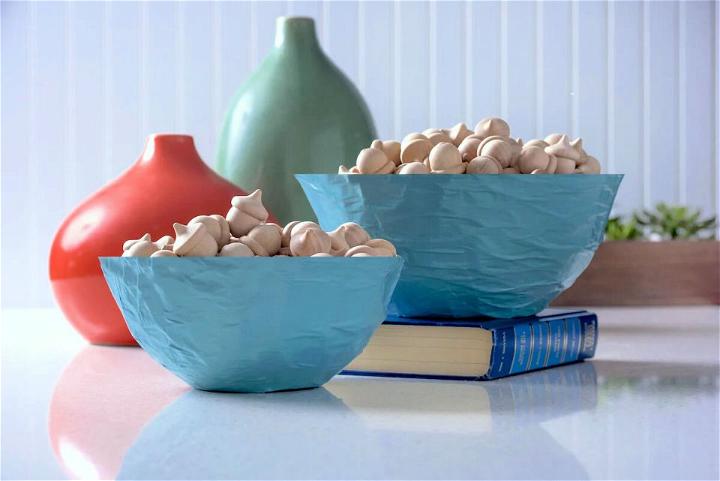 Nothing could be more adorable than these mod podge paper mache bowls that are not only easy to make but look all the way adorable no matter wherever you have them. You may easily customize them the way you want, like changing the colors or size according to your style. All you need to have are spray paints, brushes, scissors, scotch tape, hot glue gun, mache papers, etc. modpodgerocks
24. Paper Mache Patchwork Turtle for Elementary Students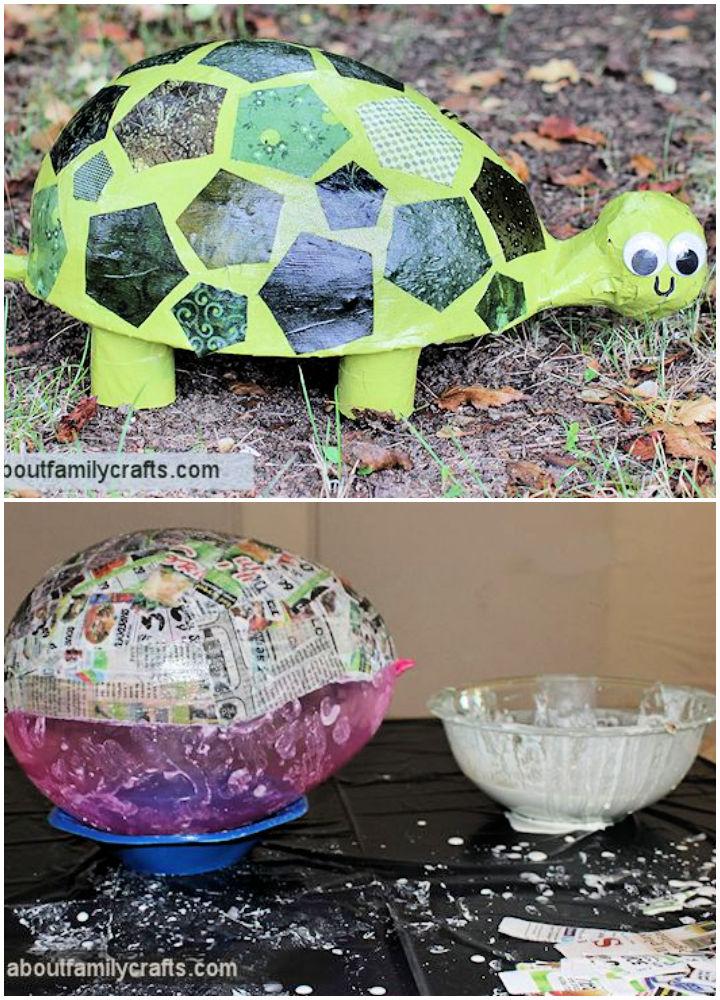 Kids love playing with the colors and art. So, let give them the freedom to be creative and let them learn to create anything they want! Here is a beautiful paper mache patchwork turtle for elementary students that they would love to makeover. So, let's get started and gather all the required materials such as mache papers, tape measure, paint colors, paintbrushes, etc. aboutfamilycrafts
25. Paper Mache Bowl with Balloon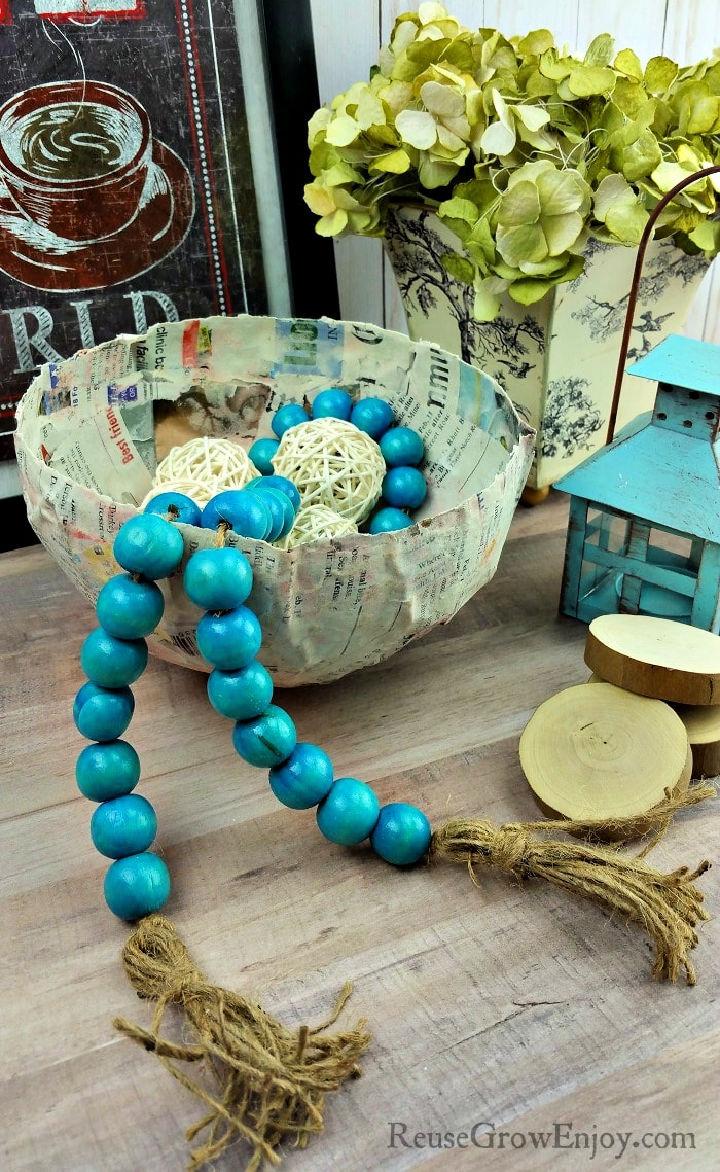 If you have excellent craftmanship skills and like making something new every passing day, then this plan is something you would absolutely love doing! Let's follow the plan and make this beautiful paper mache bowl with a balloon using the few readily available materials. All you need to have is paper, paint colors, sandpaper, brushes, paint brushes, scissors tape, etc. reusegrowenjoy
Conclusion:
All the paper mache ideas we have mentioned are so easy that beginners and experts can make them easily using the few crafting materials and supplies you can find in any store. These handmade paper mache crafts do not only enhance your skills but allow you to have personalized decorative stuff in your home that suits your space. Some paper mache ideas are good to try for beginners, whereas some of them are ideal for experts, allowing you to choose any that suits your style and skills.
Most importantly, all the paper mache projects feature a complete set of instructions to make the process easy for you. Moreover, you may also make and sell these beautiful paper mache crafts to those looking for handmade decorative stuff for their homes, letting you earn a handsome amount. So, let's gather the supplies and start working on your favorite paper mache crafts today!