Crochet balaclavas, also known as ski masks, are an essential accessory for winter sports enthusiasts and anyone looking to stay warm during the cold months. With 20 free crochet balaclava patterns available below, you can create a unique and functional piece of headwear tailored to your specific needs. Each crochet balaclava pattern includes easy-to-follow, detailed instructions that cater to a range of skill levels, from beginners to more advanced crocheters to craft the cozy ski mask.
These crochet balaclava patterns offer various designs and styles, including ribbed patterns for kids and adults, granny square balaclavas, whimsical balaclavas with ears, and even patterns inspired by popular characters. With these free crochet ski mask patterns, you can make a cozy and personalized balaclava that not only keeps you warm but also showcases your creative flair.
Free crochet balaclava pattern PDFs and step-by-step tutorials are available for many patterns, ensuring you have all the necessary information to complete your crochet balaclava project successfully. Customize your balaclava by experimenting with different yarns, colors, and stitches, and create a one-of-a-kind piece to see you through the chilly season. Start your crochet balaclava today, and keep warm while embracing your creative side!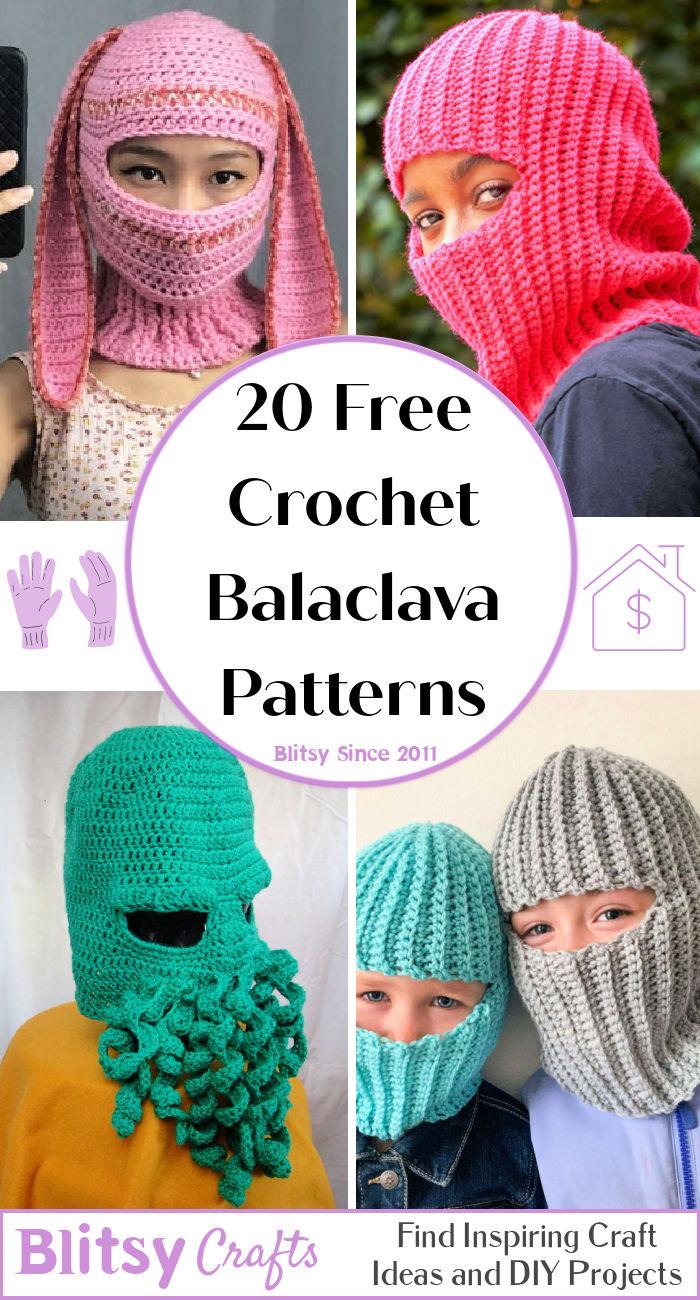 Crochet Balaclava: A Trendy and Practical Winter Accessory
If you want to keep your head and face warm and cozy during the cold winter months, try making a crochet balaclava. A crochet balaclava is a type of hat that covers most of your head, leaving only your eyes, nose, and mouth exposed. It can also be rolled up into a regular hat or pulled down to cover your neck as well.
Crochet balaclavas are not only functional but also fashionable. They have become a popular accessory among celebrities, influencers, and fashionistas, who wear them in different colors, styles, and patterns. You can also customize your own crochet balaclava to suit your personality and taste.
Learn how to crochet a balaclava with some easy and beginner-friendly tutorials and patterns. We will also give you some tips and tricks on how to choose the right yarn, hook size, and stitch pattern for your project.
Whether you want to make a crochet balaclava for yourself or as a gift for someone else, you will find plenty of inspiration and guidance here.
How to Crochet a Balaclava: Basic Steps
Before diving into the specific pattern, let's go over the basic steps on how to crochet a balaclava. These steps may vary depending on the pattern and size of your balaclava, but they will give you a general idea of what to expect.
Start by making a magic circle or a chain ring with your yarn and hook. This will be the top of your balaclava.
Work in rounds, increasing the number of stitches as you go. You can use any stitch pattern, such as single crochet, double crochet, or half double crochet. Make sure to mark the beginning of each round with a stitch marker or a scrap yarn.
Continue working in rounds until you reach the desired circumference of your head. You can measure it by wrapping the yarn around your head or using tape.
Next, stop increasing and work in even rounds until you reach the desired length of your balaclava. This will depend on how much coverage you want for your face and neck. You can try it on as you go to check the fit.
Work in rows instead of rounds to make the opening for your eyes, nose, and mouth. You can either skip some stitches or chain some stitches across the opening and work into them on the next row. You can also adjust the size and shape of the opening according to your preference.
Add ribbing around the opening and bottom edge to finish your balaclava. This will give it some stretch and elasticity. You can use any ribbing pattern, such as single crochet in the back loop or front post/back post double crochet.
Cut off the yarn and weave in all the ends. You can add some embellishments or details to your balaclava, such as pom poms, tassels, buttons, or embroidery.
Tips and Tricks for Crocheting a Balaclava
Here are some tips and tricks that will help you crochet a balaclava successfully and easily.
Choose the right yarn and hook size for your project. You want to use a yarn that is warm, soft, and durable, such as wool, acrylic, or cotton blends. You also want to use a hook size that matches the yarn weight and the pattern gauge.
Take your measurements before you start. You want to make sure that your balaclava fits your head and face comfortably and snugly. You can measure the circumference of your head, the length from the top of your head to your chin, and the width of your eye-opening.
Adjust the pattern as needed. You can customize your balaclava to suit your preference and style. You can change the color, stitch pattern, size, shape, or features of your balaclava. You can also add some embellishments or details, such as pom poms, tassels, buttons, or embroidery.
Check your work as you go. You want to make sure that your stitches are even and consistent and that you are following the pattern correctly. You can also try on your balaclava as you go to check the fit and the look.
Block your balaclava when you finish. Blocking is a process of wetting, shaping, and drying your crochet project to give it a smooth and neat appearance. Blocking can also help even out any uneven stitches and improve the drape and stretch of your balaclava.
Crocheting a balaclava is a fun and rewarding project that will keep you warm and cozy during the winter season. You can make your own crochet balaclava with some easy and beginner-friendly free crochet balaclava patterns we shared in this article. You can also customize your crochet balaclava to suit your personality and taste.
Crochet Balaclava Tutorials and Patterns
Now that you know the basic steps on how to crochet a balaclava, let's take a look at some free crochet balaclava patterns below that you can follow along. These easy crochet balaclava patterns are suitable for beginners and intermediate crocheters alike. They will show you how to make different types of crochet balaclavas with different yarns, hooks, and stitch patterns.
1. Free Crochet Ribbed Balaclava Pattern for Kids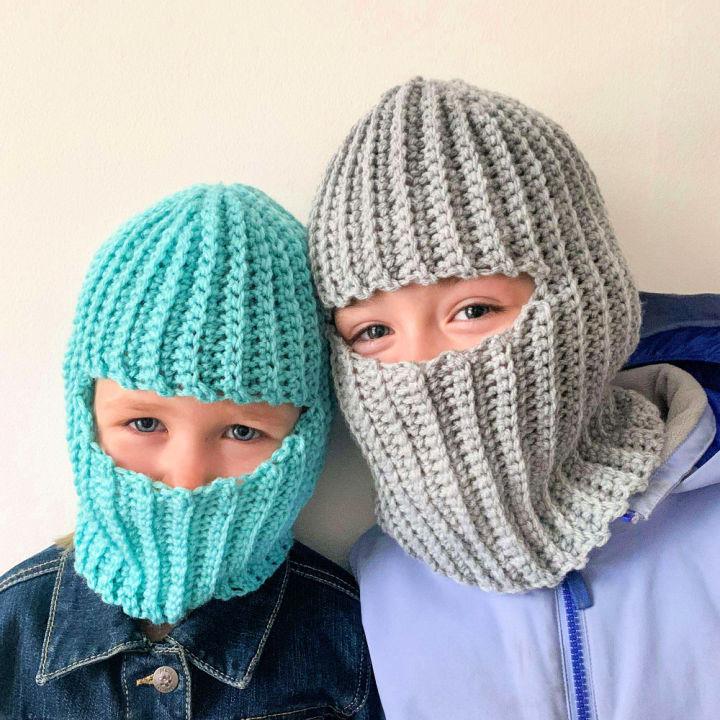 Keep your kids warm and cozy in a handmade crochet ribbed balaclava! Written with detailed instructions for smaller sizes, but can be easily modified for the larger size. Following the one-size number for both sizes, sew back the seam and weave yarn through the last SL stitch of each row along the top edge. Gather tightly and fasten securely – perfect protection against chilly winter winds! Create unique balaclavas with different colors to mix up their winter wardrobe. yarnspirations
2. Beautiful Crochet Granny Square Balaclava Pattern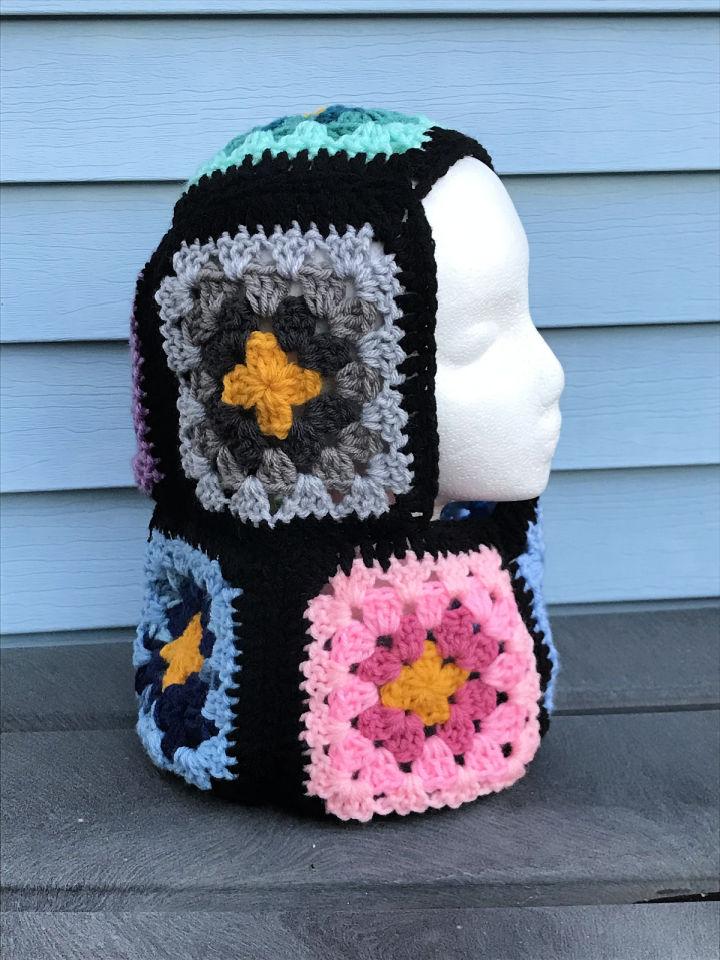 Make a stylish granny square balaclava with this free crochet pattern. It can be made in any size, and the assembly part remains the same. Wear it up or down to create a hood or a lovely granny square cowl. Grab your yarn and our free balaclava crochet pattern today if you want something snug-fitting! With a fleece lining, it's surprisingly warm while still being fashionable. Source
3. Crochet Ribbed Balaclava Pattern for Adults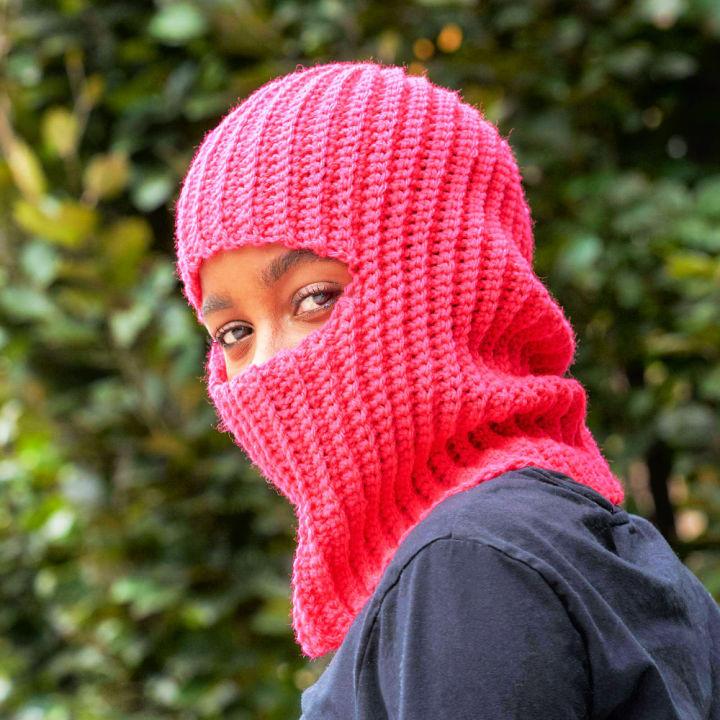 Keep yourself warm and cozy with this crochet ribbed balaclava for adults. With the instructions written for smaller sizes and adjustments necessary to make it larger, you can confidently create the perfect accessory! Weave your yarn through the last stitch of each row along the top edge, then gather tightly to fasten securely. Get ready to stay warm and look stylish all season long with your handmade crochet ribbed balaclava today! yarnspirations
4. The Ultimate Crochet Granny Square Balaclava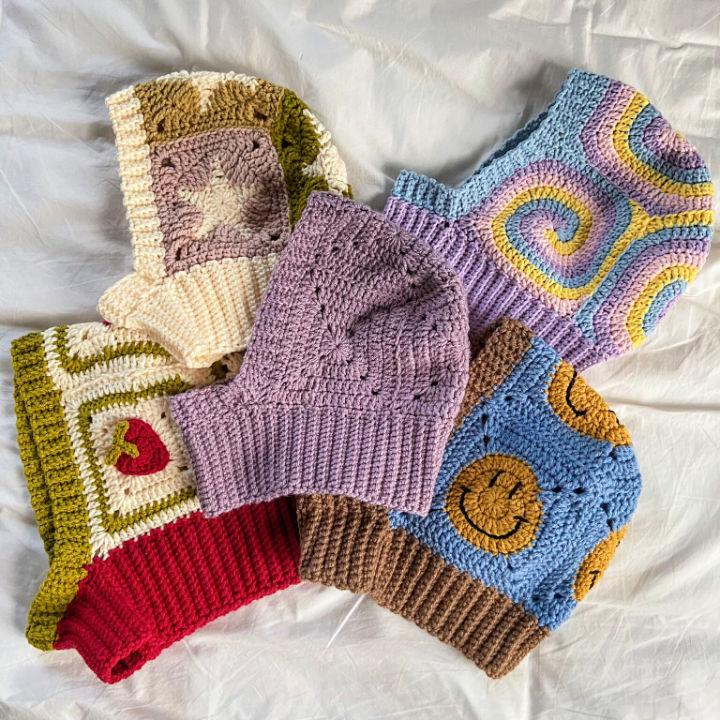 Make the ultimate crochet granny square balaclava! Get the free pattern and video tutorial and create a super-customizable design. Learn to make a basic version of a granny square, and then you can use any granny square pattern you like. Get ready for stylish protection from the elements this winter with your unique balaclava! This pattern makes creating a bigger head easy! Add a row or two to your granny squares, and voilà – you have something larger. hayhaycrochet
5. Easy Crochet Warm Winter Ski Masks Pattern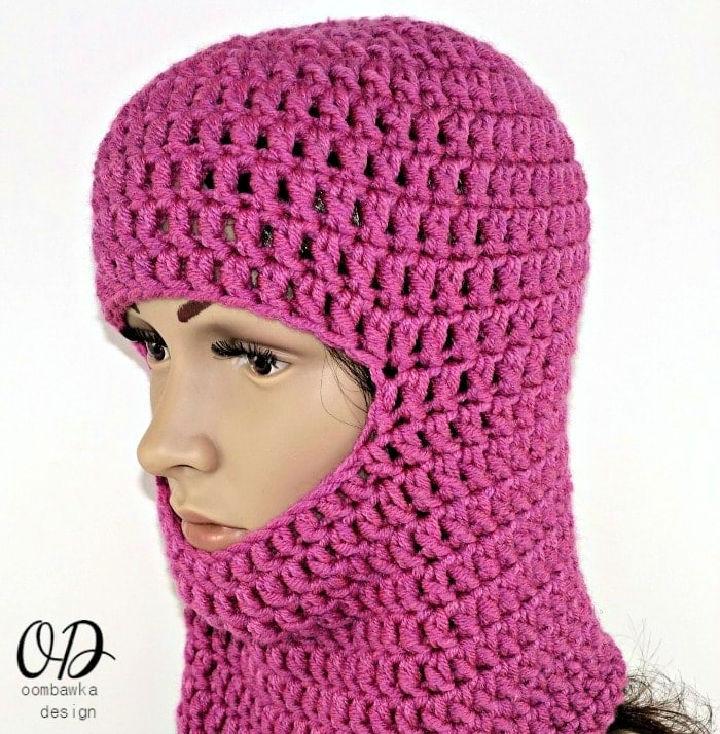 Beat the winter chill with warm winter ski masks! This free pattern is perfect for making your own ski masks that provide extra warmth and protection against cold and windy weather. The pattern provides instructions on making them longer than usual, so you can tuck them into the neckline like a combined hat and cowl. You can also modify the mask size by eliminating two rounds for every inch shorter you wish to make. Get ready for winter with these super cozy ski masks! oombawkadesigncrochet
6. Crochet Sherpa Balaclava Hood Pattern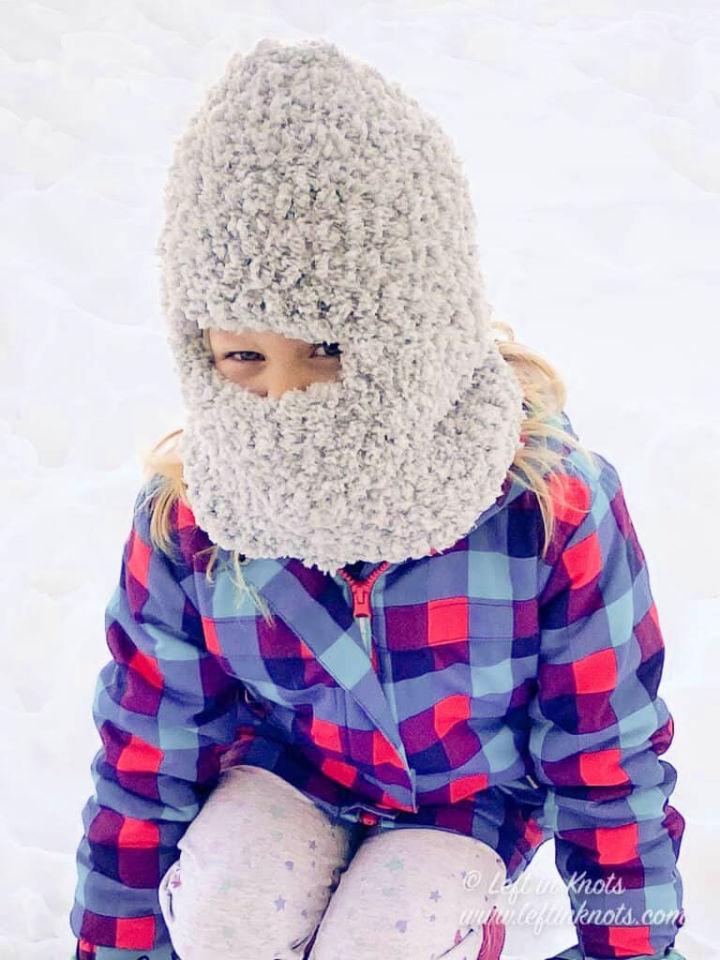 Stay warm and cozy during winter days with this easy balaclava pattern. Crochet a fast, comfortable hood using one skein of the lion brand. Go for fleece sherpa yarn. This free crochet pattern is suitable for adults' and children's sizes, making it perfect for the whole family! Get ready to stay protected against cold weather with your own handmade crocheted sherpa balaclava hood. leftinknots
7. Cute Crochet Warm Winter Ski Hat Pattern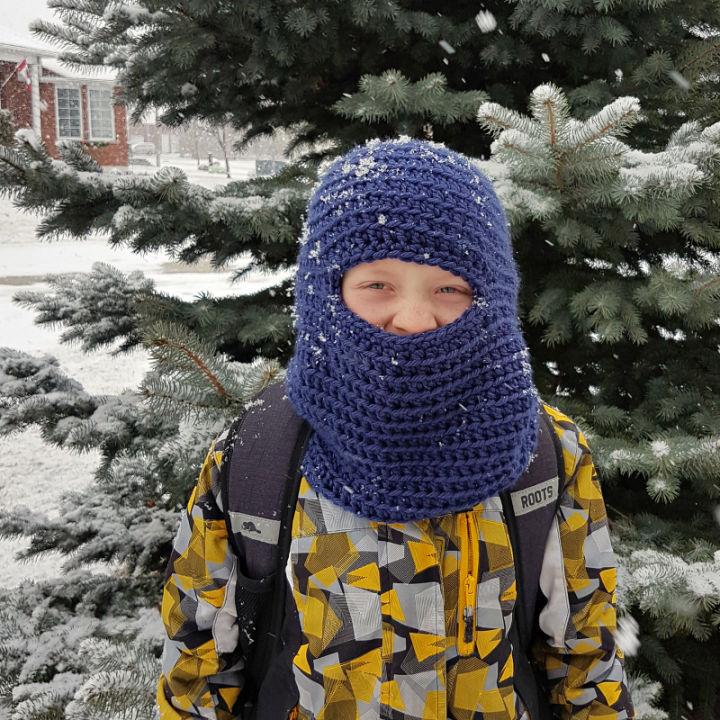 Keep warm in chilly weather with a warm winter ski hat! This beginner-friendly, one-piece hat pattern is perfect for both children and adults. It's made from red heart soft essentials bulky weight yarn to keep you cozy while keeping the cold air away from your neck and face. Supplies needed to make this pattern are a furls odyssey gold crochet hook, scissors, yarn needle, stitch marker and finished project yardage. Get ready for winter with this warm winter ski hat! oombawkadesigncrochet
8. Crochet Wrapped Up Balaclava Hood Pattern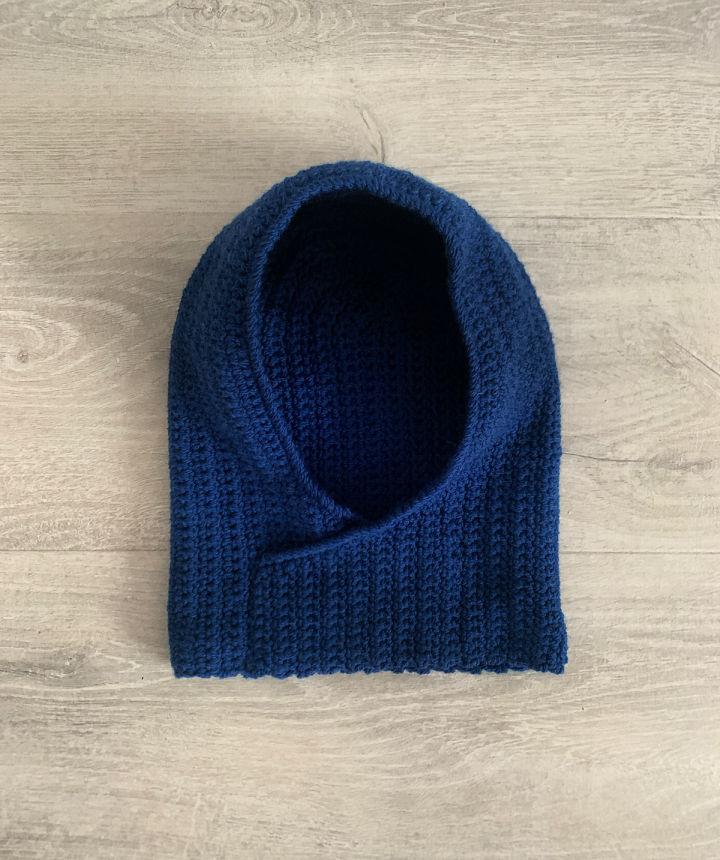 Stay warm and stylish with this free crochet 'wrapped up' balaclava hood pattern. This minimalistic look will keep your head and ears cozily covered, worked from back to front in rows and joined with a cross-over under the chin. Simple construction means you can make one in no time at all. Get the free pattern or purchase an ad-free version for easy printing. Perfect for winter – stay wrapped up! doradoes
9. Free Crochet Whimsical Balaclava Pattern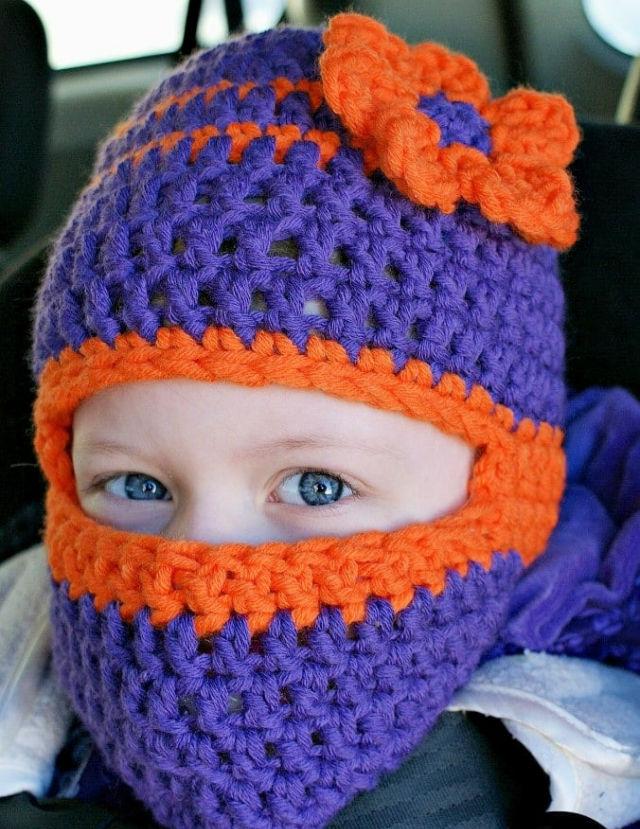 This whimsical balaclava crochet pattern keeps kids warm and cozy during chilly winters. Made from a lovely selection of red heart yarn, this hat is designed to cover the entire face but can be worn in different ways – slide the face bit down to let your nose show or further still, so it rests under your chin. And because it's customizable, everyone stays warm! Get yours now by making it yourself! oombawkadesigncrochet
10. Best Frankenstein Balaclava Crochet Pattern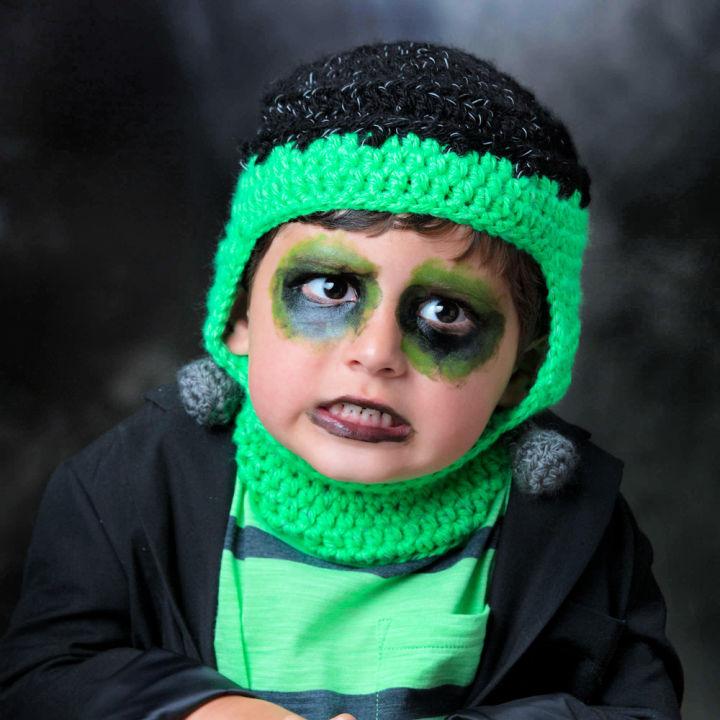 Make sure your little monster stands out this Halloween with this Frankenstein hat! With yarn that reflects camera flashes, it's the perfect addition to their costume. Worked in joined rounds and rows for the face opening; it comes together easily. Finally, add some screws to finish off this memorable outfit! Get creative and create a one-of-a-kind look that will make them shine!
Sewing a screw to either side of the neck area and below the face opening has never been easier. With a yarn needle, you can easily thread through each end and securely attach it with long-ending tails. Weave in your ends for a neat finish, and ensure the construction is strong and secure. yarnspirations
11. Free Crochet Granny Balaclava Pattern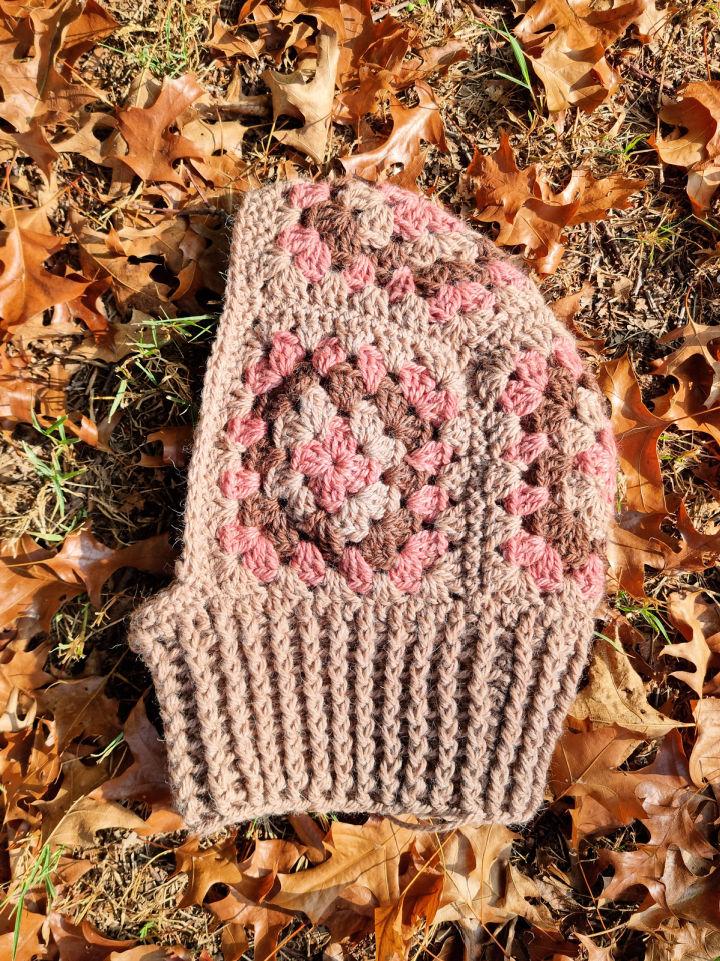 Create a unique look with the granny balaclava evolution pattern! This crochet pattern is available to download for free and is made using DK-weight acrylic yarn in many different colors. You can change colors in every round or use just one color – yours. Plus, a 4.5mm hook or any hooks to meet gauge, needle, scissors, tape measure and stitch markers are all you need to get started. Pattern written in US crochet terms makes it easy for everyone! So why wait? Download this free pattern now and start your project now! ravelry
12. How to Crochet a Cthulhu Ski Mask – Free Pattern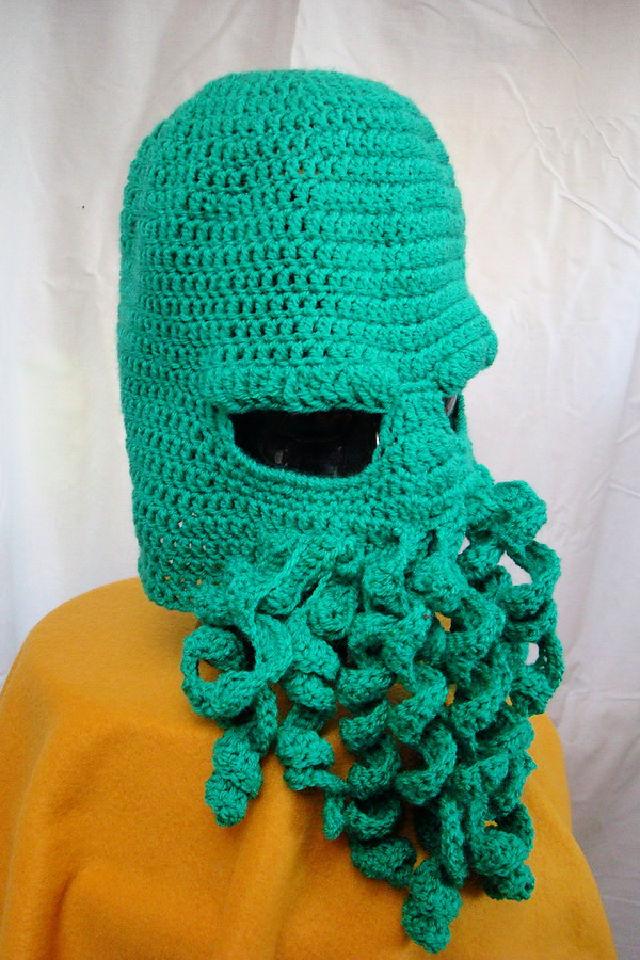 Stay warm and stylish with this Cthulhu ski mask! Featuring a unique design inspired by the writings of HP Lovecraft, it's easy to make with crochet and a 4.0 mm hook in only a few evenings. The pattern is written for size large but can be adjusted for smaller or larger sizes. Just take some measurements for the perfect fit! Get your one-of-a-kind Lovecraftian look today with this Cthulhu ski mask! elzeblaadje
13. How to Make a Balaclava – Free Crochet Pattern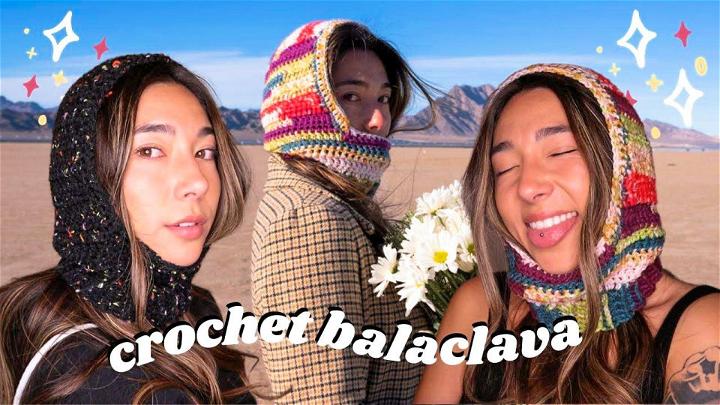 Make your own DIY balaclava with this free crochet pattern! Learn how to make a warm and cozy balaclava in 3-4 hours. You'll need darn good yarn, universal yarn, or a wool & the gang. This project is so basic that it'll be easy for anyone to do. Once you have the materials, start crafting and make as many as you'd like! Don't wait – get crocheting now and enjoy the comfort of a handmade balaclava.
14. Easy Crochet Balaclava Pattern for Beginners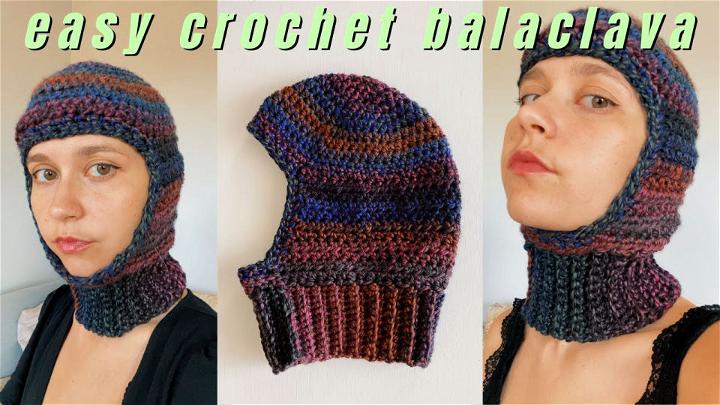 Looking for the perfect way to stay warm and fashionable this winter? Learn how to crochet a balaclava with this easy-to-follow, beginner-friendly tutorial! Whether you're an experienced crocheter or just starting, this guide will show you step-by-step instructions on creating your own stylish and cozy crochet balaclava. Keep your head warm in style – follow this tutorial now and start making this super-cute balaclava.
15. Fun Crochet Bunny Ear Balaclava Pattern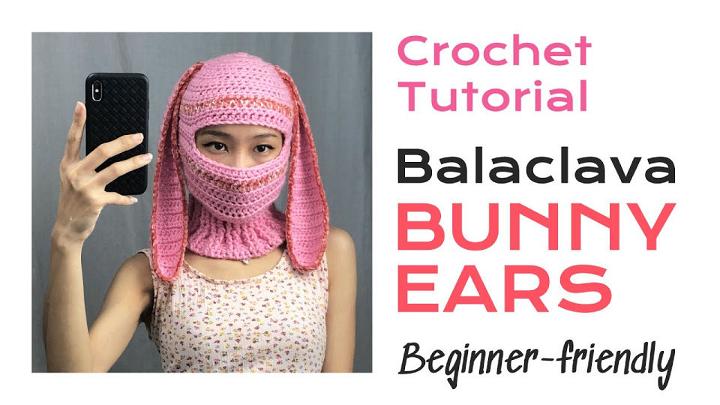 Looking for a fun and easy way to add some personality to your balaclava? Look no further! This crochet tutorial makes it simple to attach bunny ears that can be taken on or off as needed. Perfect for those chilly days, this project will surely make you smile. Follow along with the video and learn how to customize your balaclava – bring out your inner bunny today!
16. Crochet Bear Balaclava Pattern With Ears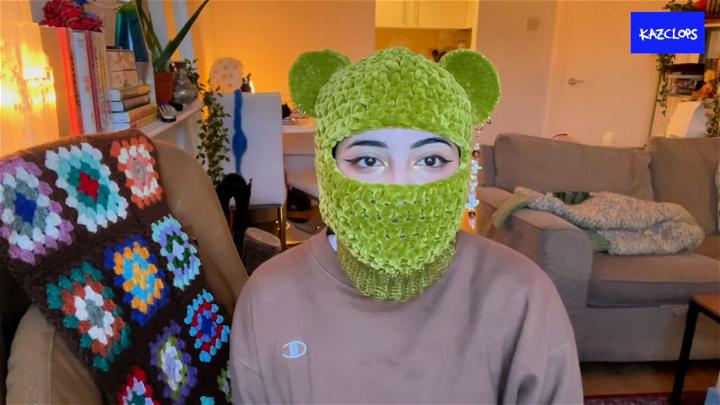 Stay cozy and stylish with the pierced bear balaclava crochet tutorial from kazclops! Get ready for colder weather with this unique crochet pattern. With step-by-step instructions, detailed illustrations and helpful tips, you can create a balaclava that your friends will envy. From beginners to experienced crocheters, this tutorial helps everyone get started making their piercing bear balaclava. Keep warm while looking fashionable — get the pierced bear balaclava crochet tutorial from kazclops!
17. How Do You Crochet Balaclava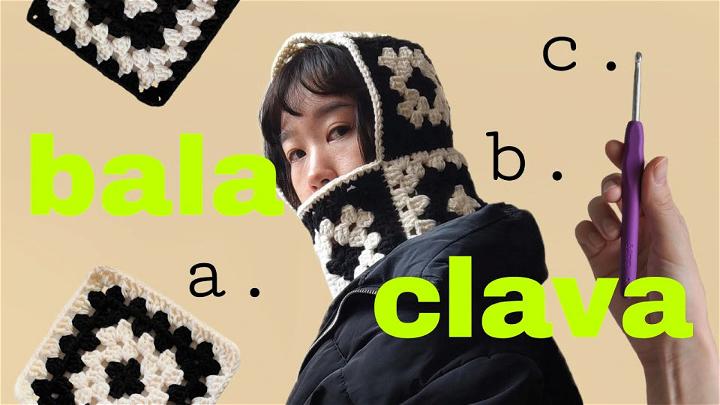 Create a stylish statement piece for your fall/winter wardrobe with this beginner-friendly in-depth tutorial on crocheting a balaclava. Using just a 5.0mm crochet hook, milk cotton yarn size 5 ply, scissors and a darning needle, you will be guided step by step in making the balaclava from granny squares. Whether you are new to crocheting or an experienced enthusiast, this DIY project is perfect for everyone!
18. Simple Crochet Balaclava Tutorial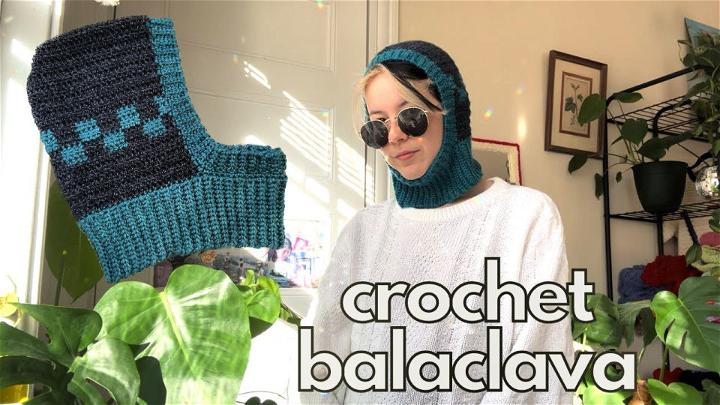 Create a cozy crochet balaclava with this easy tutorial! Perfect for beginners, this project is great to make at the moment and requires minimal materials. Get the written pattern for free and find out all of the measurements and ribbing details you need to get started. This easy step-by-step guide lets you make a stylish crocheted balaclava quickly!
19. Crocheted Balaclava – Free Pattern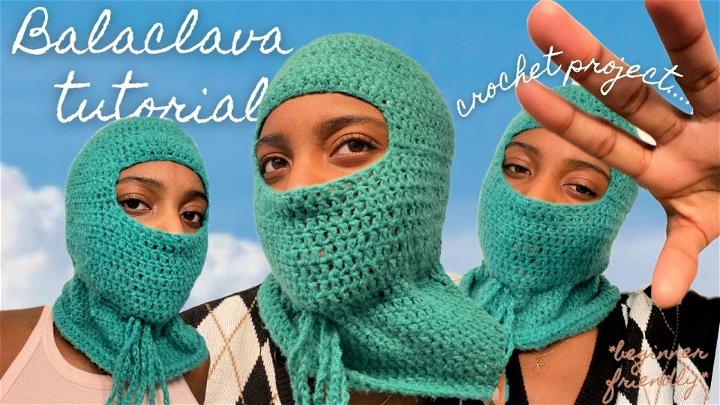 This balaclava tutorial is created for beginners! Learn how to crochet a balaclava with this easy-to-follow guide which includes instructions and steps depending on the size and type of yarn you use. Get a basic understanding of the balaclava pattern to create your own customized piece that will fit perfectly. Hopefully, you enjoy learning from this tutorial and creating something wonderful!
20. Free Crochet Bulky Balaclava Pattern

Are you looking to make a balaclava? Look no further! This tutorial is perfect for beginners. You'll have a blast putting this together, which will surely help you. Even if this is your first time making one of these, this tutorial has all the information you need to start immediately. So, grab some supplies and let's begin! You can also pause the video to understand each step proficiently. Moreover, you can use yarn of any kind according to your choice to make this adorable balaclava.
Related Free Crochet Patterns
Discover the world of crochet with our collection of free, inspiring patterns. Whether you're an experienced crocheter or a beginner, there's something here for everyone!
Conclusion: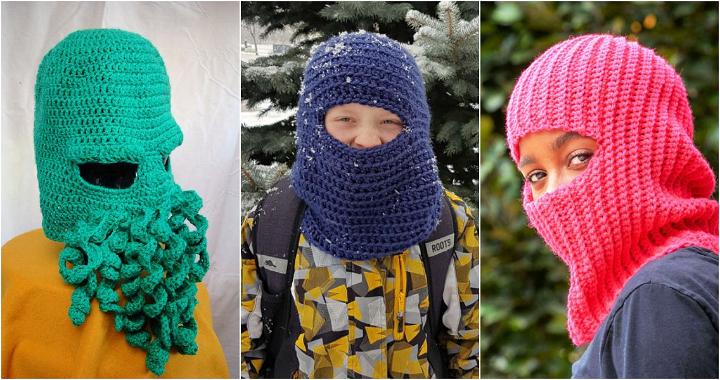 In conclusion, our curated list of 20 free crochet balaclava patterns offers a diverse range of options to suit the needs of different crocheters. From easy crochet balaclava patterns for novices to more intricate designs like the granny square and bunny balaclava, these patterns cater to the preferences of crochet enthusiasts at different skill levels. Stay warm and stylish with a crochet ski mask or balaclava, and don't forget to explore the many other creative possibilities in the realm of crochet.