The polymer clay is magical and has amazed the world with its amazing crafting potential. You can do wonders with these 30 popular DIY polymer clay ideas and projects based on ultimate creativity and genius crafting hacks. You can easily mix the clay colors to make different shades and custom marbled and rainbow effects. At the same time, you can polish. Paint, sand and bake the clay and this generates tons of possibilities more for clay projects. From making realistic figurines or sculptures to crafting stylish jewelry pieces to making outstanding wall decor, you can do it all with polymer or oven-bake clay.
Browse this collection of 30 amazing and creative polymer clay ideas to see a wide range of the latest DIY projects you can do with the clay to amaze your friends and people all around. The project will also involve a wide range of polymer clay ideas allowing you to make lovely home decor and gifts from the magical clay. It is easy to mold and cut the clay, making the polymer clay a highly versatile crafting material.

Inspiring polymer clay ideas for beginners:
These polymer clay crafts will share all you need to know before jumping into the clay crafts. You must be an expert in rolling the clay, flatten the clay and also wrapping and shaping the clay to do all these magical clay wonders. Make a custom shape out of clay and add it up with a keyring to make a quick keychain gift. Add little clay items with ear wires or necklace chains to make lovely jewelry items like earrings and necklaces. At the same time, you can frame up a custom clay art or figurine to make a lovely wall art sign also. So, browse all these 30 easy polymer clay ideas for beginners to learn a lot more about clay crafts.
1. Geometric Wall Hanging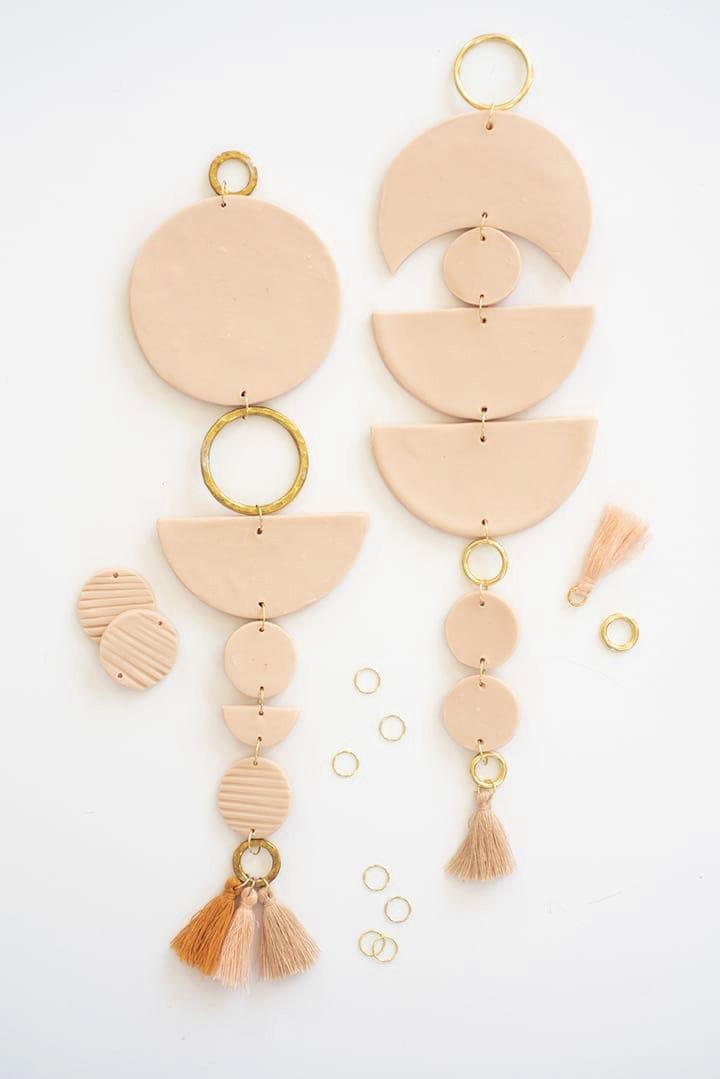 The polymer clay is magical, and you can simply make anything with it, including some precious home wall decors and signs. Are you on a mission to spruce up your wall with some handmade decors and centerpieces? Then make these polymer clay wall hangings that look much like the giant earrings and come with a tassel bottom end. It will not take that too long to whip up these crazy wall decorations with the polymer clay. Pick the oven bake clay in blush, circle cookie cutter, small glass bowls, tassels, mini gold hoops, gold jump rings and jewelry pliers to duplicate these wall hangings. aliceandlois
2. Polymer Clay Rainbow Magnets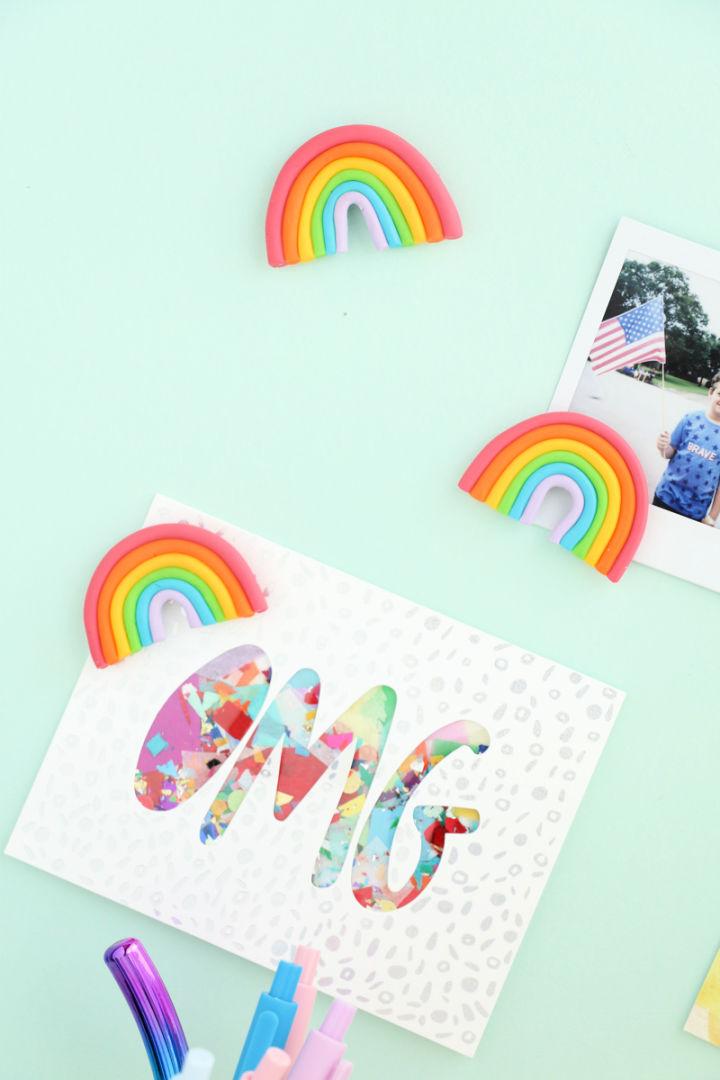 Spruce up a refrigerator with homemade rainbow magnets that are not a big hassle with polymer clay. Just roll up the polymer clay and create longer lengths in rainbow colors. Put them together all in arched shape to make some quick, beautiful rainbows. Once they are dried well, add their backs with custom magnets to make beautiful and colorful rainbow magnets. So, you need polymer clay, an X-acto knife, magnets, hot glue, a baking sheet and an oven to complete this brilliant polymer clay project. Even the kids can do this project quite easily. consumercrafts
3. Polymer Clay Patterned Forks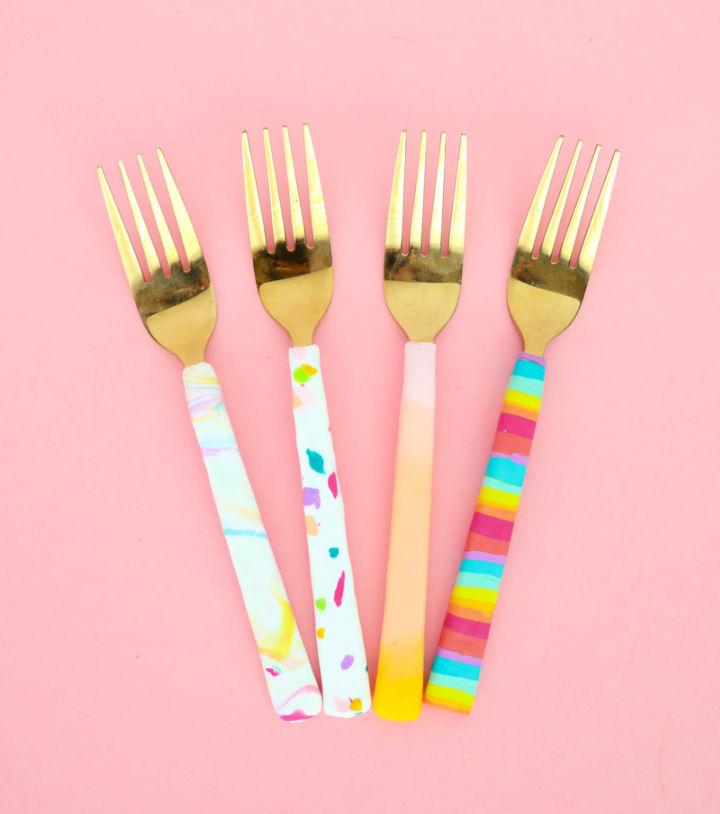 Do you love eating with forks and knives? Want some extraordinary and custom forks to rock your eating routines? Then do make these patterned forks with clay, sure to be a big love of all. You need FIMO polymer clay, silverware, clay rolling pin, oven and baking sheet, x-acto knife and polymer clay sealant to complete this extra brilliant clay project. Just mix the different clay colors in a pattern sequence and then flatten them up to wrap around the fork handles for brilliant decor statements. One of the best and quick to do polymer clay projects ever. akailochiclife
4. Fimo Polymer Clay Clock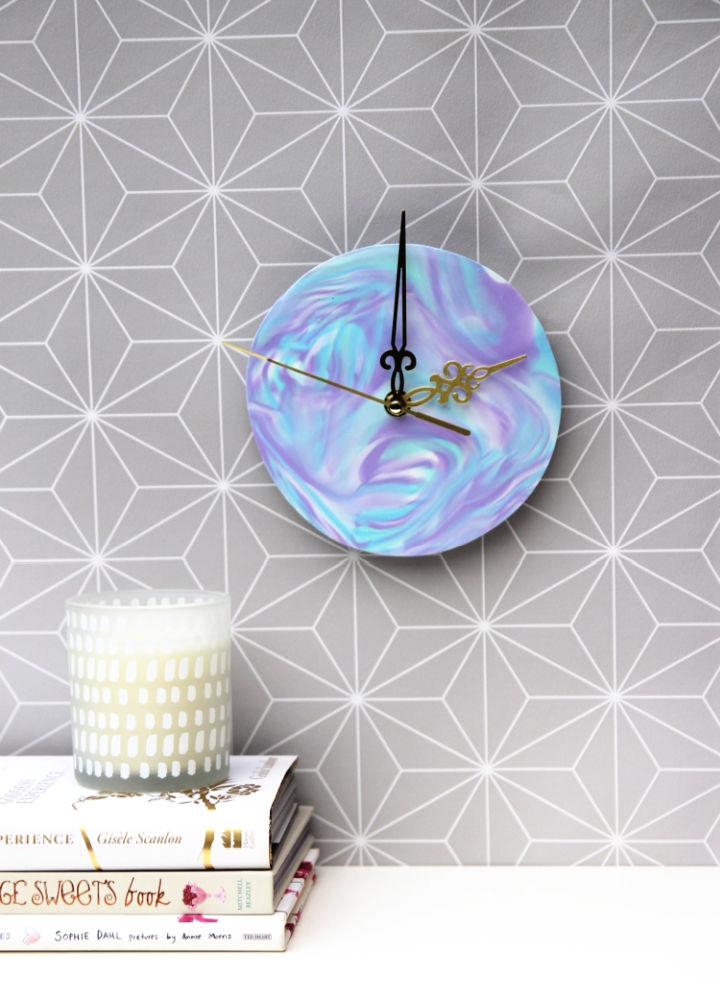 Rock your interior walls also with this amazing DIY clay accent, the marbled clay wall clock. The idea is to roll up the clays of different colors and then flatten them up all for a brilliant marbled appeal. Install the quartz clock system and make a quick, brilliant wall clock, sure to be a great addition to every rustic or modern interior. You can add custom numerals also that can be added on the appointed locations or marks using glue. One of the quickest DIY polymer clay projects to do in the home decor category. gatheringbeauty
5. DIY Polymer Clay Bud Vase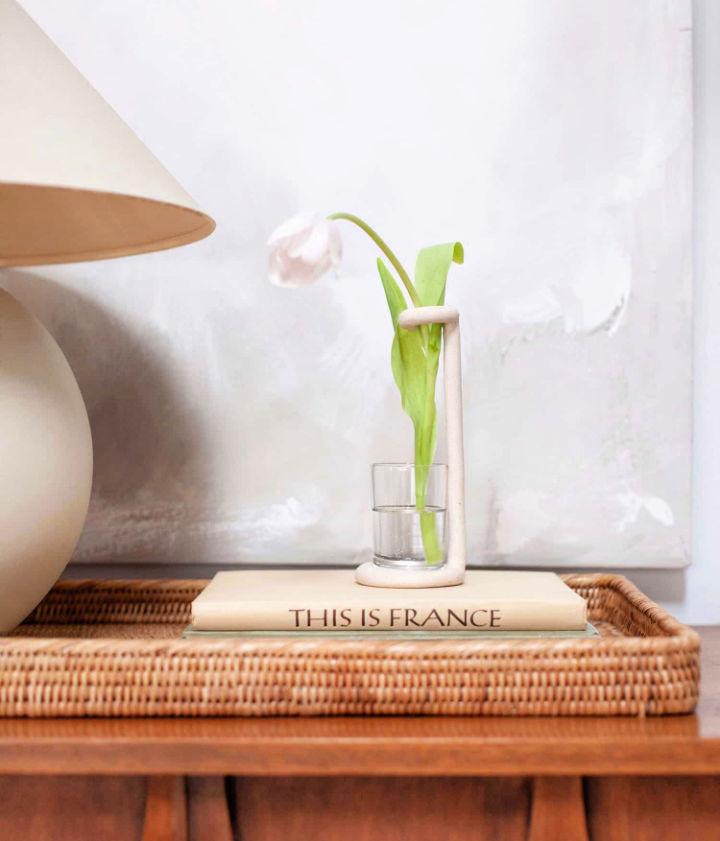 There are numerous different decors to make with polymer clay. Building this polymer clay bud vase is one of them. It can be added to any accent shelf or decorative mantle for bigger decor statements and is wholly easy and quick to build also. The very required materials for the project will be Sculpey Premo clay in white, ecru and gray granite, 12 gauge galvanized wire, small juice glass, coarse sand, wire cutting pliers, rolling pin, towel or textile and some creativity to do this project. The whole project will complete simply in no time. abeautifulmess
6. Emoji Heart Best Friends Necklaces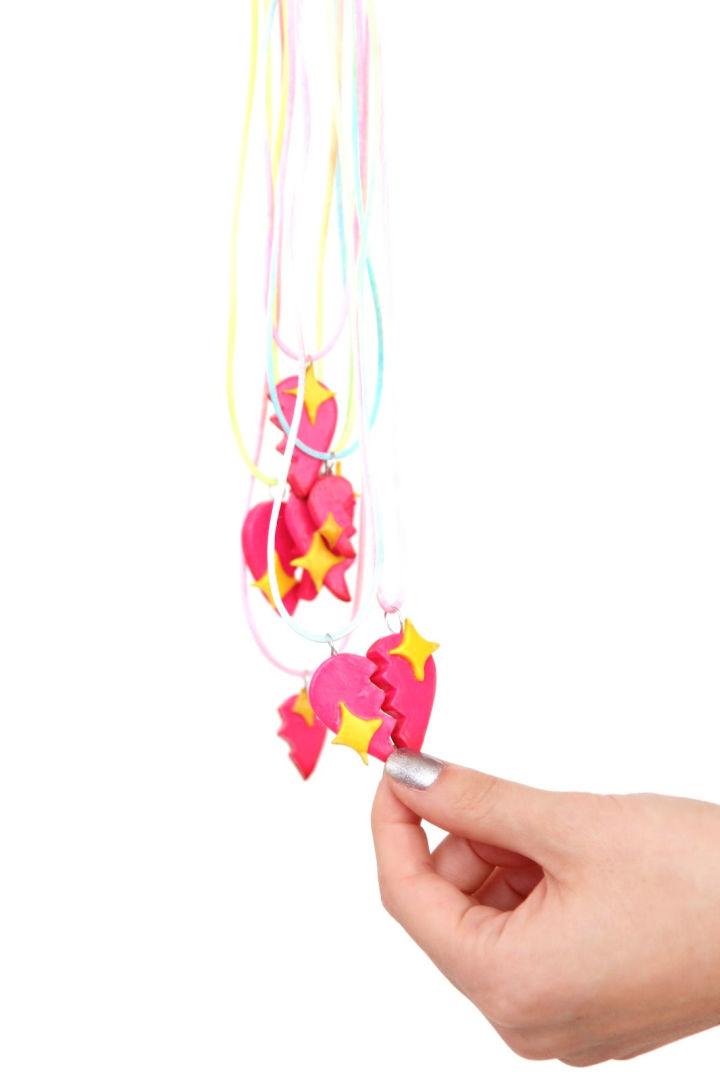 Get crafty with polymer clay to make lovely pieces of jewelry also. Get inspired by these beautiful emoji heart best friend necklaces that are quite something beautiful and quick to make with minimal crafting skills. You need Sculpey clay in pink and yellow color, clay tools, Sculpey gloss glaze, small heart cookie cutter, sharp knife, rolling pin and wire to complete this outstanding polymer clay jewelry project. The entire project is much doable for a beginner and will also complete simply in no time. Experiment with this project with any other emoji. awwsam
7. DIY Clay Garden Markers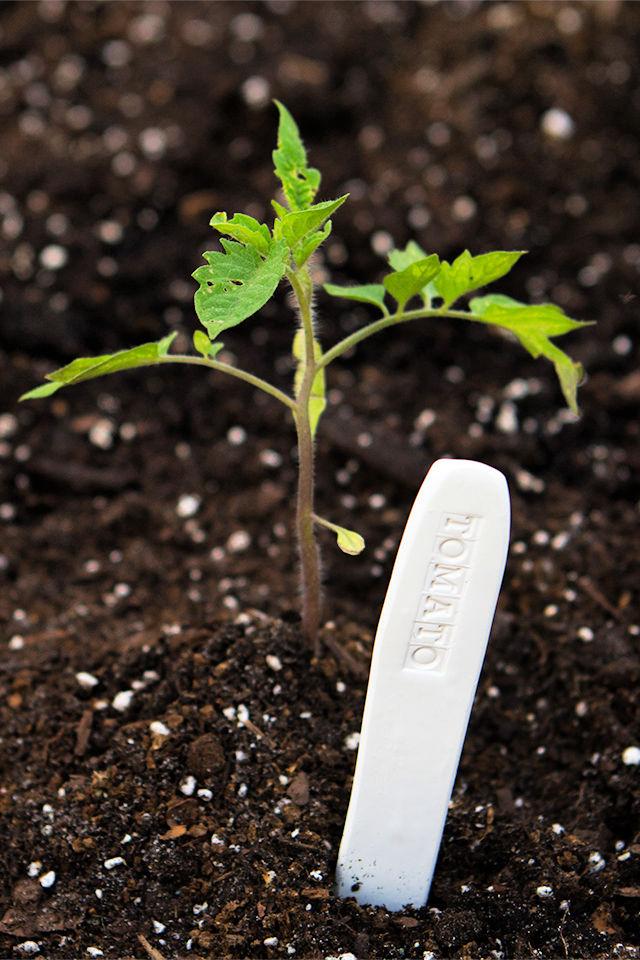 Go handmade with the polymer clay for some diy garden projects also as the clay is super easy to stamp when soft, so it will be easier to stamp them. So, the easiest clay stamping project will be to make these garden clay markers. They are super easy to add in the planters and pots and will be a total pleasure to make with minimal skills and supplies. You need an oven-bake clay, alphabet stamps, a dinner knife, a rolling pin, a baking sheet, parchment paper and an oven to make these clay garden markers. Every beginner can do this clay project with ease. sarahhearts
8. Cactus Place Card Holders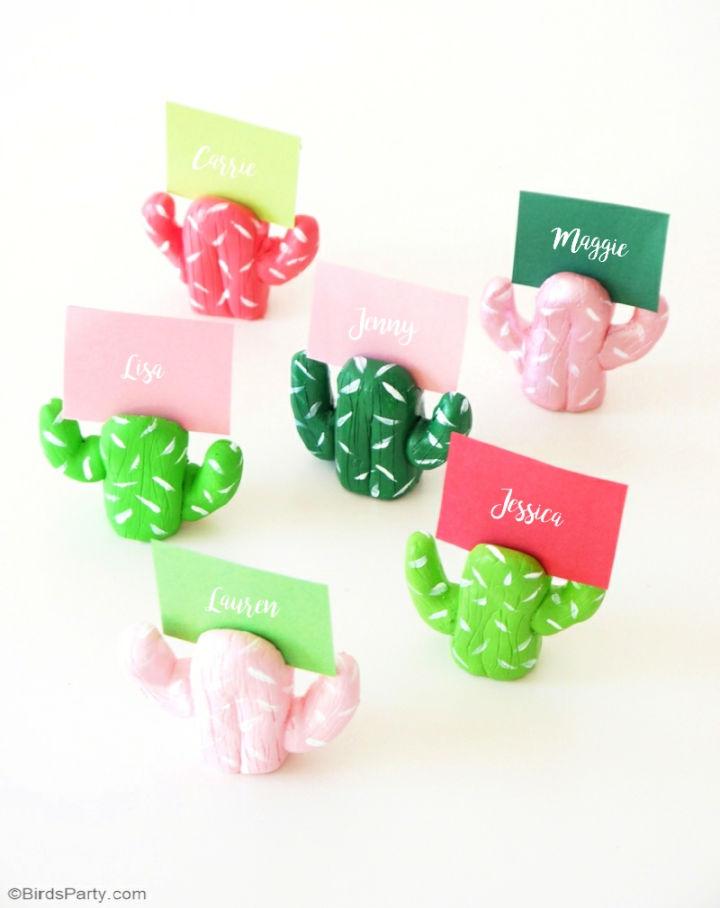 The clay projects and crafts are just never-ending. Make the custom place card holders also out of the clay. For this purpose, you can make endless different mini toys or figurines with cut slides in their tops for place card holding. But here, the lovely little cactuses have been made to serve the purpose. This idea will rock for a wedding, birthday and any party, and it will require much less shaping and attachments to make these clay cactuses. Grab the white polymer clay, gloss acrylic paint, medium extra thin paintbrushes, polymer clay varnish and craft knife to complete this project. birdsparty
9. Resin Alphabet Set Without Resin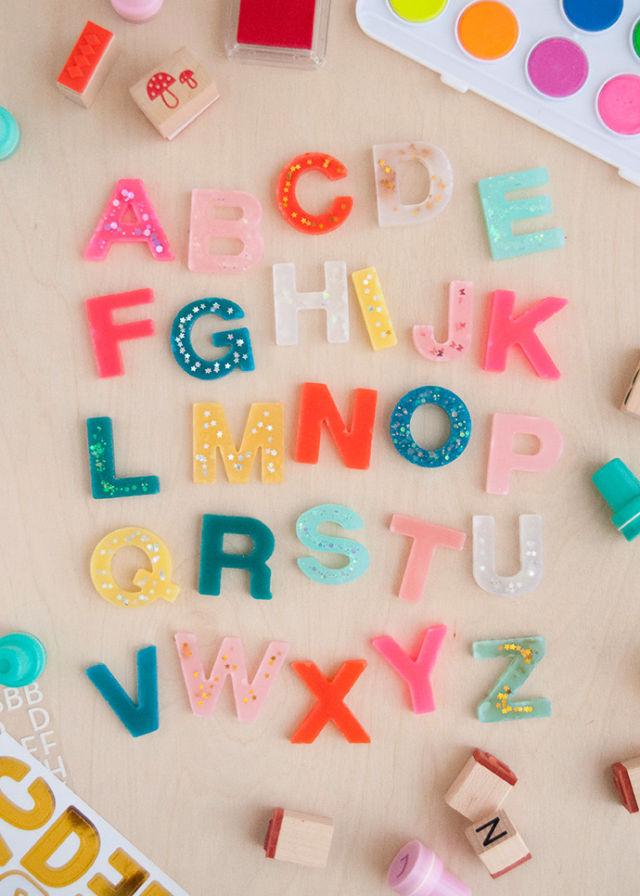 Are you highly obsessed with resin alphabet letters that rock for the kids' learning purposes? So, before buying them expensive to add to kids' play tables, learn to make them at home. The idea involves making resin alphabets without using resin. You need liquid Sculpey – clear liquid polymer clay, Sculpey clay softener & thinner, Sculpey clay tools starter set, oven-safe silicone mold, paper cups, popsicle sticks, baking sheet, cooling rack, glitter, chalk pastels, alcohol ink and scissors to easily duplicate these beautiful clay letters, will be a big love of all. handmadecharlotte
10. Polymer Clay Coasters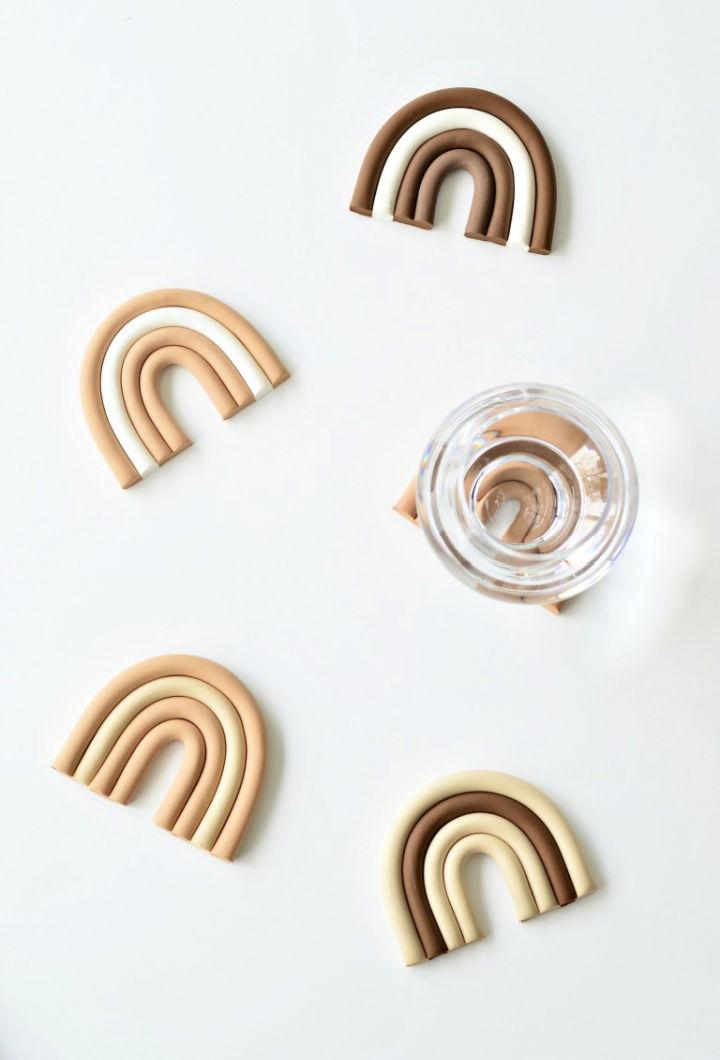 The clay can be molded or shaped into anything special that is on your desire list. So, follow here quick guides to make amusing rainbow coasters out of the polymer clay. They will be a big love of all the party lovers and nicely hold the beverage glasses on them. Roll up the different clay colors and then put them together, making a beautiful rainbow shape. After they get dried well, they can easily be used to serve as brilliant homemade coasters to your favorite persons. Experiment with these rainbows with rainbow clay colors. They make beautiful handmade gifts also. yourdiyfamily
11. Polymer Clay Necklace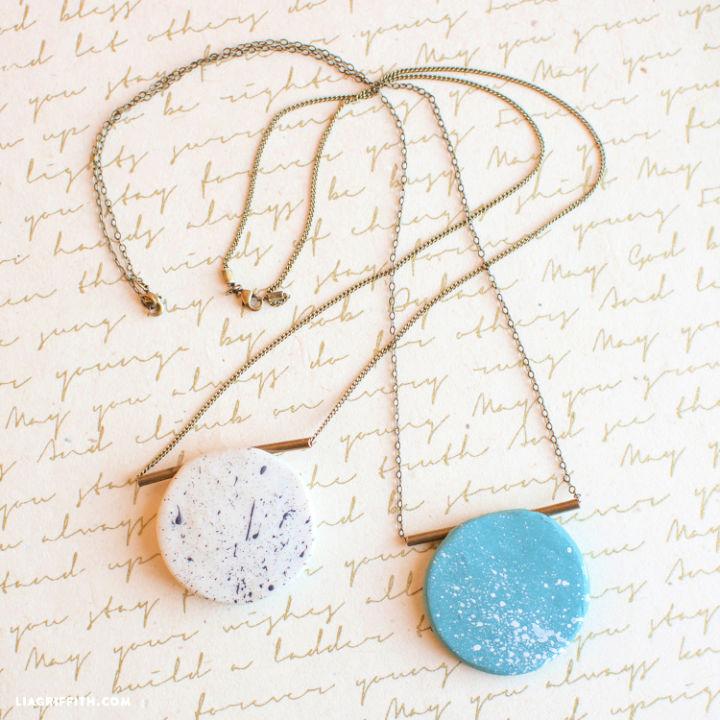 The polymer clay is easy to paint and easy to mold into every possible shape. So, the clay is an ideal candidate for making outstanding jewelry items. This time make the brilliant custom pendants out of clay, and they will impress all the big jewelry wearers in the home. You need polymer clay, acrylic paint, paintbrush, clasp, small jump rings, 3mm copper bead or tubing, 2mm thick chain, wire cutters, needle-nose pliers, jar or rolling pin to complete this fantastic polymer clay project. Try making this necklace with any other clay pendant. liagriffith
12. Easy Polymer Clay Earrings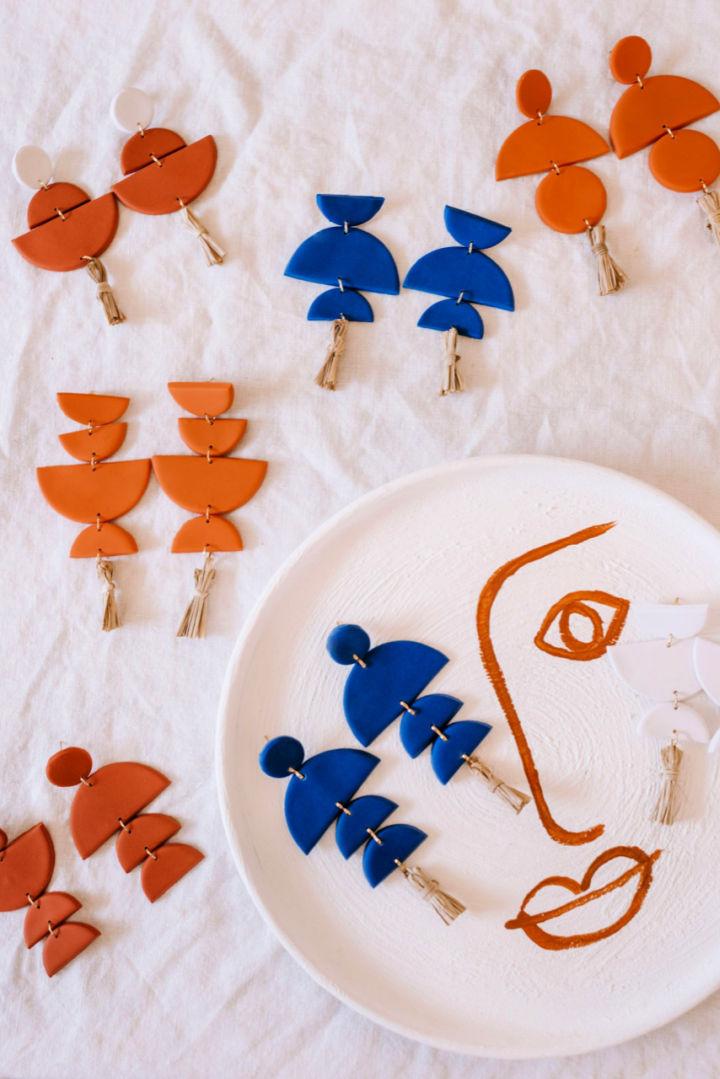 Make exciting art shapes by following these simple polymer clay ideas. Add them up with necklace chains and ear wires to make cool necklaces and earrings, respectively. Get inspired by these brilliantly beautiful clay earrings that are crazily cute and beautiful to look at. They are darn easy to make using the circle cookie cutters in different sizes. You need Sculpey souffle polymer clay, a rolling pin, clay cutters, a scalpel, earring posts and earring backs, jump rings, jewelry pliers, glue, raffia for tassels, a baking tray and baking paper to whip up these beautiful clay earrings. Everyone will love making these clay earrings. collectivegen
13. Damask Polymer Clay Pendants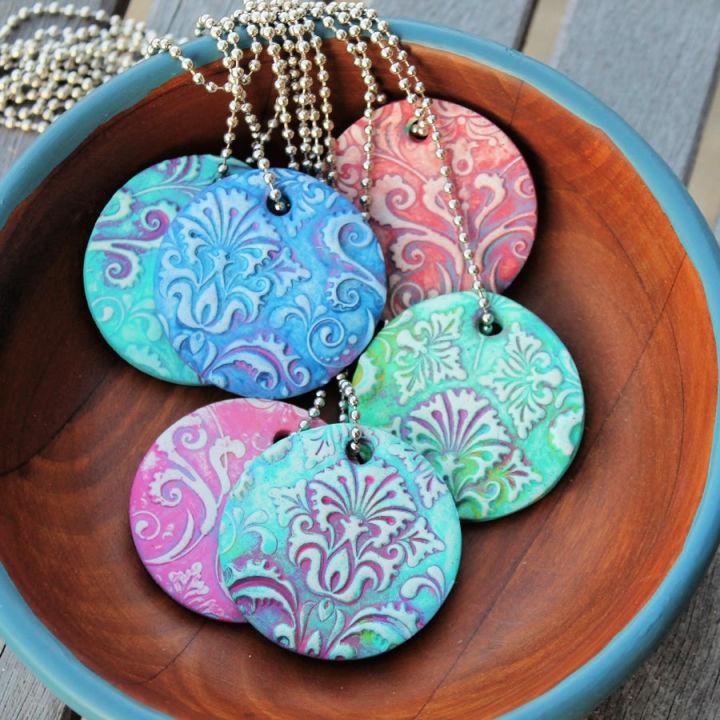 Are you deeply in love with the damask patterns and prints? Then time to make these damask polymer clay pendants; the pendants enchant with the impressive design prints. Flatten the polymer clay and then stamp the clay up with the patterned rubber stamps to make the round damask necklace pendants. To complete these necklace pendants, you need Sculpey oven-bake clay, rolling pin, patterned rubber stamps, a circle cookie cutter, straw, and paint. The quickest DIY jewelry project to do with the oven-bake clay. The project is both beginner-friendly and budget-friendly. instructables
14. Keychain With Liquid Polymer Clay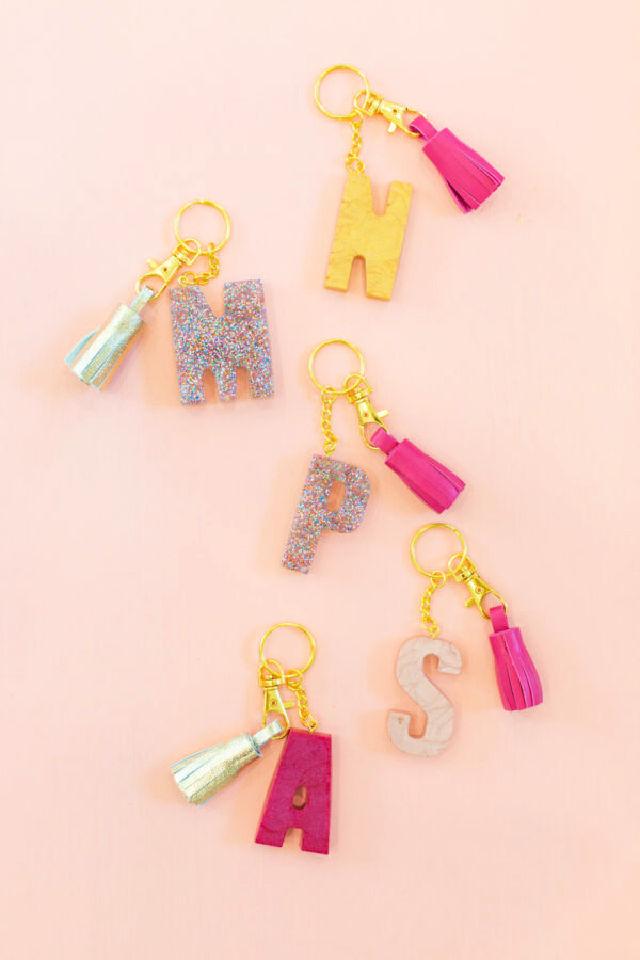 Polymer clay is the ideal craft material to make quick, beautiful alphabets. This generates tons of possibilities more for DIY clay projects. Make the lovely name letter initials and monograms out of clay, and then add them up with the keyrings or keychains to make amusing handmade keychain gifts. You need Sculpey polymer clay in colors of choice, silicone alphabet mold, keyring hardware with eye screws, leather or faux leather, strong glue and scissors to complete this brilliant clay project. The finally completed keychain will make a cute handmade gift to a favorite person. The entire project is beginner-friendly and budget-friendly. lovelyindeed
15. Polymer Clay Pizza Crafting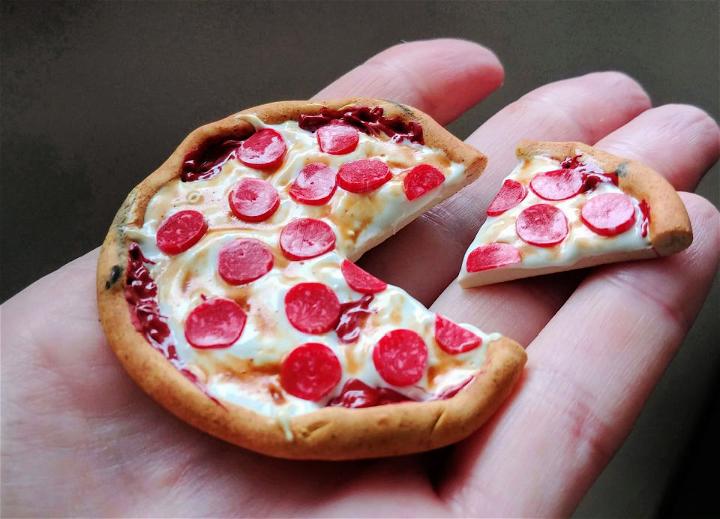 You can make anything out of the clay using your creativity. Try out these lovely pizza slices that are crazily cute and beautiful to look at and can quickly be made with polymer clay. These miniature pizza slices will look much closer to reality and can be added to keyrings to make lovely keychain gifts. The whole project is easier to do, and these miniature slices will be a big love of all the kids at home. Read through the project details to get a lot more creative info about making these miniature pizzas. theadventureso
16. Sculpy Clay Violet Necklace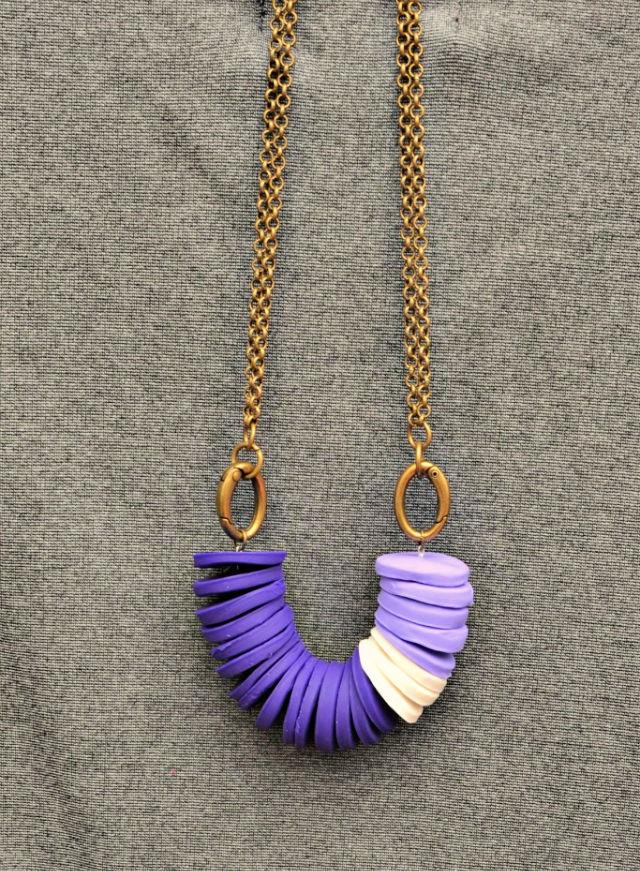 There are tons of different polymer clay ideas to do in the DIY jewelry category. Go smartly handmade with the clay and make lovely objects and things added with jewelry hooks and chains to make outstandingly beautiful jewelry pieces. Peek into details of this violet rainbow necklace that is preciously cute. The idea is to make the circles out of ombre violet clay colors using a circle cutter. Next, string them up on the wire, making a rainbow shape and add to a necklace chain through jump rings. You need clay, toothpick, rolling pin, circle cutter, baking sheet, stringing wire, crimp beads, chain and jump rings, and wire cutters to clone this necklace easily. amylattacreations
17. DIY 3D Minimalist Wall Art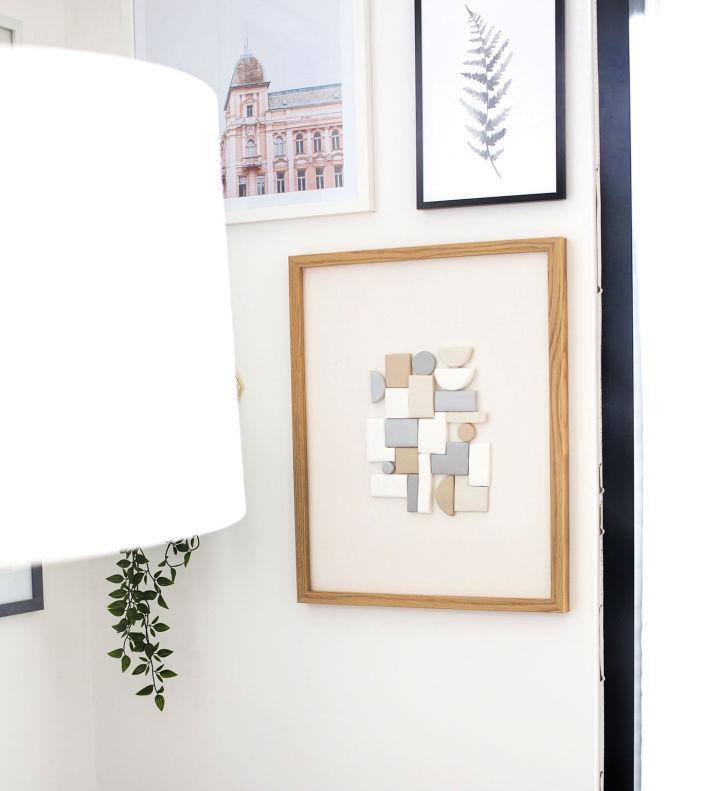 Make brilliant wall art frames and signs also out of polymer clay. Get inspired by this DIY minimal 3D wall art that is crazily cute and beautiful to look at and is quick to do projects also. You need a large frame, white Fimo, grey Fimo, beige Fimo, super glue, clay modeling tools, white artboard, craft knife and cutting mat to clone this wall art sign. Make some quick shapes out of different clay colors and put them together as 3D art in the center of the frame. thelovelydrawer
18. Beginner Polymer Clay Jewellery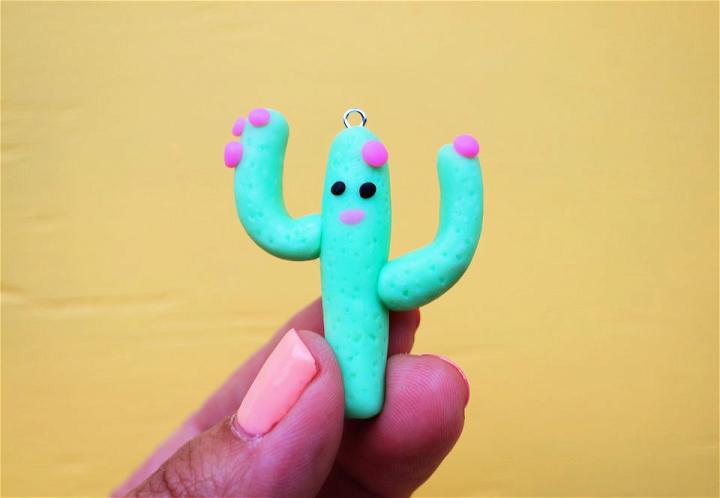 If you are on a mission to make designer-style jewelry out of clay, then you are landing at the right place. The project will share with you a variety of ideas about how to make custom pieces of jewelry out of polymer clay. Craft endless shapes, figurines, and other materials to make instant beautiful jewelry pieces to add to jewelry hardware. You need polymer clay, earring backs, jewelry bits and pieces, non-stick paper and super glue for this project that involves making lovely jewelry with clay. patchworkcactus
19. Polymer Clay Mermaid Box Pattern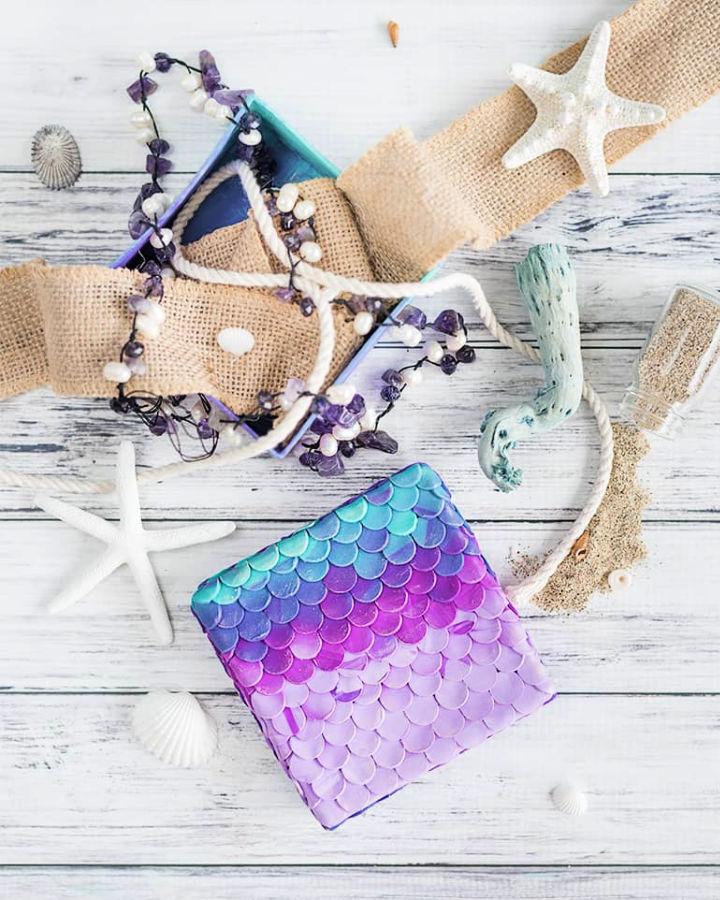 Finally, make fashion accessories also out of clay. Surprise a teen girl with this handmade gift of mermaid box that can be used in various ways and can be a temporary handbag or gift box. Before you get into making this box, start collecting your materials. Pick the polymer clay, small circular cutter, a paper mache box, a polymer clay rolling pin, liquid polymer clay, a brush, a pen, a crafting mat, acrylic craft paint, mica powders, and some creativity clone this hearty box easily. Use it as a lovely accessory holder, and it makes a sweet handmade gift also. natashalh
20. Giant Polymer Clay Clay Beads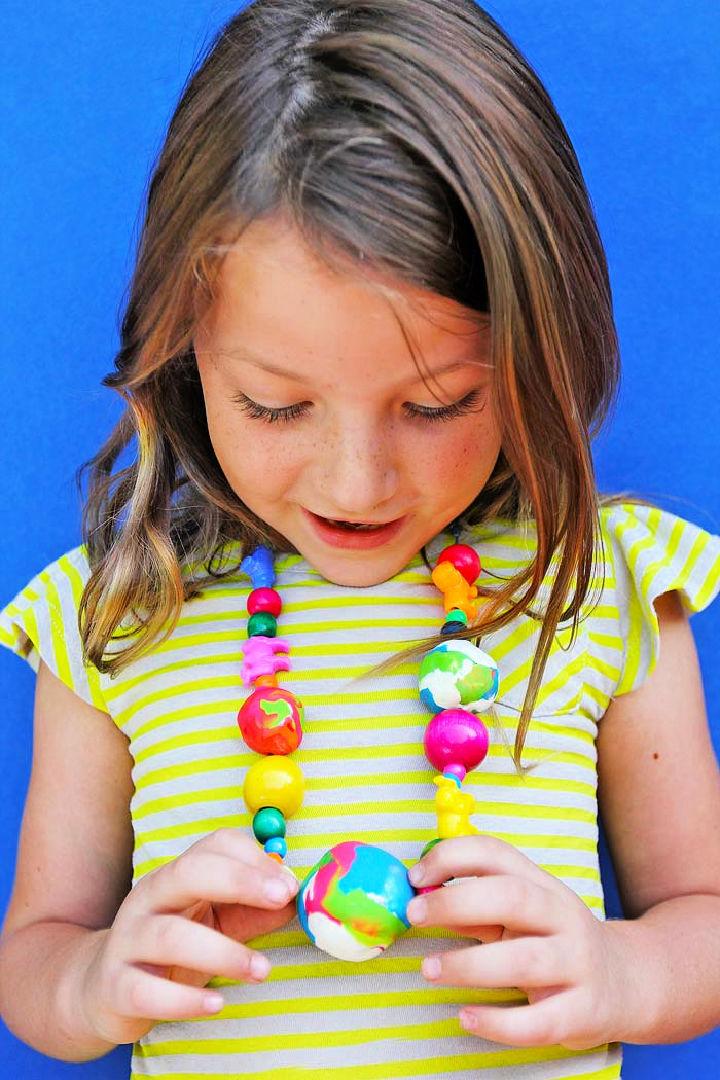 Accomplish your mission of making cute jewelry at home by making this cute kids necklace. You need to make assorted sizes of polymer clay balls that you can string up on a piece of wire to make this quick, beautiful kids' necklace. Put together different polymer clay colors to make marbleized beads also for added beauty. You need Sculpey clay, aluminum foil, bamboo skewer, pasta machine and baking sheet to complete this project easily. babbledabbledo
21. Kawaii Polymer Clay Jewelry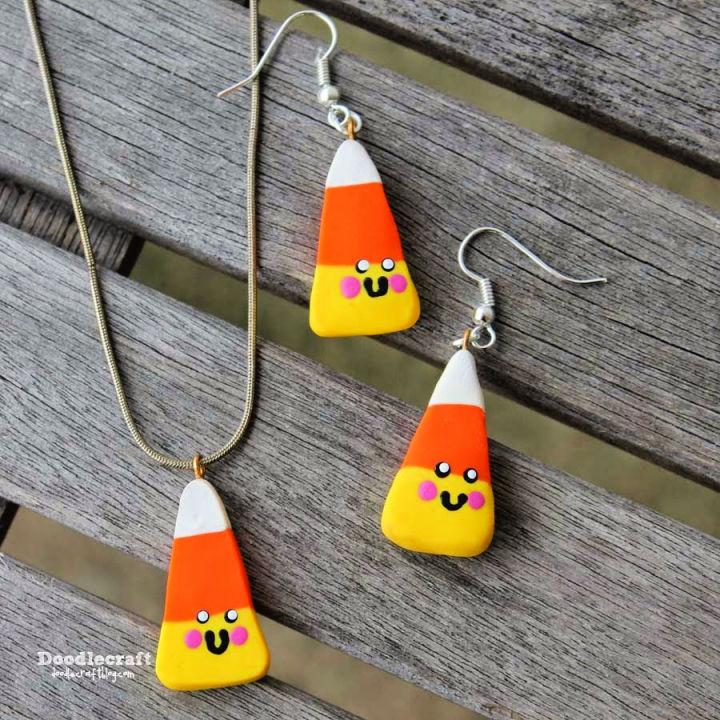 The polymer crafts are never-ending. Just tweak your hands on the polymer clay and make the precious kawaii jewelry pieces, sure to be a big love of all the kids. The project involves making beautiful kawaii candy corn earrings and a necklace set. Every kid will love to wear it. It will be fun to make these candy corns out of clay that also come with funny faces. Just add two corns with ear hooks to make earrings and add one to a necklace chain to make a necklace. You need eye pins, earring hooks, jump rings, chain, paint in white, pink and black, and the clay in yellow, orange and white color to do this project. doodlecraft
22. Cool Fish To Make Out Of Clay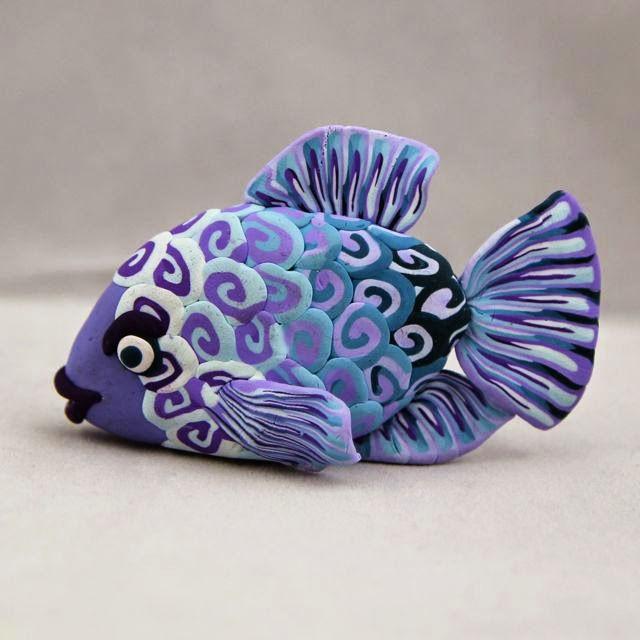 Sharpen your sculpting skills by making this fish sculpture with clay. This faux fish can be added to tons of home decors for bigger and cute nautical decor statements. Use the clay to separately make the fish's body, fins, tail, and other skin shells. Next, smartly make the eyes, lips and eyebrows to complete the whole fish sculpture. The project will provide lots of clay fish designs made with different clay colors, and they enchant. creatorsjoy
23. Valentines Day Heart Mug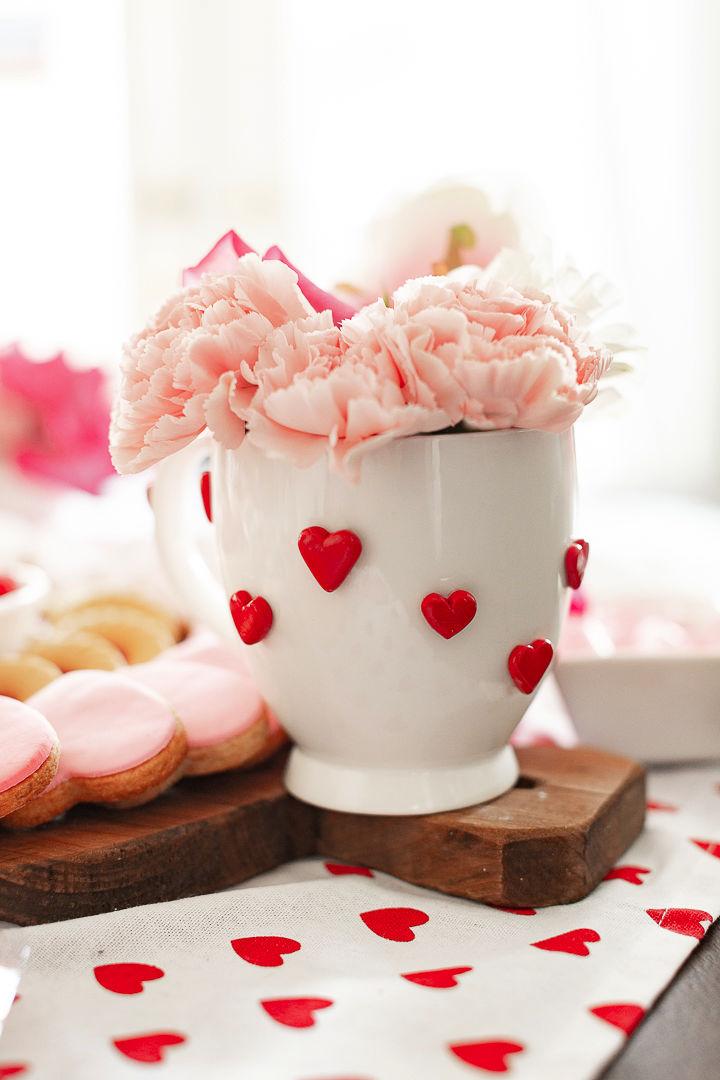 Make decor and gifts for every celebration, party or festival out of these polymer clay ideas. This time make this Valentine's Day heart mug, sure to win the heart of the targeted person for you. A cute and quick-to-make gift for LOVE Day, and it is easy to make also. Just make the assorted hearts out of the red polymer clay and then start gluing them all around a white mug to make a lovely Valentine's Day mug gift. One of the best DIY polymer clay projects to do this Valentine's Day. craftberrybush
24. Wire Abstract Face Sculpture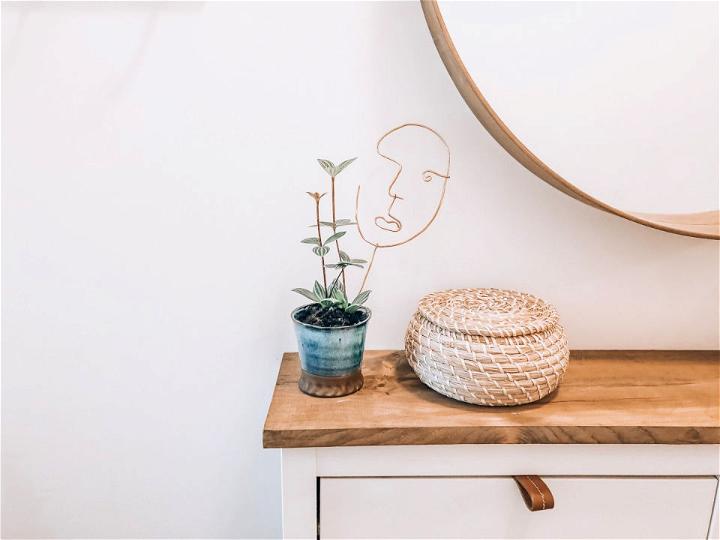 The magical clay can be good for various other projects also. You can make various types of holders out of clay to hold your picture and other types of wire crafts. Get inspired by this wire abstract face sculpture and plant stake fixed in the polymer clay, and it is quite something beautiful to look at. To do this project, you need 12 gauge copper jewelry wire, jewelry pliers, white and black oven bake polymer clay, baking sheet, parchment paper and an oven to complete this project quite easily and efficiently. The finally finished product is both praise-worthy and gift-worthy. One of the best polymer clay projects ever. lavenderjulep
25. Making a Polymer Clay Flower Cane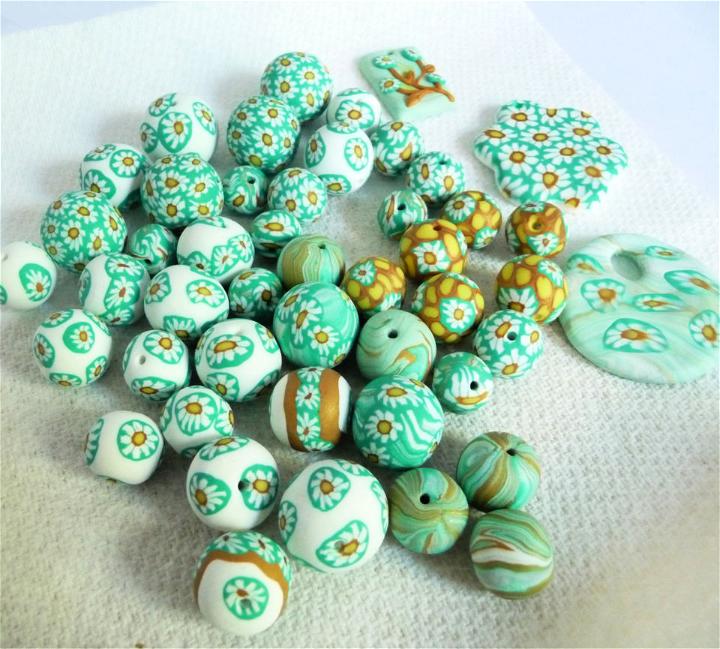 Read through one of the smartest DIY clay projects here, sure to impress all the DIYers. The project is about making a polymer clay flower cane in many different flower colors. The project provides step-by-step visual guides for each step. This project will cover all to whip up this flower cane smartly, from rolling up the clay to flatten up the clay to wrapping up the clay; this project will cover all to whip up this flower cane smartly. The required supplies for the project will be 4-5 colors of polymer clay, a pasta machine or rolling pin, a long blade for cutting, and a mat or glass cutting board. georgiapdesigns
26. Polymer Clay Keychain Gifts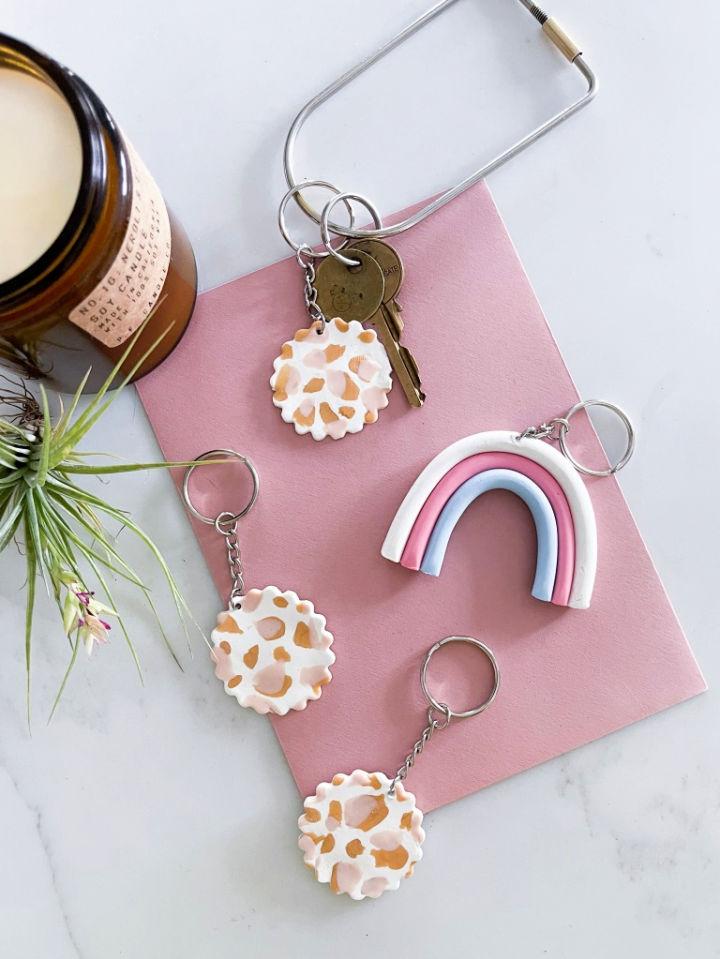 Sorting out the best last-minute gift ideas? Go handmade with the polymer clay and make quick, beautiful gifts for friends. Look at the beautiful keychains that are insanely cute and beautiful to look at and can quickly be made with clay even at the last minute. You need polymer clay, rolling pin, keychain rings, 7mm jump rings, circular cookie cutter, toothpick, jewelry pliers, parchment paper and knife to clone these keychains—the best homemade gifts to whip up in no time. Everyone will just love making them with the provided free guides. sodapoppr
27. Polymer Clay Faux Leather Pouch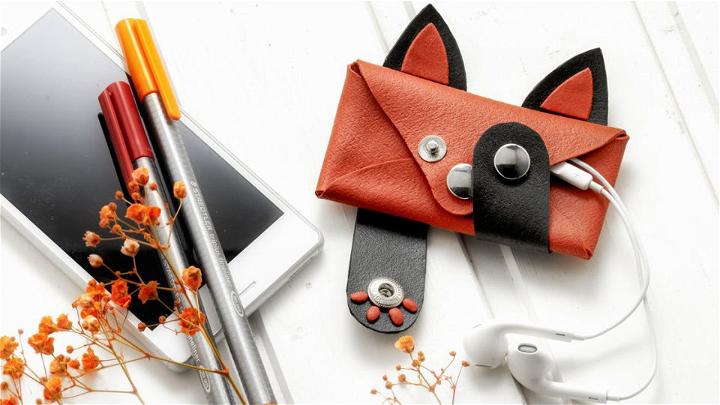 You can even guess if this handsome fox pouch is made of leather or clay. The best clay creation that will put everyone in big amazement. The magical ingredient for the project here is the FIMO leather-effect clay selected in the rust color for the leather appeal. Use the acrylic roller to flatten the clay to make the fox pouch pieces. The project will also provide a free downloadable template that will guide you through cutting the required pieces for the project easily. The project is big fun to do, and you need FIMO leather-effect, Template, scissors, 3 snap buttons, hole punch, super glue, pliers for button and a smooth work surface to do this project. staedtler
28. Fimo Polymer Clay Bunny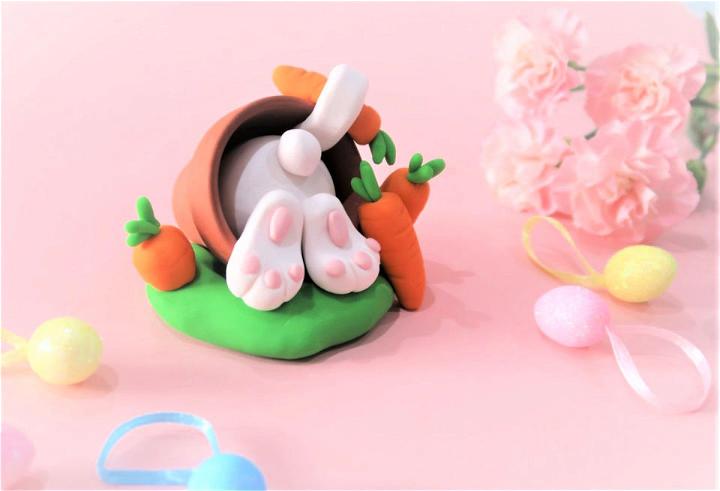 The best decor and gift to make for Easter using the clay. This is where the bunny in the carrot pot will make a great Easter decor centerpiece. To make this cute Easter bunny, you need a wooden toothpick, acrylic roller, terracotta pot, FIMO Clay in respective colors and some creativity. You will get visual guides here to make each part of the project with ease. The project will be much doable for intermediate DIYers, and it can be tricky if you have never gone through clay projects. kiddycharts
29. Fruity Wooden Bracelet Trinket Boxes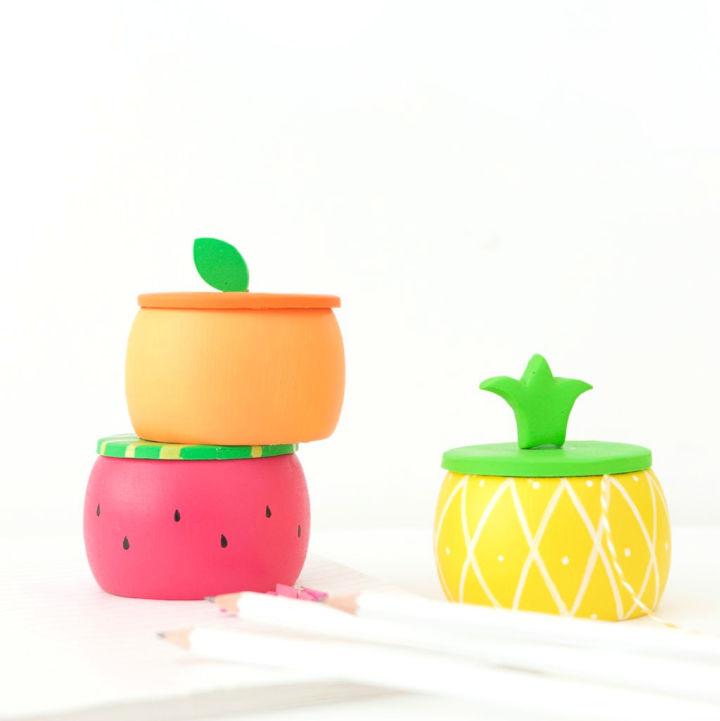 You will admire the craft claymore after having a look at these wooden bracelet fruity trinket boxes. These are the cute little organizers and boxes to make with two items and will be a breeze to put together. Manage to have some wooden bracelets, glue, clay tools, Sculpey polymer clay, craft paint, concentric circle cookie cutter, foam brushes, and white paint markers to duplicate these fruity wooden bracelet trinket boxes easily. The whole project is much doable, even for a beginner. damasklove
30. Ice Cream Cone Wall Planters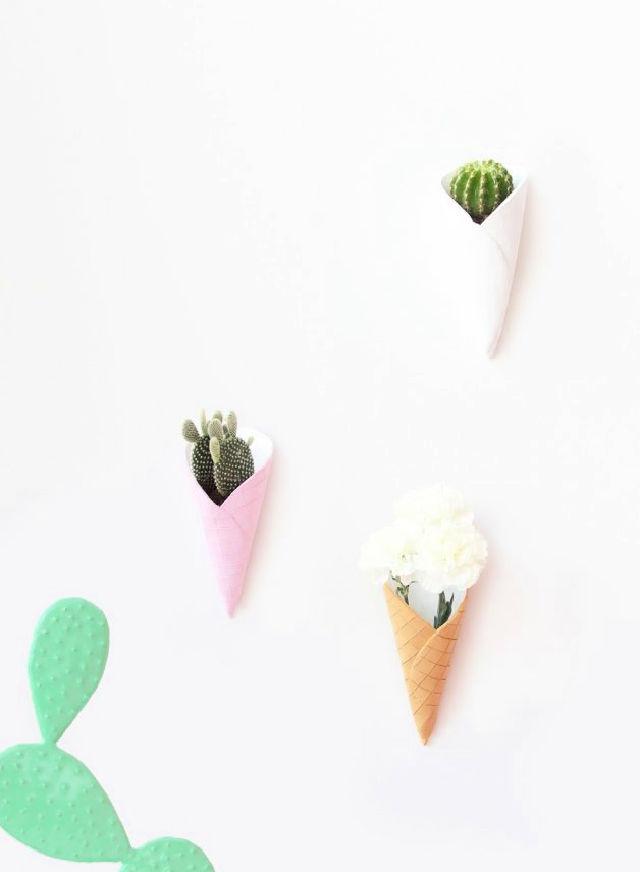 Grace up all your interior walls with these unique but cute planters, the ice cream cone wall planters. Add these cones on the wall in a repeated way for bigger decor statements. The finally completed wall will rock as a stunning backdrop also for your photoshoots. You need Sculpey modeling clay, rolling pin, party hat, circle relative to the size, clay tools, ruler, metal cookie sheet, aluminum foil, oven, and acrylic paint to duplicate these wall cone planters easily. One of the best and quick-to-do clay projects that will help fancy up every dull interior wall. awwsam
Conclusion:
There is a lot you buy from the market made of clay. The items of clay jewelry or clay gifts you love to buy from shops can easily be made at home at a fraction of the cost. Yes, try these inexpensive polymer clay ideas for beginners that will unveil all the mysteries and secrets of clay crafts to you.
After looking through these polymer clay ideas, you will be able to make amusing home decors, impressive gifts, and stylish jewelry items at home using the clay in colors of choice. These polymer clay crafts will share complete guides, step-by-step instructions and even the complete pictorials to make you easily duplicate all of the given stuff. Read through all these projects to learn a lot more about polymer clay crafting.