Ghost drawings are really fun for aspiring kids and artists who want to draw something unique. That is because ghosts are mysterious creatures that are almost used in all types of media – movies, shoes, films, books, cartoons, and even reality shows! You need to know how to draw different types of ghosts – whether they need to be realistic or cartoonish, or anime-type. A good artist should be able to draw any type of ghost in just a few minutes. So, learn how to draw a ghost with these 25 easy and cute ghost drawing and sketch ideas that are perfect for beginners who are just starting their journey to learning drawing.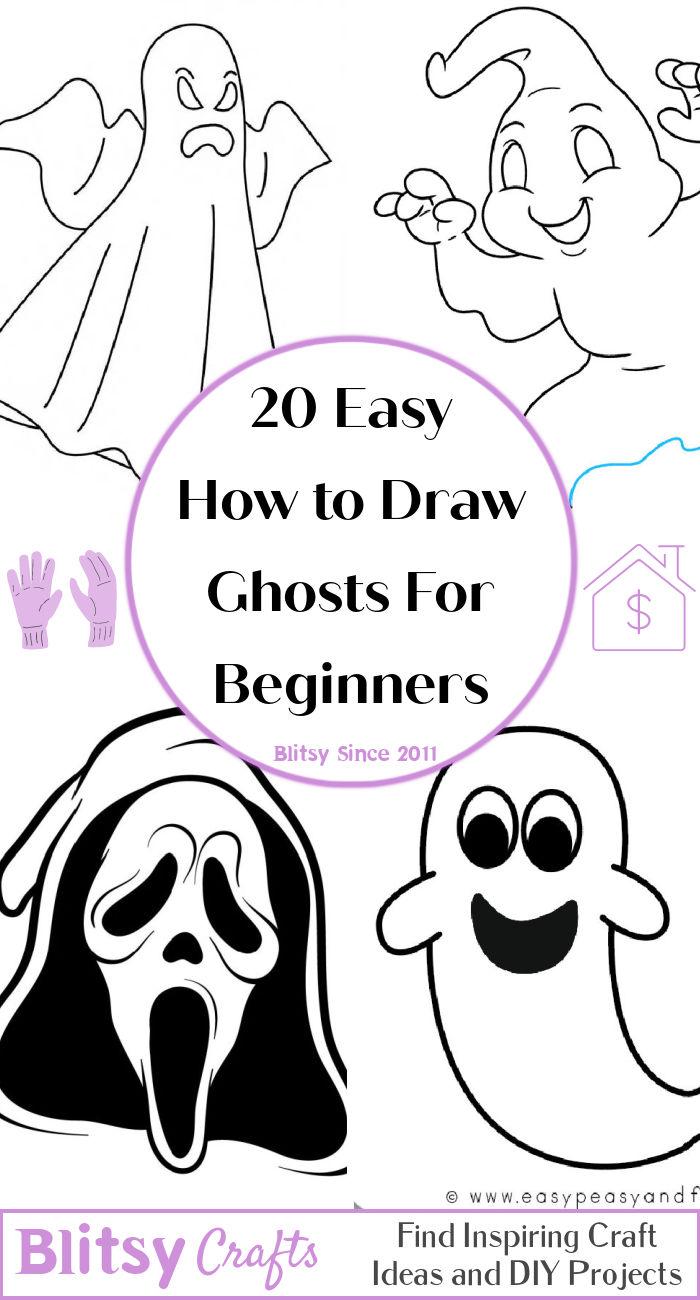 Some of these ghost drawing ideas are also for kids and people at an intermediate level. The ghost drawing ideas that have no shading or detailing involved from these guides are for beginners as they're really simple to make and only require a few steps.
However, the ones with shading can not only take up a while to draw, but they're also quite hard to draw – so someone at an intermediate level can handle the shading-type drawings. This article has so many different options – ghosts from uncle grandpa, among us, ghost rider, Pac man, realistic and creepy ghost drawing, ghost painting and complete ghost illustration details.
1. Ghost Drawing from Uncle Grandpa

Uncle Grandpa is a famous children's cartoon show, and the ghost from the show is a favorite character of many kids around the world! This adorable ghost has a confused expression on its face, along with its hand moving outwards. You can easily re-create this drawing by following these amazing guides that have step-by-step instructions for beginners. drawingtutorials101
2. Easy Ghost Drawing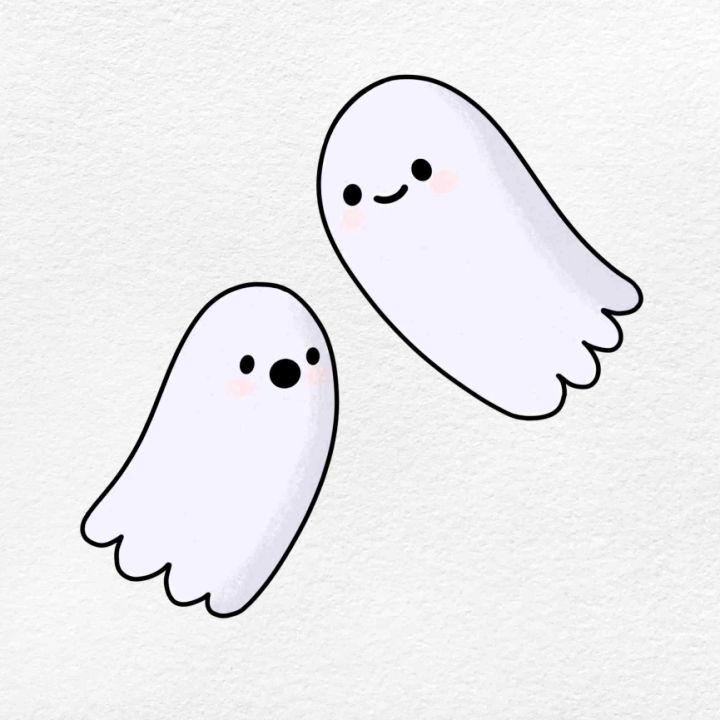 Don't you just love these cute little ghosts with friendly faces and blushy cheeks? One ghost has a bigger size and a smile on its face, while the other one has a surprised expression. Only a few basic supplies will be required to draw this beautiful drawing – pencil, drawing paper, crayons, colored pencils, and a black marker. So, are you ready to give this a try? helloartsy
3. How to Draw a Ghost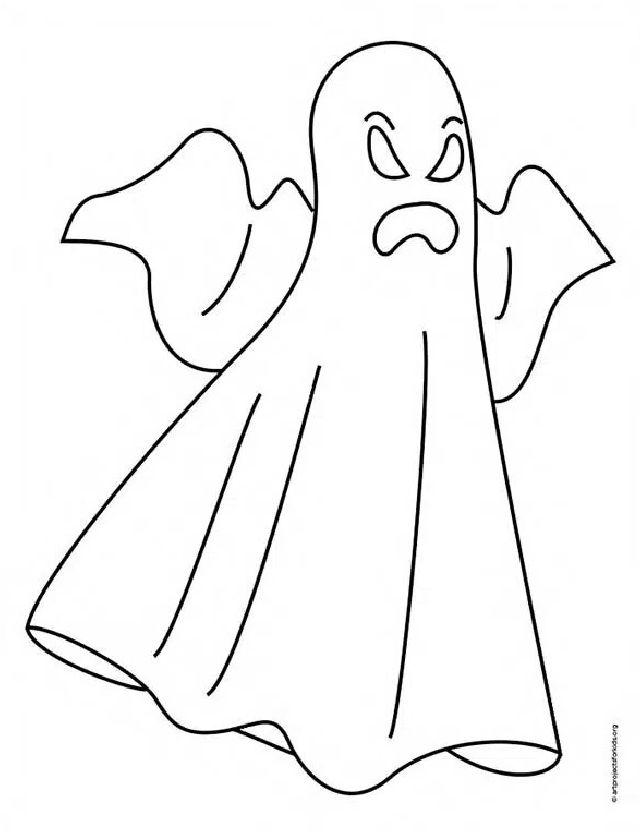 You have a few different options learn how to draw a ghost – either the realistic one or the cartoonish one. If you're a beginner, you can easily get started by making it look cartoonish, and then if you feel confident enough, just follow the extra steps to add some detailing to make it look realistic. Eraser, black marker, crayons, and a few other supplies will be required for this project. artprojectsforkids
4. How to Draw a Ghost Step by Step Instructions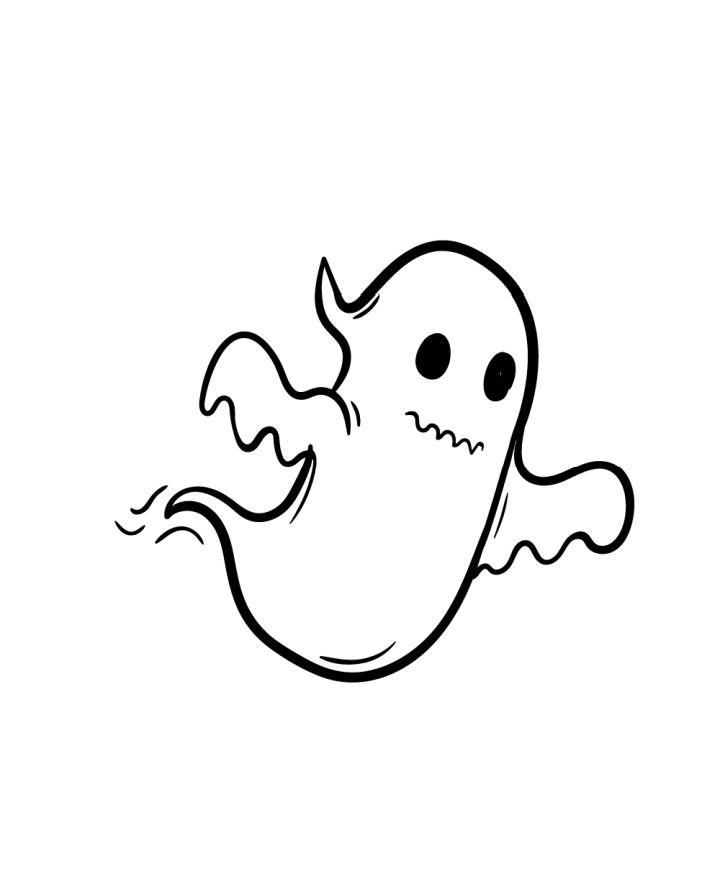 When it finally starts getting colder outside, and Halloween approaches, you can re-create this adorable ghost Drawing with your little one! Usually, people like to decorate their homes with spooky pieces around Halloween, so you can put it up once it's done. Start by drawing the outer layer and then add the details. You can help your child with the outlining. iheartcraftythings
5. Draw a Ghost Easily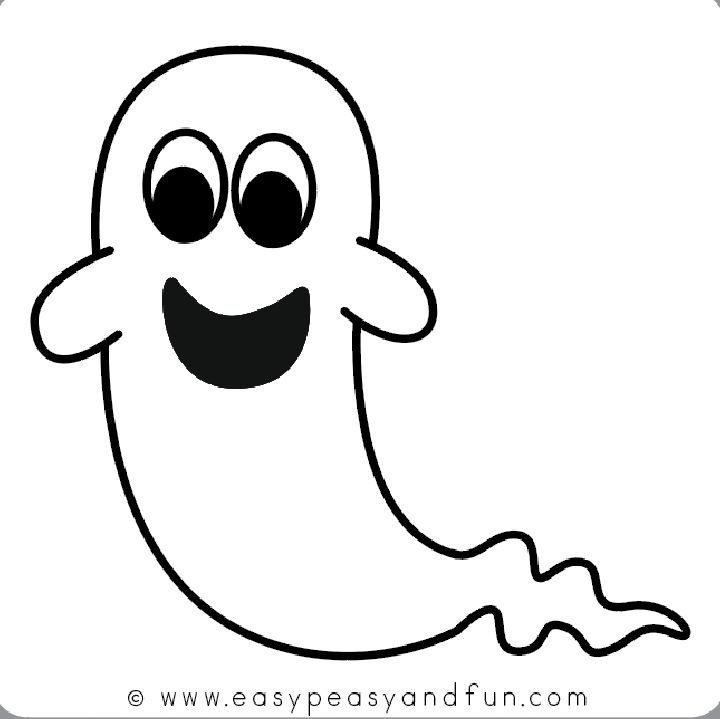 No matter what type of ghosts you want to draw – scary ones or friendly ones – this guide has everything covered for you! Isn't that amazing? There is a detailed instructor with illustrations to help out the beginners who don't k ow where to start. You will only need three things – the printable template in the guide, a paper, and a pencil. The template is free to download in the guide! easypeasyandfun
6. How to Draw a Ghost Cartoon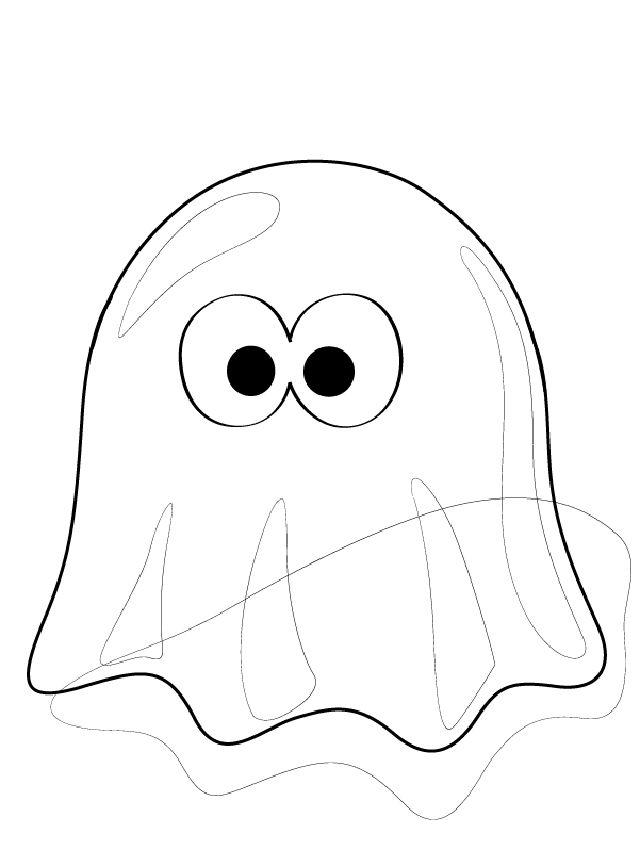 Ghost cartoons are not only famous in children, but adults tend to love them as well. No matter what your age is, you are free to draw this stunning ghost! In comparison to the other ghost drawing ideas, this one has a different look to it. The difference is that it doesn't have a mouth and the size of this ghost is bigger than the other ones. There's also a little shading and sketching involved. drawingtutorials101
7. Easy Way to Draw Ghost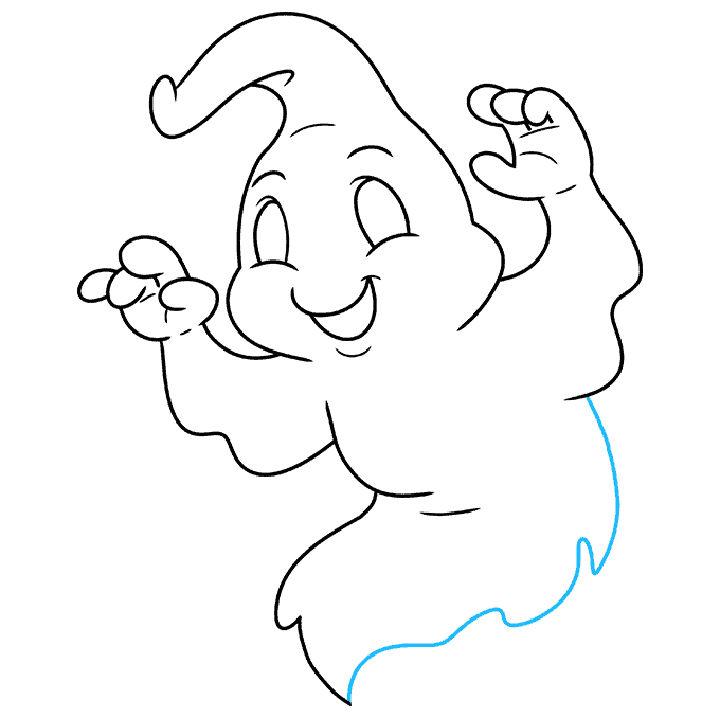 You can search up about all types of mythological creatures, but ghosts will always be the most famous ones. You can tell your children all about ghosts while making these cute drawings with them. In comparison to the other ghost drawing ideas, this one has a different process to it. The process starts with making the mouth or adding detailing and then drawing the body. easydrawingguides
8. Draw a Cute Ghost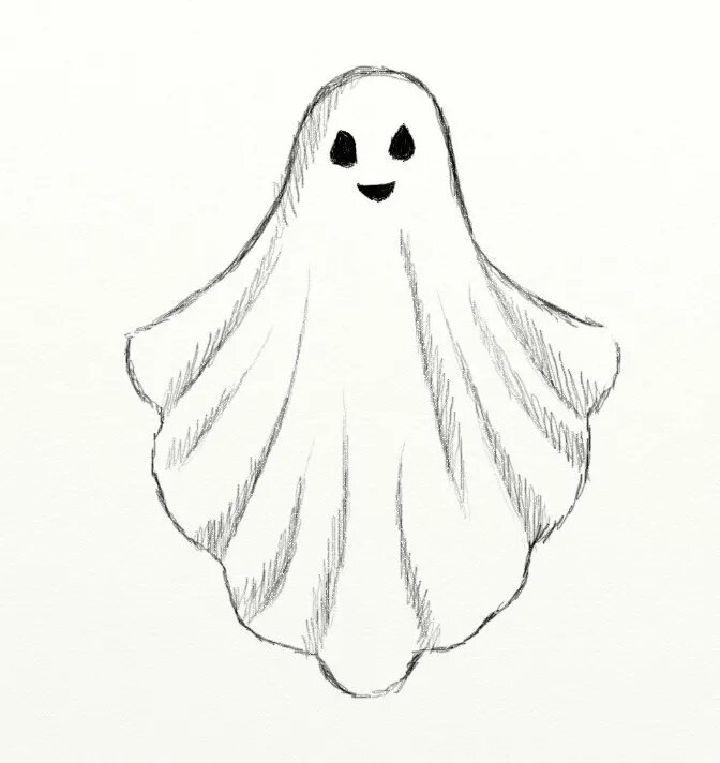 Don't you just love how realistic this ghost looks? This is a project for someone who is at an intermediate level. If you're still a beginner, you can attempt to do this, and you might make it a success. Why is it at an intermediate level, though? That's because a lot of shading and bleeding of different colors together are involved in this project. discover hubpages
9. Draw a Ghost in Cartoon Style

Kawaii style or anime-style drawings are gaining popularity in today's social media and other media places. You can easily learn these types of drawings but following guides like these. This guide features a really cute ghost with a little smile, blushy cheeks, and a flower growing on its head. Marker paper, printer paper, sketchbook, markers, crayons, and a few other supplies will be required. drawinghowtos
10. How to Draw Ghost Rider Bike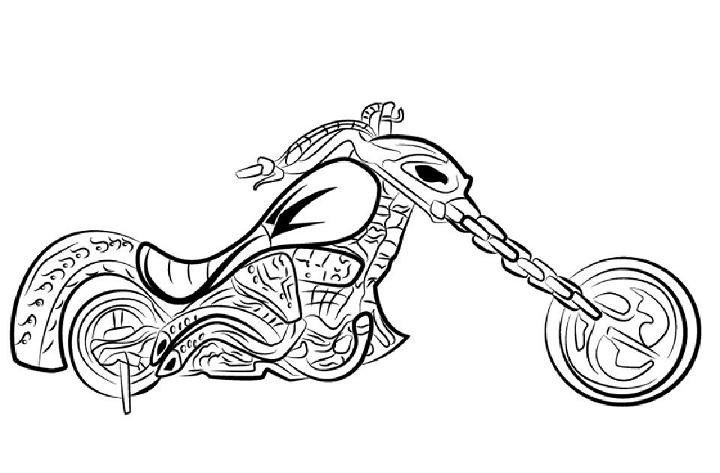 Everyone has heard of the famous ghost rider bike; however, have you ever thought of making one? It can be really fun to make this bike, but it can take you a while to make it – as a lot of detailing is involved -, so you should set aside a little time for this beautiful drawing. This amazing plan has three different options for you – standard, printable and step-by-step. drawingtutorials101
11. How to Draw a Halloween Ghost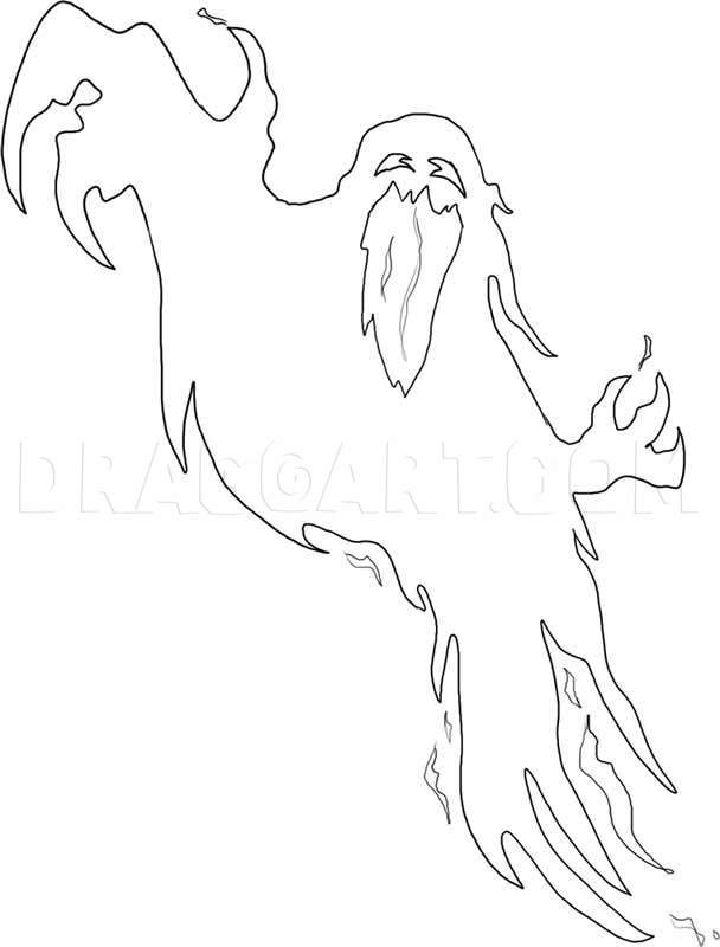 Ghosts are usually shown as horror or terrifying creatures; however, they can be overlooked in today's media by making them look cute. If you want to draw ghosts in their natural habitat, then this is the guide that you need to follow as it will help you draw a terrifying and creepy ghost! Just follow this whole guide step-by-step, and you will be done in no time. dragoart
12. Ghost Face Drawing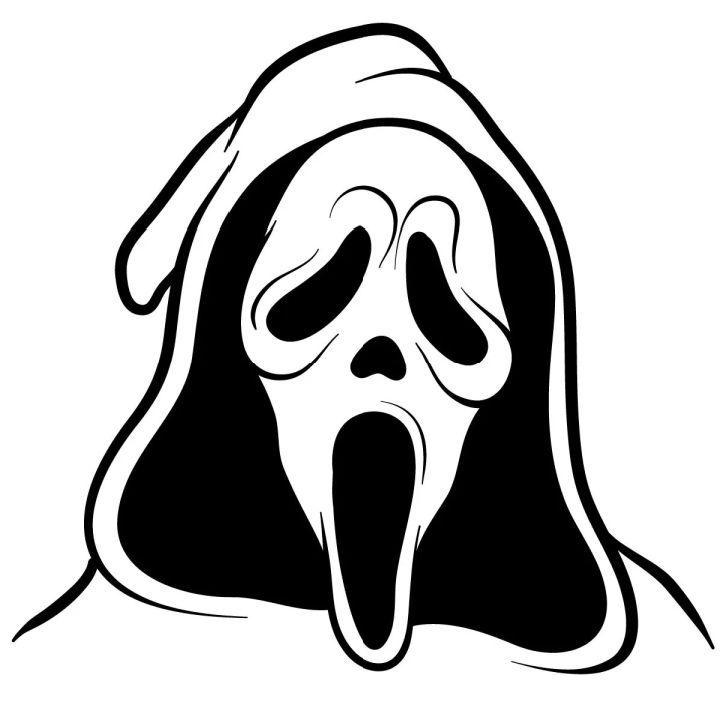 Here's another horror ghost face drawing. This is a great drawing to learn as it is a really common symbol for many things – such as haunted houses, scary stories, tattoos, etc. Any good artist needs to know how to draw a ghost like this one. It has an open mouth and a scary face with a hood on top of the skull. Only a few basic steps are required to draw it. sketchok
13. Draw a Pac man Ghost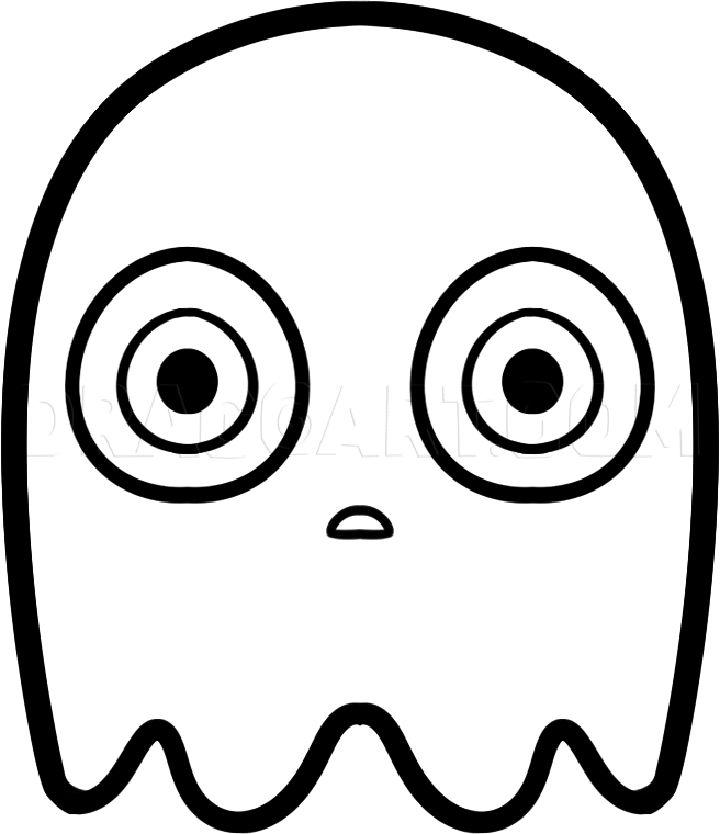 Pac man ghost is probably one of the most famous ghosts out there. If you've always been a huge fan of Pac man, then you need to draw this adorable ghost that is inspired by that famous game! This one has a creepy expression, with big eyes and an open mouth. Any beginner can easily draw it as it only requires straight lines and no shading. dragoart
14. Realistic Ghost Drawing for Halloween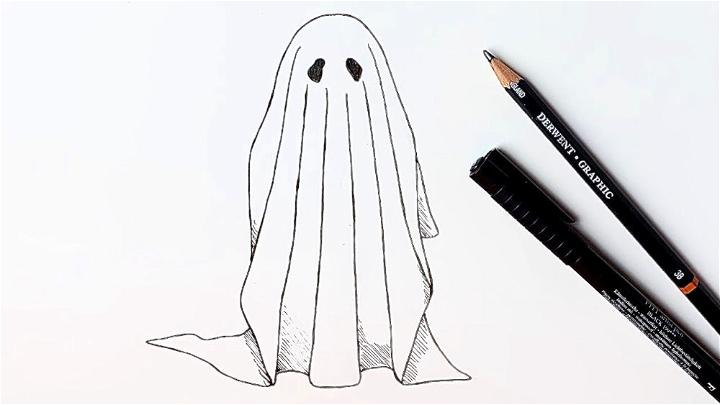 Halloween season is the perfect time to take you're your supplies and start making a realistic and creepy ghost-like this one, to stick up on your wall! The only supplies that you will need are a paper, pencil and a maker. You will be done making this beauty in just a few minutes, and then you can either keep it in your sketchbook until Halloween or put it up!
15. Easy Halloween Scary Ghost Drawing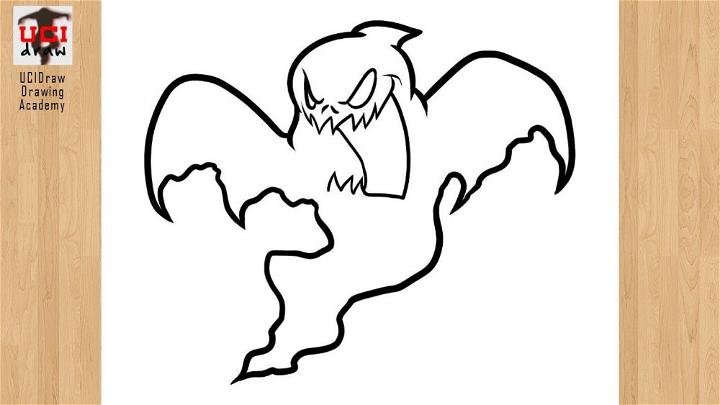 In comparison to the other creepy halloween drawings in this guide, this one is different. Why is that? It's simply because most of the ghost drawings in this guide are for children, so they are kept cute and wholesome. However, this one has a really scary look to it, and it would be the perfect drawing for a spooky-themed event. You can also make it for fun.
16. How to Draw Cat Ghost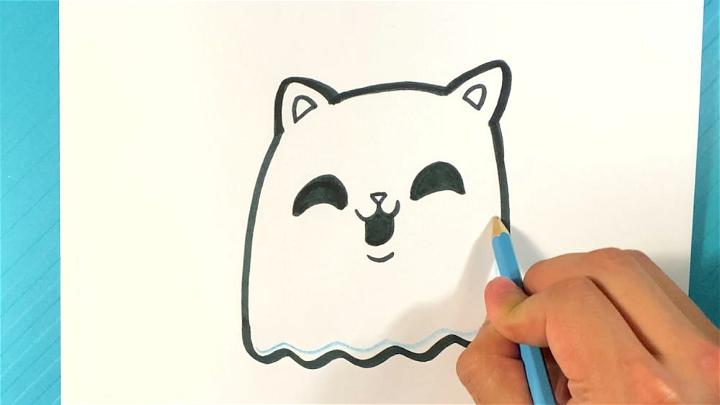 Have you ever wondered what a cat ghost would look like? It can be really exciting to look at new types of ghost drawing ideas, and this is one of them! It has a kawaii and cute look on its face – due to the open mouth smile, a small nose, and cute little ears! Moreover, you can also draw this friendly image with your child as he/she would love to draw something like this! youtube
17. Draw Among Us Ghost for Beginners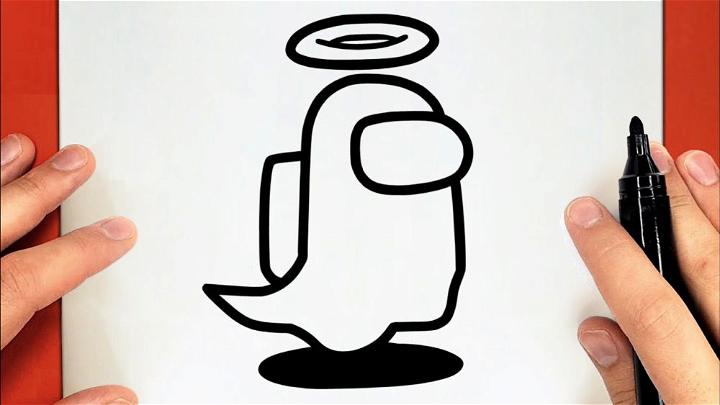 Among us is a famous game these days and many people have been playing it around the world. It gained its popularity recently during the lockdown, and this game did a marvelous job at connecting people online. If you are a huge fan of this game and want to draw your favorite ghost, then just follow this guide and then color in your favorite one! Isn't that amazing? youtube
18. Simple Creepy Ghost Drawing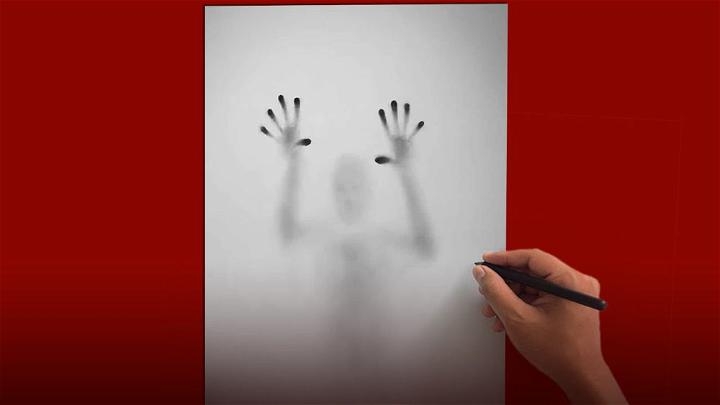 Here's a drawing that will send shivers down your spine! Why is that? Just take a look at how to creep this picture looks! Imagine putting this up in your Halloween-themed party or even just keeping it in your sketchbook. If you show your sketchbook to anyone, they will be surprised to see a drawing like this! So, are you ready to give this drawing a try?
19. Draw a Scary Ghost Girl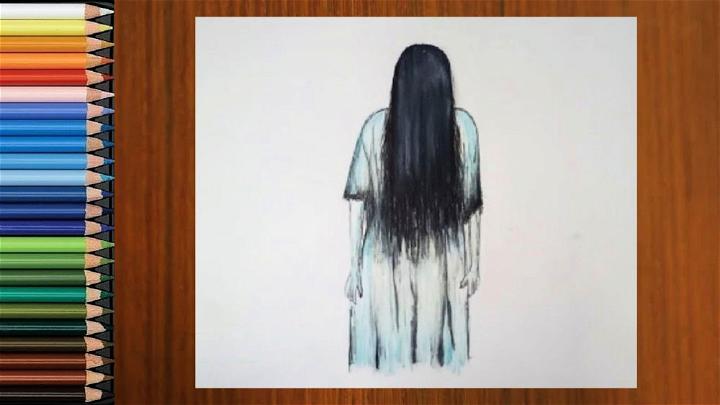 It is said that most ghosts are girl souls! Isn't that interesting? Well, now that you know that fact, it's time to draw a creepy girl ghost! Here's a great guide you can follow to make this realistic-looking ghost. This girl ghost has all the common traits you might have heard – long dark hair, a white dress, and a creepy vibe. So, are you ready to give this drawing a try?
20. D Ghost Drawing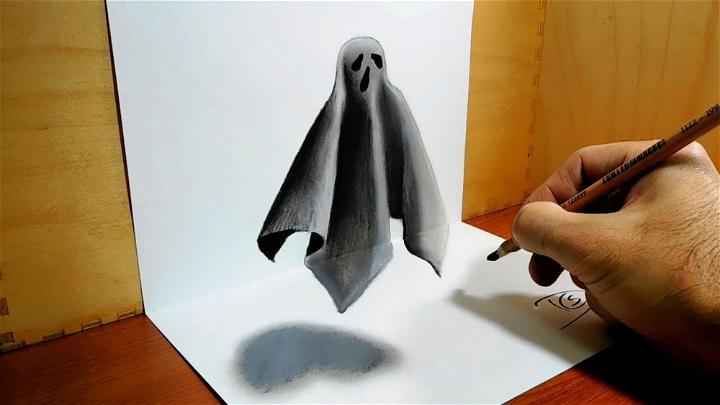 Is this ghost real? Don't you think that it's so shocking to see this drawing look like that? Well, the truth is that it's just made on folded paper, and that gives off a realistic vibe. This is called the 3D effect, and any beginner who has learned shading can easily make this in a few minutes. You need to start by folding the paper and then drawing the ghost's outline. youtube
21. How to Sketch Ghost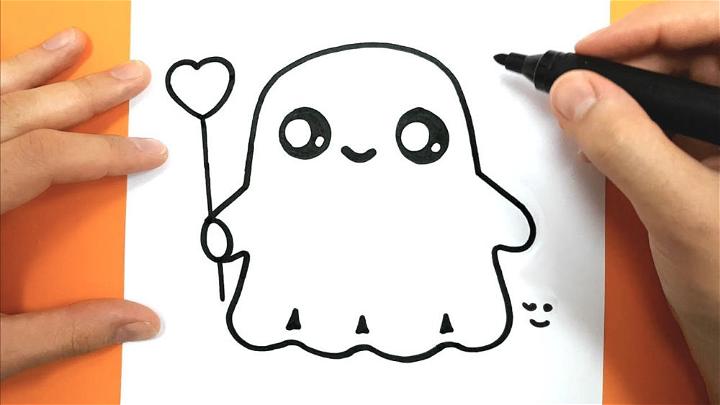 Drawing is one of those fun activities that you can always do with your child. Which little kid doesn't like drawing? If you feel like your child doodles a lot in the textbooks, then you can give him/her an actual drawing task like this one. What should you do that? Well, once they show it to you and you compliment them, it will give them an ego boost and make them more confident!
22. Easy Ghost Drawing for Kids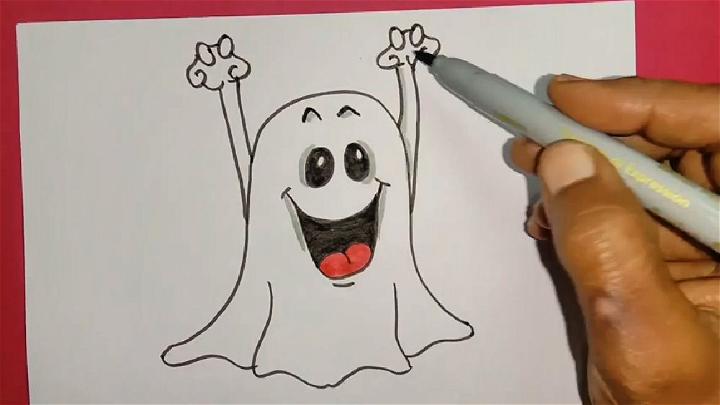 Ghosts can be scary, but you can choose to show the good side of these creatures to your little ones. Here's a ghost with a really friendly and adorable expression. The ghost almost looks like it's doing the trick or cracking a funny joke – which will amuse your child and make them want to draw it! Isn't that amazing? You can start by making the mouth and then moving towards the body, drawing steps. youtube
23. How to Draw the Ghost Emoji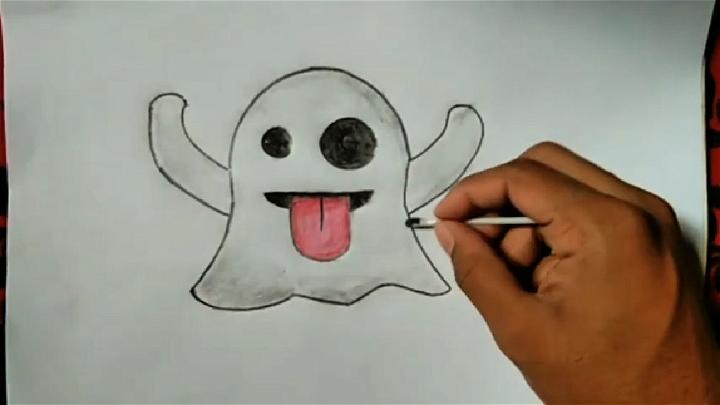 The ghost emoji indeed is one of the most viral and used emojis. Why is that? Well, it's because the emoji is not only super cute, but it also has a nice expression to it! Emojis are used by people to express emojis, and what can express emojis better than the silly look on a ghost? You can draw this with your little ones and tell them all about expressing emotions! youtube
24. Draw a Smiling Ghost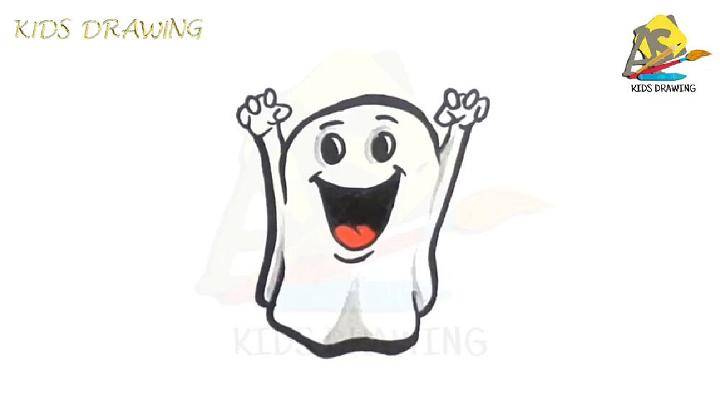 This ghost is really fun to describe – it has its hand in the air, a wide smile on its face with the tongue out, and bright, happy eyes! Don't you just love that? Well, it's also super easy to make – you just need to follow the step-by-step instructions in the plan. Moreover, you will only need a few supplies – a pencil, paper, maker and a pink pencil for the tongue. youtube
25. Draw Ghost Rider Step by Step Instructions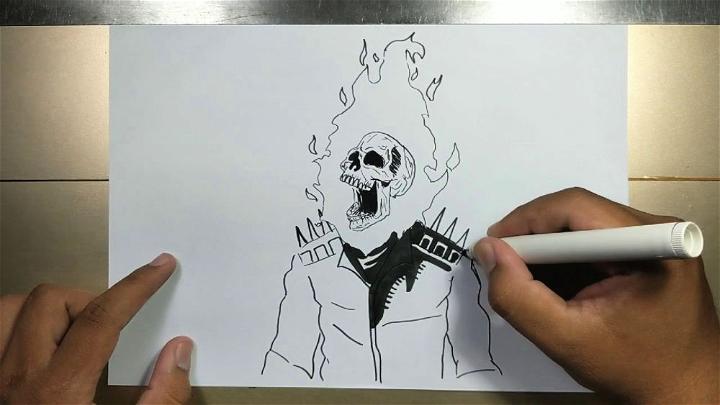 Ghost rider bike is already discussed in this article but if you also want to make this gorgeous famous ghost, then just follow this guide! Don't you just love the look of this ghost – the head flying in the fire and the gothic costume with blades? It will be really fun to re-create this amazing drawing in just a few basic steps. So, are you ready to try out this drawing?
26. Draw Ghost with Pumpkin Hat

Last but not the least, here's a ghost with a pumpkin hat! In comparison to the other ghost drawing ideas, this one is different as this ghost is not only super small but has a pumpkin hat! The hat is very detailed and can be fun to draw. This would be the perfect option to draw with your child, and he/she is going to have a great time drawing this cute little face and ghost's body!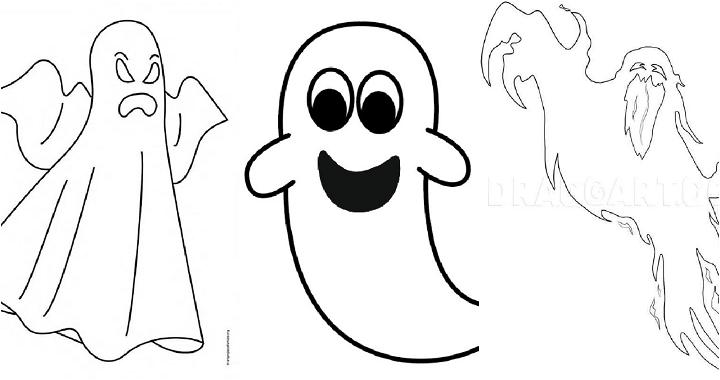 Conclusion:
So, are you excited to choose your favorite ghost drawing and get started? It's not only going to be super fun but also relaxing. It is scientifically proven that drawing can be relaxing as you can live the moment and draw your anxieties away! How does that work? Your body releases happy hormones like serotonin and dopamine, which can improve your mood. Moreover, this is also great to do with your children as it can not only improve their mood but also help them with their motor skills and creativity. All these ideas will help you to learn how to draw a ghost easily.