Have you updated your home and interior decor but still have those rugged table tops ruining the view of the entire space? Then consider remodeling the table top without actually replacing the whole table with these 25 durable DIY table top ideas that help create the enchanting visuals of your home. These DIY table top ideas involve doing amazing decorative makeovers of the table tops so they can be matched with stylish interiors. This will not cause a load of buying new tables on your wallet. Whether you are bored with the same old look of your table tops or looking dull with the rough and weathered surfaces, you will get solutions here to get them brand new again.
Explore these 25 DIY table top ideas that will share many different ways and hack to revamp, refurbish and renovate those old and weathered table tops. With the help of these easy DIY outdoor table plans, you will be able to create lovely customized table tops fitting best to your current home decor theme.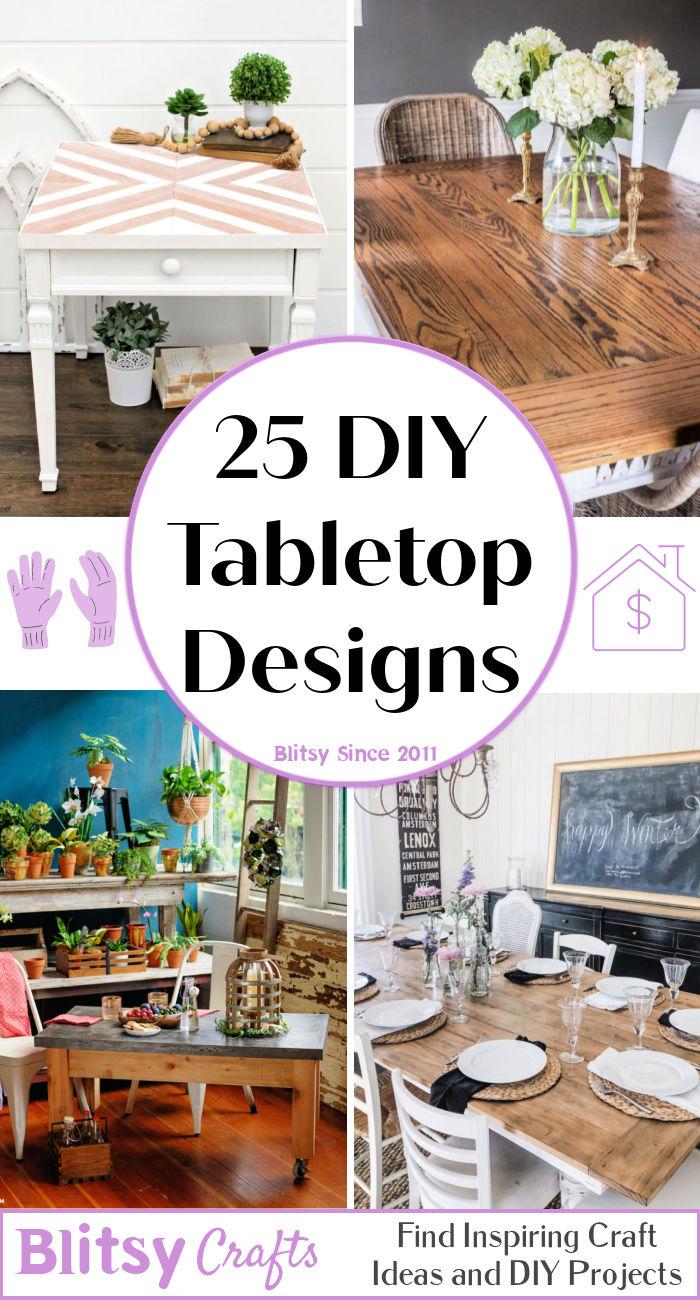 The main focus of these projects is to build the new table tops or update or revamp the old table tops so they will look beautiful again. You will learn here to build the new wooden and concrete tops for the tables like a pro. At the same time, you will also get here instructions to create that beautiful chevron and mosaic table tops, sure to rock in the modern geometrical interiors.
This does not end here. You will learn here to build acrylic table tops also from scratch. Finally, these DIY table top ideas will share the whole tricks of the trade to build the new gaming table tops that will rock give a fun boost to a space and a visual boost.
1. DIY Wood Mosaic Table Top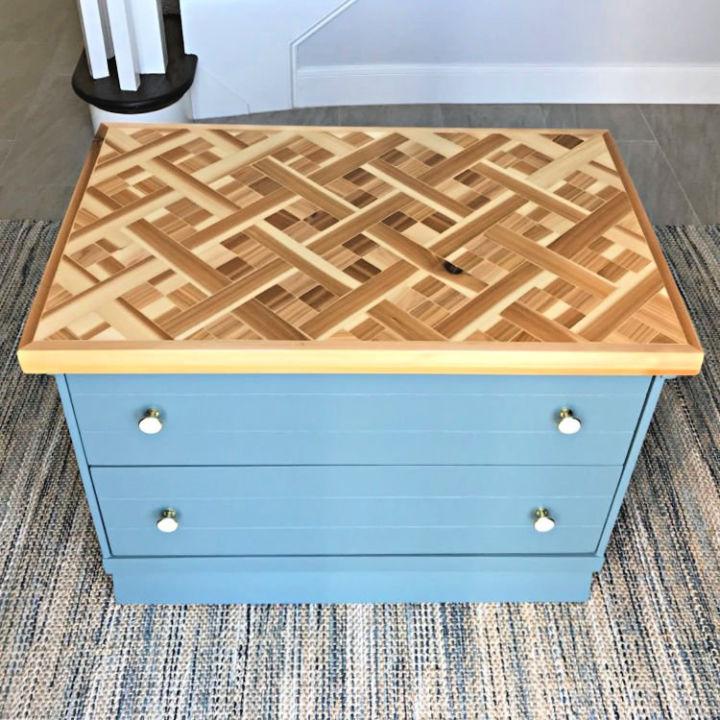 Make yourself the prettiest table tops and enjoy the perfect table additions to your spaces. This lovely DIY wood mosaic table top to get your nightstands or side tables is perfectly beautiful and catchy. Using 1X2 dimensional lumber wood with your tools. Check out the details of the idea here! abbottsathome
2. Wooden Table Top Plan

You can easily make this big wooden table top out of the wooden plywood planks to host big family dinners with family and friends. The giant wooden table top has easy to put together with an easy-to-follow instructional plan given here with a complete list of the materials and the supplies. Check out the details here! my100yearoldhome
3. How to Make a Wood Slab Table Top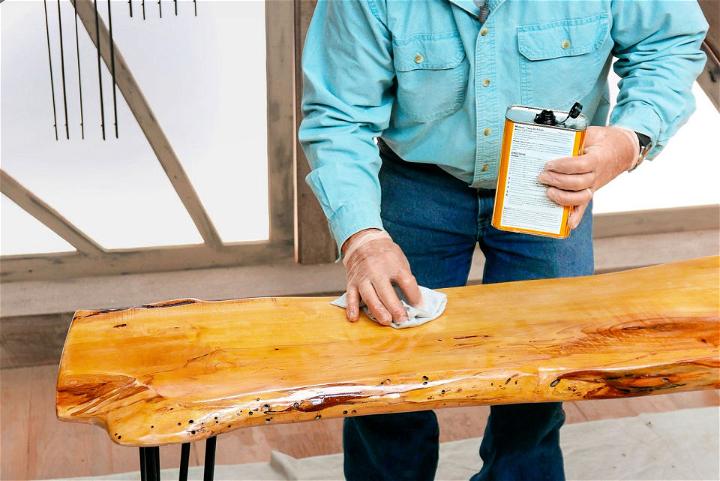 Here is something different and gorgeous to steal the charm in your home furniture. This wood slab table top is made out of an old wooden piece of the tree trunk. Some metal has been introduced to the wooden structure of the table top add some modern chic value to it. Learn the complete process here and also to get the shiny surface of the table top. Details here! thisoldhouse
4. DIY Concrete Table Top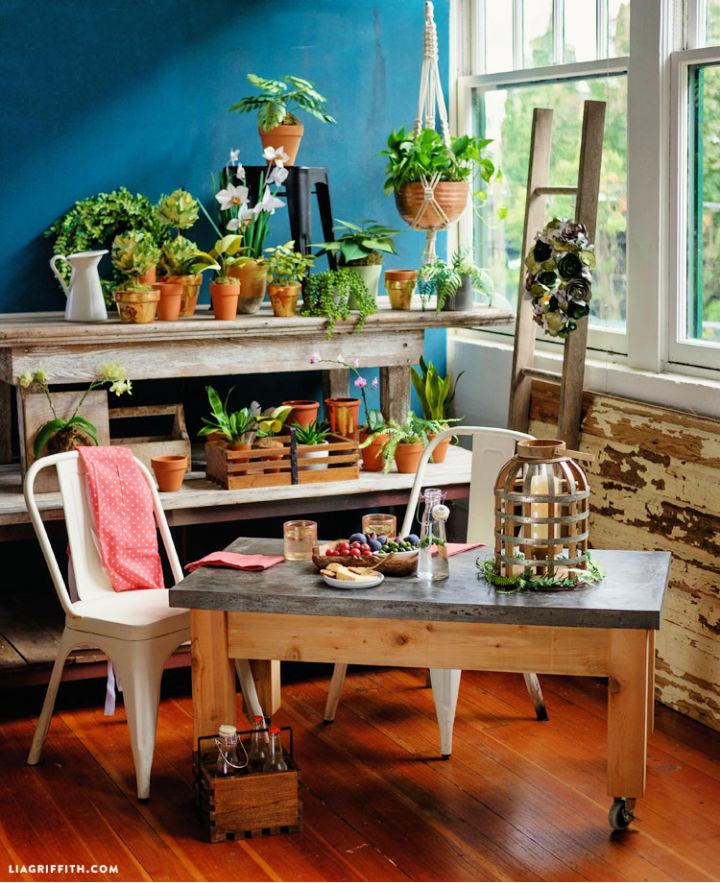 Want something quirky and cool to add to your home furniture? If yes, then adding this DIY concrete table top is the best thing to put your hands on. This small and cute table top comes out to be not only sturdy and robust but also quite good-looking and unique. You need plywood, wire mesh, concrete mix, caster wheels and the regular crafting tools and hardware to work up this lovely table top. Check out the details here! liagriffith
5. DIY Fire Pit Table Top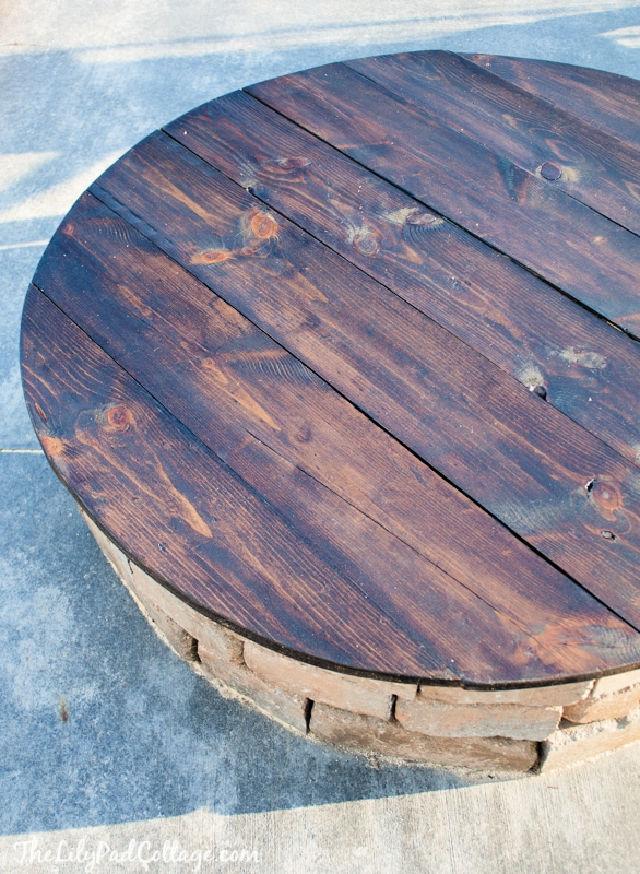 Now your fire pit will be your snack table for the day and fire pit joy for the night. By covering the fire pit with a wooden table, you can use it as a perfect coffee table for the day with your family and friends. Using the long wooden boards, putting them together, cutting a circle out of them according to the diameter of your fire pit and finally staining it are the things to do. Details here! thelilypadcottage
6. DIY Farmhouse Table Top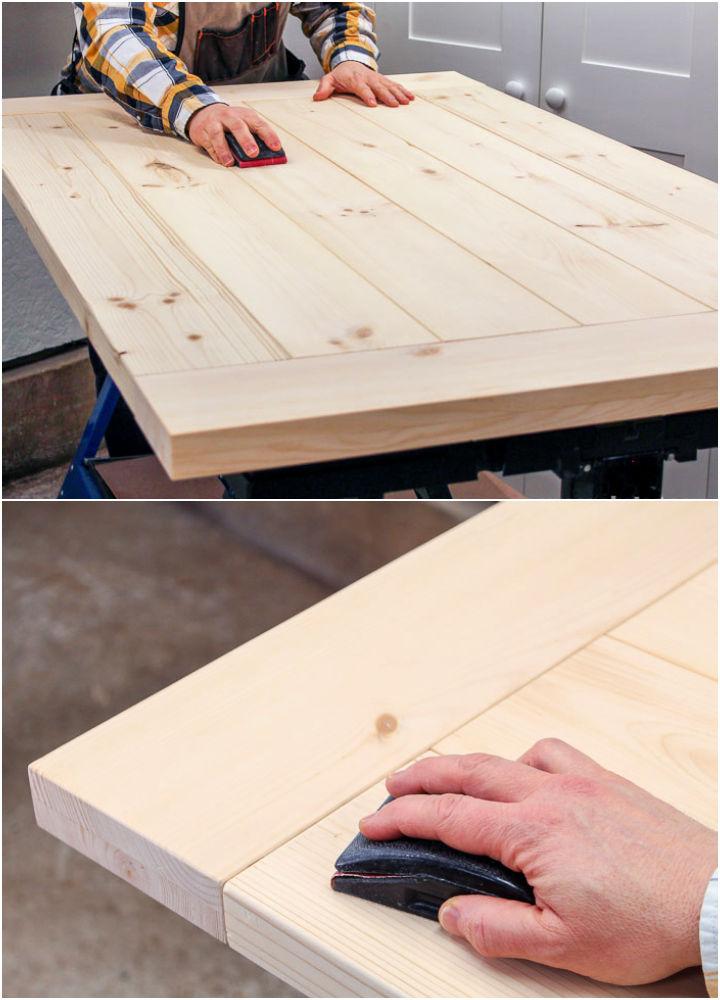 Here is this lovely DIY farmhouse table to build and fulfill your long-lost wish to have one in the house. There are only a few things that you need to make this lovely and simple DIY farmhouse table top on your own. So get your hands on things like wooden boards, screws, pocket screws, washers and glue to work it up. Check out the details here! sawsonskates
7. Retrofitted Dining Table Top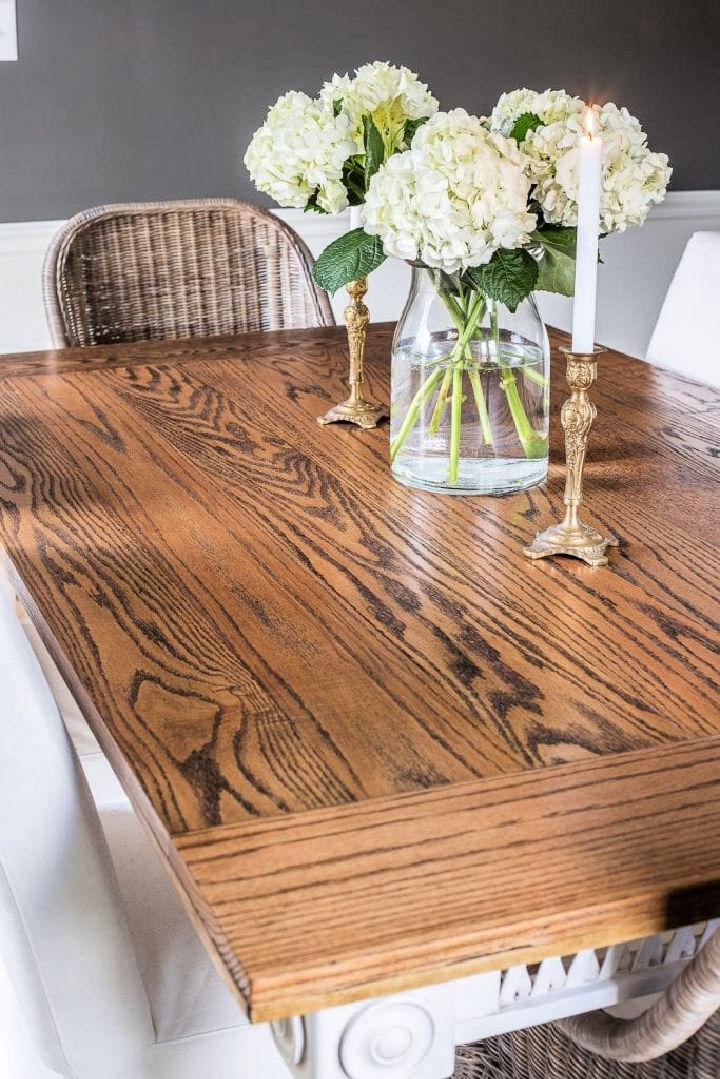 You do not need to change your dining table and spend a fortune on this retrofitted dining table top to cope with the problem. Yes, grab the wooden boards and put them together to shape up the wooden dining table top, then add the dark rustic stain hues to work it up so nice and easy. Check out the detailed idea here! blesserhouse
8. Build a Dinning Table Top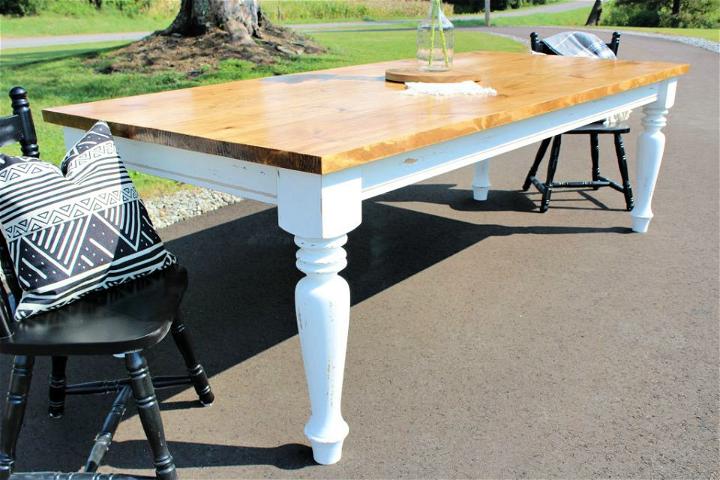 Building tops for your dining tables is one of the best and the cheapest ways to work up a dining table that is worn out and old. This gorgeous dining table top is easy and fun to build with the basic tools and supplies on hand using wooden boards. The idea is best to work on for your dinner tables, outdoor breakfast tables, and porch. Check out the details here! woodshopdiaries
9. Round Concrete Table Top

Make this perfect round concrete table top for your porch table and bring some freshen-up and good vibes to your spaces. Using a wooden table top and the concrete mix, you can easily work up this super cute and fun-looking table top on your own. The idea is quite easy and fun to work on, and here are the details of it. Check out the details here! homefortheharvest
10. Wood Mosaic Table Top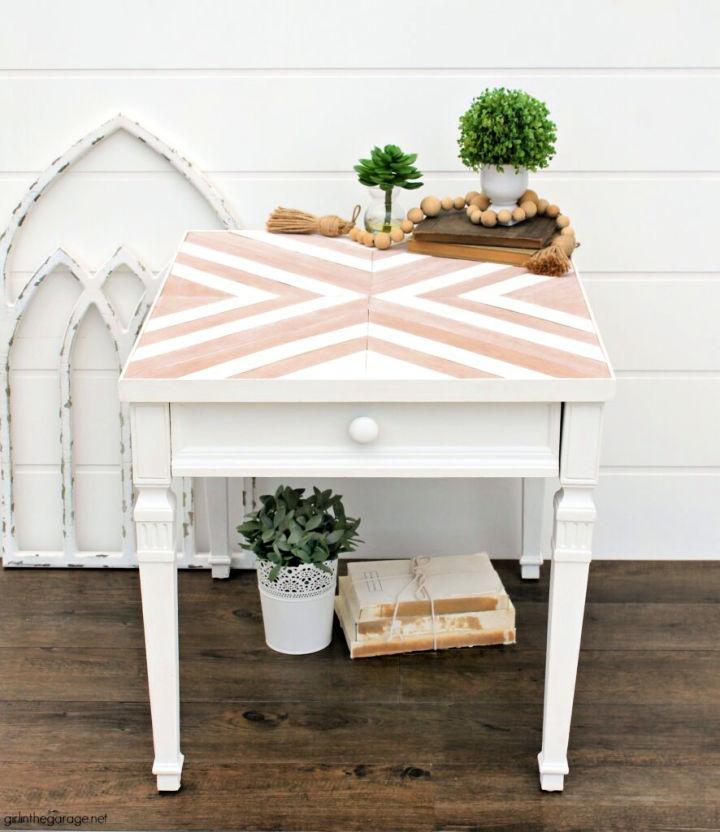 Here is this mosaic table top to win over your hearts with its soft and subtle beauty. The wooden beauty table. This mosaic wooden table top is the best thing to work on when you are bored of your old table and want to change its look. You can either make a perfect new table top, or you can simply paint up the old one. Check out the details here! girlinthegarage
11. Build a Patio Table Top

Here is this patio table top to work up and create the best thing for your patio. The table top is made out of tinted wooden reclaimed pieces, and you can make it easily at home. Just put together those differently painted or tined wooden pieces together and cut them into a diameter, and it's done. Check out more details here! atlaneandhigh
12. Faux Concrete Table Top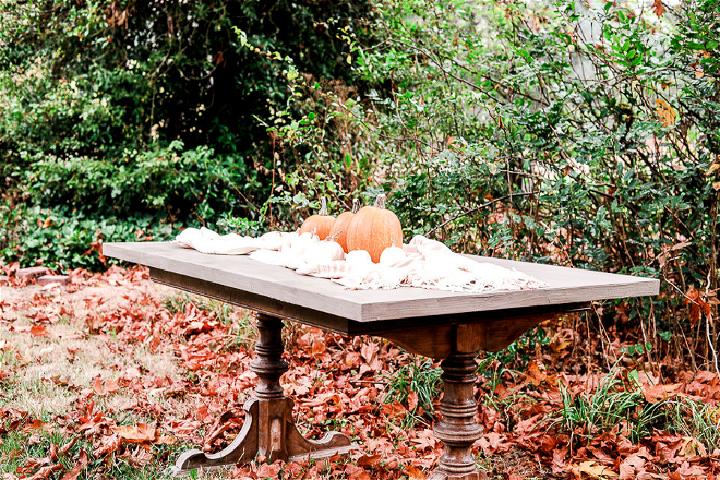 Here is this faux concrete table top to make and get the best results for your outdoors. The wooden table post and the concrete table top really add to this table top's beauty and charm. You can work up this super cute and fun-looking table top right on the link here and save yourself a lot of time and money. Check out the details here! sheholdsdearly
13. DIY Planked Table Top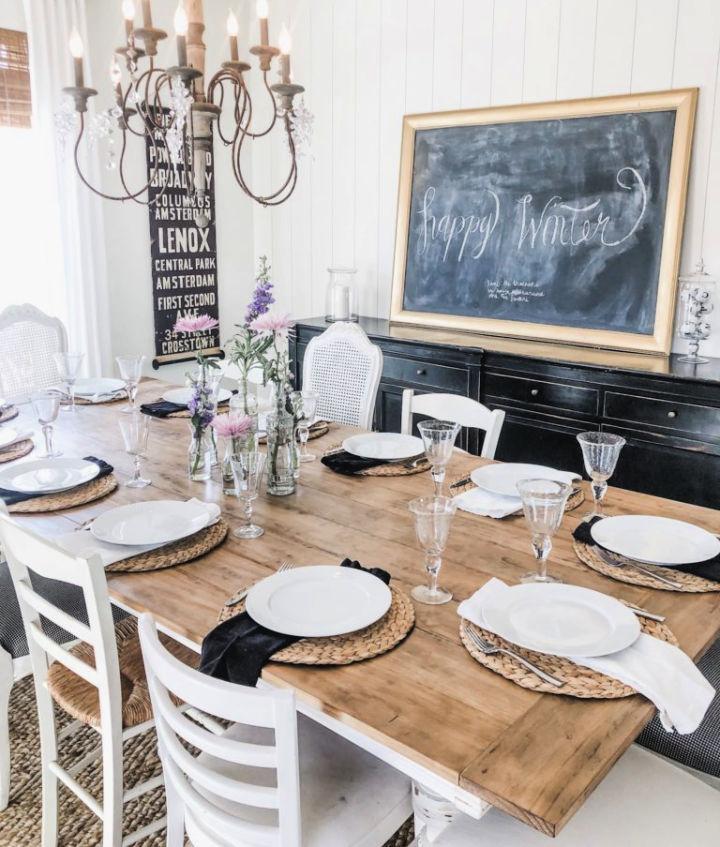 If your family has grown big in recent years and you need a bigger dining table for the grown needs, then here is the solution. You can add a bigger table top to your dining and let the extra members get adjusted on it. This wooden planked table top is the best thing to make as it has been put together with wooden boards. Check out the details here! karinskottage
14. Make a Epoxy Resin Table Top

Here is a cute little round table for your kids to get hands-on and make the perfect crafty place to have fun on. The quirkiness of this table top lies in it being so gorgeous with that epoxy resin work done on it. So get a wooden round, colors in white, brown, turquoise, silver and black, along with 16 inches legs to create this lovely and cute kid's craft table. Details here! diycreators
15. DIY Mosaic Tile table top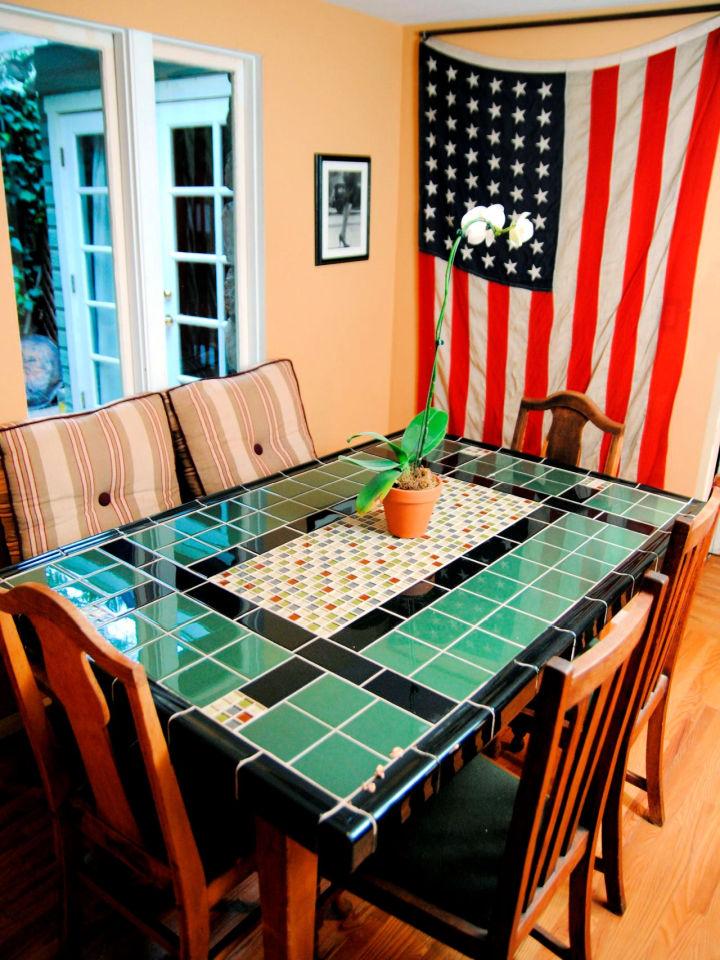 Do you want something beautiful and fun for your kitchen tables? If yes, then here is the idea of making this DIY mosaic tile table top for the purpose. This colored table top with black borders and lining creates a really creative and pretty look for the table top and makes it perfect for a chic and modern home. Check out the details here! hgtv
16. DIY Acrylic Coffee table top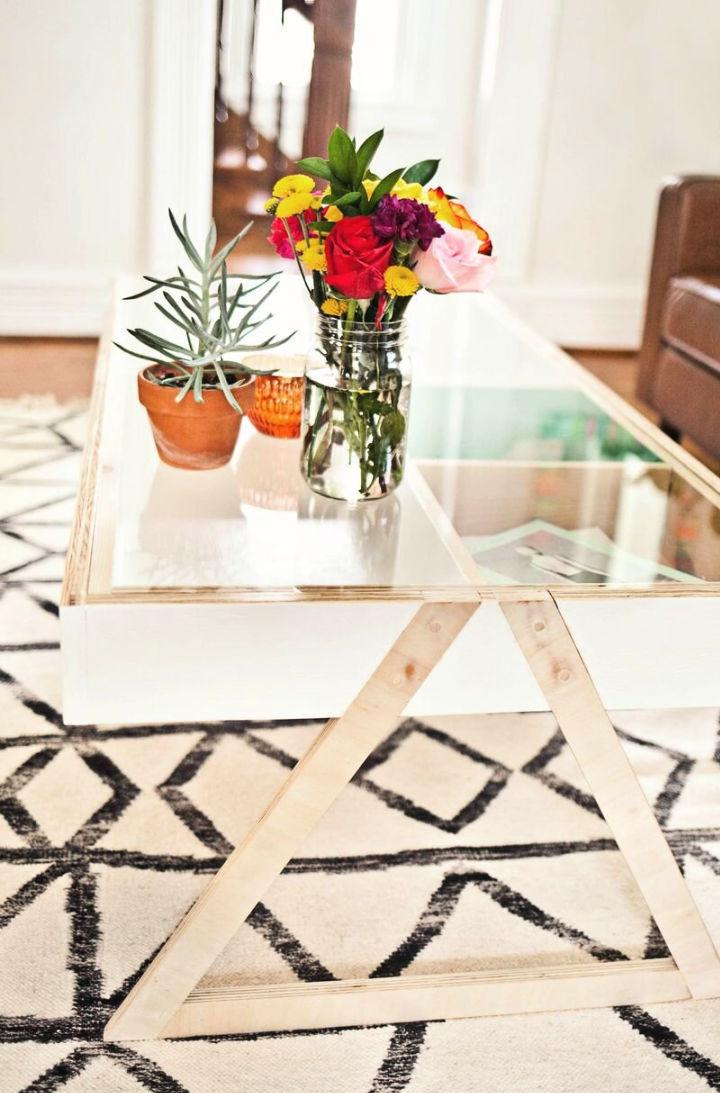 Here comes the two-in-one coffee table top to get your hands on. The gorgeous and minimalistic design of the DIY coffee table with an acrylic top is quite alluring. The table top lifts reveal a lot of storage space inside and let you hide so much of your knick-knack stuff in it too. Things needed for the table top are the hardwood plywood, acrylic sheet, wooden dowel, screws and glue. Rest of the details here! abeautifulmess
17. Homemade Dog Crate table top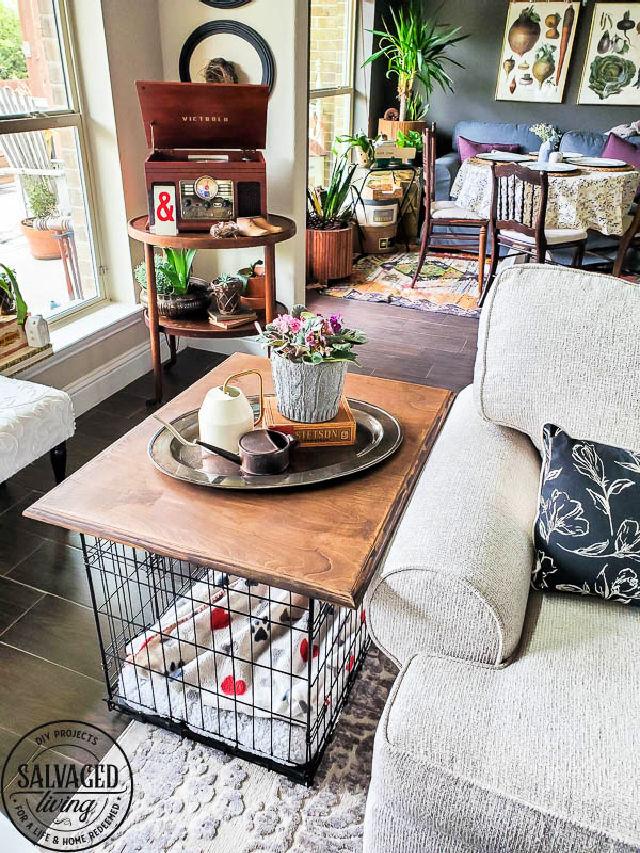 Make the most out of your dog kennel with this homemade dog crate table top project. Yes, the big dog kennel has been provided with a lovely and shiny wooden table top to hold a lot of your stuff. So you need a plywood slab to make this wooden table top a little larger than the dog kennel. Take the details and instructions right from the link here! salvagedliving
18. Justins Poker Table Topper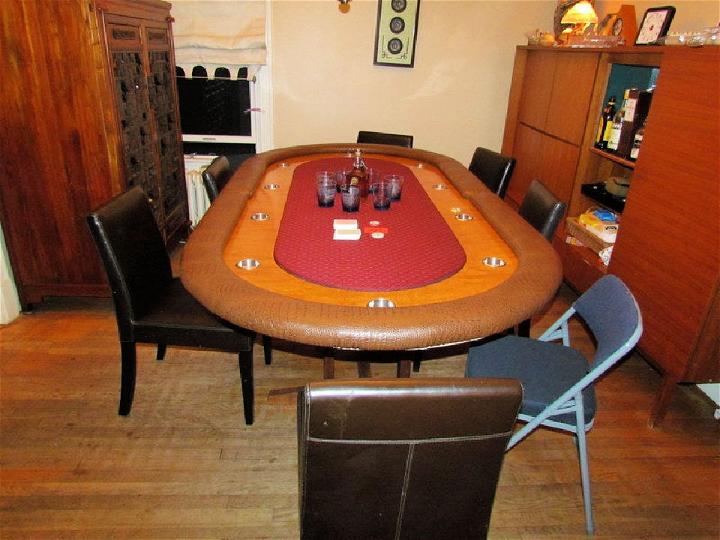 Do you love having fun poker nights in the house at the weekend? If yes, here is this Justin's poker table topper project for you to have so much fun on. This lovely and fun poker table topper has the work done with the wood and the upholstery on it, and thus you need to do some work. Check out the step-by-step details right here! instructables
19. How to Build Round Table Top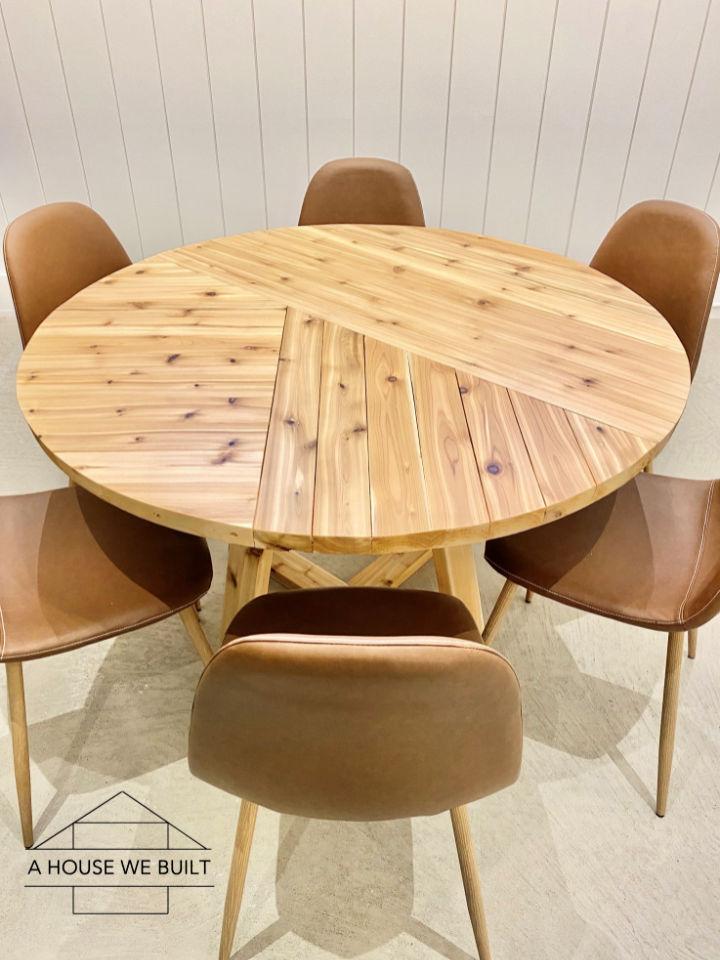 Here is the perfect idea to bring a lovely table to your home and save yourself a lot of time and money. This super gorgeous and fun-looking round table is easy and fun to make with the wooden lumber boards. So get the wooden lumber, glue, screws and crafty tools to work up the table top. Check out the details here! ahousewebuilt
20. Wood Folding Table Topper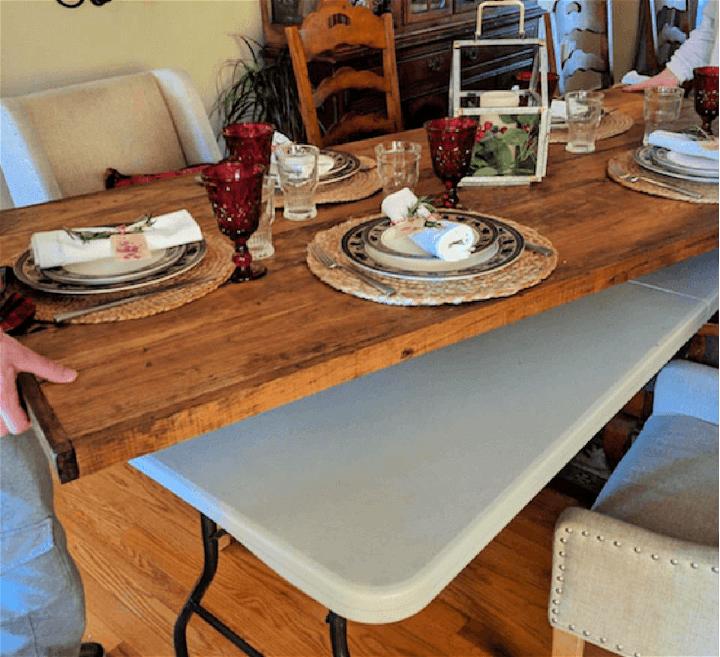 This rustic wooden table is sheer beautiful and full of wooden warmth. Here is this DIY wood folding table topper to make out of the two different sizes of lumber. Along with that, you need some screws, glue and regular crafty tools to work up the table top. The staining is where the beauty of this rustic table comes from. Here are the details! livingrichwithcoupons
21. Elegant Oak Farmhouse Table Top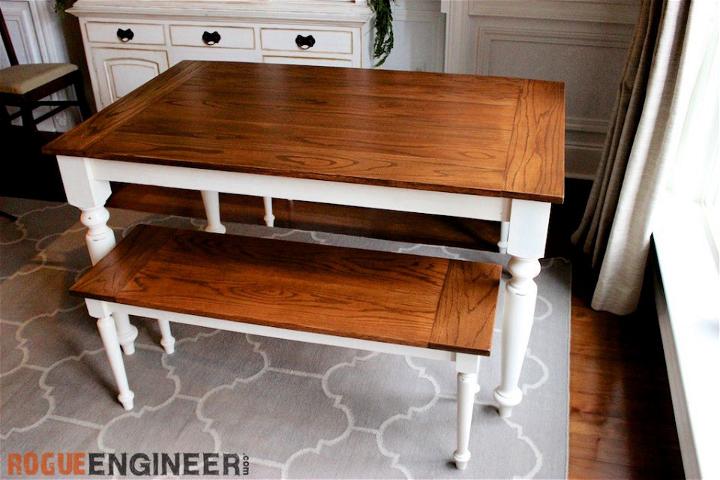 You can freshen up the look of your tables with this elegant oak farmhouse table top project and enjoy the new additions to your family of furniture. This gorgeous pair of the table and the bench has been looking so handsome and lustrous with that new oak farmhouse-style table top. Check out the details of the idea here! rogueengineer
22. DIY Plywood Table Top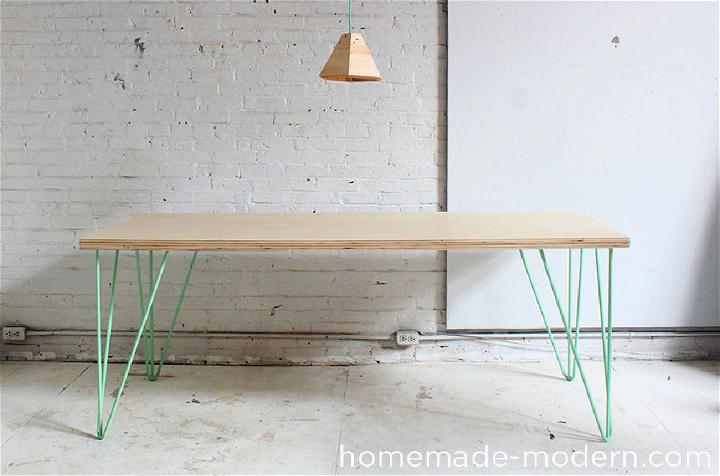 You can make a totally chic and fun-looking table on your own, and here is the idea of this DIY plywood table top'the gorgeous green-painted hairpin legs and the plywood table top yield to this modern and stylish table. So get your hands on the plywood, the needed hardware and the tools to work up this super cool and simple table top. Details of the idea here! homemade modern
23. Outdoor table top Using Merola Tiles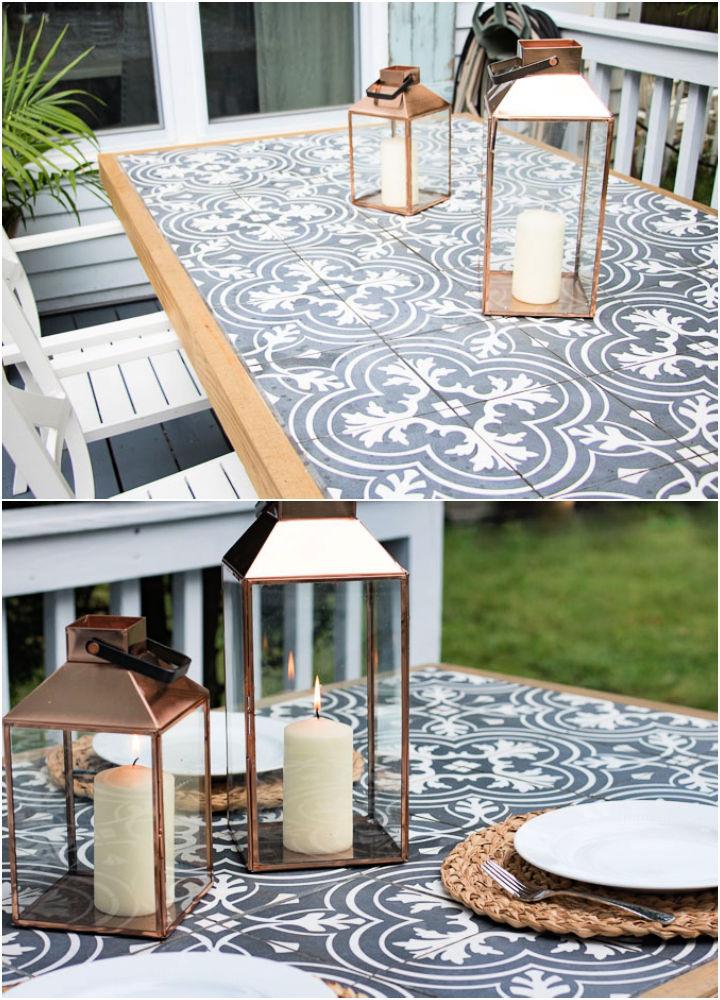 Here is the lovely and totally fantastic kind of table top that you can make using the Merola tiles. Yes, these adorable black and white patterned tiles can make the best table top for you. You need plywood to make the base of the table top and the two boxes of Merola tiles to fill it up so nicely. Check out the details here! seekinglavenderlane
24. Wood Color Block Table Top from 2x4s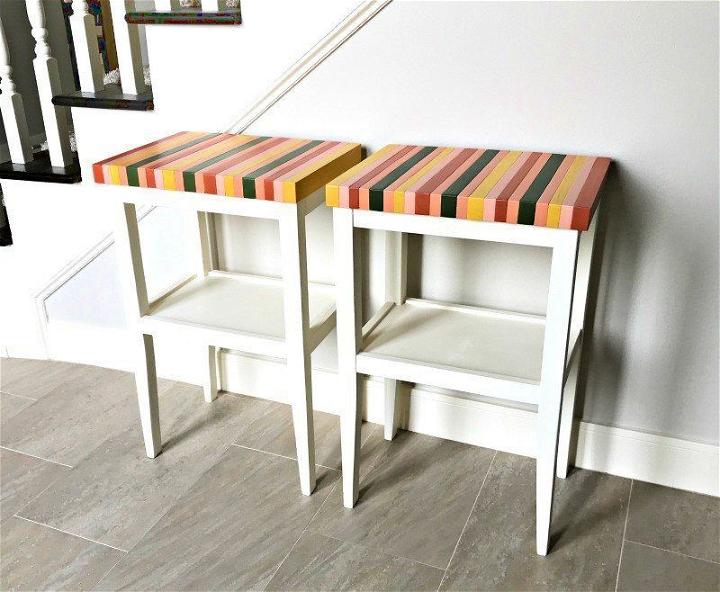 Bring colors to your furnishing collection with this wood color block table top from the 2X4s. This small table top has been renewed to the look with the color block paint and bringing so much charm and beauty to it. The boredom of your furniture is going to go away with these color block table tops. Details here! abbottsathome
25. Simple Shiplap Table Top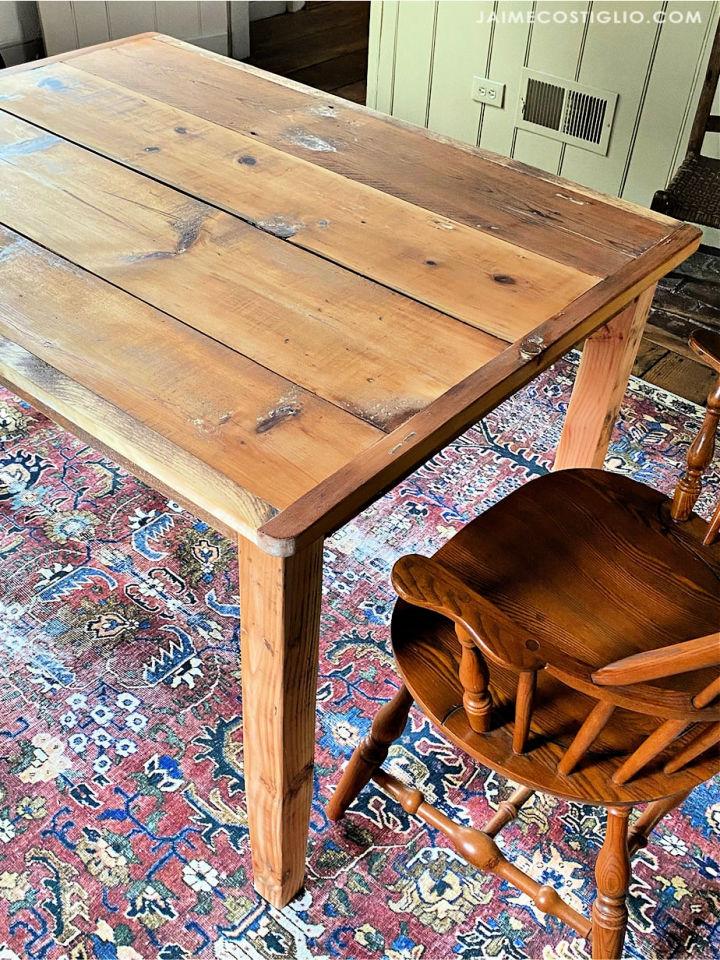 You can make the most out of the wood lying in your wood stash, and this simple shiplap table top is the perfect proof of that. Using the shiplap wood, you can easily work up this easy-to-install table top for any of your spaces and make them totally fun and functional. The table top requires the simple arrangement of the wooden tables, and you can do it on your own. Details here! jaimecostiglio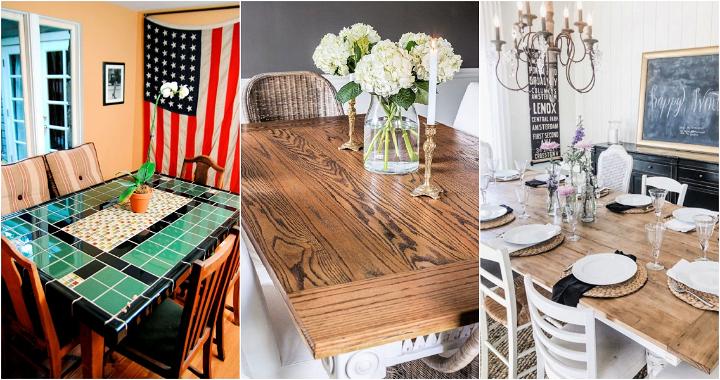 Conclusion:
Are you having all stylish and up-to-date in your newly renovated interiors except the tables? If you consider replacing your old tables with new ones, you must look through these DIY table top ideas shared to inspire.
These diy table top ideas will share comprehensive guides about how to revamp, refurbish and recondition the old table tops only without replacing the whole table. This will help save tons of money, and it will be big fun also to transform the whole table with these shared hacks. From doing custom decorative makeovers to building and replacing the table tops, you will get here directions for all. There are diy table top ideas for all skill levels, but most of them are beginner-friendly and budget-friendly.