Back to school season is quite fun and exciting, especially for kids as they are eager to buy new supplies and books for their new year. However, it can get very hectic too as the supplies list keeps increasing every year for the kids. So, here we are with an article about how you can DIY school supplies this year and save lots of money! These crafts can be very fun to make and you get the chance to spend quality time with your family. You can personalize the ideas according to your preference and use them as you like. These cute back to school supplies will help you to get more organized so you don't spend your time finding all your lost things. If you are someone who loves making DIYs and is also a stationary lover then this article is not to be missed in any case.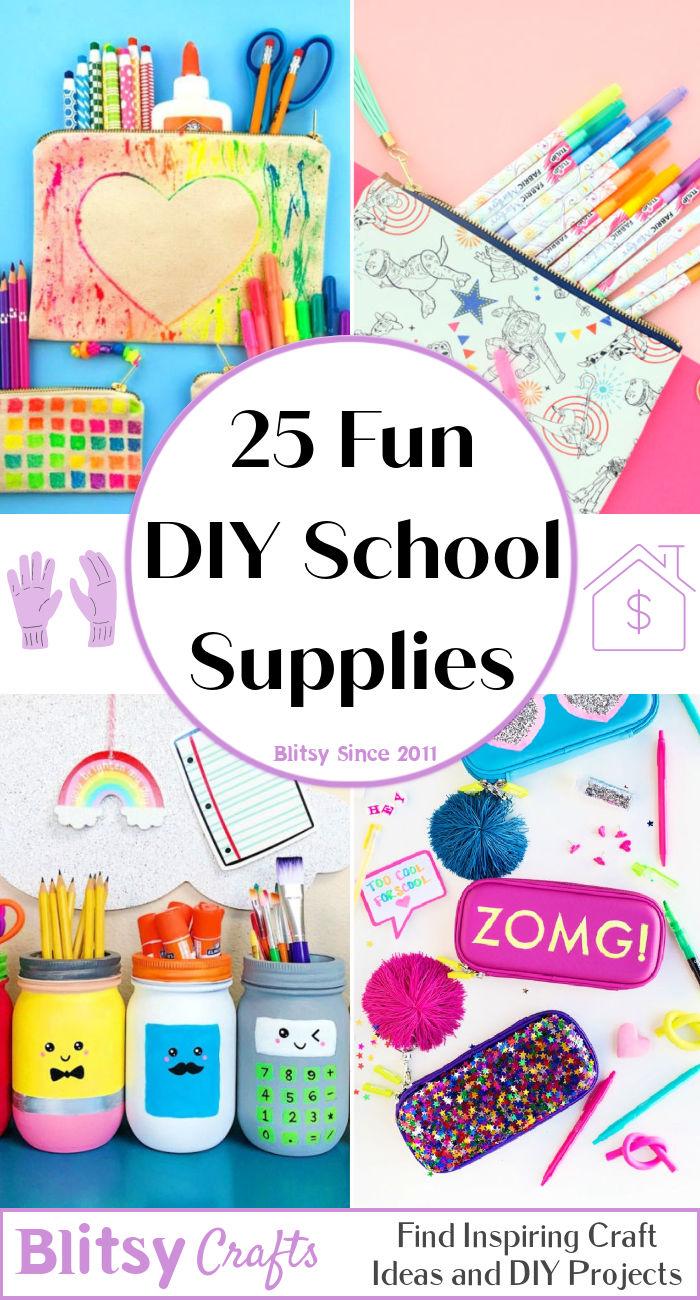 In this article, we have listed down 25 different ways in which you can make DIY school supplies. We have a wide range of options like 5 minutes pen holder for notebooks, back to school classroom wreath, paper book cover, sewn zipper pencil case, rainbow resin flamingo paper clips, unicorn notebook, glittery graphic pencil cases, back to school polymer clay pens, school supply cake, school supplies tote with cork, supplies organizer, erasers, no-sew colored pencil roll-up, reusable snack bags, color block gratitude journals, kawaii mini-notebooks, cute pen and pencil pouches, pencil toppers craft, harry potter school supplies, mason jar holder, binder storage and much more – we have it all easy diy school supplies here for you!
These DIY back to school supplies are very simple to make and won't let you lose your mind in their crafting process. Moreover, we guarantee you that your kids will definitely love these crafts and end results.
1. 5 Minutes Pen Holder for Notebooks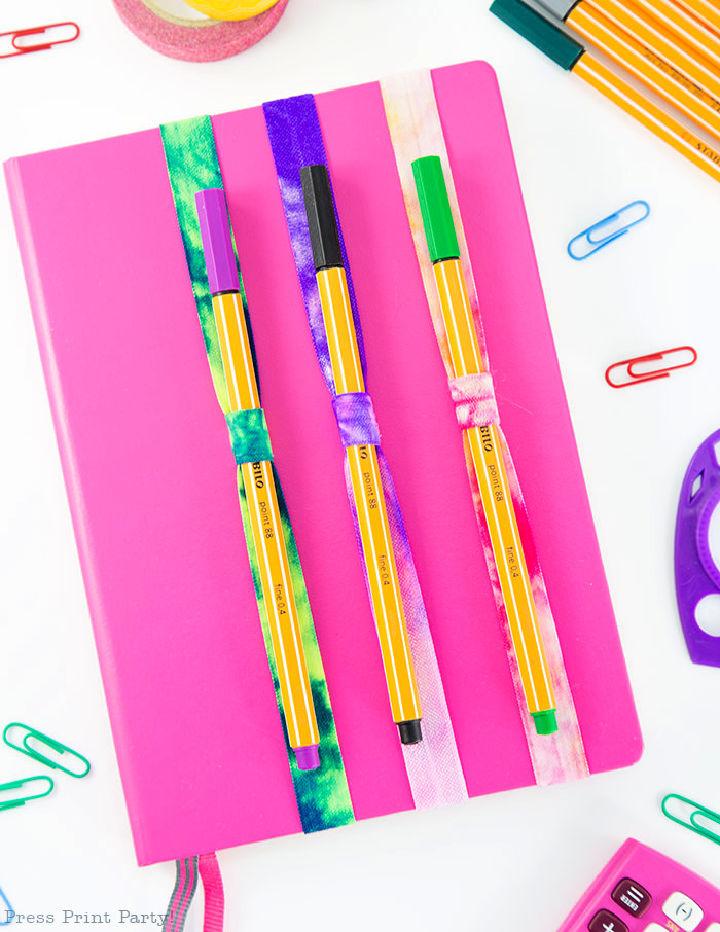 Are you someone who always loses their favorite pen? If yes, then here we have an easy and interesting solution for you. You can DIY this 5 minutes penholder for your notebooks and never lose a pen ever again! This idea is very easy to execute and you only need supplies like a ⅝″ wide elastic ribbon, scissors, thread, and a needle. pressprintparty
2. DIY Back to School Classroom Wreath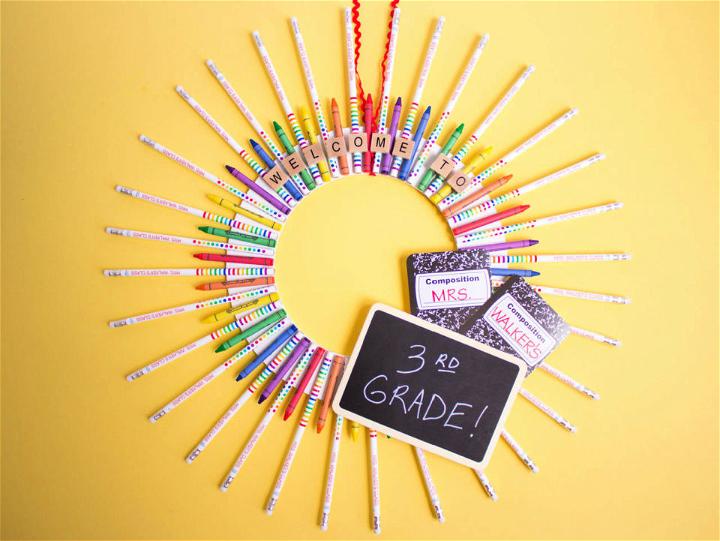 It's back to school time! So, welcome your students by DIY-ing this super cute and creative back-to-school classroom wreath. You can hang it on your classroom door on the first day of school. It can also be hanged in the classroom and is very easy to make. You just need some pencils, colors, and crayons glued together to make this wreath. Pretty simple, right? orientaltrading
3. DIY Paper Book Cover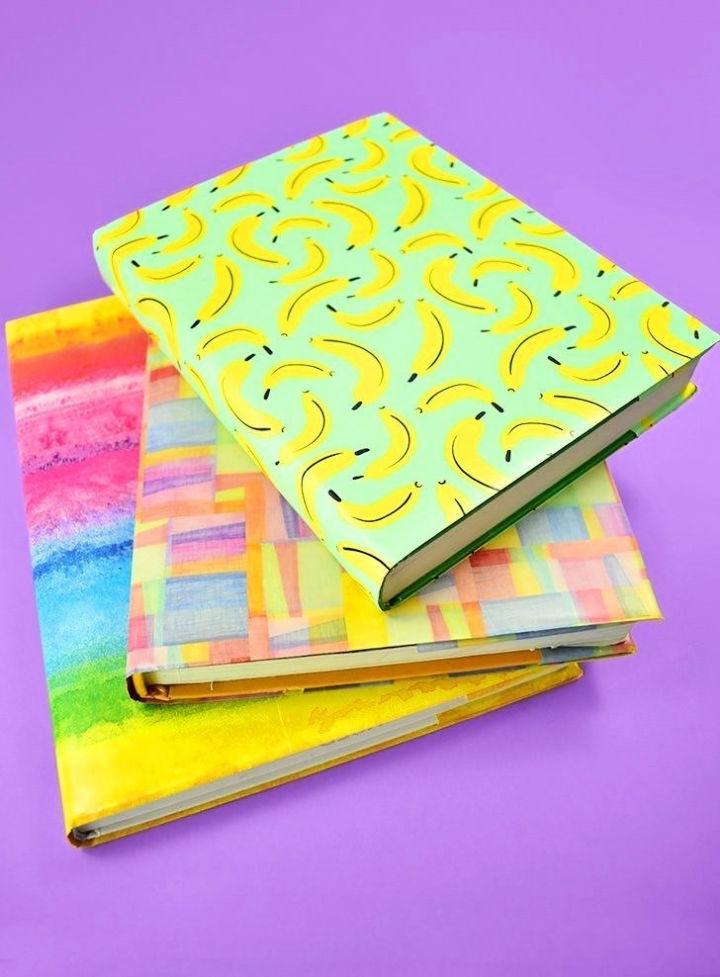 Spruce up your boring notebooks with the help of this book cover DIY we've mentioned here. It will not only protect your book but also give a new look to it in cheap! You can recycle any paper bag or gift wrap and make this DIY easily on your own within minutes. To make this, you will need some basic supplies like textbooks, a paper bag, Kraft paper, gift wrap, and a pair of scissors. dreamalittlebigger
4. Sew a Zippered Pencil Case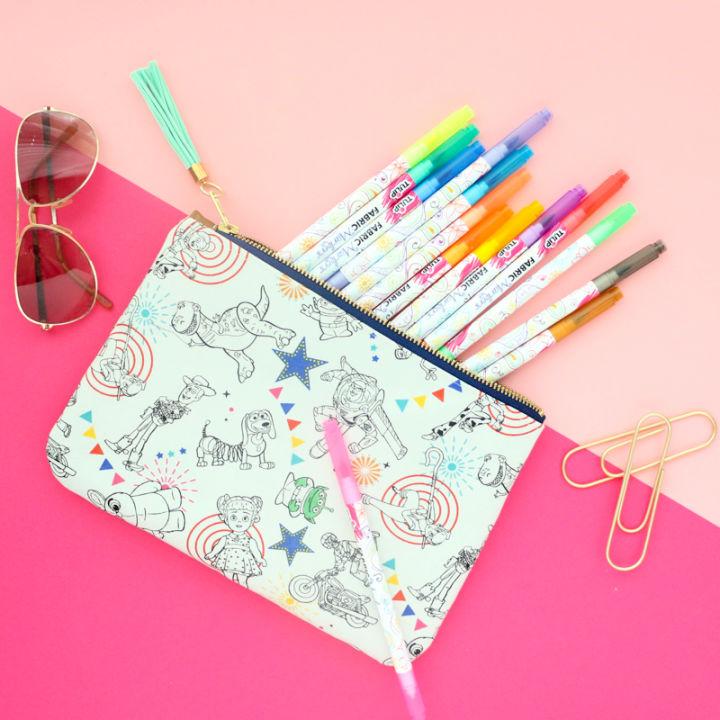 You can never have too many pouches for your beloved stationery, right? Here we have a quick and super simple idea to sew a zippered pencil case. You can customize this plan according to yourself by using any type of fabric that you like. However. You can also gift a customized one to a friend on their birthday too! To make this pouch you will need materials like ⅓ yard exterior fabric, ⅓ yard lining, ⅔ yard heat n bond lite, ⅓ yard canvas duck fabric in natural, 12" zipper, sewing machine, scissors, thread, and fabric markers. akailochiclife
5. Rainbow Resin Flamingo Paper Clips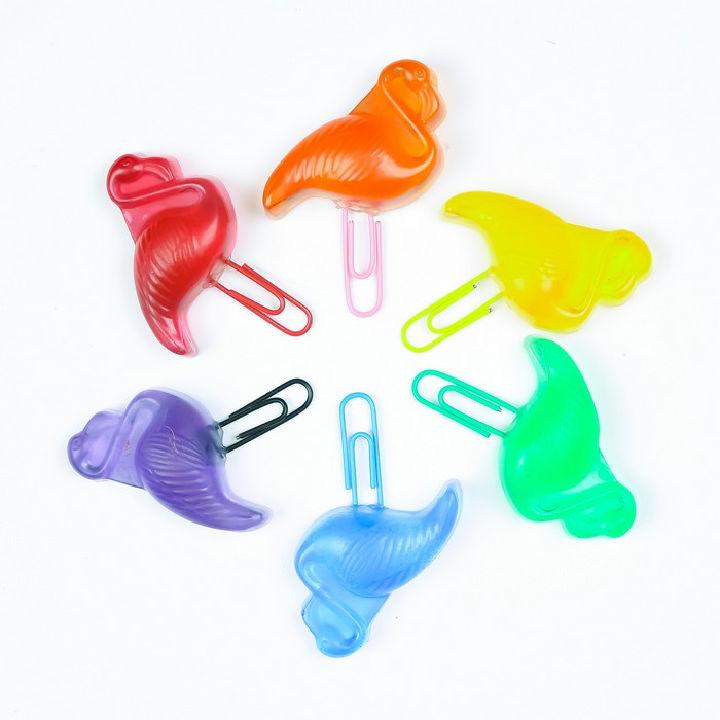 These rainbow flamingo paper clips DIY is a super cool idea to add some fun to your stationery items. You can also use these clips as a bookmark if you are someone who loves to read. It makes a nice gift for a friend too! You might feel like it is very difficult to make but it's rather too simple and easy. Supplies for this craft include enviro Tex lite, mixing cups, transparent resin dye, silicone flamingo mold, hot glue gun, and paper clips. madincrafts
6. Easy DIY Unicorn Notebook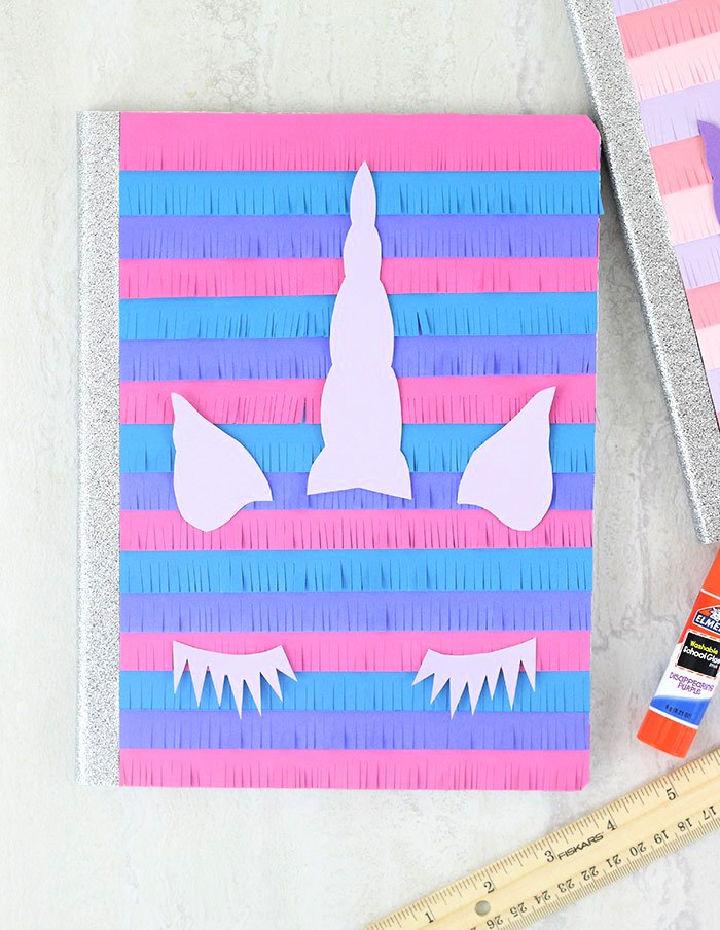 Is your kid a big fan of unicorns and they love everything made out of it? Well, here is a quick and fun DIY unicorn notebook that you can make and gift them on their big day. It will be a fun activity to try out with your kid this summer and teach them about arts and crafts. Moreover, you need some basic supplies for this project including unicorn printable, composition notebooks, cover stock in various colors, glue stick, school glue, duct tape, ruler, and scissors.  cutefetti
Paper Plate Crafts for Kids: You're going to love these paper plate crafts for kids! Get tons of ideas for animals, fish, dinosaurs, flowers, cool crafts, and more.
7. Glittery Graphic Pencil Cases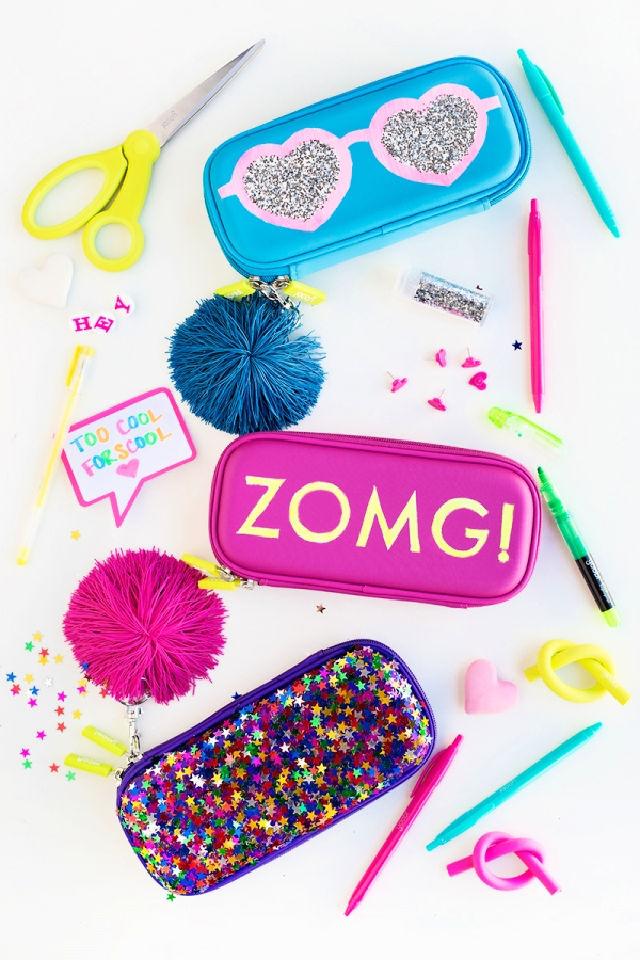 If you are a stationery lover you would know that sometimes buying fancy stationery can be quite expensive! So, this summer season, try out this DIY glittery graphic pencil case plan with your kids and get the chance to make stationery items at home on a low budget! This plan Is really easy to make for which you will need supplies like pencil cases, paints, paintbrushes, label or adhesive paper, scissors, mod podge, glitter, confetti, and printable stencils. studiodiy
8. Back to School Polymer Clay Pens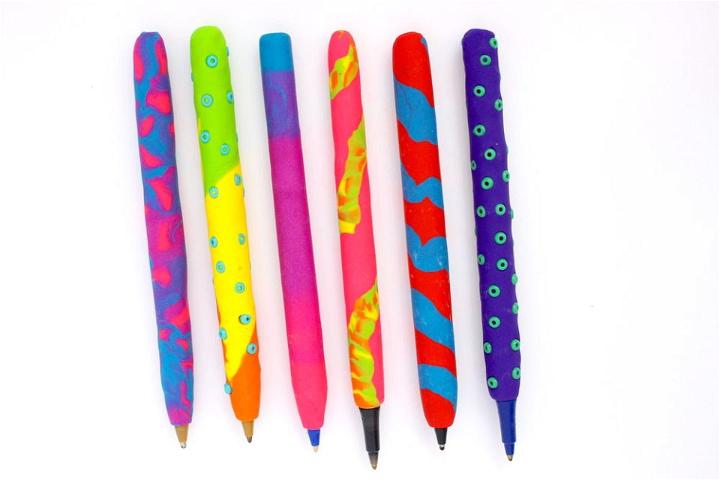 Now you can use clay to make interesting and fun DIYs too, just like this back-to-school polymer clay pens idea. It is quite easy to make and adds a unique touch to your boring pens. You will surely have a lot of fun making this craft. The supplies needed for this DIY include polymer clay, ballpoint stick pens, tissue slicing blade, clay shaping tools, roller, craft mat glass baking pan, and glass seed beads. kitkraft
9. Make a School Supply Cake for Teacher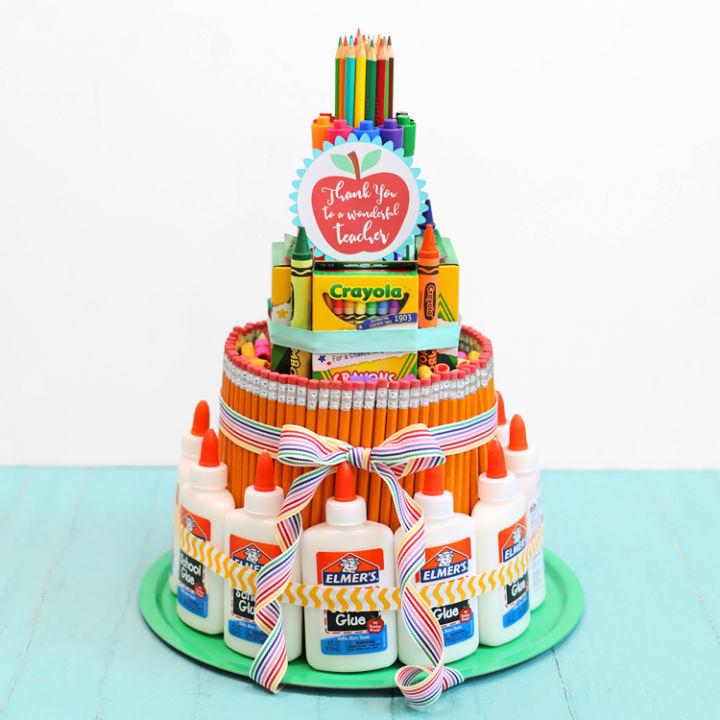 This school supply cake craft idea is an amazing gift option for Teacher's day. Now you can appreciate your favorite teachers with this super fun cake with useful supplies that your teacher can use for their school work. It is quite simple to build and is also a very budget-friendly option! The materials that you need for this plan are a metal pizza pan, spray paint, empty ice cream bucket, rubber bands, hot glue gun, glue sticks, 4″ foam cube, dowel or wooden chopsticks, school supplies, and printable teacher thank you tag. thecraftpatch
10. School Supplies Tote with Cork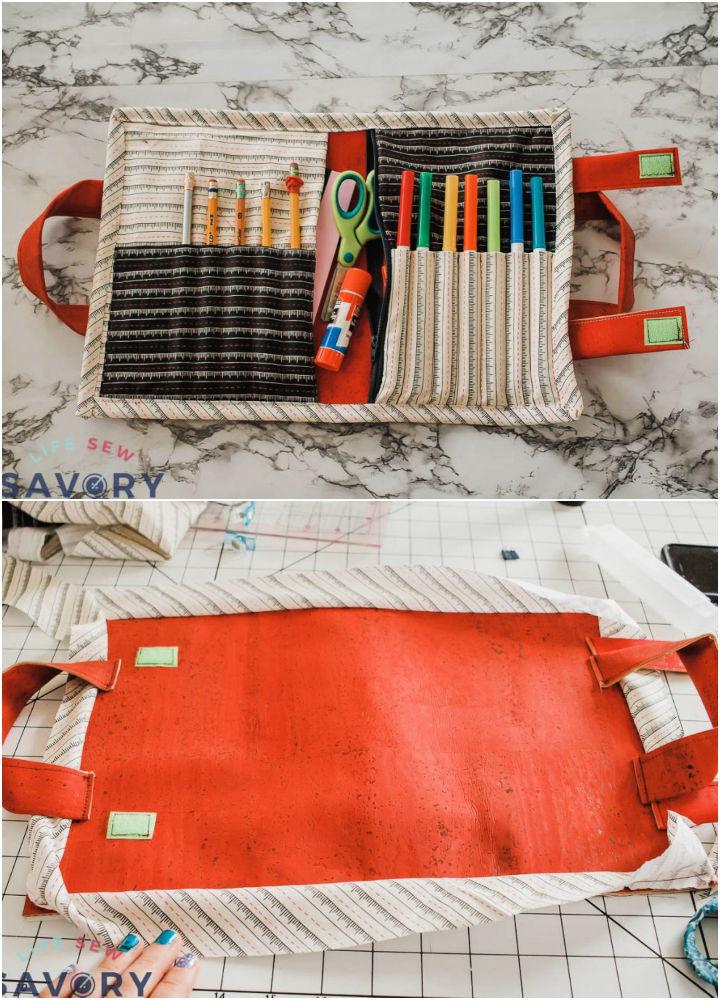 Now organizing school supplies has become a lot easier with this DIY school supplies tote with cork. You can learn how to sew this adorable tote and keep all your supplies safe in one place so you don't have to worry about losing them all the time. It is quite sturdy and is really easy to make as well. This cost-effective idea can be executed using materials like cork fabric ½ yard, quilting cotton ½ yard, printable pattern, one zipper, clips, and hook & loop closure. lifesewsavory
11. Sew a School Supplies Organizer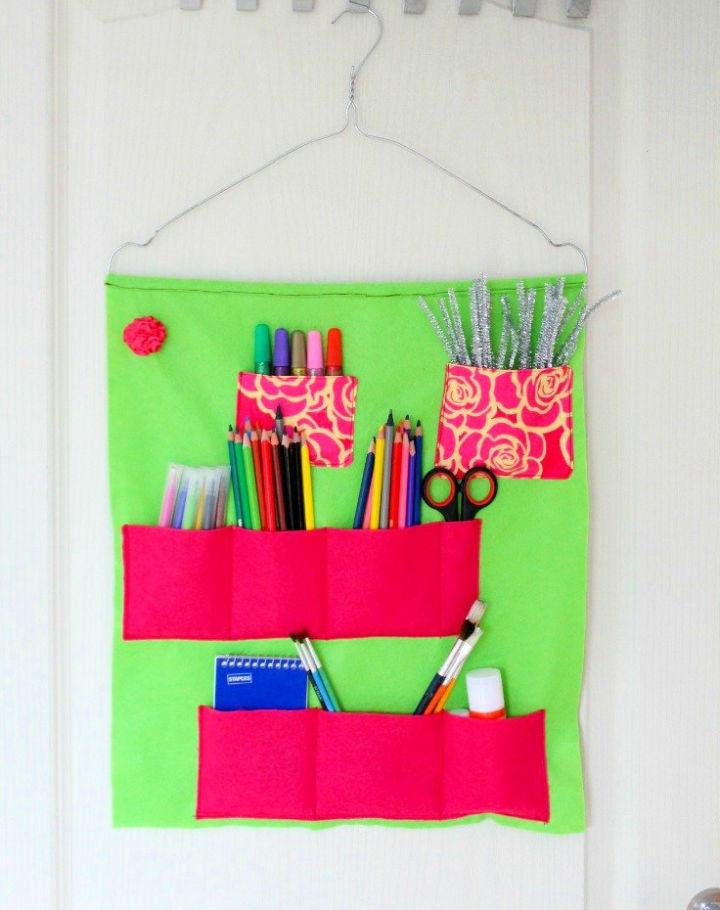 Have you been searching everywhere for the easiest and coolest school supply storage ideas but found none? Well, don't worry! How about we teach you to make one? Try out this easy sew school supplies organizer DIY and make your life a lot better and easier. Within a few minutes, you will have this amazing organizer that you can even customize with your own style. Supplies include felt fabric, fabric scraps, scissors, wire hangers, pink ribbon, contrast thread, and a sewing machine. theseamanmom
12. How to Make Erasers

Who isn't a fan of school supplies diys and that too, fun and budget-friendly ones? If you are, then you should definitely try out this DIY four ways to make erasers. This activity can be done with kids as well and you will surely have a good time. Customize the shapes as per your kid's liking and have fun! Supplies needed for this craft include eraser clay, pencils, Exacto knife, silicone molds, rolling pin, cookie cutters, and cookie sheet. squirrellyminds
13. No Sew Colored Pencil Roll Up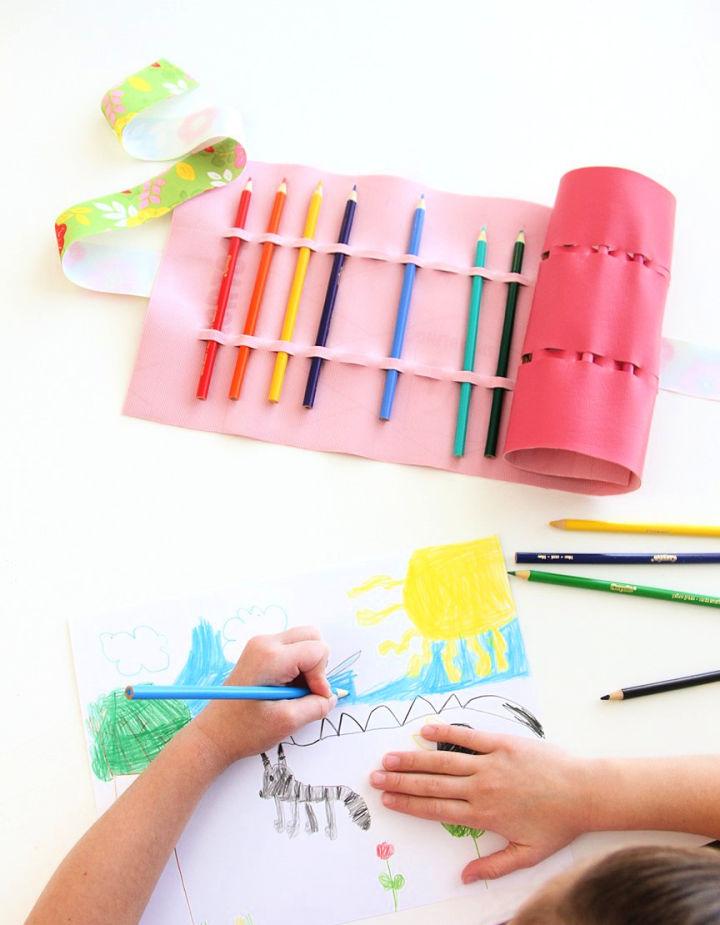 Want to make a color pencils organizer but don't know how to sew? Nothing to worry about! Have a look at this no-sew colored pencil roll-up. It is a beginner-friendly craft so even if you have no experience of making such a thing then the steps mentioned here are easy enough to read and follow along. However, you may customize it for crayons, markers, or anything else. The supplies for this craft are ¼ yard of faux leather, 1 ½ inch wide grosgrain ribbon 1 yard, epoxy glue, utility knife, cutting mat, white colored pencil, chalk, ruler, and a lighter. makeit loveit
14. Make Your Own Reusable Snack Bags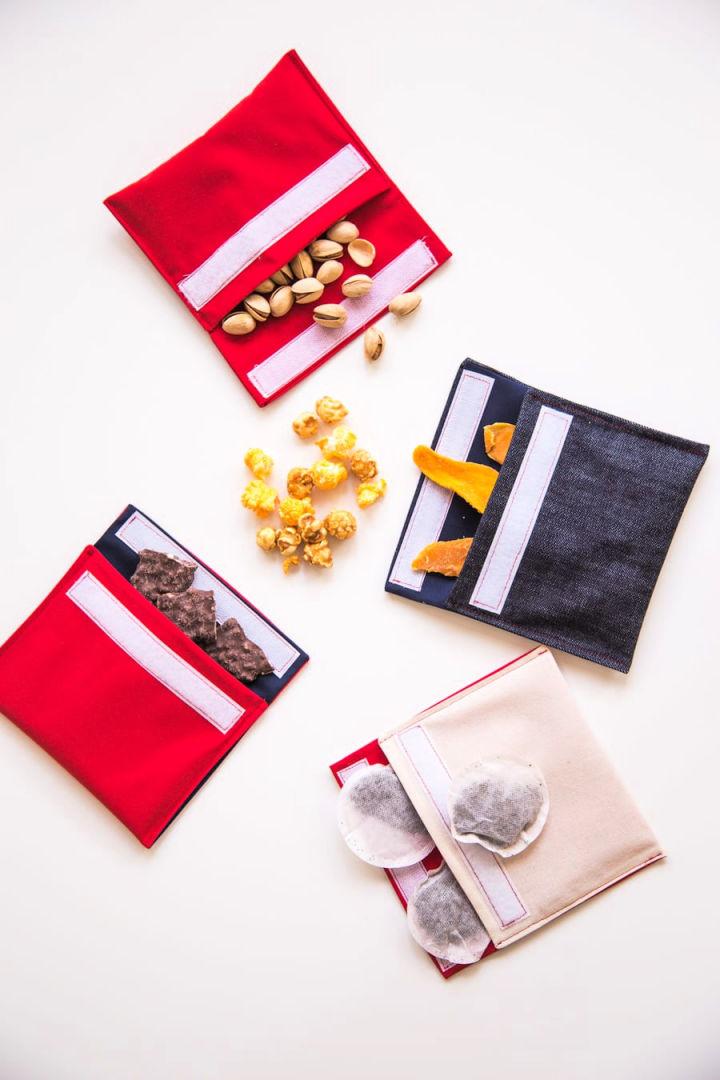 As we know that lunch boxes are usually made out of plastic and if you are someone who is an environment enthusiast who doesn't want to buy plastic then take a look at this. We have mentioned a reusable snack bag DIY for you and your kid so you wouldn't have to use plastic anymore. It can be washed and reused so that is the best thing about this bag. To make this, you need some supplies like nylon or cotton fabric scraps, polyester thread, non-adhesive Velcro, wonder tape, heavy-duty machine needle. closetcorepatterns
15. DIY Color Block Gratitude Journals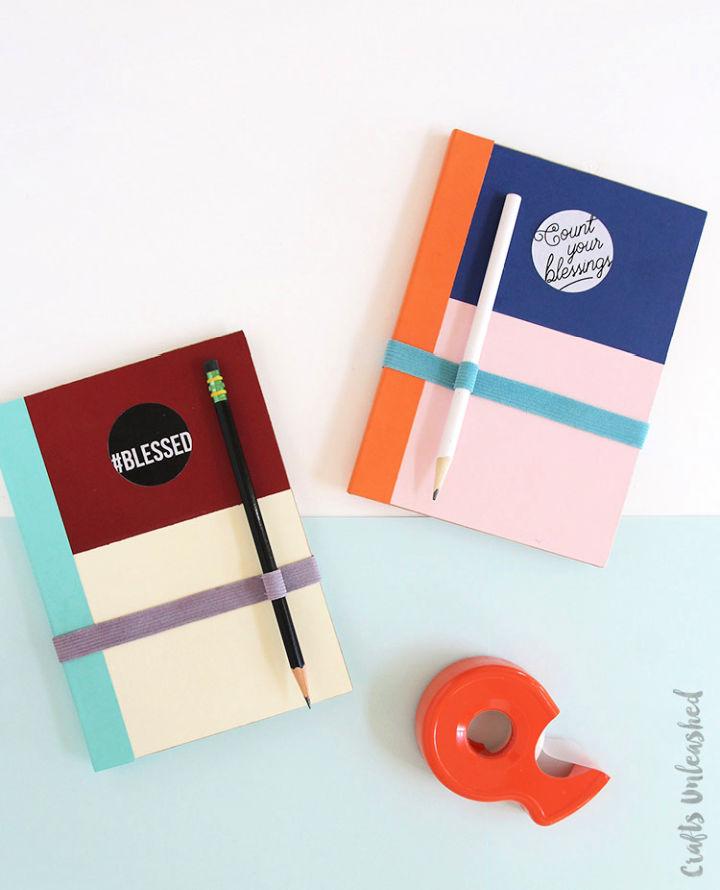 Journaling is a very healthy activity that helps the person to keep track of their habits and thoughts. You can DIY a color block gratitude journal for yourself or for a friend and gift them on their birthday. It is a super easy craft that does not need much money to make so that's the best part. Supplies needed for this project include Darice blank cover journal, matte paper mod podge, foam brush, colored cardstock, paper trimmer, printable sticker paper, silhouette cameo or 1.5″ circle punch, ribbon, and a few more things too. consumercrafts
16. DIY Kawaii Mini Notebooks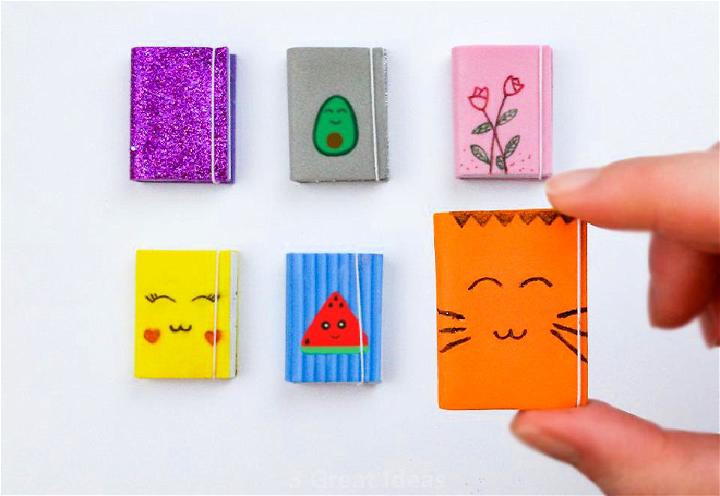 Everything in mini size looks super kawaii and amazing, isn't it? Then why don't you try making some kawaii mini notebook DIY? It is very easy to make and you need some basic supplies that are already found at home. Just grab foam, A4 paper, rubber rope, markers, ruler, scissors, and glue – you're ready to make your own mini notebook! instructables
17. Back to School Supplies for Girl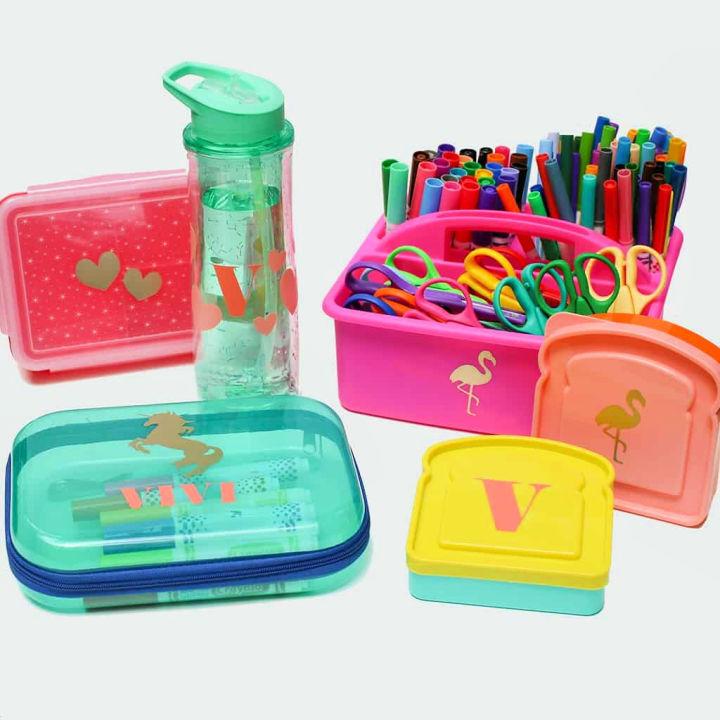 Do you have a little girl who is going to start school soon? If yes, then you must be looking for the perfect stationery items for her, right? Do you feel like the fancy items are quite costly and are not what your girl wants then, make these DIY school supplies for her using things already present at home? To make it, you will need some materials like Cricut joy, Cricut smart vinyl, Cricut basic toolset, Cricut access, and some school supplies to personalize. ohsolovely
18. Cute DIY Pen and Pencil Pouches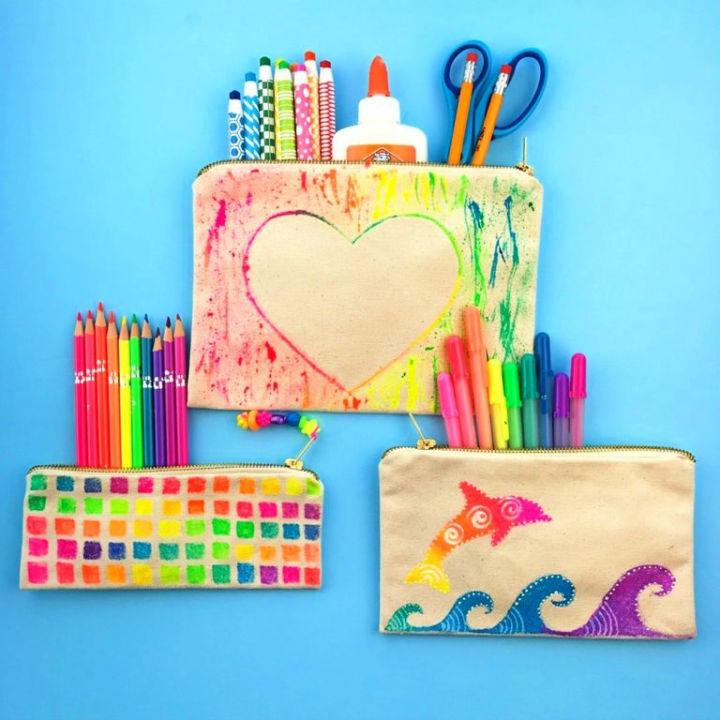 Simple and plain pouches can be very boring so how about make some DIY craft and turn your pouches into new ones within minutes. Supplies for this craft include canvas pouches, acrylic ink, paintbrushes, toothbrush, paint palette, and stencils. colormadehappy
19. Back to School Pencil Toppers Craft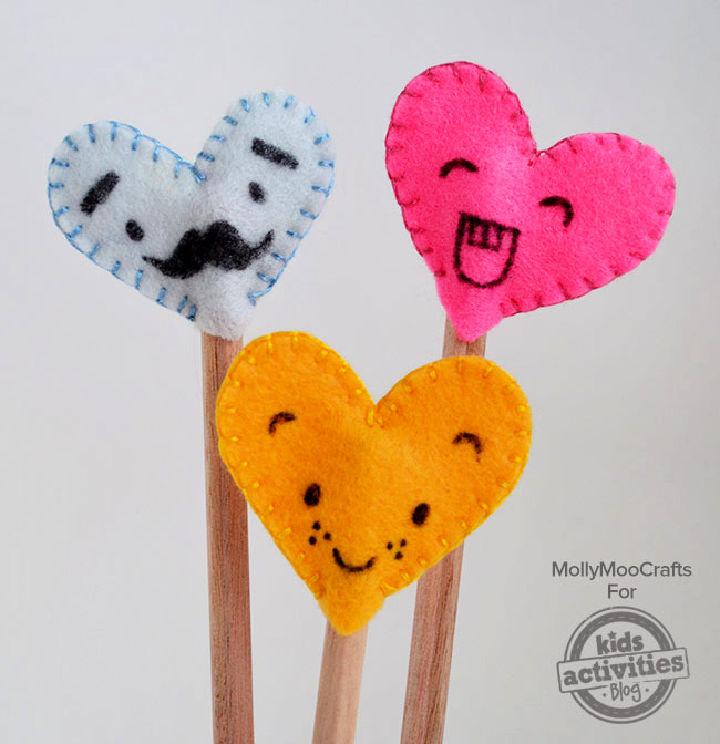 Make your pencils more fun with these back-to-school pencil toppers craft. You can cut out any shapes that your kid likes. It involves very basic sewing so anyone can try this plan. You need some supplies including scraps of felt, embroidery thread, embroidery needle, thin black permanent marker, pencils, and fabric glue. kidsactivities
20. Harry Potter School Supplies with Cricut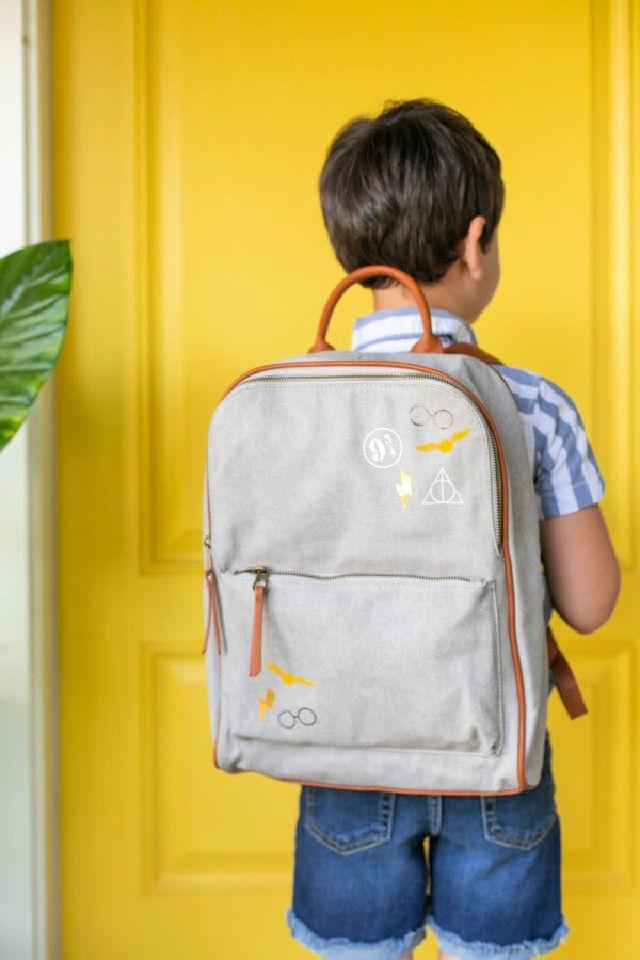 Do we have any Potterheads here? Well, here is a DIY school project that will interest you the most. This is a Harry Potter-inspired personalized backpack that you can make for your kid at home! Yes, you heard it right! Materials needed for this project are a Cricut machine, everyday iron-on in different colors, premium vinyl, parchment paper, scissors, standard grip mat, and Cricut tools. lovelyindeed
21. Mason Jar Holder for School Supplies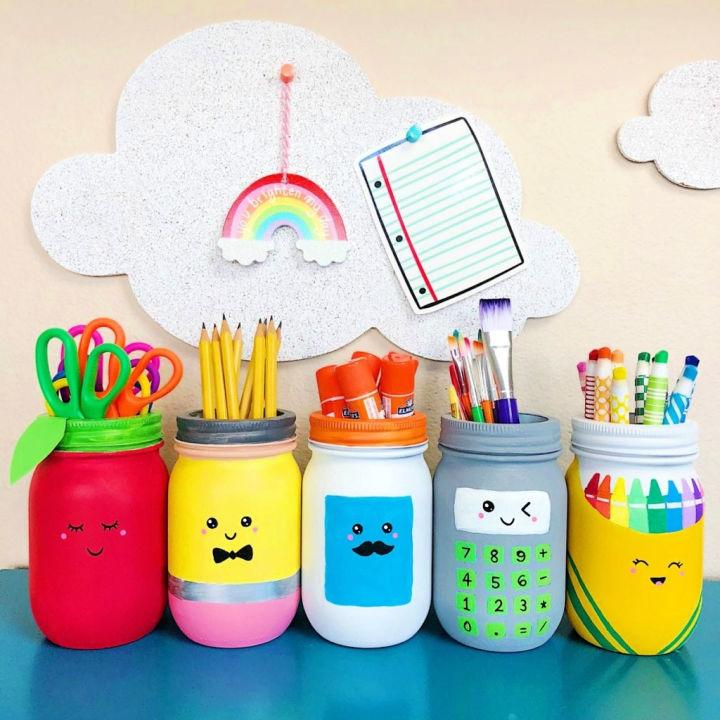 Are you tired of your kid's study area because it's messy and unorganized all the time with a lot of pencils and colors and lying around? Are you also wondering if there is some solution to sort all the stationery properly? Why not! Let's work on this plan and make the perfect handmade Mason jar holder for school supplies in few steps, and they will look adorable in the kid's room. Assemble mason jars, white primer, acrylic paint, point pens, paintbrushes, green card stock, washi tapes or painter's tape, and sealant. colormadehappy
22. Custom Management Binder Storage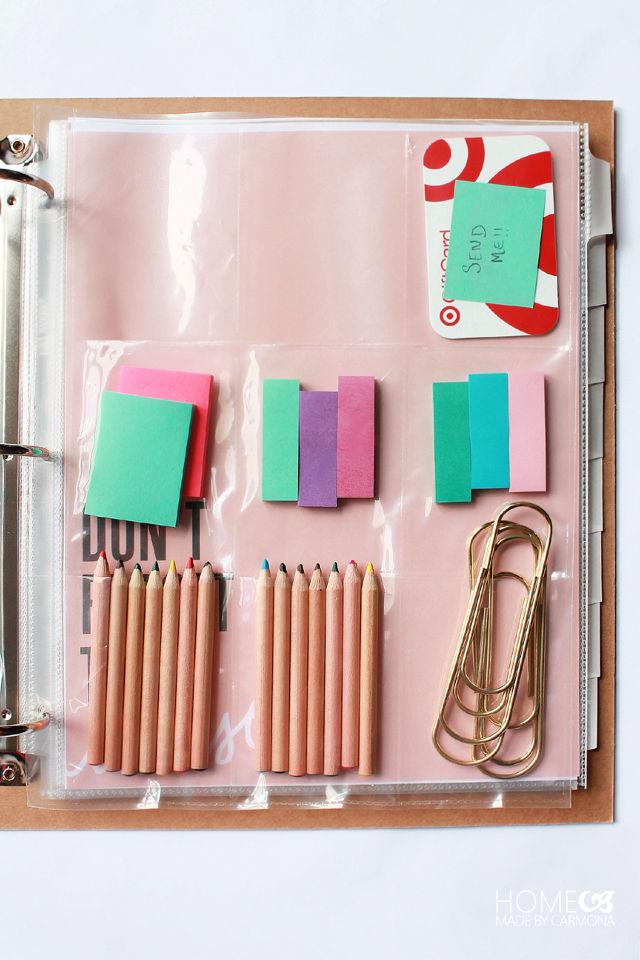 Let's craft this cute binder that will help you in organizing your stationery for the upcoming year. It is a super easy and fun craft to make which will be very useful. It is quite a cost-friendly idea and doesn't break your bank. To make this binder, you need a scrapbook paper sheet set, vinyl pencil holder with 3 rings, Avery index maker clear pocket, mod podge gloss finish, post-it notes, markers, post-it adhesive roll, mini colored pencils, and other stationery items. homemadebycarmo
23. High School Supplies Organizer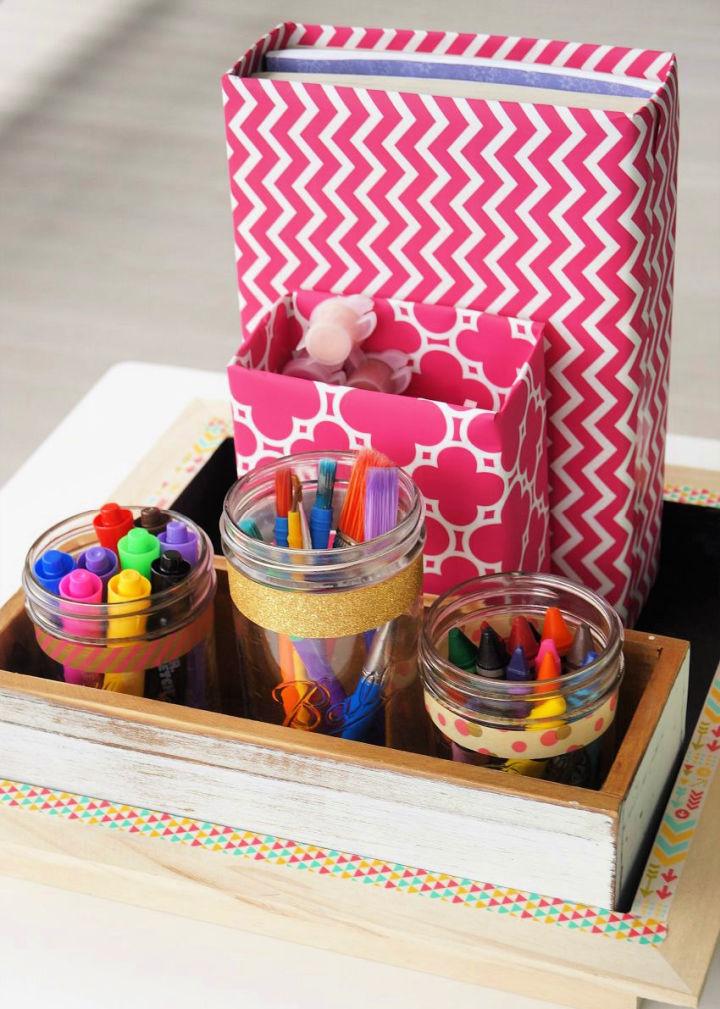 Are you ready to go to high school? You must be pretty excited to start the new school year but want to stay organized throughout? Worry no more! We are here with this quick and easy DIY school supplies and craft organizer. It helps to maintain all the clutter and makes things easily accessible for us too. Grab wooden shadow box, mason jars, cereal box, pasta box, wrapping paper, clear tape, washi tape, chalkboard paint, paintbrush, chalk, and scissors. oldhousetonewhome
24. DIY Boho Study Kids Desk Décor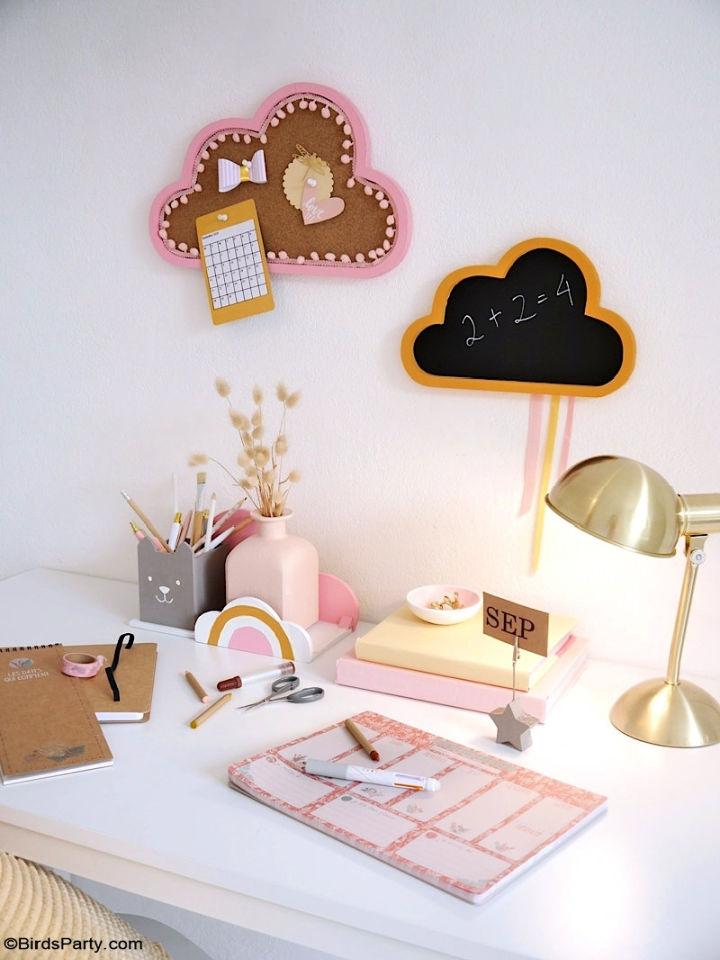 Try this DIY boho study kid's desk décor if you are low on budget but high on creativity. This project involves upcycling things which is a super fun activity as you don't need to spend much but can update your space. A Pastel color palette is used for this project but you can customize it according to your kid's preference. Moreover, you require materials like unfinished wood cloud trays or shapes, matt acrylic paints, clear mat varnish, cork mat, chalkboard paint, paintbrushes, unfinished wood pencil holder, ribbon scraps, and hot glue. birdsparty
25. DIY Edible School Supplies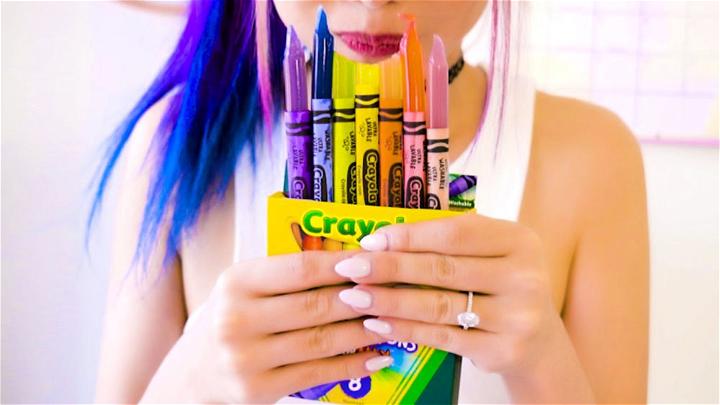 Get ready to prank your friends on the first day of school with this DIY edible school supplies plan. This super fun and interesting DIY is surely not to be missed out on. Now you can enjoy the jelly and also have fun with your friends as soon as school starts. Are you ready? Then grab all the necessary supplies like gelatin, jelly flavors, straws, tape, and a pair of scissors. youtube
Conclusion:
We are finally at the end of our article and hope that you are quite inspired by the above-mentioned DIY school supplies and ready to try your own plan now. If you want to spruce up your study table and want to organize all your stationery then this is the right place for you. Making these fun diy back to school ideas at home will not only save you a lot of money or recycle your stuff but also let you spend quality time with friends and family.
The best part is that you can customize your plans as you like with your favorite colors. Moreover, you can also sell such handmade crafts in the market to the people who are looking for similar cheaper school supplies and have a chance to earn some money from them. So, without any further ado let's get started with your favorite plans tight now!