How about growing fishes and plants within a clean and closed system that too, with little effort? We're sure it sounds super amazing, so here in this article, we have brought you 20 wonderful plans to make DIY aquaponics systems. These DIY aquaponics system plans are very less difficult, and they use the natural cycle to raise fish and keep the hydroponic plants healthy. You might have seen such systems and thought about how expensive they can cost you, but we are here with good news!
You can easily DIY these aquaponics system plans at a very reasonable price with the help of the materials already resent at home – sounds great. Moreover, they're perfect for a home business, and even a beginner can make these with the help of the instructions provided with each plan. So, bring out the DIY enthusiast in you and try out these unique aquaponics system ideas now!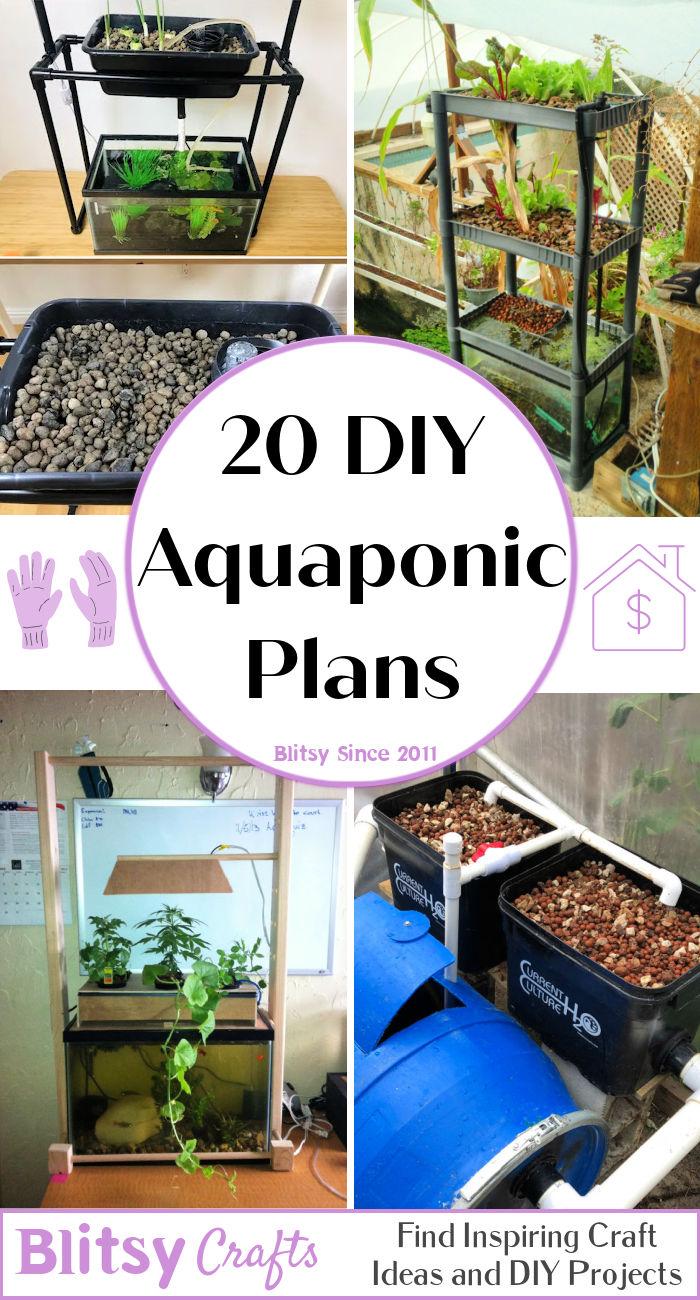 In this article, we have mentioned 20 possible ways in which you can make DIY aquaponics systems. The wide variety of plans help you to select your favorite one, which goes perfectly with your space. You can have any size of the installation you want without worrying about spending all your money. Either you want to make a hobby aquaponics system, barrel aquaponics system, basement aquaponics system, aquaponics system with Arduino, clip together Bathtub aquaponics system, simple indoor aquaponics, vertical system on the patio, fish tank to the aquaponics system, or an indoor mini aquaponics system – you will find every diy aquaponics systems here!
So, all you have to do is – pick up the plan that suits your needs, budget, and space the best. So, let's be creative and grow your favorite plants and keep fishes together in one place!
1. DIY Hobby Aquaponics System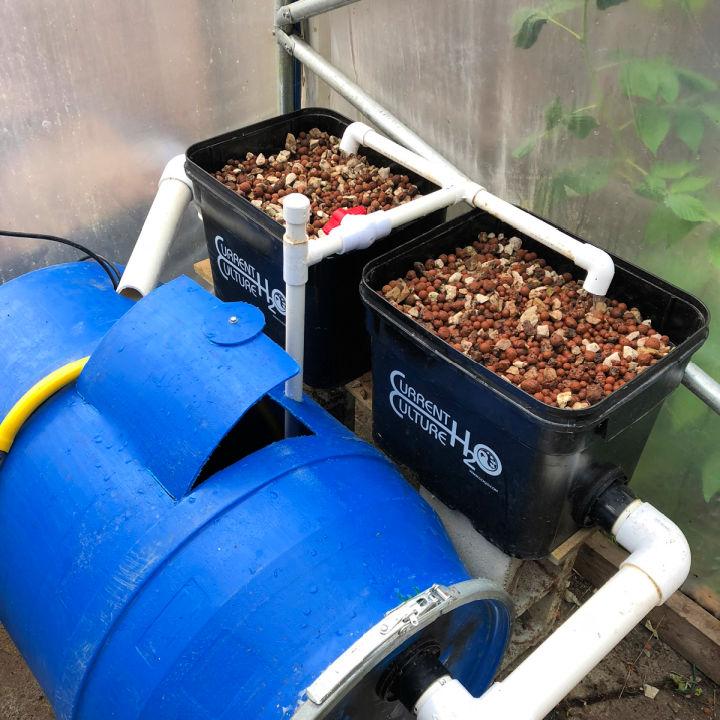 If you plan to build an aquaponics system in your places, here is the complete guide for you to get your hands on. Using the simplest things lying around, you can build this aquaponic system like the barrel, grow beds, PVC pipes, and tools. You can get the basic instructions and the complete making guide right on the link here! grozine
2. Barrel Aquaponic System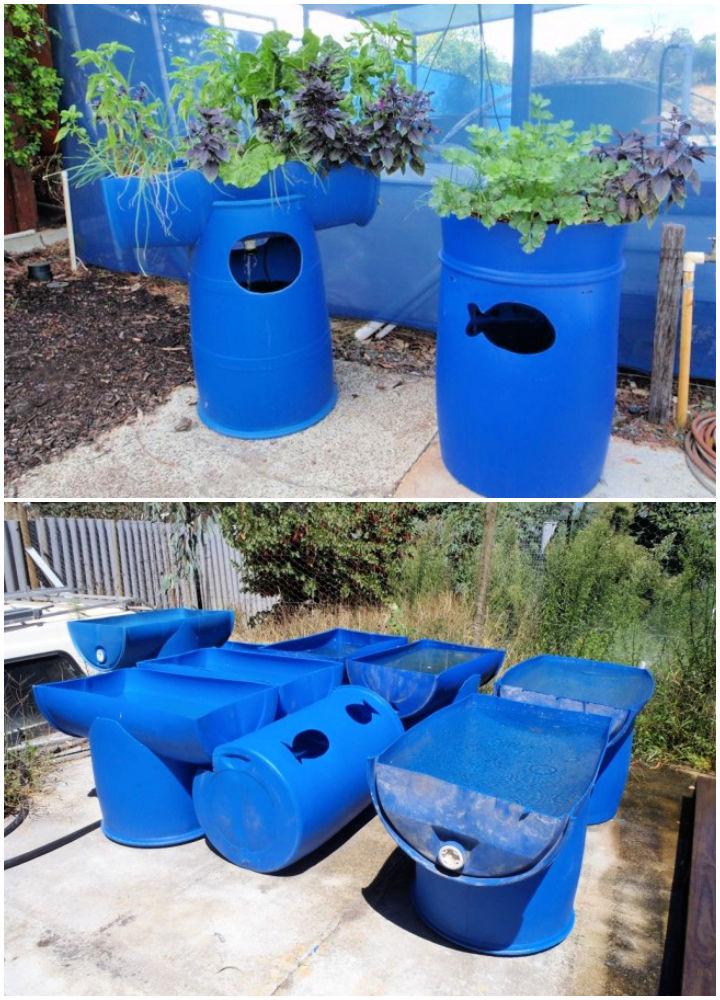 Are you short on space or short on money to make the aquaponic system you desired for a long time? If yes, then here is creating this barrel quaponic system and that too with just the barrels. Yes, go to a nearby store and gather some empty barrels to create this big and functional aquaponics system on your own. Details of the idea here! backyardaquaponics
3. DIY Basement Aquaponics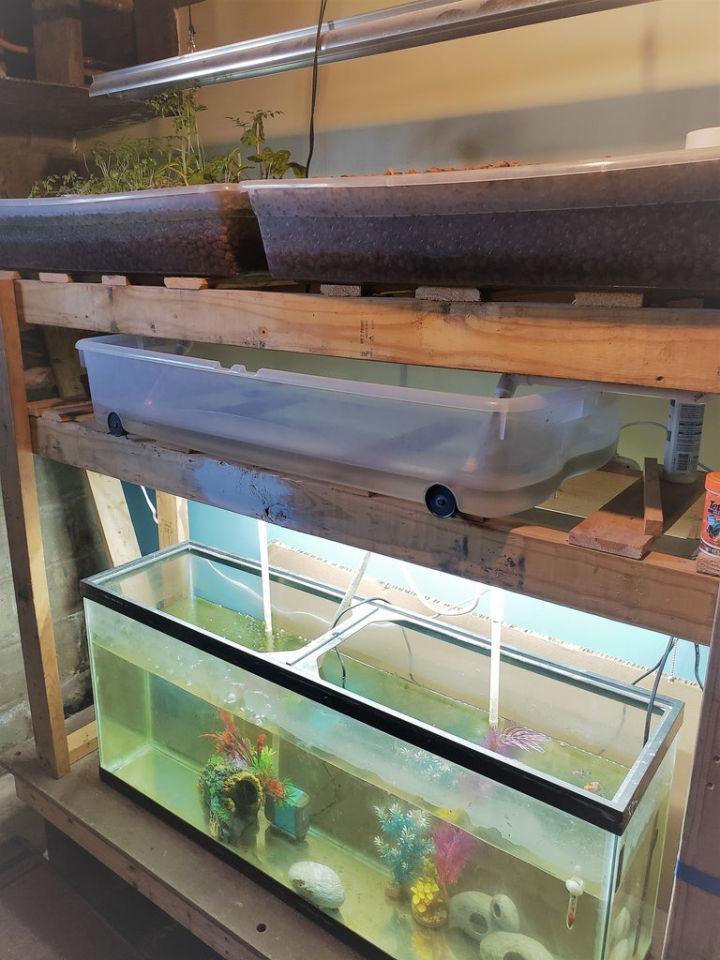 Even if you do have any space left outdoors to create your aquaponics, here is the idea of creating this DIY basement aquaponics right indoors. Things need to create this aquaponics system: the fish tank, water pump, storage containers, grow media, studs, boards, and posts. Check out the details here! instructables
4. Aquaponic Garden with Arduino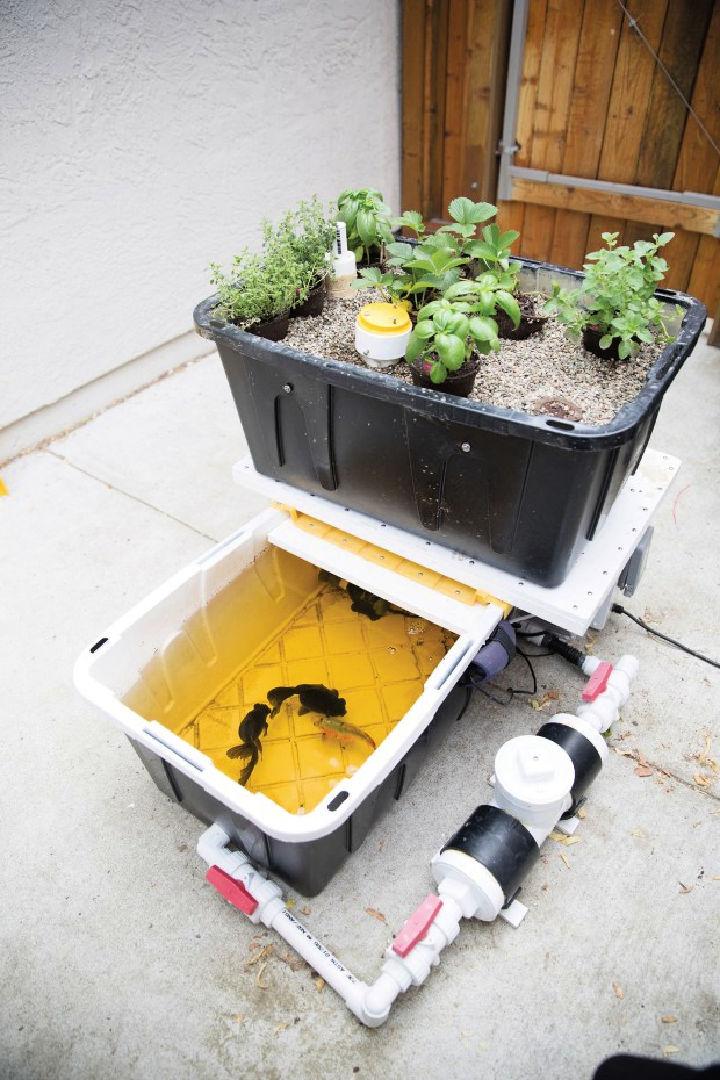 Aquaponics is great for creating small gardens and fish ponds together, and here is this aquaponic garden with Arduino. To make this aquaponic system, you need to get on board a few things: the fish tank gallon and the grow beds, the water drain, the water inlet, and the moisture probe. Check out the details of the idea here! makezine
5. DIY Aquaponics System Step by Step Tutorial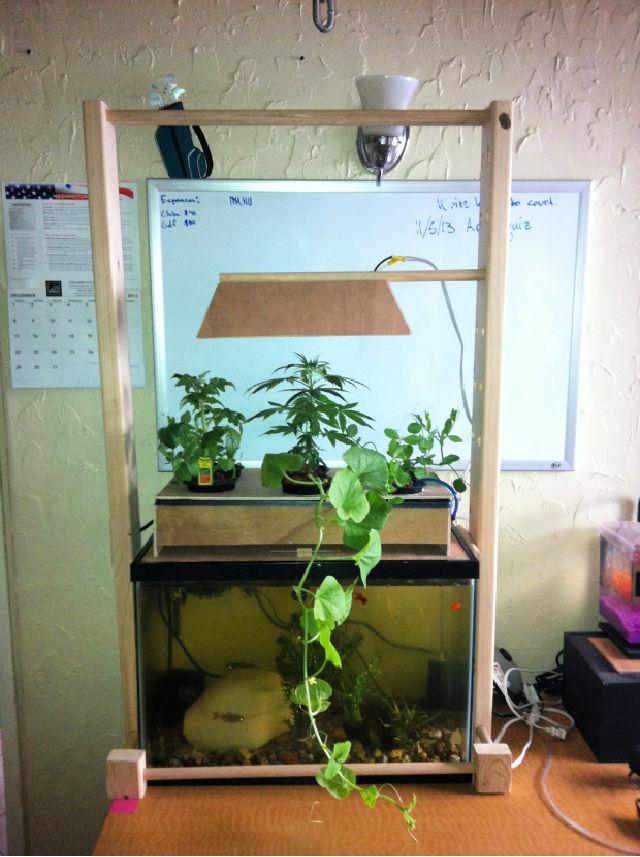 Now enjoy growing plants and fish together with this DIY aquaponic system that you can build step by step on your own. Get the supplies and make this aquaponic system done right in your garden or the yard. The big list of the supplies and the whole process of making it step by step is shared here, so go and grab it. mutualisticsy
6. Clip Together Bathtub Aquaponics System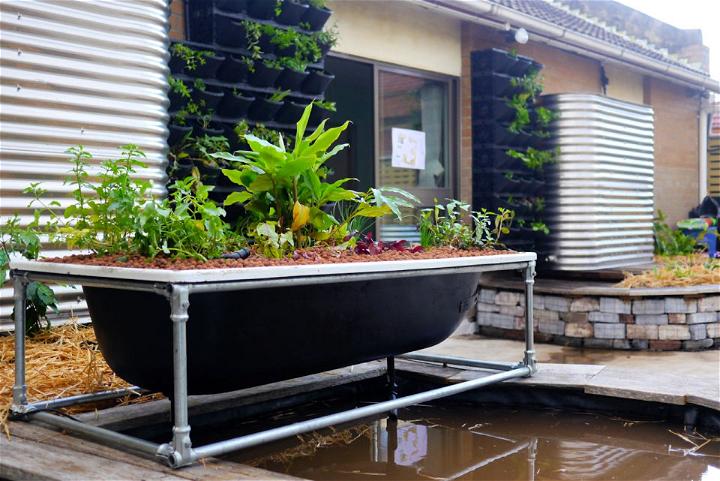 Aquaponics creates a wise water system for the plants and the fish together. Here is the idea of creating this clip-together bathtub aquaponics system right in your garden or yard spaces. Using supplies like the bathtub, water pump, bell siphon, ponds, pebbles and the clip frame, you can easily work up the aquaponics on your own. Check out the details here! milkwood
7. DIY Simple Indoor Aquaponics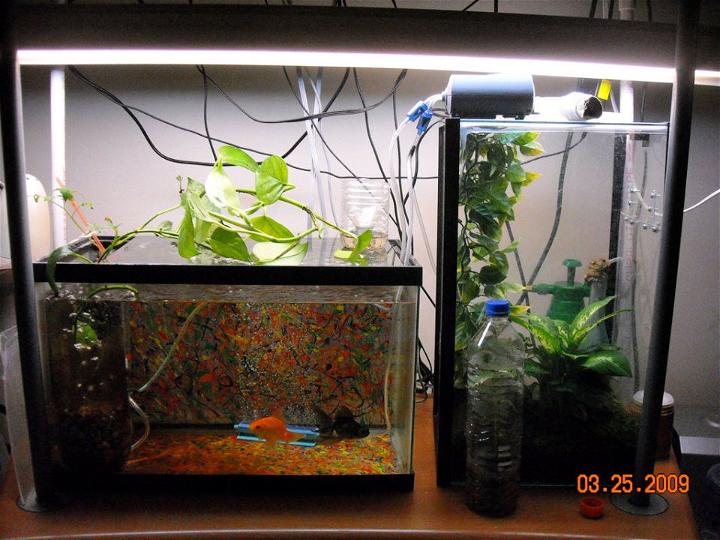 Aquaponics is the best thing to create in your spaces as they can let you grow the vegetables, fruits, and fish together, thus creating living food for you. Even if you are new to indoor aquaponics, you can still make it perfectly as the step by details and instructions have been all shared here! instructables
8. Make Your Own Aquaponic Garden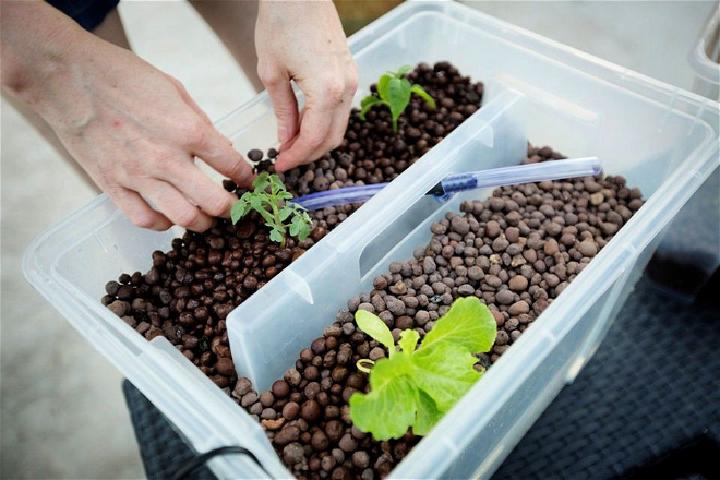 Here is the simplest, quickest and cheapest aquaponic garden you can create outdoors so nice and easy. So get your hands on the list of the supplies named the fish tank, grow beds, plants, water pump, tubing and the fish. Get the complete instructions and the details of the idea here! thebeijinger
9. DIY Vertical Aquaponics System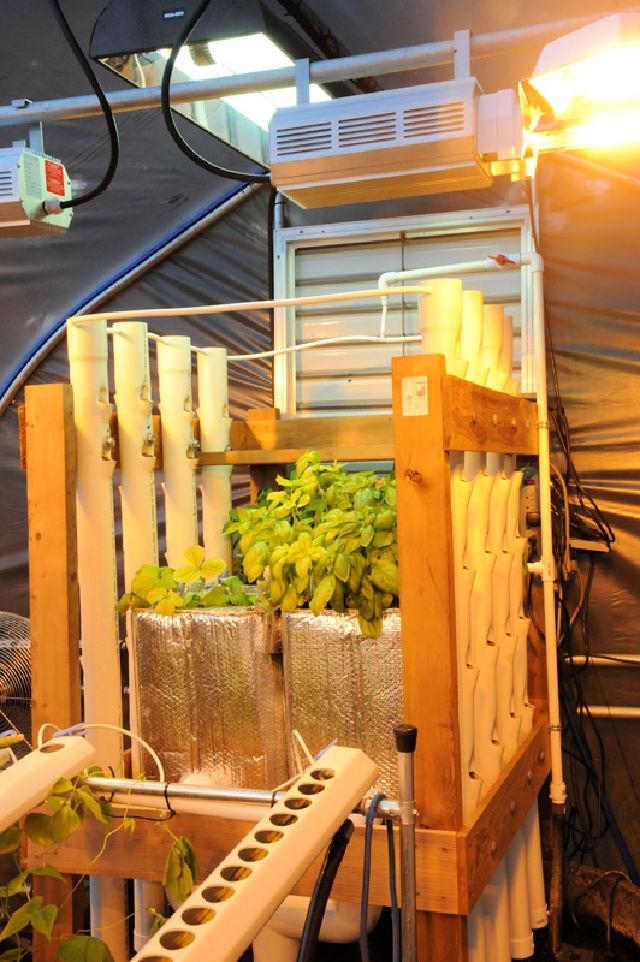 This DIY vertical aquaponics system with the grow light to install in your yards and gardens and your indoors. It might look complicated and much technical to work on, but you can easily install it up on your own by going through the details and the instructions given right here! grozine
10. Vertical Aquaponics on the Patio

In the vertical aquaponics system on the patio, you can create the perfect recycle water system from your pants to your fish, thus saving yourself a lot of time and money. The other good thing about this vertical aquaponics system is that it has the pallet wood vertical garden hanging on your garden walls. Follow the step-by-step details of the idea here! milkwood
11. Indoor Mini Aquaponics System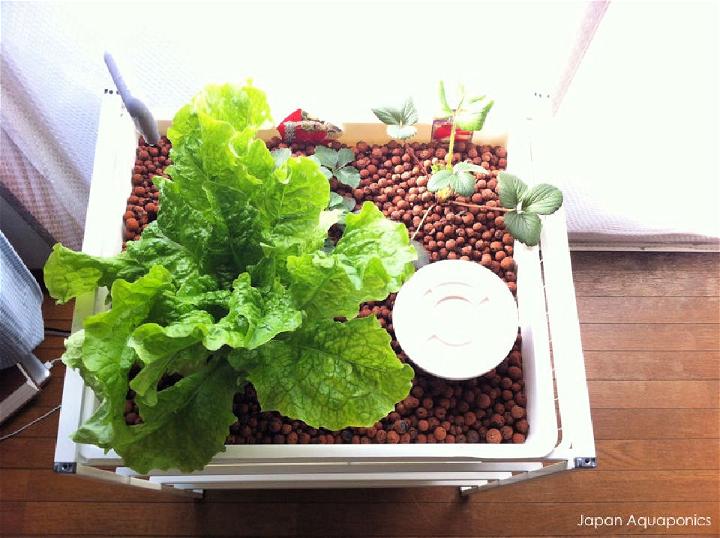 If you are looking for another great IKEA hack, then here is the idea of creating this indoor mini aquaponics system on your own. You need a three-tiered IKEA to grow bed, PVC pipes, bell siphon and the guard to create this sage and healthy aquaponics system on your own. Follow the detailed idea here! instructables
12. Fish Tank to Aquaponics System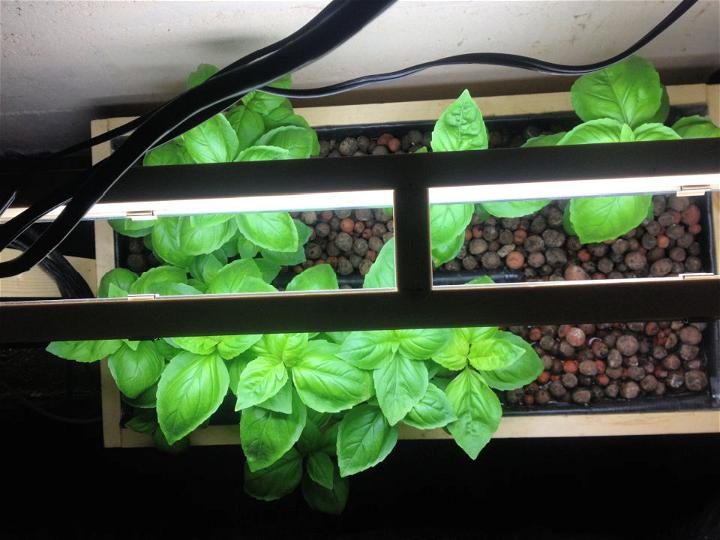 Who would not want a simple, foolproof and affordable aquaponics system for their spaces? Here is this perfect fish tank aquaponics system to get your hands on and install it in your garden, yard or patio. The aquaponic system's complete tutorial has been shared right here with so much more instructions and details. dustinbajer
13. 10 gallon Aquarium Into an Aquaponics System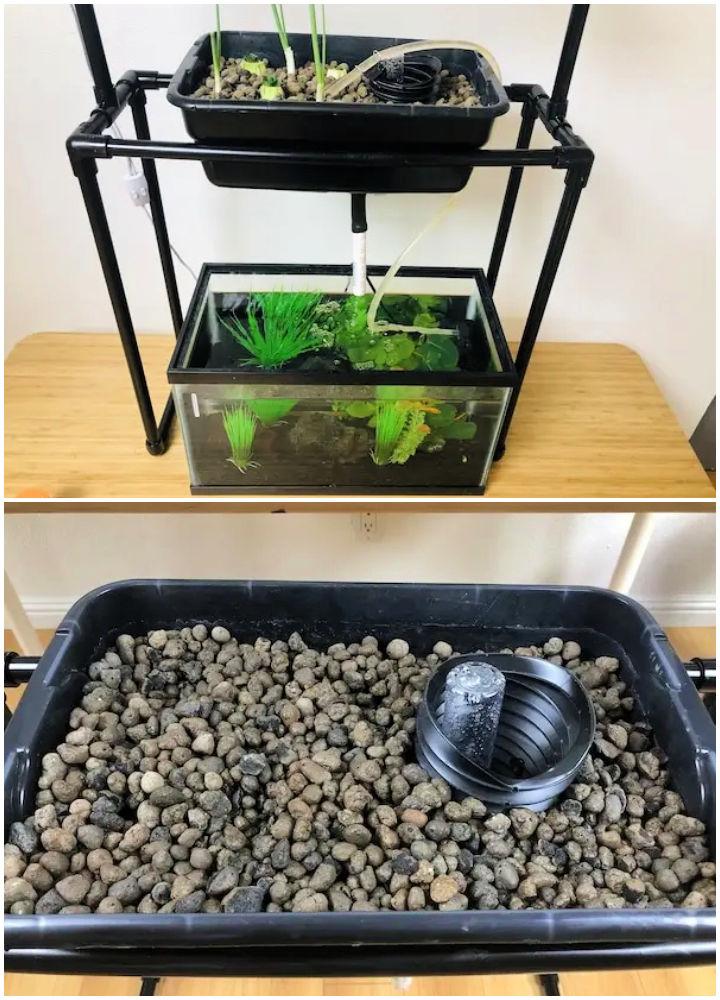 Here is this 10-gallon aquarium turned into an aquaponics system so nice and. Adding things like the plastic tub, siphon, PVC pipes, and hydroton can easily work up this aquaponic system. Also, the complete aquaponics system has been painted black to look just so fantastic for your d??cor. Check out the details of the idea here! justponics
14. Build a Small Aquaponics System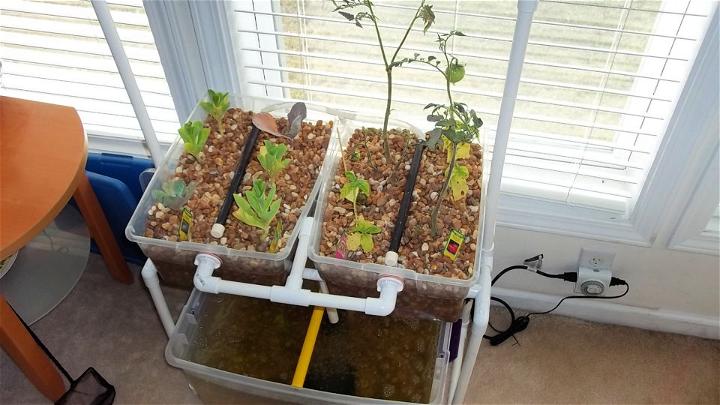 Here is this lovely aquaponics system to install right in your spaces and get the two-in-one growth of your plants and the fish together. So get your hands on a fish tank, storage bins, PVC pipes, tubing and the water pump you can easily install your aquaponic system on your own. Check out the detailed idea here! kickstarter
15. Small DIY Aquaponics System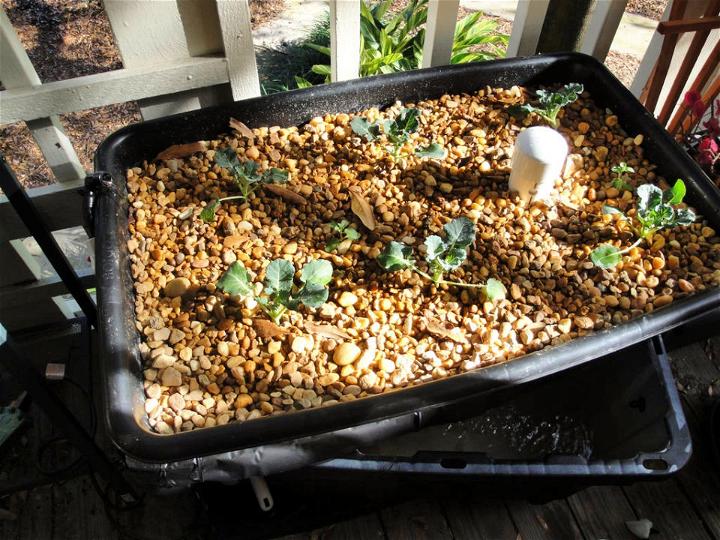 Start your aquaponics experience with this small DIY aquaponics system which is quite easy and fun to make. Once you are successful in making it, you can try it on a higher level too. The things needed to make this aquaponic system are the gallon plastic bins, irrigation tubing, PVC pipes, adapters, elbows, and so much more that you can explore here! instructable
16. 10 Gallon Aquaponic Garden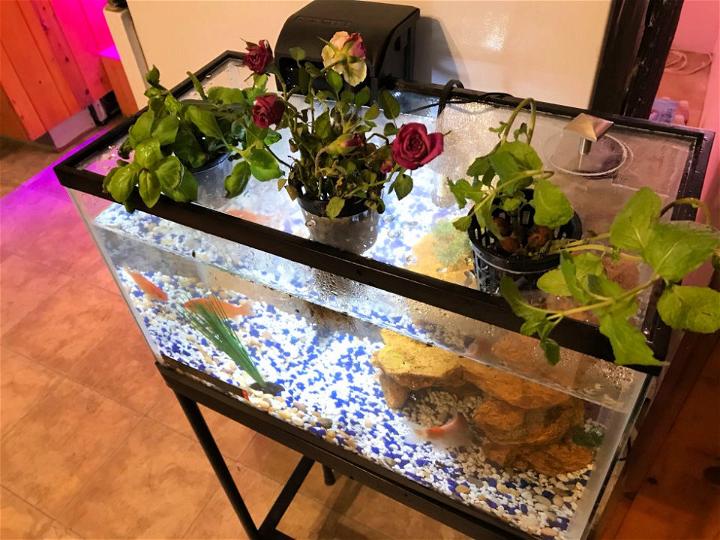 Here is this 10-gallon aquaponic garden to create inside your home and enjoy growing your favorite plants and the fish together. This aquaponic garden would feed your plants and keep your fish tank water all clear. There are few things that you need to do to create this aquaponic garden, and here are the details of it. momsindoorgarden
17. Ikea Shelf to Indoor Aquaponics System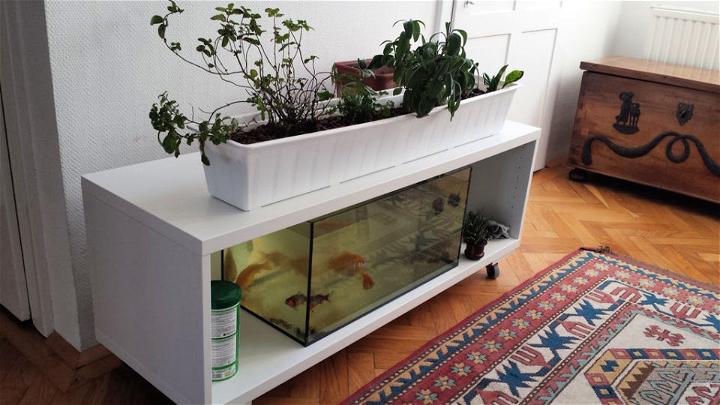 Here is this gorgeous and totally modern-looking IKEA shelf to indoor aquaponics system to bring in your spaces and elevate your home style. The IKEA shelf holds the aquarium on the wheels, and the top holds a wooden planter shelf. These plants and fish tanks are put together with the help of an aquarium pump, tubes and drainage. Check out the details of the idea here! instructables
18. Bookshelf Aquaponic Vertical Growing Unit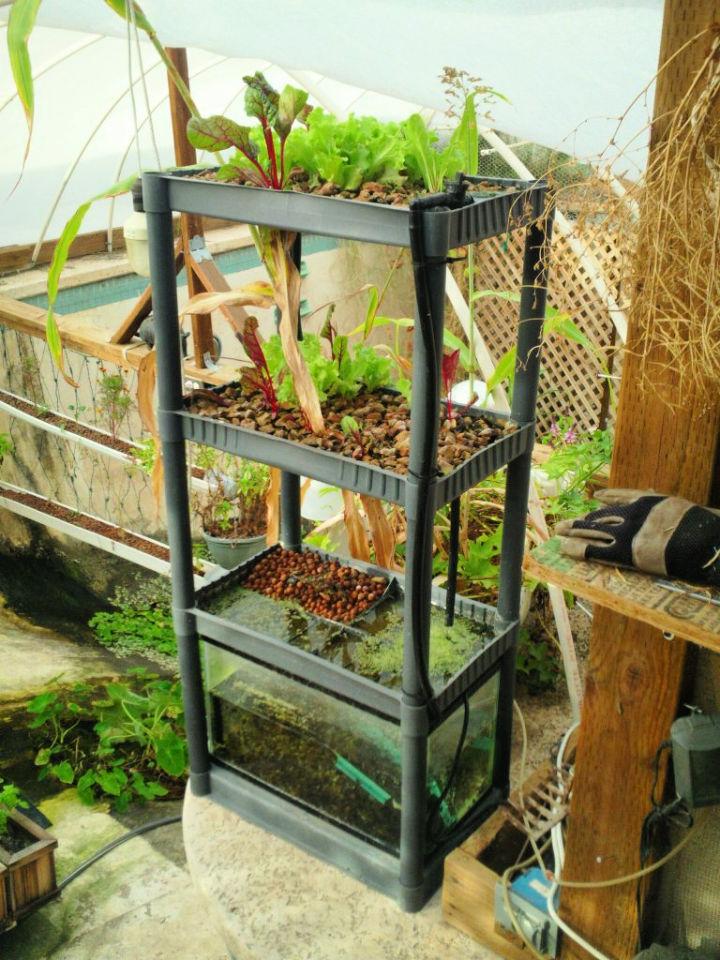 Here is this bookshelf aquaponic vertical growing unit that you can install inside your spaces. The upper two tiers of the bookshelf are turned into the plant holder, and the lower shelves hold the fish tank. The planter and the fish tank are connected via aqua pumps and tubing to clear your water. Check out the details of the idea here! gardenpool
19. DIY Aquaponics for Beginners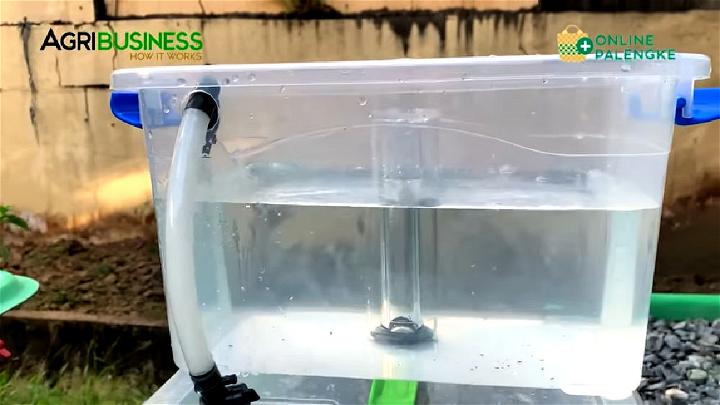 Aquaponic is one of the best systems invented as it saves you a lot of time, money and space. You need to connect the fish tank to your plants using a complete water tubing system, drainage, and pump. This would feed your plants with everything they need and keep your fish tank clean and clear. Details of the idea here! youtube
20. DIY Aquaponic Grow Bed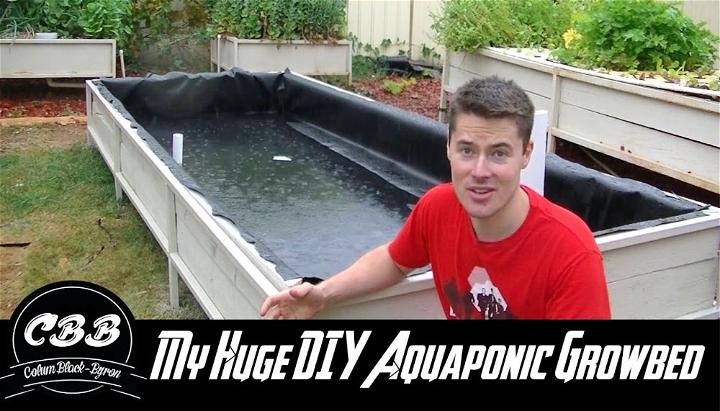 This DIY aquaponics grows bed with large size to turn lets you grow your favorite vegetable or fruits together and keep your fish tank crystal clear. The complete video tutorial has been shared here so that you can easily work it up on your own. Here is the video tutorial, so grab it! youtube
Conclusion:
Let's wrap up here, hoping that you discover all the DIY aquaponics systems really motivating and are thinking of making one for your home too! All the plans we have mentioned above have their own features and qualities that make them unique. Everything is mentioned with our diy aquaponics system plans, whether it's a list of materials, tools, or even detailed instructions, making it easier for you to choose the plan that suits your space, budget, and needs the best.
All the diy aquaponics systems plans are super beginner-friendly so that anyone can follow and make them easily at home, even if it's your first attempt. One of the best parts about these handmade DIY aquaponics systems is none of the mentioned plans will take you a lot of time and budget. So, let's gather the supplies and start working on your favorite aquaponics system today! Happy building!