Learning to draw birds is a very fascinating art subject because if you learn to bird drawing, you practically master them all. There are thousands of species of birds seen in nature, but the basic structure is pretty much the same for all birds. Learn how to draw a crow step by step with these 25 easy crow drawing ideas include many different easy-to-follow guides that will help you to draw a crow in some easy steps.
Crows are birds that hold a bad rep because of their portrayal in horror movies. In movies or even daily life, crows are quite annoying with their squeaky voice, but really they are the most magnificent creatures who gleam in the sunlight and fly with strong wings.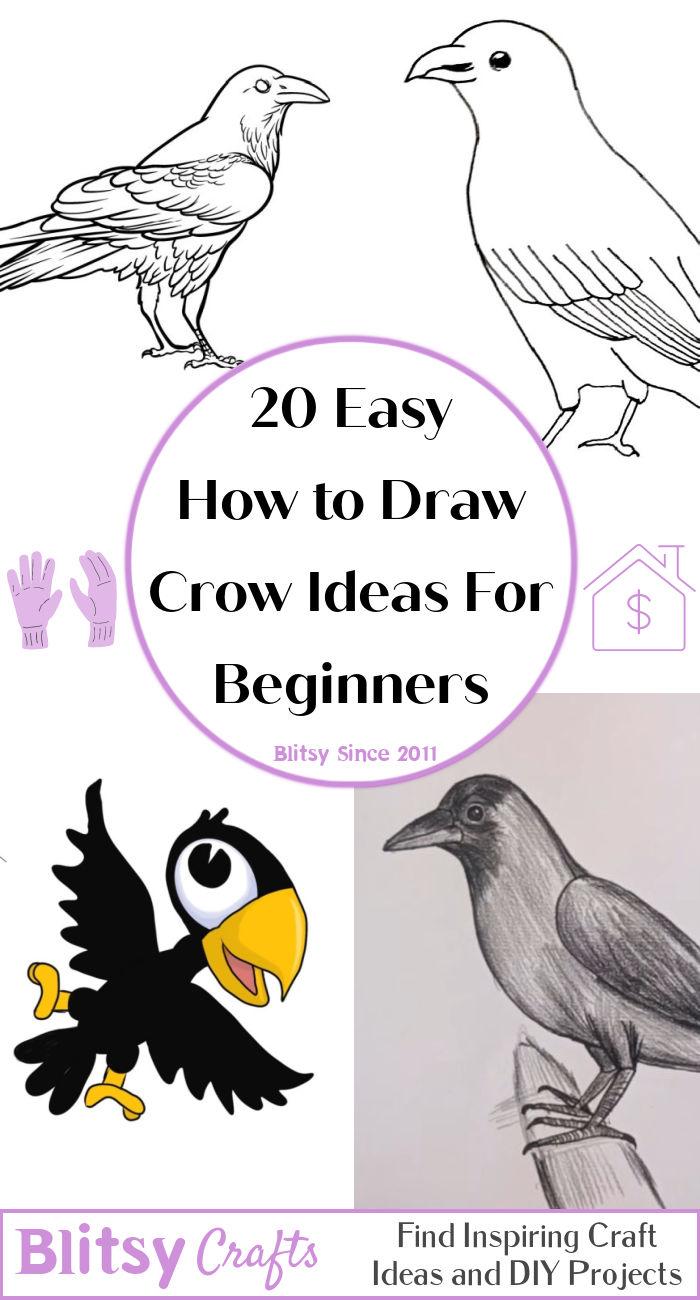 These crow drawing ideas have many different tutorials with step-by-step instructions to draw this beautiful bird and use it as coloring projects too. Kids can also take advantage of these easy-to-follow instructions to enjoy some art lessons that will last them a lifetime.
You can learn to draw a flying crow, a simple step-by-step guide to make a crow especially for beginners, make a black crow, a cartoon crow, a crow drawing lesson especially for the kids, make a pencil drawing of a hooded crow or make a skull drawing of a crow all in a few easy steps that will give you some fun art time.
1. Simple Way to Draw Crow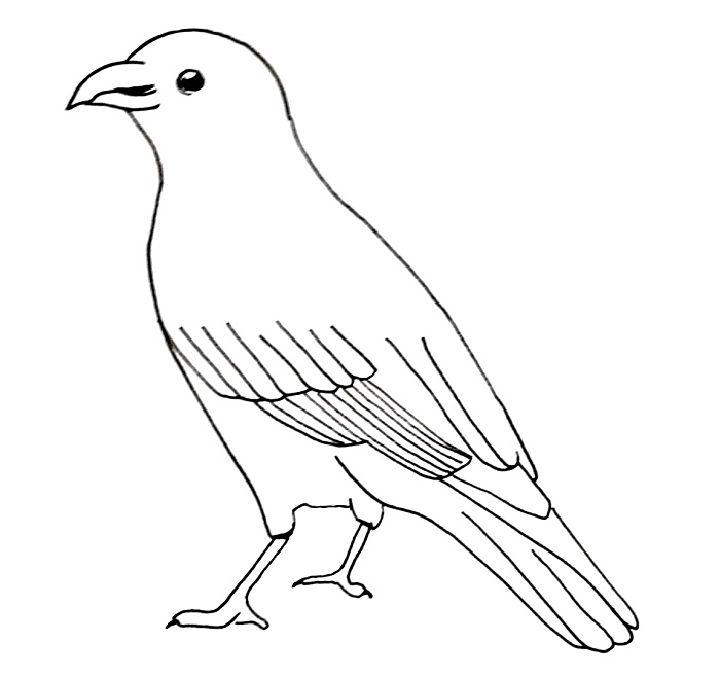 Any unnecessary mistakes or a setback during learning to draw any bird like a crow will help you become a master of making all birds. Enjoy different crow drawing ideas that will guide you towards making this magnificent bird. As a beginner, you need to get a reference image first, which will help you in dividing the whole picture into small parts. In the drawing of a crow, most of the lines are smooth and interconnected, so it's quite easy to learn. bujobabe
2. How to Draw a Crow Step by Step Guide

In many different cultures around the world, a crow is believed to be the symbol of gloom and doom because of different myths in history. They have a sinister reputation because of different scary movies but learning to draw them is quite fun and not spooky at all. Follow simple instructions to learn from different crow drawing ideas and make your own beautiful bird in 6 steps. Draw with fine details so that your drawing can be a bit preplanned without any hurdles. iheartcraftythings
3. Easy Way to Draw Crow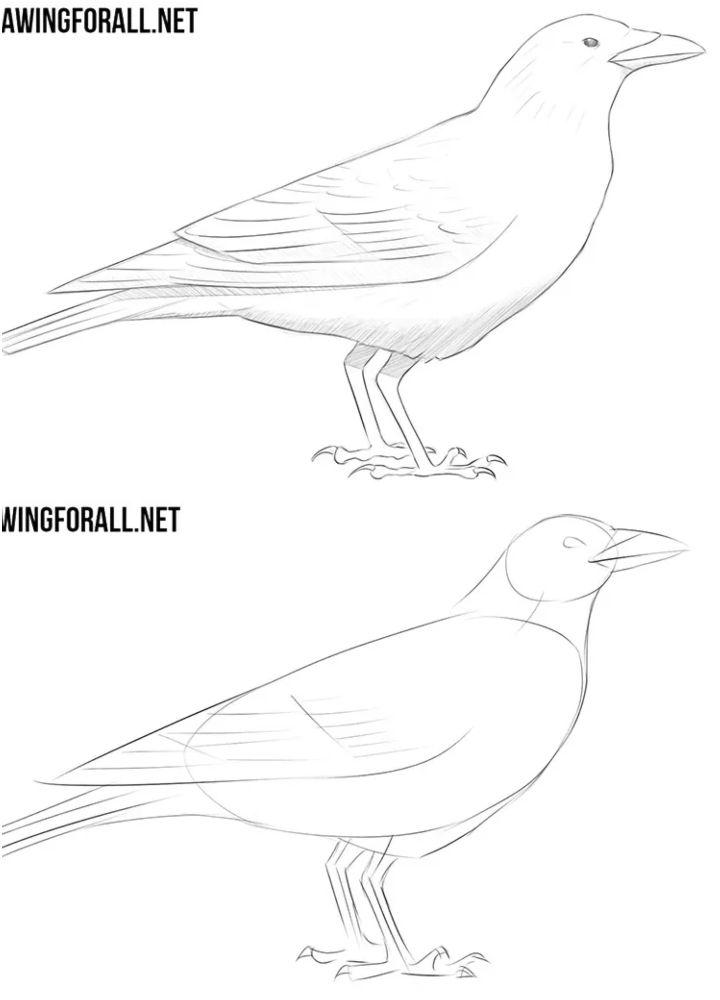 A realistic drawing of a crow can be made easily by following a few simple steps. You can make this beautiful bird easily even if you don't have expert art skills. It's a simple project that can be completed in one sitting and might be used for coloring later on, too, if you want to involve the kids too. Start the process of drawing by making a simple skeleton with the head and torso. Simple ovals will determine them and then add neck and legs. drawingforall
4. How to Draw a Flying Crow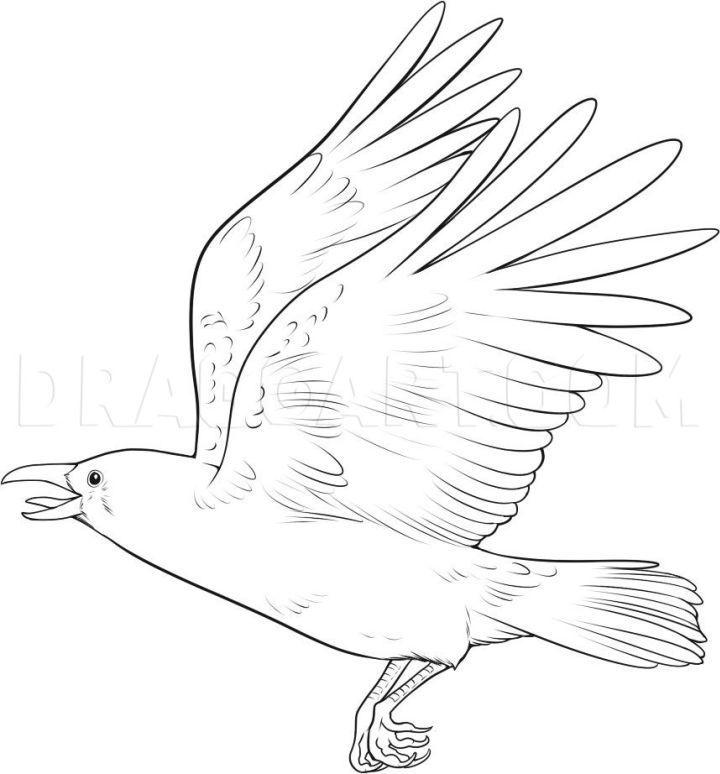 Make a simple drawing of a crow that you can use to display anywhere around the house or just when you are looking to doodle away. Grab your pencil and drawing pad and learn to make a crow in a few steps. A crow has an upper beak full of feathers that are tapered and whisked, so to make it realistic, you must draw them in that way. The toes are long in length, with feathers on the top attached to a tail. dragoart
5. Crow Drawing for Beginner

Birds are easier to learn to draw than many of us think, and all the birds are drawn in pretty much the same way. Make a crow in the simplest way by following this tutorial which will make mastering the bird accessible and simple for everyone. You don't need expert art skills to learn to draw this innocent bird, and just a small amount of your time is required to finish this project. The drawing of this bird starts with making two ovals of different sizes. easydrawingart
6. Drawing of a Crow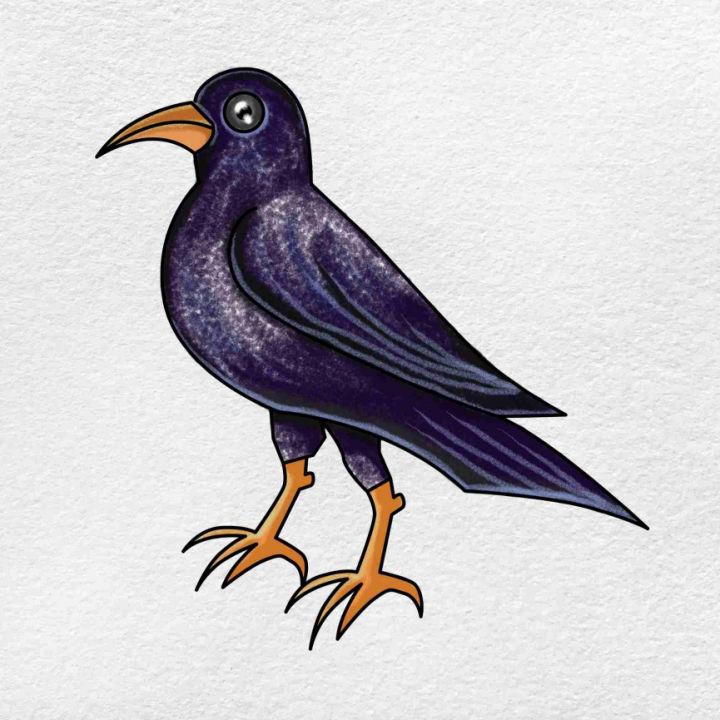 Artists who are just beginning to learn to draw will have a wonderful time learning this new way to draw a crow. In a few steps, make a drawing of a beautiful crow that will be quite easy, especially for young artists. You can also create a background just like you want to make this drawing more interesting. You will need supplies like a pencil, drawing paper, crayons or colored pencils, a black marker and a printable image of a crow. helloartsy
7. How to Draw a Black Crow

Drawing anything becomes easier if you follow the step-by-step instructions carefully. Learn to draw a crow from these different crows drawing ideas to make a beautiful bird in a simple, fun way. The process can be started by making a large oval and a small circle for the head. Make a wing-like shape on top of the large oval, which will form the basis of your wings. Make a small pointed beak attached to the small circle of the head. drawingtutorials101
8. How to Draw a Cartoon Crow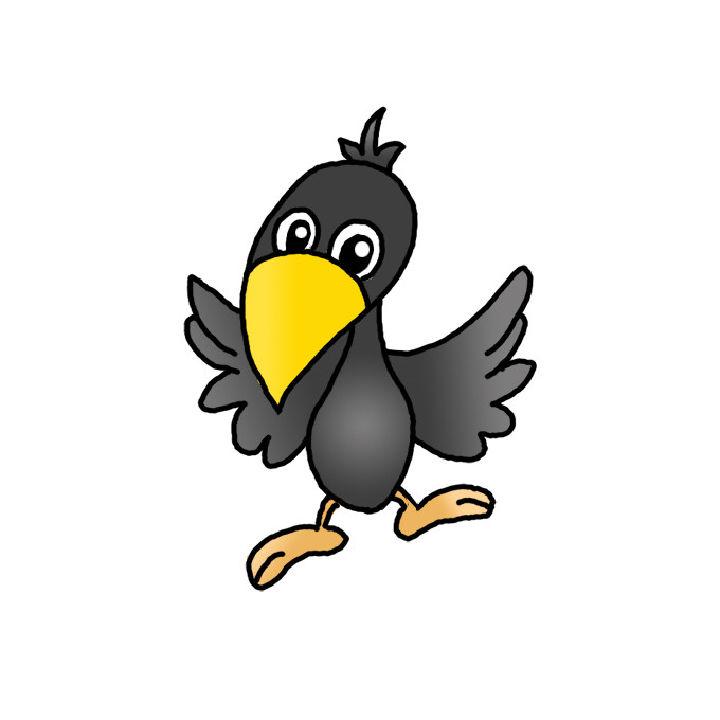 Kids watch so many fun cartoons and fall in love with cute characters like birds. Learn to make a cute cartoon crow that the kids will also love and would want to join in the project. A crow has a glossy black plumage with a raucous voice, so the kids can color this crow in different colors of black, yellow and red to make this drawing more fun for them. You need marker paper, printer paper or sketchbook, pencil or sharpie, markers or crayons. drawinghowtos
9. Easy Crow Drawing for Kids

A crow is a very intelligent animal, and some may compare its intelligence to domestic dogs. Kids can enjoy a drawing lesson about making a crow in a few easy steps by following some instructions. A resting crow is really quite easy to draw, and coloring it makes it more fun for them. The process starts by making the beak of the crow first, starting from its top to the bottom. Attach the beak to a small rounded head by making the curves. cuteeasydrawings
10. How to Draw a Hooded Crow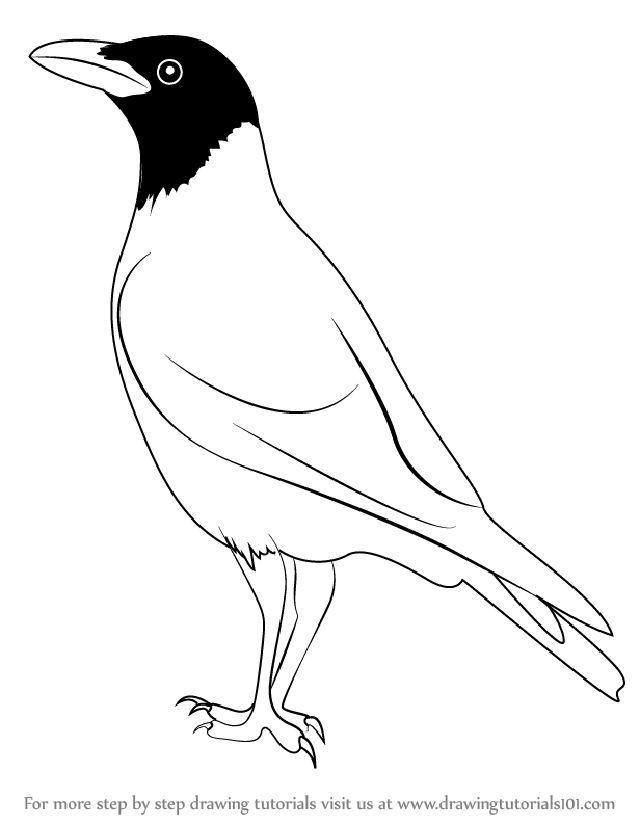 Learn to make a hooded crow in a few easy steps and enjoy a simple art project that can be completed in a short time. A hooded crow has a kind of a hood on its head, which is darker than the rest of its body. This tutorial includes 7 steps to learn to draw this hooded crow and has included the body of a crow in small parts. This makes drawing it easier and more fun to follow. drawingtutorials101
11. Draw a Crow Step by Step Instruction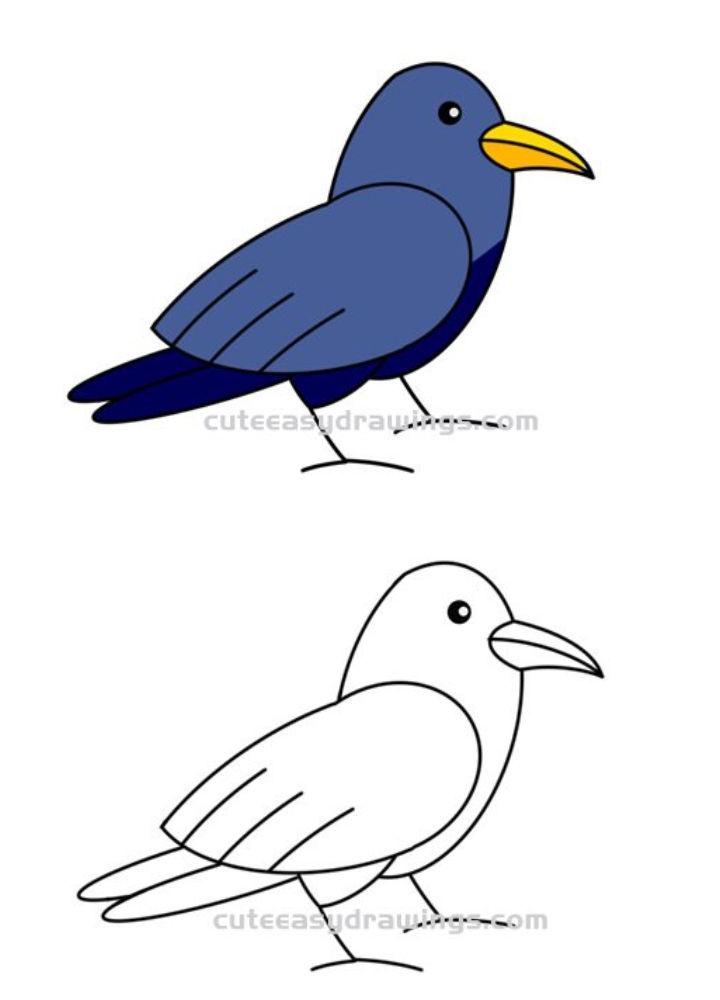 Crows really are very cute birds with intelligence comparable to gorillas. Kids love their loud voice and their naughty nature to grab at anything they consider as food. Enjoy a little art project with your kids of learning to draw a crow by following step-by-step instructions. Start by making the outline of the body of the crow making its wings in the same step attached to the body. Don't forget to draw small lines at the bottom of the wings. cuteeasydrawings
12. How to Draw an American Crow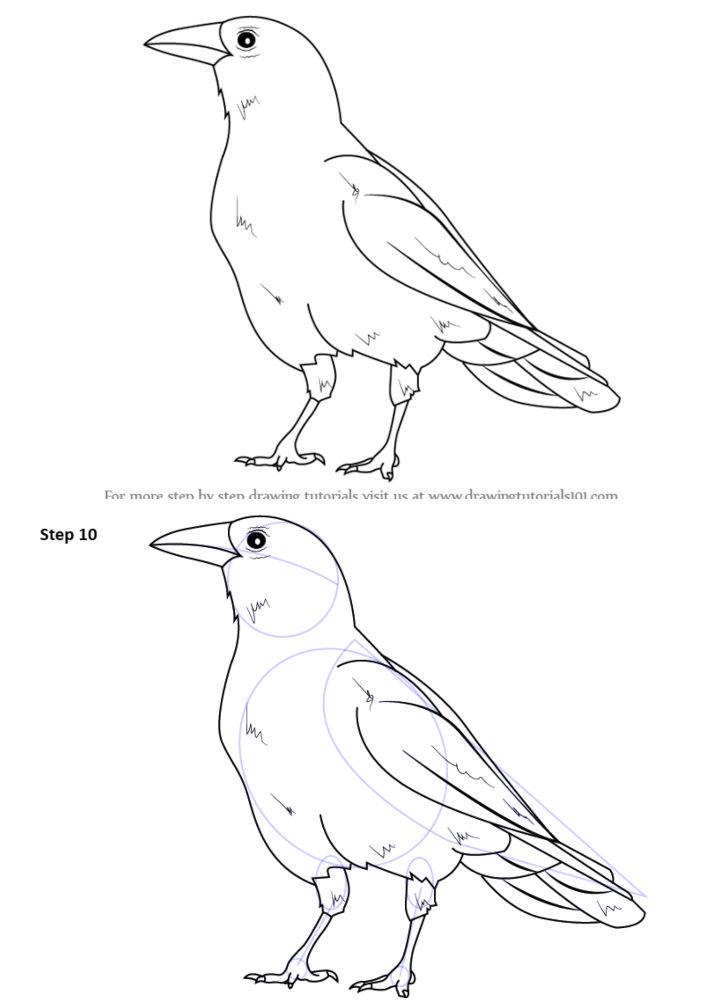 An American crow is slightly bigger in size than the crows seen all over the world. You can easily learn to draw an American crow by taking help from these crow drawing ideas. Follow this step-by-step guide which explains all the steps of drawing it in easy-to-follow detail. Make a small circle and a large oval as your first step and add a small line to the small circle, which will be the beak of the crow. Then make an outline for the wings. drawingtutorials101
13. Cute Cartoon Crow Drawing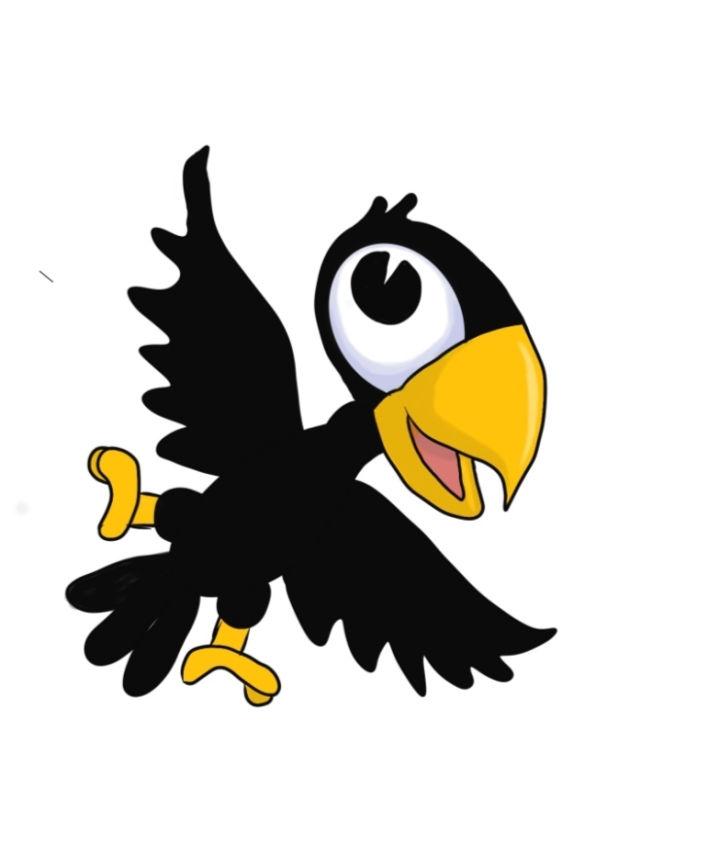 Crows are seen to be very kid-friendly birds who can even solve puzzles with them. That's why many children want to keep them as pets after watching them in cartoons helping kids in so many ways. Learn to make a cartoonish crow that the kids will also enjoy as a small, easy art project. Start by sketching with light hands so that you don't have to do too much erasing. Grab your drawing pencil and paper and get to enjoy this quick project. lohitart
14. Hooded Crow Pencil Drawing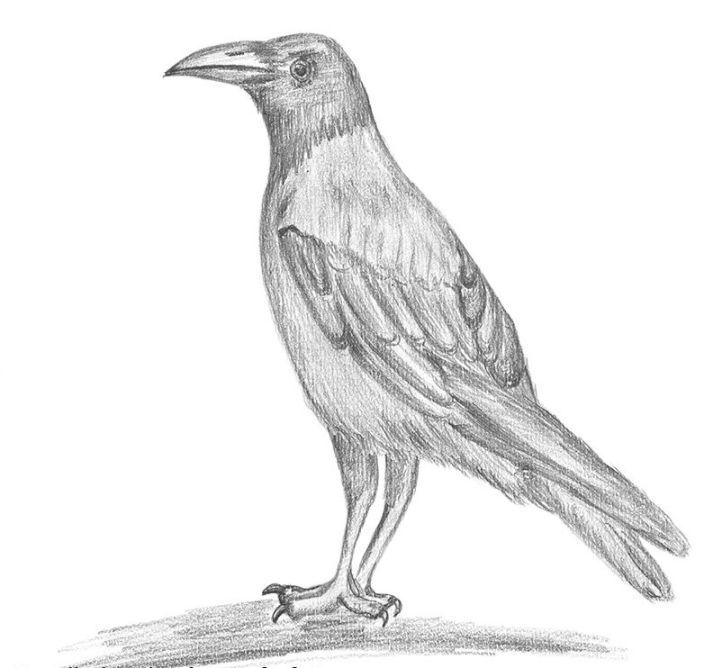 Grab your sketching pencil and paper and make a hooded crow that looks very realistic if you follow all the steps carefully. The tutorial involves drawing the crow starting from the top to the bottom. Make very fine lines as the shading done at the end will cover all the rough lines you made. The wings and the feathers add a realistic touch to your drawing, so you can make different shades by using your sketching pencil. The size of the hooded crow will be slightly larger. drawingtutorials101
15. Crow Skull Drawing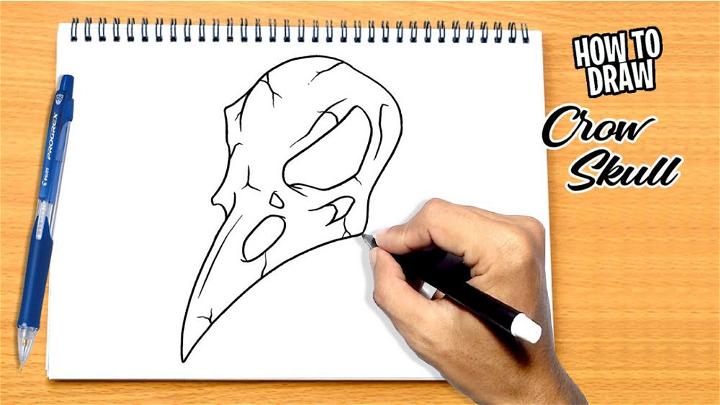 Make the skull of a crow which is actually quite complicated, especially for budding artists. This tutorial has made drawing the skull of the crow simple for you by compiling step-by-step instructions. Use a regular pencil to make thin lines at the start, and then you can use a sharpie or a black marker to make a proper skull. In drawing a skull, you have to leave a large hollow space for the eyes and make a long face of the skull for the crow's beak.
16. Crow Line Drawing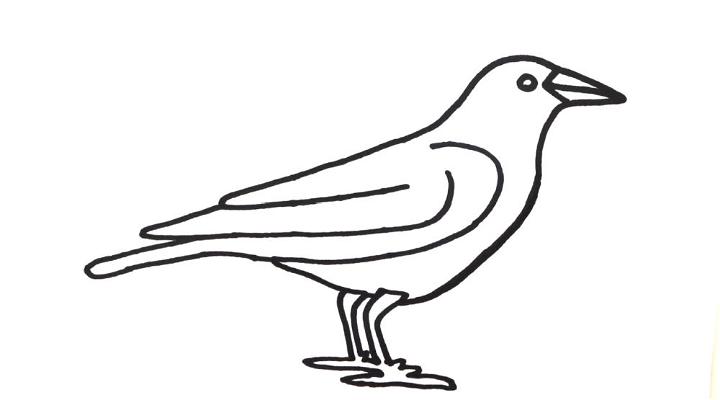 Learn to make an easy drawing of a crow that really can help you form the basis of drawing all types of birds easily. To make your drawing more visible and clear to the eye, using a sharpie or a thick black marker is recommended. Start your drawing by making the beak first back towards the head. Draw a small hole for the eye and then make the rest of the body of the crow. Draw small wings with lines on them.
17. How to Draw Crow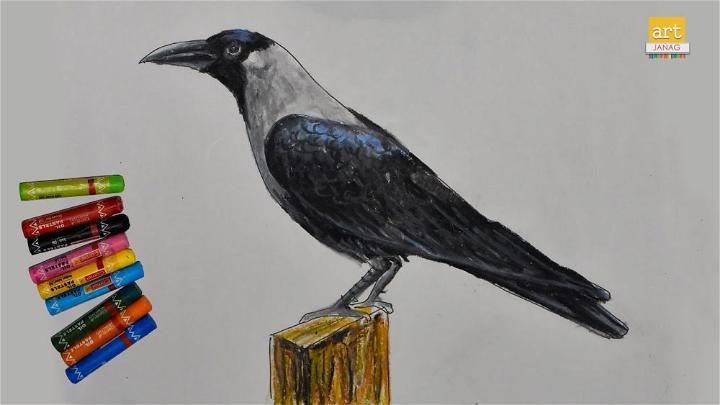 Follow some easy and simple instructions to learn to draw a crow which is really the simplest art project for people with different artistic capabilities. Use a sketching pencil and your drawing pad to make this crow drawing project, as you will need to make very fine lines at the start. Make the beak of the crow by dividing it into two parts- the upper and lower ones. You can attach the beak to the round head then. Leave some room for the kids for coloring too.
18. Crow Drawing for Kids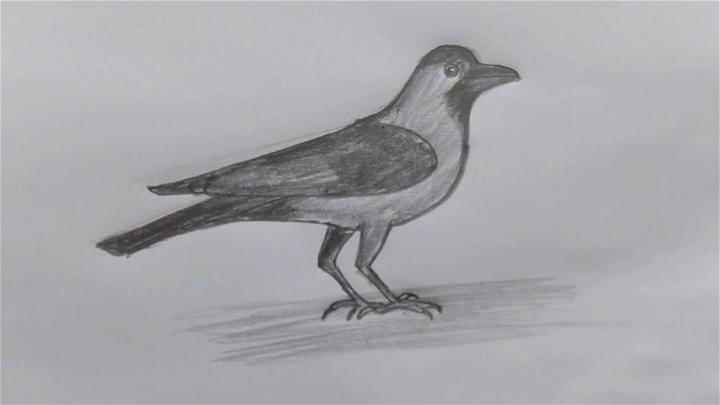 Anybody can learn to draw a crow easily if they follow the step-by-step instructions shared in this tutorial. This realistic drawing involves drawing a small half oval to for the head, which is then attached to the long pointed beak. Make some fine lines for the shading inside the body of the crow, while you can make the outline of the body of the crow by drawing some dark lines. These steps are also very easy for the kids to follow, who can also have a little fun. youtube
19. Crow Drawing for Beginners

For beginners and little artists, learning to draw a crow is really quite easy now. Take help from these crow drawing ideas like making of a crow by following simple instructions. Make sure that you draw a rough draft first before you can master the art of crow drawing. Later on, you will be able to make the drawing without following any instructions. Start the process by making the double-lipped pointed beak first, which is attached to the outline of the head.
20. Crow Feather Drawing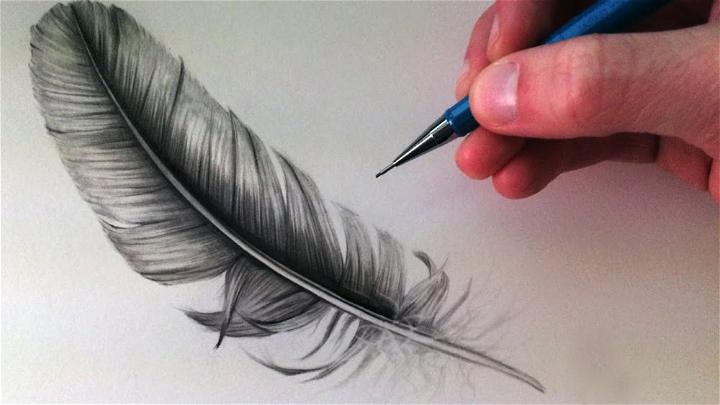 Learning to draw anything can be quite intimidating when you first start off. That's why we have shared some easy-to-follow steps for you to make the easiest thing possible-a crow's feathers. You simply need your sketching pencil and drawing pad for this project and make fine lines when you begin. Do some shading to give the feather a realistic touch, and you can use different sketching pencils for this purpose. A lead pencil can also help to make the fin lines of the feathers.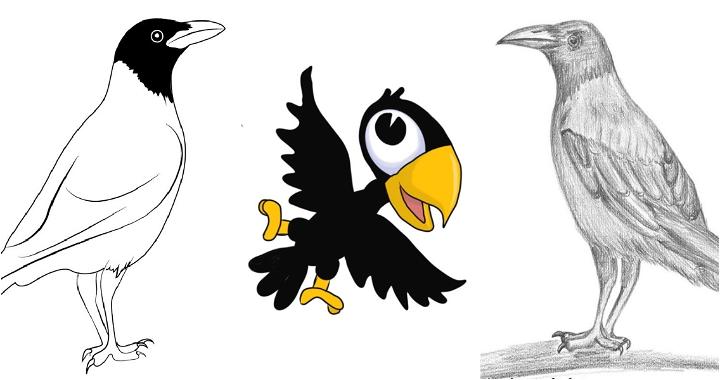 Conclusion:
If drawing lessons are simple and efficient, they become quite easy to follow for people with various artistic capabilities. These crow drawing ideas will help you learn to draw a crow in a fun way as the instructions are very simple. All these tutorials are fun to follow, and even the little ones can sit down to enjoy these simple art projects. Use any colors of your choice and make art displays for anywhere around the house once you master the art of crow drawing properly. The key is to follow the step-by-step guide to learn to draw a crow in the easiest manner.