If you love Mario games, you probably know Bowser, the king of the Koopas and the main antagonist of the series. Bowser is a huge, fire-breathing turtle-like creature with spikes, horns, and a menacing grin. He is always trying to kidnap Princess Peach and take over the Mushroom Kingdom, but Mario and his friends always stop him. But did you know that Bowser can also be a fun and creative character to color? Find 20 free bowser coloring pages for kids and adults for you to download and print. You can choose from different poses and expressions of Bowser, from angry and fierce to cute and silly.
You can also use your imagination and color him in any way you want. Maybe you want to make him look more friendly or scarier. You want to give him a different outfit or accessories. Maybe you want to create a scene where he is fighting or playing with Mario and his allies.
Free Bowser coloring pages are a great way to enjoy your favorite video game villain and express your artistic skills. You can also share your creations with your friends and family or even online with other Mario fans. You might even inspire others to try coloring Bowser too. So what are you waiting for? Grab your crayons, markers, or pencils and start coloring Bowser today!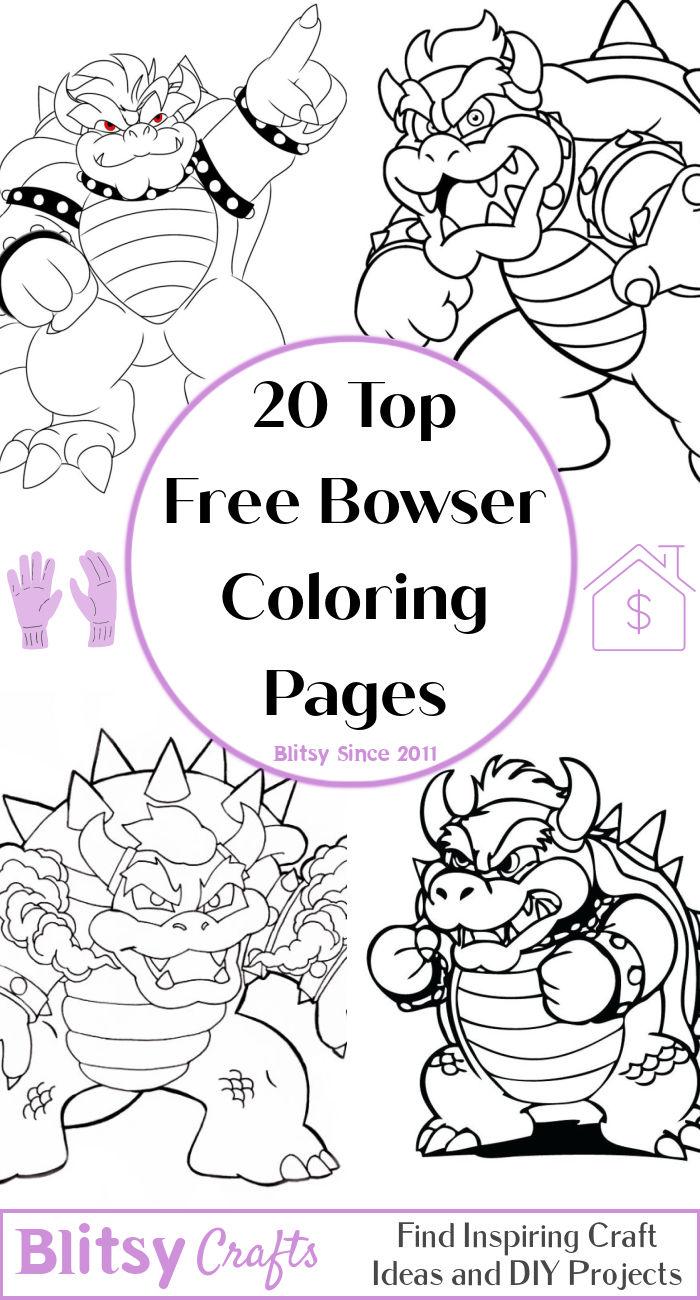 How to Have Fun with Free Bowser Coloring Pages
If you are a fan of Super Mario Bros., you probably know who Bowser is. He is the main antagonist of the series, a giant turtle-like creature who kidnaps Princess Peach and tries to take over the Mushroom Kingdom. He is also one of the most popular characters to color, as he has many details and features that make him stand out.
In this article, we will show you how to have fun with free Bowser coloring pages that you can find online. We will also give you some tips and tricks on how to make your coloring pages more creative and unique. Whether you want to color Bowser for yourself or for someone else, you will find some useful ideas here.
Why Color Bowser?
Coloring is a great activity for people of all ages. It can help you relax, reduce stress, improve your mood, and express your personality. Coloring can also stimulate your brain, enhance your concentration, and develop your fine motor skills.
Bowser is a perfect subject for coloring because he has a lot of variety and complexity. He has different forms, such as Baby Bowser, Bowser Jr., Dry Bowser, and Giga Bowser. Also, He has different expressions, such as angry, happy, surprised, and evil. He has different accessories, such as spikes, horns, shells, rings, and crowns. He has different colors, such as green, yellow, orange, red, and black.
By coloring Bowser, you can explore his different aspects and create your own versions of him. You can also challenge yourself to color his intricate details and patterns. You can also have fun with his interactions with other characters, such as Mario, Luigi, Peach, Yoshi, and Toad.
How to Make Your Bowser Coloring Pages More Creative and Unique?
If you want to make your Bowser coloring pages more creative and unique, here are some tips and tricks that you can try:
Use different colors: Instead of sticking to the original colors of Bowser, you can experiment with different colors that suit your mood or preference. For example, you can make him blue, purple, pink, or rainbow-colored. You can also use gradients or patterns to make him more colorful.
Use different materials: Instead of using only crayons or markers to color your pages, you can use different materials that add texture and dimension to your pages. For example, you can use glitter glue, stickers, sequins, beads, or feathers to decorate your pages. You can also use scissors or punches to cut out shapes or holes in your pages.
Use different backgrounds: Instead of leaving the background blank or white on your pages, you can use different backgrounds that complement or contrast with your pages. For example, you can use paper or fabric with different colors or patterns to create a background for your pages. You can also use magazines or newspapers to cut out words or images that relate to your pages.
Use different techniques: Instead of coloring your pages in a simple way, you can use different techniques that make your pages more interesting and artistic. For example, you can use shading or blending to create depth and shadows on your pages. You can also use dots or lines to create texture and movement on your pages.
1. Free, Printable Bowser Coloring Pages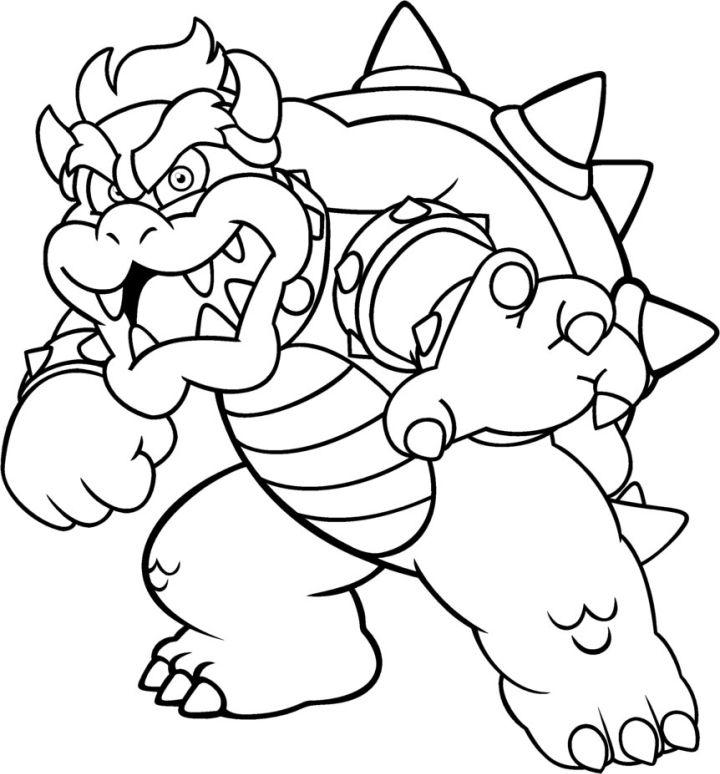 Discover the charm of bowser with these free printable coloring pages! Explore a collection of 37 unique images that your kids can color and admire. Let them bask in the creativity while honing their focus on details. Not only do these fun activities aid relaxation, but they're also an excellent way to bond with family and friends. Get ready for some inspired artwork! getcoloringpages
2. Coloring Pages of Bowser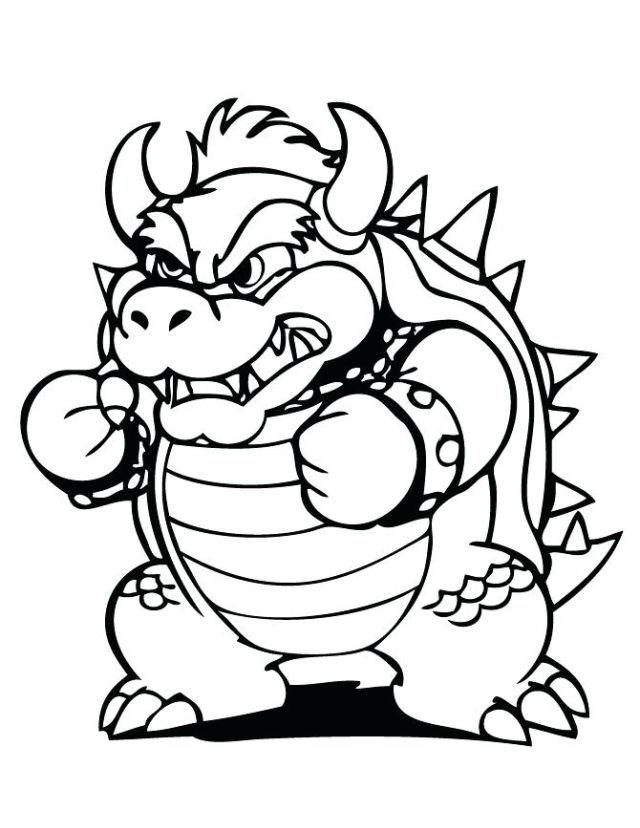 Love Mario? Join in the fun with bowser coloring pages! Become part of the action as you join Mario in rescuing princess peach from king koopa. Print out this bowser coloring page collection and prepare for a colorful super mario day! You will also get more free coloring pages featuring Luigi, princess peach and Yoshi – just about every character from your favorite game! bestcoloringpages
3. Bowser Coloring Pages to Print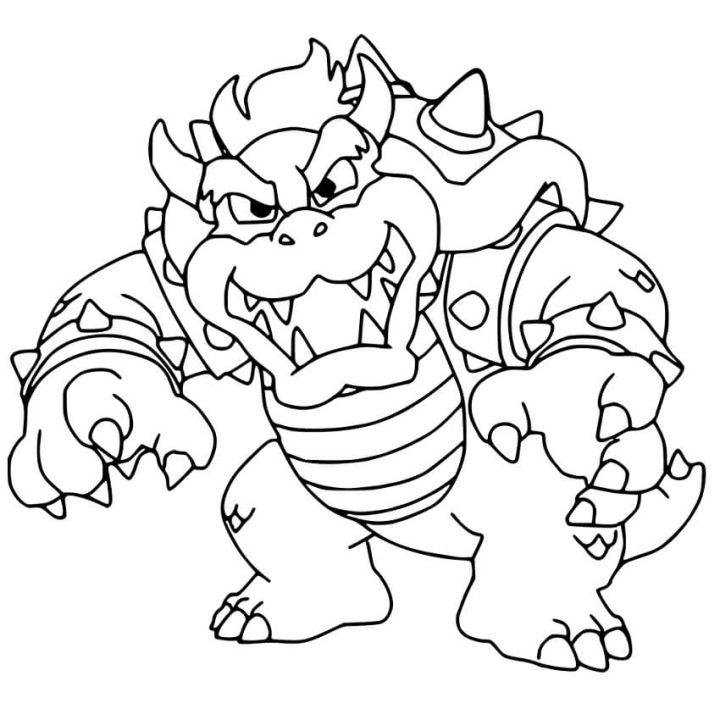 Enter the world of bowser! Unleash your creativity with these amazing bowser coloring pages that will bring hours of fun for kids and adults alike. From angry bowser to baby bowser, find a variety of variations of fun characters from the beloved video game franchise that you can customize to your heart's desire. Get ready to explore memorable moments in life-like detail and discover a new way to appreciate the world of mario and friends! coloringonly
4. Free Bowser Coloring Pages to Download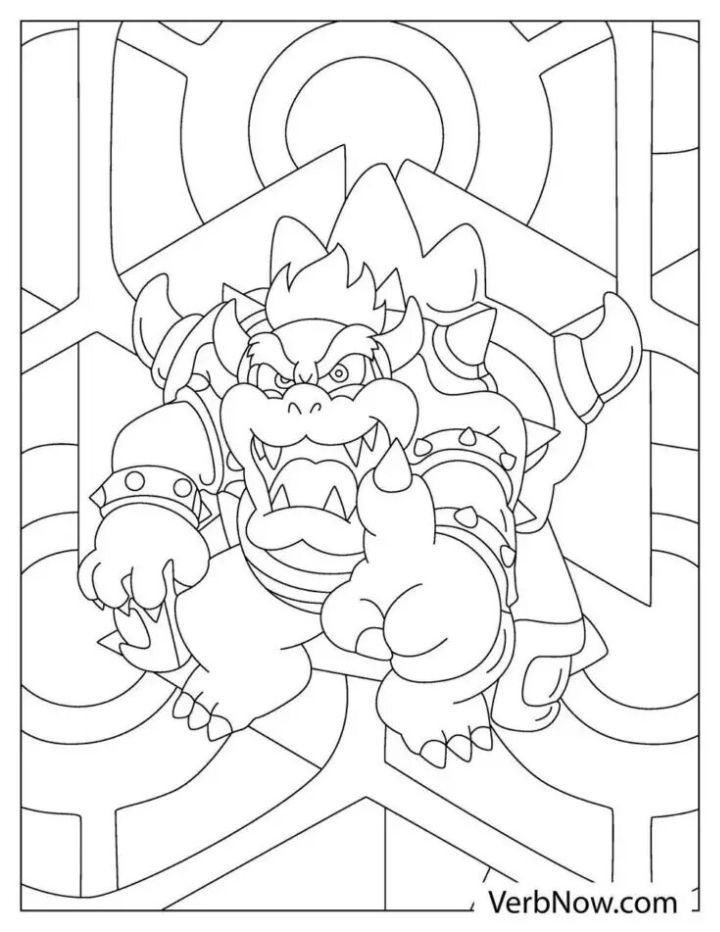 Explore the educational world of bowser from super mario brothers with these free downloadable bowser coloring pages! Instill knowledge and excitement in your child through engaging activities. Kids can learn more about the iconic character without feeling bored with fun themes, adorable art, and interesting facts about bowser. Download a variety of pdfs to print out for hours of creative entertainment! verbnow
5. Free Bowser Coloring Pages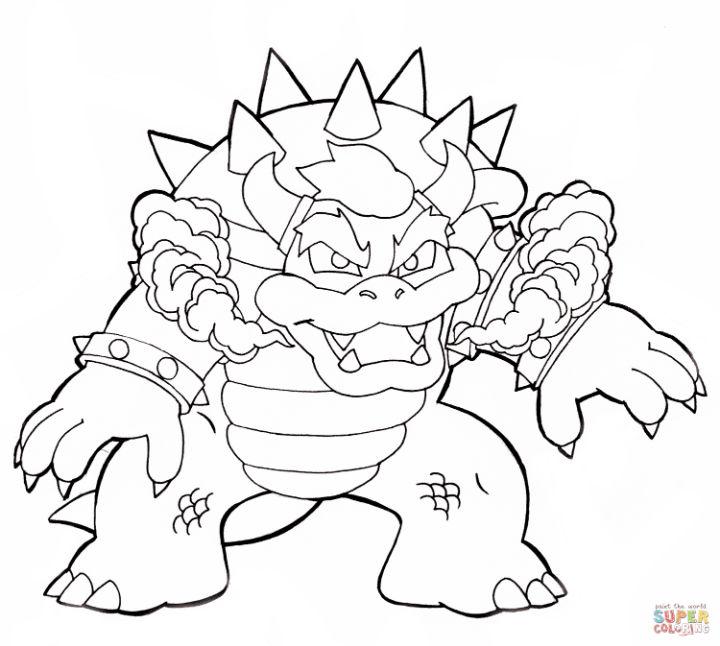 Let your imagination roam free as you explore bowser's vibrant and exciting world with these amazing coloring pages! This Nintendo video game character is the primary antagonist of the mario series. Designed by yōichi kotabe, bowser offers a great way to relax and have fun while adding creativity to your life. Get ready for an exciting journey through these printable coloring pages featuring jr., mario vs. Bowser and more! Enjoy some quality time and explore the world of bowser today. supercoloring
6. Bowser Jr Coloring Pages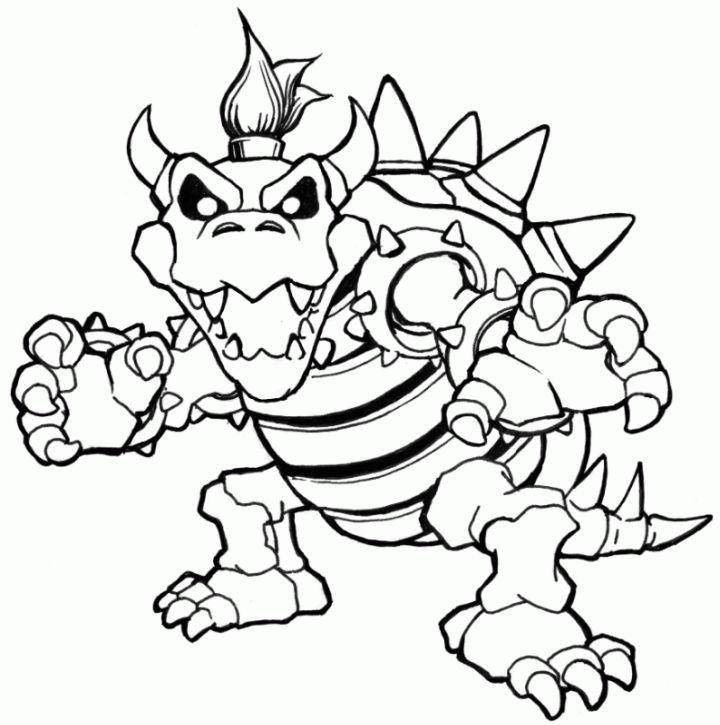 Welcome to the magical world of bowser jr. Coloring pages! Get ready to unleash your inner artist as you get creative with this collection of 43 fun printables featuring everyone's favorite koopa kid. With these vibrant designs, you can bring bowser jr.'s adventures to life in no time – perfect for kids and adults alike! Enjoy hours of creative fun while honing motor skills, learning about color theory, and inspiring a love of drawing. Let's start having some colorful fun today! clipart library
7. Printable Bowser Coloring Pages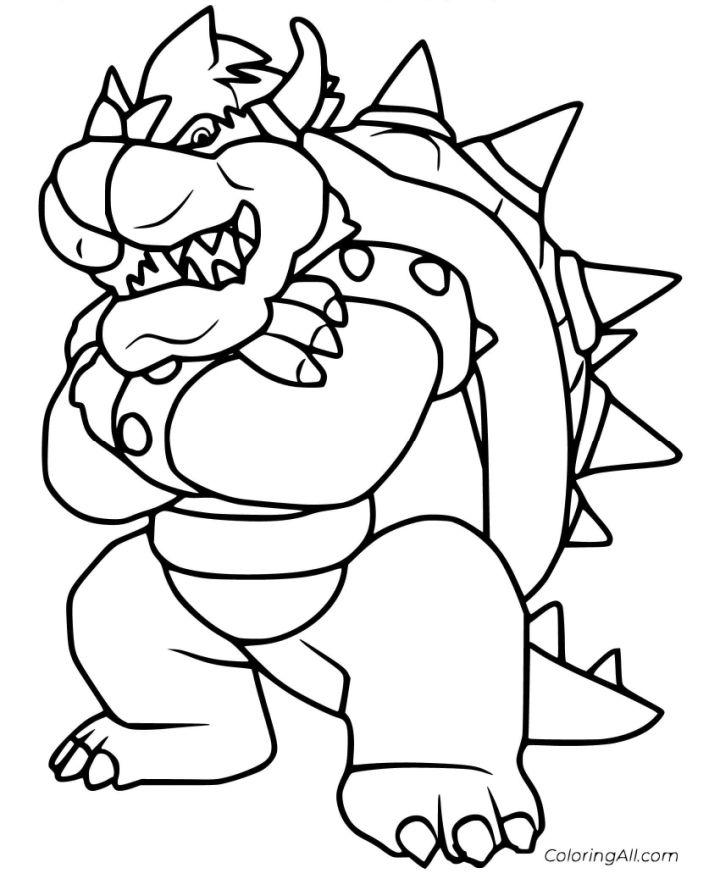 Unleash your inner child and join the king of koopa world with bowser coloring pages. Get these free printable bowser coloring pages to experience the final boss from the mario series of games. Enjoy coloring his standing, attacking, walking forward or in an easy & simple form and an angry pose. Unleash your creativity by filling in vibrant colors to bring out the true essence of this popular character. coloringall
8. Free Bowser Coloring Pages to Print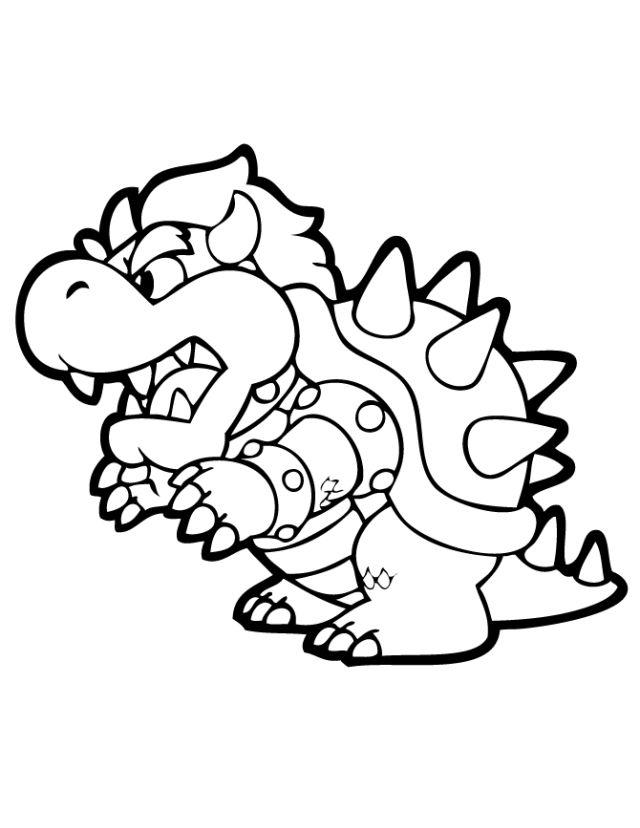 Revel in the creative world of bowser! Get your hands on this awesome collection of 39 printable coloring pages featuring the iconic antagonist from mario. Inspire your inner artist and explore bowser's colorful world with intricate designs to satisfy all levels of detail-oriented crafters. Enjoy hours of entertainment as you bring these classic characters to life – perfect for kids or adults who are young at heart! clipart library
9. Bowser Coloring Pages, Tracer Pages, and Posters

Lose yourself in a world of creative fun with bowser coloring pages! Bowser is the main antagonist of the mario series and has been featured in many video games. Coloring these pages can be an exciting way to spend your leisure time as it helps reduce stress, improves focus, develops your imagination and encourages self-expression. Get ready for classic gaming nostalgia when you use this collection of beautiful coloring pages featuring this iconic character! cutewallpaper
10. Bowser Pictures to Color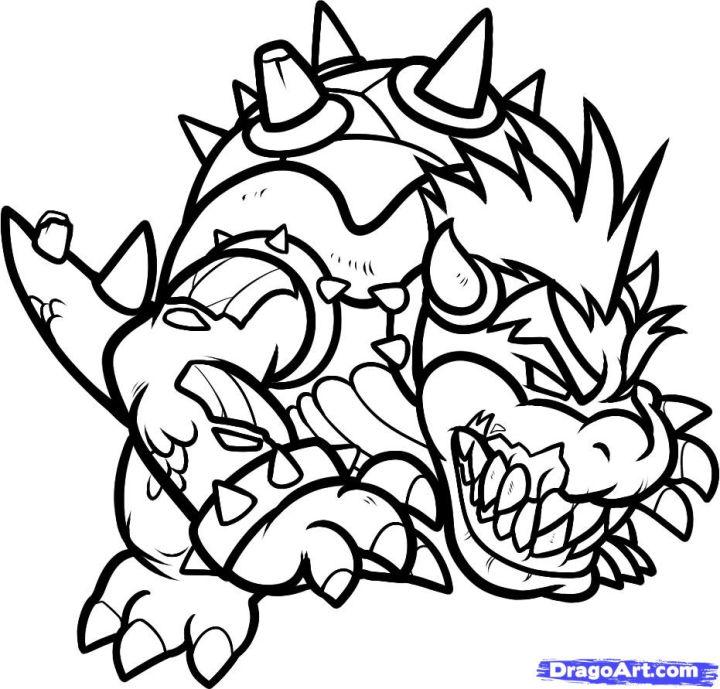 Jump into the world of coloring with bowser! He is an iconic villain, always ready to challenge mario in many ways. Explore this amazing character through these bowser coloring pages. It's a great way to learn about his different forms and expressions, improve creativity, and work on fine motor skills & problem-solving abilities – all while having fun! Grab your crayons and start coloring for hours of entertainment. coloringtop
11. Bowser Coloring Book Pages

Bring out the artist in you with these fun and exciting bowser coloring pages! Kids, adults and everyone in between can enjoy coloring bowser from the mario video game series. With various characters to choose from, there's something for everyone! Printable pdfs make it easy to download and start coloring right away. Coloring is a great way to relax, boost creativity, and build fine motor skills while having loads of fun! Enjoy hours of entertainment with these free coloring pages. comicsherpas
12. Bowser Coloring Pages and Activities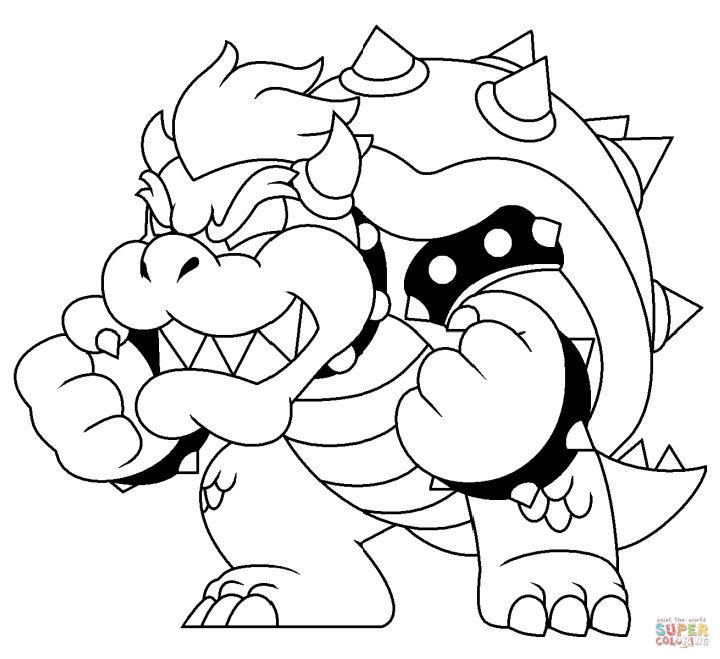 Discover the fun of coloring bowser! Join mario and company on their adventures with these 35 bowser coloring pages. From mushroom-filled forests to mysterious castles, you can explore a world of creativity as you bring this iconic villain to life. With vibrant colors, detailed drawings, and easy-to-follow outlines, kids will love expressing themselves through art. Color in bowser's signature fire breath, or add your favorite details – it's up to you! clipart library
13. Free Kids' Bowser Coloring Pages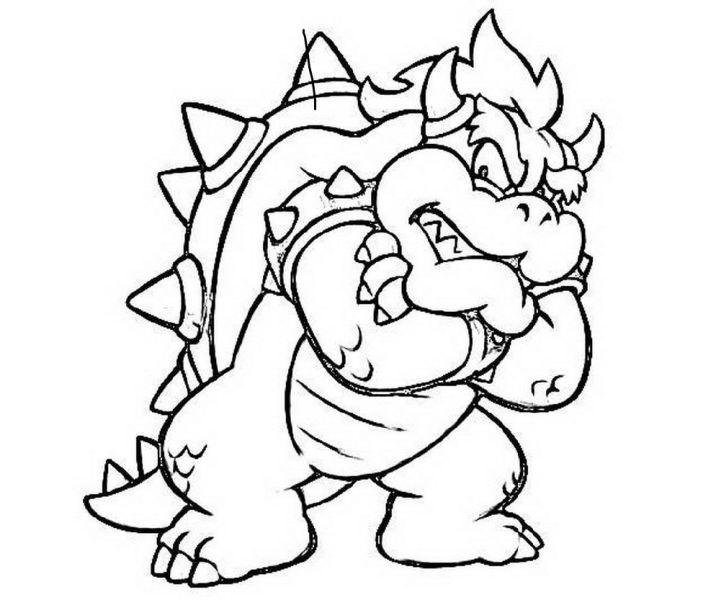 Stroll through the world of super mario bros. And meet its iconic characters, like bowser! Kids who love to explore this amazing universe can now express their creativity with these fantastic bowser coloring pages. These fun-filled printables feature unique designs that will capture your child's imagination while encouraging them to develop their fine motor skills and color recognition. Let your little one discover the joys of coloring today! educativeprintable
14. Preschooler's Bowser Coloring Pages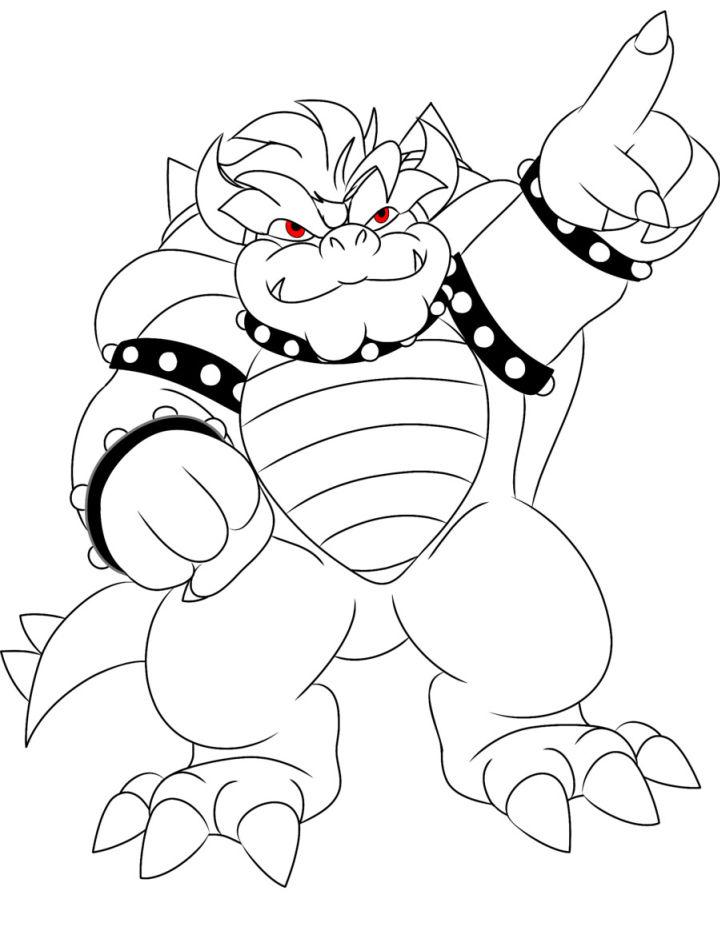 Ignite your imagination and explore the world of bowser through colorful coloring pages! Bowser is a famous character from the popular mario franchise, a great choice for budding artists and experienced colorists. These free printable bowser coloring pages provide hours of fun for kids of all ages; featuring intricately detailed black and white images, they encourage creative expression and help to develop fine motor skills. Completing these beautiful pictures can be a calming activity that relaxes the mind and body. Start exploring this selection now! mycoloring pages
15. Bowser Jr Pictures to Color and Print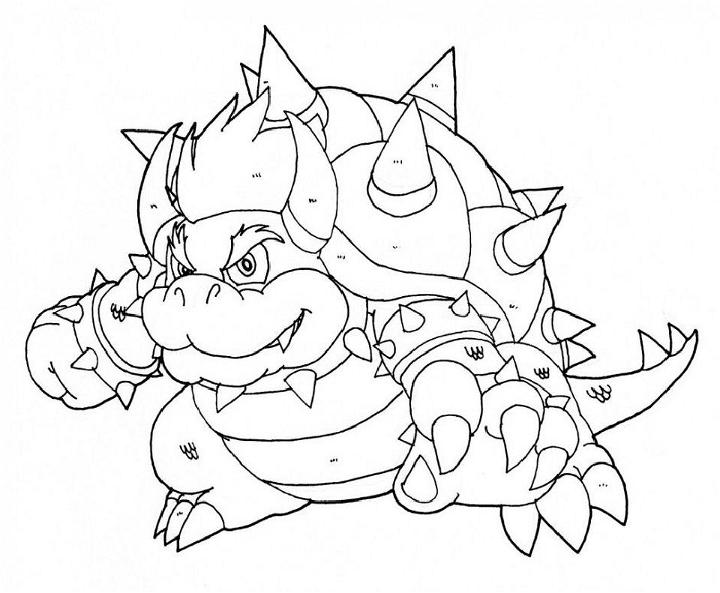 Immerse yourself in the colorful world of bowser jr.! Known as the son of king Koopa, bowser jr. He is an adorable character from super mario bros. Get creative and color your favorite cartoon villain with these exciting bowser jr coloring pages! With many unique designs to choose from, it's sure to keep you entertained for hours on end. Plus, these free printable pages have made developing creativity and fine motor skills easier – thanks to these free printable pages! cutewallpaper
16. Free Dry Bowser Coloring Pages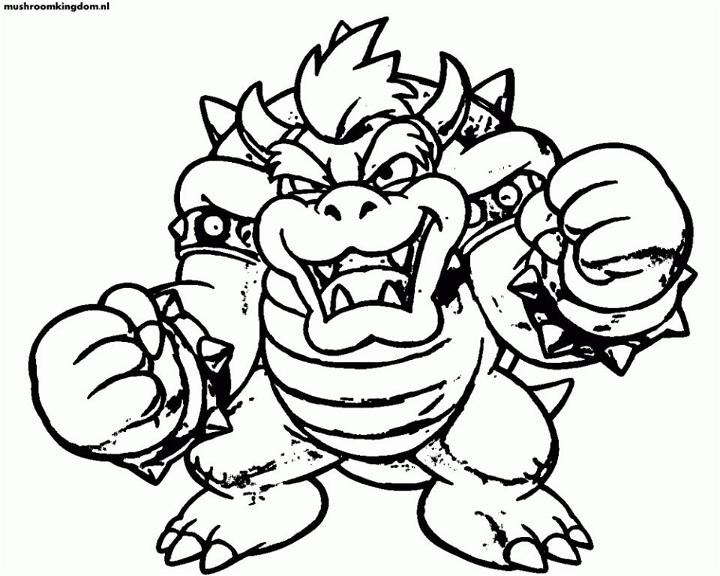 Adventure awaits as you explore the vibrant colors of dry bowser with these bowser coloring pages! Bowser is an iconic villain from the Mario bros. Universe who has been delighting fans for decades. With these coloring pages, you can bring your favorite character to life in vivid color! Each page provides hours of creative entertainment and helps boost motor skills, focus and concentration. Plus, there are plenty of opportunities for imaginative play as kids explore all their options with each new scene. Unleash your inner artist today – grab this set now! clipart library
17. Lego Bowser Coloring Page

Experience the thrill of building your version of bowser from lego with this printable coloring lego bowser 1 coloring page. Add some color to your creation and bring life to the iconic antagonist in the world of Mario! With its easy-to-follow design, even beginners can get creative with their custom bowser. Coloring pages like these help improve hand-eye coordination and motor skills for children and provide a safe outlet for expressions of creativity. Let your imagination run wild today, and let lego show you how fun it is to create something special! coloringonly
18. Bowser Coloring Pages and Printables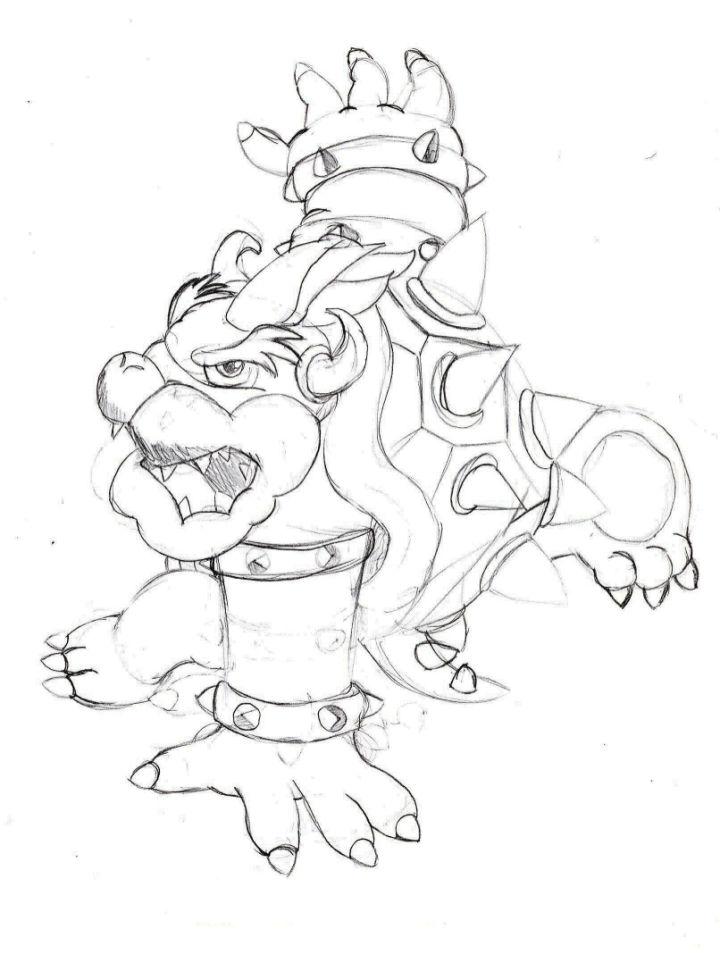 Let the creative vibes take over! Get your hands on bowser coloring pages to paint your own version of this iconic video game character. Add some fun to learning with an educational twist by exploring bowser's vibrant colors and intricate details. Let imagination run wild as you nurture young minds with these printable coloring sheets that will bring smiles across the room! Not only do kids have a blast bringing color onto their favorite villain, but parents can also rest easy knowing that these pages help build problem-solving skills, improve hand-eye coordination, and develop fine motor skills. clipart library
19. Baby Bowser Coloring Page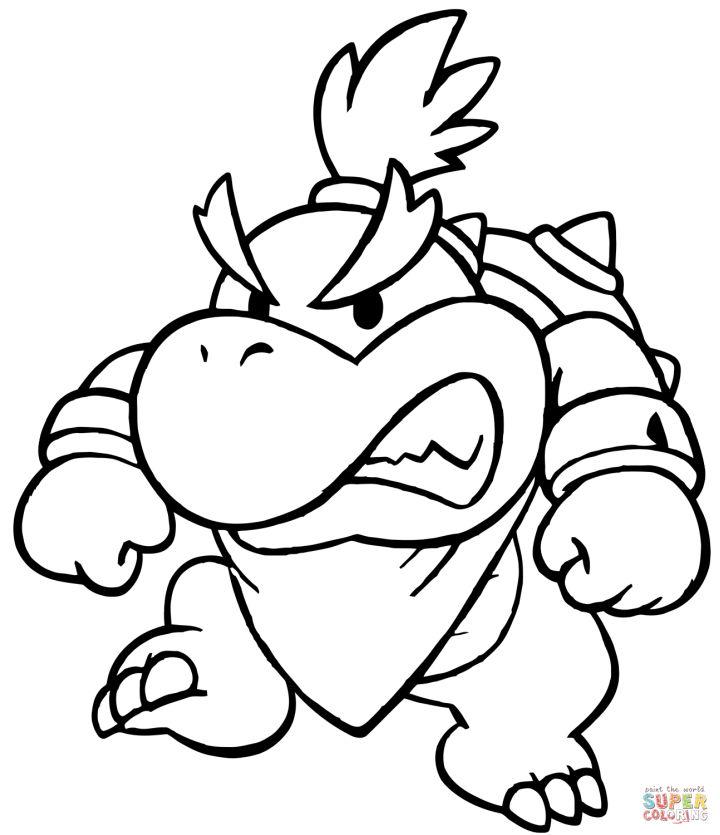 From the realms of video games comes baby bowser, a mischievous character ready to be colored! Bring out your creative side and color this childlike version of bowser as you, please. Children can learn more about this classic villain with these coloring pages while artistically using their imagination. Coloring helps improve fine motor skills, encourages creativity and stimulates learning too! So why not download one today? supercoloring
20. Mario and Bowser Coloring Page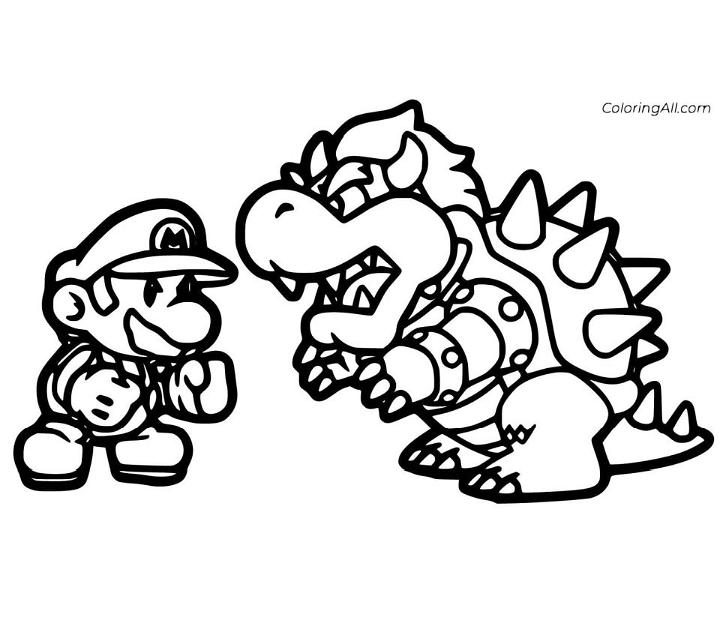 This Mario and bowser coloring page brings your favorite nintendo characters to life! Join Mario and his arch-nemesis in an exciting coloring adventure. From fiery volcanoes and castles overflowing with traps, get creative while adding vibrant colors to this classic battle of good versus evil. Practicing coloring skills helps improve hand-eye coordination, focus and mental clarity. Plus, it's a great way to relax—so grab your favorite markers or crayons today! coloringall
Related Free Coloring Pages
Download free coloring pages of your favorite video game characters! Color in images from popular games like Mario, Zelda and more. Fun for all ages.
Conclusion: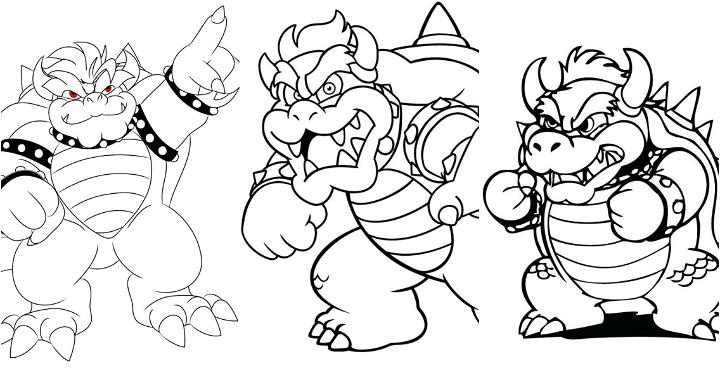 Bowser is a well-known and powerful video game villain, but he also has a tender side that can be exposed through coloring. These 20 free Bowser coloring pages are perfect for fans of all ages who want to unleash their creativity and imagination. Whether you want to make him look fierce and fiery or cute and cuddly, you can find a Bowser coloring page that suits your mood and style. Coloring is an engaging and relaxing activity that can help you reduce stress, improve focus, and express yourself. So grab your crayons, markers, or pencils and start coloring these amazing Bowser pages today!